Welcome to

Innoviet

DARE TO BE DIFFERENT

Innoviet, founded by a group of young heart Vietnamese people, seeks to build sustainable tourism projects - projects benefitting local communities and minimising the impacts of tourism on the environment, whilst providing tourists an authentic Vietnam experience. Actions speak louder than words, so Innoviet actively implements policies that directly impact the environment positively, such as using reusable non-plastic water bottles on all tours.

We are passionate about protecting the environment, as not only do we want you to have the opportunity to enjoy the scenic landscapes, but to also afford future generations the same opportunity for many years to come!
We've been the Unique Mekong Delta Tour and Cu Chi Tunnel EXPERTS since 2005!
PremiumTravel Service

COMPLIMENTARY AIRPORT TRANSFER UP TO 10% DISCOUNT for early bookings. Professional consultancy, NO hidden surprises NO tourist traps.

Positive Impacts

Using eco-friendly transports (bike or walk where possible), Consuming locally produced food, Minimizing plastic waste, Leaving only footprints.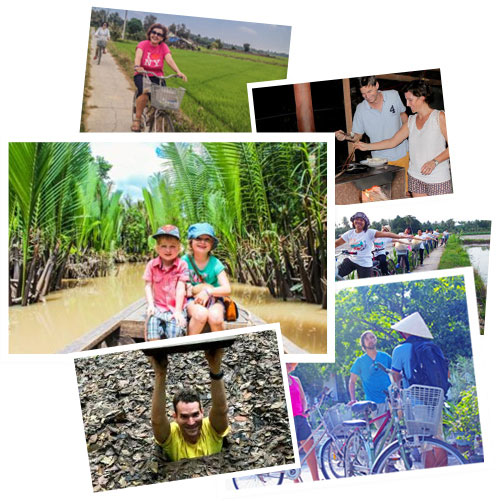 Top

Choices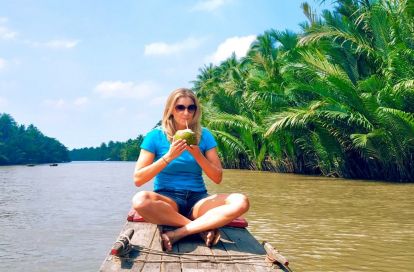 $ 86.00 - 162.00
You have a limited amount of time while in town but still want to make the trip and see the beautiful countryside of Vietnam? You'll be in good hands with our 1-day Mekong delta small group tour. In this trip, we'll take a boat down the Mekong River into
Vietnam Travel Tips
Shared By Your Local Experts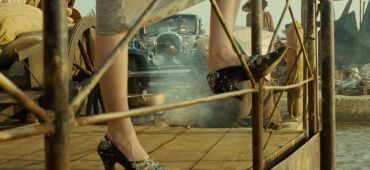 Famous movies about Mekong Delta that you should see before visiting this off-the-beaten-track destination
Vi Lam Thai May 29, 2020
Trusted Clients
Worldwide
At Innoviet we know your time is valuable, so we keep our group sizes small, allowing you to really
soak in the experience of each location we visit. You will never feel rushed on our tours and our
highly trained and personable tour guides will go out of their way to make your trip unforgettable!
Customer
Reviews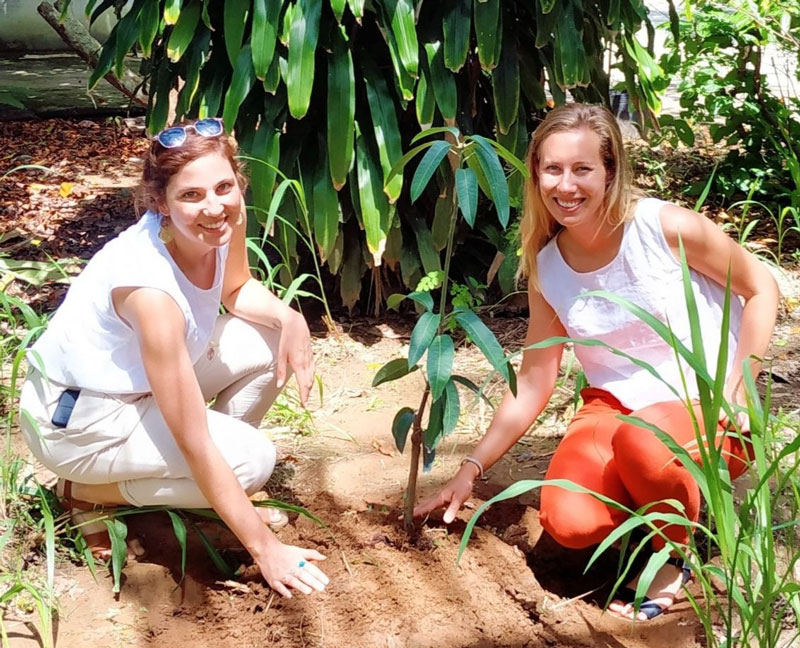 Sophia Purtell
From: Tripadvisor
I would highly recommend the Mekong Trails and Tales Tour with Innoviet, a must do whilst in Vietnam! And if you decide to do it, definitely do the tree planting!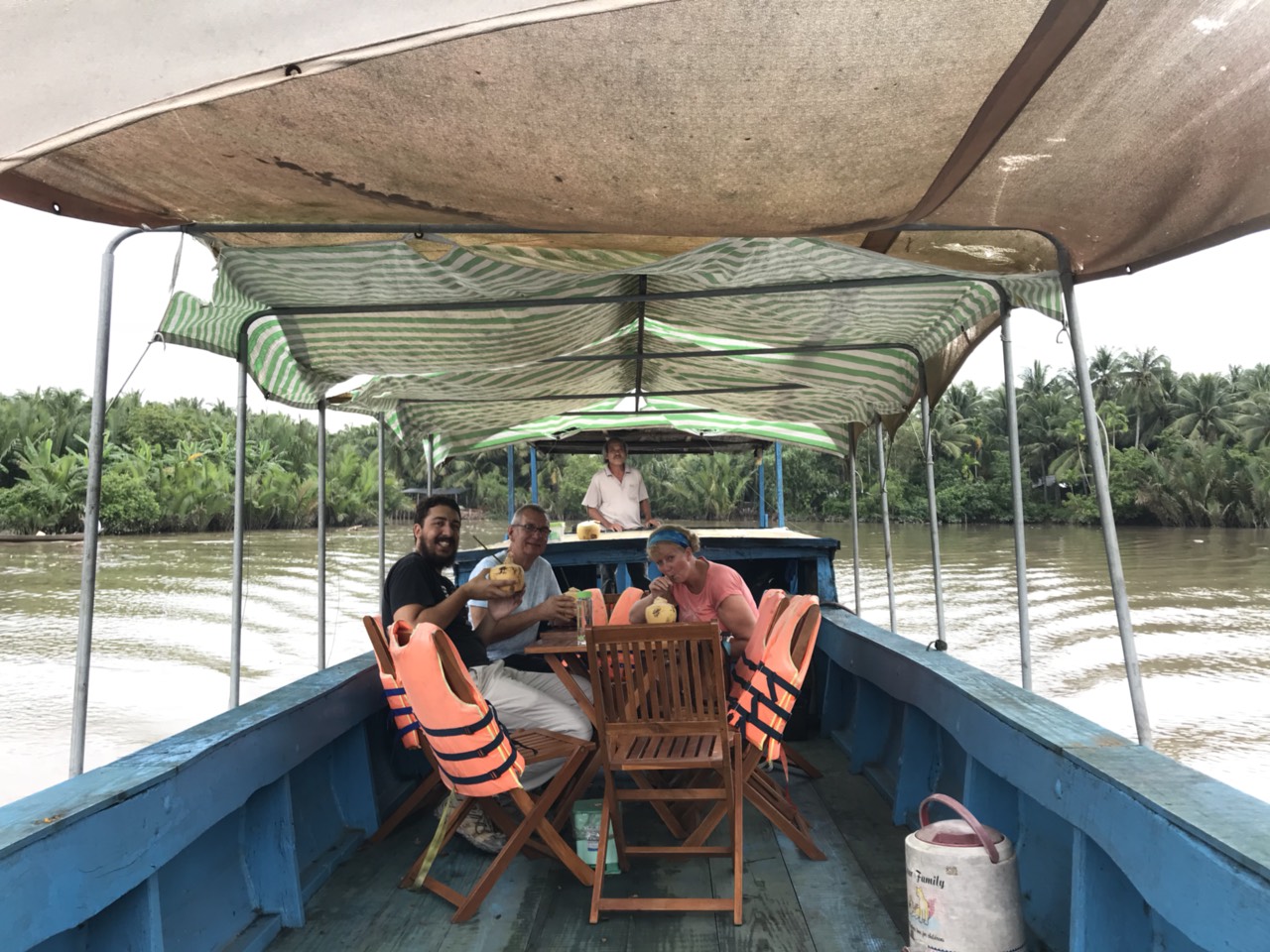 Pam M
From: Google review
Did the Mekong Delta tour. Was an excellent tour away from a the usual tourist traps. The homestay was excellent and our guide was very knowledgeable.
Robert Joseph
From: Google review
Part way through the 2-day homestay and really impressed by the efforts taken to convey rural life in the Mekong Delta. Coconut processing boat ferries, fish market, cycling around the island... And great home-cooked food.
I can heartily recommend it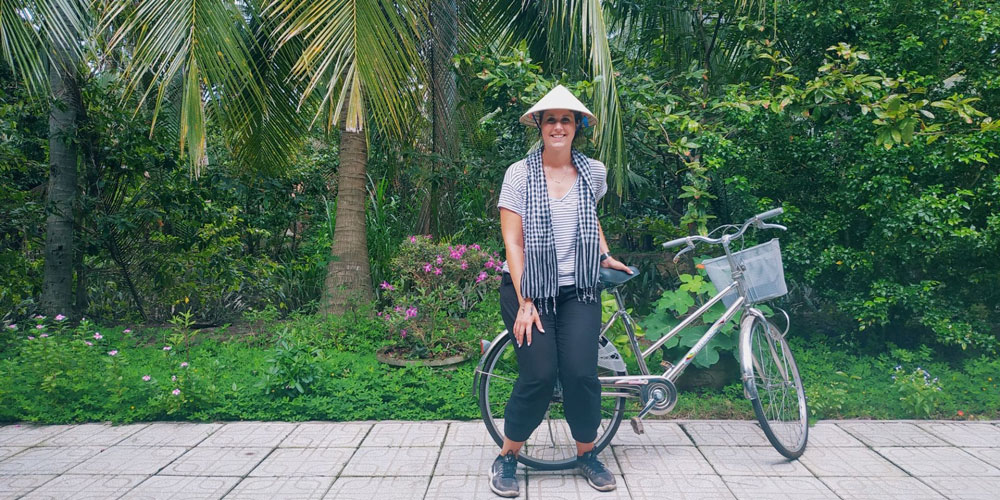 Samantha Kargakos
From: Google review
We had a great experience during our 1-day tour in the Mekong delta. We had a delicious lunch at a locals home. Our guide was very friendly and informative. This is the kind of tour that stays away from tourist traps and offers an authentic experience.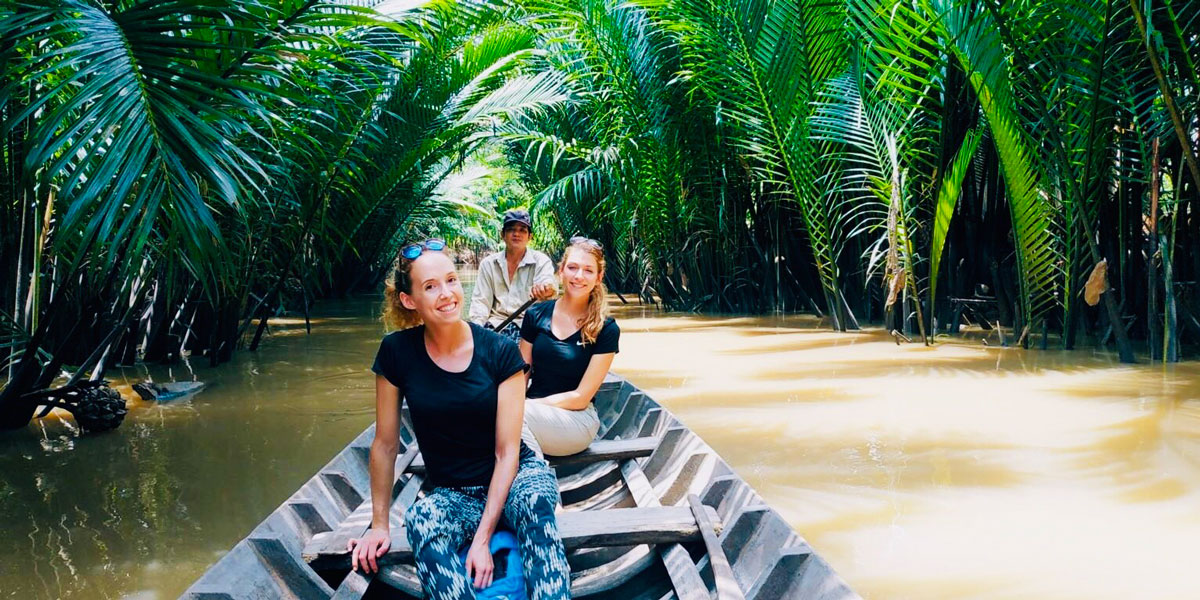 Amelie Winkler
From: Google review
Amazing experience with our guide Hao! Totally off the beaten track experience, meeting the locals at the market, going on a speed boat! 100% recommend it to anyone who wants to experience the real Vietnamese culture and people!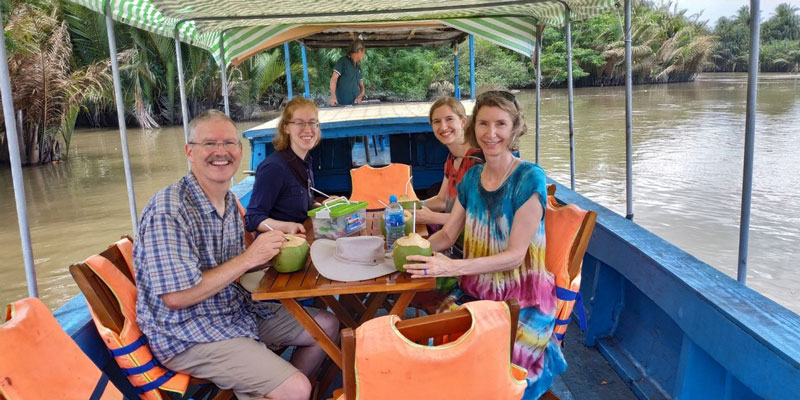 Susan Johnson
From: Tripadvisor
My husband and I have traveled to many countries and taken many one and two day tours. I can honestly say this one was superb. We appreciated the fact that there were no stops at "tourist" shops with busload of people.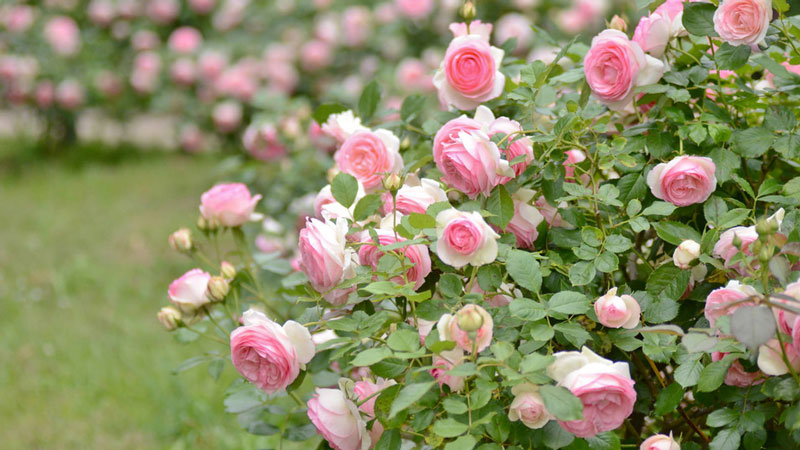 Laura Callahan
From: Tripadvisor
How can I say it? Don't go to Viet Nam without Innoviet!
These are young professionals who are keen to give you the best and realistic time of your life in South Vietnam.
Adventure, expertise, local knowledge,and customer care are all offered.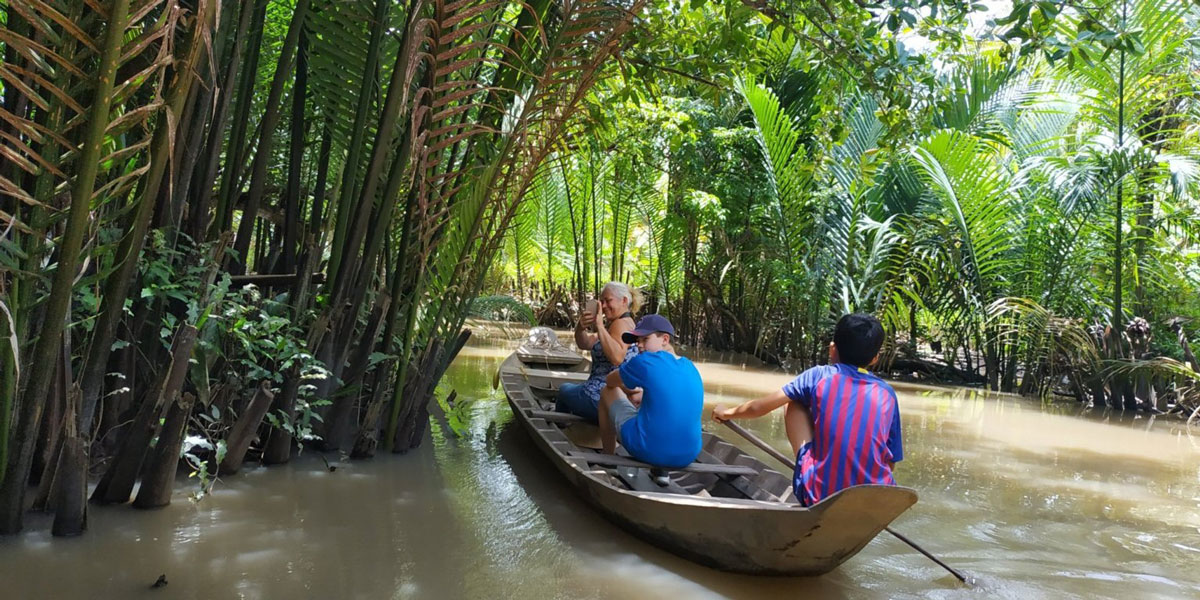 Sarah Speed
From: Tripadvisor
Fabulous - well thought out and executed tours
We see more authentic Vietnam and not follow the tourist traps on all 3 tours. We thoroughly enjoyed every tour and wouldn't hesitate to recommend Innoviet or their tours ... excellent.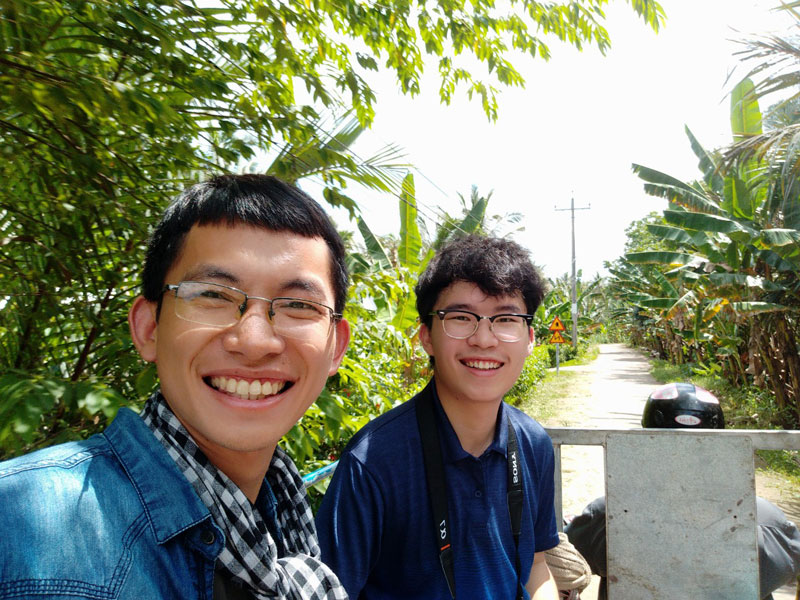 Patiphan
From: Tripadvisor
The tour was managed very well and the quality of food is very good.Living at homestay with local people was the best experience.My guide Hào was really friendly, knowledgeable.Innoviet made my first trip to Vietnam really special and memorable.