Welcome to

Innoviet

DARE TO BE DIFFERENT

Innoviet, founded by a group of young heart Vietnamese people, seeks to build sustainable tourism projects - projects benefitting local communities and minimising the impacts of tourism on the environment, whilst providing tourists an authentic Vietnam experience. Actions speak louder than words, so Innoviet actively implements policies that directly impact the environment positively, such as using reusable non-plastic water bottles on all tours.

We are passionate about protecting the environment, as not only do we want you to have the opportunity to enjoy the scenic landscapes, but to also afford future generations the same opportunity for many years to come!
We've been the Unique Mekong Delta Tour and Cu Chi Tunnel EXPERTS since 2005!
PremiumTravel Service

COMPLIMENTARY AIRPORT TRANSFER UP TO 10% DISCOUNT for early bookings. Professional consultancy, NO hidden surprises NO tourist traps.

Positive Impacts

Using eco-friendly transports (bike or walk where possible), Consuming locally produced food, Minimizing plastic waste, Leaving only footprints.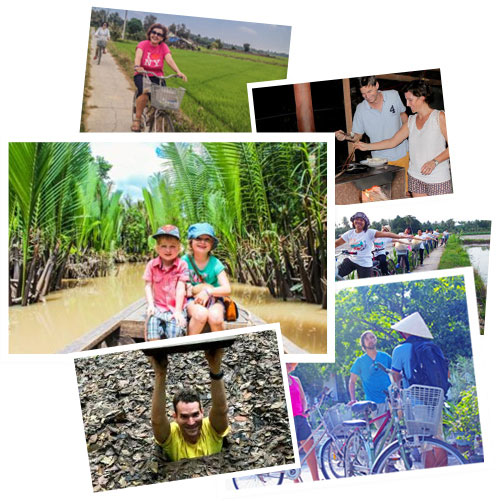 Top

Choices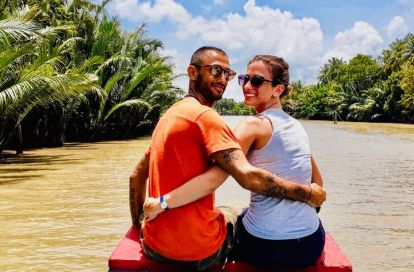 $ 86.00 - 162.00
You have a limited amount of time while in town but still want to make the trip and see the beautiful countryside of Vietnam? You'll be in good hands with our 1-day Mekong delta small group tour. In this trip, we'll take a boat down the Mekong River into
Vietnam Travel Tips
Shared By Your Local Experts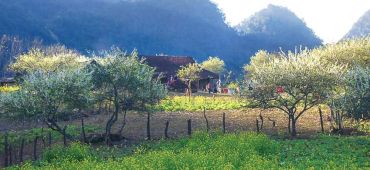 Nestled in the middle of rocky mountains, Hang Kia valley is embraced by clouds all year round.
Trusted Clients
Worldwide
At Innoviet we know your time is valuable, so we keep our group sizes small, allowing you to really
soak in the experience of each location we visit. You will never feel rushed on our tours and our
highly trained and personable tour guides will go out of their way to make your trip unforgettable!