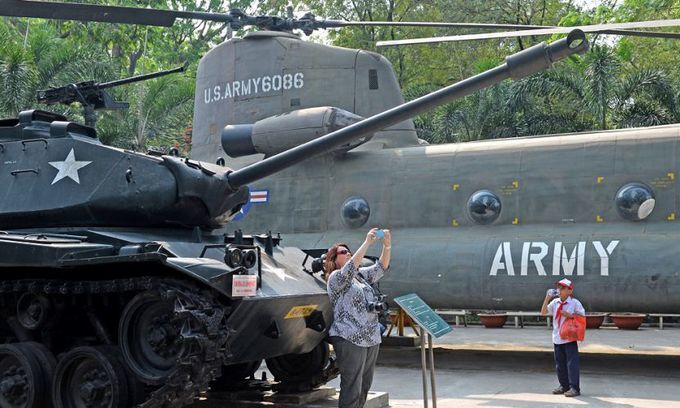 Canadian tourism website The Travel has included HCMC's War Remnants Museum among the 10 'best ancient museums' in Asia.
It says: "It was built in remembrance of the war in Vietnam. The museum contains many artifacts and other machines used during the war.
"For a tourist interested in learning as much as possible about the war history of Vietnam, this is the right place to visit."
The museum was built in 1975. It shows not only remnants, but also the gruesome torture methods that were applied to prisoners of war. One section of the museum is especially memorable: It depicts the aftermath of Monsanto's Agent Orange, a devastating chemical used by the Americans against the people of Vietnam during the war. The haunting images of deformed children show one thing clearly: War is hell. Address: 28 Võ Văn Tần, Phường 6, Quận 3, Thành phố Hồ Chí Minh 700000. The website: http://www.baotangchungtichchientranh.vn/Main.aspx?L=EN