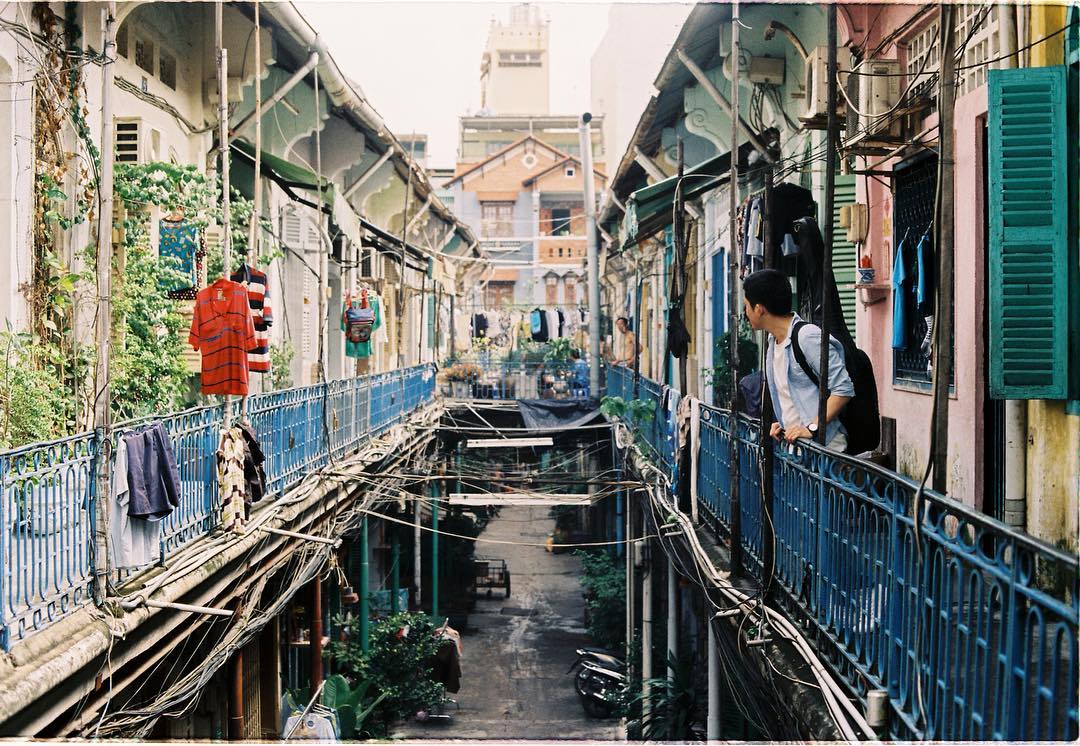 If you are a traveler who just wants to visit the non-touristy areas, looking for unusual things to do in Ho Chi Minh city, avoiding the famous places where the tourists are stuck in downtown, the article will help you to make your trip in particular. Let's discover 7 Unique Places in Ho Chi Minh City Only Locals Know.
1. 200 Alley, Xóm Chiếu Street, District 4 [MAP]
The first destination of places in Hồ Chí Minh City only locals know is 200 Alley in District 4. Somebody said: "Vietnam is the kitchen of the world" and lots of people, both Vietnamese and foreigners agree with that comment. The popularity of Vietnamese cuisine comes from the diversity and secret of the ingredient. From the main dish to dessert, you can find all in this alley. If food is your life, there are the dishes you can't miss when exploring the alley: chicken fried rice, fried banana, grill rice paper, especially is banana covered by sugar.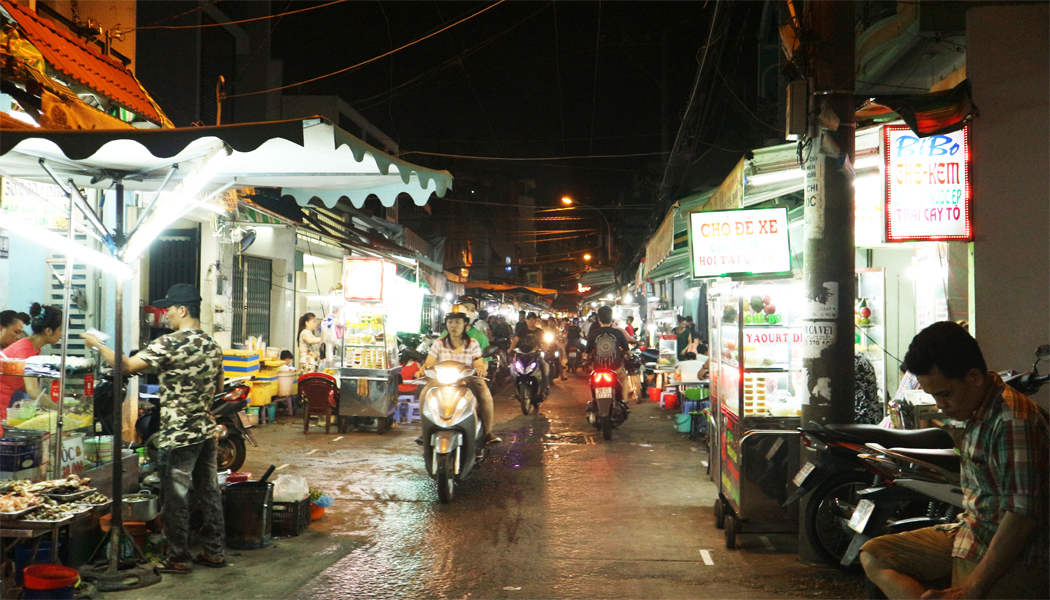 You should go in the evening, this street food alley starts to crowd from 7:00 PM. In the morning, this area is just a normal local market. Innoviet also offers you a guided tour to this alley as well and if you are interested in, don't forget to check our tour Saigon Hidden Alleys.
Open time: 5:00 PM - 9:30 PM
Address: 200 Xóm Chiếu Street, District 4
Read more: District 4 - A hidden gem that you may miss in Saigon
Read more: Saigon Hidden Alleys (Video)
2. 20 Thuoc street food alley, District 4 [MAP]
Another street food alley that only locals know in District 4, if you don't want to walk a lot, you can stop by this alley. Around 15-20 minute walk from Ben Thanh Market, you can get here easily. The most famous dish in this alley is flan cake with lots of different flavors and colors. Besides that, you can try some seafood and Hủ tiếu Nam Vang, etc. There is no better way to learn about the rich local culture than enjoy the local food and see how local people sharing their time with friends.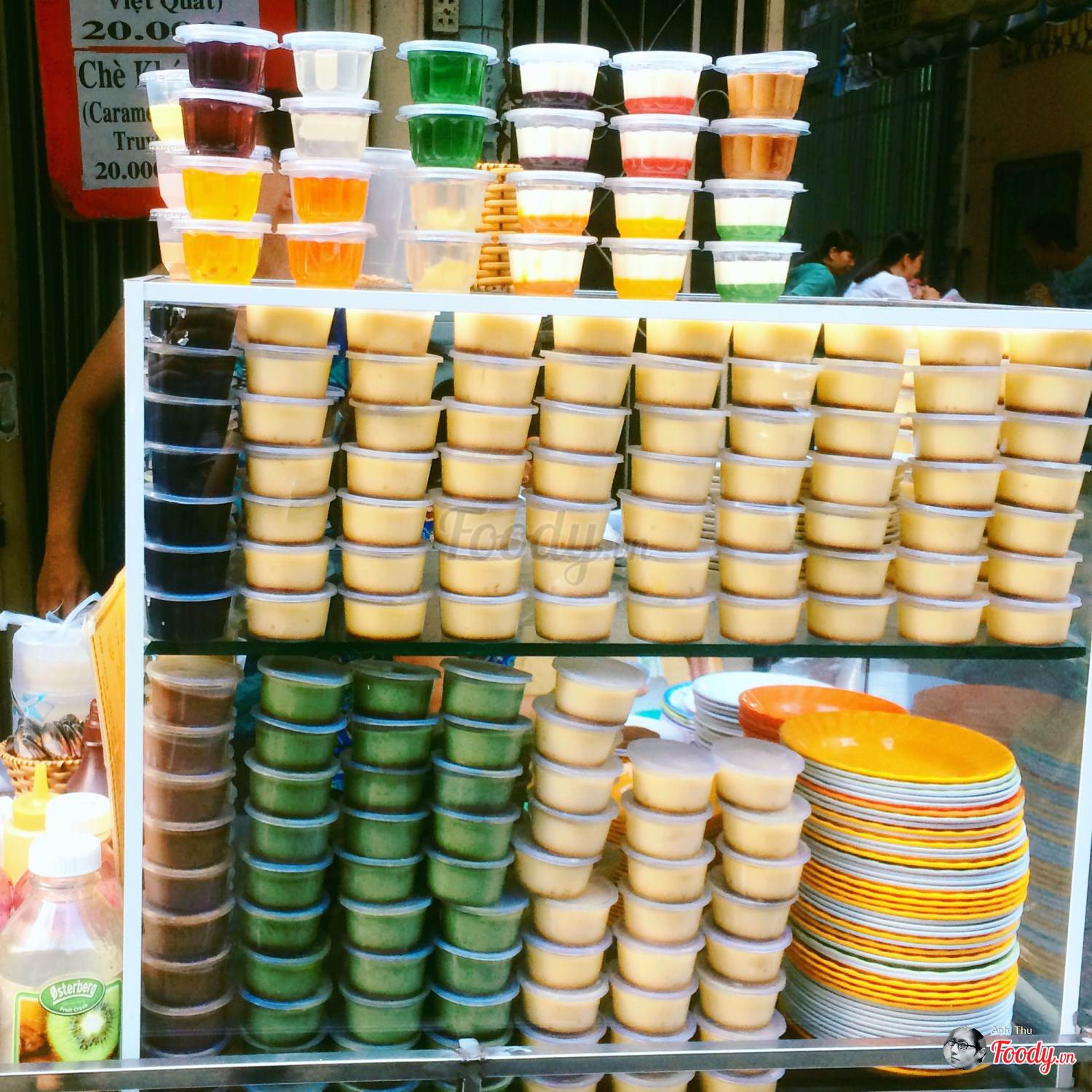 Open time: 6:00 PM - 9:30 PM
Address: Cầu Chông Street (or sometimes 20 thước street), District 4
Read more: Top 5 Vietnamese Che in Saigon for sweet lover
3. Dim Sum at Hà Tôn Quyền Street [MAP]
If you are dim sum person and want to find places in Ho Chi Minh City only locals know that sell it? I bet this recommendation will suit you. This alley is a dim sum paradise, from famous restaurants to street food vendors on the two sides of the street do sell different types of delicious and mouth-watering dim sum. The interesting about this dim sum alley is that most of the ingredients that make dim sum are the same. The soup is the key element that attracts dim sum lovers. According to locals, the most famous place is Thien Thien Dim Sum, you should check it out. The best time to stroll down the area and enjoy dim sum is around 7:00 PM.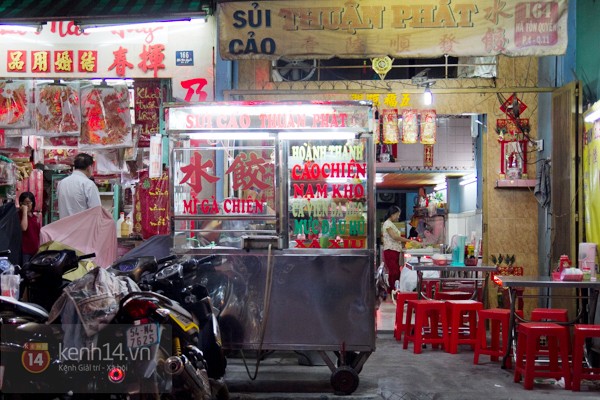 4. Hào Sĩ Phường Alley [MAP]
There will be no more food. Now we are moving to a Chinatown alley with the architecture and decoration still remained from over 100 years ago until now. This place is for anyone who is interested in Vietnamese-Chinese culture in Ho Chi Minh City and loves taking a photo as well. At first, just only Chinese people resided here. But now, there are some Vietnamese families settled down and live peacefully with Chinese people. All these things create a great cultural diversity.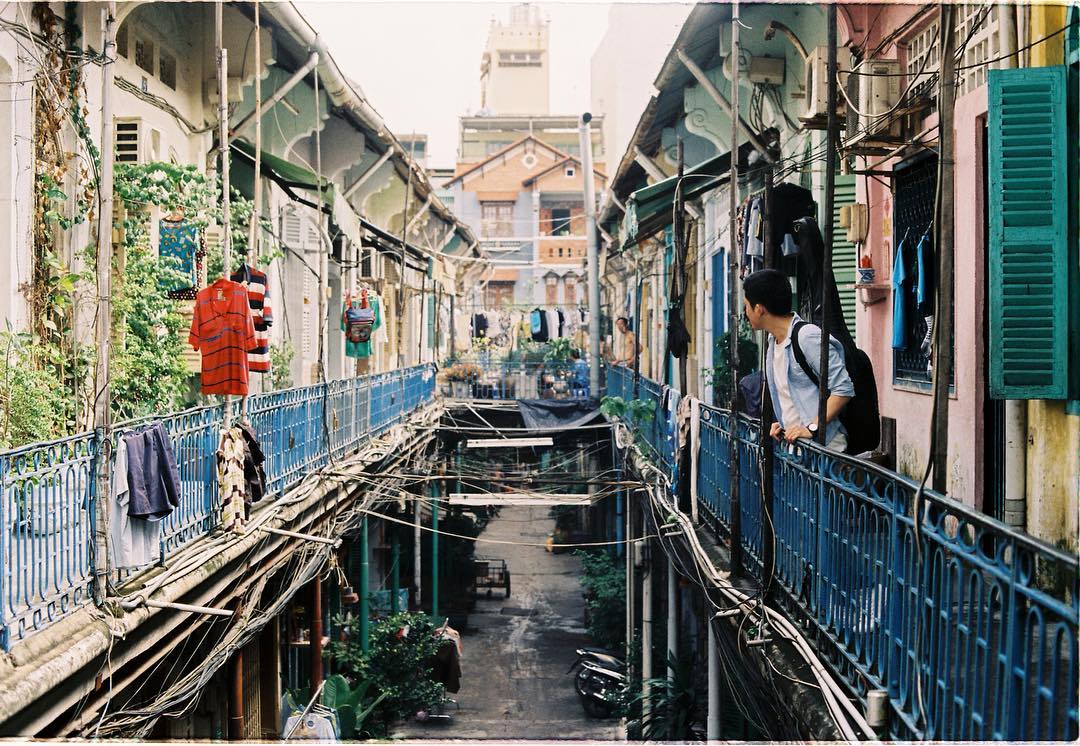 Open time: 8:00 AM - 4:30 PM
Address: 206 Trần Hưng Đạo Street, Ward 10, District 5
5. Lê Văn Duyệt Tomb [MAP]
Next, let's head to one of the oldest tombs in Ho Chi Minh City. This is the tomb of General Lê Văn Duyệt. In 1835, he was punished by the king because of causing indirectly chaos. Then in 1848, he was exculpated and his title was recovered and Tự Đức King ordered the rebuilding of his tomb and still remained until now. If you want to reach this tomb, you can take a grab bike or taxi.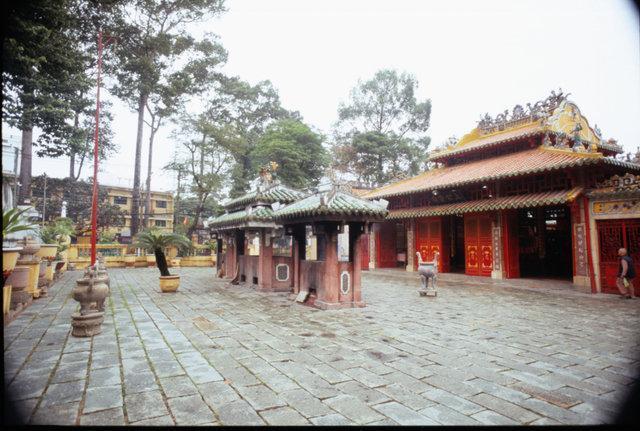 Open time: 8:00 AM - 4:00 PM
Address: Tomb of Le Van Duyet, Ward 1, Bình Thạnh District.
Read more: Top 6 beautiful temples that you should visit in Saigon
6. Collectors Market at Nơ Trang Long street, Bình Thạnh District [MAP]
Located in a local alley on Nơ Trang Long street, Bình Thạnh District, this place soon becomes a place that people who love old-stuffs gathering together for discussion, chit-chat, and trade. Some old stuff can worth around 1.000 USD for its value. If you are looking for any kind of cool but old stuff, it is a place that you should have a look.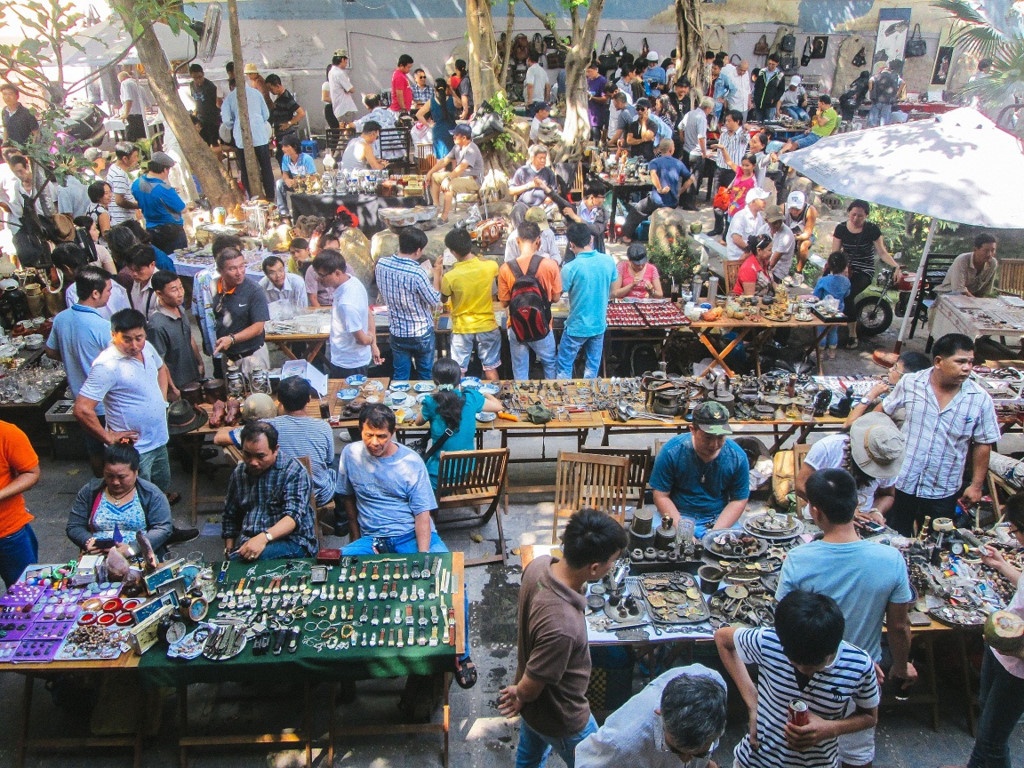 Open time: 6:00 AM - 2:00 PM every Sunday morning
Address: Cao Minh Cafe, 311/27 No Trang Long Street, Ward 13, Binh Thanh District, HCMC.
7. Bửu Long Pagoda [MAP]
The final place of the list "Places in Ho Chi Minh City only locals know" we want to introduce you is Bửu Long pagoda. The construction of this building is the mix of Thai architecture and Vietnamese architecture. Some local people who live around the pagoda call it "Thailand Pagoda" due to its look. If you are a Buddhist or just curious about the construction of this unique pagoda, don't hesitate to visit it.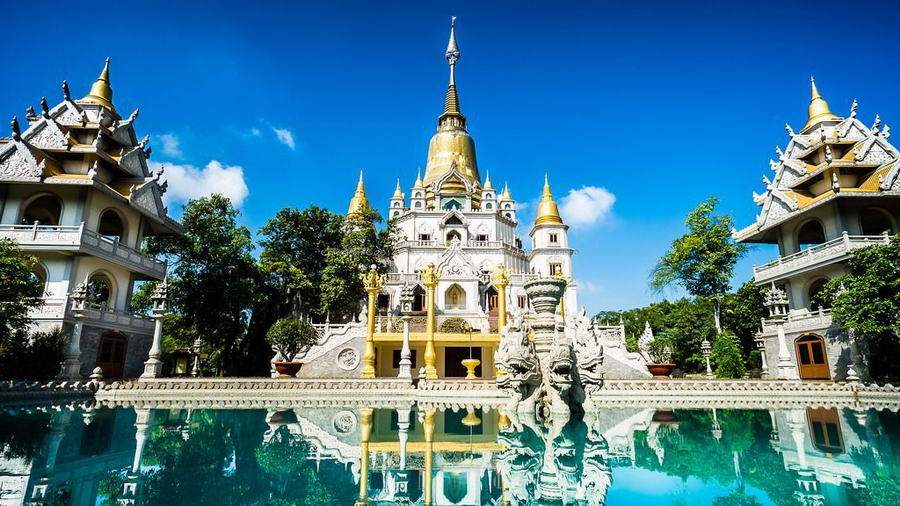 Open time: Morning: 8:00 AM - 11:00 AM
                   Afternoon:  2:00 PM - 6:00 PM
Address: 81 Nguyễn Xiển, Ward Long Bình, District 9
Check out  our Saigon Walking tour if you don't want to miss these local experiences in your Vietnam trip. 
Do not forget to get our special offer once join our tour  

To Learn More our useful tips in Vietnam JOIN GROUP HERE to discuss before going to Vietnam.