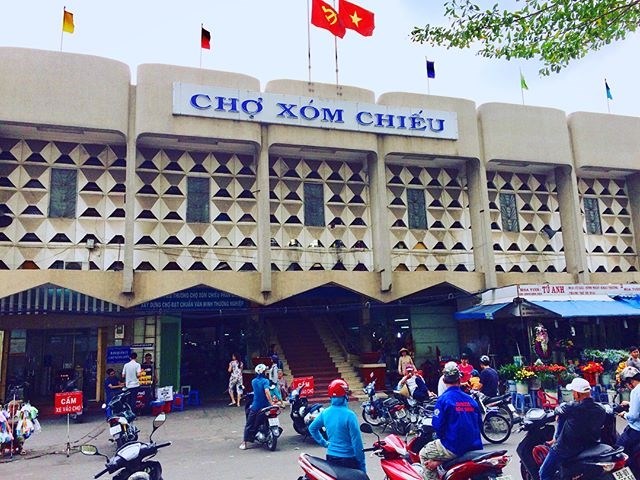 District 4 in Saigon - A hidden gem that you may miss
In Saigon (or Ho Chi Minh City), most of the famous tourist destinations are located in district 1. It can make you easily miss other interesting things in this city, and district 4 is the hidden gem that I mentioned. Just cross over the bridges and you will feel a different atmosphere of this place, less touristy but still lots of fun to enjoy. In case you don't know what district 4 may interest you, we will go into detail in this blog District 4 in Saigon. - A HIDDEN GEM that you MAY MISS 
1. Location of District 4 in Saigon
District 4 in Saigon is the smallest district of this city, surrounded by the river and canals and located next to District 1, District 7 and District 2 at the South of Saigon. If you look at the Google map, you can see clearly that District 4 is a tiny humble island separated from other parts of the city. That's mean there is only one way to go to District 4 is cross over the bridges. District 4 in Saigon is connected with the downtown by 4 bridges and the most famous one is Mong Bridge, the bridge with green color. It is one of the oldest bridges in this city and built by the French construction company called Levallois Perret (the company formerly led by Gustavel Effiel) for the merchant shipping company Messageries Maritimes. If you start walking from Bến Thành Market, you will reach District 4 within around 15 minutes.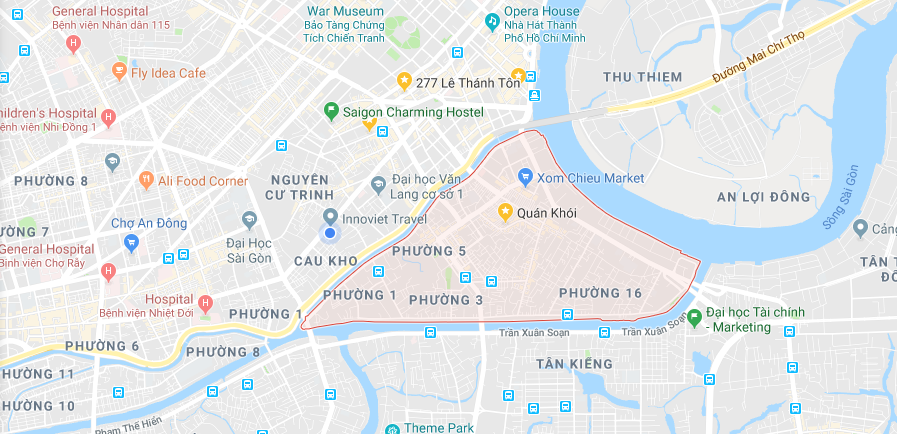 2. History of District 4 in Saigon
If you ask any local "What do you think about District 4 ?", I guess that the first thing in their mind is about crimes and gangsters. Nam Cam, an infamous godfather together with his gangs ruled this area. All involved in gambling, prostitution, drugs, etc. But it is the story of 20 years ago, they were arrested and executed in 2004 so District 4 now is safe for wandering around. During the Vietnam War, District 4 was a place for Viet Cong to hide, when the war reached the climax, Khánh Hội area (District 4), the appearance of the American army, was accompanied by the existence of the brothels, casinos, etc. with the small group of rogues, bandits.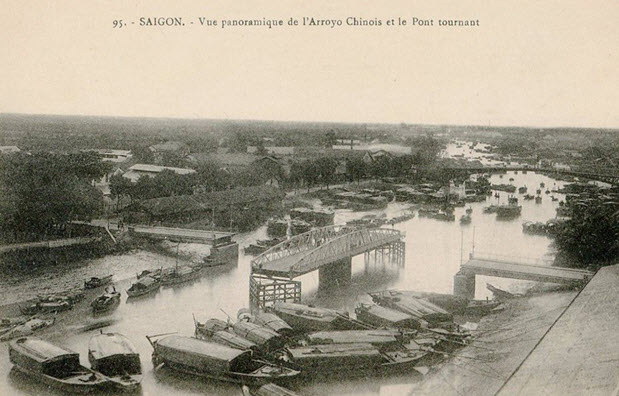 But the history of District 4 in Saigon does not only have a dark side. From Bạch Đằng River in district 1, you can see a big red building on the other side of the river, that is where Ho Chi Minh started his journey to find a way to save our country from colonization. Nowadays, it becomes Hồ Chí Minh museum where students come and learn about his life from a young man with great determination to help his country to a leader of the Vietnam revolution. "Hồ Chí Minh Museum" or "Bến Nhà Rồng" opens from Tuesday to Sunday (7:30 AM-11:30 AM, 1:30 PM - 5:00 PM), the entrance fee is 40.000 VNĐ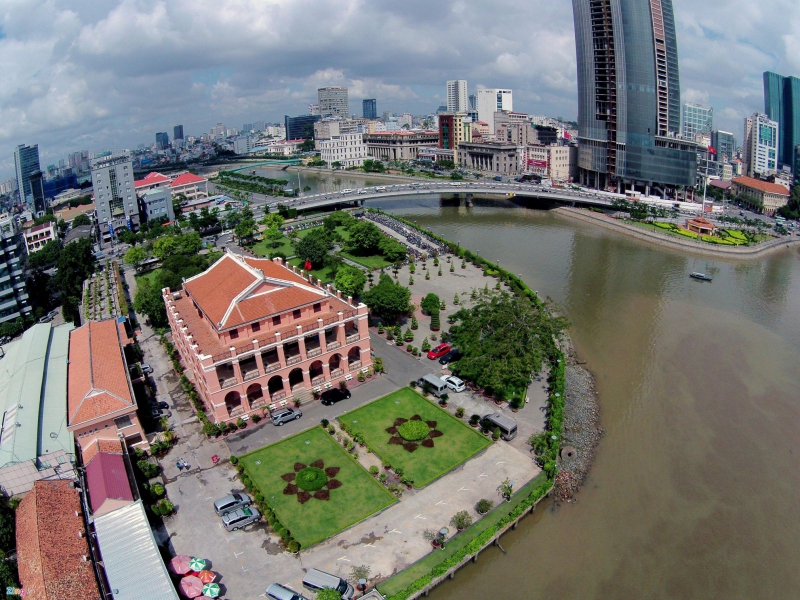 3. Where to eat in District 4 in Saigon?
Okay, and now is the answer to the question that we have given you above "what can this area offer you". In my opinion, District 4 in Saigon is a real paradise on earth for Vietnamese food lovers. There are 3 areas where locals and foreigners can't wait to explore in District 4. That's 20 Thuoc street food alley, Vĩnh Khánh Street Food Zone and The 200 Alley Market
20 Thuoc Street food alley
If you come here in the morning, do not let the peace fool you. In the evening, this area is totally different from dozens of street food vendors on two sides of the street. You can start your food adventure with shellfish and let some mouth-watering desserts like smoothies, flan cake, etc. at the end of the street to finish your appetite.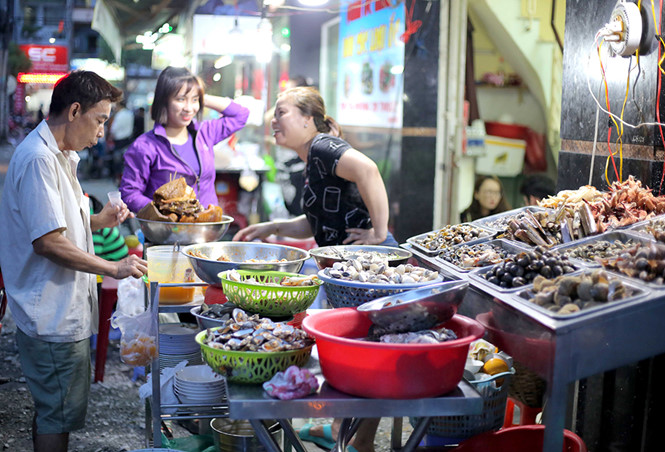 Vĩnh Khánh Street food zone
What is the famous beer in Saigon? It's no difficult to answer that is SAIGON beer. The fun will be double when you and your friends stay in a local tavern. Vietnamese people like us call those taverns, "Quán Nhậu", where we can drink beer and eating hot pot at the same time. Vĩnh Khánh Street is the right place for you to avoid Western bars and pubs and find out how local people have fun.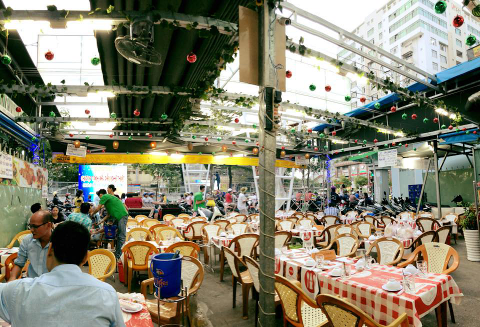 In the morning, The 200 Alley Market is a local market with lots of fresh stuffs for people here to buy and cook for lunch and dinner. But when the sun goes down, this place changes into a street food alley with unlimited food choices that you should try like banana mixed with sugar, fry rice, "Hủ tiếu Nam Vang"- noodle soup, etc. One thing you are about to be amazed is that you just have to spend little money because the food is super cheap here. This alley is quite hard to find so make sure that you get to the right spot by using Taxi or Grab. Just mark your location is "Xom Chieu Church", Xom Chieu Church is located at the end of this alley, you can start walking from here. Besides that, Innoviet is happy to offer you a walking tour to explore this area from District 1.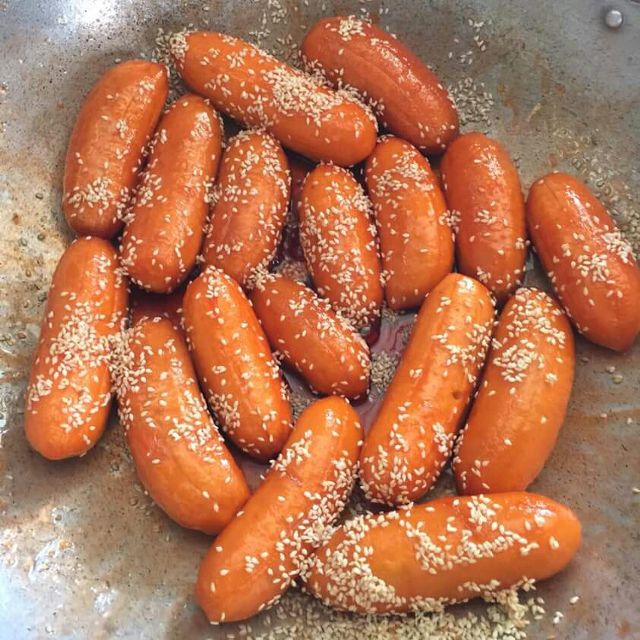 4. Other activities you may try in District 4 in Saigon 
If you have enough for Bến Thành Market, busy and crowded place, and want to explore something more authentic, markets in district 4 will satisfy your demand. Although it's hard to find beautiful souvenirs, you can immerse yourself in a very unique atmosphere. List of markets in District 4 in Saigon for you to discover
Xóm Chieu Market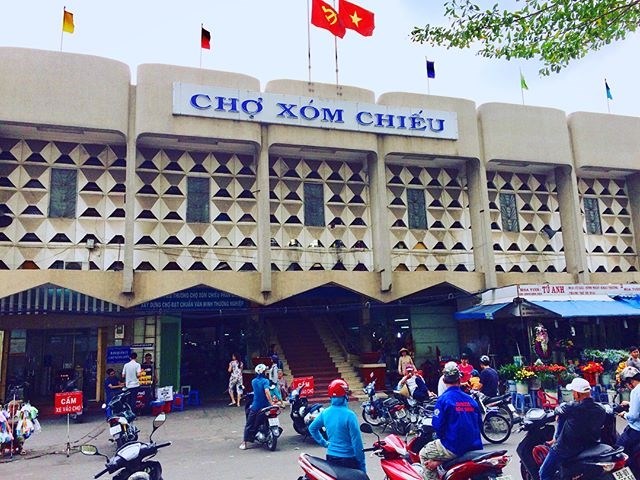 Open time: 5:00 AM - 9:00 AM
The 200 Alley Market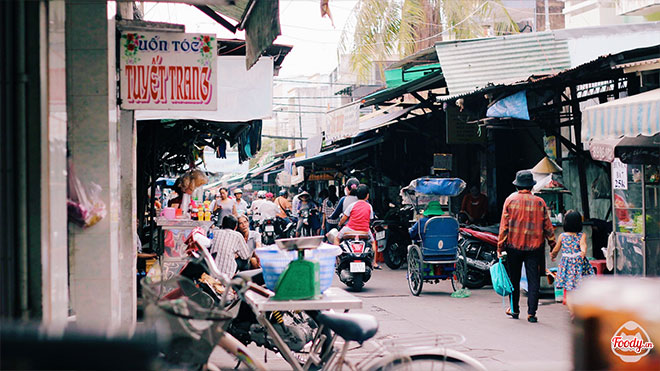 Kim Liên Pagoda
In Vietnam, more than 50% of people follow Buddhism. So the cultural life of Vietnamese people is closely linked to the image of the pagodas. That's mean you can find pagodas literally everywhere. Visit a pagoda and sit on a bench. Then take a deep breath to fill your lungs with fresh air, you will find calm and peace in yourself. Kim Liên pagoda is worth a visit due to its location which is easy to access most of the places that we recommend you visit in District 4.
Open time: From 8:00 AM to 5:00 PM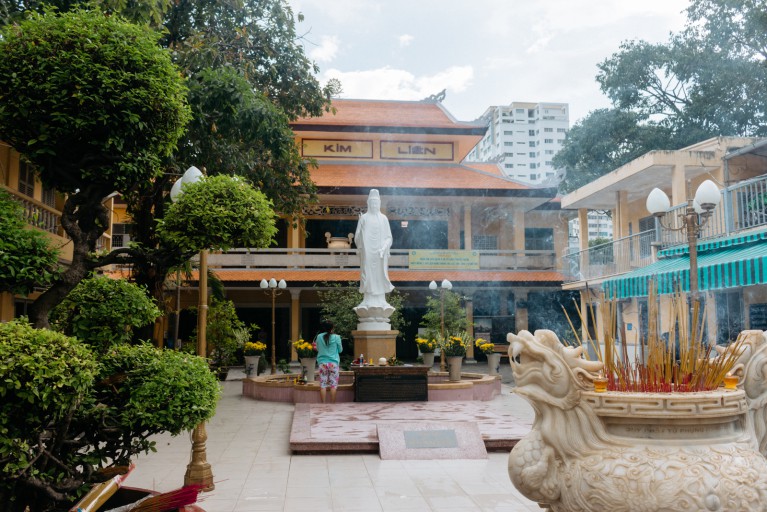 Read more: Top beautiful temples in Saigon
If you want to read more information about Mekong Delta or Saigon, let's visit our Blog Site More topic you may like: Things to do in Saigon at night Things to do in Saigon in 3 days 7 unique places in Ho Chi Minh City only local know
Writer: Trinh Tran