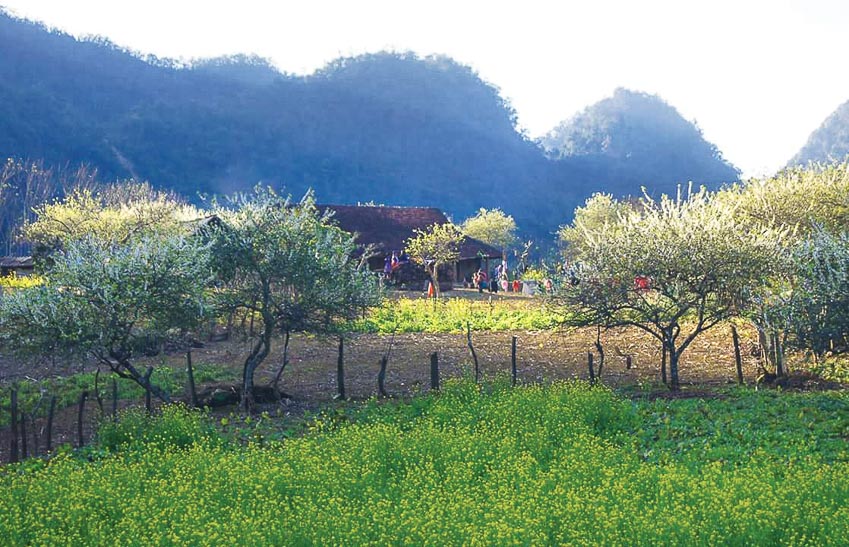 Nestled in the middle of rocky mountains, Hang Kia valley is embraced by clouds all year round. It's about 1200 meters above sea level. Thanks to the unique location, this beautiful valley still remain its untouched nature and a rich cultural heritage from Mong ethnic minority group. Not to mention the cool weather, Hang Kia is covered with wildflowers, thick forests, and a bunch of fruit trees. Nature dominates the whole region with her best outfit. Everywhere you go, you will find yourself lost in dreamland.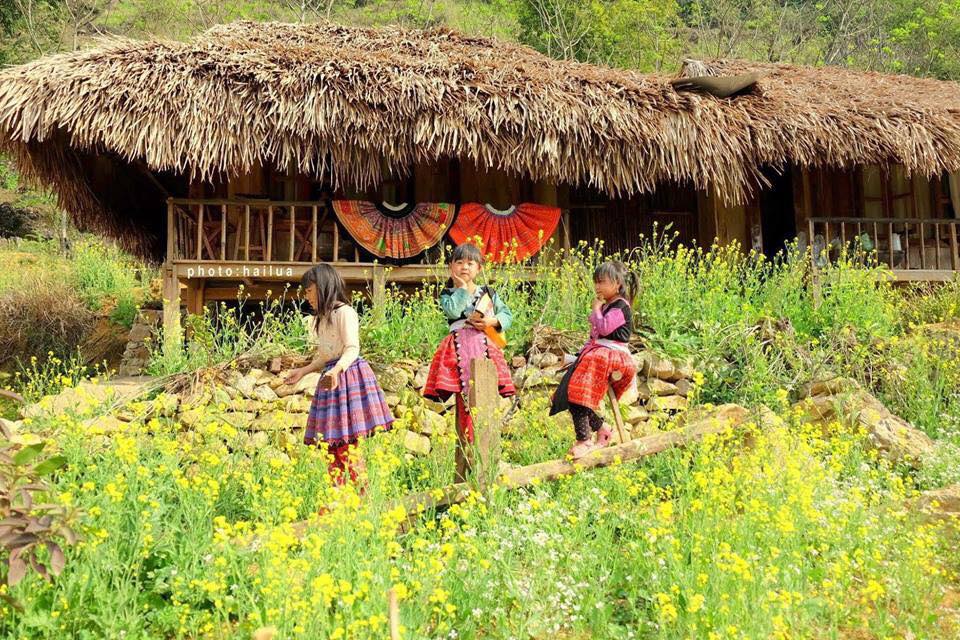 How to get to Hang Kia?
Hang Kia is located in Mai Chau, Hoa Binh province. This wonderful land can only be accessed on foot or by motorbike. To travel to Hang Kia, you have two choices:
By bus: catch a bus from Hanoi to Mai Chau/Son La. After crossing the Thung Khe pass about 30km away, you will see the gasoline station called "Hồng Nhung" then get off the bus. You will find the "Hang Kia" sign on the left side of the road. Then you either do an 8 km trek to Pa Co village and then to Hang Kia or get on the motorbike taxi to reach Hang Kia.
By motorbike: follow the same direction as the bus route. However, you should be careful as the valley road is quite steep. a 7-seat car can also reach Hang Kia.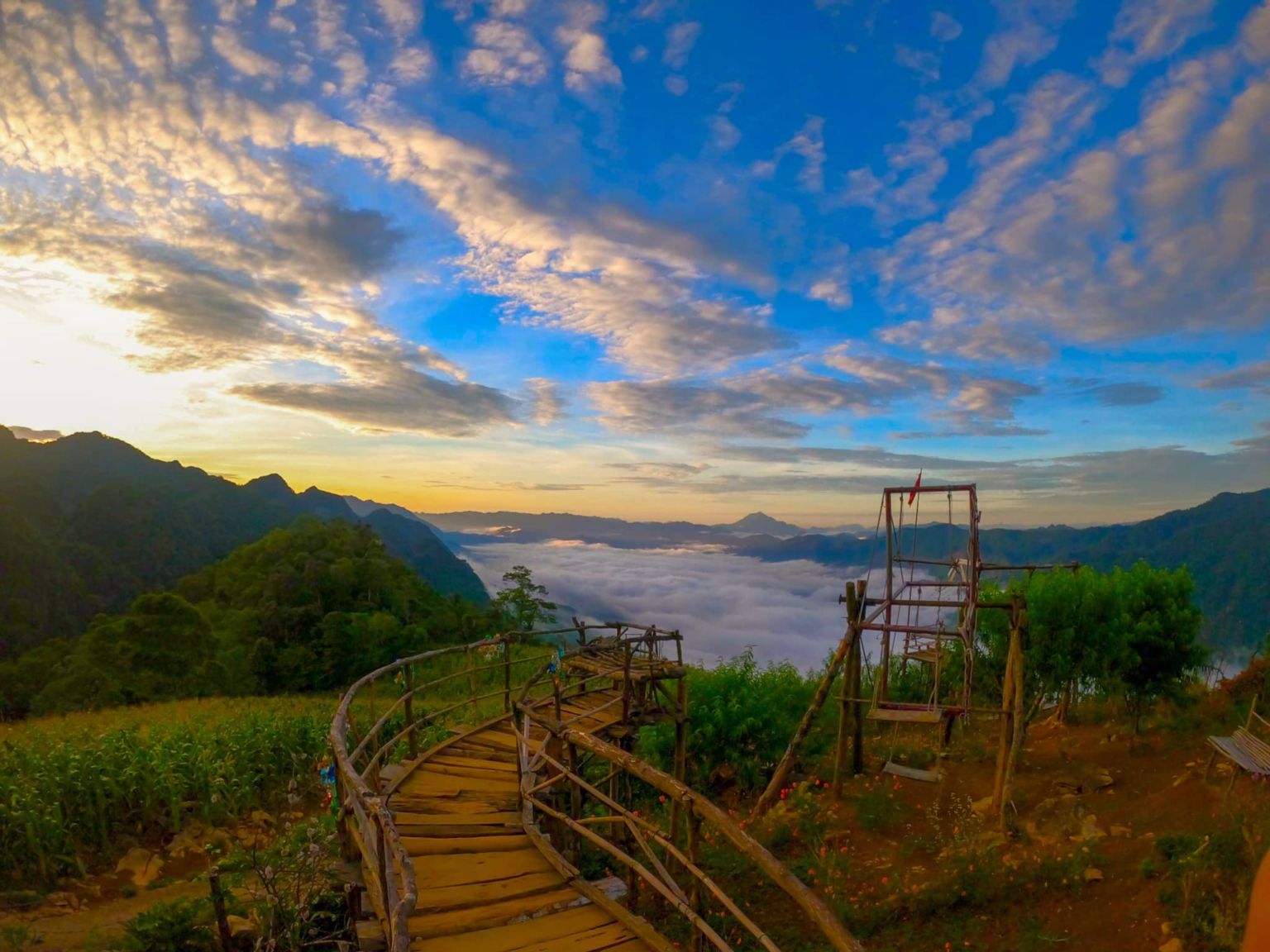 Tips:
You should stay overnight at Mong's homestay to experience their local life and wake up early to catch the sunrise with beautiful scenery.

Best time to catch an ocean of cloud on the top of the mountain: 6 AM- 8:30 AM, from November to February.

Ticket for watch over the cloud: 15.000 VND