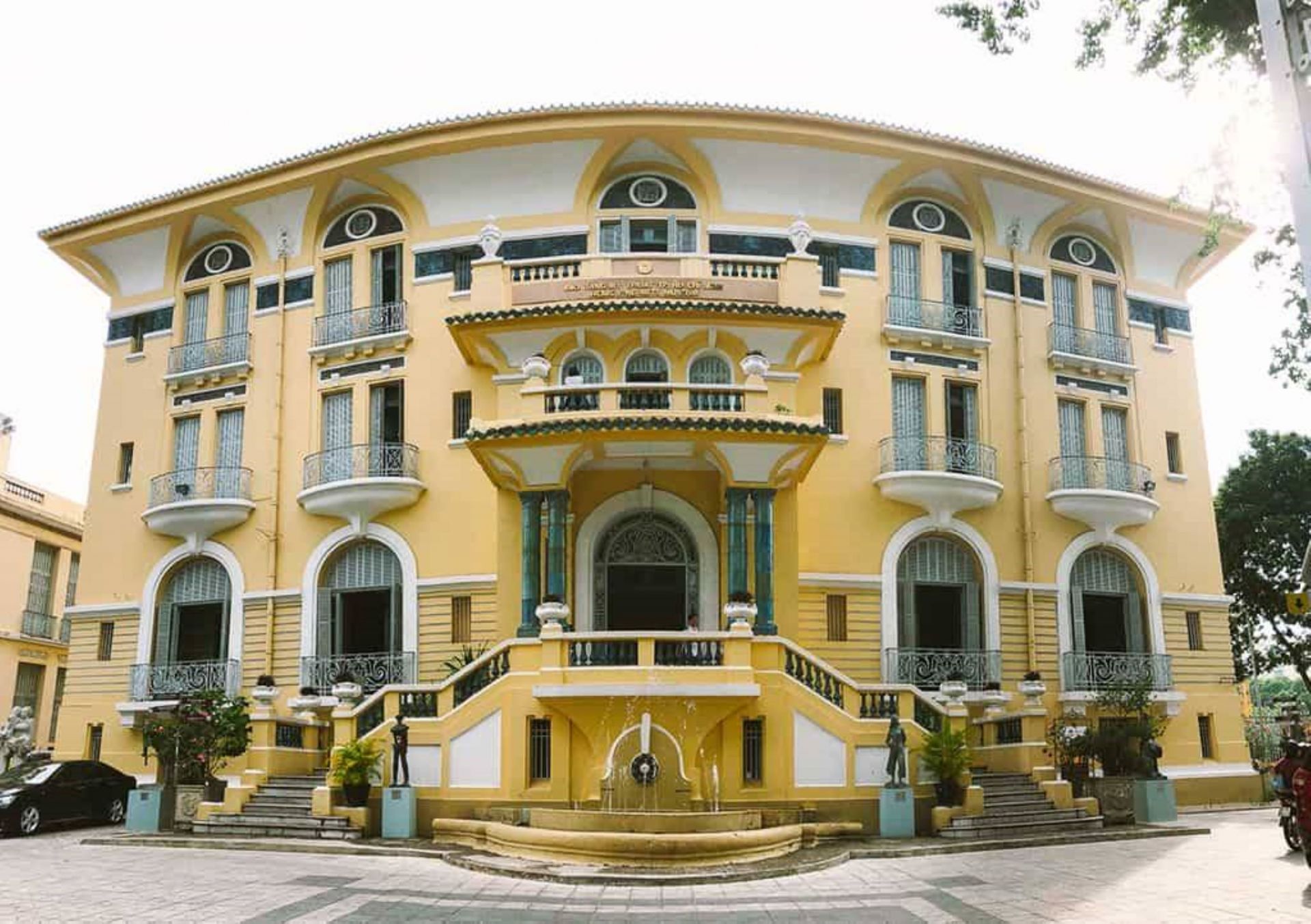 This blog is intended for anybody who wishes to explore hidden mazes with interesting places frequented by local patrons in Sai Gon. Our discovery journey is a walking tour of every Saigon view from hidden alleys to panoramic scenery. 
The magic wears off before midnight!
Prior to that, there are some fantastic suggestions for you to walk to discover almost all the quintessence gathered in the magnificent Saigon city at the best times of the day.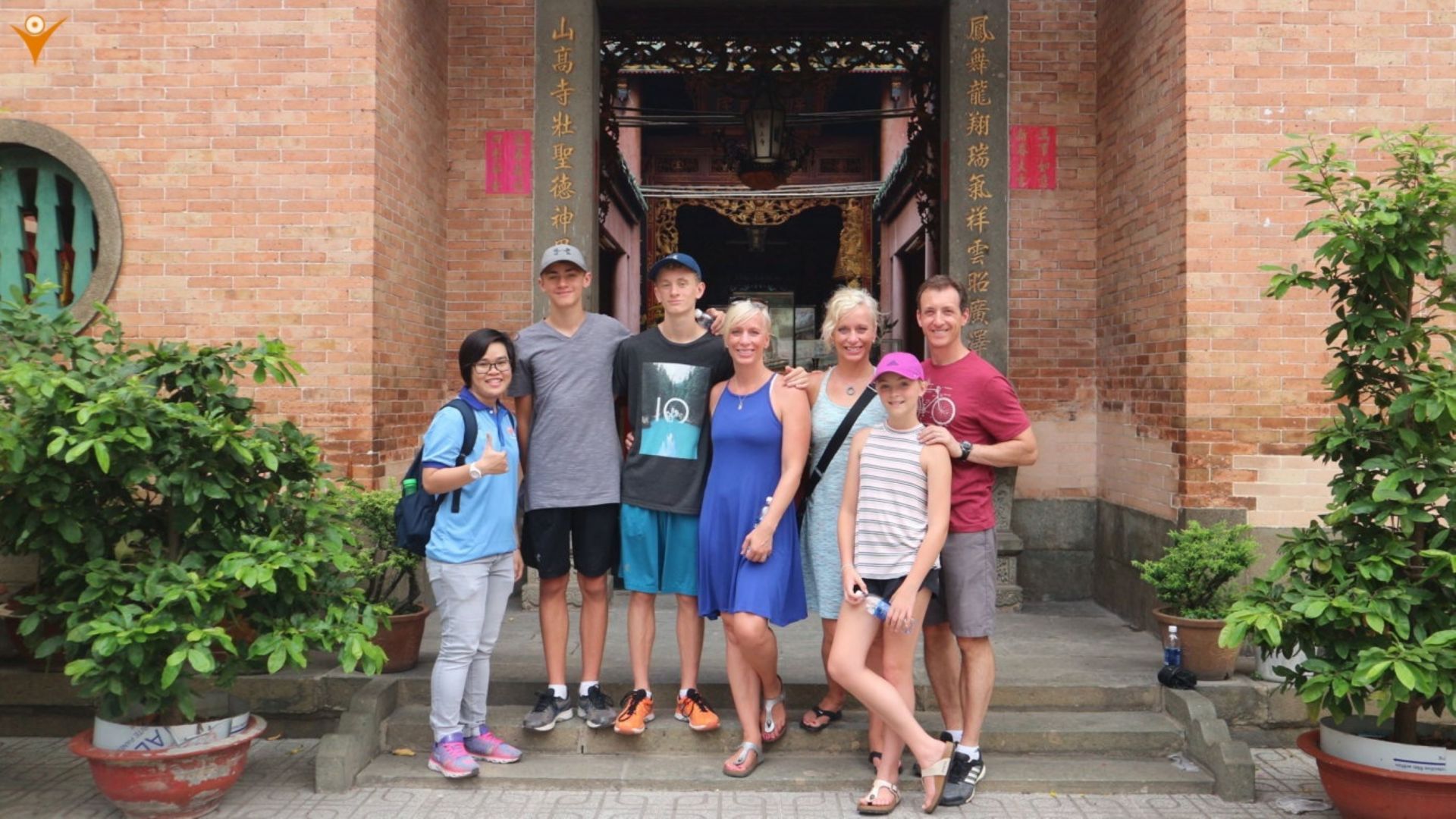 Walking to discover Fine Arts Museum in Saigon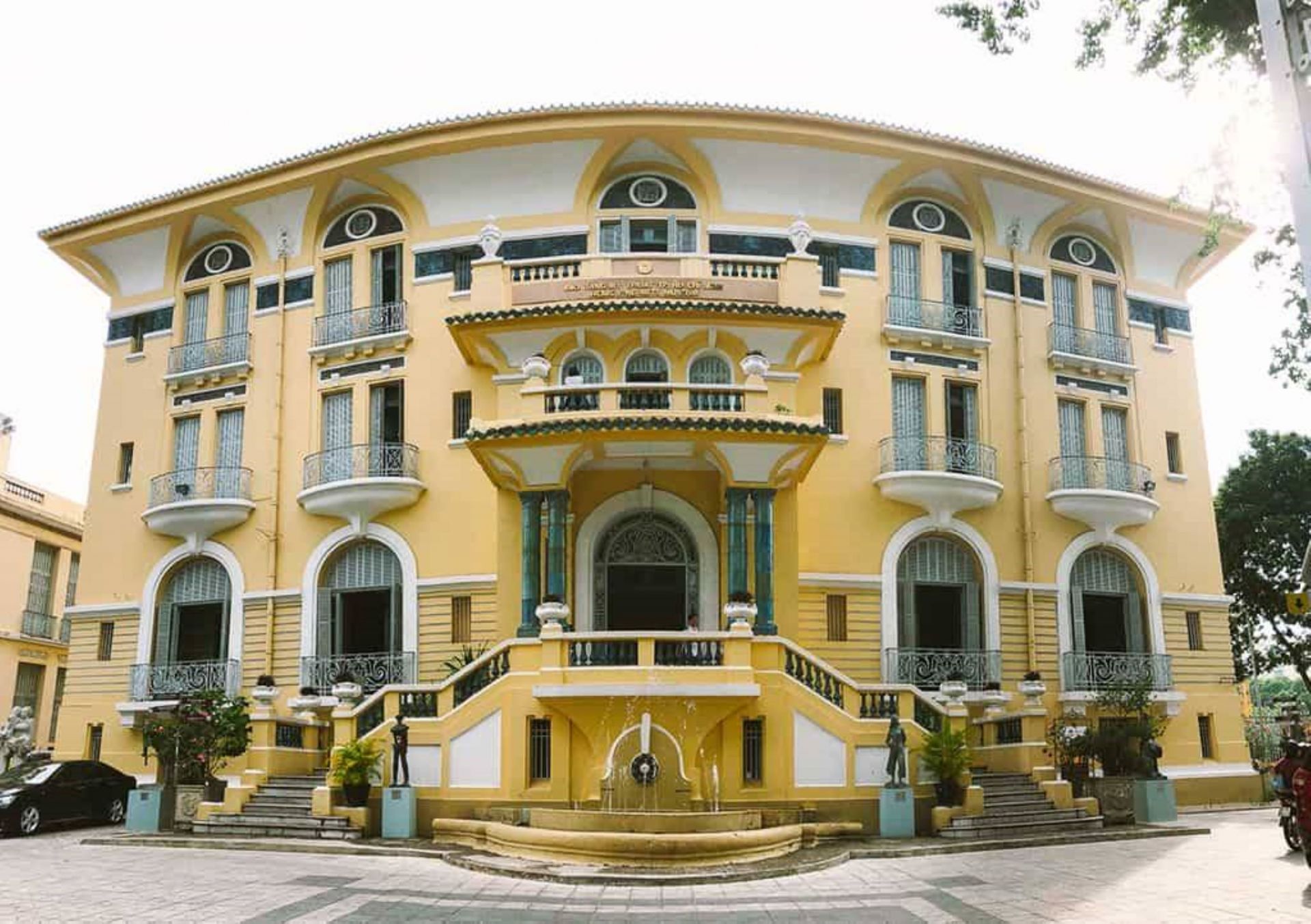 Whenever you visit a foreign city, make time to visit the museums, which preserve important historical values, culture, art, and everything that has shaped the people and the country, in addition to the picturesque areas and entertainment venues. The Ho Chi Minh City Museum of Fine Arts is a particularly remarkable gem to find in a location with a rich cultural and artistic history. Moreover, this is a "virtual living" environment where you instantly fall in love. 
Visiting small pagodas of the Chinese in "mini-Chinatown"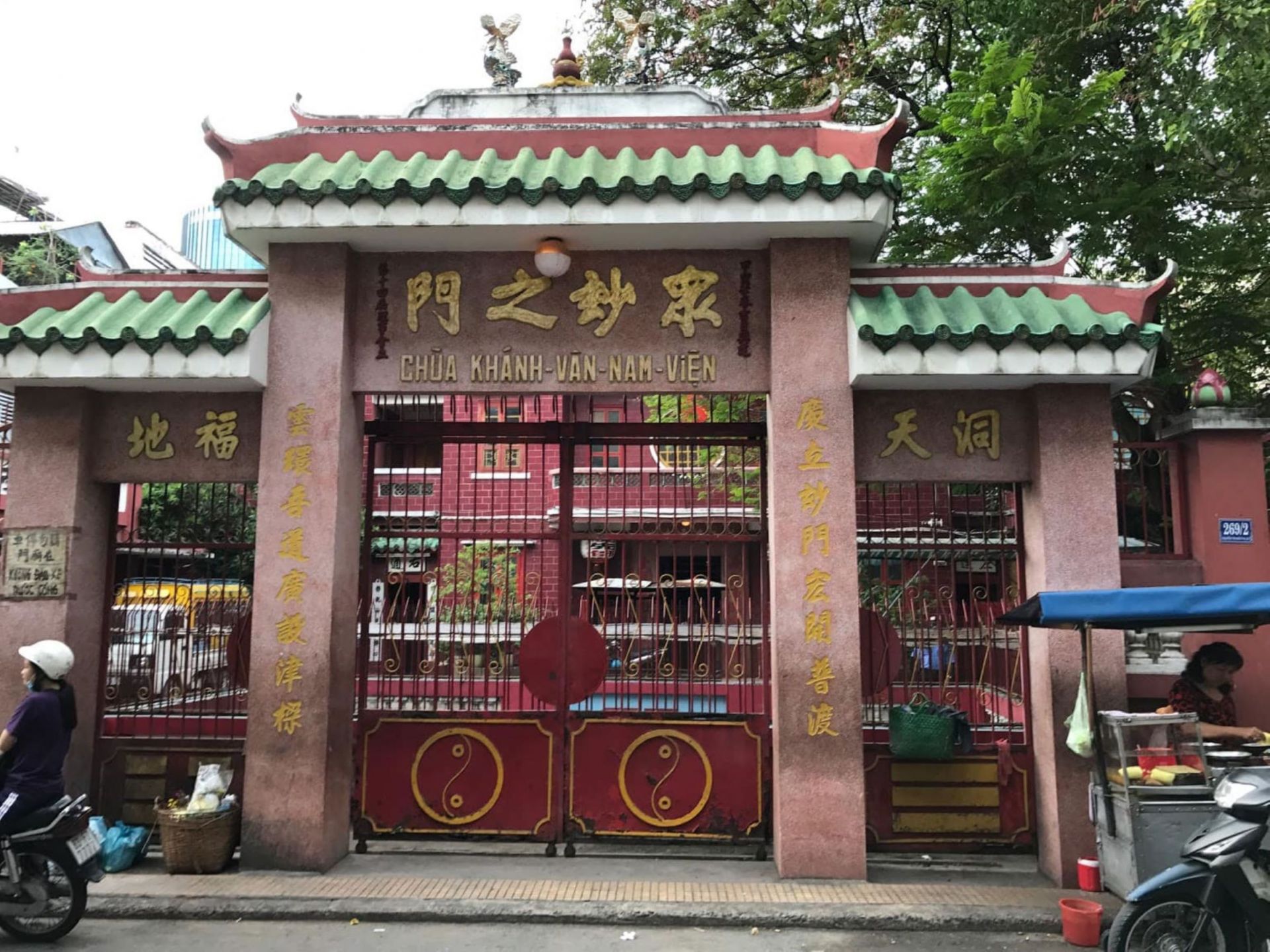 "Chinatown area" is a phrase used to refer to places where the Chinese communities live in Saigon.
Chinatown area in District 5 has brought a unique color to the magnificent land of Saigon. Visiting this place, visitors will have the opportunity to feel and understand the beauty of Vietnamese - Chinese cultural interference.
In the midst of modern and vibrant Saigon urban life, there are still traditional colors and the ancient beauty of small pagodas. This location features classic Chinese architecture with an Asian flair. 
Pagodas are sacred places in the middle of prosperous Saigon, serving as a reminder to choose a serene setting to pray for the well-being of friends and loved ones. This is a great opportunity for you to visit and pray for peace for your family and those important to you.
Strolling enter the hidden maze and sampling local alley foods in Saigon's center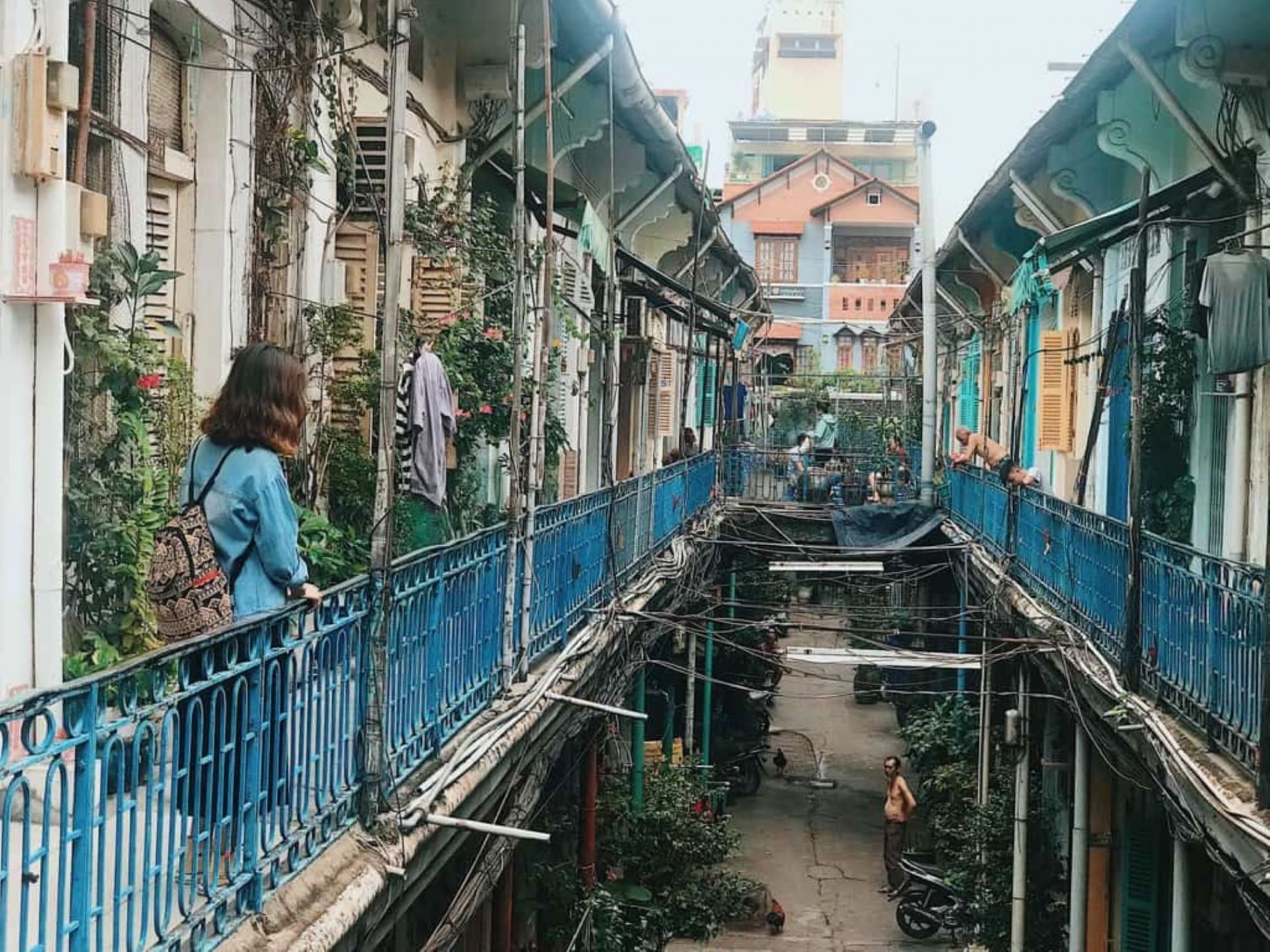 This maze is nothing more than cute but winding hidden alleys in the heart of Sai Gon. You can explore the chaotic-yet-lovely Saigon lanes to witness how locals live and to view the sights of family life, coffee shops, and grocery stores. I believe that you definitely need some useful tips to shop like locals in Saigon. 
Parallel with that, you should go to numerous food stands to sample local alley specialties that aren't available in upscale eateries or tourist districts. Finally, stop at a local noodle shop for a traditional meal. Also, if you are a vegan then these vegetarian restaurants are for you. 
Then there is no reason for you to turn down the opportunity to experience real sightseeing like the Saigon Walking tour, right?
Walking to take a closer look at one of the city's oldest cathedrals.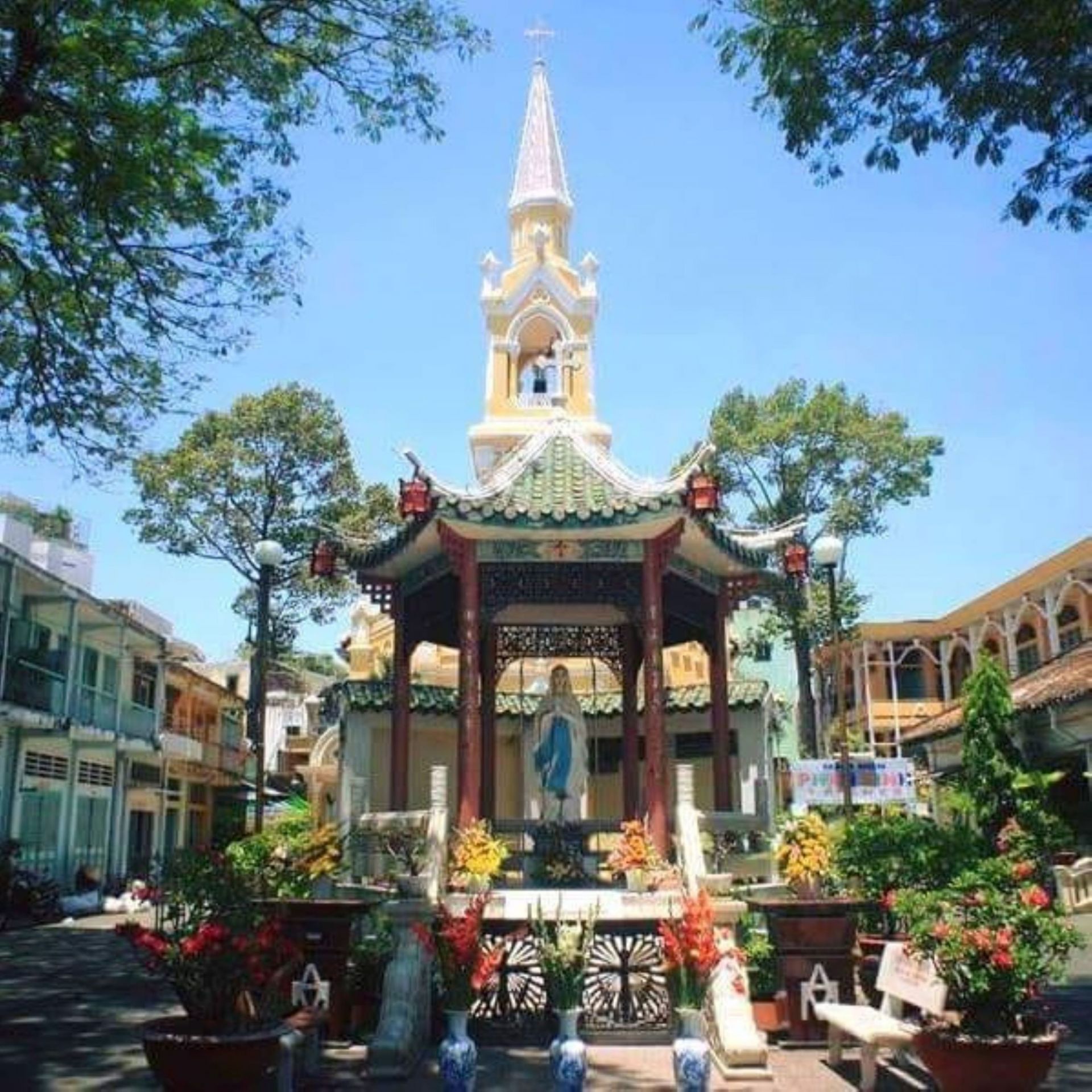 Typically, Cha Tam Cathedral is located in the Chinese community, bearing Chinese architecture, and is a tourist attraction in Saigon that attracts the attention of many young people and tourists.
The deeper you go into the interior of the church, the more pronounced the European Gothic style becomes. The blend of Asian and European architecture creates a unique feature for this ancient cathedral.
In addition, there are a few things to keep in mind when visiting a church, like dressing formally, keeping your distance, and never climbing on the pews or touching any of the artwork. You should also try to keep your voice down when inside the church, especially when Mass is being held.
Besides, if you have the chance, you can combine visiting other famous cathedrals in Saigon such as Cho Quan cathedral, Tan Dinh cathedral, Notre Dame cathedral, and Huyen Si cathedral,...
Taking in nighttime 360-degree views of Ho Chi Minh City from the ultra-modern Saigon Skydeck 
This definitely will be a great moment for you to enjoy your chill evening by watching the panoramic view of the magnificent Saigon city at night from 360 views from above.
Skydeck is the city's first observatory on the 49th floor of the Bitexco building. Here you can enjoy a panoramic sight of Saigon, which is simple but also gradually brings a modern breath with the winding lines of the Saigon River surrounding it and many other beautiful scenes.
To Learn More about our useful tips in Vietnam JOIN GROUP HERE to discuss before going here.