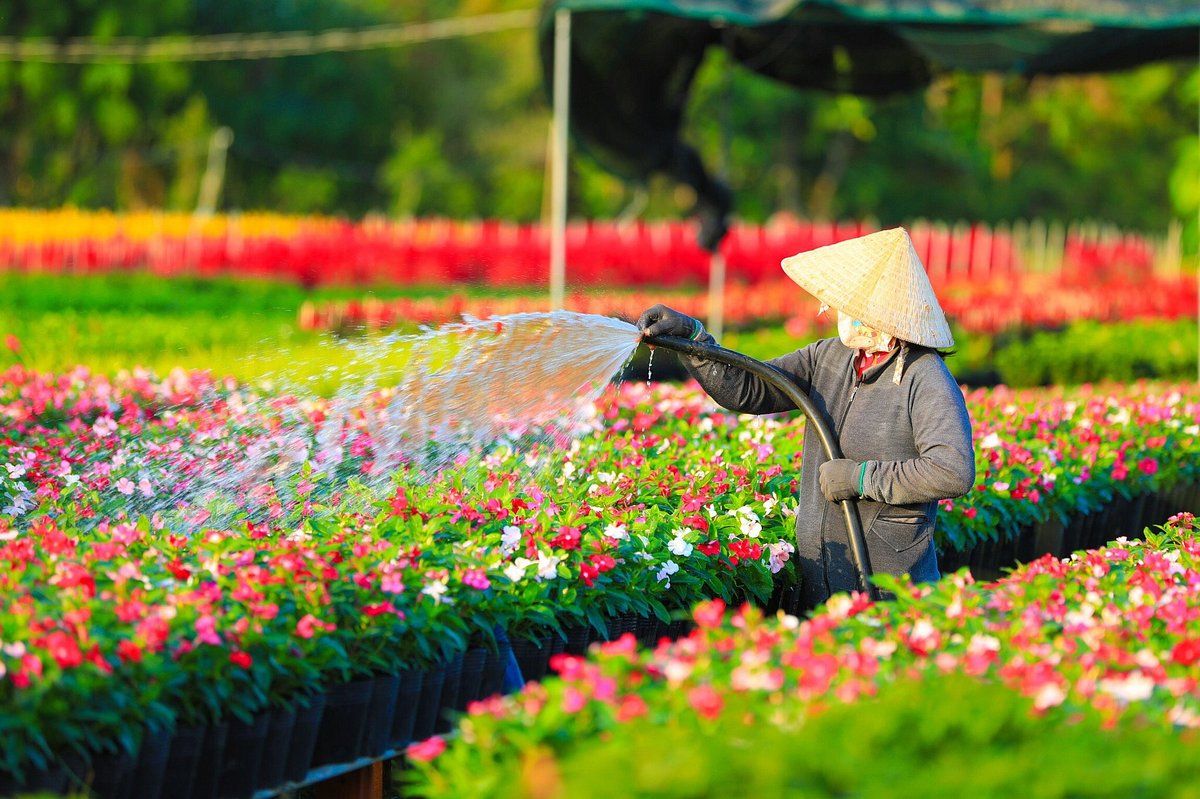 Tet is coming to the Mekong Delta in about two weeks. And what makes Dong Thap province unique and remarkable. We recommend you visit the Mekong Delta to experience the bustling ambiance of the Lunar New Year in only one day due to time limitations.
Places to vist 
1. Sa Dec Flower Village 
Tan Quy Dong Flower Village, located in Sa Dec Town in the Dong Thap Province of the Mekong Delta, is bustling during the peak flower-growing season in preparation for the upcoming Tet celebration. More than hundreds of beautiful flowers and plants converge in this place. The town, which measures approximately 60 hectares and has 600 households and about 3,600 gardeners, is considered one of the southern region's attractive plant hubs.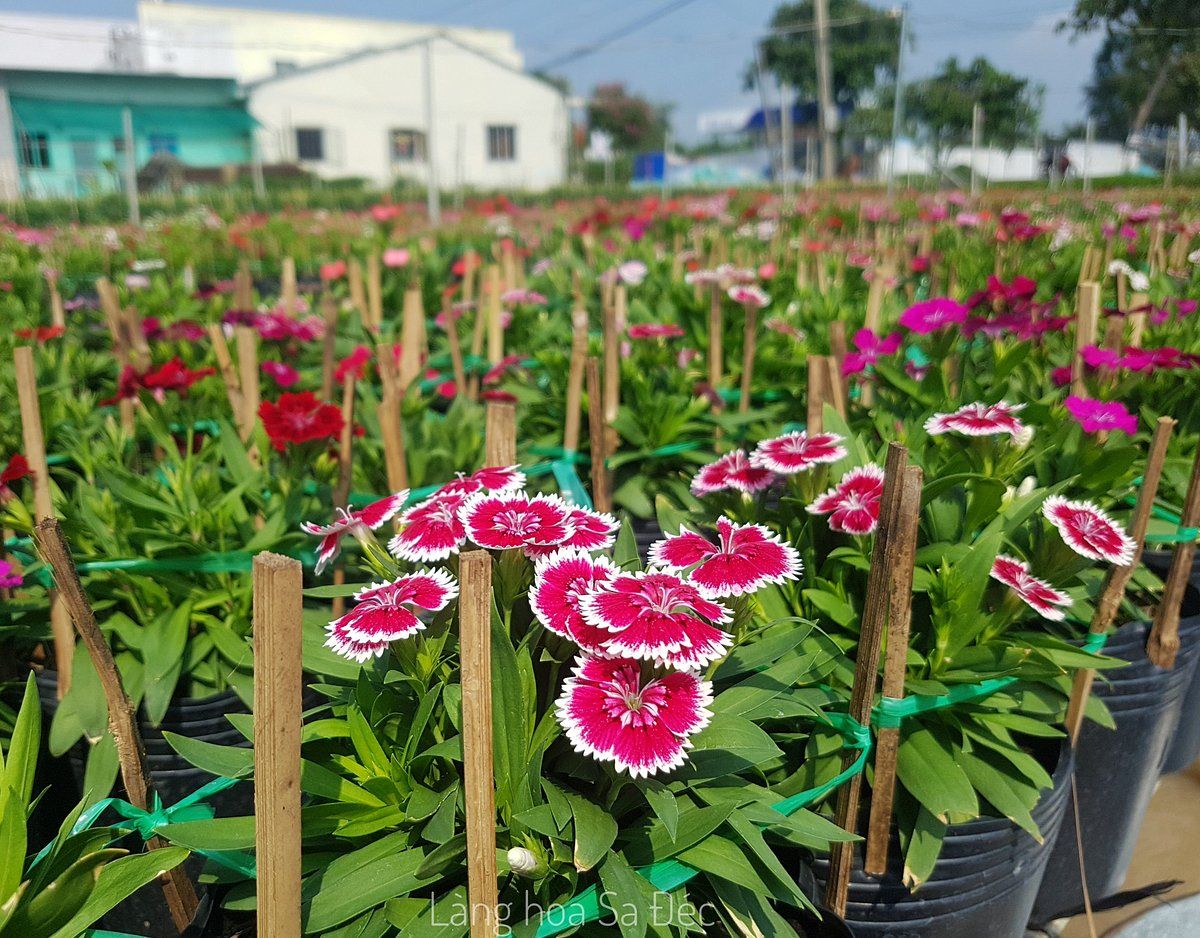 Best time to visit: December to before Tet holiday 
Entrance ticket price 40,000 vnd 
Places to see Flower 

2. Tangerine orchard 
Furthermore, another location that is unique to Tet Holiday is Tangerine, which is the tastiest season of the year. Tangerine gardens are located in Lai Vung, Dong Thap province in the Mekong Delta and can be explored in one day from Can Tho.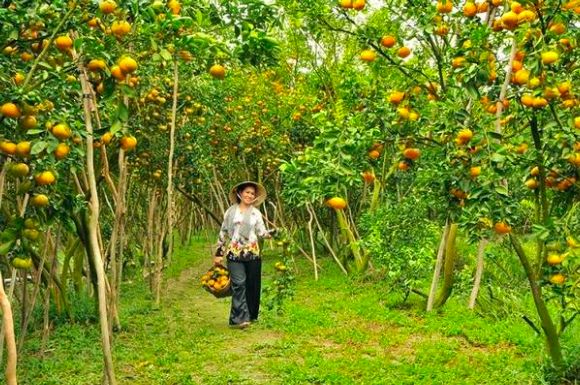 Best time to visit: December to before Tet holiday 
Ticket price: Roundly 30,000 - 50,000 VND 
Place to visit tangerine orchard   
How to go the Mekong Delta - Dong Thap province 1 day tour from Can Tho 
There are several methods to go to Dong Thap province, but the quickest is to start at Can Tho. 
It strongly suggests you spend one night in May Tho city, where you can spend the night experiencing the nightlife.
Transportations:
- Grab 
Cost: Roughly 700,000 - 950,000 dong /way  
If your group is between 2 and 4 people, choosing to take a grab is much more comfortable.

- Drive Motorcycle 
Cost: Roughly 120,000 - 150,000 dong (no fuel) 
Hiring a motorcycle is very simple at any hotel or guesthouse. Let's ask for the service if needed from your hotel's receptionist. 
Important notes: 
Before hiring a bike, thoroughly inspect the brakes and wheels. 

If there are any issues, politely ask for a different one. Please verify everything is secure before beginning your memories of the one-day excursion to the Mekong Delta in Dong Thap province.
- Local Bus
Cost: 180,000 - 220,000 dong /way 
Local bus seats may be narrower than those westerners.
Important notes:
Remember to double-check the departure time and the final bus of the day to avoid missing a bus.
Important notes to do self-guided travel in Tet in Mekong Delta 
Tet holiday is Vietnam's new year which is one of the most important day of the year. Some business are not working, you must check availity:
Transportation schedules and public buses will be less than normal days.  
Opening time of tourist areas 
Ensure make a plan trip before going. 
Do not forget to get our special offer once join our tour

Hope you have the best trip in Mekong Deta 1 day tour  
JOIN GROUP HERE to learn our tips as well as discuss them before going to these locations.