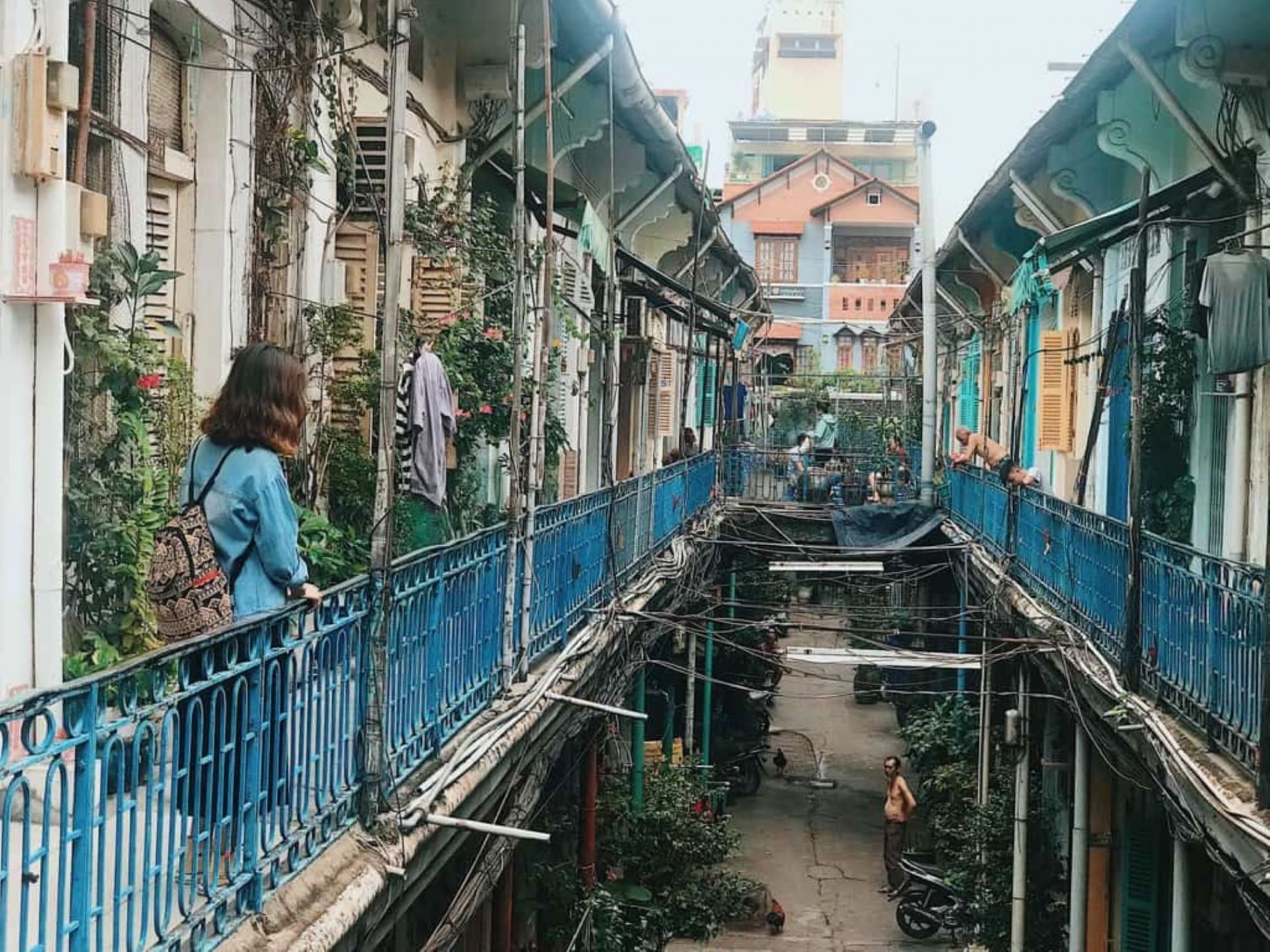 Saigon (Ho Chi Minh City), Vietnam's commercial metropolis, attracts travelers from all over the world for business and sightseeing. In Saigon, there are several sites and events that make it simple to learn about the city's culture. The Saigon (Ho Chi Minh City) Walking Tour is a fascinating way to learn about the culture through stories told by local guides, although motorbike trips are equally enjoyable if you can withstand the congested city. 
Continue reading our article to get more ideas for Saigon (Ho Chi Minh City) Waking Tour.
Sample Saigon (Ho Chi Minh City) Walking Tour 
With the assistance of the map (we suggest google map) applications on your mobile, you may create your own walking tour in Saigon (Ho Chi Minh City). However, you will need to do some basic research and it may be challenging if this is your first visit to Vietnam. 
We suggest to you a popular route to get must-go sightseeing in Saigon (Ho Chi Minh City) as sample route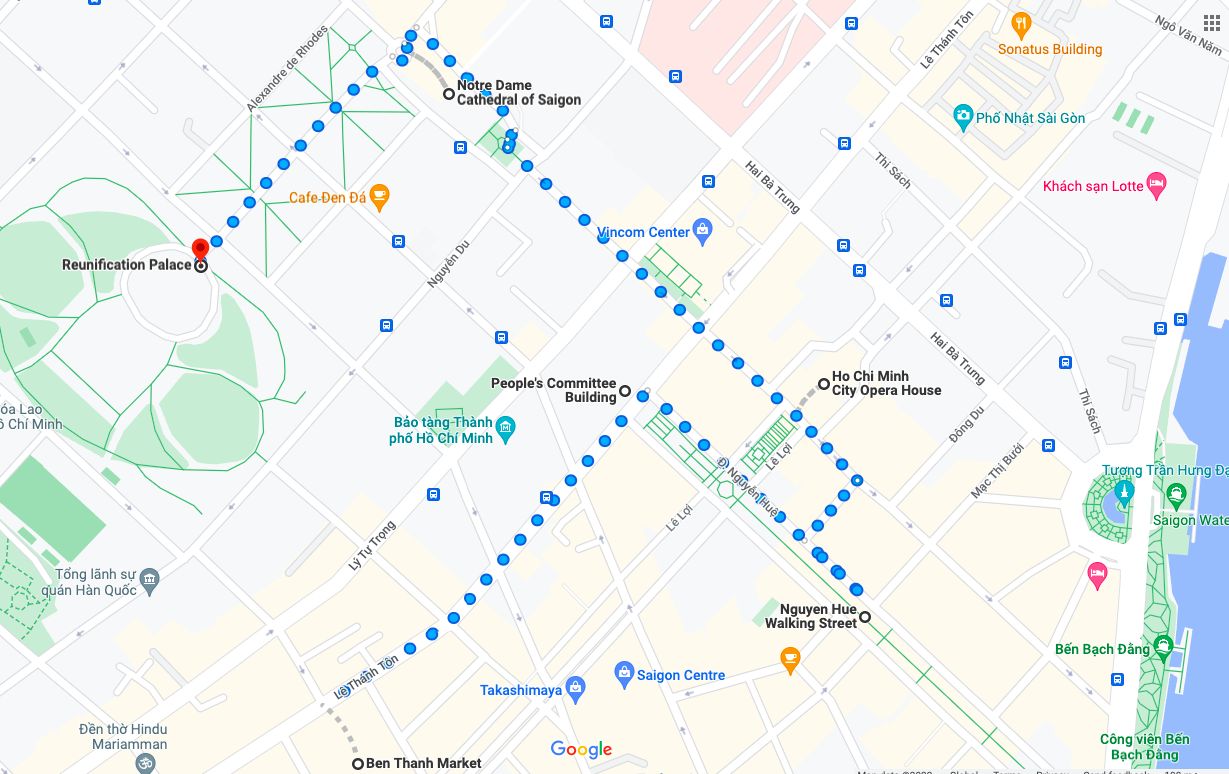 Start your journey at Ben Thanh Market → People's Committee Building (City Hall) → Nguyen Hue - Saigon Walking Tour → Saigon Opera House → Notre Dame Cathedral of Saigon → Reunification Palace.  
Tips for you: 
Due to the hot temperature in Saigon (Ho Chi Minh City) in the afternoon, you should go early around 7:00 or 8:00 a.m. for a pleasant

Saigon (Ho Chi Minh City) walking tour

. 

Bring your own water bottle on a lengthy walking journey to guarantee your body stays hydrated in hot conditions. 

Bring a pair of comfy footwear to make the trip more pleasurable.
The benefits and items to remember if you wish to embark on a walking tour in Saigon are listed below.
Walking through little alleyways allows you to experience local life that is significantly different from the main street. 

While strolling, you may get some exercise while also discovering new areas. 

Taste the local cuisine, sit in a little chair, and eat on the street. 
2. The drawbacks of a walking tour of Saigon (Ho Chi Minh City)
When it rains in the evening, carry an umbrella or poncho. 

Take care of your personal belongings (camera, wallet, phone) when walking down a busy street.
Before heading on a Saigon (Ho Chi Minh City) Walking Tour, we provide a sample route and important points to consider.
If you want to explore off the beaten route, we recommend our Saigon Walking Tour are Saigon Hidden Alleys, and Good Morning Saigon.
Please contact us if you need to further assistance and BOOK the tours HERE and do not forget our special offer 

Hope you have the best trip in Saigon (Ho Chi Minh City) and learn more our tips at JOIN GROUP HERE to discuss before going here.