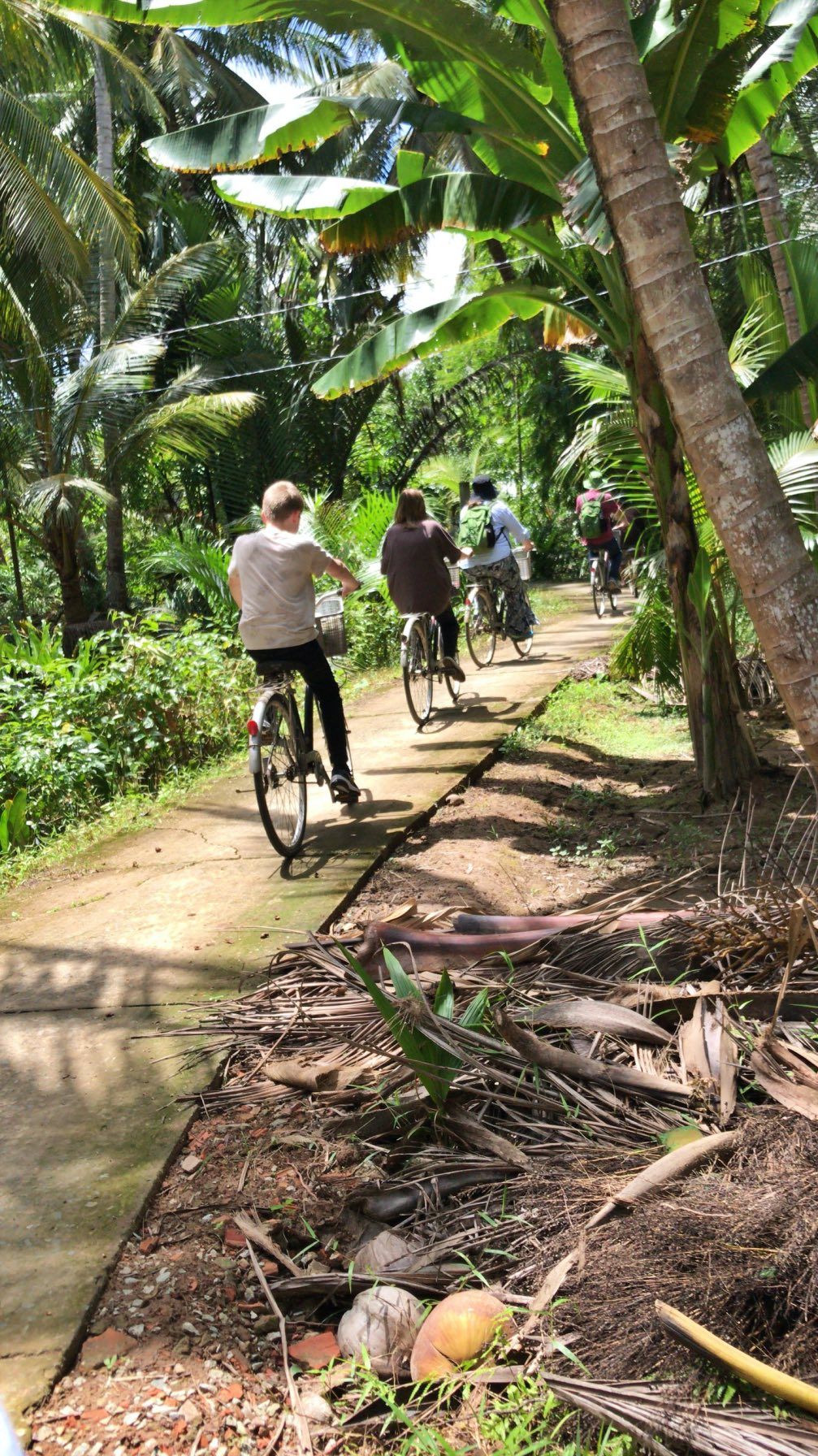 What aspect do you expect the most for meaningful day trips when coming to Vietnam, especially destinations from Ho Chi Minh City? Whether you have ever asked yourself once about this question while stuck in a variety of travel options or not? 
When it comes to the best experiences in a strange country or absolutely new culture, no better than the moments that you go through like real locals on your trips. Especially, if you are a busy tourist full of traveling plans or limited time left in Vietnam, immersing in local lifestyle day trips from Ho Chi Minh City will be your ideal option.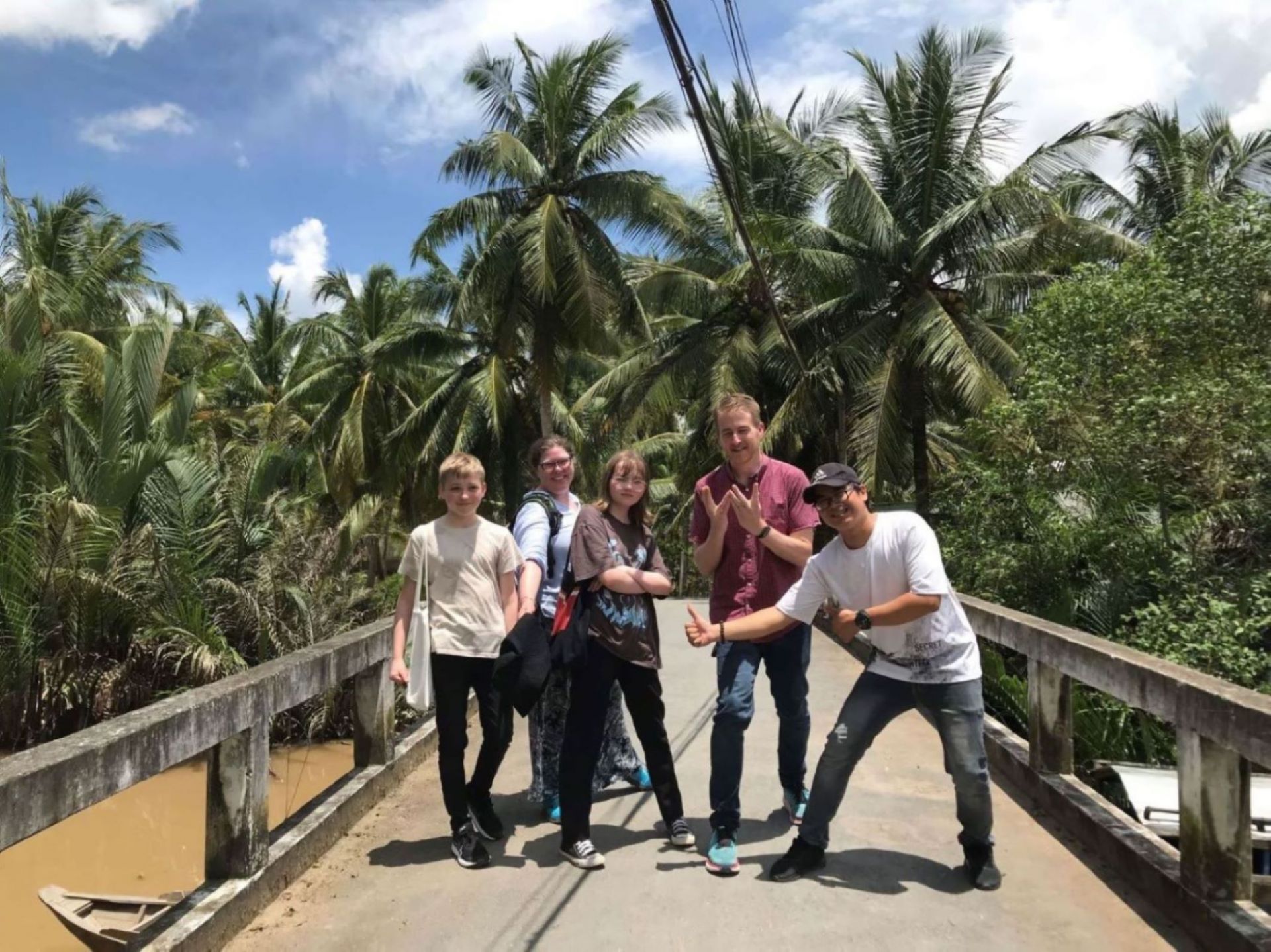 So how can you exactly transform into a Vietnamese native in just one single day?
A few minutes to follow up on our blog can help you build up an impressive journey just in one day from the largest economic center and cultural capital of Vietnam, Ho Chi Minh city like authentic locals.
Experiencing local activities Ben Tre Province
This destination will be your first stopover station from Ho Chi Minh City after a 2-hour journey to Ben Tre Province which is situated in Mekong Delta. One of the crucial heartbeats of Vietnam Southern has been ready to welcome you with authentic native lifestyle activities through the local market.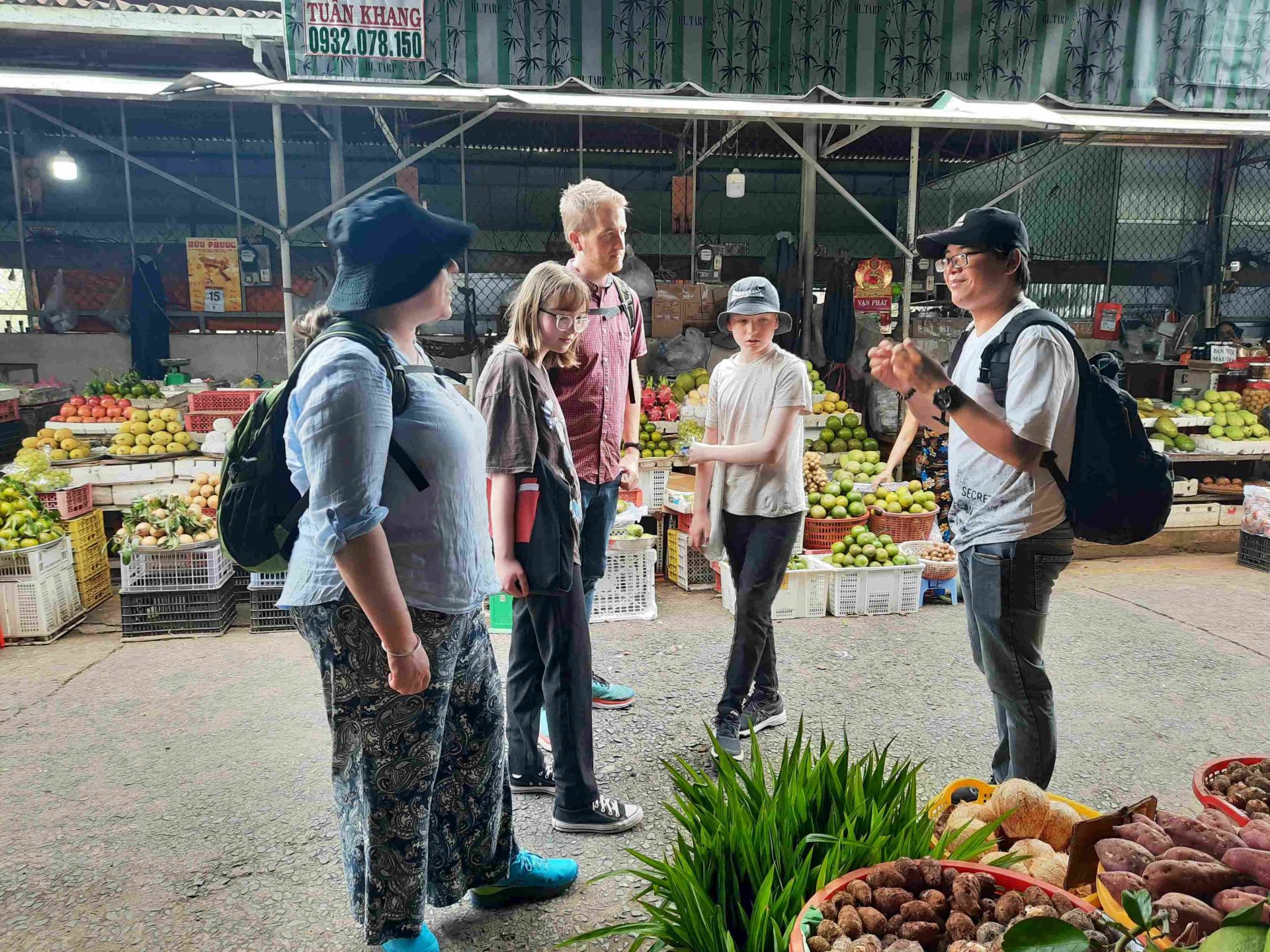 You can have an ideal opportunity to gain entire sights of realistic Vietnamese purchase activities and our lifestyle just through the time going for a stroll around the local market. Obviously, here you can also find a variety of distinguishing tropical fruits which are only seen in the Asia region and all grown from local home gardens. The fresh and sweet taste of these succulent berries will certainly dispel your fatigue after a long road trip. 
Furthermore, there is a diversity of Mekong Delta specialities, particularly coconut leaf cake which is made from white rice, coconut, banana, and mung beans. Coming here, you will expect to spend your day as a food hunter for sure. 
Embarking on a Mekong River cruise
Having eaten and drunk one's fill while exploring the local activities in the buzzy market, we guess you will intend to release in the airy atmosphere. 
Moving away from a crowded place, the first thing we observe is peaceful scenery of the Mekong Delta, the Mekong river. Your journey from Ho Chi Minh City will absolutely become a non-touristy day trip when immersed in the picturesque landscape of the local river.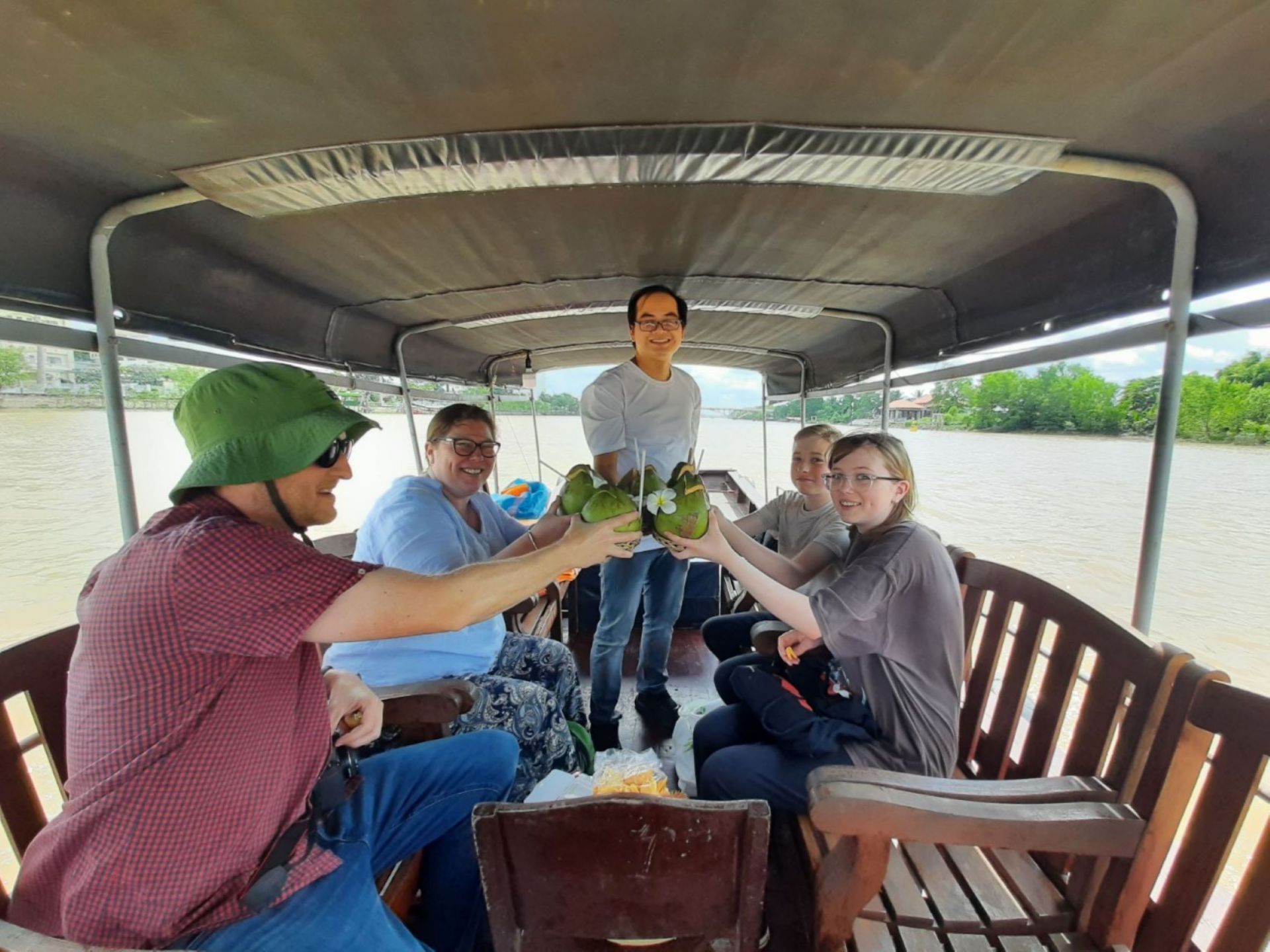 In addition, once coming to the Asia region, it will be a big regret if you miss the opportunity to discover the world's twelfth longest river and the third longest in Asia. From there, you can catch a deeper insight into the native river lifestyle crossing the river. 
It is indeed one of the top things you must do if looking for authentic experiences like locals in the Mekong Delta. 
Exploring coconut wonderland with diverse kinds of coconut products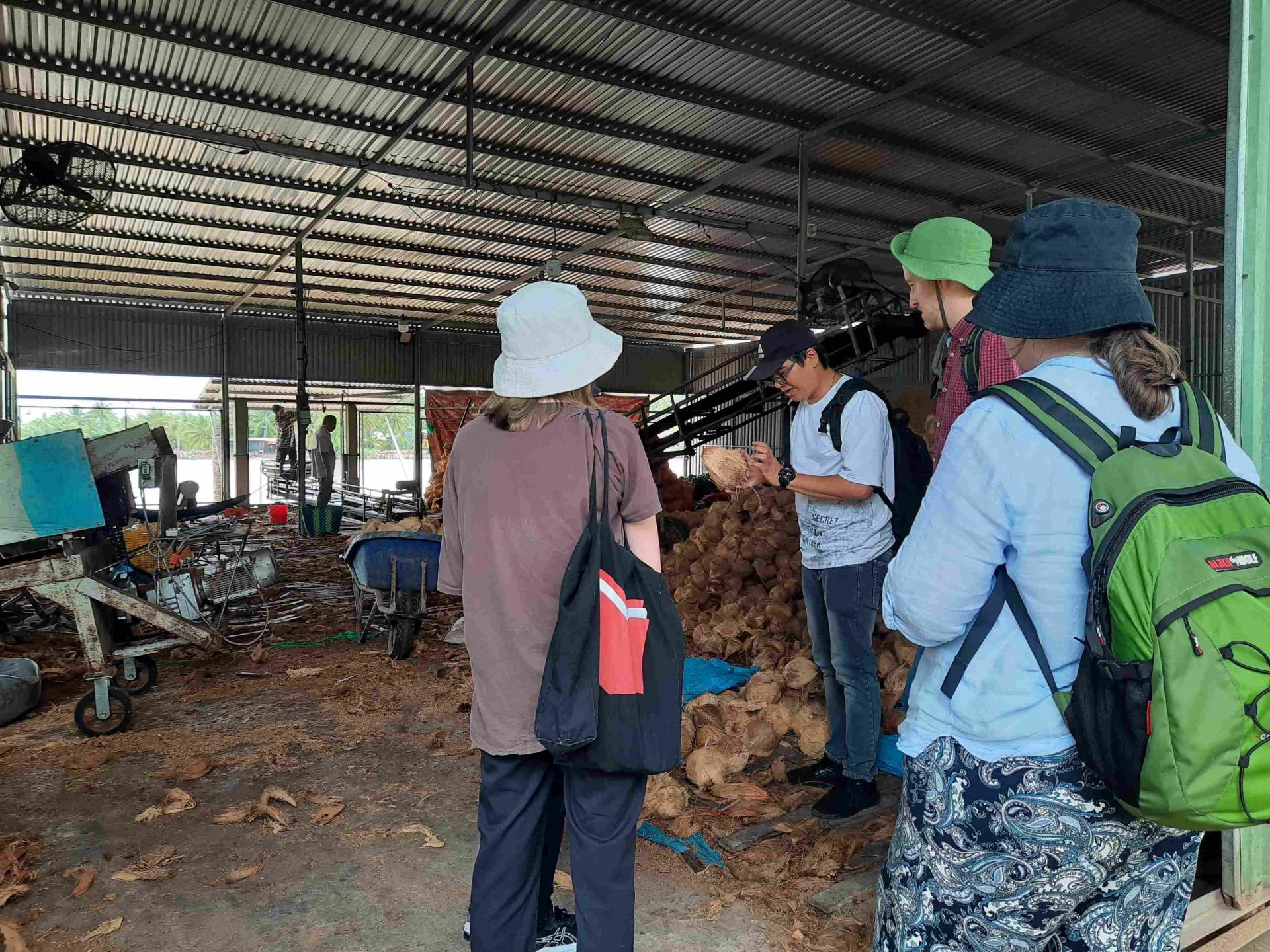 Every single time Vietnamese people remind of Ben Tre Province, coconut always appears as a singularized signature. Perhaps you will wonder why, however, the moment stepping foot on Ben Tre, the paradise of coconut, you will get your own answer for sure. 
Companying with our Mekong Delta 1 day tour, you can participate in the journey of discovering a coconut-processing factory, which is the initial source of diverse kinds of coconut products such as coconut candy, desiccated coconut, coconut oil,... That is one of the reasons why you should spend a day in the Mekong Delta. 
Moreover, you can also get closer sights into the Vietnam Southern local culture by visiting the Vietnamese coconut kingdom to perceive how they subsist their family on coconut trees.
Immersing into peaceful local canals atmosphere on a hand-rowed sampan
Too weary of being covered around the crowded city with congested traffic and snarl-up, mystery canals in Mekong Delta certainly are a utopia where you may lose yourself in the tranquil and natural atmosphere. The scenery here is indeed picturesque with lush green palm coconut trees surrounding it. Moreover, throughout the journey down these poetic canals, you will be able to use a new mode of transport that is unheard of in cities, the hand-rowed sampan.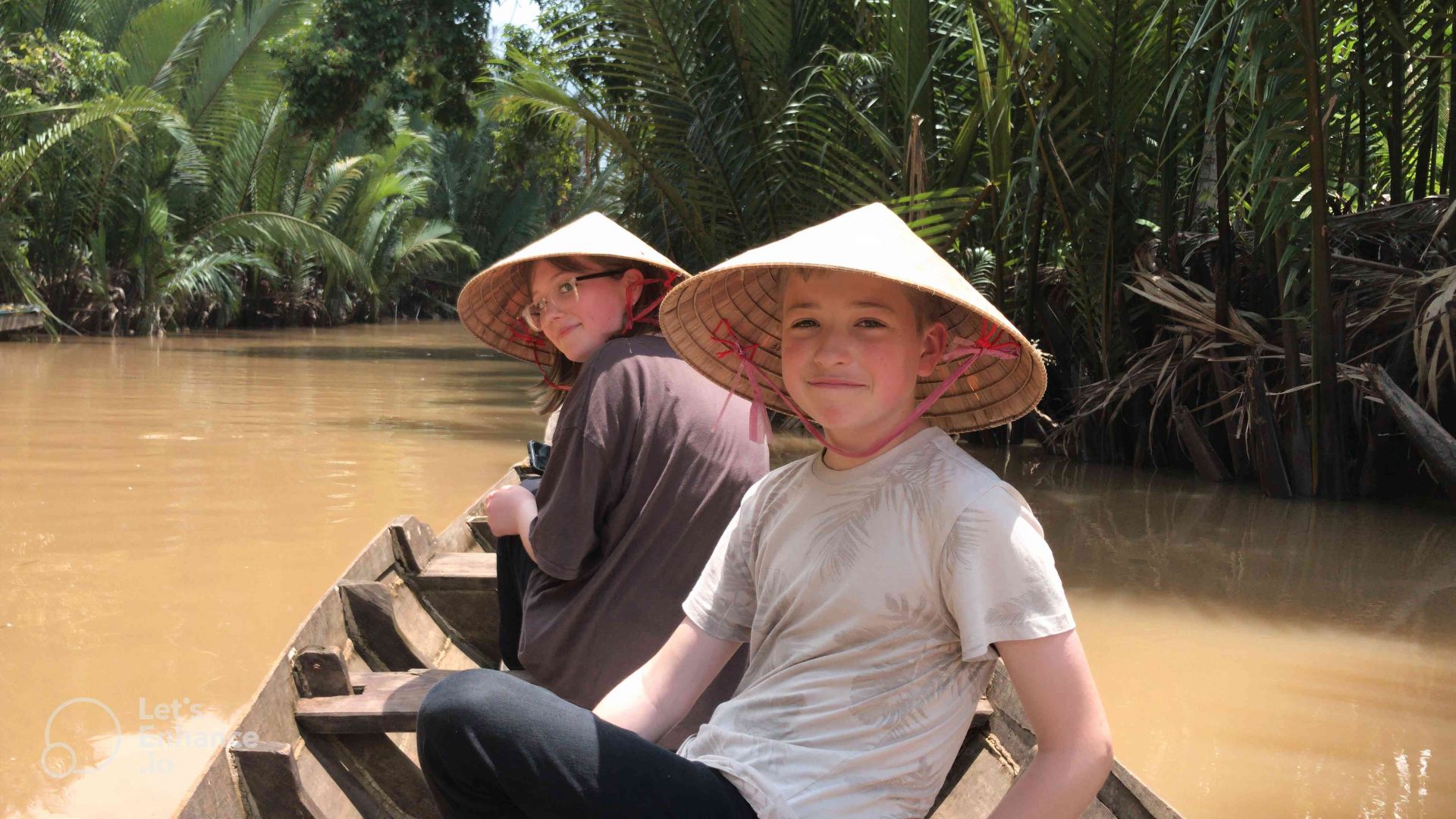 This kind of transport is also an extremely familiar image to local people which is associated with Vietnamese splendid history. So that the time cruising on these wood sampans with locals will help you gain a profound understanding of the native daily life. Sometimes there are some fishermen who row by and wave to you saying "Xin Chao" or "Hello". 
Savoring home-cooked plates of mouthwatering local cuisine

In Vietnam, lunchtime especially in households does not merely go through with simple items like sandwiches, hamburgers, salads, and fruit,... Instead, we prepare lunch consisting of a full range of cooked rice, meat or seafood dishes, soups, and desserts. The above cuisine all include the same specific flavor of Southern Vietnam that combines a salty taste of fish sauce and a sweet taste, sometimes cooked from coconut water.
So, coming to our Mekong Delta 1 day tour you will have the chance to relish a home-cooked lunch meal made by locals themselves. This meal after a long-day trip has a bold flavor of home Vietnam, enough but not too fussy, which certainly will make you eat with gusto and satisfied. 
Another important point is that you don't need to worry about being vegetarian. A vegetarian lunch with a typical southern Vietnamese flavor is available for you, just let the tour guide know.

Cycling through charming Vietnam village vibe

Last but not least, this is an outstanding activity for the authentic experience journey like locals in Ben Tre, a 40-minute cycling trip through charming village scenery. You and your company can have exciting exercise time together through the view of shade tropical trees and yellow rice fields. It's totally immersing in fresh nature and releasing mental yourself the moment you join this delightful ramble. 
Every local life activity will appear around you in the clearest and most genuine way as well as warm welcomes from natives. That time you seem like siblings away from home are warmly welcomed by nature and people here. Such things will definitely form part of your memorable tale once reminded of your day trips from Ho Chi Minh City in Vietnam.
To Learn More our useful tips in Vietnam JOIN GROUP HERE to discuss before going to here.