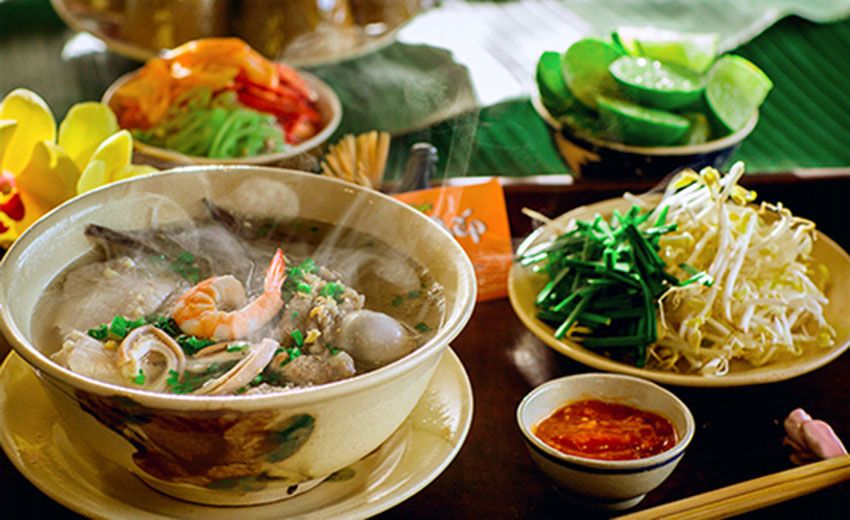 Known for their diversity, popular Vietnamese dishes are served with a wide variety of healthy vegetables. Not only does it help people enjoy the delicious taste, but it is also not afraid of fat when eating a lot and is good for health. What are you waiting for, let's see what's so special. 
1. Banh Tam Bi (Noodles doused with coconut sauce)
Banh Tam Bi is a light Mekong Delta breakfast dish comprised of pork skin, rice noodles, and coconut milk. A little bit of fish is sometimes added to the recipe to enhance the taste.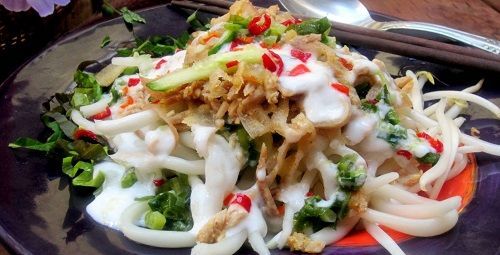 2. Hu Tiu My Tho (My Tho noodle soup) 
Hu Tiu My Tho is a kind of noodle dish from Cambodian origins. Imported from the Kingdom, the dish got revisited by the South Vietnamese to match their taste for sweeter recipes. 
What makes this dish so special is how big and chewy the noodles are, which are traditionally covered by a pork bone broth topped with dried squids
.Rich in flavor, the broth is pure deliciousness: it will make you crave for more once you try it for yourself on your
Mekong Delta tour

!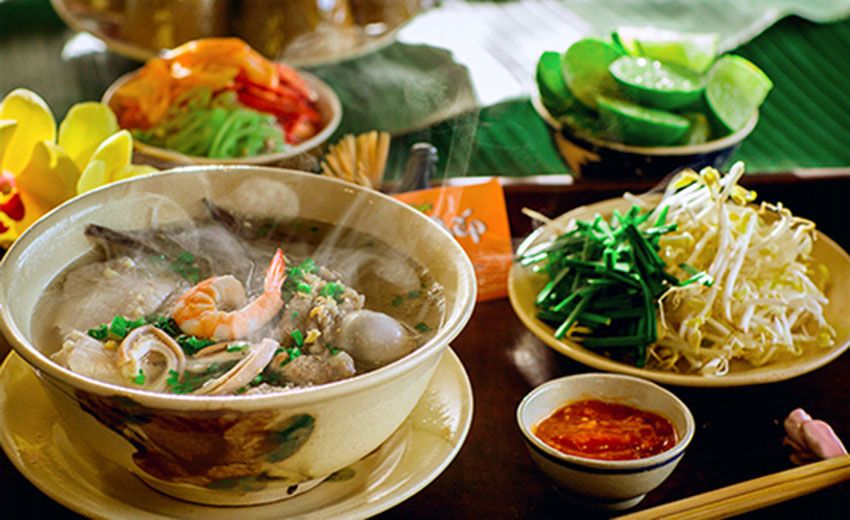 3. Ca Loc Nuong Trui (Grilled Mekong Delta Fish)
Ca Loc nuong trui is a typical Mekong Delta family dish. 
It is served with cucumber, hebs, and young bananas, which comes wrapped in a rice paper sheet that then goes dipped in a side bowl of fish sauce.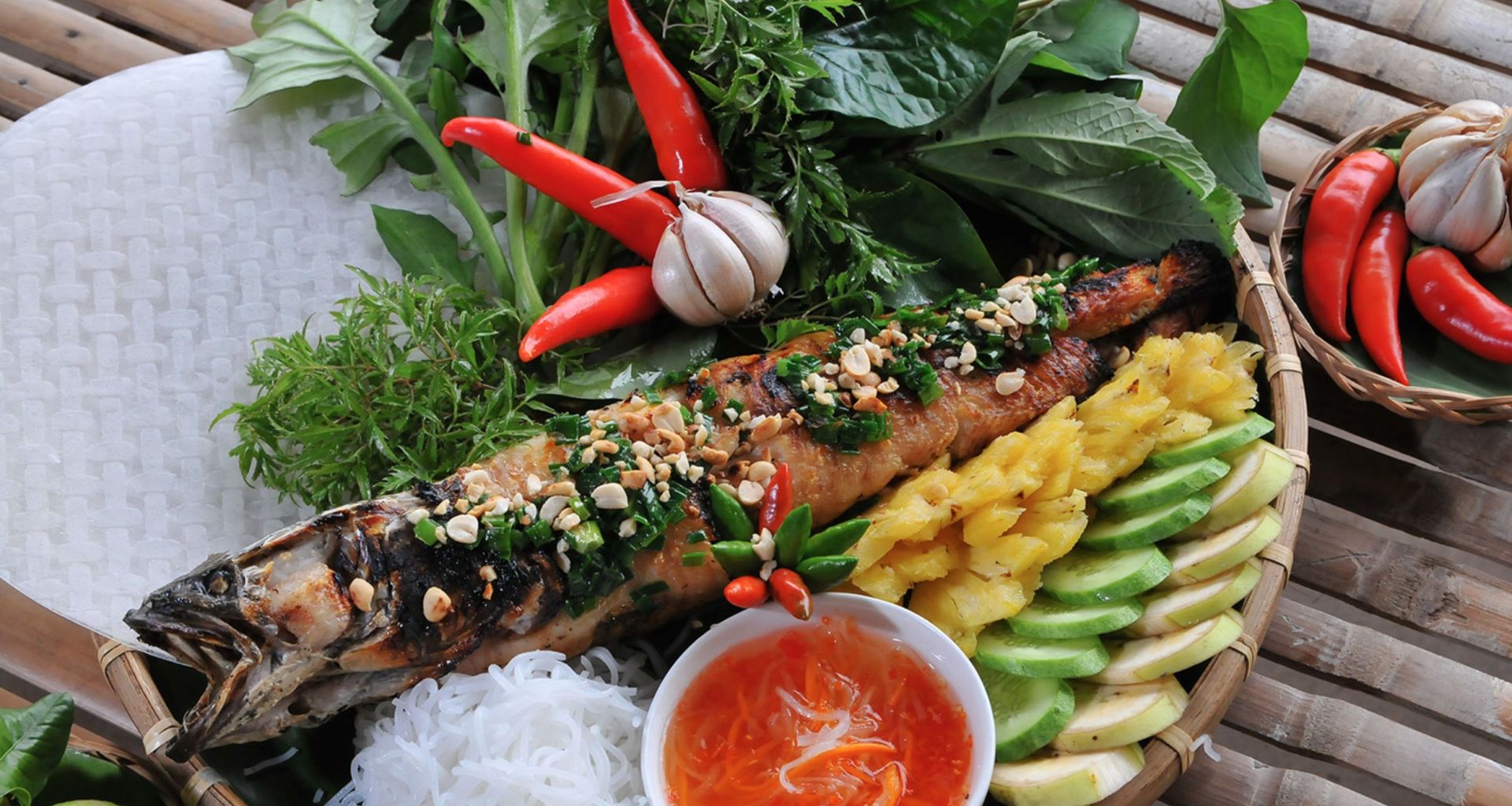 4. Duong Dua (Coconut worms) 
Duong Dua is on the weirded side of Mekong Delta Food. Eaten live and raw, and known to add texture and fattiness to the mix, the wriggling fish sauce-soaked worms are a burst of flavors, as unappealing as it may first sound.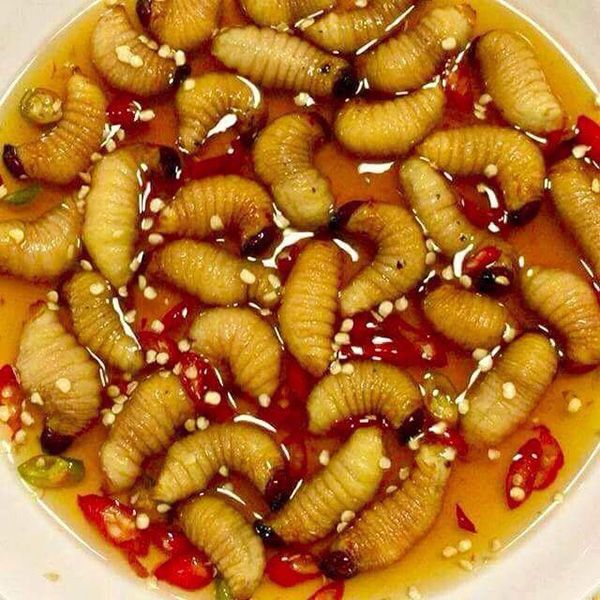 5. Banh Xeo (Crispy rice flour pancakes) 
These yellowish pancakes are made from a rice flour, coconut water, and turmeric mix.
Making them perfectly round and flat is no child's play: it requires practice! Why not embark on a Mekong Delta tour to become a Banh Xeo expert?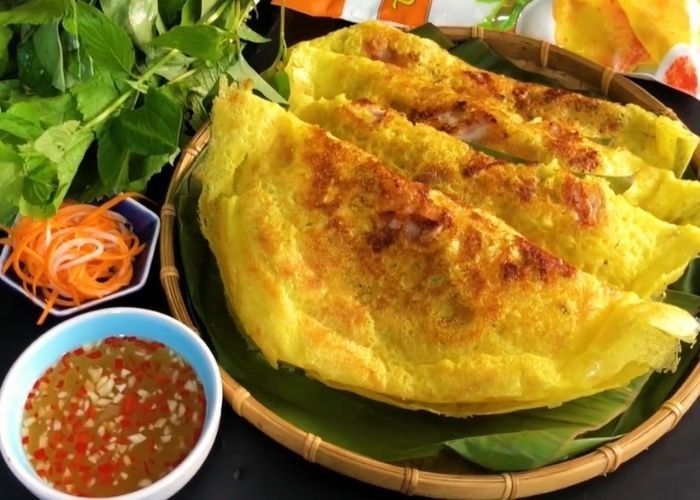 Mekong Delta foods are an unlimited source of discoveries and discussions. Let Innoviet take you on Mekong Delta tour 2 days, then! If you are up for less touristy destinations and excited about giving delicious local dishes a try, then we are the right pick!