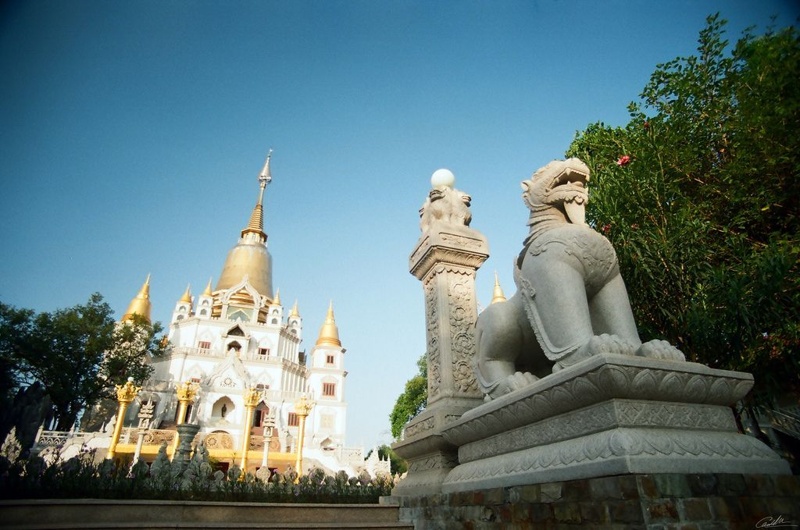 In Vietnam, the image of pagodas and temples is stick with Vietnamese people's spiritual life. You can see or pass by many of them during your trip in Vietnam. If you are going to see some pagodas or temples in Saigon, this blog is for you. The criteria of these places are location, construction and how famous it is. So let's start!
1. Thien Hau Temple
The top famous of this Saigon temples list is Thien Hau Temple. Thien Hau temple was built in XVIII century by Guangzhou immigrant from China. It is located in District 5 - the Chinatown of Saigon. In this temple, Chinese people and Vietnamese people worship Thien Hau Lady or Lady of the Sea. Based on Chinese history and belief, Thien Hau Lady protected them while they traveled and immigrated to other countries because of war, poverty, etc.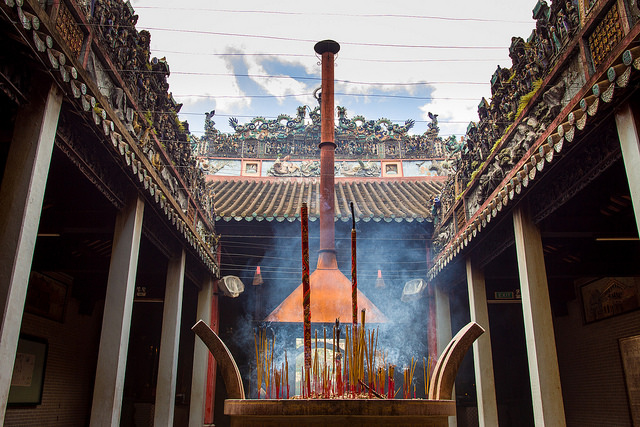 Thien Hau Temple has been innovated 6 times until now. The small details and decoration has still remained. This temple is not only a place for serving spiritual life of local people but also for Chinese community office and activities.
Address: 710 Nguyen Trai Str, Ward 11, District 5

Open time: 7:00 AM - 5:00 PM
2. Phuoc Hai Temple
Next on this list is Phuoc Hai Temple, or mostly called as The Jade Emperor Pagoda. This is another Chinese temple on this list. But not alike to Thien Hau Temple above, Phuoc Hai Temple was built in District 1 - the downtown of Saigon. In this temple, you will see many statues of saints in Chinese culture like the Guardian of Heaven, Lady of Children and Jade Emperor. This temple is also a combination of Taoism and Buddhism as you will see a statue of Medical Buddhist at the middle hall of this temple.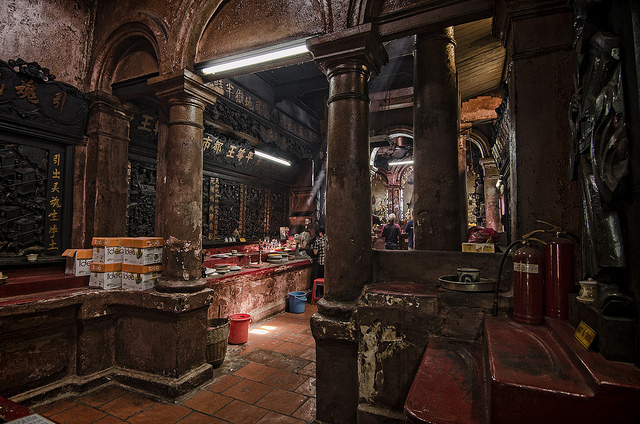 In 2017, this temple was honored to welcome President Obama of USA during his visit to Vietnam. Thus make this temple more popular.
Address: 73 Mai Thi Luu Str, Dakao Ward, District 1

Open time: 7:00 AM - 6:00 PM
3. Vinh Nghiem Pagoda
Vinh Nghiem Pagoda is the first Vietnamese pagoda in this list. Located in an area with over 6.000 meters of the square. Vinh Nghiem Pagoda was built in 1946 with over 98 million VNĐ. All of the money was given by Buddhist followers. The one who designed this pagoda is the architecture called Nguyen Ba Lang. This pagoda is the symbol of Northern architecture with modern techniques and building material. Vinh Nghiem Pagoda is one of the typical buildings of Vietnamese Buddhist architecture in the 20th century.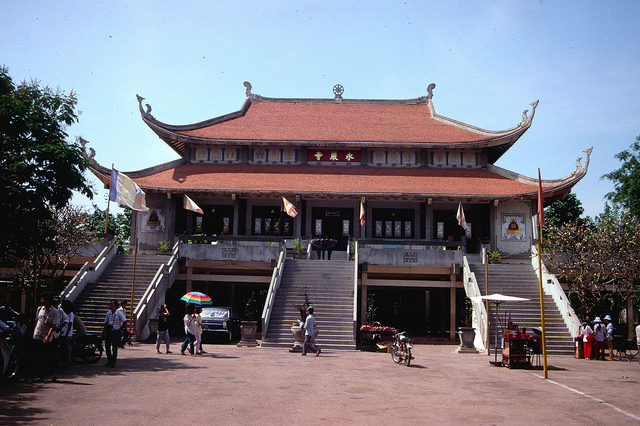 Address: 339 Nam Ky Khoi Nghia Street, District 3

Open time: 7:00 AM to 5:00 PM
4. Cao Dai Temple in Tay Ninh province
Actually, this Cao Dai temple is not in Saigon. It is located in Tay Ninh province, the distance is around 100 kilometers to the northwest of Saigon. I still recommend this destination because Caodai is a religion created by Nguyen Cong Tac - a local Vietnamese in 1930. This religion is a combination of different religions like Confucianism, Taoism, and Buddhism. The temple in Tây Ninh province is the main temple and headquarter of this religion. Caodai is also brought to Europe and America thanks to Vietnamese immigrants.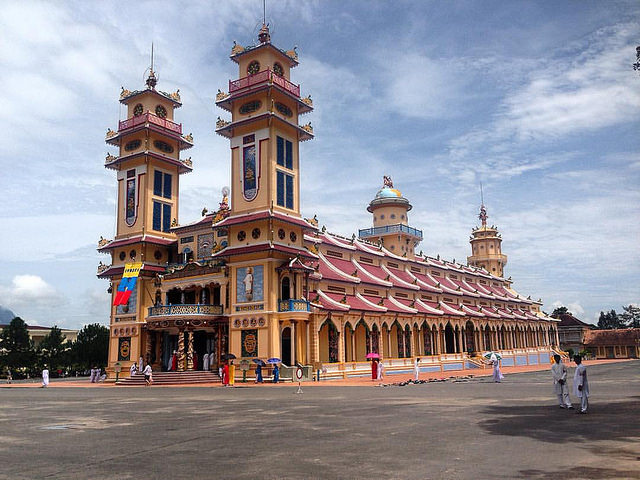 To get to this temple, it is better to book a tour combine with Cu Chi Tunnels for saving time and more convenience. You will be able to observe a mass at 12:00 PM if you mix with Cu Chi Tunnels Tour.
Address: Cao Thuong Pham Street, Hoa Thanh town, Tay Ninh province.  
5. Buu Long Pagoda
In Vietnam, there are two kinds of Buddhism: Mahayana Buddhism and Theravada Buddhism. Mahayana Buddhism is a sect that was popularized from the north of Vietnam by Chinese. It now becomes common in Vietnam culture. The rest is Theravada Buddhism, which is the original of Buddhism. Theravada Buddhism started in north India and disseminated to Myanmar, Laos, Thailand, Cambodia and Southern Vietnam. Buu Long pagoda is the biggest Theravada Buddhism pagoda in Saigon with over 11 hectares square. It is located in District 9, around 20 kilometers from the downtown. The construction of this pagoda is the mix of Thailand style and India style. This pagoda has been renovated many times so it looks like new. Buu Long Pagoda will be a good place for your Instagram spot.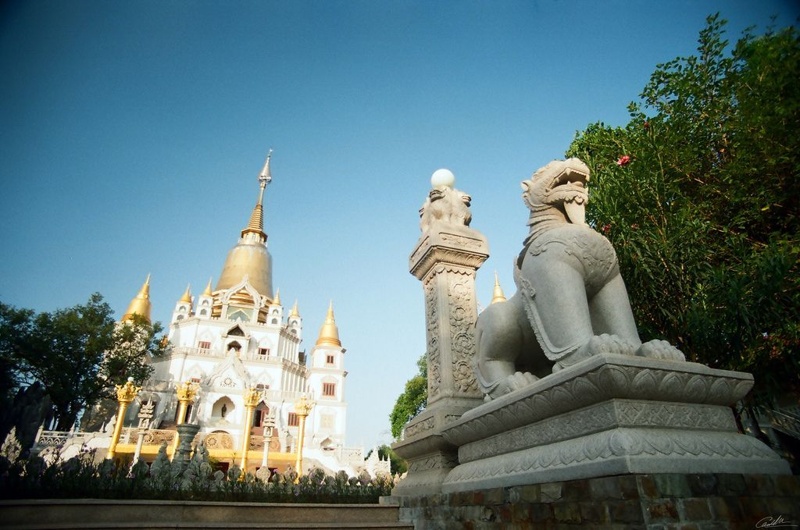 Address: 81 Nguyen Xien Street, Long Binh Ward, District 5

Open time: 8:00 AM to 5:00 PM
6. Minh Dang Quang Institute
The last destination of this list is another Mahayana Buddhism Pagoda - Phap Dien Minh Dang Quang Pagoda. The total square area of this institute is 37.490 meters square. The main building of Minh Dang Quang Institute is a 3-stages building with 70 meters in length and 40 meters in width. In the main hall is the statue of Shakyamuni. The other 2 towers have different function and connected with the main building by a two-stages corridor to create space for followers to meditate. Besides that, there is a nearby vegetarian restaurant named Thien Duyen Restaurant, that you shouldn't miss.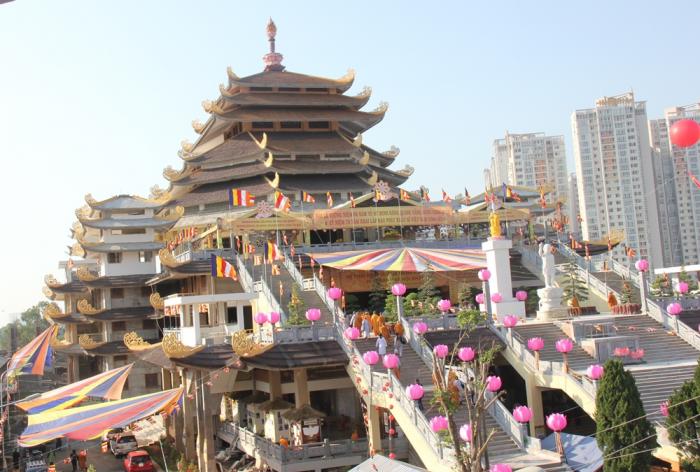 This pagoda's location is in district 2. It takes you around 20 minutes to get here by taxi (Vinasun/Mai Linh).
Address: 505 Mai Chi Tho Street, An Phu Ward, District 2

Open time: 8:00 AM - 8:00 PM
If you are looking for more information about Ho Chi Minh City sightseeing tours or where to eat, or the hidden gems in Ho Chi Minh City check our blogs here.
In the end, there are still cozy, pocket-friendly places to crash in Ho Chi Minh City. But if you're up for a different kind of adventure, let me tempt you with the peaceful charm of Vietnam in the Mekong Delta. It's not just about affordable places to bunk; it's about immersing yourself in the heartwarming embrace of the Vietnamese folks who call this place home. Come, let them show you their world, and you'll leave with memories that'll make you smile for years to come.
There are plenty of exciting places for you to discover:
Be sure not to miss out on our special offer when you join us for this experience.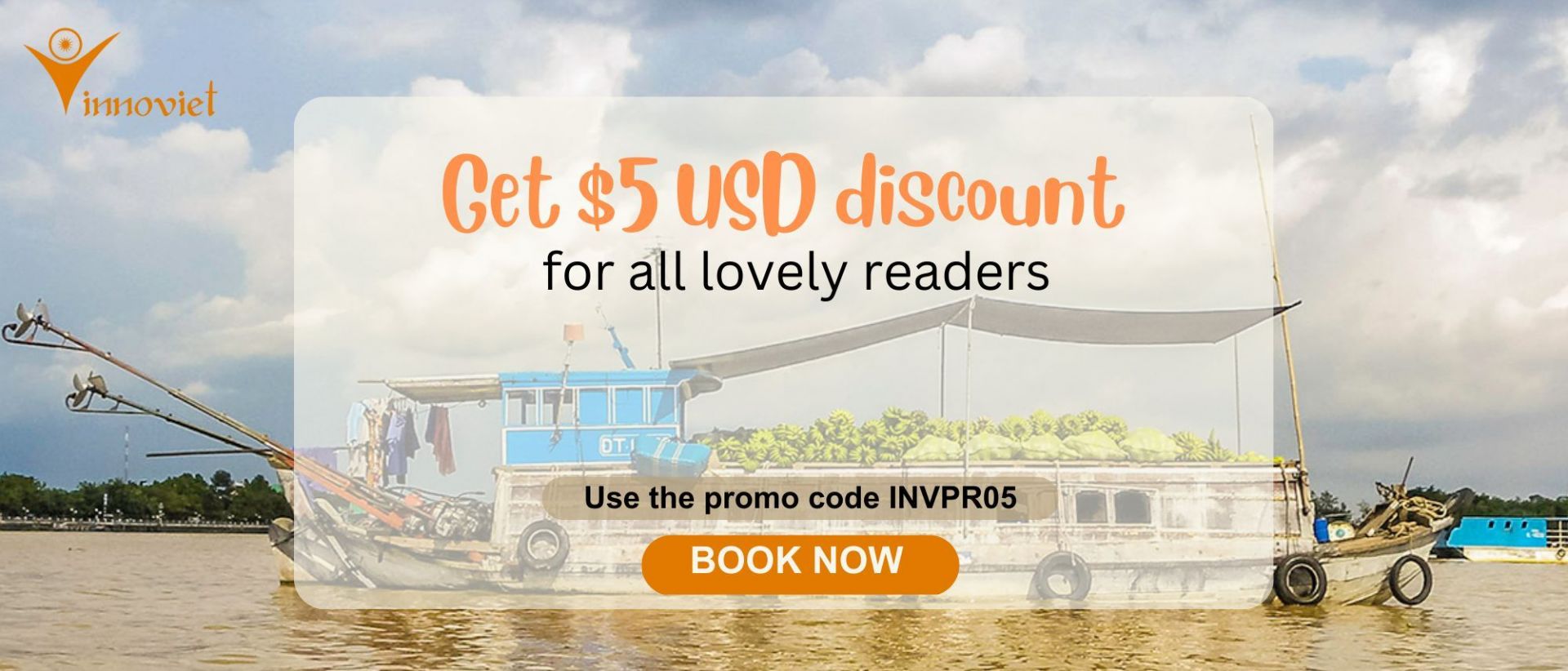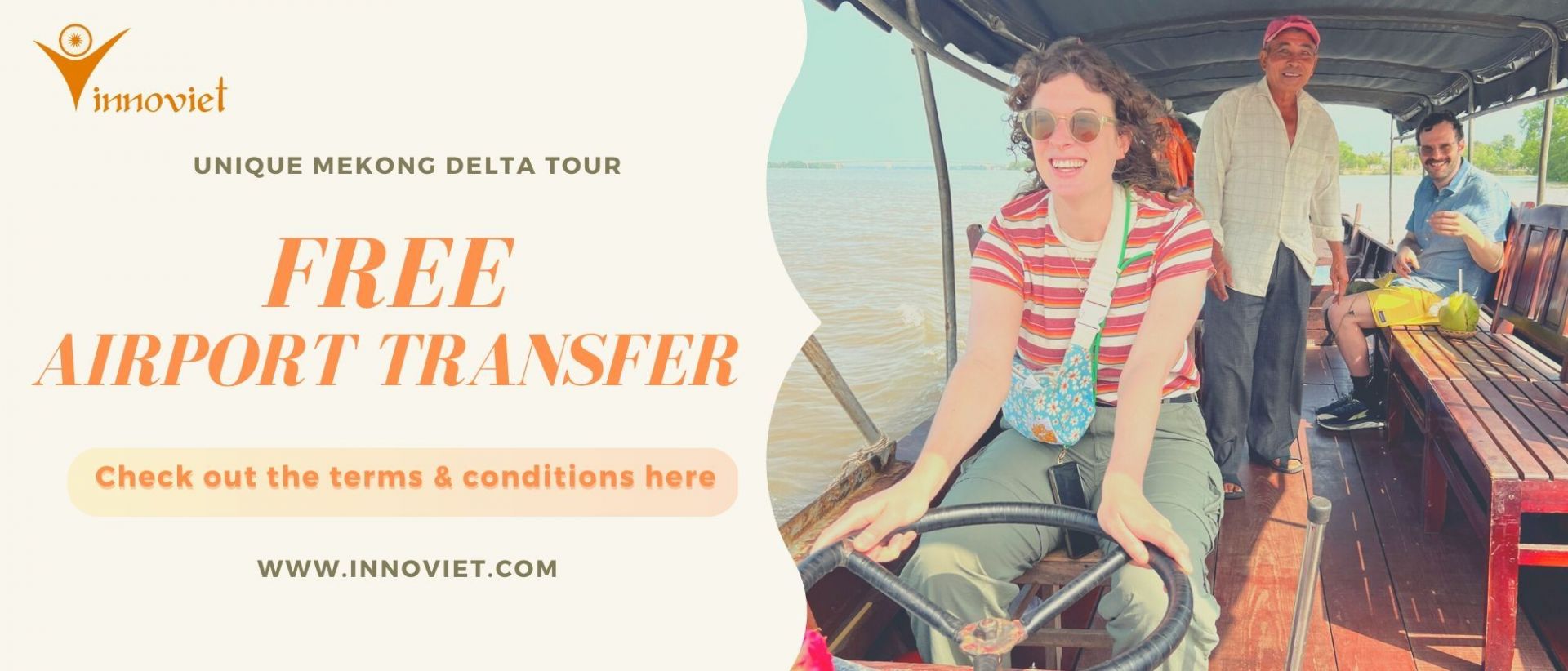 We hope that your experience will be nothing short of amazing
JOIN OUR FACEBOOK GROUP HERE to learn our tips as well as discuss them before going to these locations.