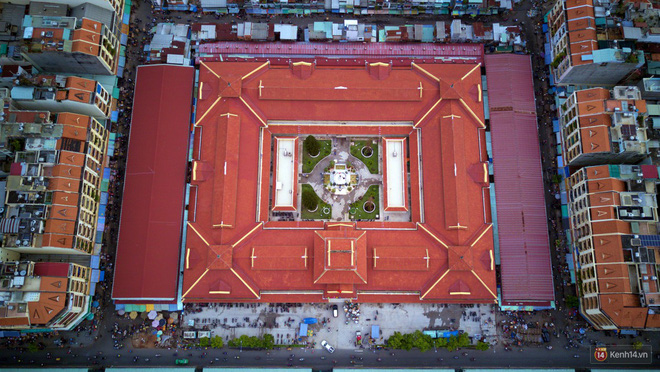 What can tell you more about the country's lifestyle than their local markets! By wandering around these vibrant markets, you will be exposed to their diet, shopping habits and have a chance to see some exotic products that you have never seen before with your own eyes. So why don't you stop by a market to start your trip right now?
Tôn Thất Đạm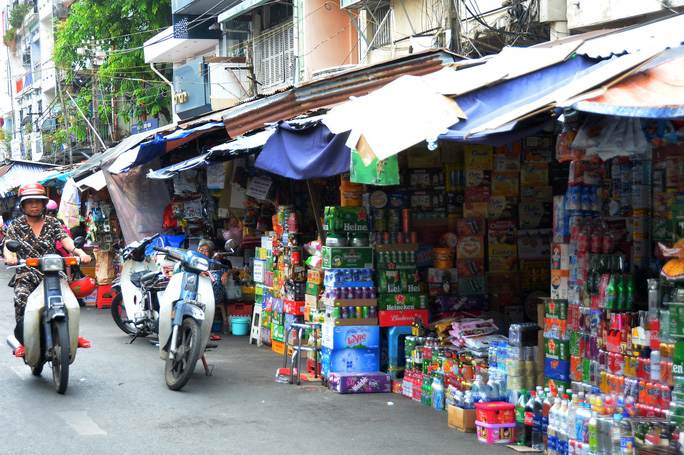 Coming in the first position, Tôn Thất Đạm is the closest market that you can find within District 1, the downtown area. It does not mean that the market becomes commercialized but still attracts local people coming to buy food every day. The market is only 200 meters in length but consists of all products that you need for a daily basis. It will show you a brief overview of the Vietnamese local market should look like. People know it as Old market as it used to be a central market of the city where all Vietnamese, Chinese, and India traders gathered to sell their products even the expensive and foreign stuff. Some people also call it the Market for the rich. However, the market started losing its role due to the development of land transport in the early 20s. Nowadays, the market still remains its hay day in the memory of old Saigonese and appears in the young mind via their parent's stories.
Tân Định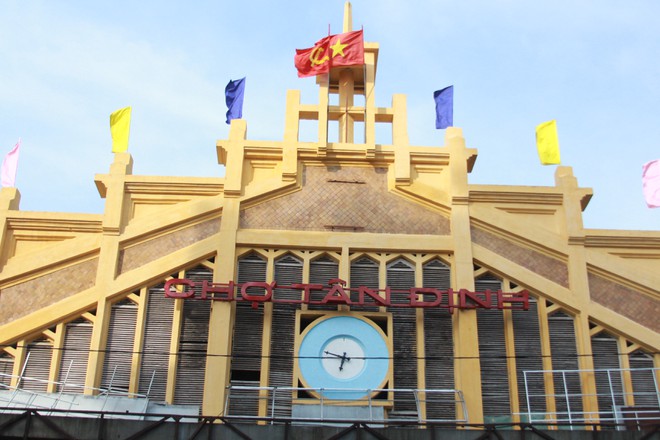 Tân Định is renowned for its diverse products ranging from price to quality that can suit any pocket. It also famous for garment and textiles so if you think of making a suit or Ao Dai, Vietnamese traditional clothes for yourself, Tân Định should be listed in your must-visit place. Dotted along the right side of the market, the food stalls attract pedestrians by its delicious smell, which is the reason why people love going to Tân Định. It has some famous food stalls that have run the business for years and still win the heart of customers. 
Bình Tây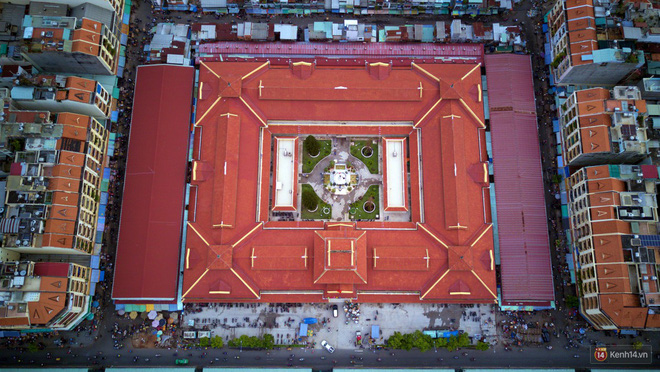 If you ask local people where they can buy things with the best price in big quantities, they will not hesitate to name Bình Tây Market. It is a famous market in Chinatown where all traders from Mekong Delta to the outskirts of Hồ Chí Minh City come and do trading activities. The energic vibes, unstoppable transport, and busy people are the first things you will see when you come here. It looks chaotic but runs in order at the same time. Everyone knows what he/she is doing. Just looking at them, you will understand why Vietnamese is hard-working and skinny (we work a lot!).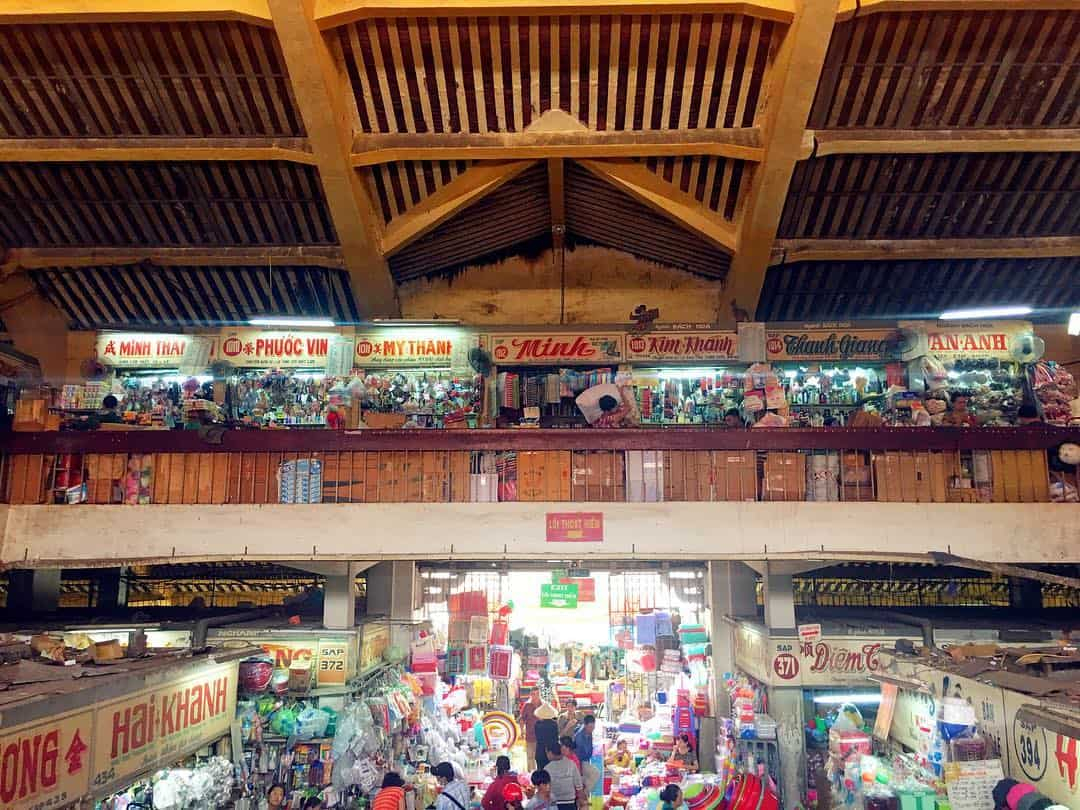 You can start strolling around the stalls outside the market first then move to discover inside the two-story building. Located in the middle of the market, there is a statute of the person who founded the market. While chilling down in the bench next to the statue, you can learn about him, the one who was one of the richest men in Saigon in the 1900s.
Bàn Cờ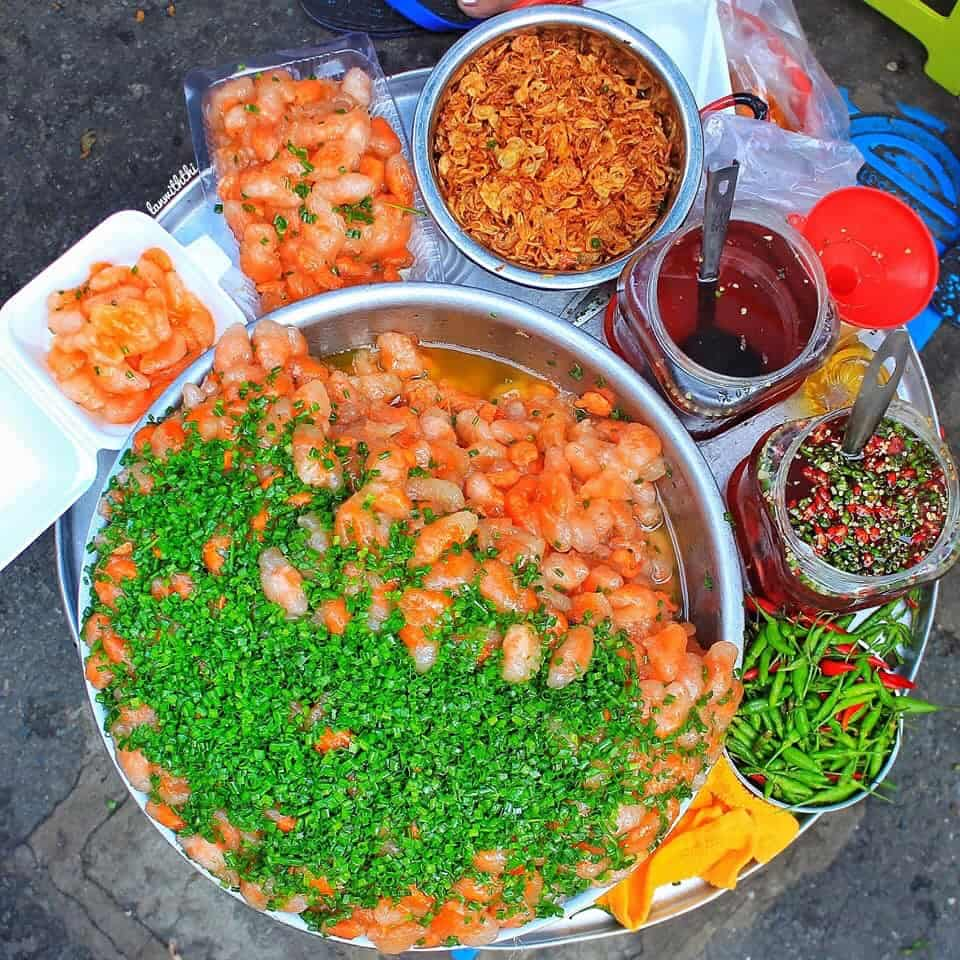 Bàn Cờ Market has been known as a street food paradise where you can relish different types of Vietnamese cuisine at a reasonable price. Tiny plastic stools are set up around food stalls to give customers extra space to enjoy food. Just by eating and sitting next to traffic going around, you can feel vivid city life in the air. Besides food, people love Bàn Cờ because it has a great number of stores selling hand-me-down products. They vary from clothes, shoes to beauty cosmetics which can satisfy anyone who seeks unique styles and good quality products.
The structure of the market is distinctive, which consists of different alleys and small roads. It will cost you a small amount of time to navigate the directions, which can be an adventure because there will be something to amaze and surprise you (a delicious noodles store for example!).
Bà Chiểu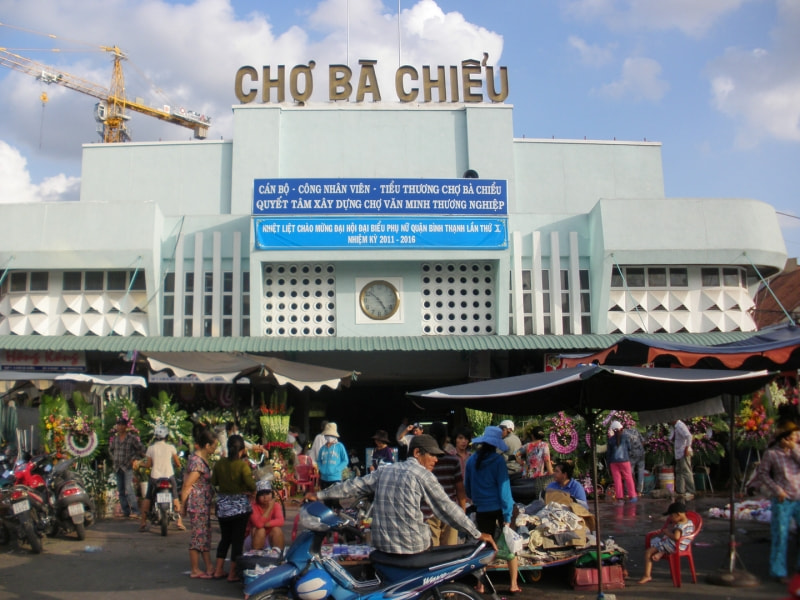 The best time to visit Bà Chiểu is early morning when all the ladies in Vietnamese pajamas are ready to buy food for their family. The communication between seller and buyer, the colorful color from vegetables and fresh smell from local herbs is the perfect example of market life. The market covers one side of two big streets. Thanks to the location, it has turned Bà Chiểu into the central market in the East of Saigon.
Next to the market, Lê Văn Duyệt's Tomb sits solemnly under the shade of old trees. You can take a short walk into one of the sacred places in the city where you can learn about Vietnamese spiritual life.
To Learn More our useful tips in Vietnam JOIN GROUP HERE to discuss before going to here.