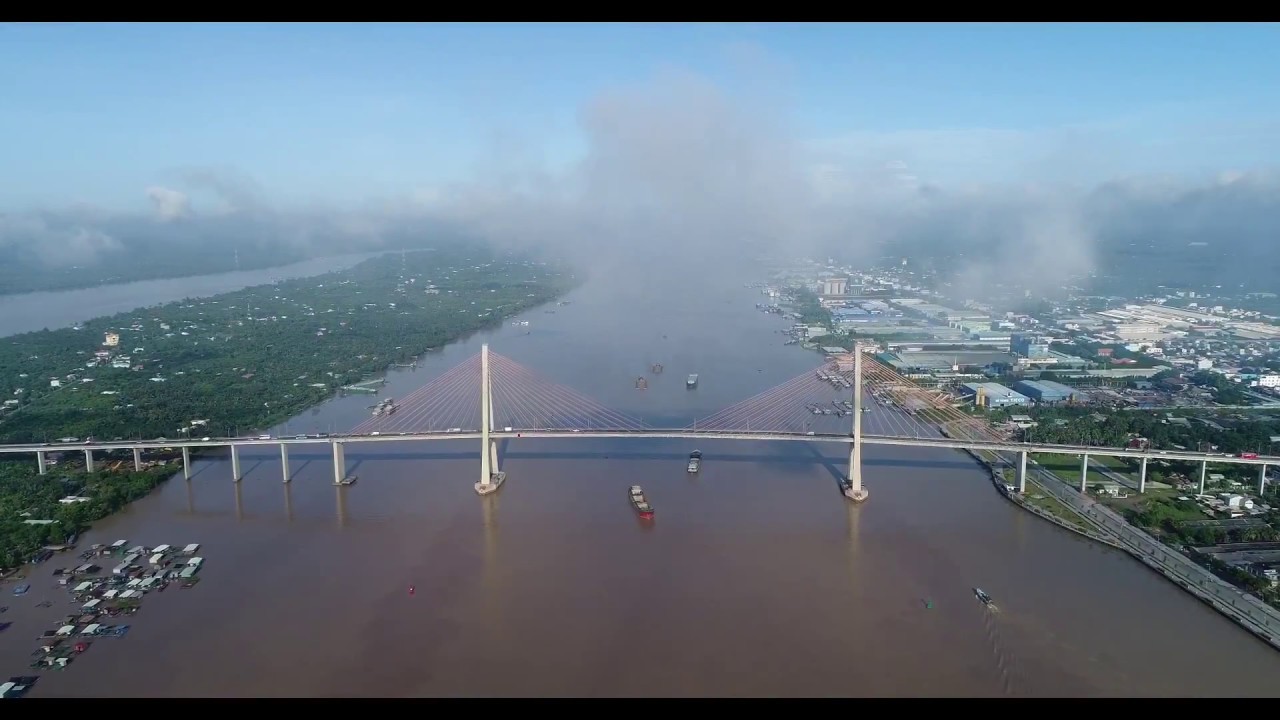 «Mother of all waters.»
  Familiar to many, this more than 4'000 kilometre-long river flows through no less than 5 countries before throwing itself into the South China Sea. Known as the Mekong, it is the Tai who might have given it the most poetic of all names: «Mae Nam», Mother of all waters:
 «Just as the old silt Nile valley, from which bloomed a marvellous civilisation, here the Mekong, spreading its waters every year, had deposited riches that prepared the sumptuous Khmer Kingdom.»
its soil provides unfathomable amounts of rice to the country.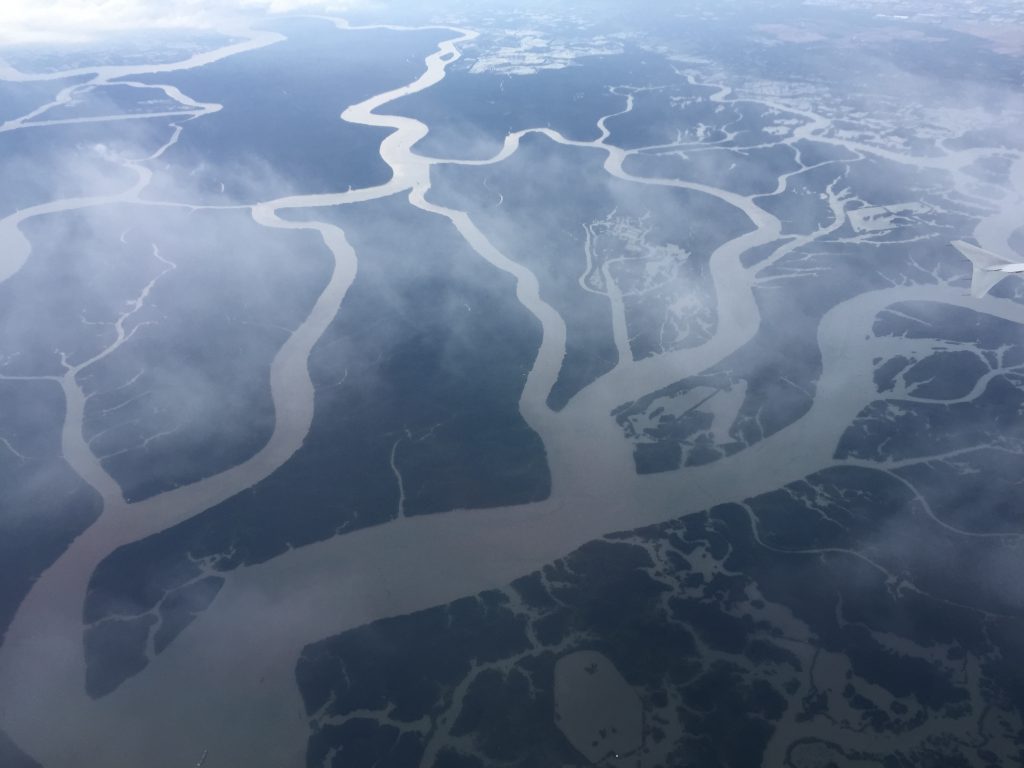 Above are the words of French traveller and writer Pierre Loti (1850-1923) on his first visit to the ruins of Angkor in 1901. The secrets of its meanders are inseparable from the history of the Mekong. Several empires have risen from it: from the Chams to the Khmers, who all thrived on its prosperous banks. A providing mother no less, whose fertile hand opens up in different tributaries in South-West Vietnam.
Today, this region is referred to by the Vietnamese as «Sông Cửu Long»: the Delta of the Nine Dragons. More accurately even, one should call the Delta the granary of Vietnam, for its soil provides unfathomable amounts of rice to the country.
Full-scale impressionist scenery
Most of the Delta is flat. The waters of the Mekong course through this region of broad field patches. Countless irrigation canals border said fields like frames. To add to the picture, colourful and abundant fruit trees make these sunlit parts for a real impressionist painting: yellows, reds, greens, oranges and purples! An explosion of tropical tones.
Snaking through the landscape, the Mekong carries its share of sluggish tankers, gliding fishing boats and old ferries.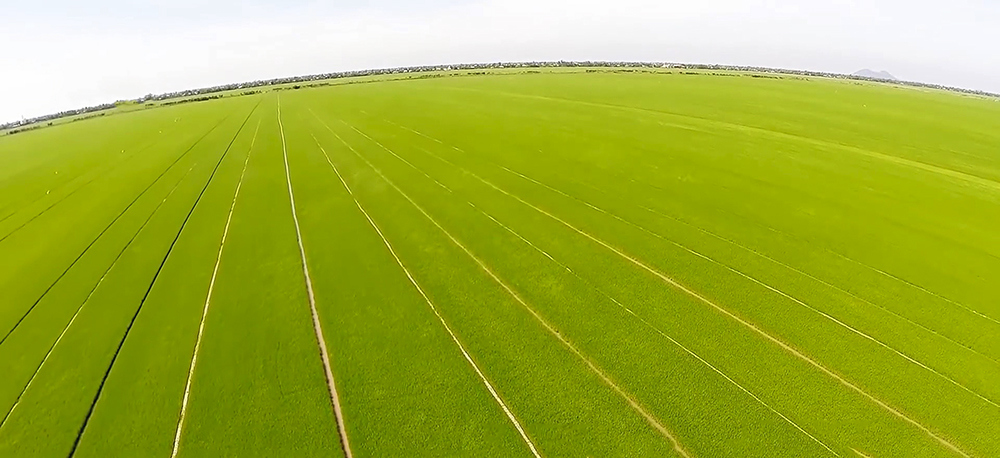 The call of modernity
Needless to say that the Delta is a land of contrasts. One is soon shaken from their tropical languor by the tireless development of the region. Everywhere roads slash the countryside like thunderbolts, highways roar right, left, and centre, and imposing bridges straddle rivers. Travelling to the Delta used to feel like an adventure. When roads could not take you any further, ferry crossings would somewhat rekindle a primordial enchanting thrill. Now, with better accessibility, various choices in transportation available and overall shortened travel time, the region has started opening up to increasing numbers of international visitors.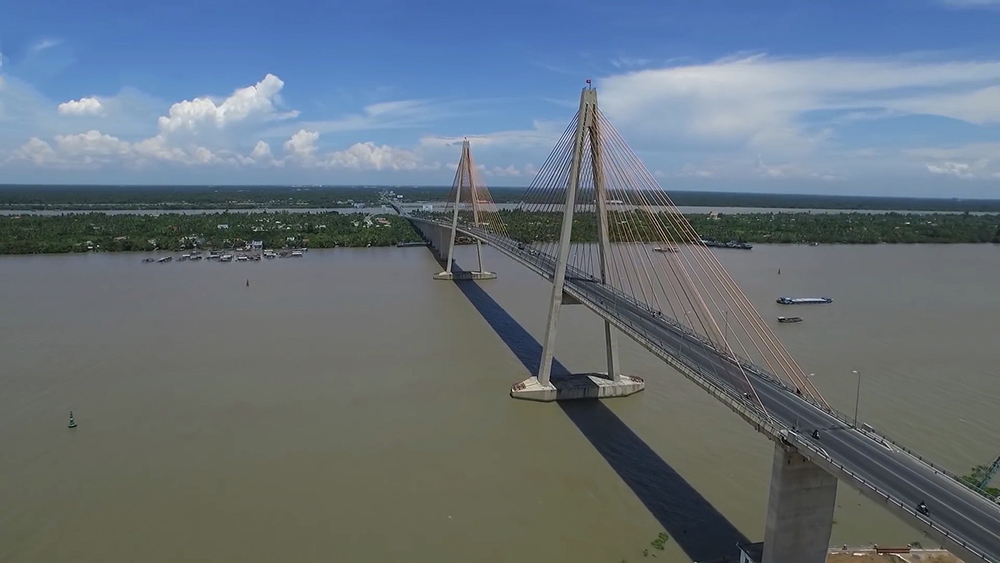 Familiarising yourself with the Delta
12 provinces form the Delta over roughly 40'500 km2 of land. Needless to say that there is plenty of ground to cover still.
Although cruising down the Delta on a boat makes the experience all the more enjoyable, the most adventurous might find hitting the road enticing. Stay off the highways and main arteries as much as feasible, as traffic is dense and drivers often reckless.
Getting a Mekong Delta tour tailored to your needs and desires allows for a slower and more relaxed pace. Excursions to the Mekong are plentiful but may lack diversity.
Before delving a little deeper into the less-traveled spots, below are some of the most visited places:
Mỹ Tho
(Tiền Giang province)
Once the last stop of the famous French steam locomotive Saigon-Mỹ Tho line, Mỹ Tho is where most popular 2-day tours first venture on their way down to Cần Thơ.
Severely damaged after the numerous battles that took place during the 1859-1862 French conquest of the South, Vĩnh Tràng, a mid-18th century Buddhist pagoda, is by far the focal point of the excursion.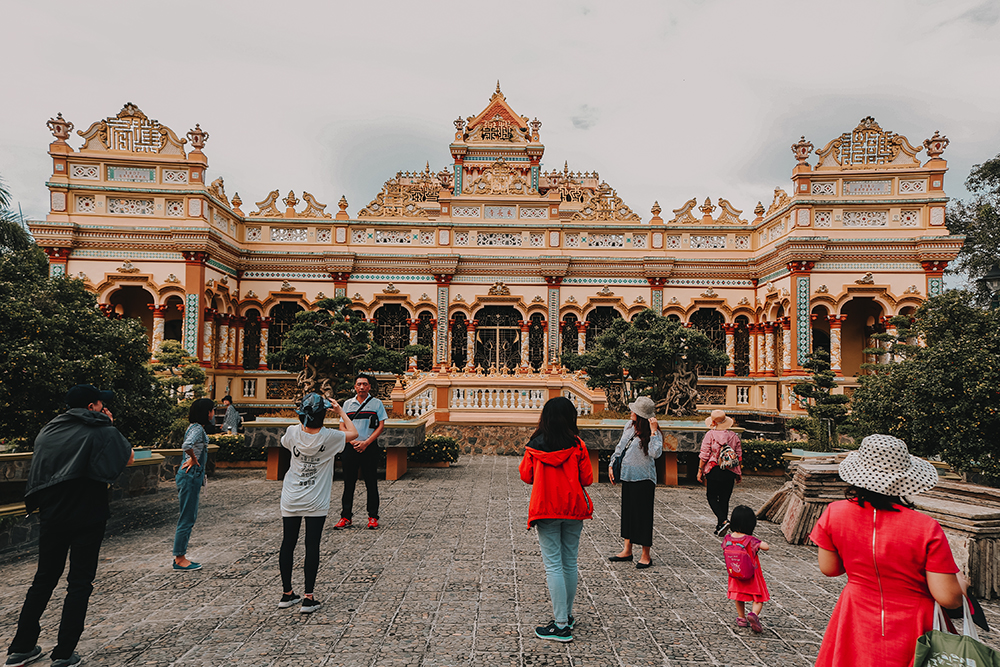 Bến Tre
(Bến Tre province)
Beyond My Tho, two recently built bridges, stretching over two arms of the Mekong River, have recently contributed in opening up the province to tourism and subsequent developing plans.
The city itself offers a riverfront promenade, and its wide streets make it quiet and somewhat laid-back.
The highlight of the region might probably be Turtle island, on the Tien River, situated On the Mekong, between Bến Tre and Cần Thơ, roughly 20 kilometres from the city. Leafy coconut trees and rustic houses resting in fresh orchards are a common sight.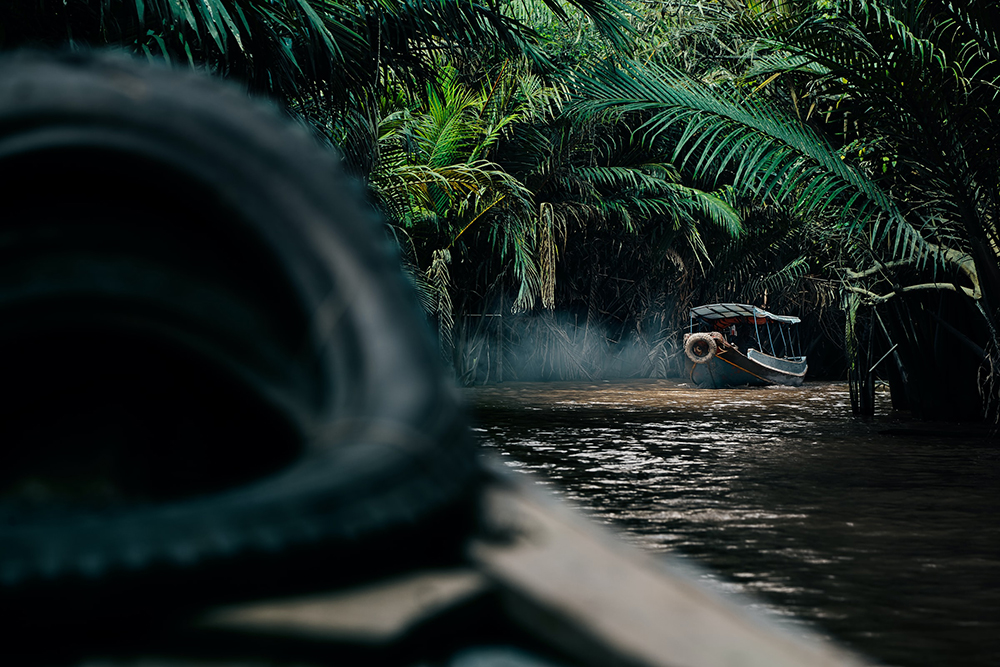 Trà Vinh
(Trà Vinh province)
A significant Khmer population inhabits this region filled with rice fields and tall trees. Although Mahayana is the most practised branch of Buddhism in Vietnam, here most Khmers Cambodian-style temples are a common sight in the province are followers of Theravada.
Sa Đéc
(Đồng Tháp province)
A Frenetic little city, sitting higher up on the Mekong, famous for its flowers and its colonial-era central market. To book and movie aficionados alike, its name will ring a bell. French novelist Marguerite Duras (1914-1996) once lived here and subsequently authored a world-famous novel, L'Amant (The Lover), adapted in 1992 by film-maker Jean-Jacques Annaud.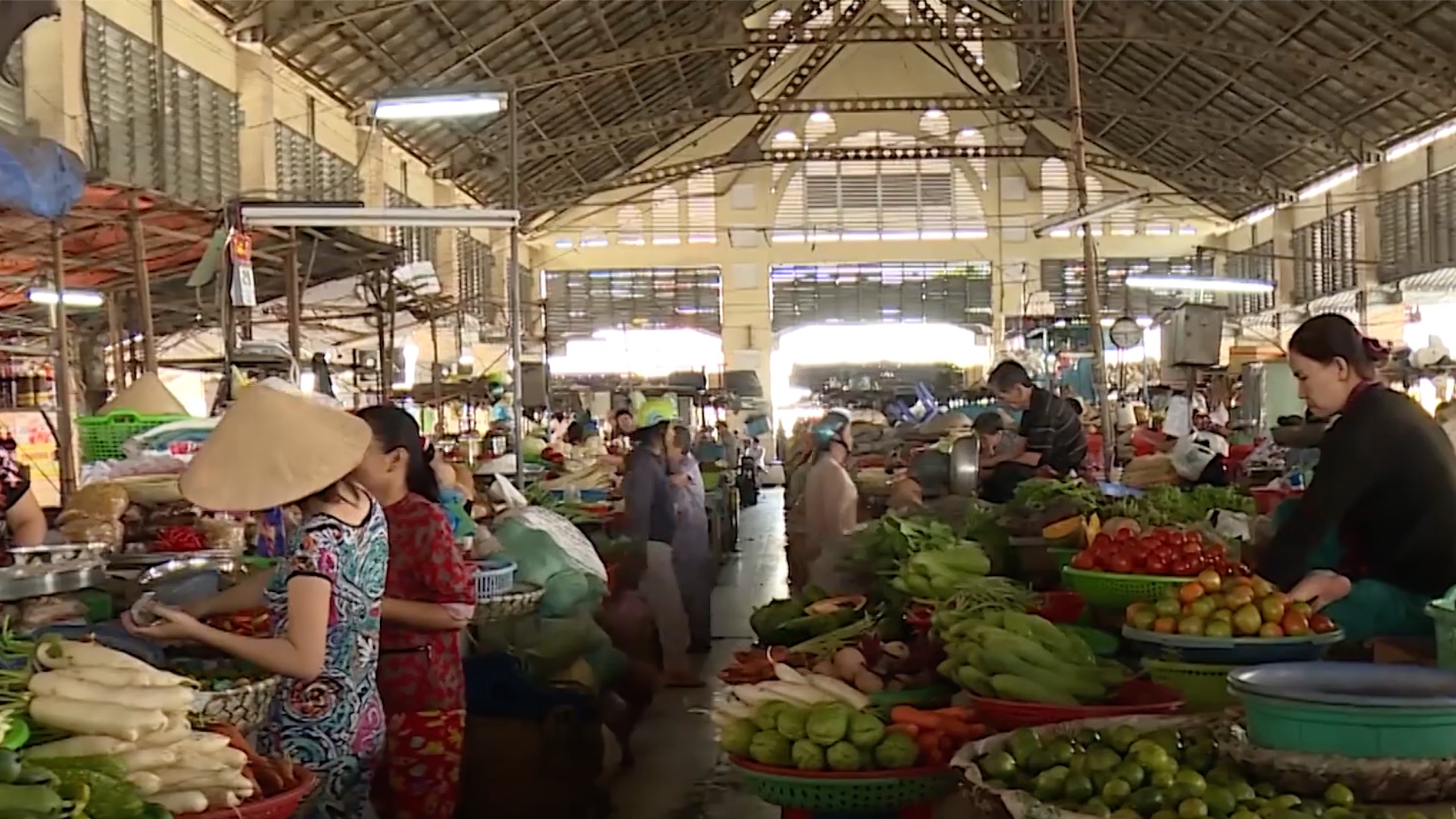 Remaining French architecture is scattered all over town, making touring the city worthwhile. Watching the sunset while sipping a cold drink on the riverside is a real delight.
Cần Thơ
(Cần Thơ province)
Today's largest city of the Delta situated 200 kilometres southwest of Saigon. Unlike Sa Đéc or Bến Tre, who have both managed to step into modernity while keeping a certain «sweetness of life», Cần Thơ buzzes with motorbikes and commerce.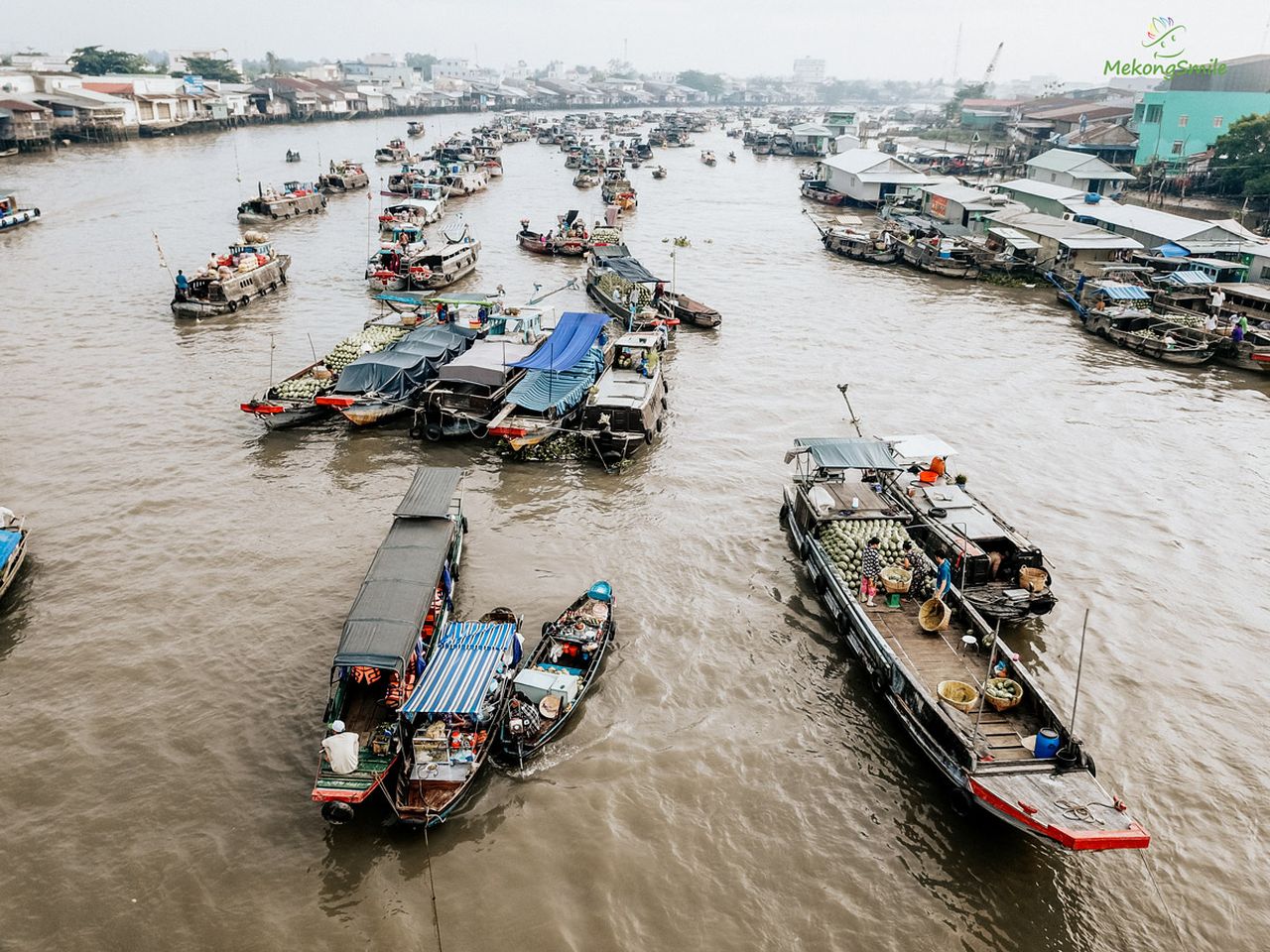 Because of its international airport, Cần Thơ has become a significant entry point into the Delta. Cần Thơ is the very last stop of most touristy excursions.  On the bucket list is Cái Răng floating market, one of the oldest in these parts and one the most visited.
 As far South as roads go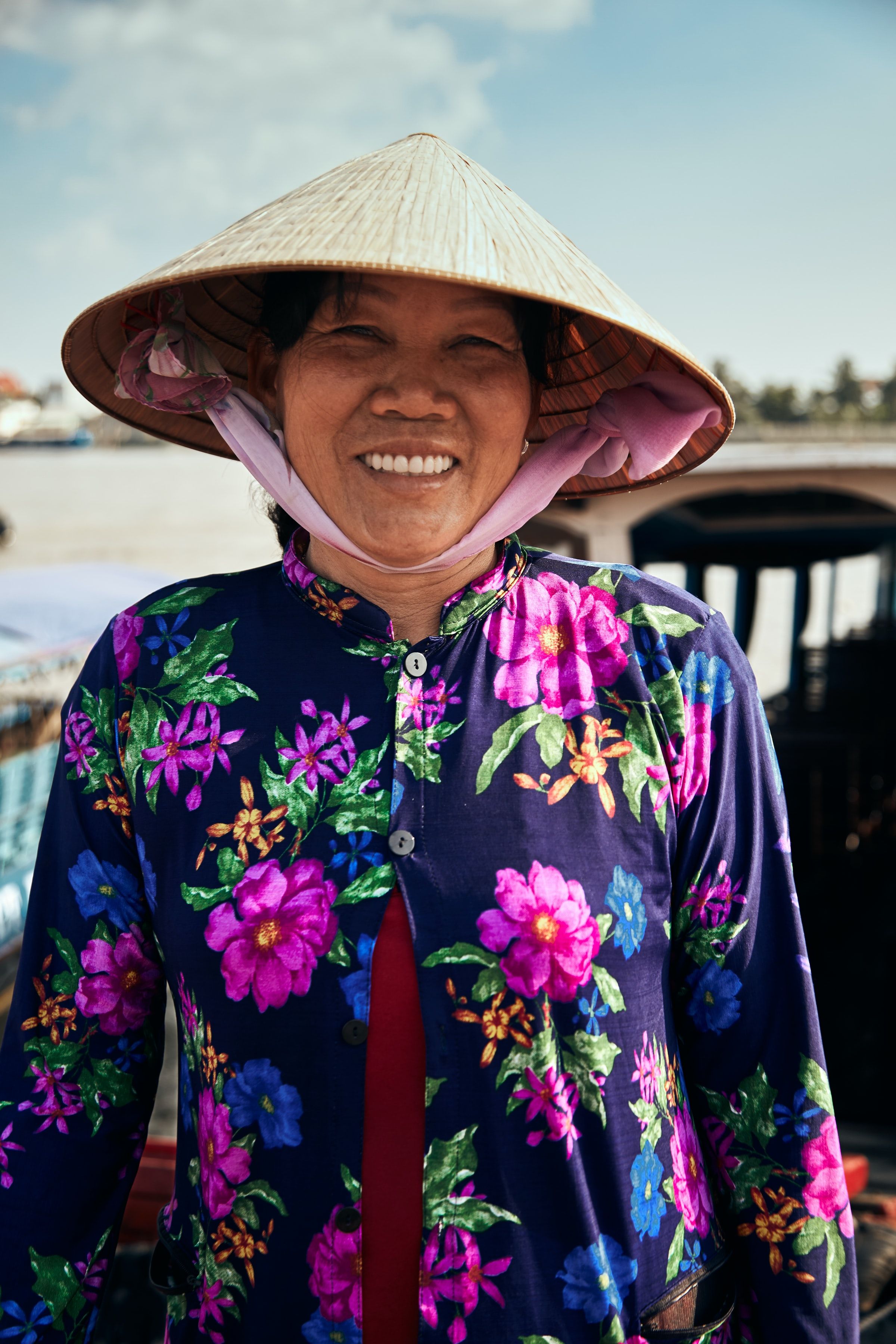 Here begins a more off-the-beaten-track journey, full of appetising street food, welcoming Khmer people, and Theravada Buddhist temples.
If one decides to rent a motorcycle, Cần Thơ and later Hà Tiên could be an excellent place to go on exploring from.
From this point onward, a change of pace is to be expected. Allow yourself to wander off, as immersion in the deep South occurs when one takes the time to soak it all in.
Southern people in general, more particularly those in the Mekong, are the most welcoming, joyful and sincere people you will ever come across. As opposed to the usual rigidity of western countries, smiles blossom at every corner. As very few venture this far, the further down one travels, the more intrigued people become.
Bạc Liêu
(Bạc Liêu province)
Bạc Liêu is a must-visit Mekong town: boulevards planted with trees end at the riverfront. A plethora of old French colonial villas and shophouses - some of them slowly falling apart, some nicely restored - border the river.
Wander around the night market for cheap snacks in the evening.
7 kilometres or so from Bạc Liêu is a beach worth going to: Nhà Mát beach.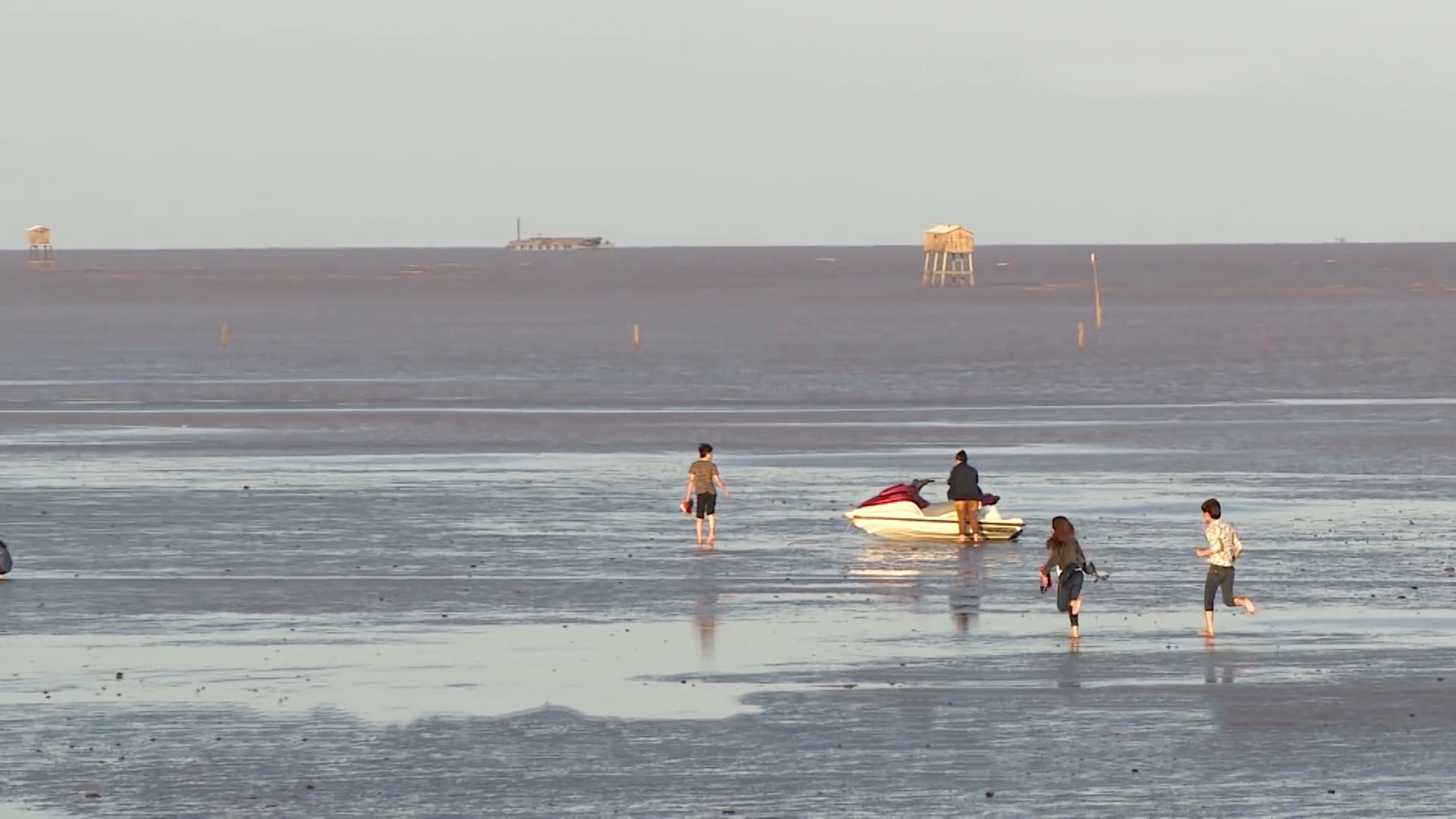 Cà Mau 
(Cà Mau province)
Cà Mau province, with Cà Mau being the most southerly city, is a large area covered in swamps and mangroves, renowned for its crabs.
Like many other cities in the Delta, Cà Mau has recently undergone fast-paced modernisation. But still, Cà Mau manages to retain a certain charisma.
The youth is exceptionally enterprising here. Stylish and cosy coffee shops are scattered all over town.
You can hunt for good food at the waterfront night market on Quang Trung Street.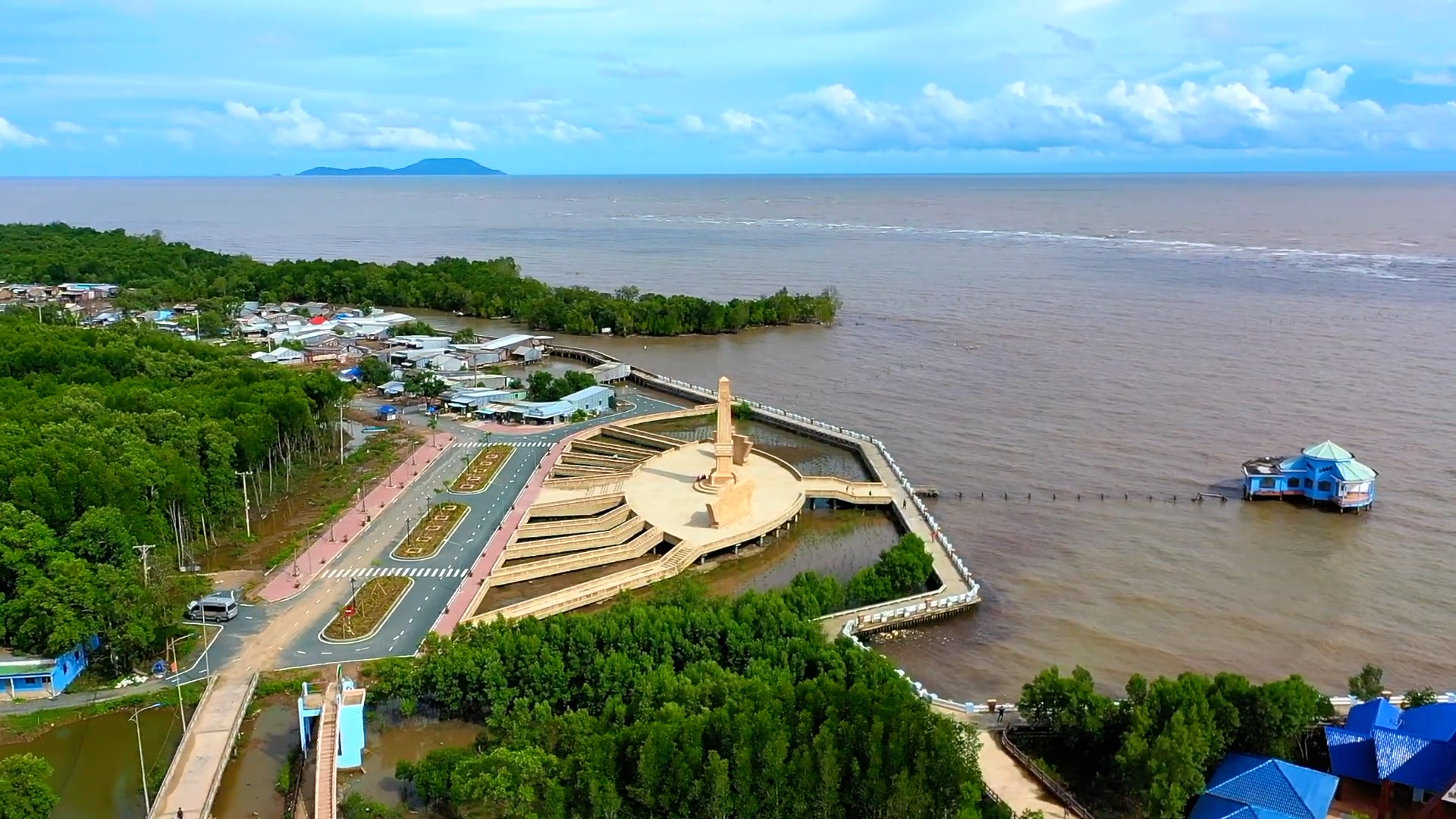 Đất Mũi landmark, about 120 kilometres away from the city, marks the southernmost tip of the Delta.
Vị Thanh
(Hậu Giang province)
The capital city of Hậu Giang Province, Vị Thanh is a likeable place. Its long promenade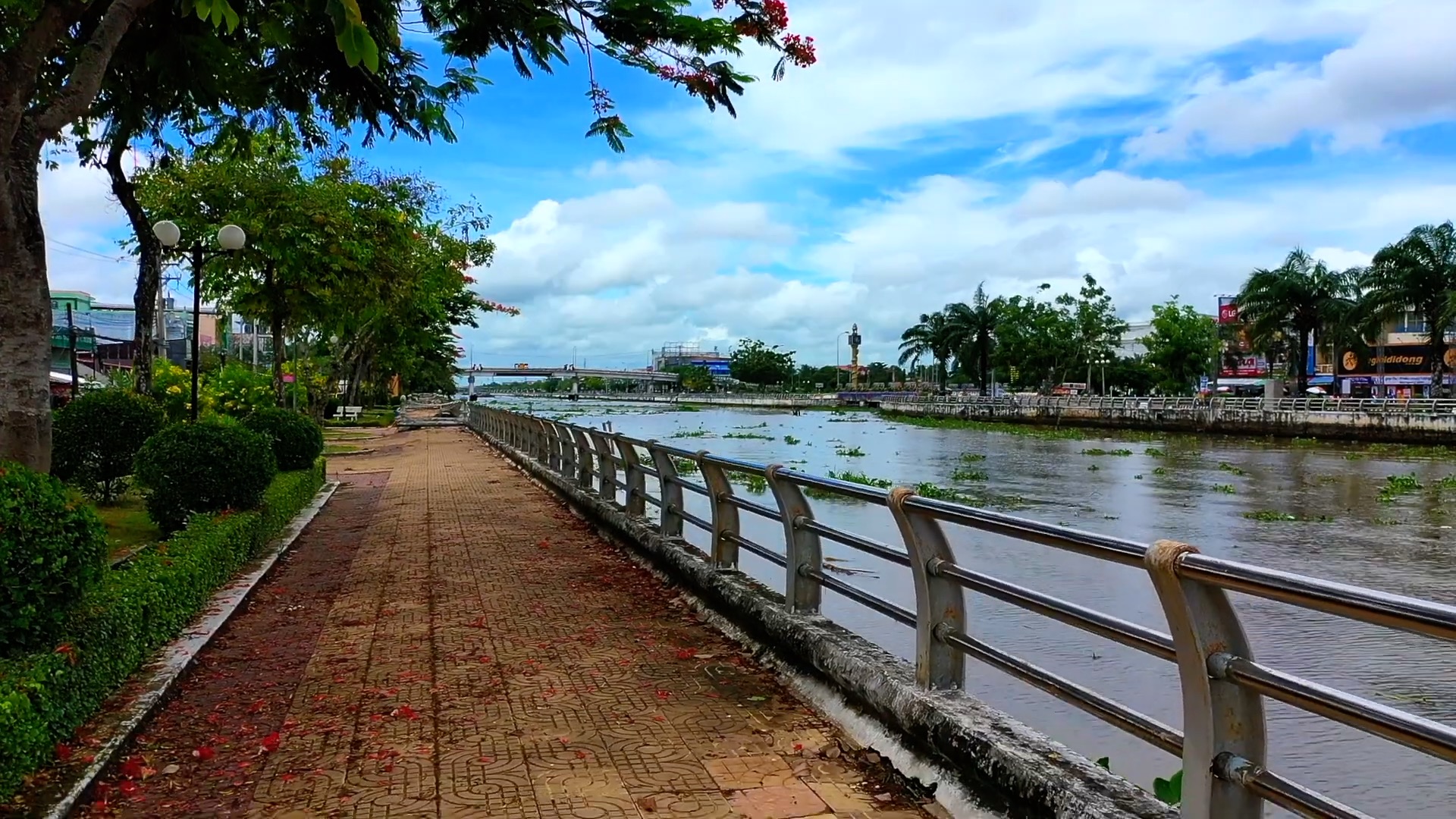 Along the canal, where large Mekong freight ships glide by, is a pleasure to contemplative people.
Hà Tiên
(Kiên Giang province)
Saigon to Hà Tiên is a long road trip but undoubtedly one of the prettiest ways to discover the region.
If one isn't into riding their way to this southwestern corner of the country, other destinations in the region are easily reachable, as buses can be hopped on and off regularly. Phương Trang and Kumho are among the most reliable companies there are.
Vietnam Airlines has one daily flight between Saigon and Rạch Giá, located 90 kilometres away from Hà Tiên.
Boats to and from Phú Quốc Island sail about 4 times every day.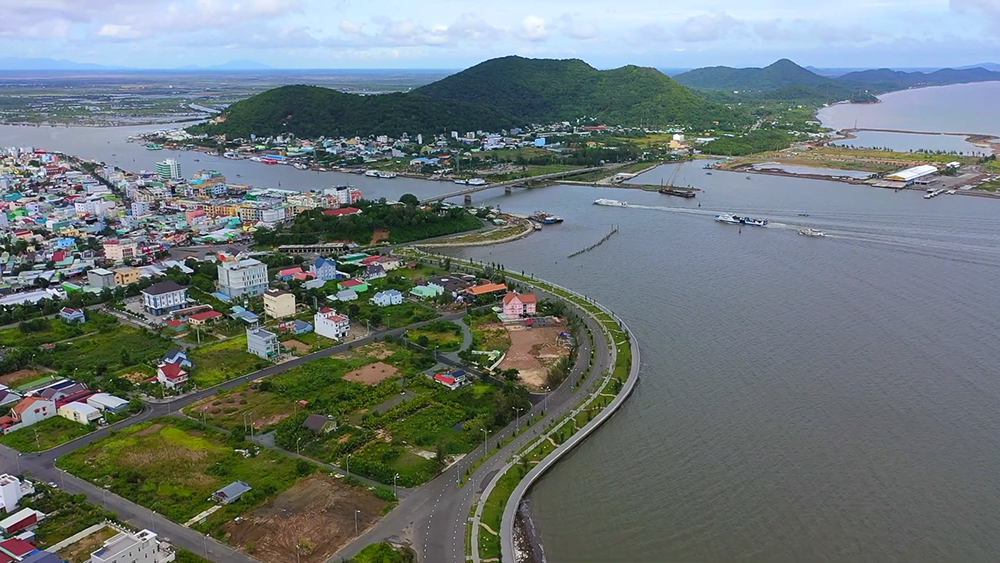 The pearl of the Delta
Scorching hot in the dry season (November-May) and pouring with rain during the monsoon, the Delta is indeed a land of contrasting extremes.
Hà Tiên, however, is a harmonious mix of water and wind. A refreshing breeze blows from the surrounding waters and hills.
The city really has it all: from its markets to its historical sites, from its delicious street food to the echoing gongs of its temples; from its picturesque shophouses to its shady backstreets.
Hà Tiên, more than Cần Thơ and Bến Tre altogether, is an even greater way to get acquainted with the Delta.
History:
After the collapse of the Chinese Ming Dynasty in the late 17th century, a Chinese community of fleeing political refugees was founded in Ha Tien.
To this day, a persistent lingering feeling of mystery is present in Hà Tiên, particularly at:
The Hill of Tombs, west of town, where no less than a dozen of the Chinese ruling vassal dynasty's graves rest.
Tam Bảo pagoda, which is said to have been founded in 1730.
Ngọc Tiên Monastery, overlooking Hà Tiên from Tô Châu Hill.
The markets:
For a real feel of local scents and colours, wander around the 5 different markets in town:
 Chợ Bách Hóa (dry goods market)
 Chợ Rau-Thịt (vegetables and meat market)
 Chợ Ăn Uống-Hoa-Trái Cây (cooked food, flowers and fruits market)
 Chợ Đêm (night market)
The hills:
Take a peek over Cambodia from the many limestone hills north of the city. Most are riddled with quiet caves, but here are two of the most noteworthy ones:
 Thạch Động
 Đá Dựng
The food:
 From noodle soups to seafood stalls, good dishes are all over the place:
 Lam Sơn Street
 Chợ Ăn Uống-Hoa-Trái Cây
 Chợ Bách Hóa street food stalls
 Chợ Đêm alfresco seafood restaurants.
 A Few vegetarian options available, too.
Khmer heritage of An Giang
Part of lower Cambodia before the Vietnamese Nguyễn Lords finally took over, An Giang province population still bears a large number of Khmer people.
Between 1975 and 1978, as the Khmer Rouge were wiping off their own people, many fled across the border.
Óc Eo
(An Giang province)
Once part of the prot-Khmer kingdom of Funan, the town of Óc Eo is home to a 221-meter-high mount. Atop it, the Delta stretches out before your eyes.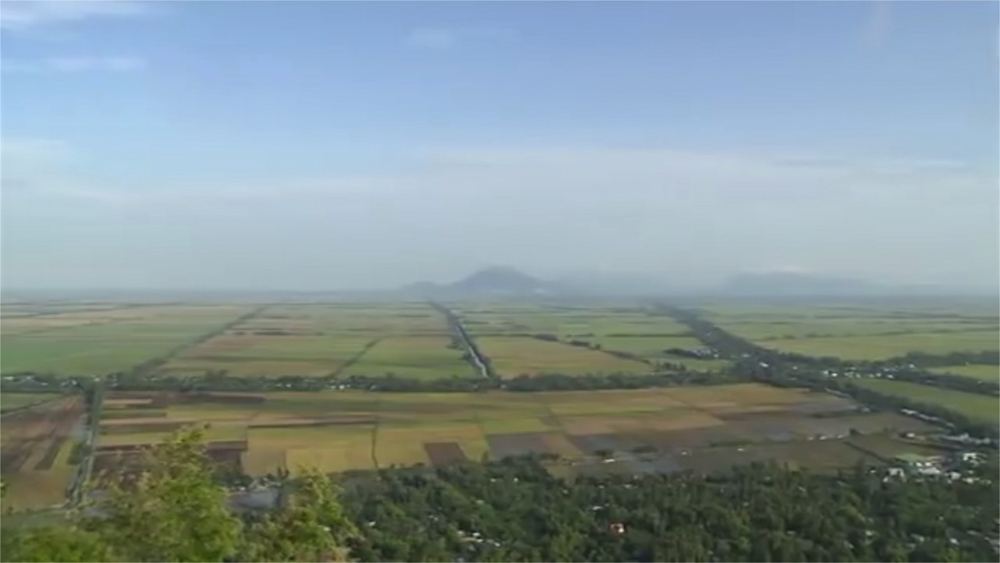 Markets being the central point which all towns grow outward from, Óc Eo market is a great place for snacks, particularly in the evening.
Tri Tôn
(An Giang province)
An old-style food court whose pillars are pealing, loads of tasty snacks and a large Khmer temple are worth stopping by.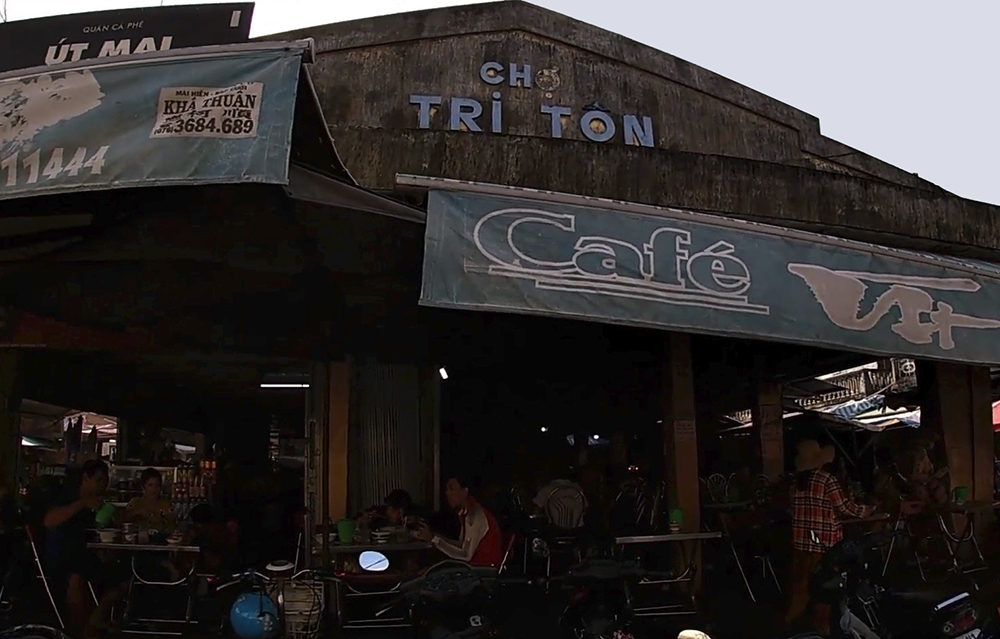 Ba Chúc
(An Giang province)
In 1978 this village suffered 3'157 casualties in a Khmer Rouge raid. The bones of the victims can be seen in an ossuary.
Tịnh Biên
(An Giang province)
Several huge markets sell all kinds of merchandise coming in from Cambodia.
Definitely, a place to shop and eat at.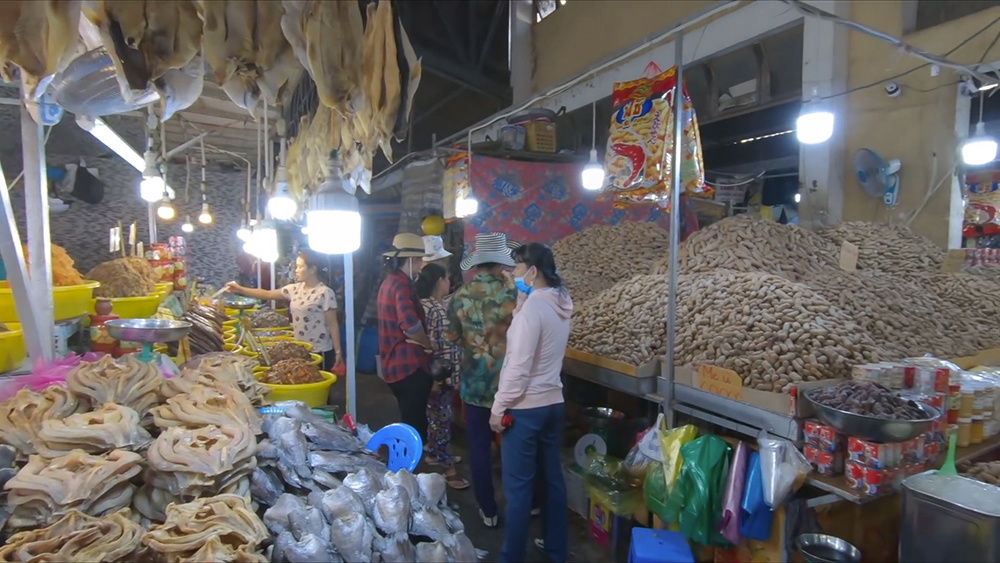 Châu Đốc
(An Giang province)
The central market is its highlight.
Châu Đốc is situated right next to the Bassac River. A tributary of the Mekong, both rivers part ways in Phnom Penh on their descent to the sea. This market truly reflects the graciousness of the Delta.
The city itself is a melting pot of different ethnicities, composed of Chinese and Cham populations.
Calls to prayer glide from across the Mekong, as the Chams are devout Islam followers.
Presumably the most sacred mountain in the Mekong, the 284-meter-high Núi Sam is covered in shrines, temples and the like.
All things considered, this non-exhaustive list was merely an attempt at introducing to the public less-travelled spots. Vietnam is right in the middle of a massive transitional phase. The country has gained impressive international exposure over the years, and as such, is still adjusting to the large influx of visitors coming in. As tourism plays a crucial part in its economic growth, a plethora of service providers are on the lookout for new ways to better target this ever-growing demand. It is safe to say that things are changing, regardless of whether it is for the best or the worst. As of today, there is fortunately still room to explore parts of the country that have been able to preserve some of their core identity, untouched by the elephantine march toward modernity.