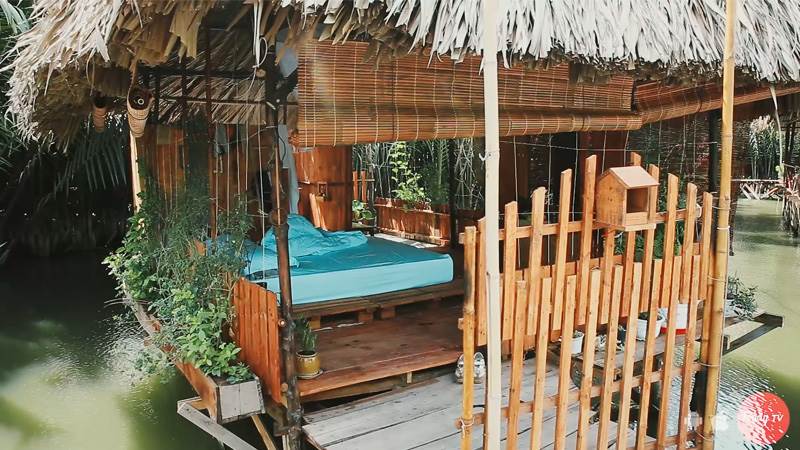 When you are in Saigon (as known as Ho Chi Minh City), finding a lovely accommodation is not an easy job. Some will head to famous websites like Booking.com, Agoda, etc. to find what they need. But none of them focus on people who love taking pictures at their accommodation; therefore, we decided to give you this list Top 6 ideal places for backpackers who love taking pictures in Saigon as a hint for your trip in Saigon.
1. The Common Room Project
Common Room Project is a lovely accommodation located right on Nguyễn Trãi Street in District 5 where the local people prefer to call it "Kingdom of Shopping". But if you are not interested in shopping, this hostel is also close to Chợ Lớn, Chinatown, you can explore this part of the city by yourself. We recommend that you should stroll into the neighborhood to get insight into Vietnamese lifestyle.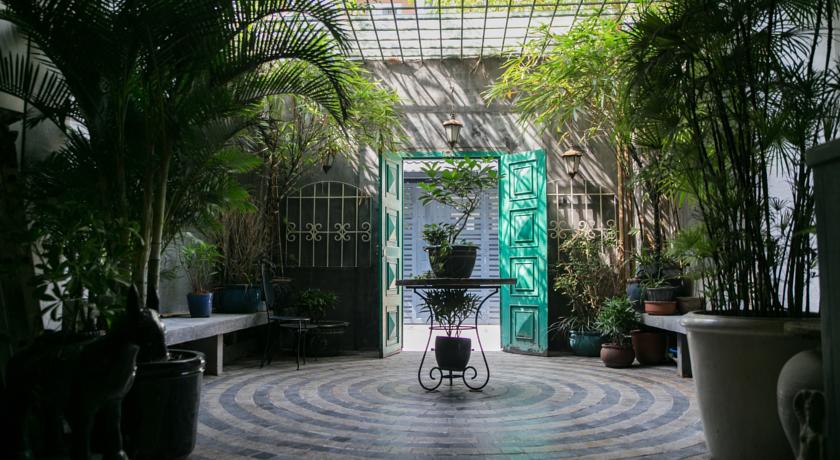 Along with lovely decorations, this accommodation is suitable for solo travelers or group of friends. There are two dorm rooms with 10 beds and 14 beds. You should not miss the beautiful rooftop bar where you can have some drinks, and the kitchen where you and your friends can celebrate a party together or joining the cooking class with the host as well. Just let them know beforehand if you want to take part in these activities.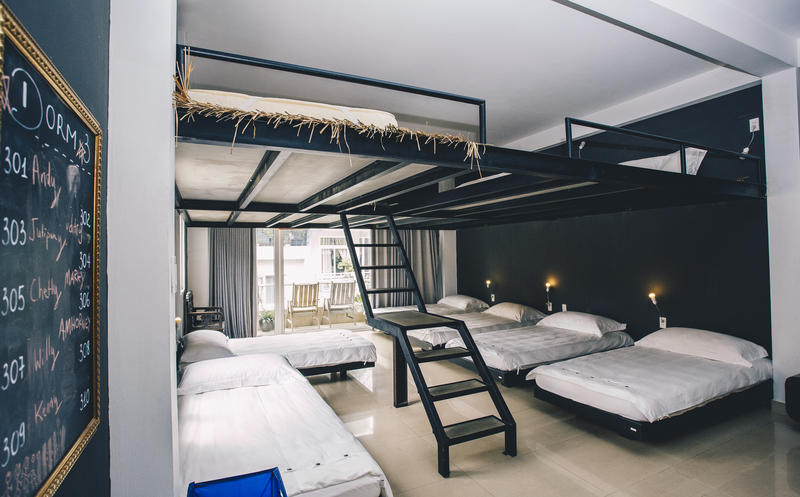 One thing you should keep in your mind is that the hostel only accepts cash or Paypal paying, credit card is not allowed.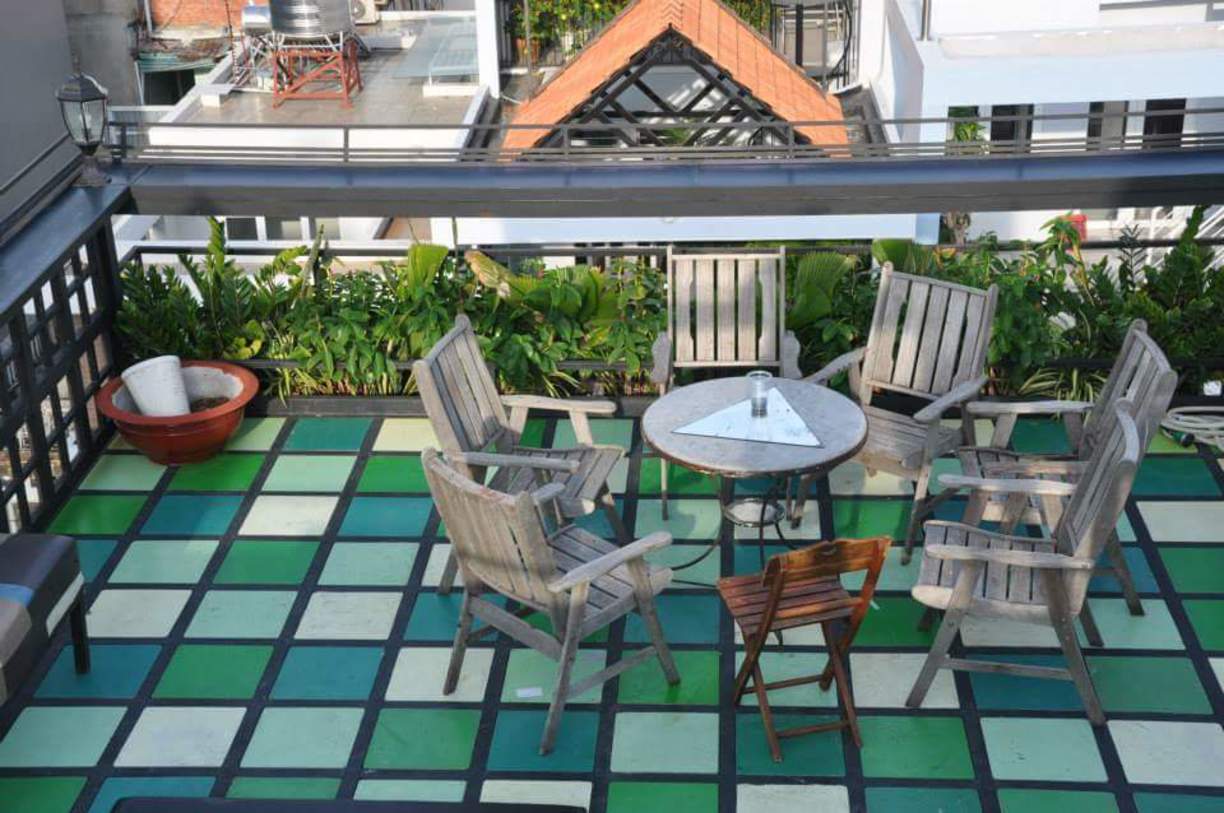 Address: 80/8 Nguyễn Trãi Street, District 5

Website and booking here: https://bit.ly/2PK75Xz

Review from Trip Advisor: https://bit.ly/2SXFfWv
2. Springfield Cottage
Springfield Cottage is the most special accommodation in this list. Despite disappearance of technology, it still attracts lots of people coming to relax and enjoy the peaceful atmosphere of the suburbs of Saigon. It has 8 bungalows which designed for reconnecting to nature. Distinctive thing of this place is that there is no air conditioner, hot water shower, television or even Wifi (You can use 4G Internet instead but the signal will be very slow). Springfield Cottage is a good choice for anyone who wants to avoid the busy of the city and run away from the technology world.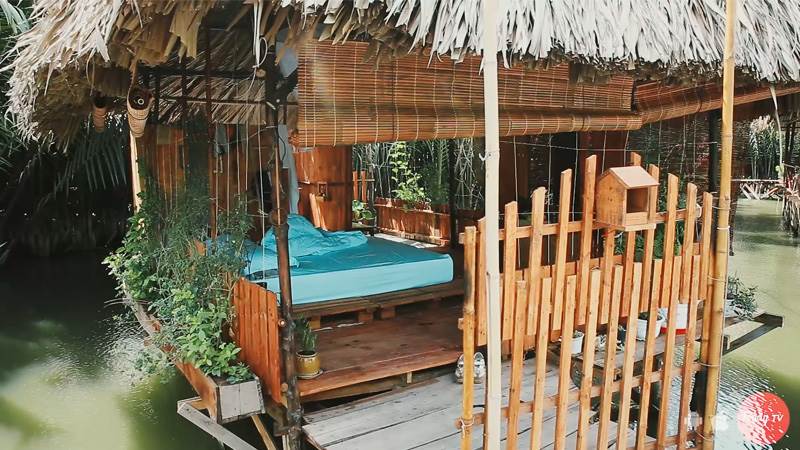 Visiting it the first time, you may feel that you are in the Mekong Delta with so many activities related to that destination like rowing sampan, farming, fishing, etc that you can join in. The other choices are yoga, painting, etc. Don't worry about the price because all of them even meals are free. With tourists who love photography, this accommodation is promised to inspire you with creative ideas for your pictures.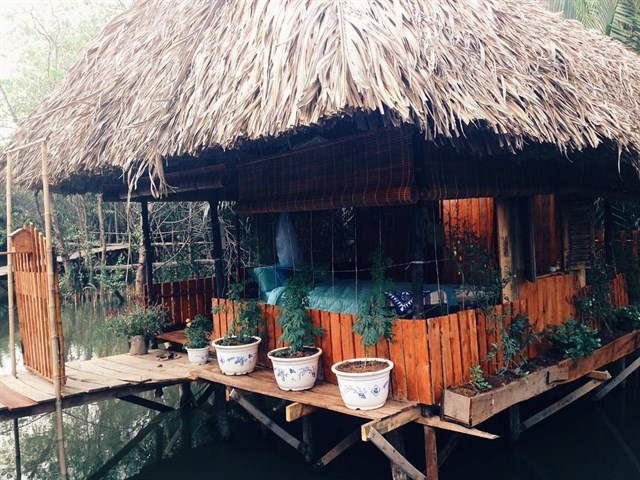 Address:

A16/485C Phong Phú Street, Hamlet 1, Phong Phú commune, Bình Chánh District, Ho Chi Minh City

Website:

www.canhdonghoa.net

Telephone: (+84) 123.9999.09

Email: [email protected]
3. Sigoong Hostel Bar
Have you ever asked yourself that what does Sigoong mean yet? If you still don't know what the answer is, we will give it to you right now, it means Saigon. Sigoong or Xi Gon is the way the Mekong people call Saigon. Although hotel's space is not so big, lovely decorations and friendly staff help it to make good impression on tourists.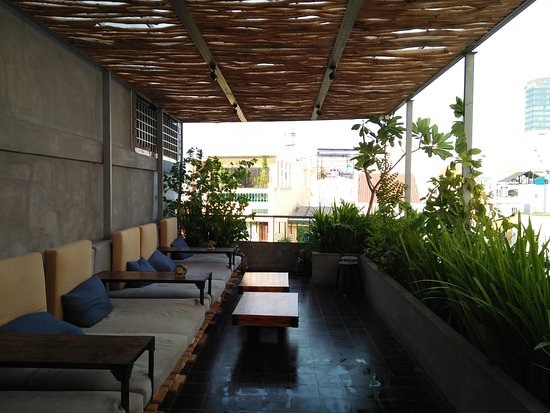 Cooking class is organized at rooftop and it is the chance for you to meet other travelers and share your experience with them. Most of the nice pictures were taken at this beautiful rooftop.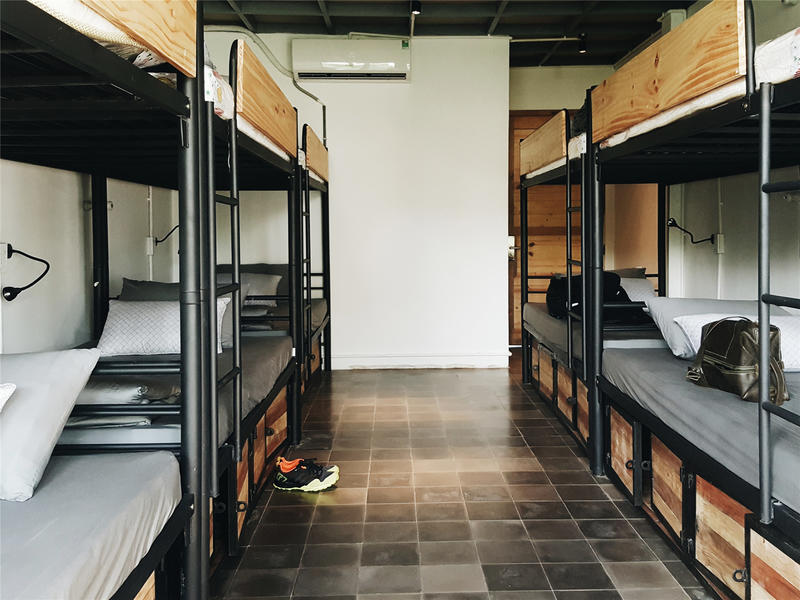 The hostel is not far from Bùi Viện Street - the backpacker area where you can find unlimited restaurants, pubs, clubs, etc. Just only 10-minute walk from Sigoong, you can reach Bến Thành Market and the Fine Arts Museum.
Address: 92 Đề Thám Street, District 1

Website and booking here: https://bit.ly/2T0NDnU

Review from Trip Advisor: https://bit.ly/2PglxHf
4. Tripwriter Hotel & Bistro
All of the options above are suitable for backpackers, but if you have children and want a private area with low budget, Tripwriter Hotel & Bistro is absolutely for you. With two stars standard (Based on Vietnamese Standard).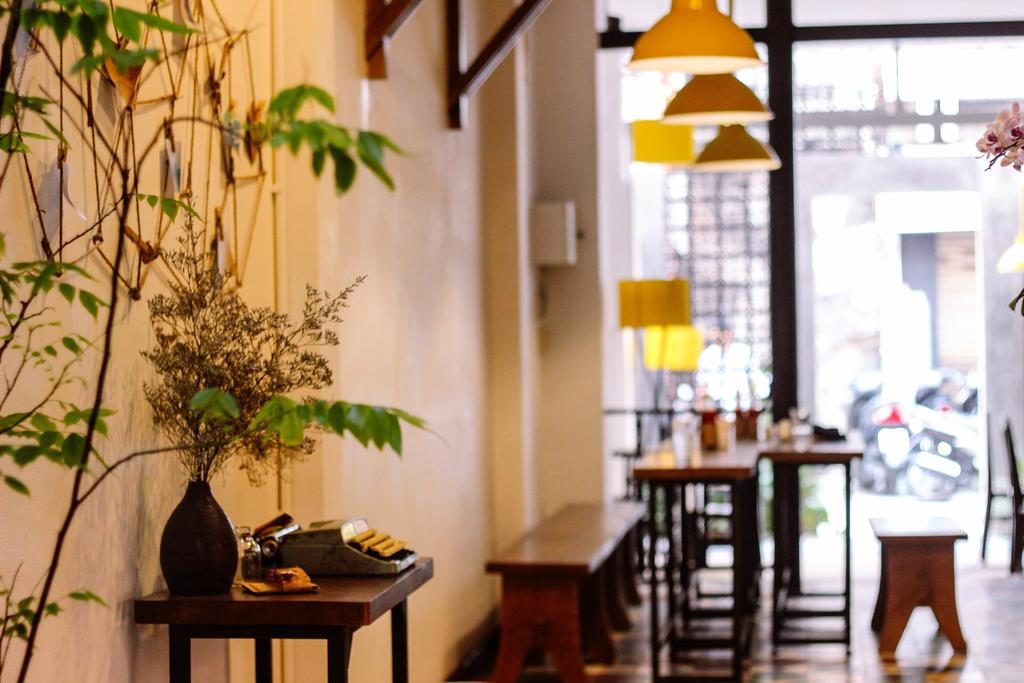 Located right in the alley at the backpacker street and different with other two-star hotels in this location, Tripwriter Hotel & Bistro is decorated with casual and vintage style. It will provide a new inspiration for taking pictures to keep your memories and share to your friends and families.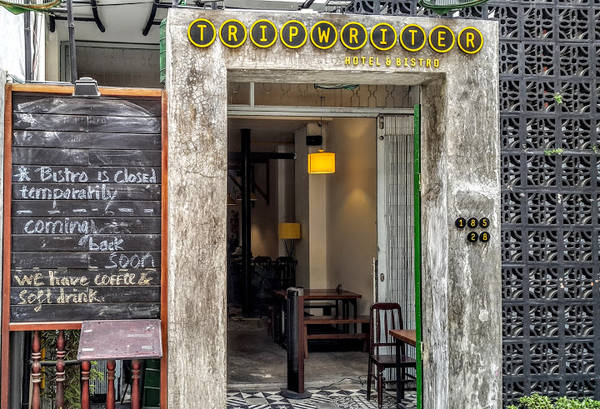 This accommodation also offers you free breakfast, airport shuttle bus, etc.
Address:

85/28 Pham Ngu Lao Street, District 1, Ho Chi Minh City

Website: http://tripwriter-hotel-bistro.ho-chi-minh-city-hotels.com/en/

Review from TripAdvisor: https://bit.ly/2SUTH1z
5. The Laban Hostel
The Laban Hostel is located on Bùi Thị Xuân Street, the street with a great number of old, tall trees on two sides. They will give you a green and fresh atmosphere to refresh your mind and recharge your energy. Along with the natural light through the transparent glasses, the green patches of grass in the hotel also bring nature into your place.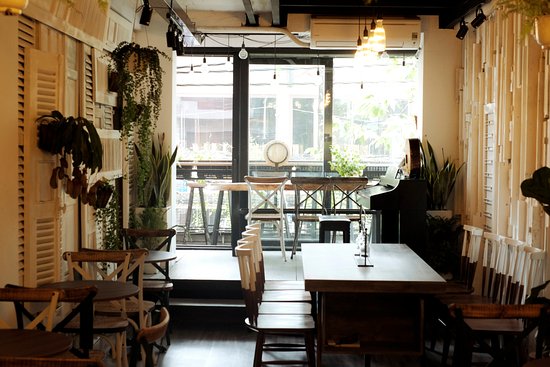 This accommodation has double rooms for a couple and separated (male & female) dorm room. The best part of The Laban Hostel is the penthouse which has 1 bedroom, mezzanine, sofa and double bed. Besides, there is a cute garden facing the main street.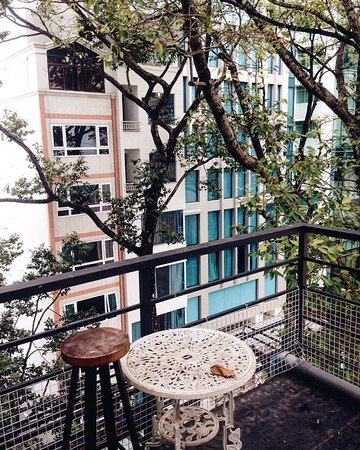 Between the first floor and mezzanine is a small coffee shop which the price is just around 2 USD/ a cup of coffee. There is a piano at the coffee shop as well you also can give it a try if you want.
Address: 23A Bùi Thị Xuân Street, District 1, Ho Chi Minh City

Website and booking here: https://bit.ly/2SS4E3T

Review from Trip Advisor: https://bit.ly/2PitJql
6. Onetel Saigon Hostel
Onetel Saigon Hostel is a beautiful hostel which gives us an image of retro times. It is located right in District 1 so that you can easily walk from the hostel to famous destinations in the downtown like War Remnants Museum or Bến Thành Market, etc.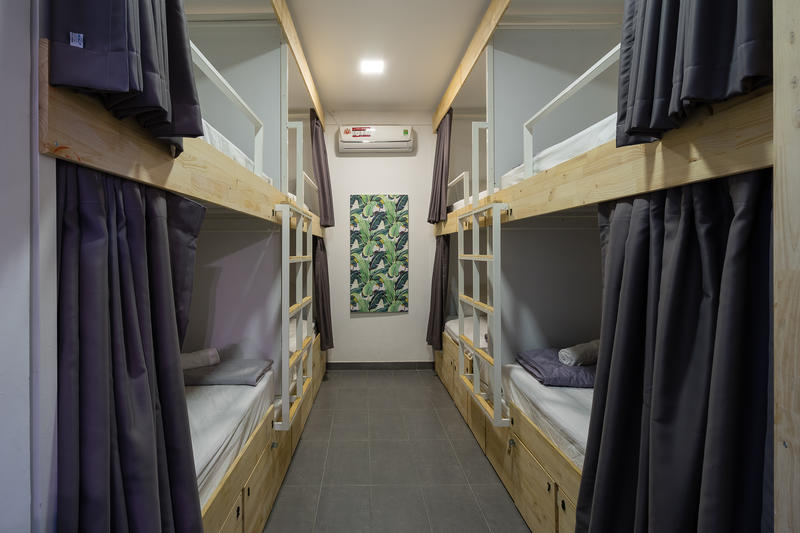 The rooftop - Panorama as its name, is the favorite place for people who want to take stunning sunset and sunrise photos. Besides, cooking class or holding a party on top is recommended if you want to share your time with friends in such a beautiful place.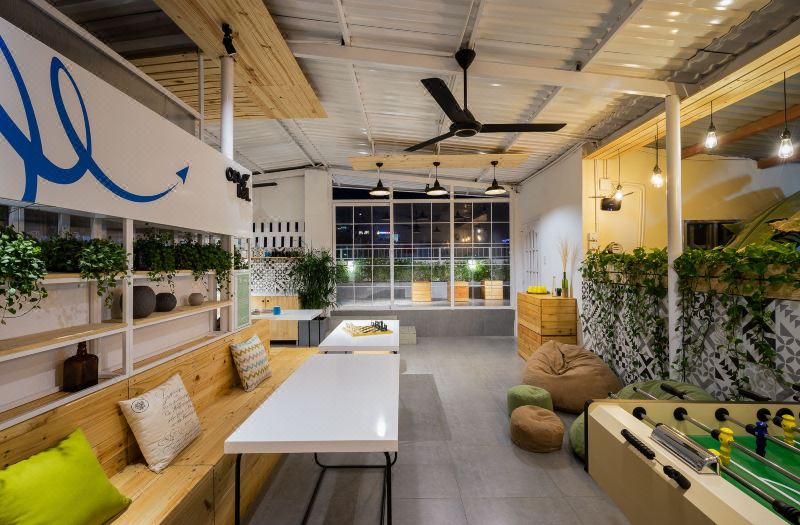 Address:

35 Nguyen Van Trang, Ben Thanh Ward, District 1, Ho Chi Minh City, Vietnam

Website and booking here: https://bit.ly/2OxeBAd

Review from Trip Advisor: https://bit.ly/2qEY83j
Here are our top 6 lovely accommodations for tourists who love taking pictures. We hope that after reading this blog, you may have some ideas for your trip in Saigon, the heart of the South of Vietnam.
If this list is still not satisfied you, you can have a look at some of our recommendations below.
Nấp Sài Gòn Homestay

The local Homestay

Vietnamese Homestay

Della Boutique Hostel

Saigon Backpacker Hostel
If you would like to learn more about Sai Gon, please visit our articles HERE