How to spend perfect Mekong Delta day trip
With most of the tourists, they think that to have perfect moments in Mekong Delta, you should spend at least 2-3 days in Mekong Delta. We will not say it is wrong, but if you don't have enough time, should you spend a day trip to Mekong Delta? Is it worth spending time? The answer is yes, you will still have a wonderful experience with a day trip to Mekong Delta. So how to spend a perfect Mekong Delta day trip? This blog is for you.
1. Enjoying best fruits in a local garden while having a day trip to Mekong Delta
With a Mekong Delta day trip, you will be taken to Ben Tre province. Local people always call Ben Tre is the kingdom of coconut. That's true, over 600.000 thousand tons of coconut were produced that explains everything. But Ben Tre province doesn't offer you only coconut, many kinds of fruit will be served on your table depending on the season.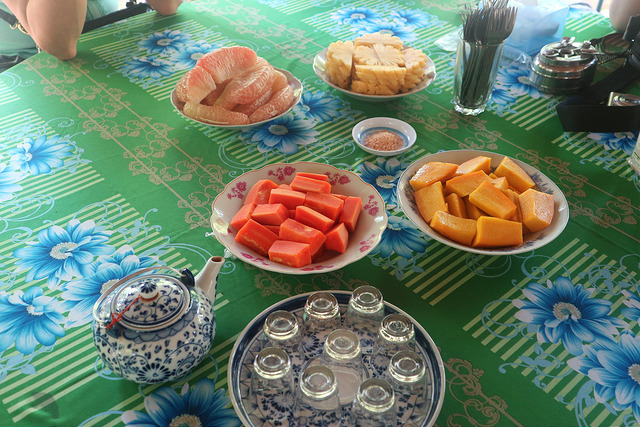 For example, if you come to Ben Tre on a day trip during September or October, you can have a chance to taste watermelon, banana, tangerine, grapefruit, etc. The fruit is grown by the owner of the garden himself so that you don't have to worry about the safety of the fruit.
2. Wandering through the local village by bicycle
The next thing you must do to have a perfect Mekong Delta day trip is that wandering through local villages by bicycle. In my opinion, this is the most interesting activity during a day trip to the Mekong Delta. You will have a chance to do some exercises by riding a bicycle through the local area.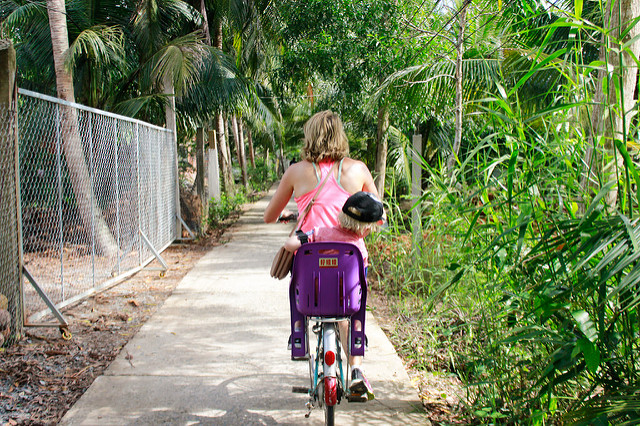 Sometimes, you will hear the voice "Hello" from local kids in their house when they see you. Stay far away from the busy of Ho Chi Minh City and enjoy the beauty of the countryside in Mekong Delta and receive warmly welcomed here. What can be better with a day trip to Mekong Delta?
3. Drinking coconut water on a boat trip
Like we all know, Mekong Delta is a big region where was divided into different areas by rivers and canals. So in the past, while transportation on land here was still very difficult to reach, local people in Mekong Delta used boats as main vehicles for moving and transporting.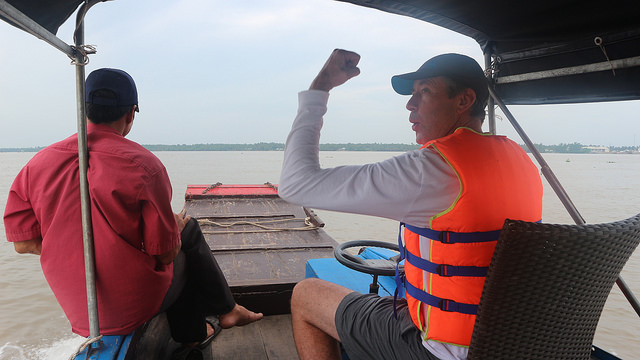 Nowadays, boats and sampans still play an important role in people's daily life. They use big boats for transferring fruits or other products, small sampans for fishing.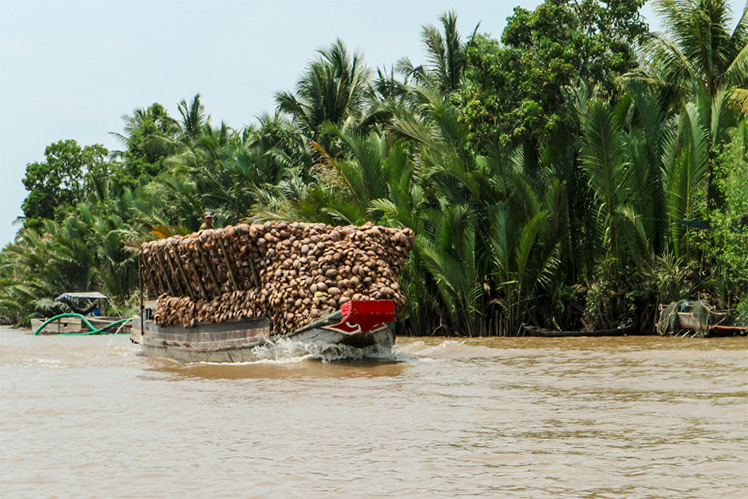 A perfect Mekong Delta day trip is always sticking with a boat trip with coconut water. You can observe the peaceful of the riverside while sipping sweet coconut water.
4. Exploring the small canals by hand-rowed sampan
After leaving the big boat, you will jump to a small sampan and heading to a small canal. The small canal will take you to another mystery world.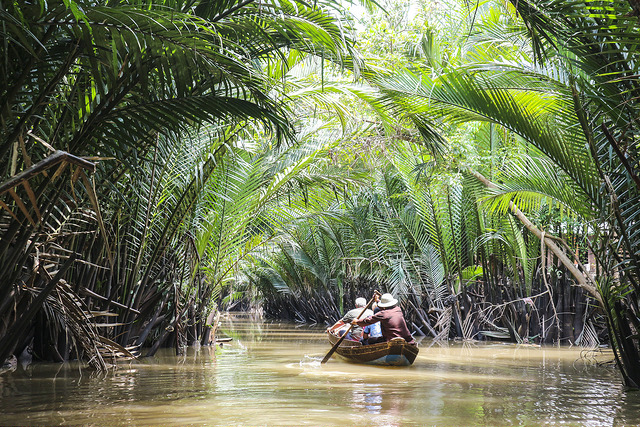 Sound interesting, right? Just kidding. Because the atmosphere when you enjoy this hand-rowed sampan is really peaceful and quiet. You can also help the skipper to drive with a paddle already placed there. This is also an element to make your Mekong Delta day trip become perfect.
5. Visiting a local market where people always ready to wave your hand and say "Hello" to you.
The last activity to have a perfect Mekong Delta day trip is visiting a local market. A market in Mekong Delta is not only a place for people to come and buy things, but it is also a place for people to come and share their stories with other people.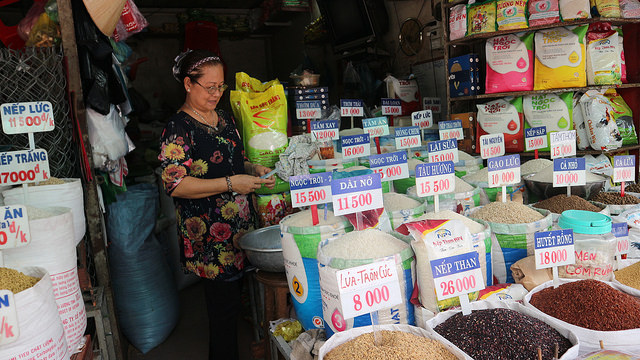 The land market in Mekong Delta is the result of the improvement of infrastructure. Before that, floating markets were the main markets in the Mekong Delta.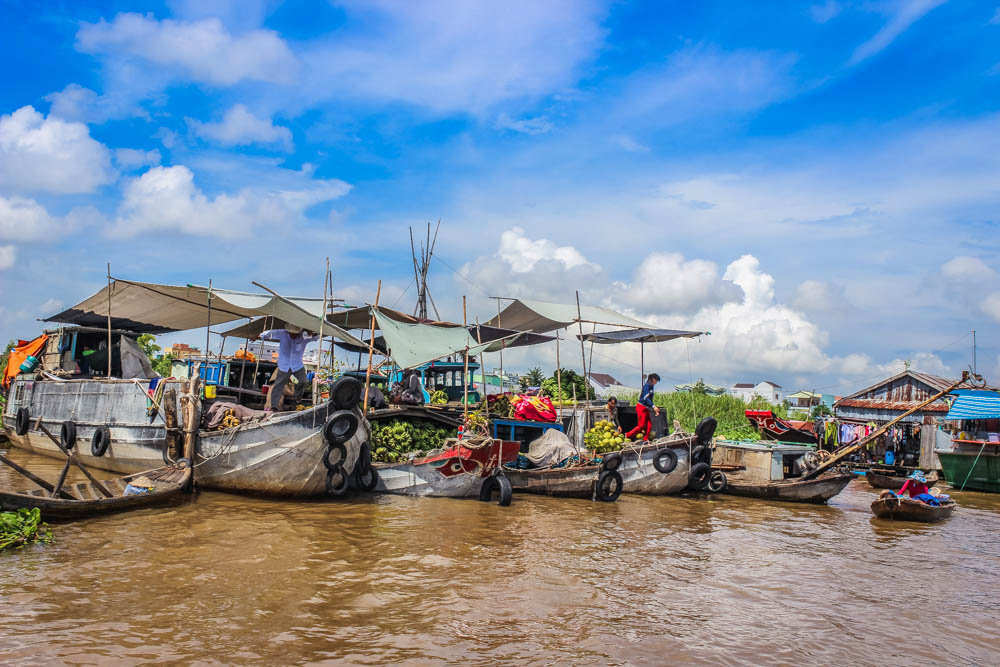 To have the best experience of the floating market, we suggest you should spend overnight in Can Tho City or Vinh Long province and wake up early to observe the activities of Cai Rang floating market a.k.a the biggest floating market in Mekong Delta. That's the way for you to have a perfect day trip to Mekong Delta. In case if you are looking for a non-touristy Mekong Delta day trip to meet your expectation, you can have a look at our itinerary HERE.