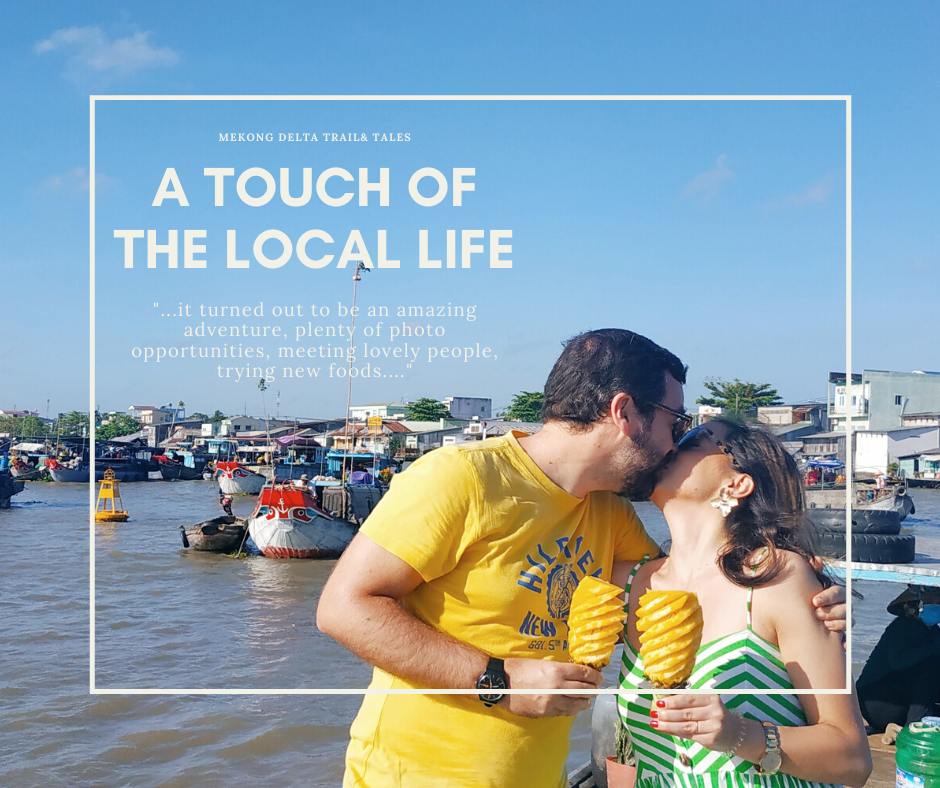 Mekong Delta is a peaceful place to laid-back after the busy schedule of discovering Vietnam. It is the place where you can reconnect with nature, fill your lungs with fresh air and treat your stomach with great delicacies. Some may get confused when deciding which places you should go when visiting Mekong Delta because she has so many places waiting for you to set foot on and each of them has its own charm. No matter what you choose to stop by in your Mekong journey, you should put the floating market on your travel list. And here are the reasons why.
1- It's a unique and authentic hidden gem of Viet Nam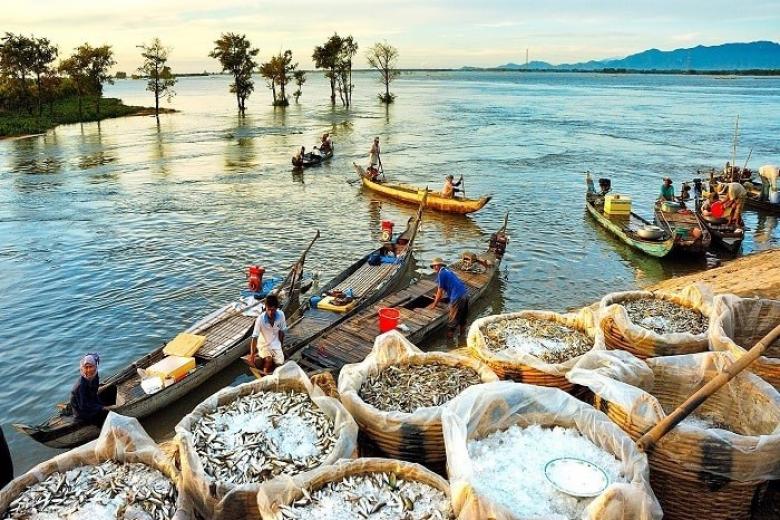 Around Vietnam, there are a hundred of land markets that you can walk around to see exotic Asian products and get an insight into Vietnamese daily life but there is no place but the Mekong Delta that you can find the floating market. It is the unique market that was invented to meet the need for good exchange between local due to the density of rivers, canals, and waterways. And thus they choose the intersection of the rivers to open the market to save time and labor. In there, locals sell and buy agricultural products from all over the delta to earn their livings. It is not a tourist attraction but serves as an economic function to local people. That is why you need to see it when you come to visit the Mekong Delta.
Different from the floating markets in other countries like Thailand, Indonesia, etc. where you only walk around to see the floating market or drive-through and shopping, In Mekong Delta's Floating Market you have a chance to immerse into the real life of Mekong Delta and enjoy hot Local noodle soups right on the boat. 
2- It's is one of a kind of experience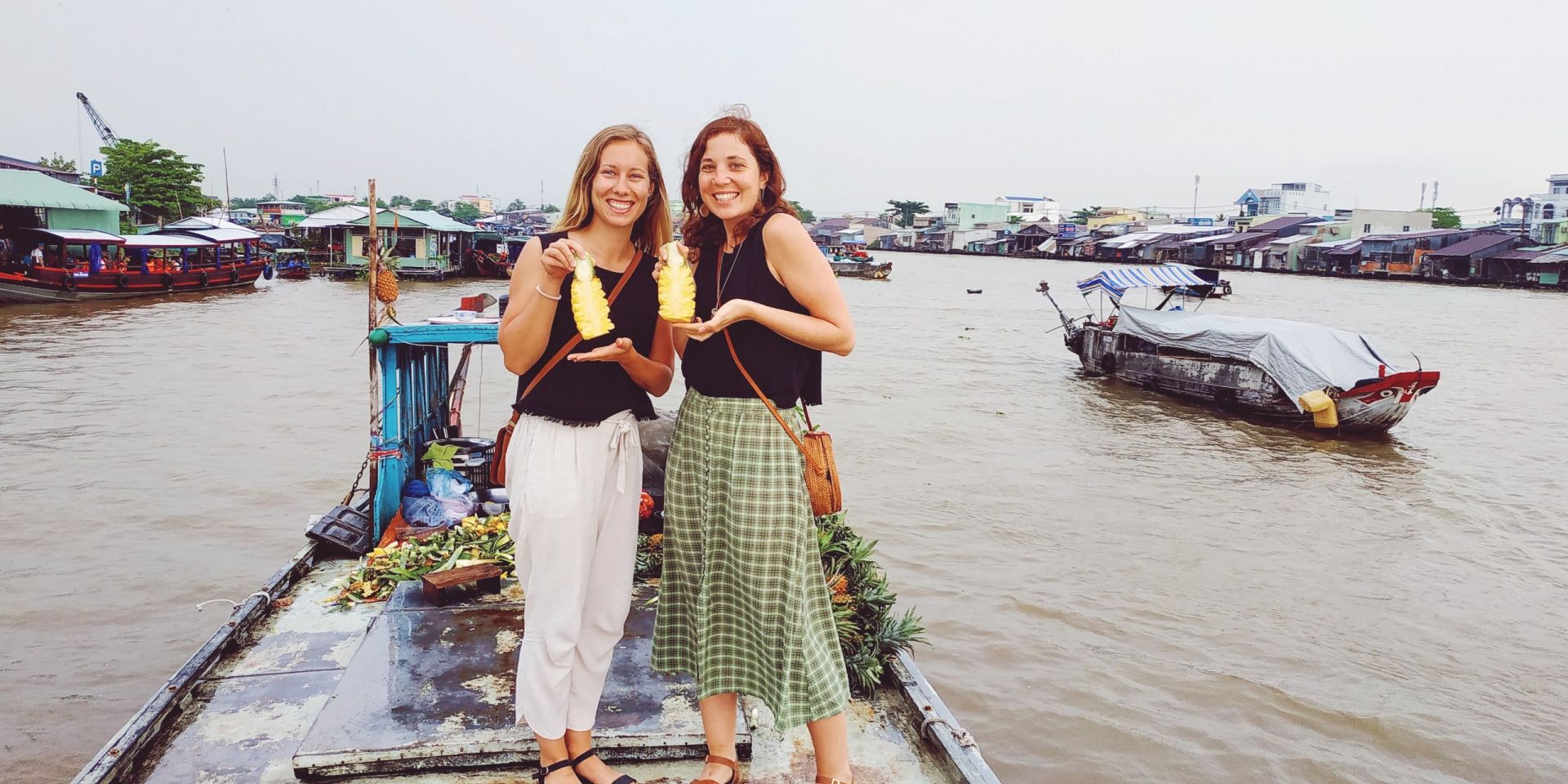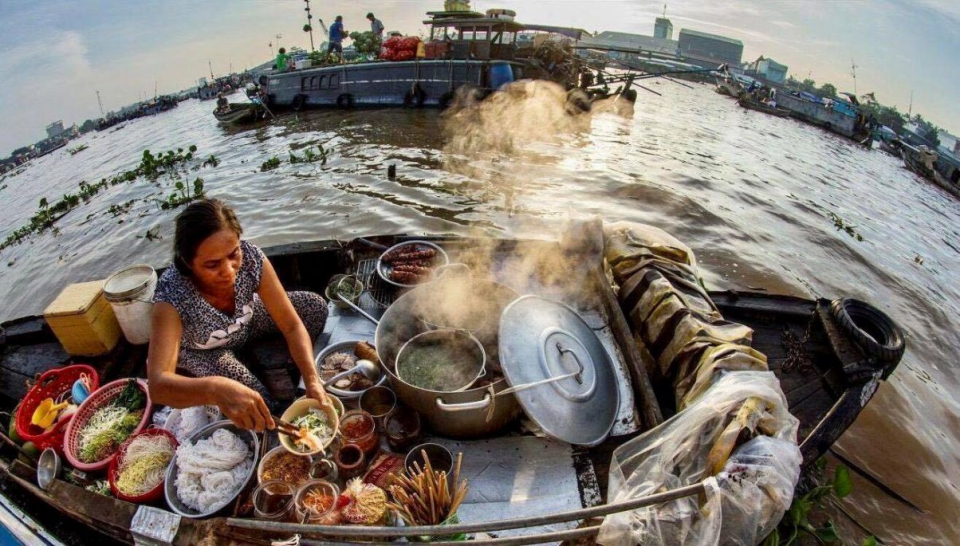 Experience encourages people to travel and thus making a trip to the floating market can fulfill this aim. Just being on the water and eating a bowl of noodles or sipping a cup of coffee while trying to balance yourself and these cups and bowls in the middle of running waves to make sure that you do not lose your breakfast is one of the best ways to experience the market. You can also get on the top of the fruit seller boats to relish some refreshing pineapples and see the paranoma view. Or you only need to see people transfer fruits by throwing them in the air which is enough to build up the unforgettable memories in the Mekong Delta.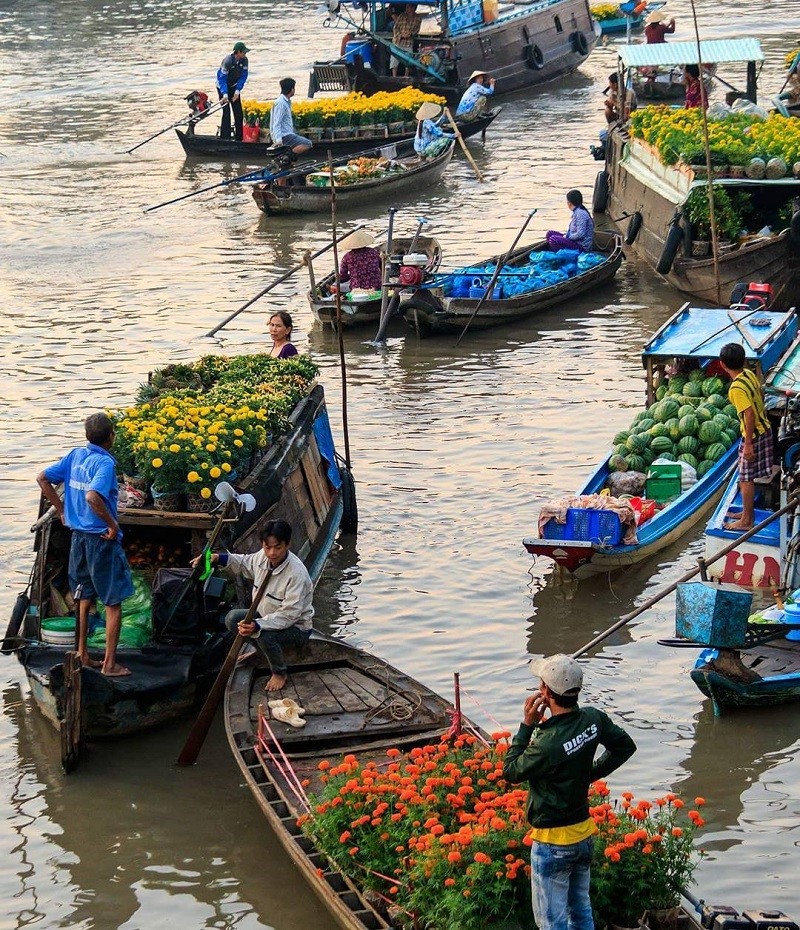 3- It's Beautiful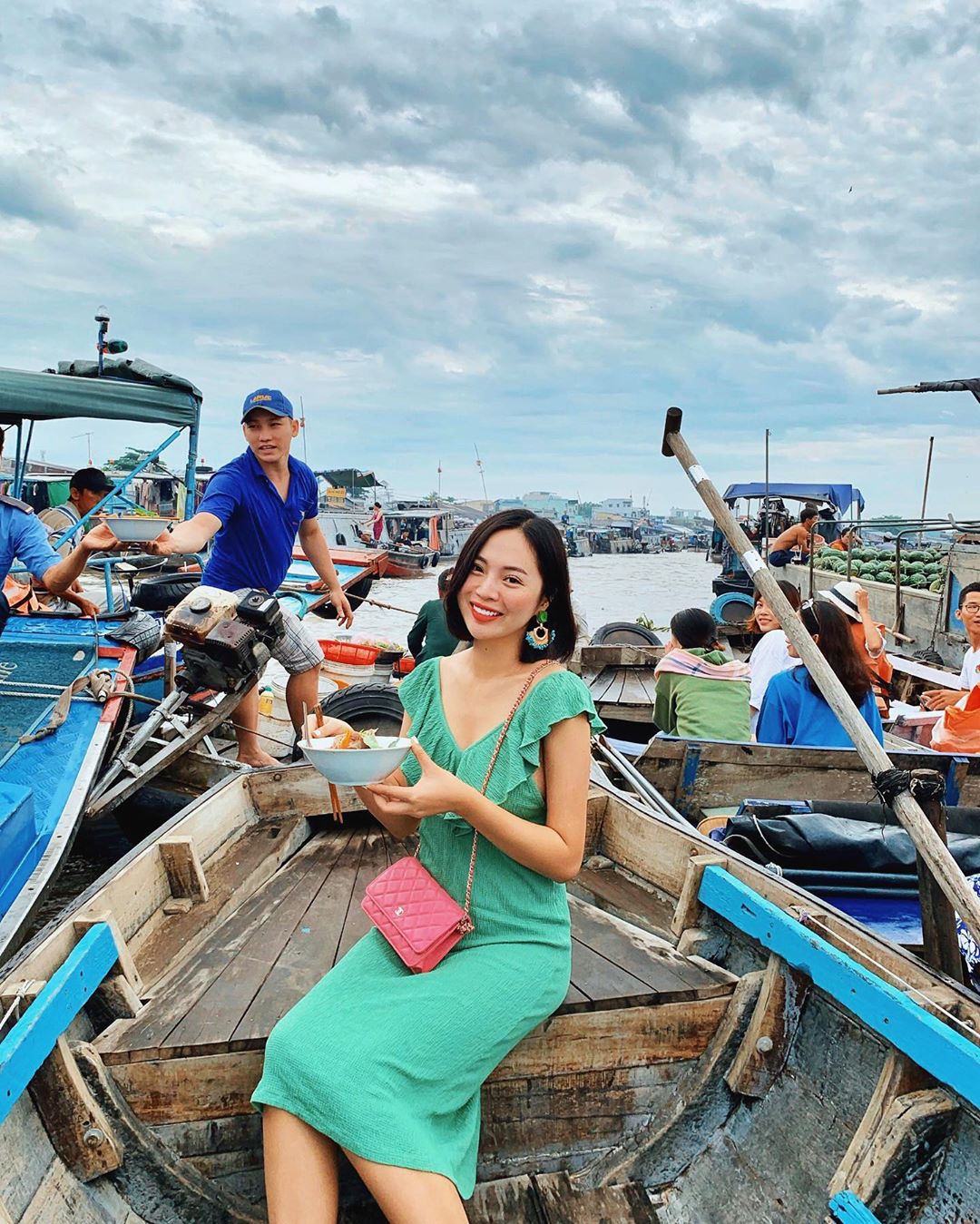 The market starts early in the morning which is also the best time to catch the beautiful sunset on the water. Just close your eyes, feel the warm sunlight touching your face and take a deep breath, you will understand how wonderful is it when waking up. Boats filled with endless colorful tropical fruits and vegetables dotting among the river bank will quickly captivate your attention. If you bring your phone, it is a good time to take some amazing photos. The thing that makes the market is popular among tourists is smiling faces from locals, which can ease any hearts. It goes beyond borders and languages.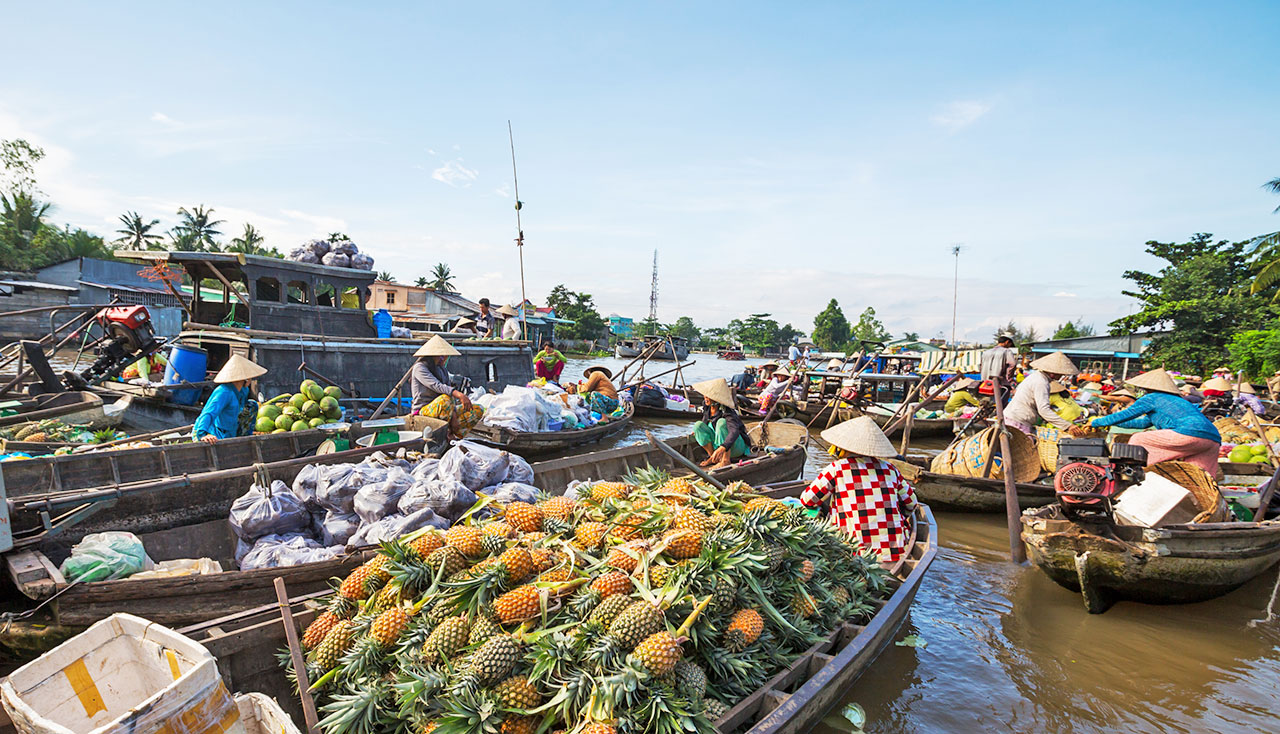 4- It spreads culture vibe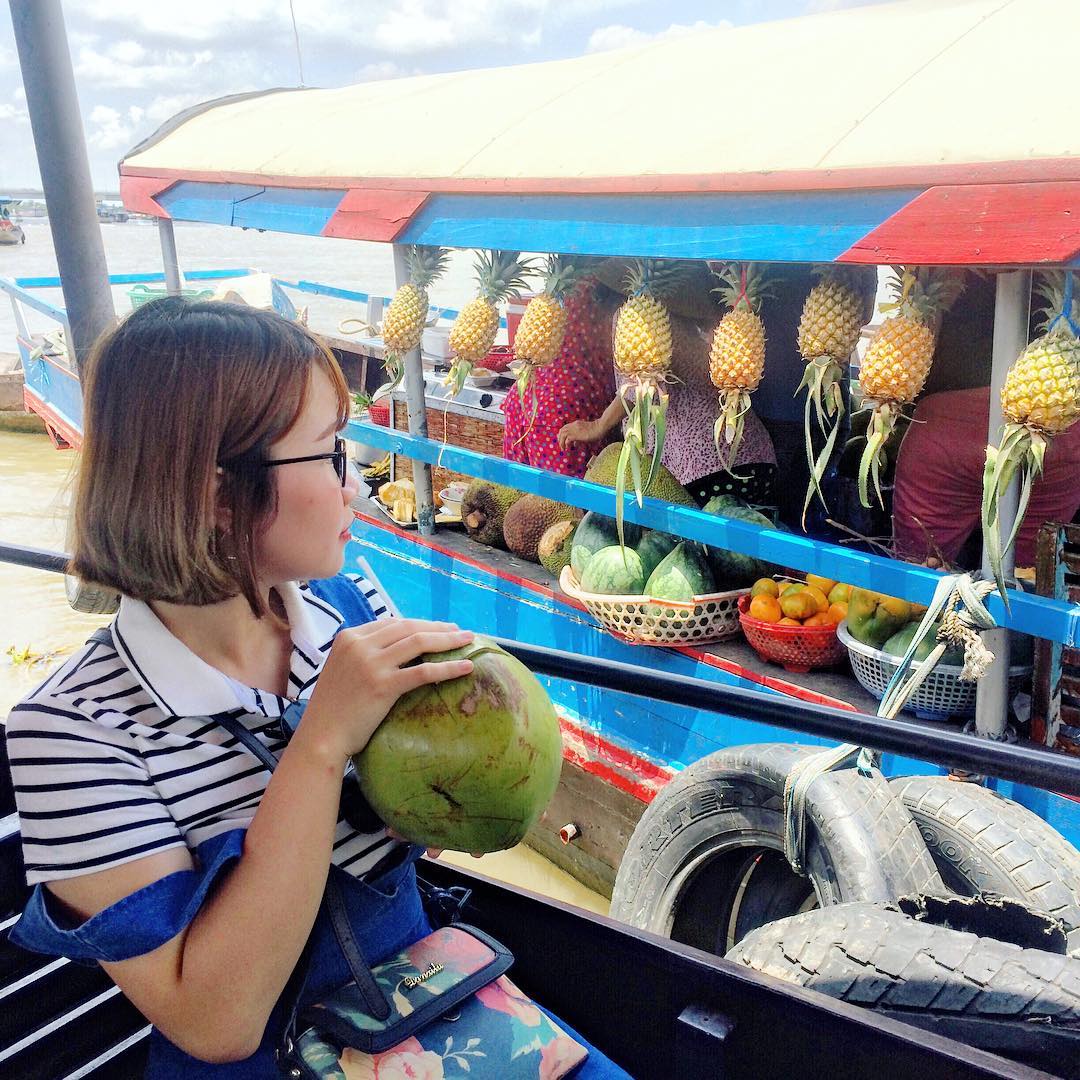 Everyone knows that the Mekong River has nurtured the Southern people for many years since the Vietnamese cultivated this land. Rivers are everywhere and they become an integral part of Mekong life so do the floating market. It reflects the habitat that people are embraced by water. Joining the market, you will have a chance to expose to water life. People live, do business, cook meals and get married on the boats. Even the eyes of the boat can tell you the story of Mekong ancestors. It exudes the culture vibe via daily activities and you can only feel it when you are in this special market.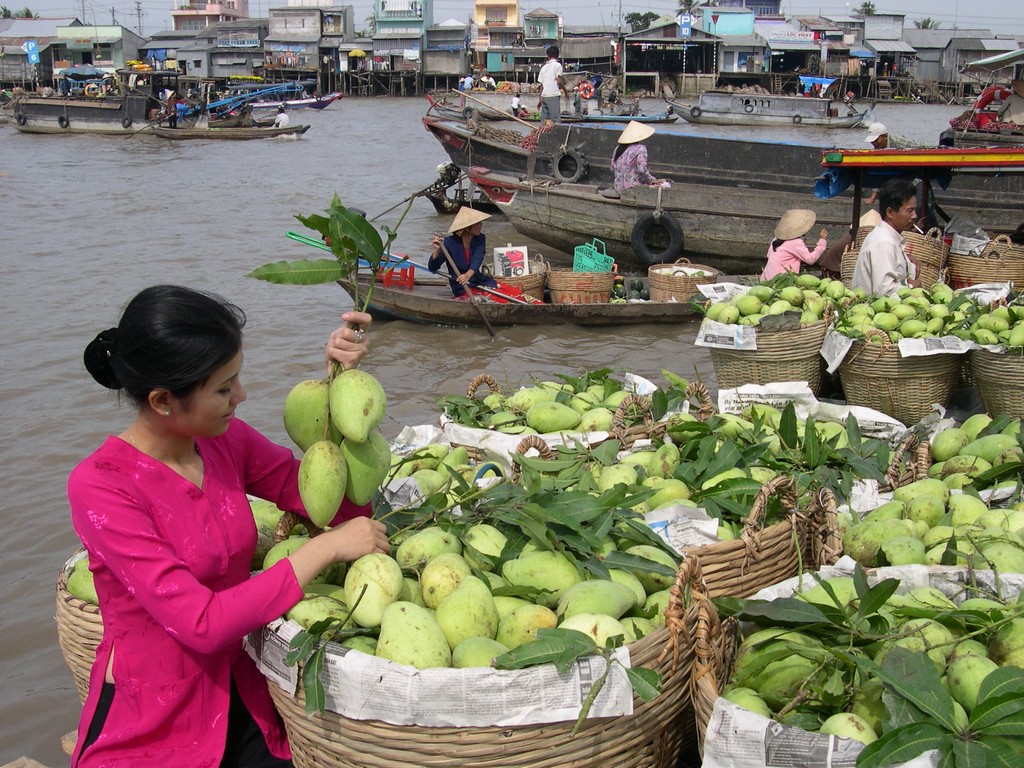 5- It's free 
Compared to entrance tickets that you need to pay for famous destinations around the Mekong, the floating market is free to discover. If you do not want to buy anything there, it is fine. It will cost you no penny (except the rented boat to wander around the market). Therefore, it is a good reason to pack your things and go for an unforgettable visit to the Mekong.