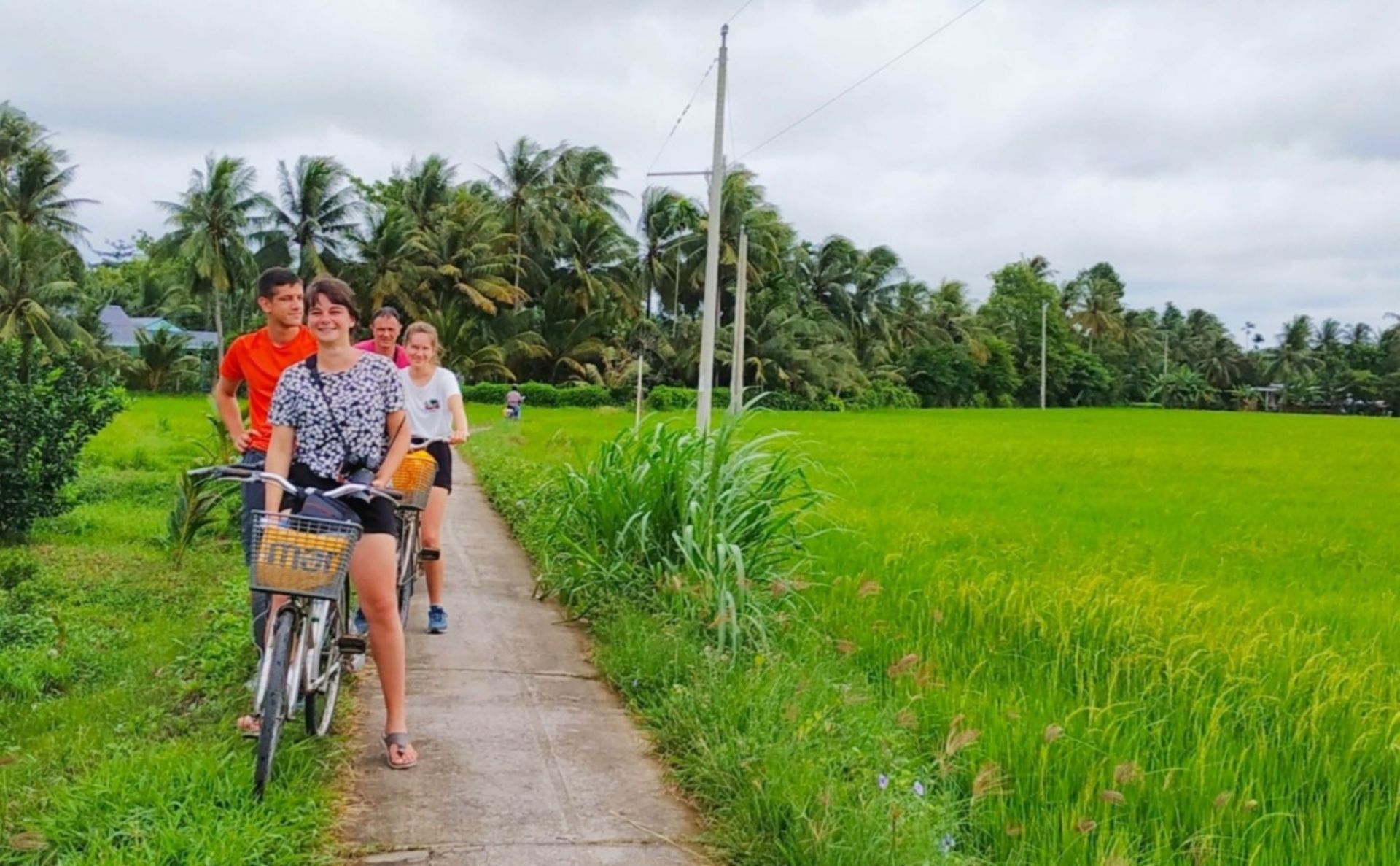 When it comes to a new tourism trend after the pandemic in Vietnam, we are no strangers to cycling experiences to both exercise and discover new places in a unique way for sure. In light of this trend, our blog will give you an overview of the top lists of the best cycling paths for tourists wishing to explore Vietnam from Ho Chi Minh City (Saigon).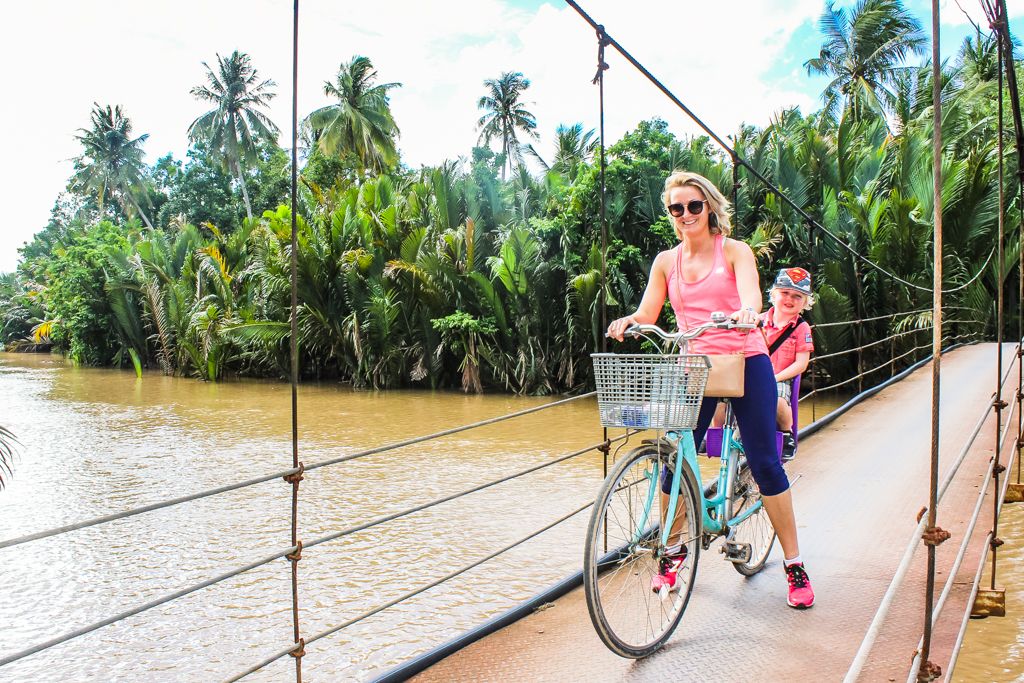 Ho Chi Minh City - First Stopover
Once you arrive in Ho Chi Minh, trying these exciting cycling trails at least once is an indispensable note in your list of travel itineraries.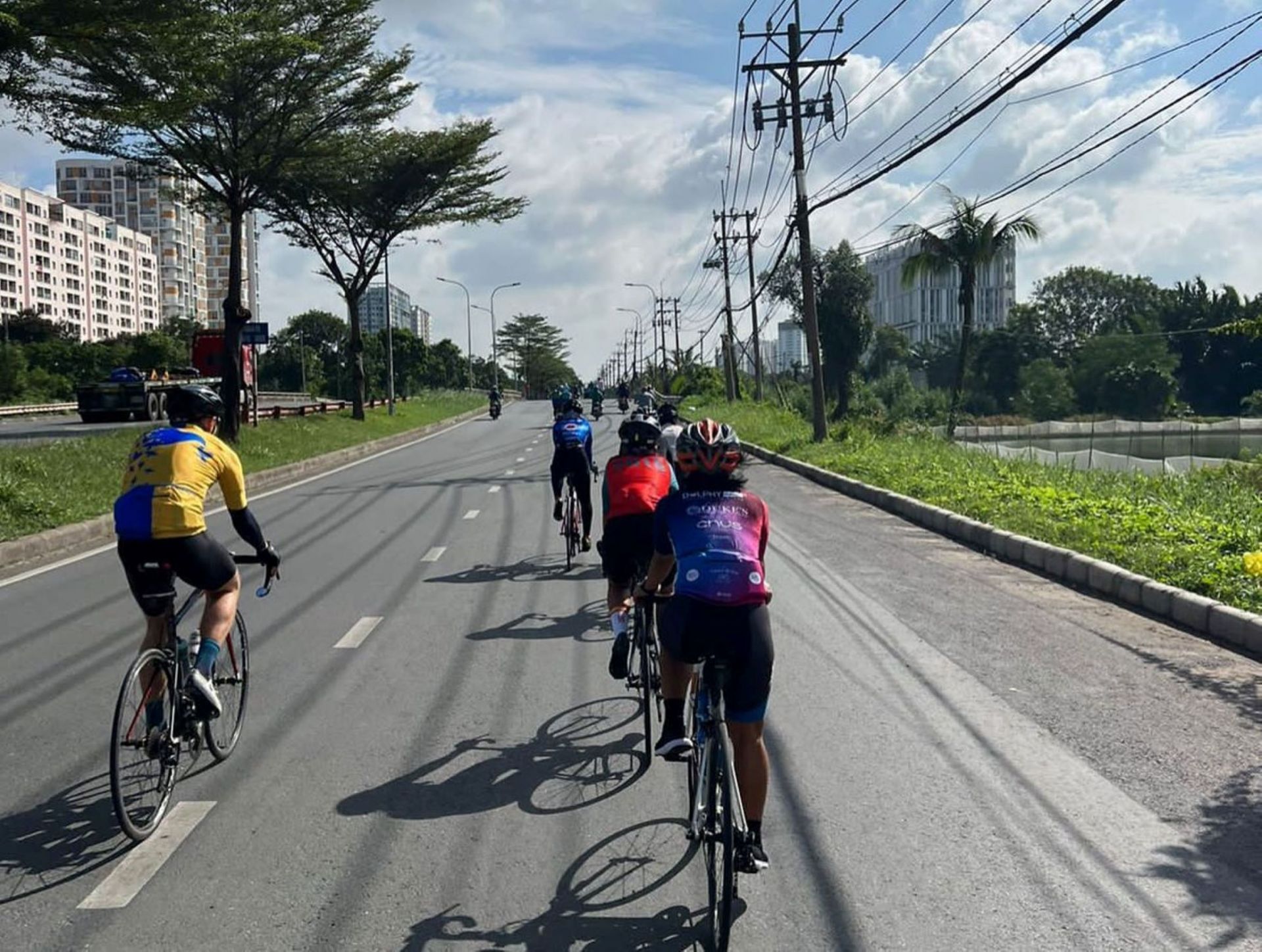 Referring to the place to organize outdoor activities, is indispensable for Ho Chi Minh City. Local Vietnamese people frequently decide to hold a modest bicycle or run a competition here. As an urban area with modern architecture with rows of green trees, this location is undoubtedly one of the ideal spots to ride.
Tuyet Tinh Coc - Dong Nai City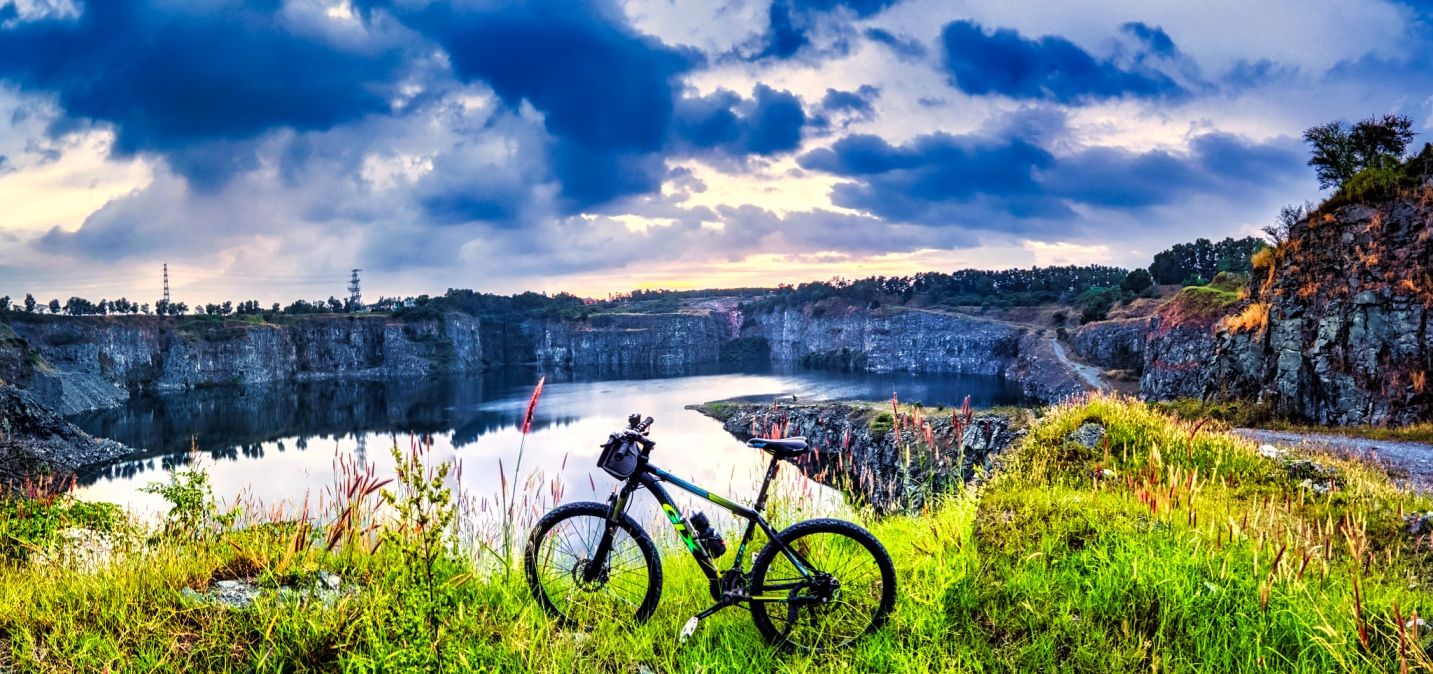 The driving time to get here from Ho Chi Minh City's center is less than an hour. A place like a paradise that will surely make you feverish with the beautiful scenery with a clear, blue lake surrounded by vertical stone walls. Being released with a bicycle around this place will definitely be a unique experience for you.
Especially, the emerald-green lake reflects every ray of sunshine, making this spot even more lyrical if you visit in the late afternoon. At any angle, the scenery is shimmering and beautiful to bewitch.
The Mekong Delta is blessed with peaceful and gently sloping roads, which are very suitable for cycling tourists who desire to have the authentic experience journey like locals. While cycling, you can see both familiar and new landscapes, endless fields, network systems, and interlaced canals. 
Cyclists can enjoy the beauty of riverside towns and enjoy tropical fruits, promising to bring you a wonderful experience. Cyclists can experience fanciful riverside towns, and vibrant greenery and enjoy fruit floating on the river.
Cycling path through the village densely planted with tropical fruit trees in Ben Tre.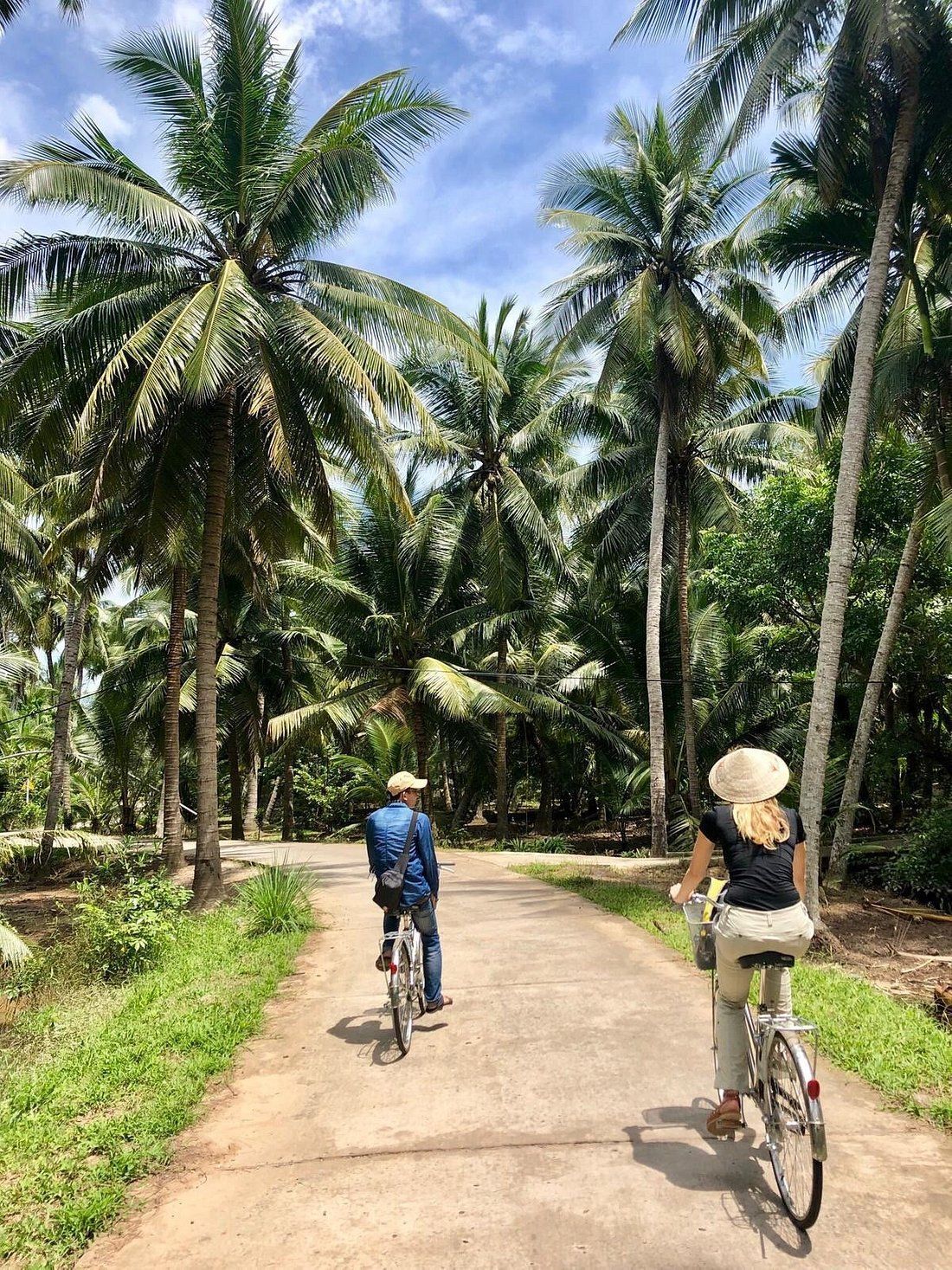 In particular, from Ho Chi Minh City, you only need to spend 2 hours to visit Ben Tre Province via our Mekong Delta 1-day tour and experience amazing cycling moments through the Vietnam village vibe. From there, you can get a closer view of the tropical fruit orchards and get a moment like you are exploring the mysterious forest by the winding paths here.
Cycling scene with golden rice fields in Vinh Long Province.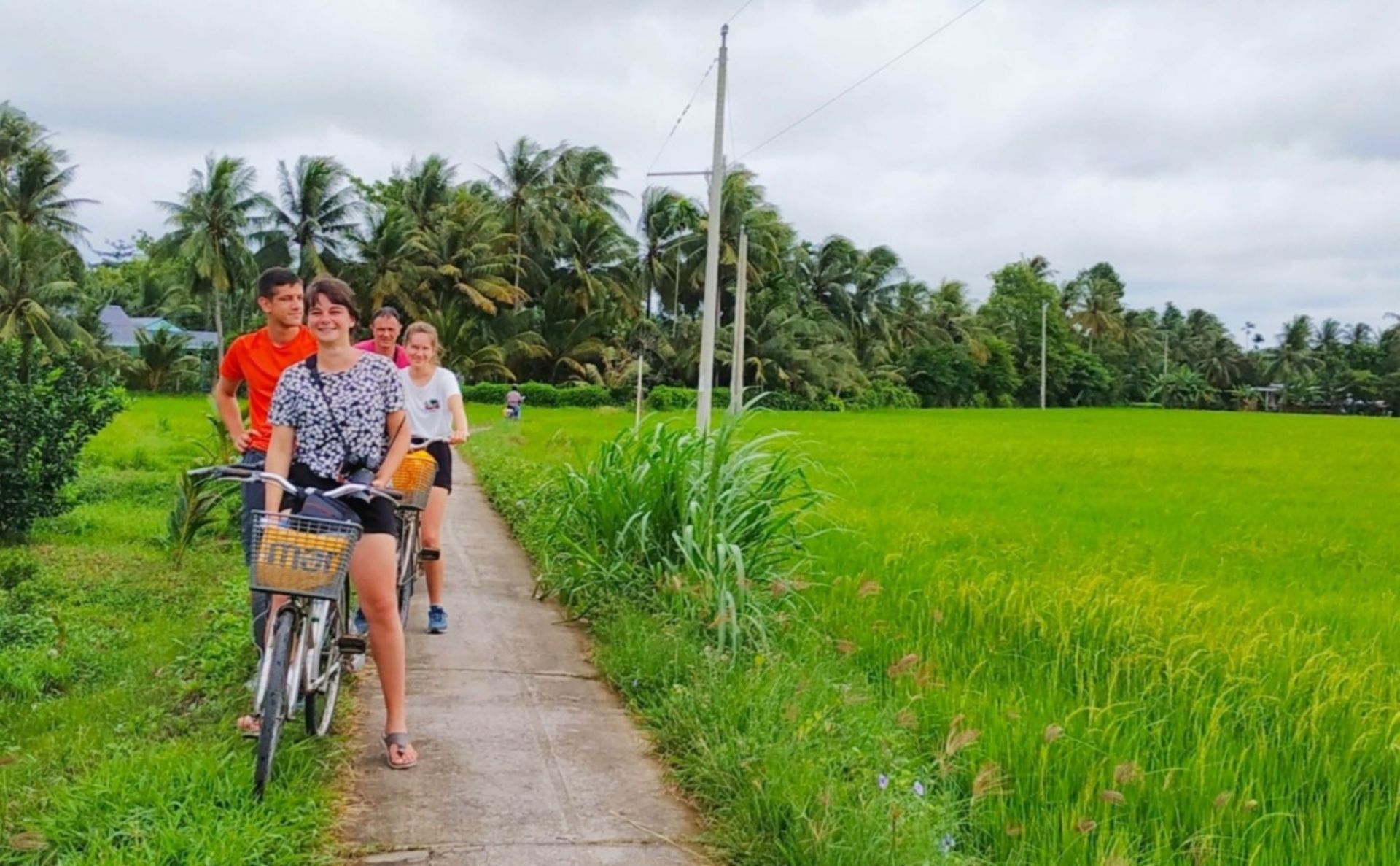 In contrast to the cycling scenery in Ben Tre Province, Vinh Long Province offers more and greater views of the golden rice fields. Of course, it will take longer to get there from Ho Chi Minh City.
Hai Van Pass - Đa Nang City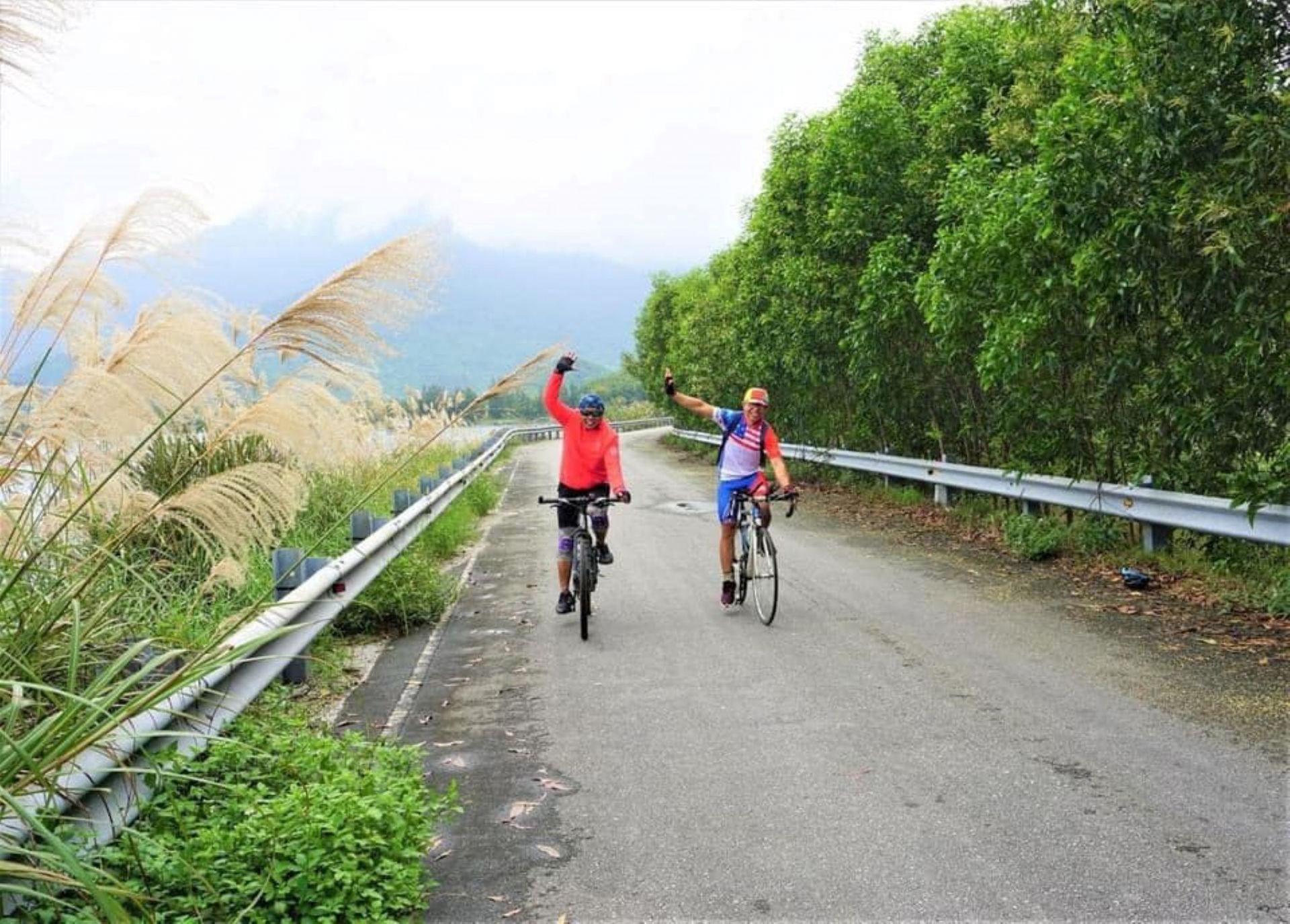 Hai Van Pass connects Thua Thien-Hue province and Da Nang city, is an ideal place for you to experience cycling and explore nature. It will be fantastic if you decide to cross the Hai Van Pass during your trip. You will be really satisfied when sitting on the top of the pass admiring the majestic natural scenery and having a snack with your friends right at this majestic destination.
Hoi An City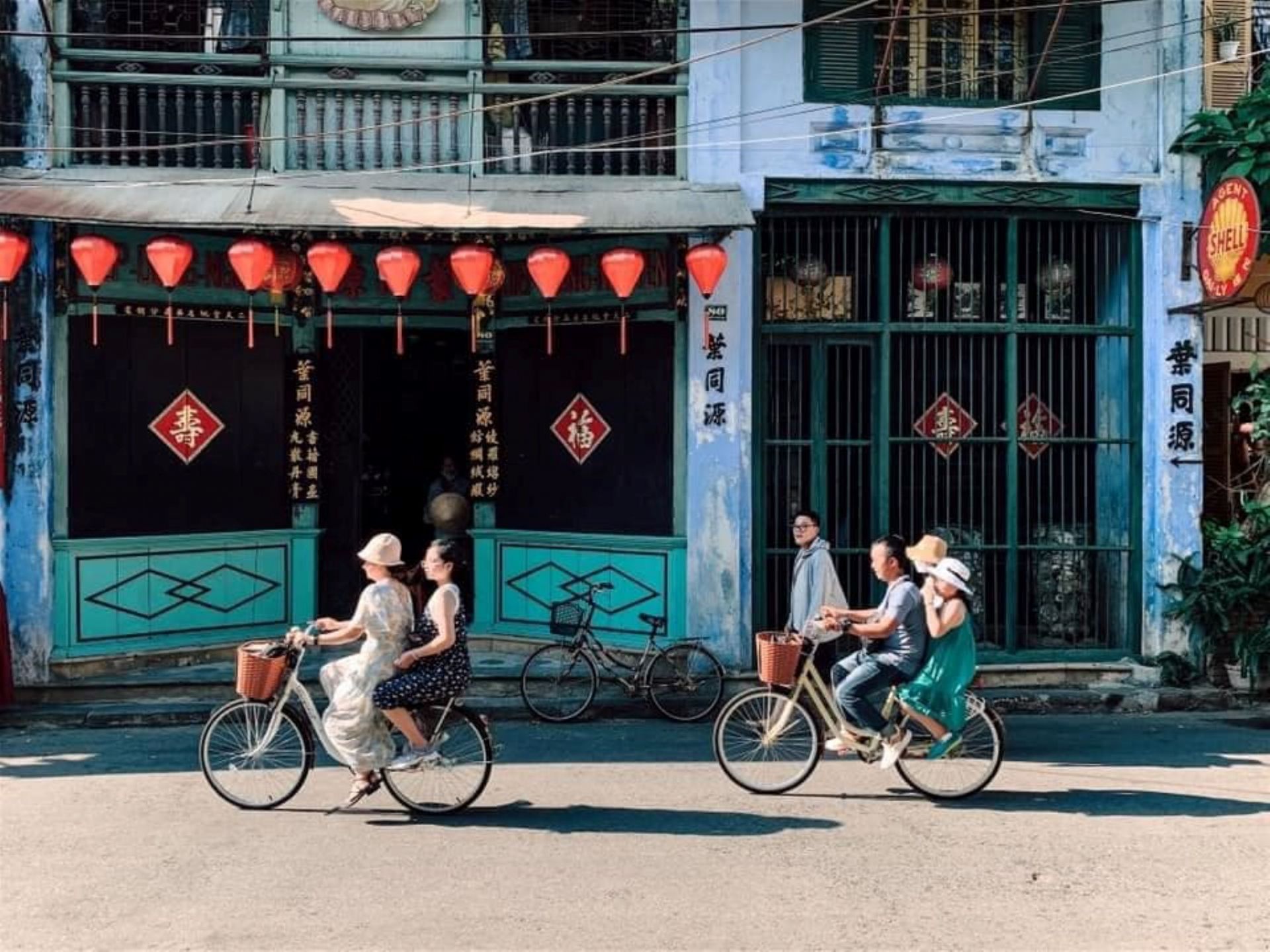 If you come to this gentle old town for the first time, cycling around this peaceful ancient town will be an extremely intriguing journey.
Cycling and exploring the narrow alleyways while taking in the ancient roofs leads to the route that follows the Thu Bon River and leads to Cua Dai Beach. Besides that, it is also simple to observe and sample the local food in Hoi An, such as Cao Lau, Quang noodles, mussel rice, etc.
In addition, you should bring a jacket with sunscreen and drink because the daytime climate in Hoi An is fairly sunny before riding to explore. 
To Learn More our useful tips in Vietnam JOIN GROUP HERE to discuss before going to here.