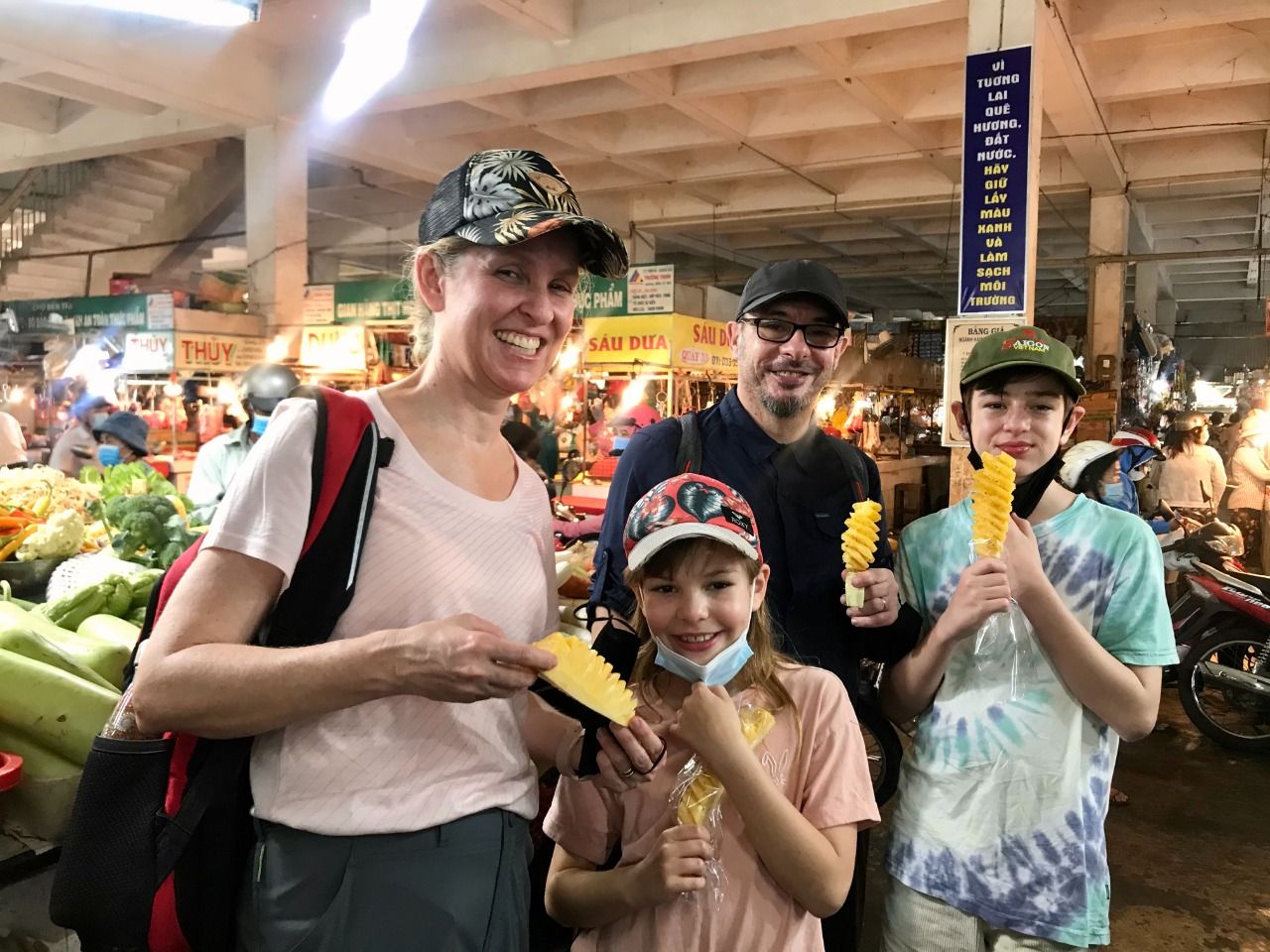 For travellers with a limited amount of time, a 1-day Mekong Delta tour provides the opportunity to visit the relaxed Vietnamese countryside by delving down the various river channels, which all provide a different experience to each other within this nature reserve. Regardless of the weather, this region promises fresh fruit, traditional dishes and homemade creamy coconut candies all year long – surely this is now top of your must-visit destinations!
Here are some reasons why you should spend a day at the delta:
1. Visit local Market
While making your journey through the delta be sure to find the bustling land market in the delta's largest city, Ben Tre – one of the true beating hearts of Southern Vietnam. On our full-day tour from Ho Chi Minh City, you will take a visit to the Mekong Delta's version of Saigon's busy Ben Thanh market. Ben Tre market is the largest wholesale and retail market for local fruits and foods – here you can find something to satisfy your hunger.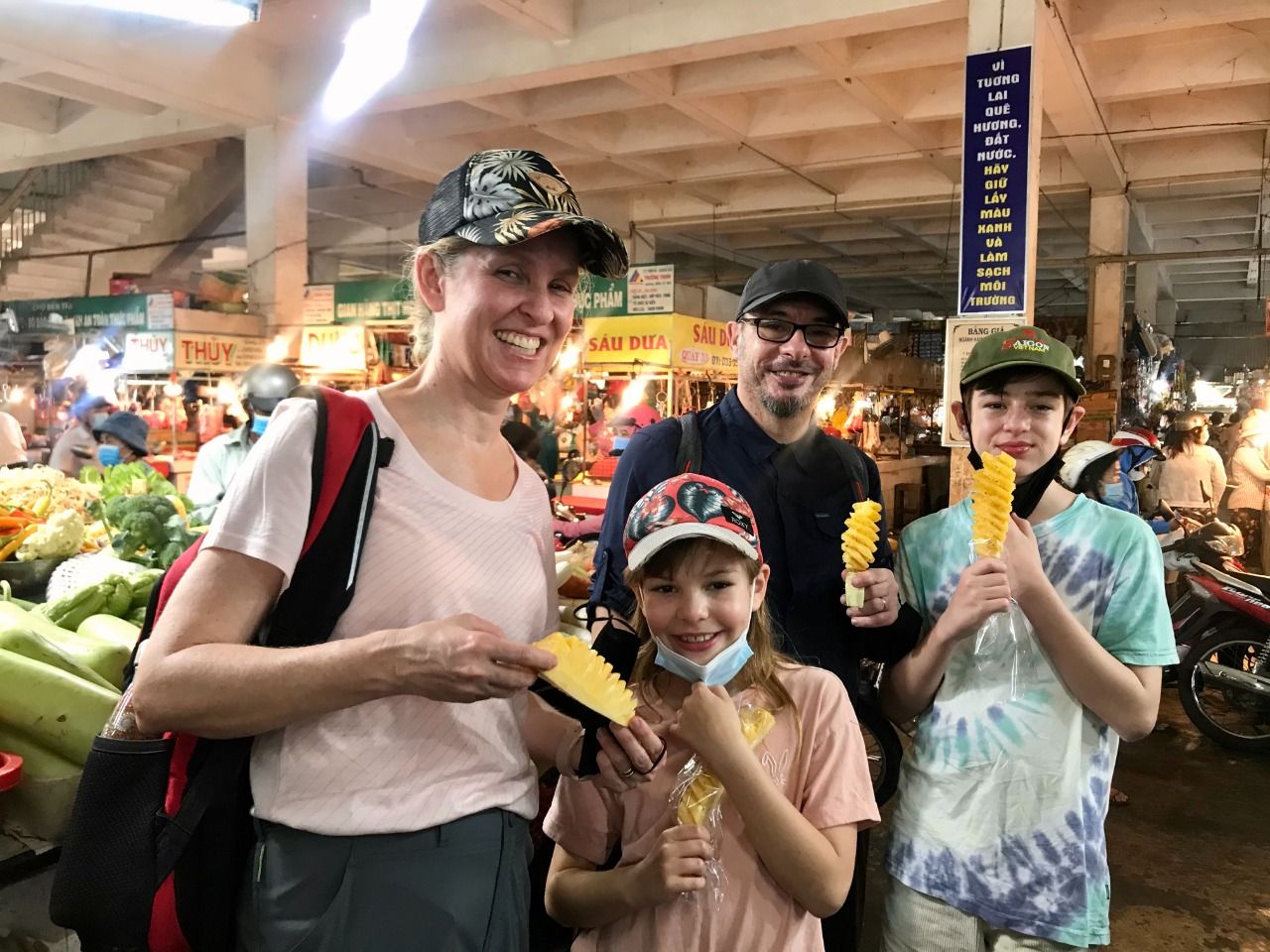 2. Meet the warm welcoming locals
Like most places in Vietnam, the natives are extremely proud and honured to show off their local area to visitors. This is especially present in the Mekong Delta. Be expected to be met with waves, smiles and open arms from every Vietnamese face you come across during your wonderful adventure. To meet the overwhelmingly friendly and hospitable locals, take a 1-day tour to the Mekong Delta and you will be sure to leave with an excellent impression on Vietnam and its people.
3. Visit coconut paradise in Ben Tre province
This eco-tourism hot spot has become an epicentre for tourism in Southern Vietnam however, some visitors are still missing out on all of what is on offer at this picturesque location. With only a limited time here, we try to ensure you experience every different aspect of the culture surrounding the Mekong Delta, including visiting local coconut workshop! Here you can see workers processing coconut's to separate the flesh from the shell, this is then sold to a manufacturer. Be sure to look out for coconut candy (keo dua), a tasty, sweet treat that is not often found elsewhere in Vietnam!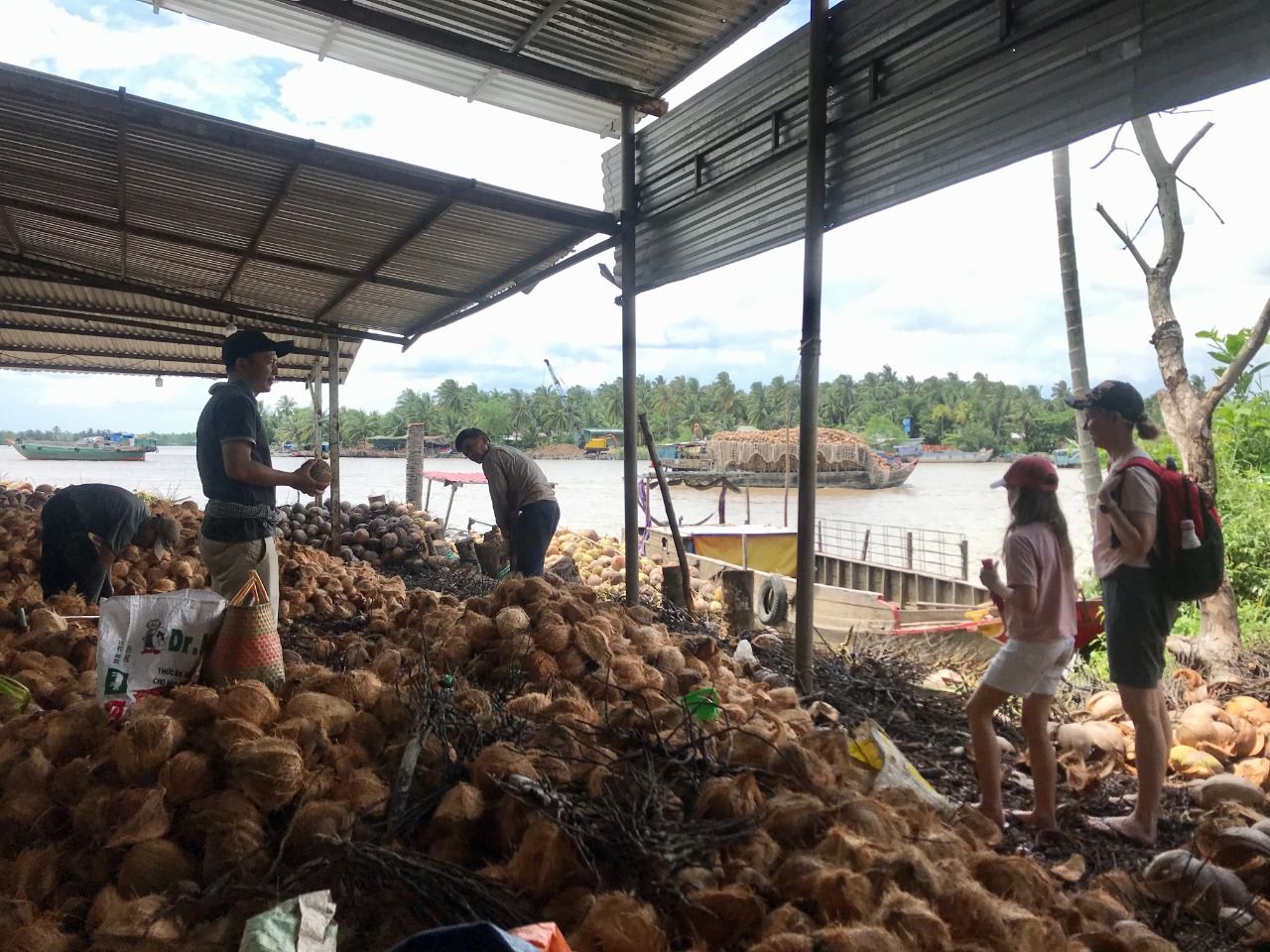 Here you can have a real hands-on experience when embarking on your 1-day Mekong Delta tour!
4. Cycle through local villages
Compared to other Mekong Delta tours available, we give you the opportunity to disperse onto the beaten track and take a short cycle through some traditional Vietnamese villages. Here you will have an insight into the daily life of the locals, while also hearing small children with gleaming smiles saying 'hello' and waving at every opportunity they have. This cultural experience is one not to be missed, giving memories that last a lifetime.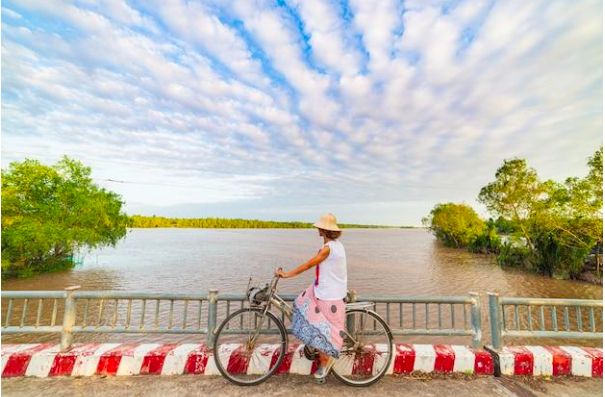 5. Take a sampan
Feel like a local by starting an adventure of roaming the rivers on a traditional Vietnamese boat - which has been used by the natives for centuries. By taking a sampan you will delve deeper into the smaller canals, which allows for the intake of breathtaking scenery that surrounds this beautiful, untouched area. Become at one with nature and admire the natural, biodiverse landscape while inspecting the different flocks of birds and species that roam and live in the Mekong Delta's environment.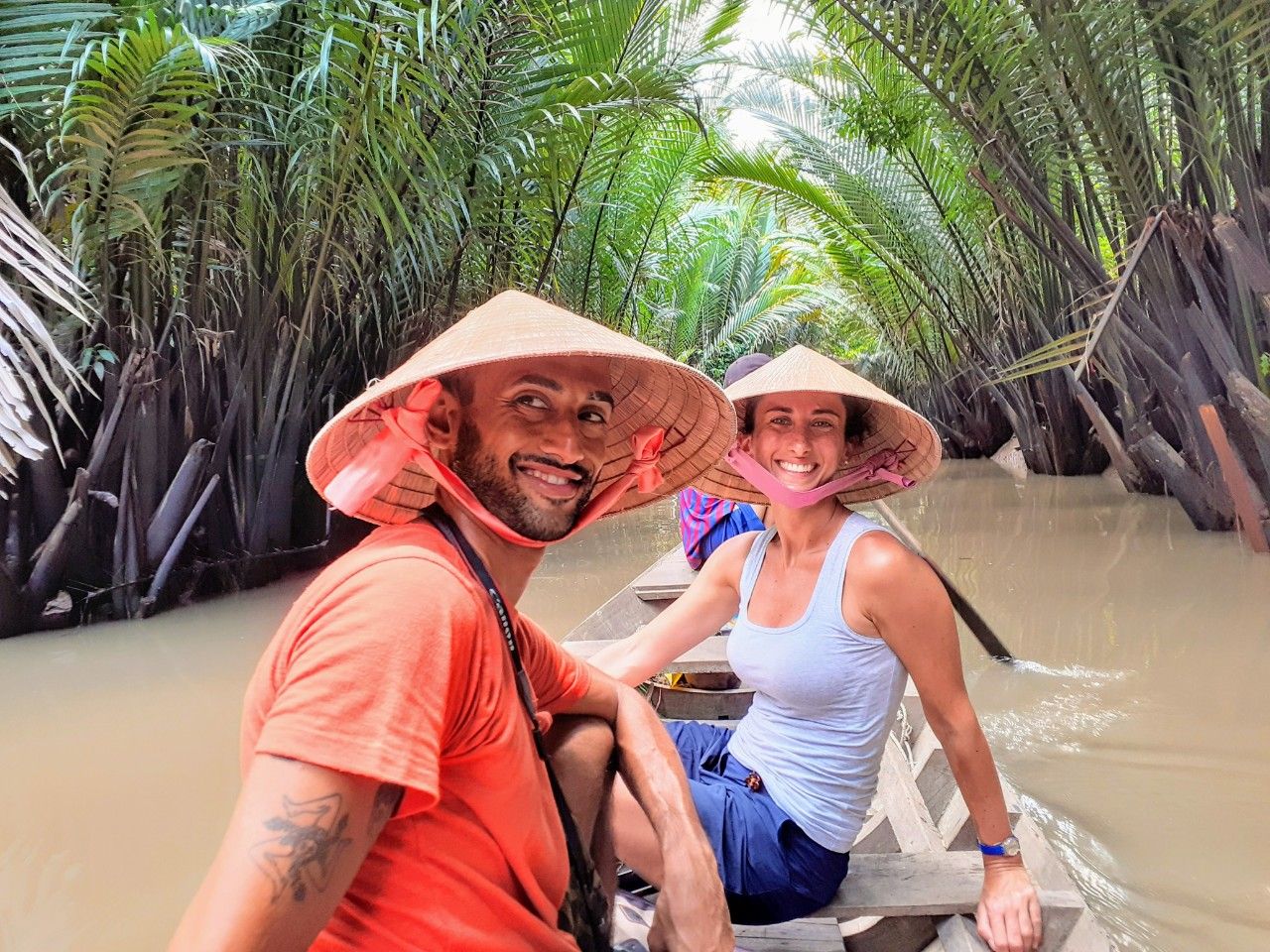 Booming with natural colour, wildlife and an array of culture it is easy to understand why the Mekong Delta is on every traveller's bucket list. With an immense range of things to see and do at the delta, make sure you don't miss out on some of best kept secrets surrounding the nature reserve. Our full day Mekong Delta tour from Ho Chi Minh City will make sure you leave Vietnam with a distinct memory from your wonderful trip. 
We hope to have inspired you to visit this truly unique location! If you don't know where to start or want to include something truly unique as part of your experience, why not take a look at our catalogue of tours?