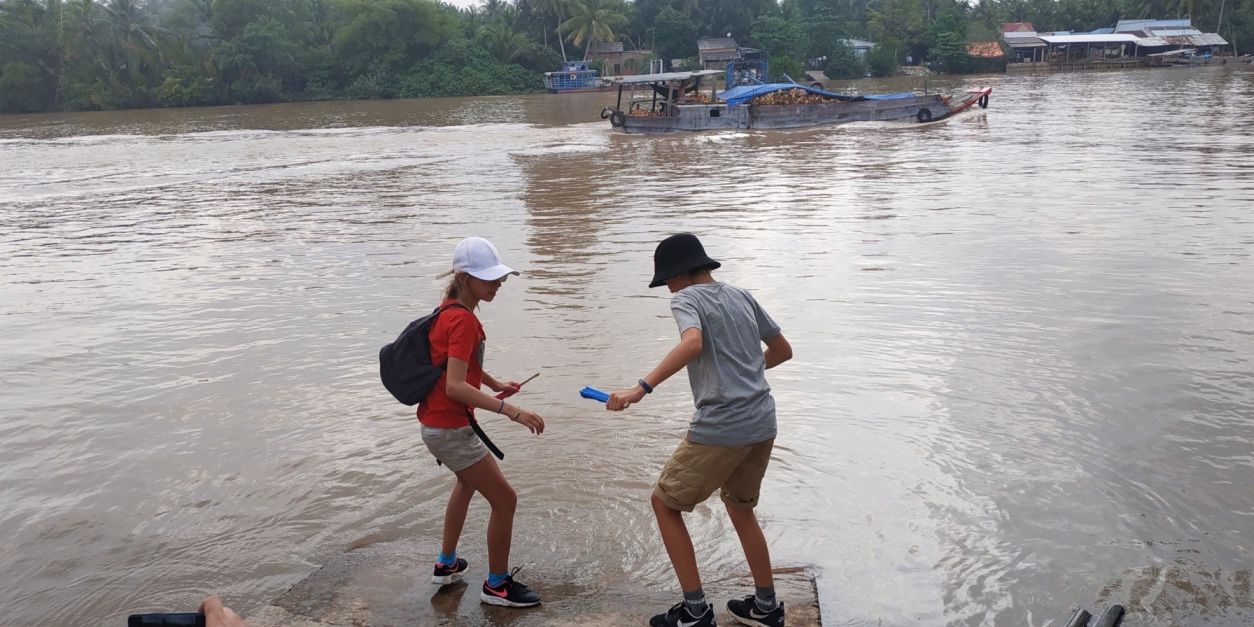 Limited time left to discover the gems of Southern Vietnam but want to ensure you gain a full cultural experience, look no further than 1-day Mekong Delta Tour, which doesn't disappoint! 
Here's what to expect:
To make the most of your Mekong Delta day tour from Ho Chi Minh City, it is essential to leave early (approx. 7 AM) to make the most of your adventure. On your way be sure to learn about the different cultures surrounding Vietnam – although, if you are tired there is a chance to catch 40 winks! 
Arriving at Ben Tre, a small city which happens to be the coconut capital of Vietnam, you board a boat and make the gentle journey up the river. On the way, you pass by busy islands full of tourists before arriving at a secluded local coconut workshop. Watch the process closely as the elderly masters make coconut candy from start to finish. We make sure you don't go hungry as your mouth drools while gazing on – This is the opportunity to tuck into the sweet candy while admiring the handmade process!
Learn a local hand-making workshop 
Next, a journey through the coconut island on a Tuk-Tuk. This is a perfect opportunity to admire the local scenery. You arrive at a local broom-making workshop – something you definitely wouldn't expect to see on the average Mekong Delta day tour!
our guest drove the tuk tuk on 1-day Mekong Delta Tour
Try many countryside transportations to get more experience 
Now, it's time to get back onto the water. Board a sampan and sail down the canal, super quaint and quiet, you will only see a handful of boats - it is the opposite of any journey you make in Ho Chi Minh City!
What follows is a short journey, a chance for you to get some rest after your busy morning activities. You soon arrive at a ferry junction, ready to board for arrival upon a secluded local island. Once you have arrived, you will be met by a feast of local delicacies before embarking on a leisurely cycle around and through the island. On your cycle, you can take the time to spot every tropical fruit within the vicinity – fresh guava, bananas and rambutan just to name a few! Locals will be waving while they farm. Make sure to not drift your focus for too long though, the narrow passages can be difficult for some cyclists.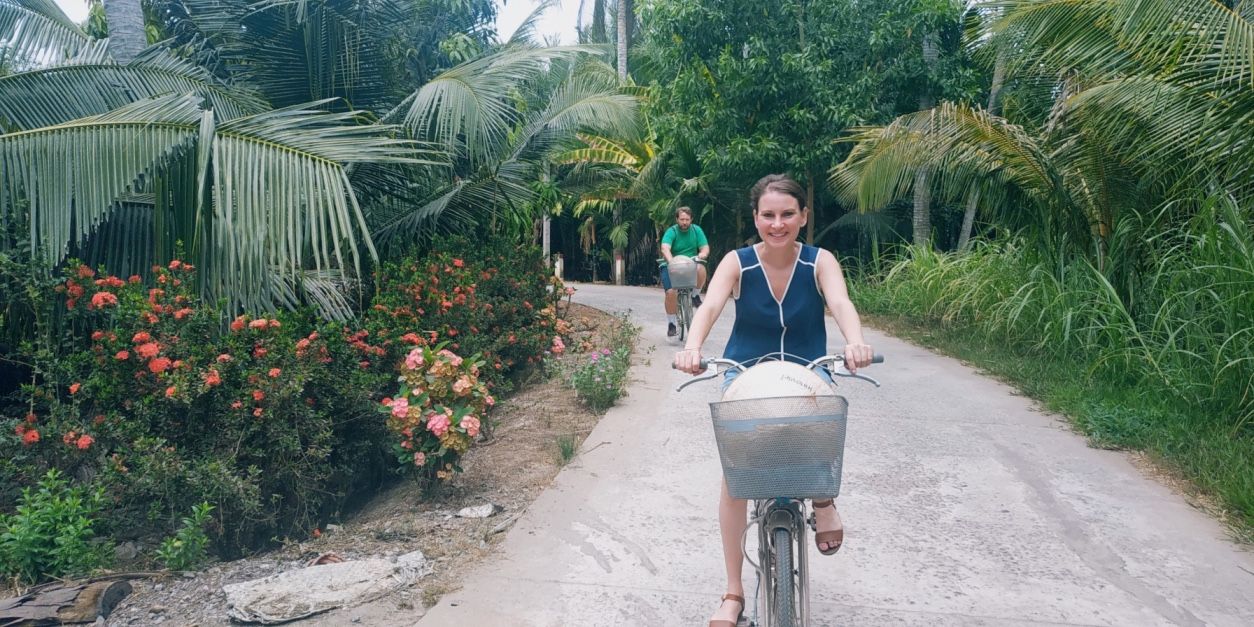 Tranquility land 
After an afternoon of activities, it is time to return to the city. Your Mekong Delta day tour is now over. Once you arrive back in Ho Chi Minh City, the completely contrasting environment will be a shock, but you will appreciate the time you have spent on your cultural experience away from the hectic civilization of Saigon. Your only thought will be wishing you could've spent longer at the Mekong!
This is an insight into what to expect from a 1-day Mekong Delta tour, maybe you want more time to escape the busy city environment and admire the secluded environment – if so, a 2-day Mekong Delta Tour may be better suited to your needs. 
To Learn More our useful tips in Vietnam JOIN GROUP HERE to discuss before going to here. 
To Book the tour Mekong Delta Tour, please drop your message on [email protected] or whatsapp (+84) 83 439 1331