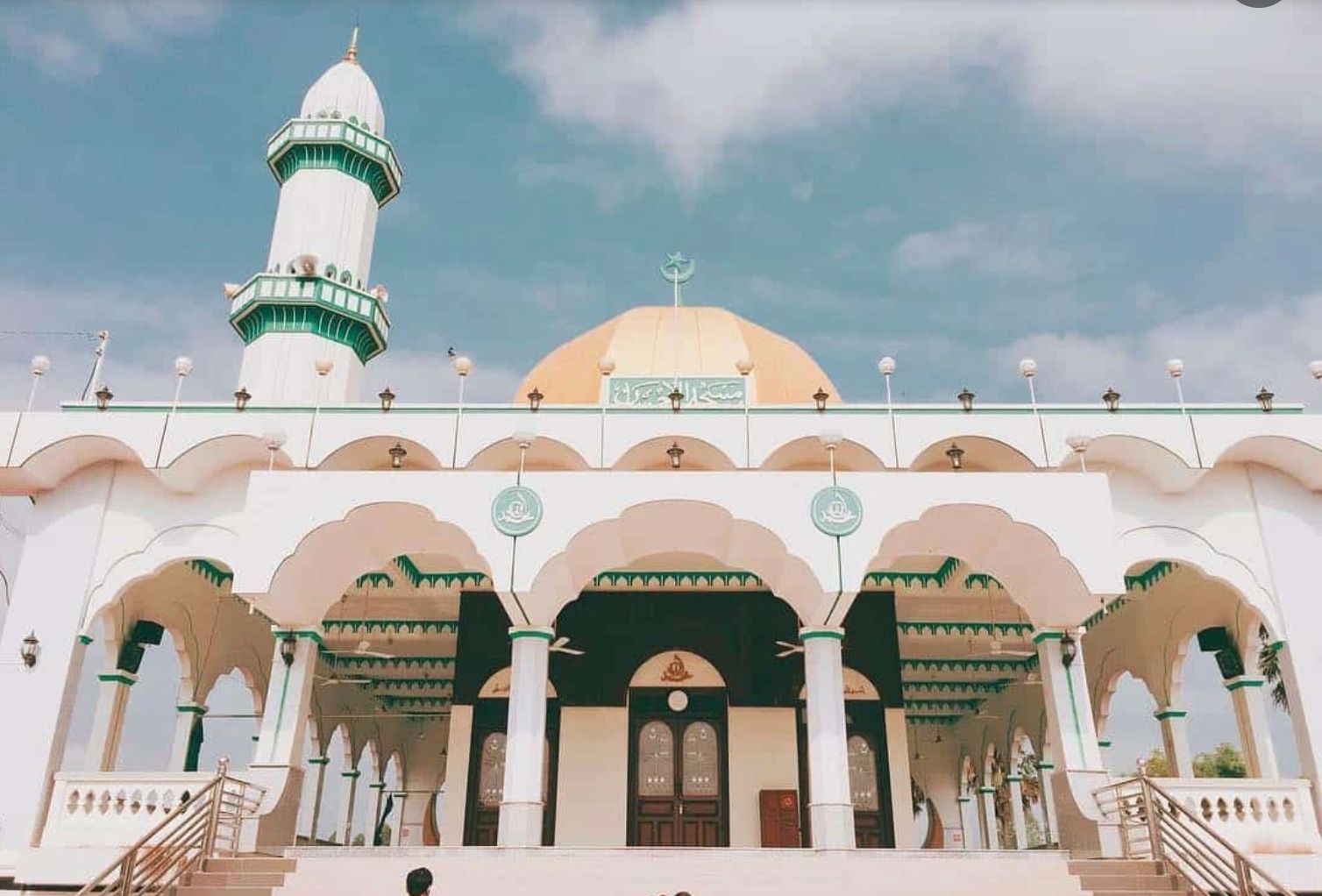 The 3 most beautiful mosques in Vietnam
Let's explore the famous mosques to learn the unique religious culture of the people here.
The largest and most beautiful mosques in Vietnam are usually located in Ho Chi Minh City and An Giang province.
Mubarak Mosque
This cathedral was built in 1750 in a large area on the shore of Chau Giang, Chau Giang hamlet, Chau Phong commune, Tan Chau, An Giang. This is also the most famous and oldest mosque in An Giang.
Mubarak Mosque is a national heritage work and the pride of the people here with its Muslim-style architecture in the Middle East, harmoniously combined with the culture of the Cham people in the South. 

Jamia Al-Musulman Mosque
Jamia Al-Musulman Mosque was first built in 1935 and is considered as one of the major mosques in Ho Chi Minh City. In the past, the existence of this place was aimed at serving Muslims from South India living in the city.
Southern Indian Islamic architecture is a prominent feature found here and attracts a lot of interest from tourists.
Today, Jamia Al-Musulman is a gathering place for all Muslims from Pakistan and Indonesia. Not only the Muslim faiths but also many tourists come here to listen to the propaganda and visit the beautiful scenery and architecture inside the Mass.
Masjid Al Ehsan Mosque
Located in Da Phuoc Cham village, An Phu, An Giang, Masjid Al Ehsan Cathedral is one of the spiritual tourist attractions loved by many tourists. Stepping into Cham village, you will feel like you are lost in a unique miniature Muslim land.
The main color is white with green decorative borders creating accents for the Cathedral. The long and wide corridor area is a resting place for the elderly as well as a place of worship.
This mosque is very high and has a large area, has the typical design of the Cathedrals in Dubai and the Middle East regions with the characteristic onion shape and crescent moon.
Don't forget to get our special promotion 

To Learn More our useful tips in Vietnam JOIN GROUP HERE to discuss before going to here.