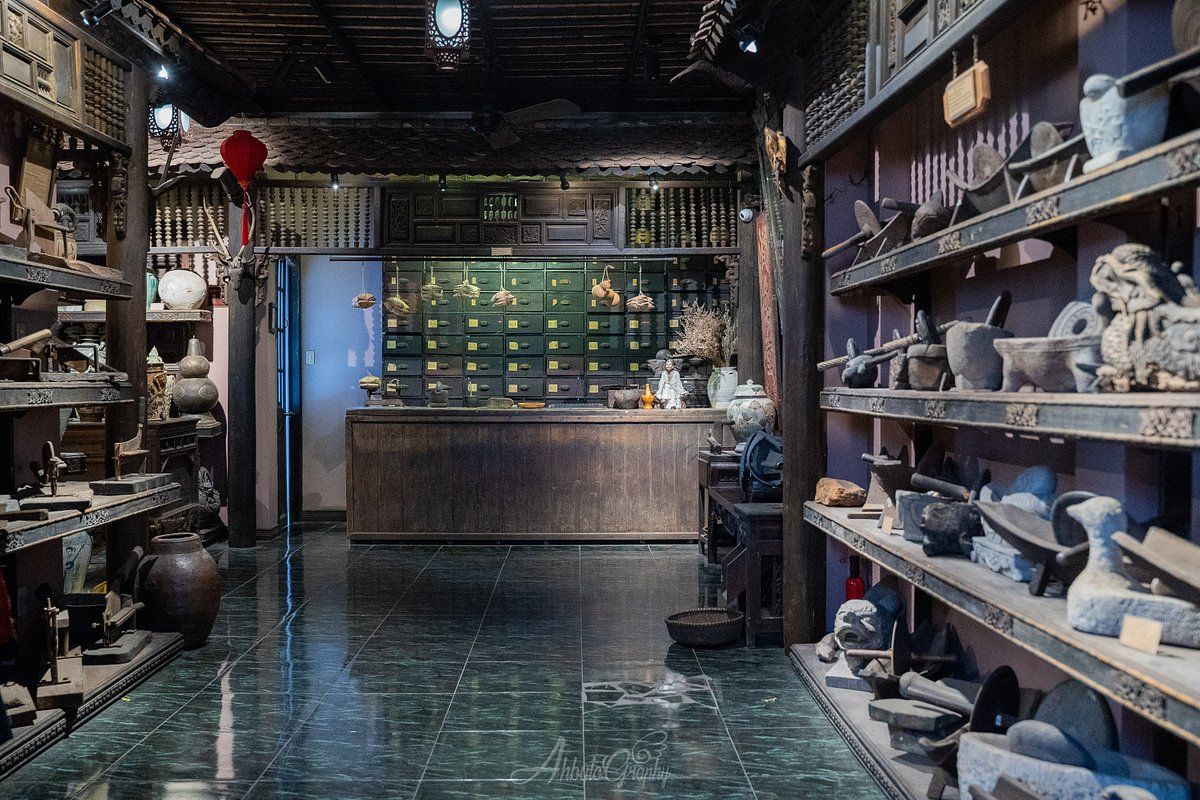 From untouched cultural experiences, and locals to delicious food, we will run you through our list of the top destinations where you can make your day trip would be perfect in Ho Chi Minh City.
Lunch Lady street food store is recommended by Anthony Bourdain
Lunch Lady is a local food store in front of an old apartment. The food store has been famous since an American chef called Anthony Bourdain in 2010.
Owner of the name is called Nguyen Thi Thanh.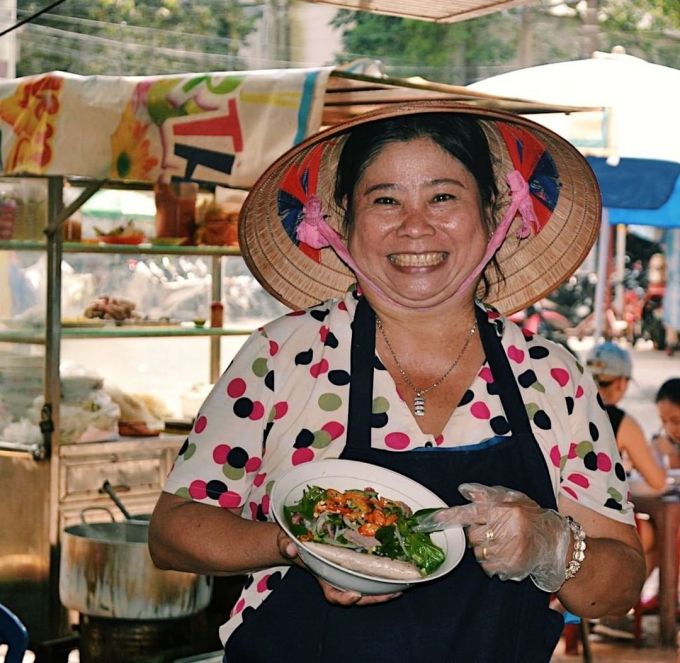 In a journey came to Viet Nam, tasting cuisine, he was so surprised to enjoyed Mrs. Thanh's noodle. He said that It was such good taste but no name to suggest to others. 
He asked to be filmed, then " Lunch Lady" was named after his videos. 
Dishes are changed every day.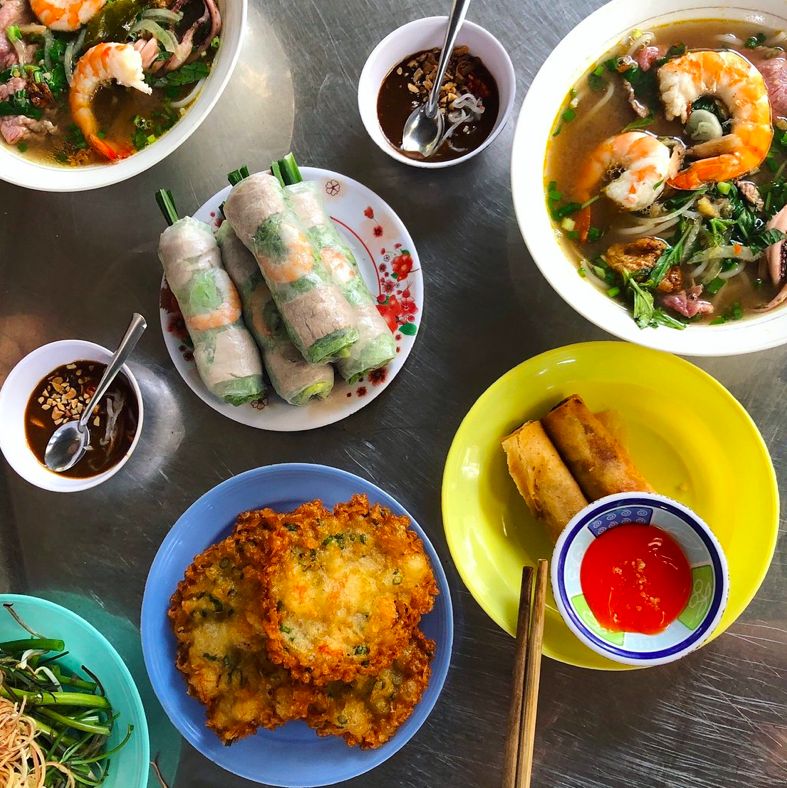 Address: Apartment, Block D, Nguyen Dinh Chieu,Da Kao, District 1 
Open hour: 10h30am - 4pm (Mon - Sun) 
The oldest Pho restaurant in a narrow alley 
Next, you should list an authentic restaurant called Pho Minh on your day trip to Ho Chi Minh City.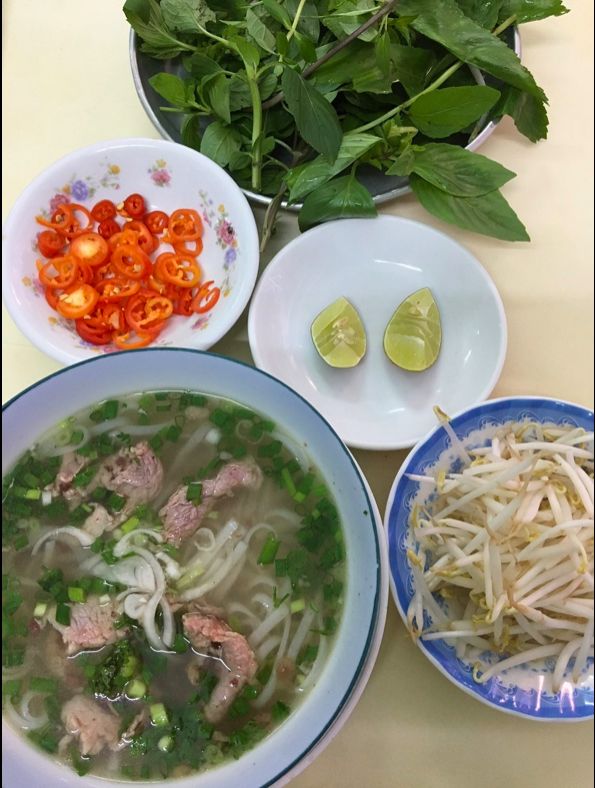 It is a family business that has been carried on for a few generations, we would recommend you go before 10 am to make sure to fill up your stomach before their Pho sold out. 
Pho Minh restaurant is located in the alley next to Liberty Hotel. 
Tips for you: Should go there around 7:00 - 7:30 am, dishes are served quickly and do not need to wait.  
To get the truly authentic and local story, do not miss our morning tour  
Fito museum 
This museum will suit those who love orientation medicine and learn more about it. 
Step into the museum, fragrant make your nose fresh and comfortable.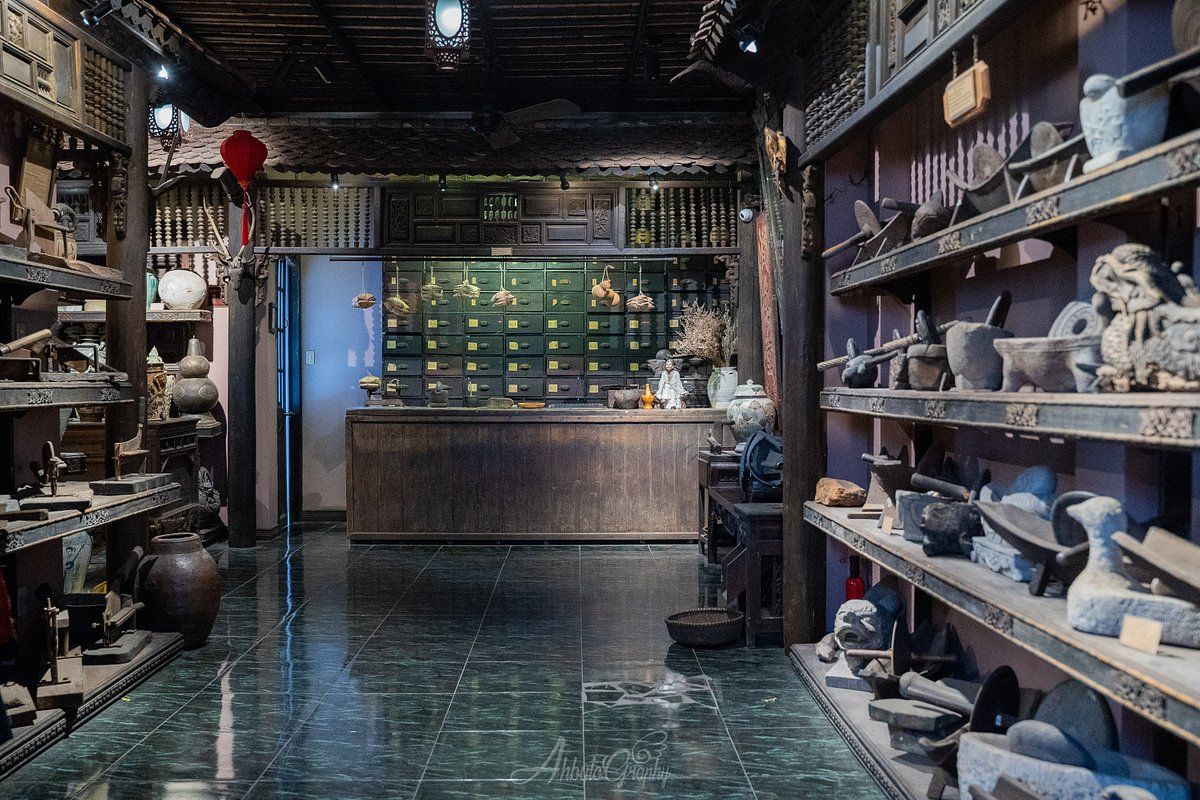 Learn more Le Huu Trac and Hai Thuong Lan Ong, who are the ancestors of Vietnam medicine. There are many rooms to display many different topics from historic founding, culture orientation,the useful tips from eating and drinking, etc. 
Would recommend anyone interested in medicine and 
We would recommend anyone interested in medicine and should go there as a part of your day trip in Ho chi Minh city. 
Address: 41 Hoàng Dư Khương, Phường 12, Quận 10
Opening hour: 8:30 am - 5:00 pm (Mon - Sun) 
A O Show in Opera House
You would not be surprised, we suggest A O show is one of things you should experience on your day trip in Ho Chi Minh at least one time. 
'A O' is a name derived from 'Lang Pho' which means 'village and city'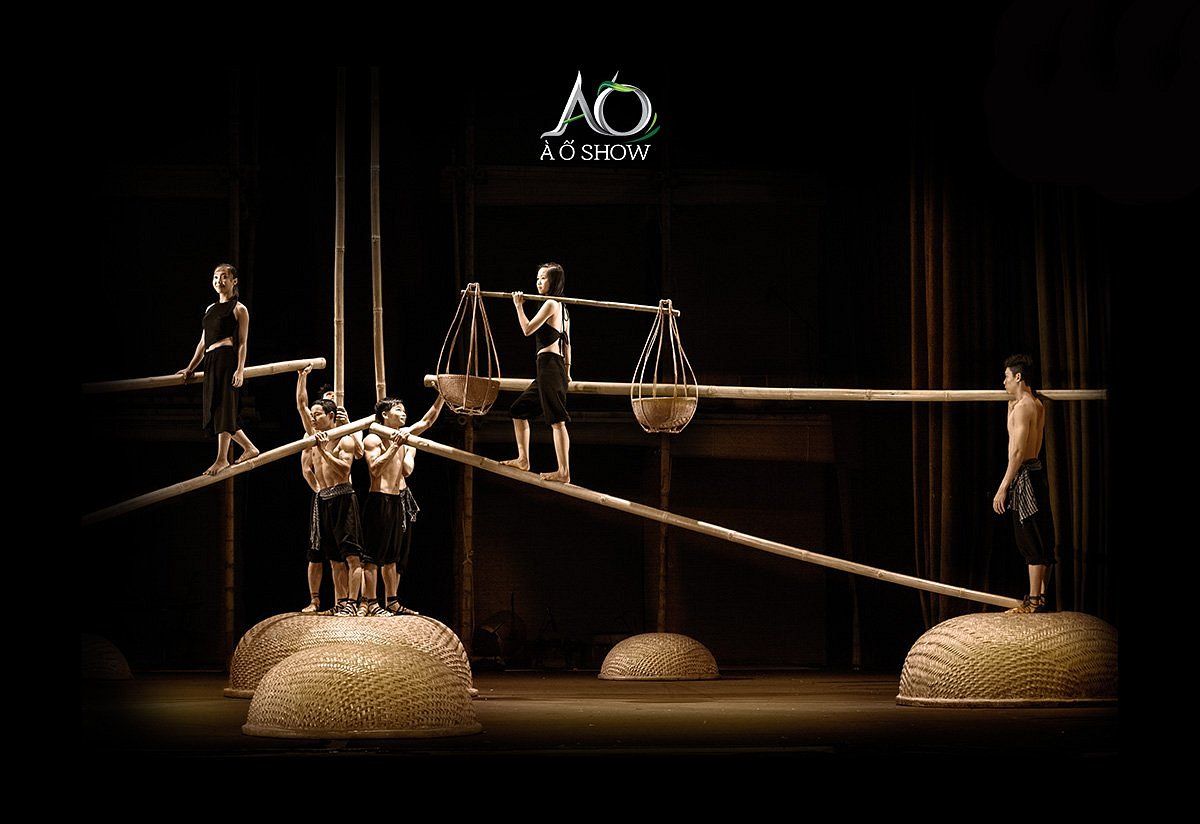 The show depicts the charming beauty and cultural richness of Vietnamese life in the countryside, in contrast with the nation's racing urbanization. The show is a unique mix of bamboo circus, acrobatic acts, dance, and theatrical visual art. The live music echoes Vietnamese Southern work songs. All in all, this beautiful blend of genres creates a unique stage language, which well captures the essence of Vietnam's fascinating culture.
Actually, the show describes Vietnamese life in its original way. 
Tips for you: Should check the show schedule.  
Address: Saigon Opera House (07 Cong Truong Lam Son, District 1) 
Water puppet show 
Except for 'A O show' mentioned above , which is the best show you should note on your day trip in Ho Chi Minh City, a water puppet show seems a good option. 
Water puppets are a traditional Vietnamese form of entertainment where puppeteers control their puppets using underwater poles.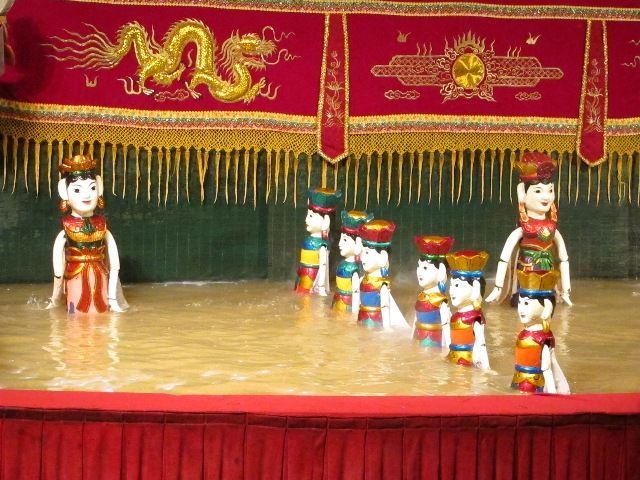 It shows the stories, but it will be easy to follow. 
Do not leave Vietnam until you have gone to at least one performance! 
See the show at: 
Rong Vang theater: 55B Nguyen Thi Minh Khai, Ben Thanh ward, District 1

Local Restaurant: 1 Nguyen Van Trang Ngũ Lão, District 1,
We recommend the top 5 destinations to you, hope you have a nice day trip in Ho chi Minh. 
See more our Authentic walking tours here and Cu Chi Tunnels tour 
To Learn More our useful tips in Vietnam JOIN GROUP HERE to discuss before going to here.