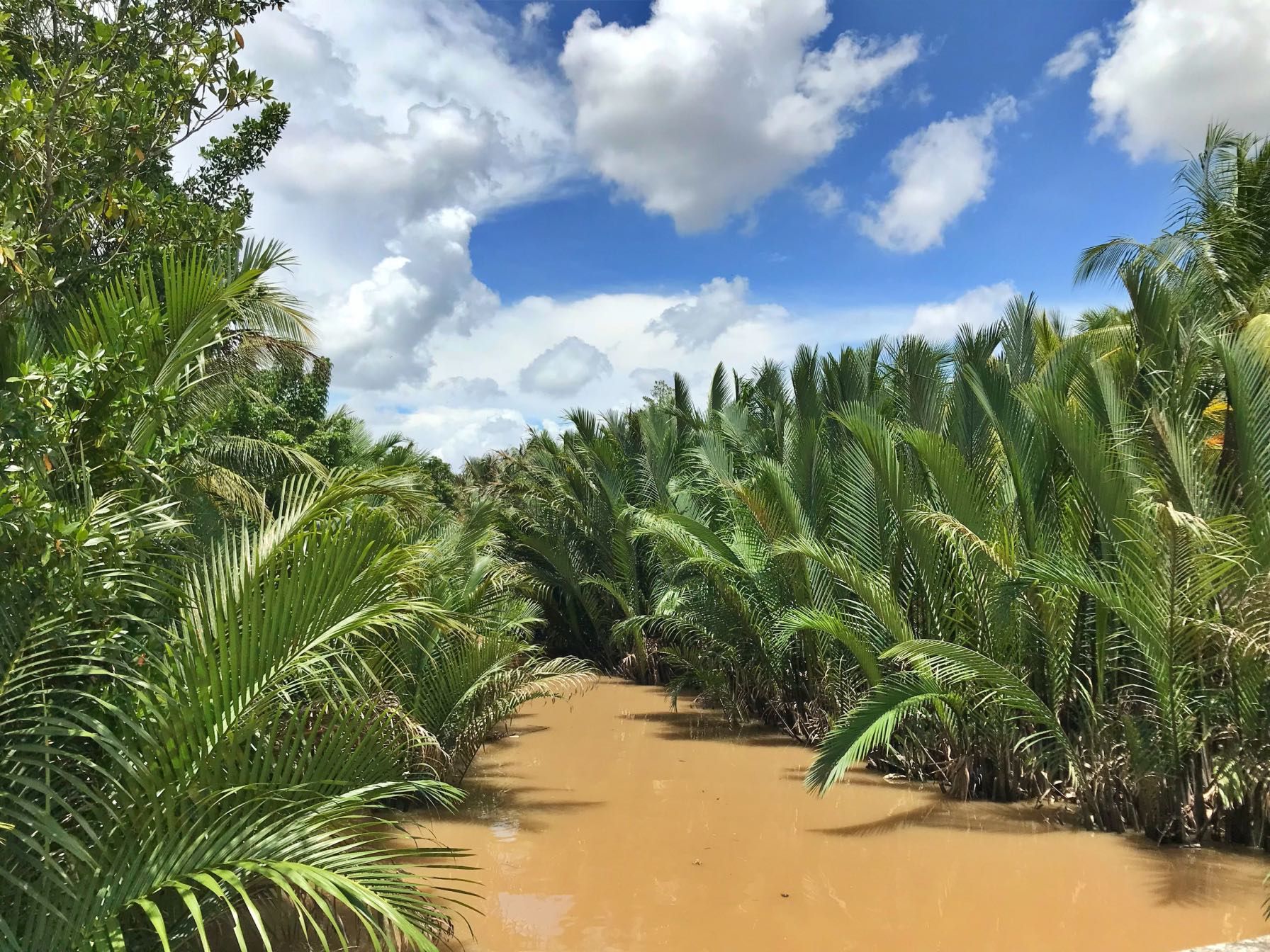 Being a foreign tourist but expecting to be away from the stream of travelers, you are precisely lucky to have an opportunity to be aware of Mekong Delta. Coming to one of the famous artistic products of river nature, you will be ensured that your stay is anything but ordinary. Here you can indulge in a tranquil setting and enjoy the warm hospitality of the locals so that your experience is both pleasant and exciting. 
From a crowded city like Ho Chi Minh, here is a perfect chance for you to catch a new way of looking and enjoy your relaxing time on non-touristy day trips when companying with us. These journeys not only make you properly immerse yourself into the lifestyle of native people in a new country but also have the best sight of Vietnamese culture. 
A myriad of unique experiences is laid out in front of you when coming to Mekong Delta and participating in these activities below. 
Stunning bicycle ride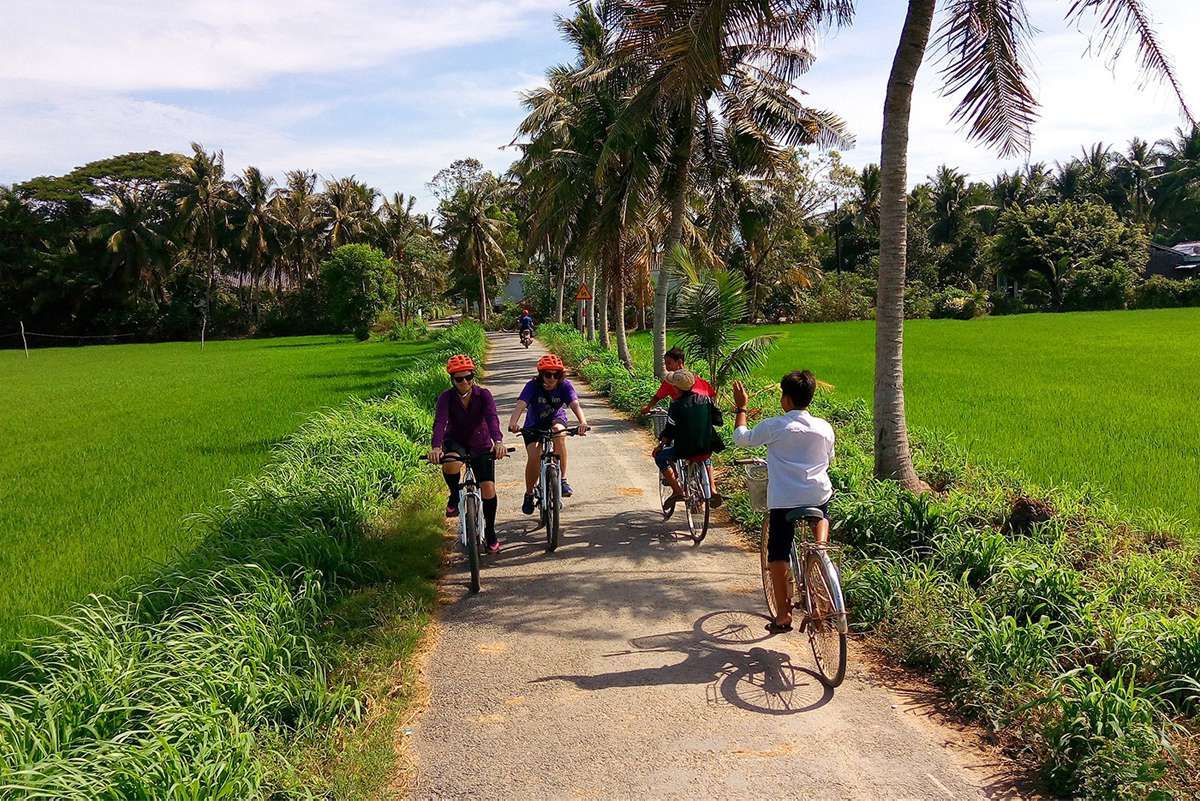 On a sunny day, it would be wonderful if you let yourself breathe in the fresh air and take in the scenery. No smoke or noise, all you hear is the sound of nature and the friendly greetings of the locals. The time to cycle in Mekong Delta is definitely the moment you entirely feel free and relieved whether traveling alone or accompanied by friends and relatives. The pictures of Vietnamese rural villages will fully appear in the most realistic and vivid way through the Mekong Delta tour in non touristy villages with cycling.
Savoring tropical cuisine and relaxing at the floating market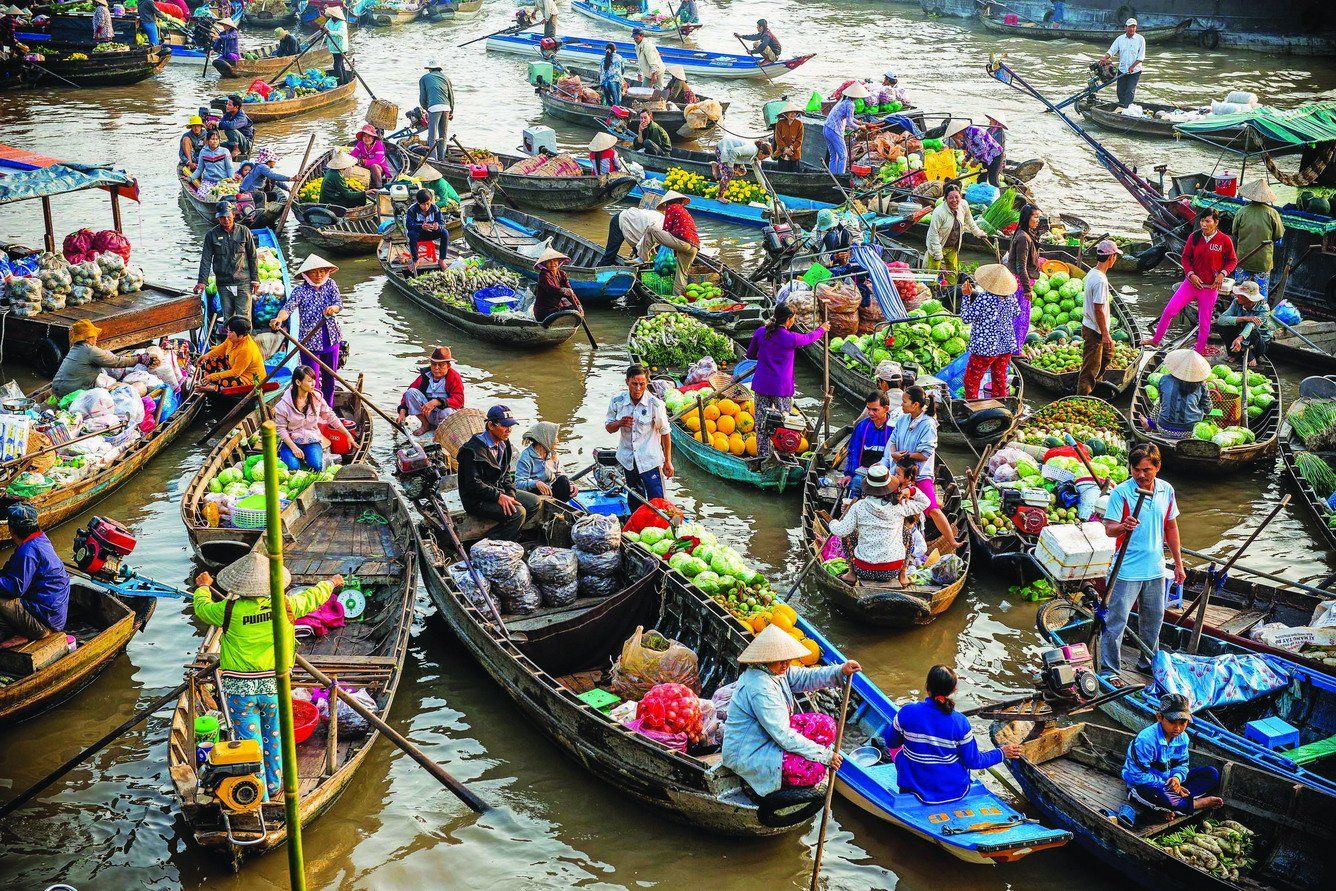 A variety of significant colors in the Southwest region of Vietnam all converge on these river surfaces, which creates unique Vietnam cultural features. It will be intensive regret when you make a plan for non-touristy day trips if ignore these destinations like floating markets in Mekong Delta. There were many suggestions for you to search "Vietnam floating market" on Google, however, you can have a deep insight through our view of the Cai Rang & Cai Be floating market. And if you plan to join one day trips from Ho Chi Minh city, Cai Be floating market will be a better option for you because of its nearlier distance. In reality, there are many reasons why you should put floating market into your bucket list when visiting Vietnam. Therein, a diversity of delectable tropical fruits like star apple, rambutan, mangosteen, mango, coconut,... or typical cuisine such as Bun Mam (Vietnamese Gumbo), Banh Xeo (Vietnamese Pancake), Sweet Popiah, Bun Ken (Island Broth),...that is rarely found anywhere outside the Southwest region of Vietnam is definitely a wonderful thing you should try at least once in your life. Likewise, when you first step inside, you will immediately feel our cultural vibe and the enthusiasm of local citizens here. 
Cruising on hand-rowed sampans with the locals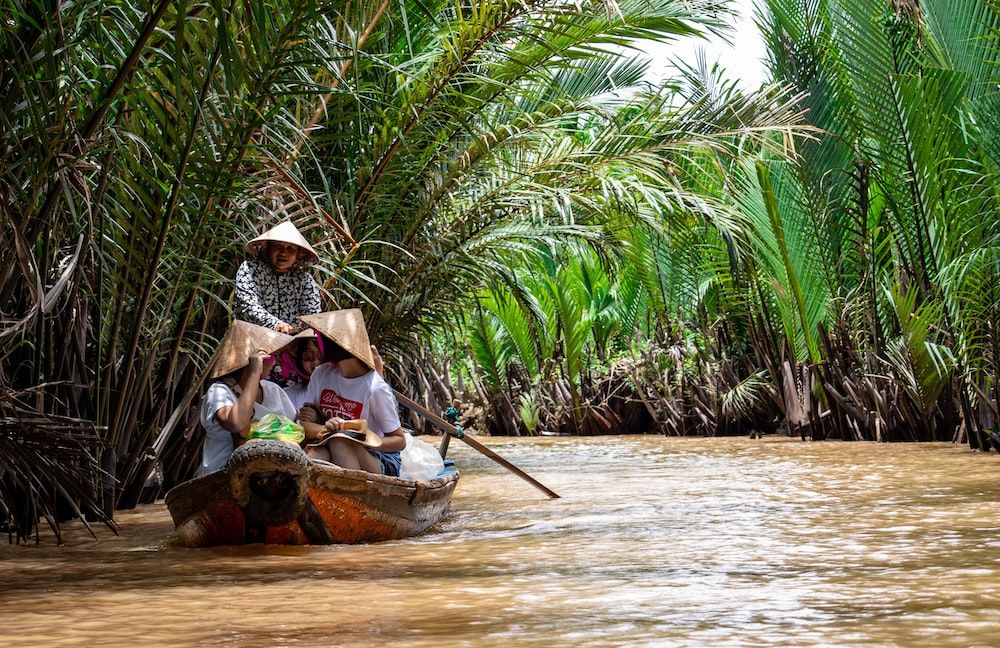 From there, you actually are away from a crowded touristy area to enjoy your desired private travel journey. Surrounding you is covered by the poetic nature of river and palm coconut trees. This is also a space where you can observe obviously daily life of the locals living around the Mekong River. This journey exploring the river ecosystem is one of the best experiences in the Mekong Delta that properly makes your trips become more meaningful and worthy. You can choose an interesting 1-day Mekong Tour to be your ideal option if you just have a short time to discover a picture of Mekong Delta through peaceful canals and make the most of non-touristy excursions.

Making Vietnamese specialties yourself and enjoying sweet meals with the locals in the homestay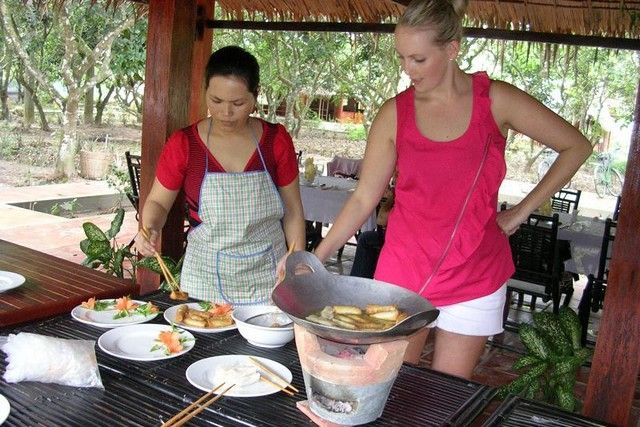 More than merely knowing the taste of novel food, you can also feel deeply about each ingredient, spice as well as the processing stage of a specialty. Just a moment, you even seem to have immersed yourself in the life of the locals here. Each of the citizens here always welcomes you like a long-time away from home and shares with you the quintessential dishes they are most proud of. By accompanying us, your day will be memorable with authentic experiences in Mekong tours. You will discover a new method of cooking using a natural fuel stove instead of an electric or gas stove thanks to this experience. 
To Learn More our useful tips in Vietnam JOIN GROUP HERE to discuss before going to here. 
To Book the Mekong Delta 1-Day Tour, please BOOK HERE or email us [email protected]  if you have any concerns.