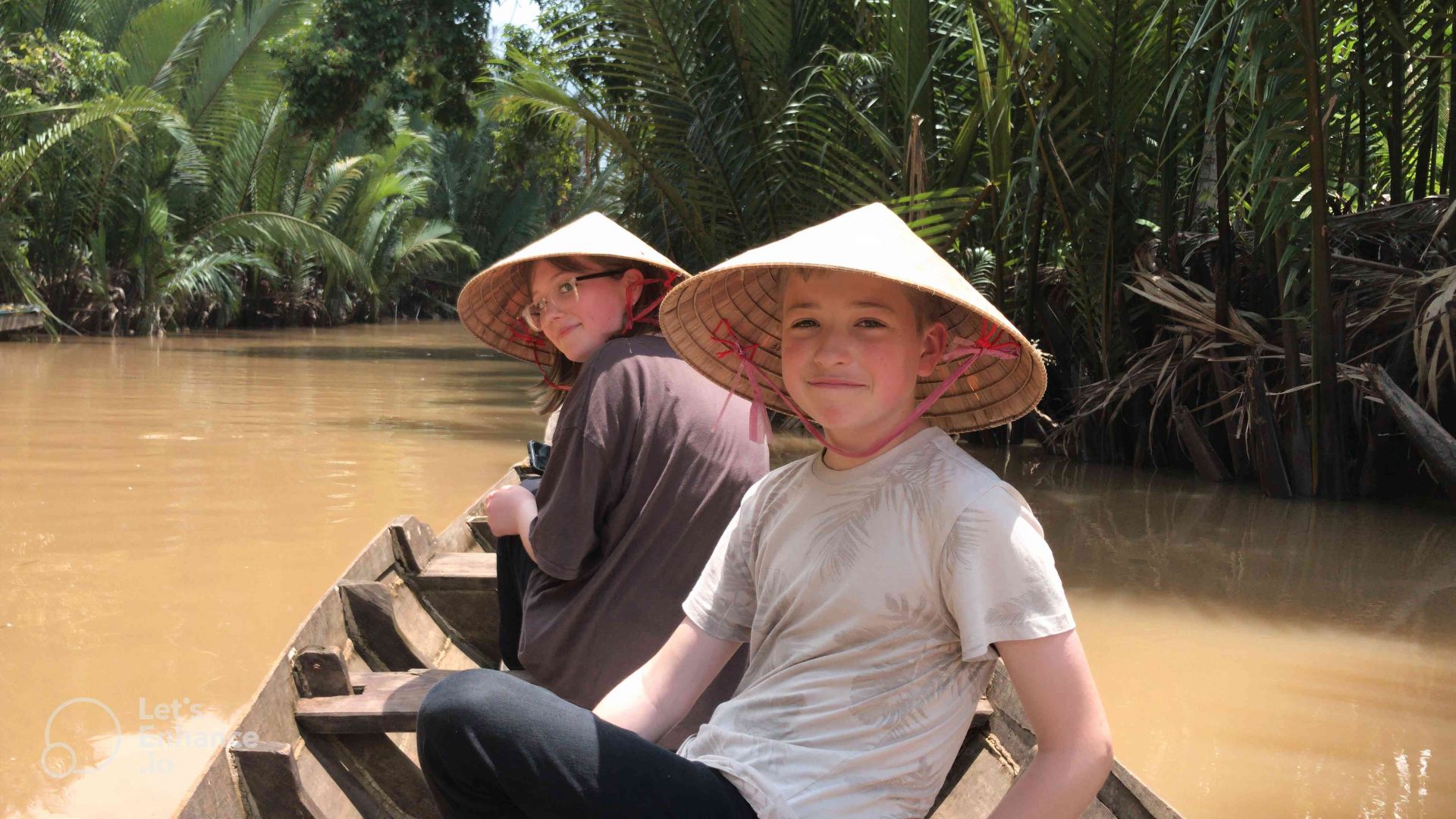 The first moment that you step on your feet in Viet Nam, certainly you will expect to get such an excellent impression to start your long-day journey. Rest assured, you automatically get the best time of year if you choose a day trip to Mekong Delta after landing in Ho Chi Minh City. 
So why is it the Mekong Delta but not other destinations for your day trip? 
Just a few minutes to dip into this blog, and you will get your own answer!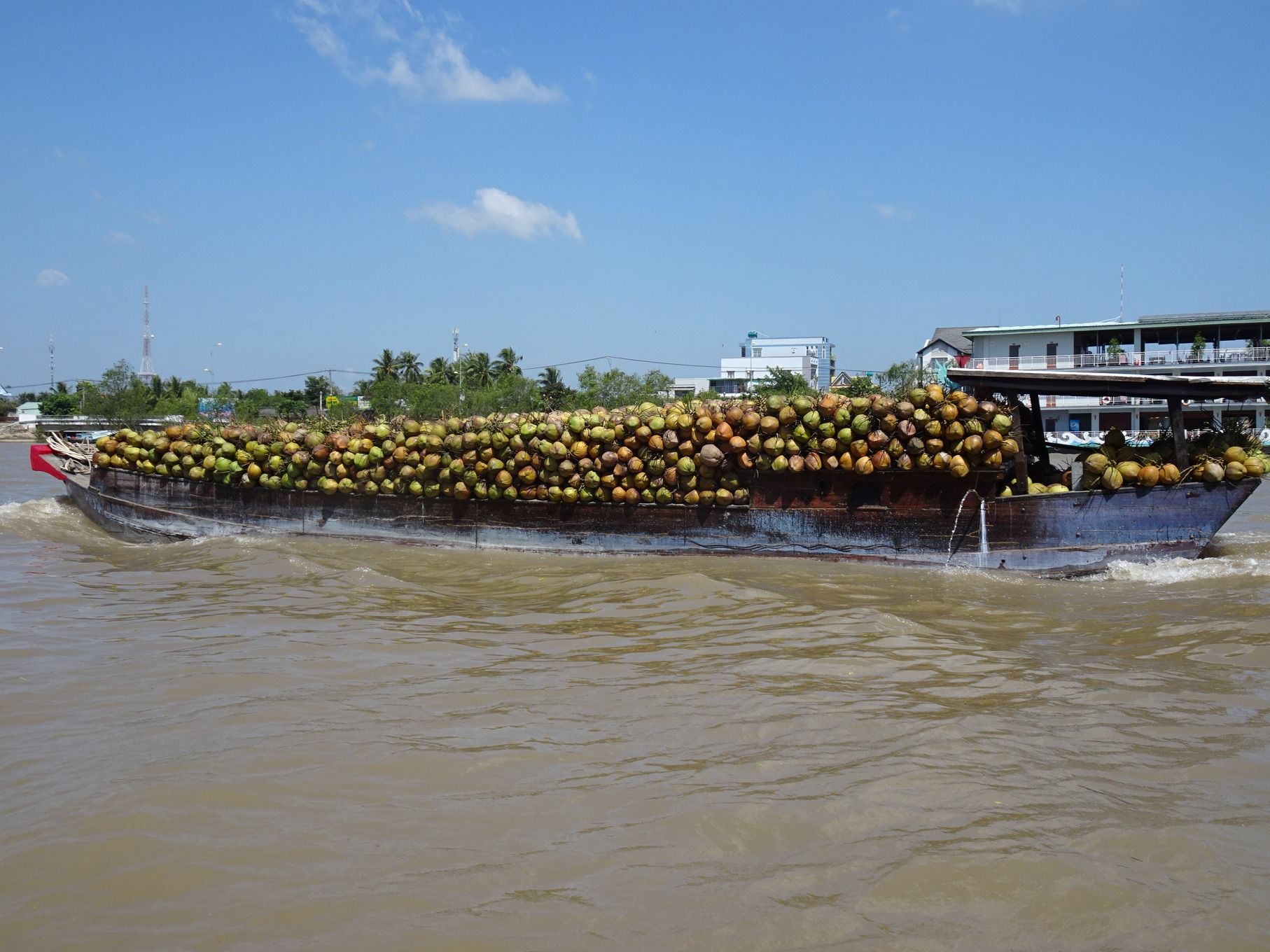 1. Place of pleased greetings for you especially the Mekong local market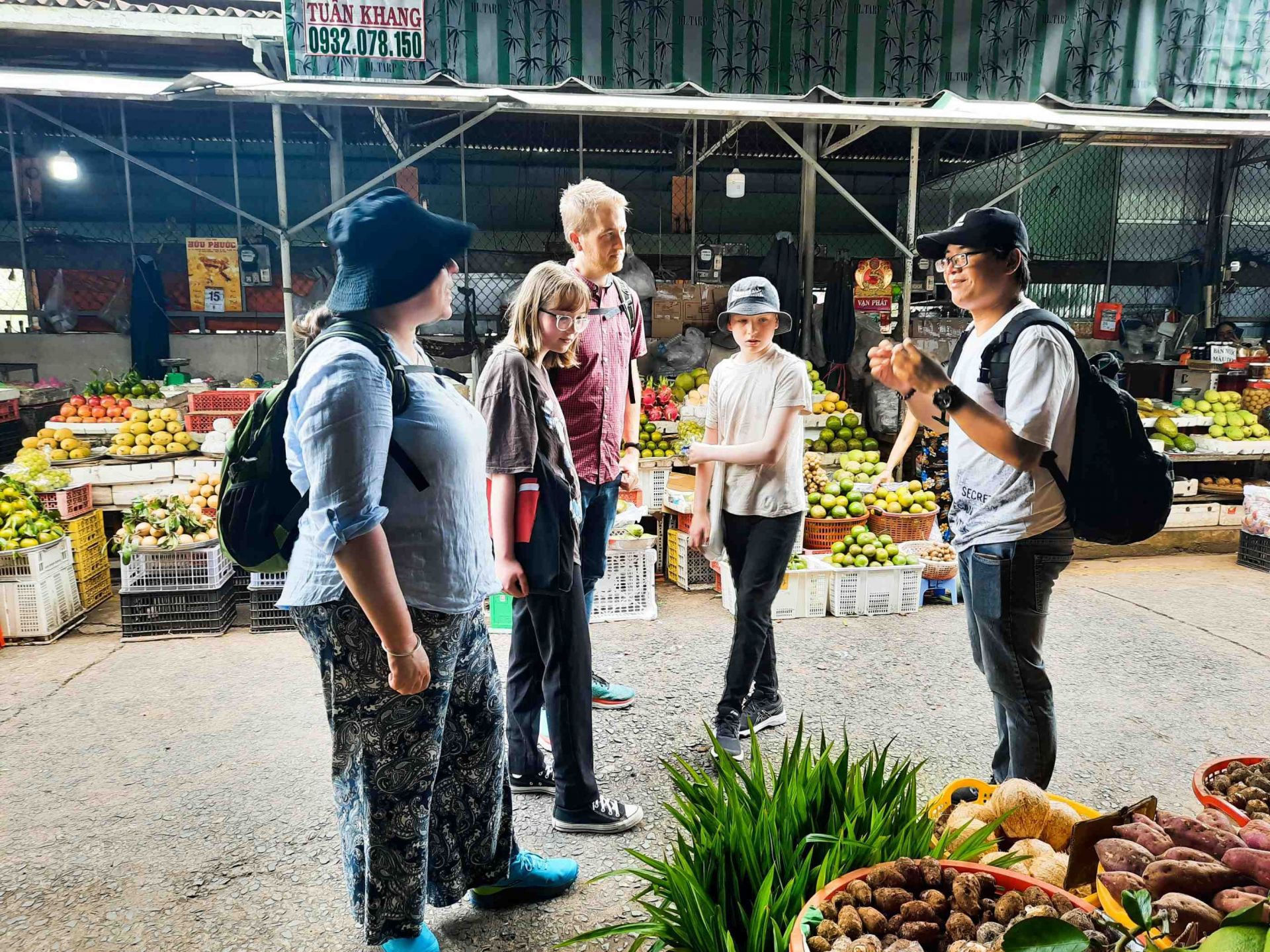 First, you will be picked up from Ho Chi Minh City with "good morning" greetings before starting the day trip to the Mekong Delta. Then, at the first stopover station, if you meet some local groups , you may be surprised by their welcome, or warm handshakes. Especially, when you come to a local market, you will be the focus of attention of the local people here. 
2.Nice time to release after a long-road flight by deep into peaceful scenery of the Mekong River
There is nothing more wonderful than cruising on a boat while enjoying tropical fruits with sweet and cool coconut water, a typical local drink here. You can observe the whole view of the local Mekong picturesque river and a range of coconut factories as well as dense coconut groves along the sides. Moreover, diverse types of local boats like fishing boats, coconut boats, and raw material boats,...will appear in turn to create a lively scene of local people living on the river, something you hardly ever witness while passing through crowded urban areas.
3. Perfect chance to catch deep insights into Vietnamese typical culture through their coconut factory in Mekong Delta
Well, now you can sail to the location where you can create a landscape of green coconut trees. Landing here, you can admire a rather rare and difficult-to-buy specialty made of dried coconut that is unique to the West of Vietnam. This thing looks like a coconut baby that the Vietnamese named "Mộng Dừa" for it. The local will give you try a taste of "Mộng Dừa" to feel the sweet, crunchy, all-natural flavor and best when it's about the size of a lemon. Besides, there's a variety of coconut products waiting for you to discover, which will make your day trip more interesting. 
4. Amazing journey to explore a palm coconut water grove while cruising across picturesque Mekong canals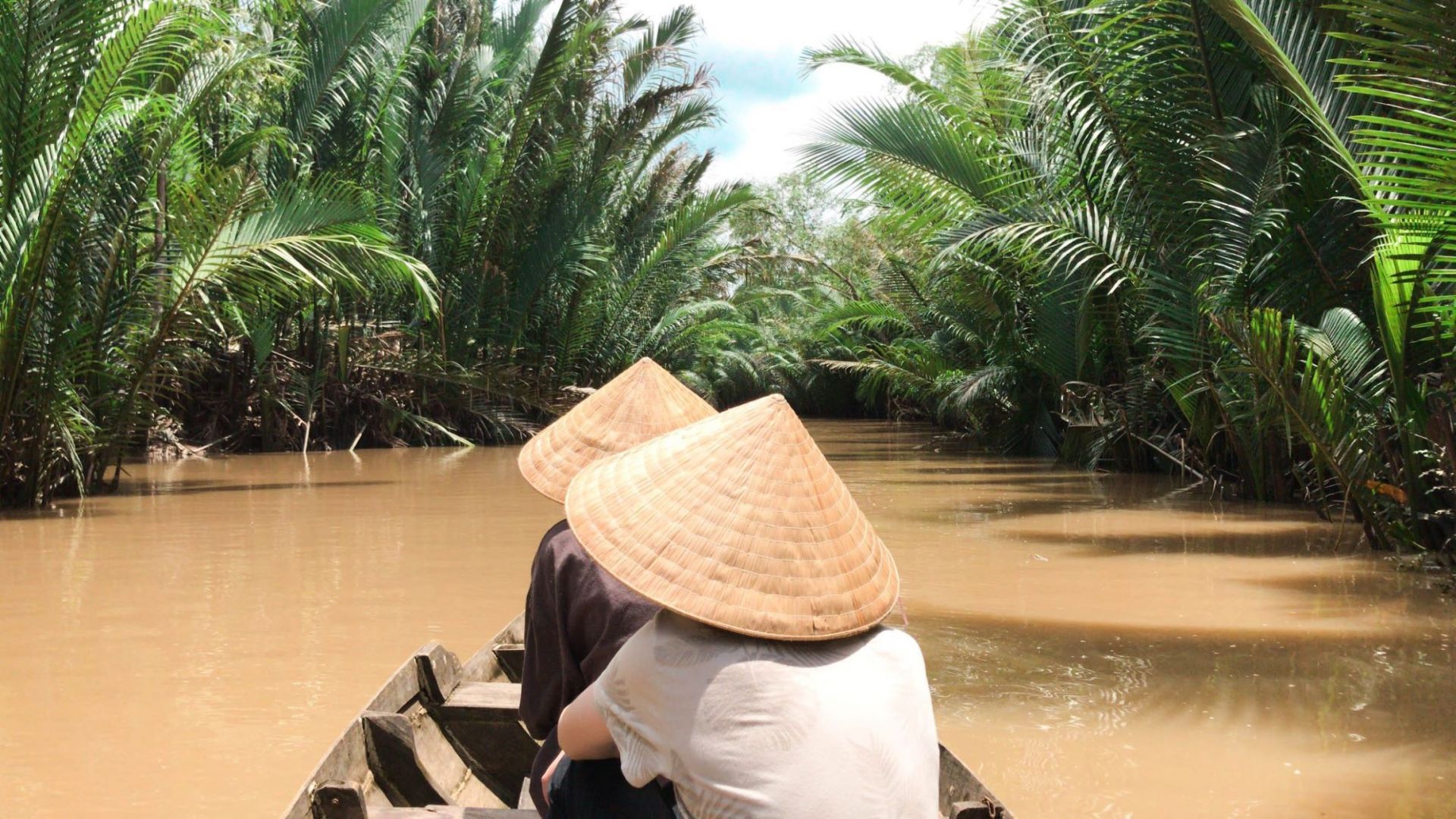 Your day trip can become the best moment of the year once you go to Mekong Delta and release yourself on the hand-rowed sampan cruising across small peaceful Mekong canals. Before starting the journey, you will be transformed into a Vietnamese when receiving a conical hat, also known as "nón lá", a traditional Vietnamese sun hat made from bamboo stalks and palm leaves. 
Besides that, even if you come in the summer, a palm coconut water grove along 2 sides of the canal still helps you feel cool and comfortable. Additionally, you will sometimes hear the sound of karaoke from afar, which is the local people singing to relax. This sound bears the identifying characteristics of a rural village in West Vietnam. 
5. Ideal space for you to cycle closer to Vietnamese village life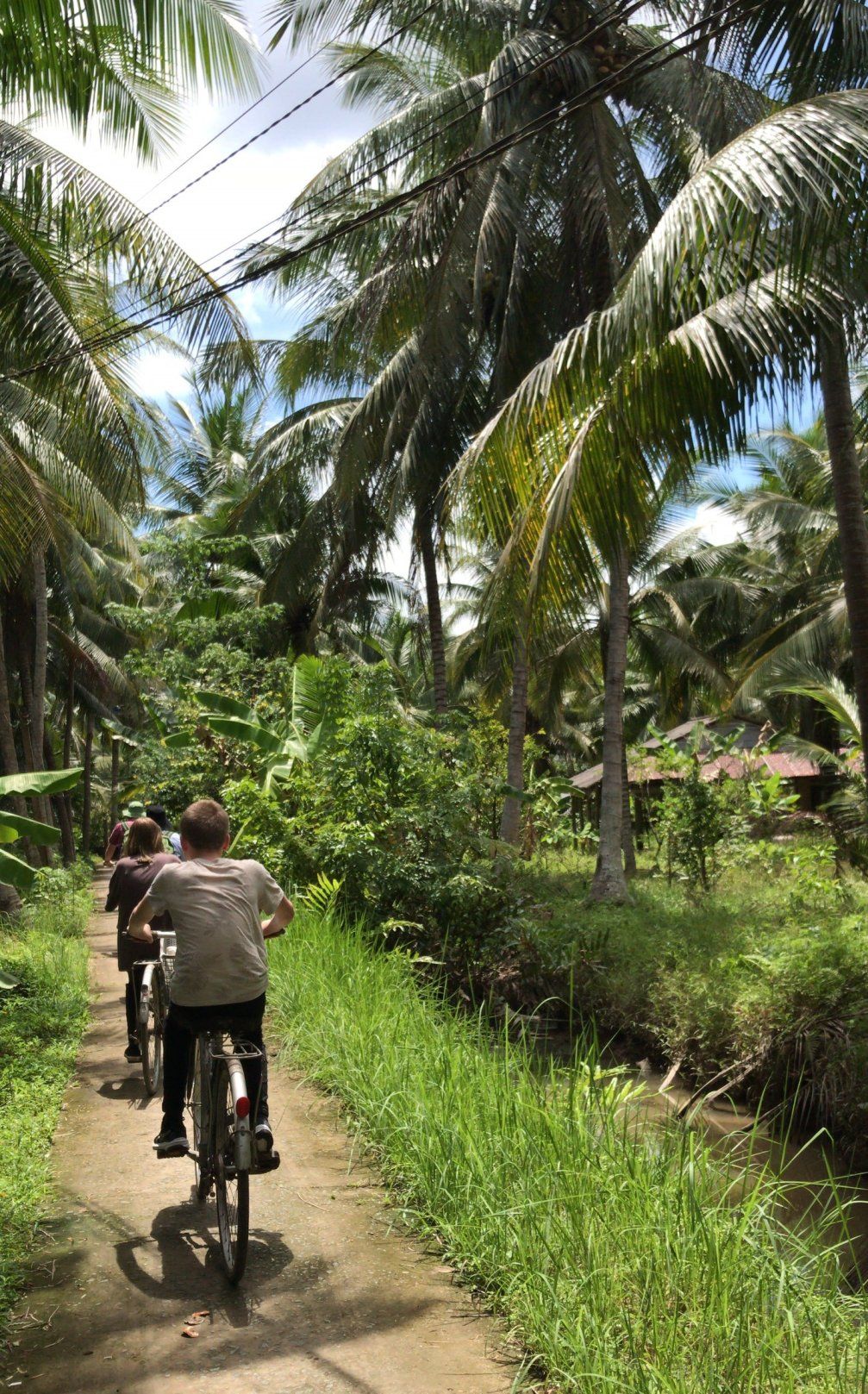 After a day trip, how can you entirely have a mouthwatering meal? One suggestion for you is to exercise a little more on a bicycle to visit the Mekong Delta countryside. From there, you will get a closer view of tropical fruit orchards and sometimes big butterflies flying around. Your Mekong Delta 1 day tour has already completely become authentic and bold Vietnamese at the time you use this bicycle. 
6. Western Vietnamese cuisine in Mekong Delta that never disappoints you
It would be a pity to visit a new culture without tasting the local cuisine. This is a fantastic opportunity for you to visit the Mekong Delta, which is home to a variety of Western Vietnamese cuisines. Companying with our Mekong Delta day trip, you can catch the chance to savor the taste of crispy fried "Osphronemus Goramy", which Vietnamese people call "Cá Tai Tượng". This is one of the Western Vietnamese specialties we can't help but mention, which will help you get the best moment when joining a day trip from Ho Chi Minh City.
To Learn More our useful tips in Vietnam JOIN GROUP HERE to discuss before going to here.