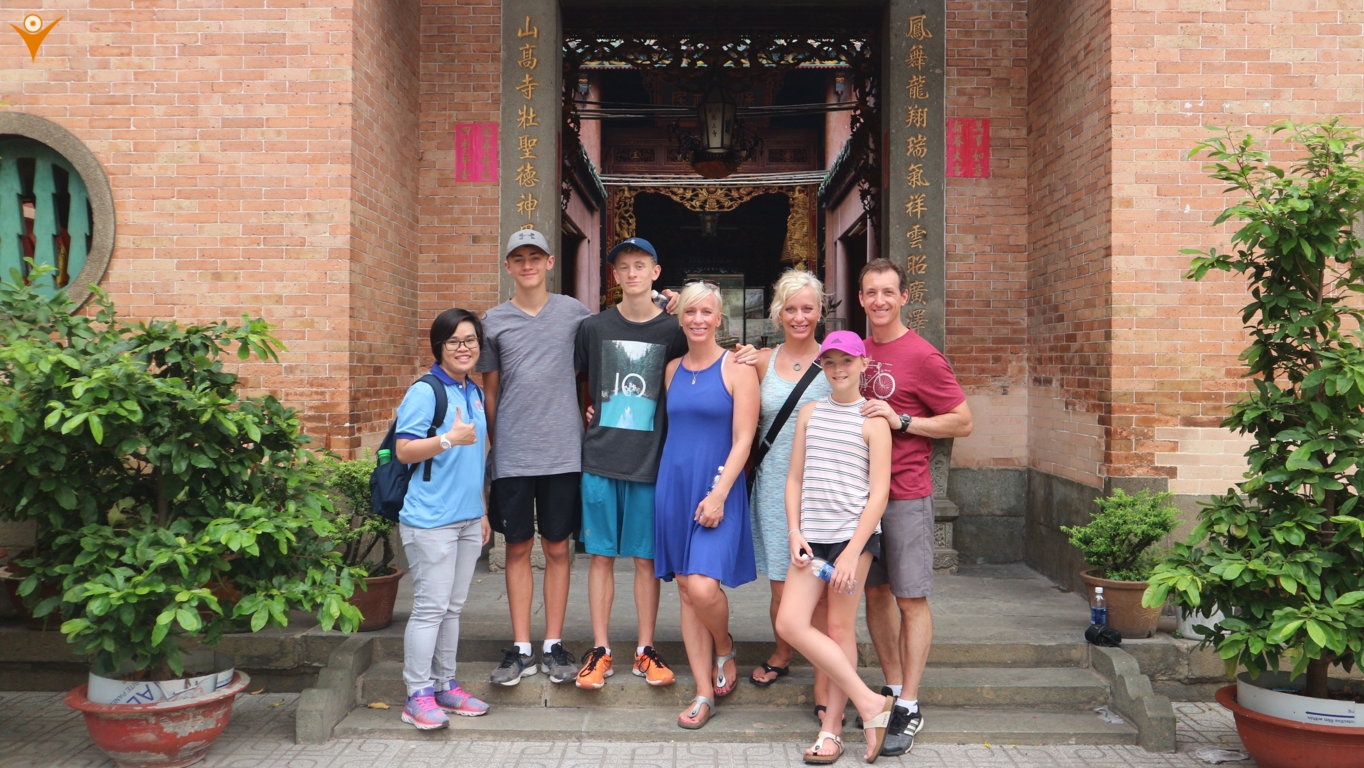 If you wanna take a private tour in Saigon, consider this list: 
1. Private Street Food Tour by Motorbike with Local Students  By Saigon Back Alley Tours 
There's no better way to get into the swing of Saigon than riding a motorbike. Enjoy the immediacy of scooter travel without the self-driving risks on this private guided foodie adventure. Pull up a kindergarten chair and channel Anthony Bourdain as you sample eight separate tastings at a range of street eateries. Savor city signatures from beer to banh mi sandwiches and curios such as sweet soup and barbecued scallops.
 2. Private Jeep City Tour Saigon by Night and Skybar Drink  By Jeep Tour Saigon By Night Bus Tours
2–3 hours Experience Saigon nightlife by Jeep, a night excursion with local experience guide on opened-air Jeep. Explore Ho Chi Minh City when crowds have dispersed and temperatures have cooled on a private tour of the city by open-air Jeep. Ideal for first-time visitors, this experience promises the undivided attention of your guide and reveals parts of the metropolis that you may otherwise have missed.
Just a stone's throw away from the hustle and bustle downtown Saigon is the world of alleys where the real life of Saigonese reveals. Our authentic Saigon walking tour will lead you through these hidden mazes where you will see how locals live. Come and join us to explore the backyard of this city through its hidden alleys and immerse yourself from a truly local experience. 
If you want to take this tour. Booking page available in here 
4. Ho Chi Minh Instagram Tour - Forever Vacation Ho Chi Minh City
If you're planning a trip to Vietnam, the iconic city of Ho Chi Minh will already be on your itinerary. To make sure you don't miss out on any of the best spots, let us show you around on our Ho Chi Minh Instagram Tour! Forget everything you think you know about guided tours when you come with us - there are no stuffy silences or boring monologues here!
5. Luxury Sunset in Tien River by a Mekong Delta Cruise - Mekong Cruise Tours
Travel south from Ho Chi Minh City to the Tiền River for a Mekong Delta cruise that includes dinner on the river and the sunset. During this full-day private tour you'll explore the Mekong Delta at a leisurely pace, stopping at villages along the waterways where you can experience traditional life in Vietnam. You also take a short bike ride before boarding the boat, giving you another perspective on the region.
6. Private Walking Street Tours with Saigon Hotpot 
Founded in 2006, Saigon Hotpot is a non-profit organization and voluntary student club committing to promote the beauty of Ho Chi Minh city by taking visitors on private walking street tours. We have accompanied friends from all around the world - from the US, the UK, Greece,... to Korea, Singapore, Hong Kong,... As a non-profit club, we charge no service fee, you are only in need of covering the transportation fees and meals. Aside from the listed options here, we also have "Traditional Meal" and "Tailor-Made" options with additional fees, both of which are created to give you the most personalized experience.
7. SUP in Saigon River - Saigon Sup Club 
The customers will have a great time of chilling out when paddling on Saigon river at sunset moment, drinking a sip of coconut water and enjoying the sunset under the shade of coconut trees should be a must-have experience when you stay in Saigon. Doing paddleboarding can bring a lot of benefits for you, it helps you improve your flexibility and stability, especially people having troubles with sleeping and usually getting tired all day. This is the sport for you! Because water itself has magic of soothing your mind, your body calmly and naturally put it in a balanced status.
Our small group tour Cu Chi tunnels half day - Ben Duoc tunnels tour will bring you to the original Cu Chi Tunnels Ben Duoc, avoiding the crowded buses at the more touristy Ben Dinh location.
Visit Ben Duoc tunnels, an almost exclusively local-only place.
Get an up-close and personal history lesson on guerilla warfare.
Gain insight into the tenacity and resourcefulness of the Vietnamese.
In this trip, we'll take a boat down the Mekong River into the green and lush agricultural heartland of Southern Vietnam. You'll be on a sampan down the canal, chatting with the locals (our tour guides are better than Google Translate and more attuned to the local stories), trying one of their crafts (weaving, cooking, fishing, etc.) (available by request), and gaining insights into the daily life of a Vietnam farmer. Relax and enjoy yourself among nature and jovial local farmers are all you have to do on this Mekong delta small group tour.
10. Volunteer trip with Vietnam Volunteer tour 
Ho Chi Minh City (or Saigon to most of the locals) is a joyful, energetic, cosmopolitan city that showcases Vietnam's history and culture, and also offers a glimpse of its future. Young at heart and want to be a Kindergarten volunteer in Vietnam? Vietnam Volunteer Kindergarten project is a great way for volunteers to assist in early childhood centers in Ho Chi Minh City. Volunteers gain childcare experience while helping with day-to-day tasks and giving local children the valuable opportunity to hear English spoken fluently.