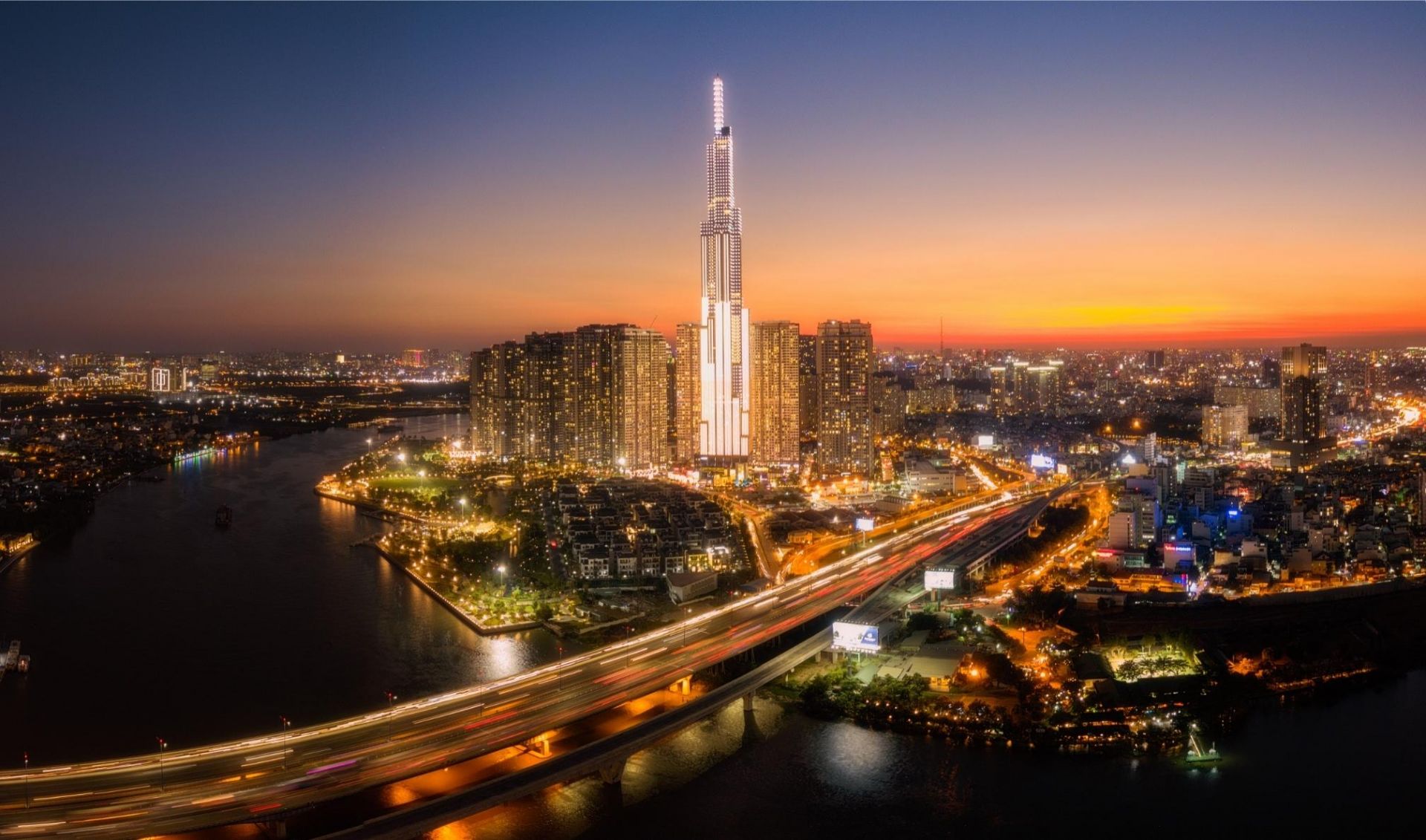 8 Fun free experiences in Saigon (Ho Chi Minh City)

Visiting Notre Dame Cathedral, the city post office, free iced tea… are the things that will make you fall in love with Saigon more than ever.
Many people think that Saigon is urban, prosperous and luxurious, because you will have to pay for most of the things or services you want to use. However, let's ignore that and take a look at 8 completely free things you can experience in Vietnam's most dynamic city.

1. Listen to a concert at the Municipal Theater

Every Saturday or Sunday at 8:15 – 9:30, a music performance will be held regularly in front of the Opera House. You will have the opportunity to enjoy a variety of music or fun variety shows, stirring up a beautiful weekend morning.
2. Street iced tea In Saigon
This refreshing drink is almost free at most popular eateries. More special when they are served free of charge at some water bottles placed on the side of the road or street corner. Initially, this beautiful act only appeared in a few places, but now the number of free iced tea pots is increasing more and more in routes such as Ly Thai To (District 10), Vo Van Tan (District 3). ) on hot days. Many working people, students, and students all come to the free iced tea pots, take a few sips to relieve the heat of summer afternoons.
3. Taste the food you want to buy One of the impressive things tourists in Saigon - Ben Thanh Market 
 Visiting Ben Thanh market, you should enjoy free fruit, jam before buying with a very sincere invitation from the seller. You can take a stroll around Ben Thanh market and sample a wide range of dried fruits or jams without spending a dime. Surely the "gods" still receive the warm and welcoming smile of the salesperson, instead of being angry or enticing. If you are clever, you can even try fresh fruits and pay less than the listed price.
4. Walking around Notre Dame
Cathedral Notre Dame was built in 3 years and completed in 1880. All materials were transported from France to serve the construction. Today, the building still retains the ancient features, which is the top tourist attraction of Ho Chi Minh City. This is not only a familiar rendezvous for many young Saigonese, next to flat coffee, Con Rua Lake, but also the number 1 wedding photography location for couples. Every Sunday morning, sitting in front of Notre Dame Cathedral and watching the newlyweds, you will find your heart very peaceful.
Located to the left of Notre Dame Cathedral, the City Post Office is also a free destination that most visitors to Saigon visit. As one of the typical architectural works with a smooth combination of European style and Asian decorative touches, this is also the workplace of the last hired letter writer in Vietnam, attracting many tourists.
5. Listen to Bird Song at The Tao Dan Park 
Visit a Vietnam park in the early morning, and it feels like you've entered a different world altogether.
Gone is the muted grey concrete cityscape, replaced by a canopy of trees and carefully manicured bushes.
6. Exploring the number 42 Nguyen Hue, unique coffee building in Saigon
Saigon's new Walking Street offers many historic, modern, and culinary attractions. But, one place in particular has undergone such a metamorphosis since the opening of the pedestrian walkway, in April 2015, that it's now the coolest address on the entire street: the old apartment block at N°42 Nguyen Hue. Built sometime in the middle of the 20th century*, the apartment has a history of housing government and military personnel: from US advisors in the 1950s and 1960s to naval officers in the post-war period, after reunification in 1975. Today, however, this characterful, crumbling, nine-storey apartment block is a veritable chocolate box of hip, independent cafes, fashion boutiques and co-working spaces, which seem to grow in number each week. Wander from floor to floor – up the twisting stone staircase and along the tiled corridors – ducking into any coffee shop that takes your fancy. Local, trendy, and abuzz with Vietnamese youth, this old Saigon edifice is reborn. I call it the Cafe Apartment
7. Take a Saigon Free Walking Tour of Innoviet 
Innoviet  offers unique, high quality and truly off_the_beaten_path tours that specialize in Mekong Delta. This year, 2022, they offer the BIGGEST PROMOTION EVER only for those who saw this blog. Act fast, because they are only offered for a limited time. Apply if you book the Mekong tour 2 days with Innoviet and GET 1 FREE Sai Gon Walking Tour - Saigon  Hidden Alley Tour.
8. Enjoy the green space of Thanh Da 
Among Ho Chi Minh City's big tourist attractions is Binh Quoi Village, Thanh Da area where visitors can paddle in a lake, go fishing, enjoy cultural events or simply drink a beer. Then there are the all-you-can-eat buffets where more than 50 southern specialties are on offer. All can be found in this beautiful expanse of green grasslands, small cottages and fish ponds shaded by coconut palms.