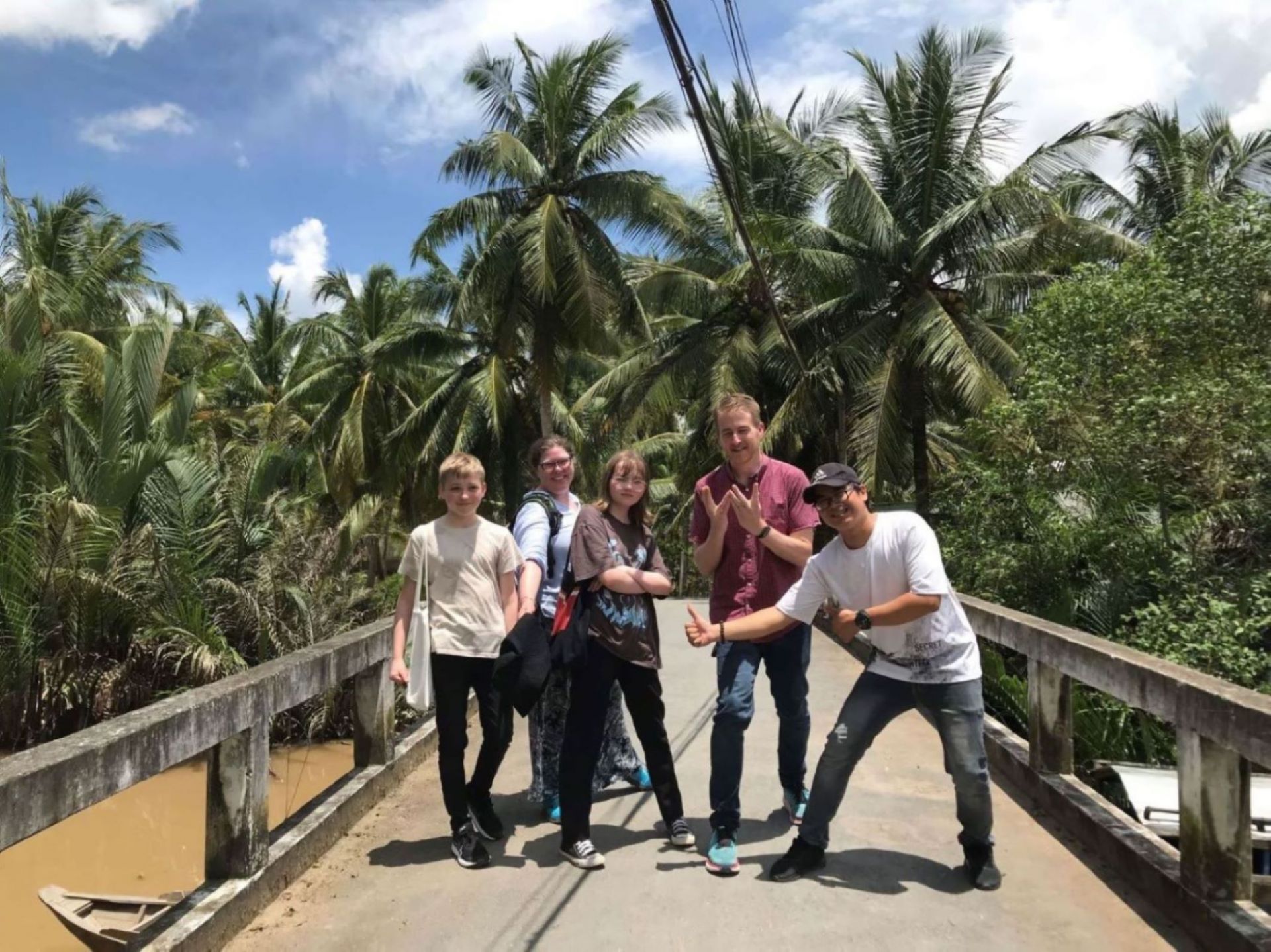 You're a tourist wishing to discover Western Vietnam, however, wondering whether you should experience the Mekong Delta 1 Day tour or not. 
Just a few minutes to dip into our customers' real reviews from Tripadvisor will help you get more clear and more authentic sights about the whole-day tour. 
All these reviews are written by our customers themselves after each trip. They shared a lot of interesting stories and photos and genuine reviews.
Here are a few reviews that might answer your questions.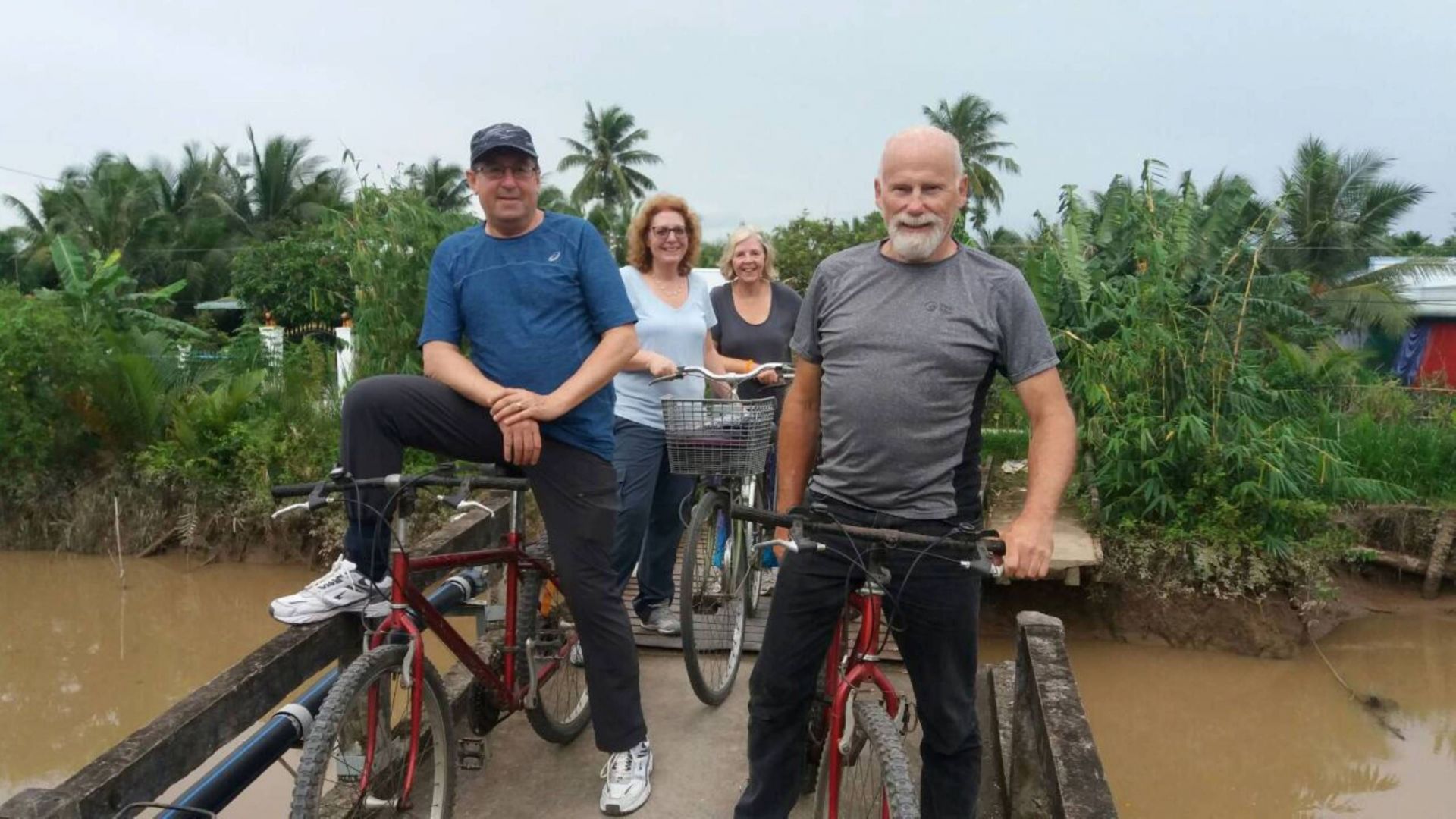 The tourist guides are friendly and enthusiastic, aren't they?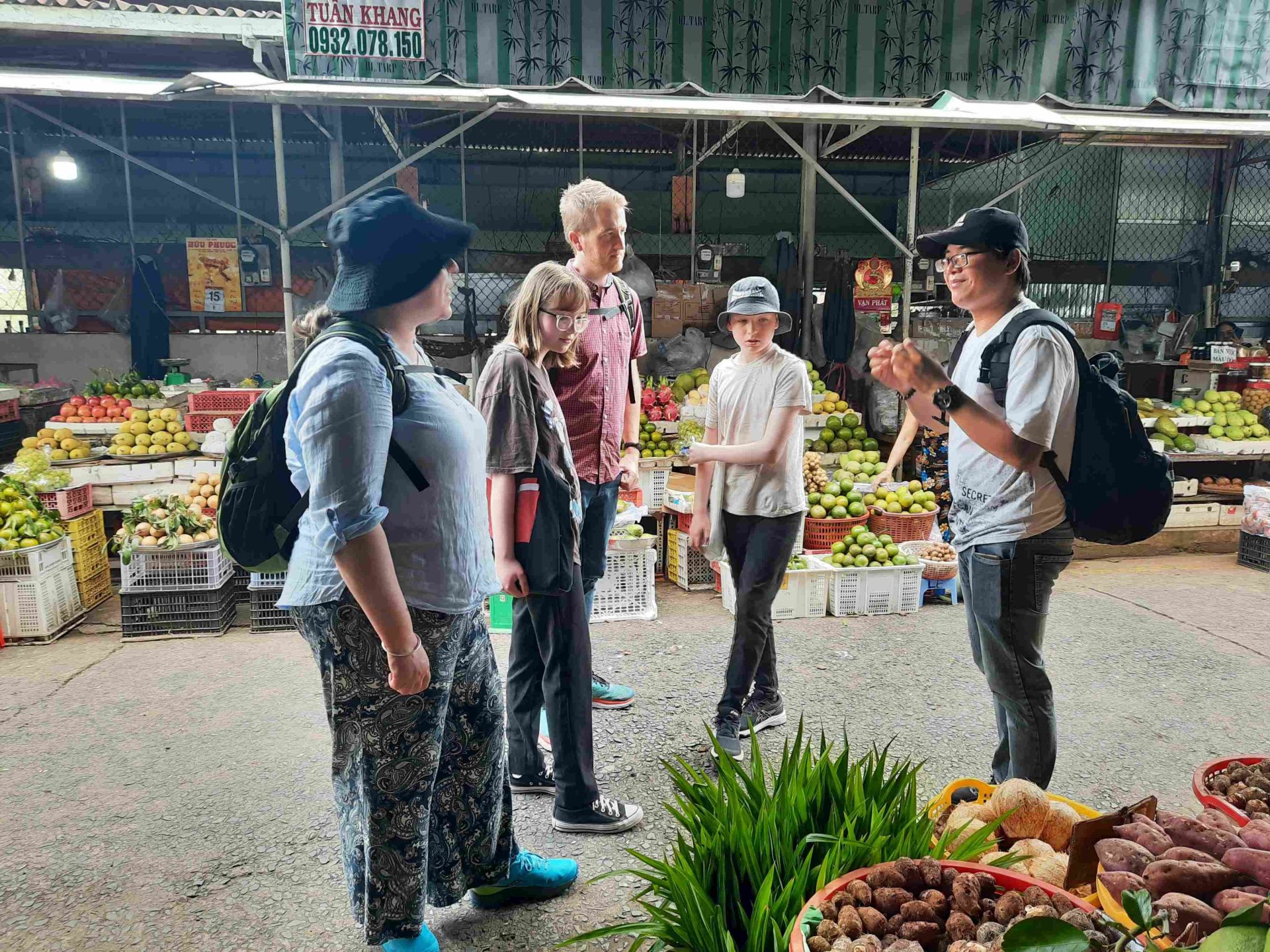 ID Arife T has expressed that
"Hai was an exceptional guide, with lots of interesting facts he shared with us about Vietnam's life, culture, and history and always had answers to our questions."
ID SSStraveling has expressed that
"Our guide made the experience feel very special and the travel outside the city and on the boats, tuk-tuk, and bike made the trip in smaller segments, and each time we saw and experienced something different."
ID schip322 has expressed that
"Our guide Tung was excellent, with near-perfect English, and gave us great information about the history and culture of the region. This was a unique and authentic way of visiting Ban Tre, and we're so glad we got to experience it with Tung. He took awesome photos, answered all our questions, and made sure we were comfortable and hydrated throughout the day!"
ID Gallergry has expressed that
The Mekong Delta time we had with our wonderful guide Hào was the best part of our 18-day holiday, for it made me feel like a guest, rather than a tourist. 
ID Glenda P has expressed that
"My travel guide (Tung) was friendly, knowledgeable, organized, and just fun!
And ID DPhas expressed that
"Hao, our guide, was so engaging and enthusiastic about life in Vietnam and we learned so much from him just on the journey alone!"
So you can rest assured that your guide will always be a reliable and enthusiastic person. 
They are not only tour guides but also a companion for you.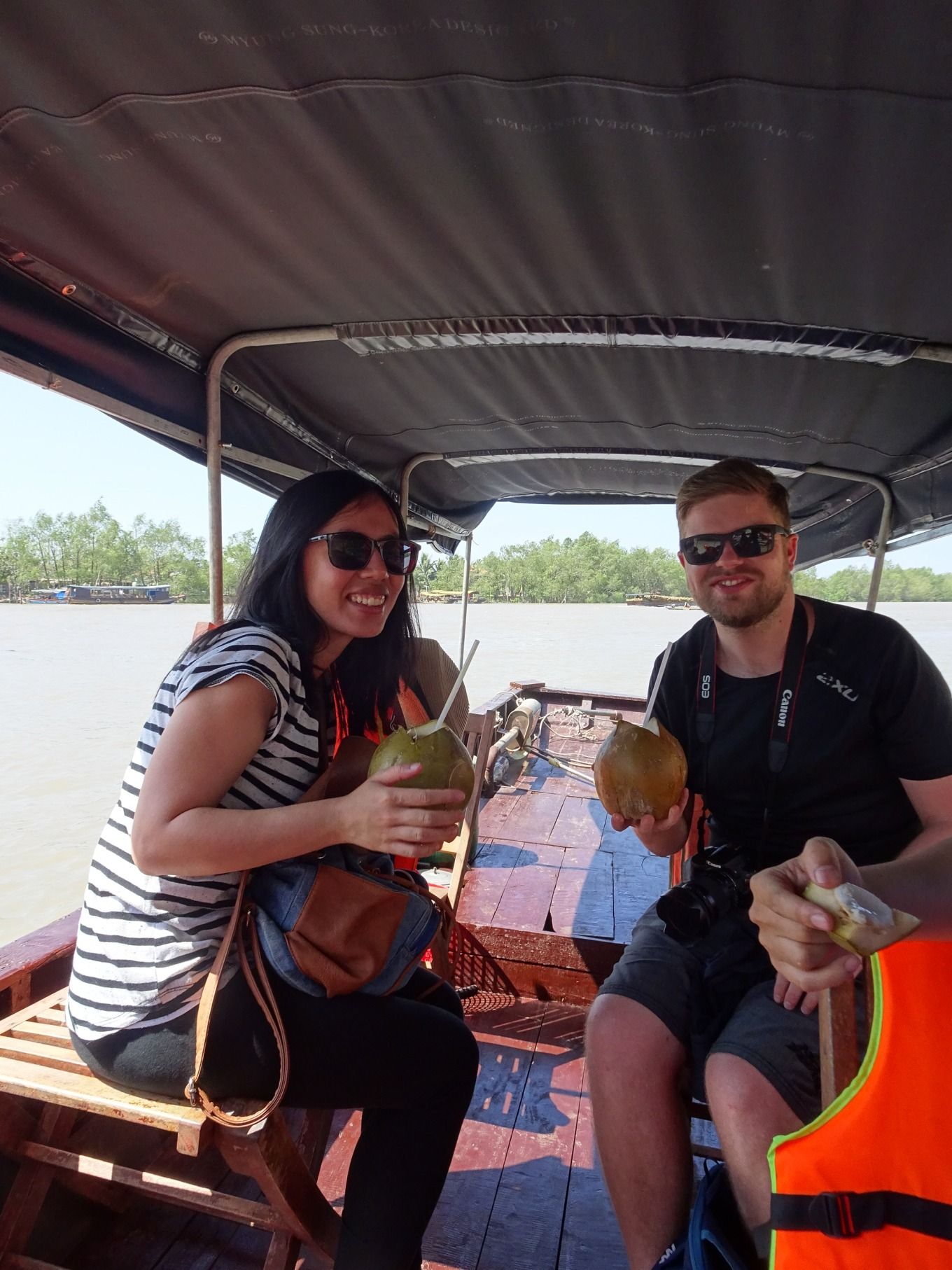 From reviews of ID "Elizabeth G":
"We did the 1 day Tour of the Mekong taking in the region of Ben Tre. It was a fantastic trip that was both insightful and adventurous. Our tour guide Tung provided us with some insight into rural life on the Mekong while we traveled via motor boat, paddle boat, bicycle and tuk tuk . We enjoyed an abundance of tropical fruits and a delicious seafood lunch by the river. The food market was also an enjoyable sensory overload!"
From reviews of ID "Gallergry":
"For it will give you a really nice insight into the daily lives of the wonderful people there, who are all so welcoming and happy to meet you. This trip is not about luxury, but about the real beauty, fantastic food, and a very well-arranged program with enough activities to get the most out of your visit without exhausting you too much." 
From reviews of ID "Glenda P":
"Enjoyed my excursion to the Mekong Delta from beginning to end. The day included a little bit of everything including visiting a local market and a boat ride with stops at local businesses right on the delta. A tasty lunch in a beautiful tropical park-like setting, and finally a relaxing canoe ride through the serene delta waterways. (There was the option of a bike ride as well.) It was a long day but well organized. The tour was much more than I expected. Excellent customer service."
From reviews of ID "SSStraveling":
"My friend and I signed up for the 1 day Mekong Delta Rural tour. We ended up being the only participants on the tour and had a wonderful day. 
The trip out of the city takes almost 3 hours, but the rest of the day really shows more of rural life. The included lunch was very nice and at a scenic spot next to the river."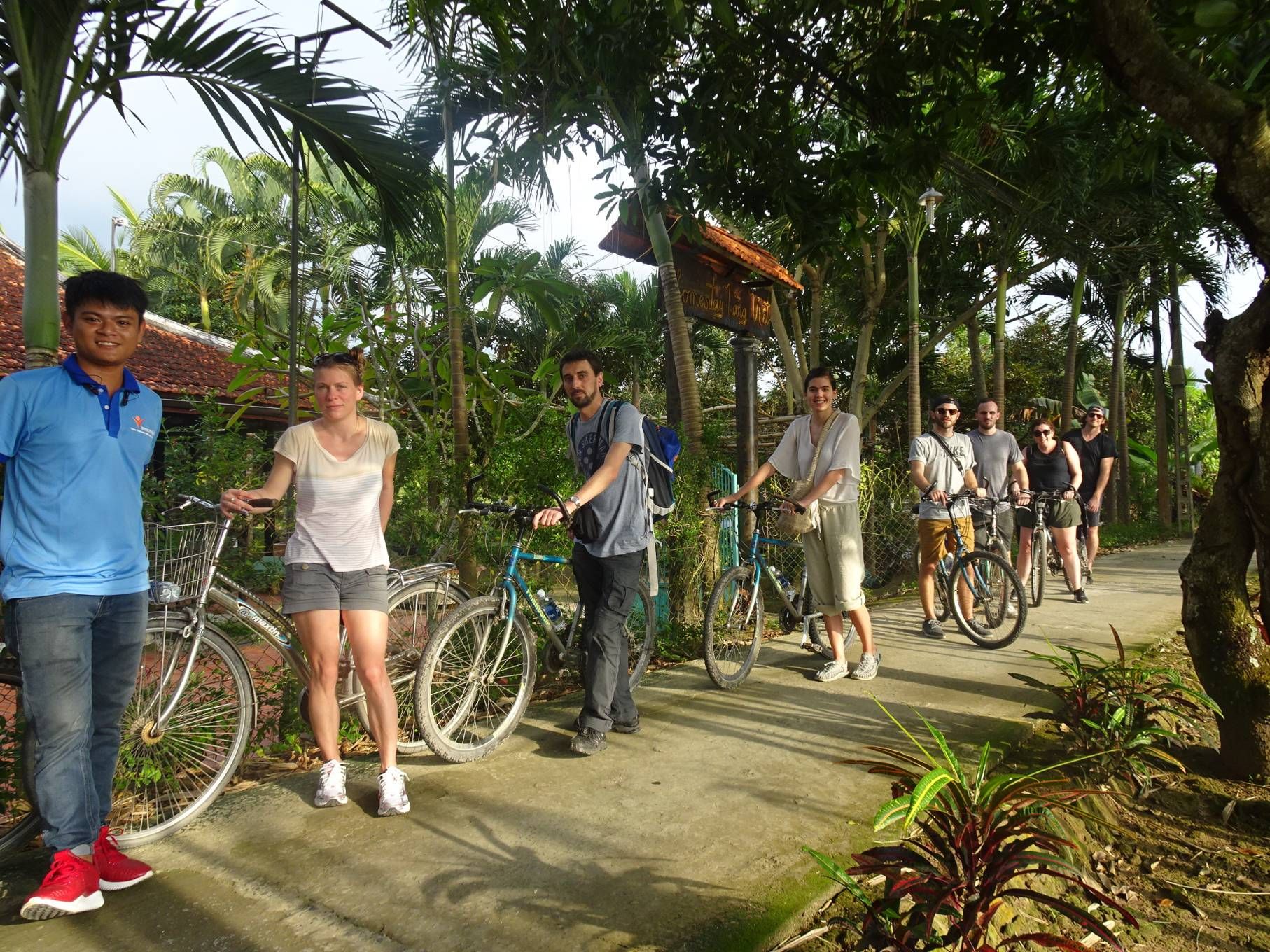 From reviews of ID "schip322":
"We had the best day in the Mekong Delta with Innoviet! It was the perfect way to visit this special part of Vietnam. Our trip included a visit to the Ben Tre market with tropical fruits, a motorboat ride along the river, a visit to a coconut factory, a canoe ride, a bike ride, and then a delicious lunch along the river. It was a full day, and we covered a lot of ground but didn't feel too rushed. I want to stress that we did not see another tourist once throughout the day, and we never felt pressure to buy anything from any of the people we met. (We heard that most other tours to the Mekong Delta are very touristy and come with this expectation/pressure.)"
From reviews of ID "DP":
"The visit to the wet market was interesting and we bought some delicious, sweet Vietnamese mangoes. A small boat took us cruising gently down one of the many tributaries of the delta. The Mekong is one of the great rivers of the world and truly something to behold.
Another highlight was the bicycle ride through the rural villages deep in the heart of the wetlands. You really get close up to see the lives of the villagers there. We saw how coconut candy was made, and how resourceful the local villagers were by literally using every part of the coconut tree to make things from brooms to oil.
Along the boat ride, we stopped over at a local homestay by the river, hosted by Mai who calls the village her hometown and runs the place. She proudly showed us her garden and we were treated to a delicious home-cooked meal of fresh tilapia, succulent prawns, and delicious chicken broth!"
These are really dedicated and enthusiastic reviews from lovely guests. All the interesting things in the Mekong Delta 1-Day Tour and highlights of the whole trip have been shown from many different perspectives.
And it will be more interesting if you can Explore the Mekong Delta through these stories in real life.
Would you like to try it?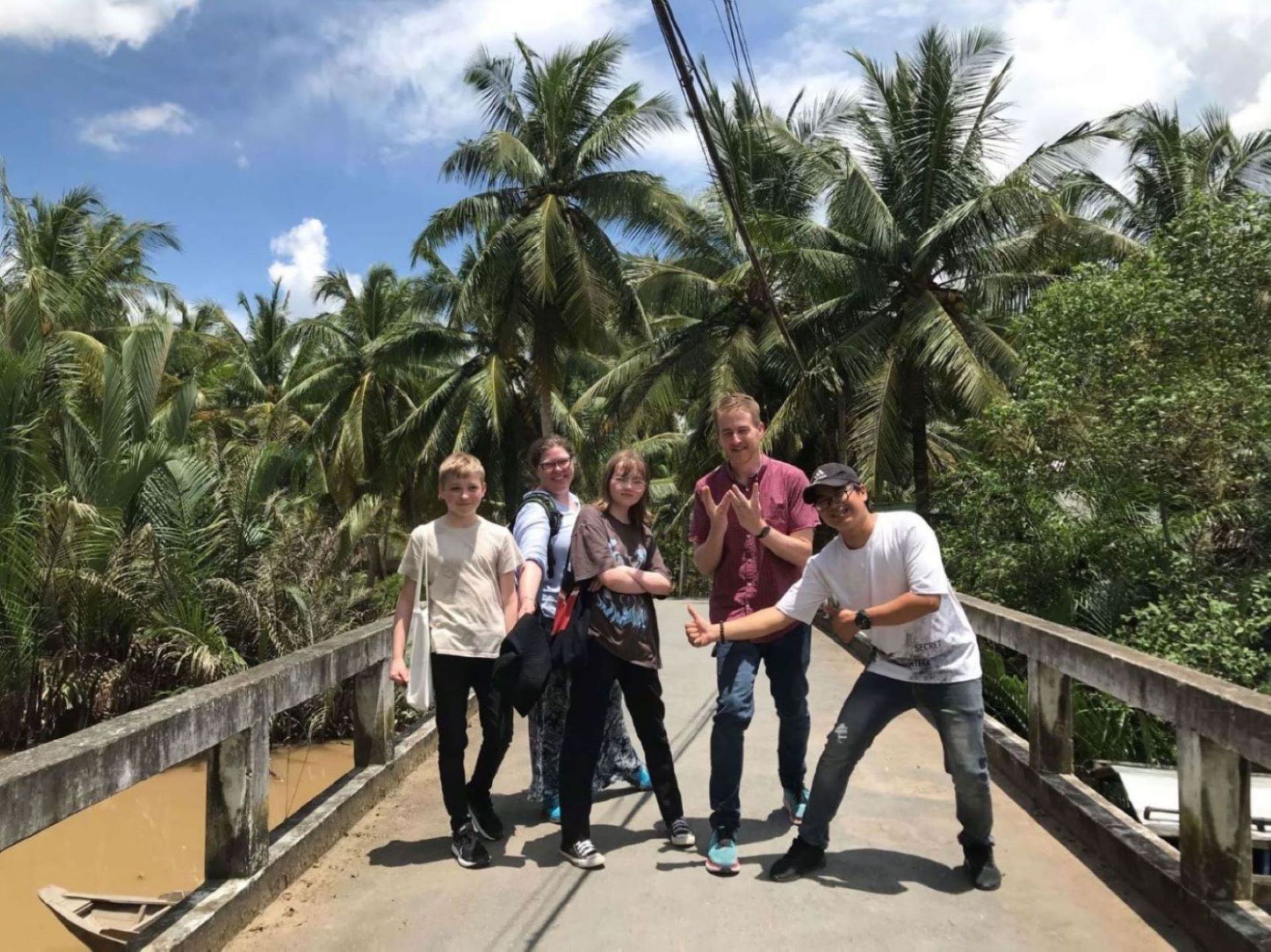 In ID DP's view:
"We booked a day tour of the Mekong delta and can honestly say it was the highlight of our trip. 
Highly recommended to anyone who wants a really authentic look at the life of people living in the delta and another side of Vietnam."
In ID Arife T's opinion:
"The Mekong Delta Tour was definitely our highlight during our Vietnam trip and I can dearly recommend it to anyone who is planning a tour of the Mekong Delta."
In ID SSStraveling's view:
"I recommend this tour if you are in Ho Chi Minh and want to see something different outside of the city."
In ID schip322's view:
"This is the tour for anyone looking for a beautiful, informative, fun cultural experience in the Mekong Delta!"
This is probably an affirmation of customers' love for the trip. It seems they want others to experience the same wonderful things as themselves.
Time once passed cannot be regained and the decision will be entirely up to you. Even so, we still hope that you can have wonderful and memorable moments on your own journey.