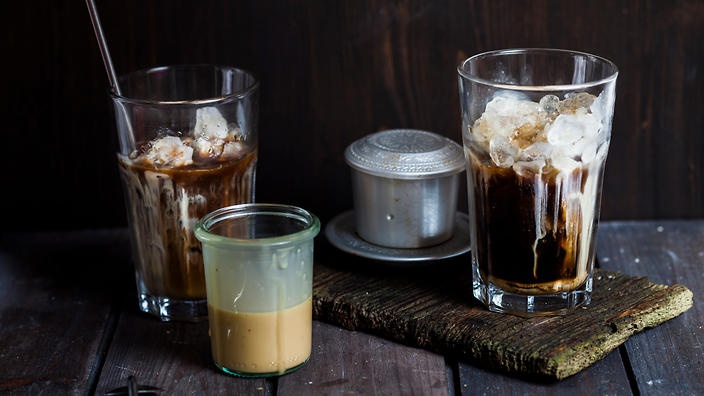 Whether you have a short or long stay in Vietnam, you can at least once time can encounter some iconic symbols of Vietnam around the corner in our country. They are just simple images but play an important part in our life.
1. Motorcycles- Xe May
When you get out of the airport, it is the first thing you see on the street. They are everywhere. Obviously, they are one of most iconic means of transportation in Vietnam. Motorbikes are a part of daily life in this 96 million people country with more than 37 million motorbikes registered. Therefore, a motorbikes trip is a typical thing you should try in VietNam. Getting on the back of motorbikes, you can join in the busy traffic, go across the city to enjoy the bustling life of Saigon.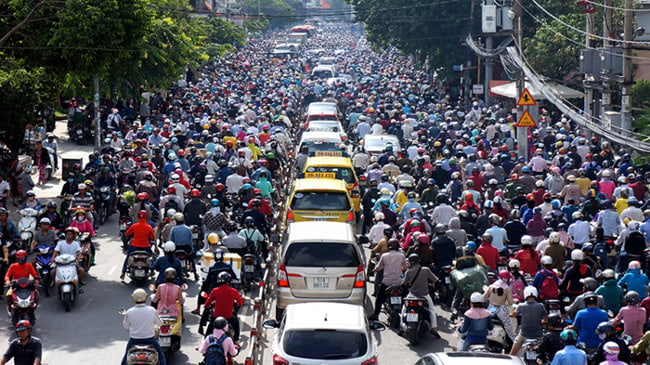 2. Conical hats- Non La
Another typical symbol that you will come across while traveling along VietNam is the conical hats. Vietnamese ladies love wearing conical hats to work on the rice fields, fruit gardens or go to local markets. They are the perfect fit for such hot and humid weather like Vietnam. Ever since the original version appeared thousands of years ago, Vietnamese conical hats have evolved greatly and now play an very important part of Vietnamese people in both life and culture. You can try to wear the hat walking on the rice field or rowing along a small canal on sampan which would be the great moment in Vietnam. You also can buy conical hats as souvenirs for your family and friends and tell them the beautiful story behind them.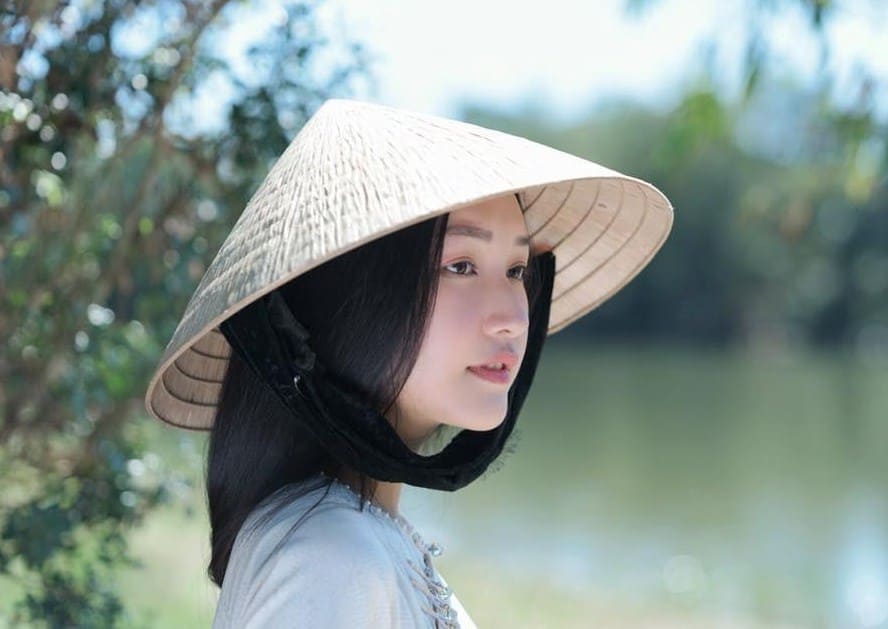 3. Coffee with condensed milk - Ca phe sua da
Vietnam is now the second-largest country exporting coffee to the world. Vietnamese do consume a lot of coffee as well. In every corner in Vietnam, there will be a bunch of coffee shops that are ready to serve you Ca phe sua da the time (even 24 hours a day). Thus, while traveling in VietNam you should try a cup of ice milk coffee. Ca phe sua da literally tell what the ingredients inside the drink: Ca phe (coffee), Sua (condensed milk) and Da (ice). A concentrated drip coffee on the bottom of the cup mixed equally with condensed milk and amount of ice cubes. As a result, you will get a very good coffee with a unique bittersweet taste which you can not find anywhere else in the world. The best places to get ice-milk coffee is from one of many street sellers who are very easy to find mostly everywhere in Vietnam especially in big cities such as Saigon or Hanoi.
4. Street food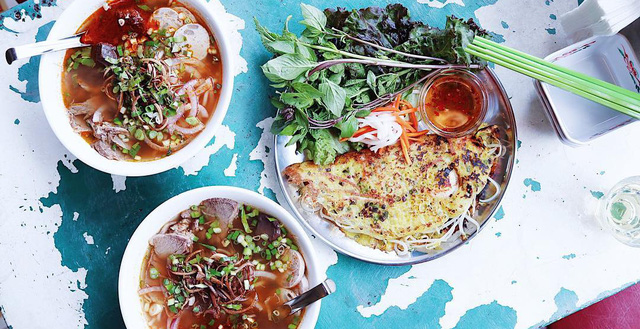 If you have heard that VietNam is the country of street food, you are right. Street food is the heart and soul of many Asian countries and Vietnam is certainly one of them. When you wander along the streets in the cities, you would see hundreds of different kinds of food. From well-known foods such as Pho, spring rolls to many exotic foods which you ever thought that you would never try. Having a good experience with street food is easy and doesn't cost much money in your pocket. 
The characteristic of Vietnam street food is that the food is prepared quickly without fancy decorations and customers can enjoy immediately while the dishes are still hot. They are always ready to serve every time when you order. Plus sitting and eating street food on the sidewalk and enjoying the outdoor atmosphere makes people feel free and comfortable.
5. Banh Mi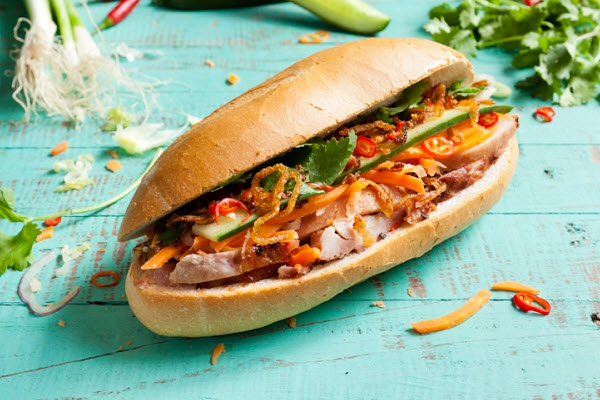 The banh mi or Vietnamese sandwiches is the renovation version of French baguette that Vietnamese invented during French colonial times in Vietnam. They are stuffed with tons of fresh and delicious ingredients: barbecued pork (or any kind of meat), pickles, coriander, cucumber, pate, and special home-made sauce. Since the fillings inside Banh Mi are diverse, you can opt for any version you want from signature Barbecue Pork to the vegan version. That's why it has gained huge popularity among locals and international tourists. If I have to pick one iconic street food in Vietnam, Banh Mi will win first place. You definitely put it in your wishlist food when traveling to Vietnam.
Banh Mi places you can visit around Vietnam:
Ho Chi Minh:
Banh Mi Huynh Hoa: 26 Le Thi Rieng, district 1
Hoi An:
Banh Mi Phuong: 2b Phan Chu Trinh St
Ha Noi:
Banh Mi Lan Ong: 8 Cha Ca, Hoan Kiem
6. Local Village
Vietnam is a very peaceful and beautiful country which has various landscapes and lovely people. These iconic Vietnam pictures usually feature in Vietnam postcards and stamps. Let's make an experience of staying in the homestay in a village in the Northern part or Mekong Delta area, you will feel the beauty of this country. It's simple but unique. You can sleep overnight at a local house, join to cook with the family, talk with local people or cycle around the area. All activities above will give you the best picture of  Vietnam countryside.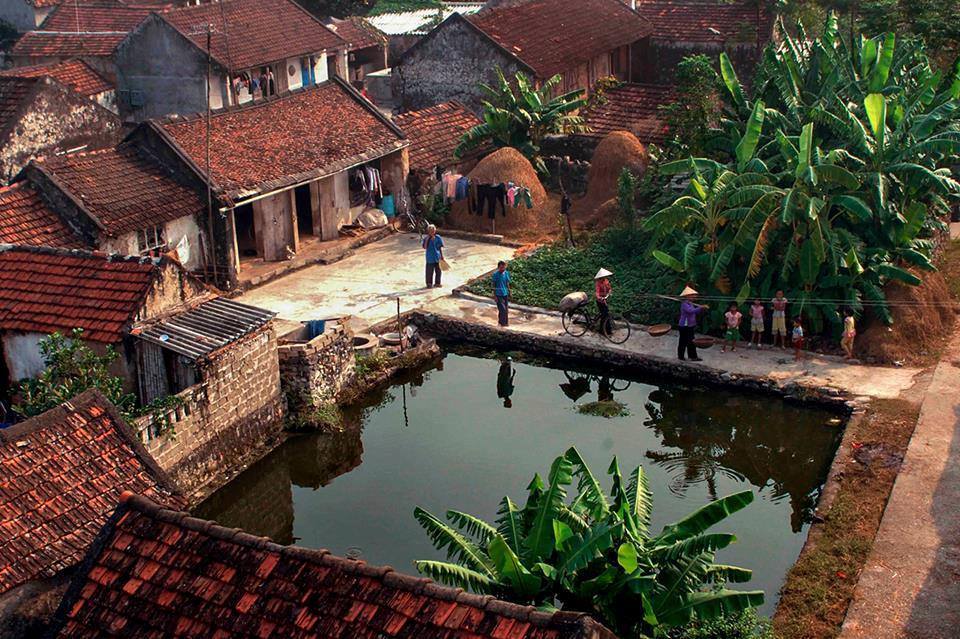 All along the way of your Vietnam trip, how many peaceful villages surrounded by lush rice paddy fields or a calm river do you see? If not, you should pay a visit to these peaceful villages.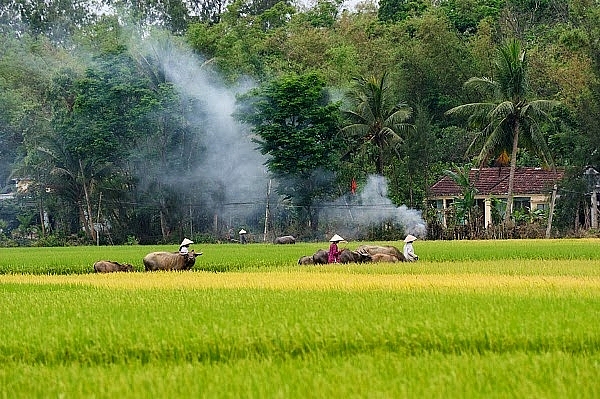 7. Smiles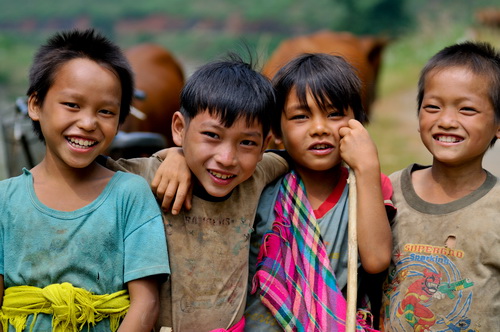 We smile a lot as we believe in the power of a smile. It does not cost money but can bring you and the people around you happy. We even have an old saying " Laughing is the best medicine". The positive vision of Vietnamese people (believe on the good side) and life satisfaction leads to these happy smiles. Gradually, the happy smile represents the picture of Vietnamese people in the traveler's mind after they pay a visit to Vietnam. Especially when we reach the countryside area where people have the purest and beautiful smiles. It can be an unforgettable memory during the time in our country.
To Learn More our useful tips in Vietnam JOIN GROUP HERE to discuss before going to here.