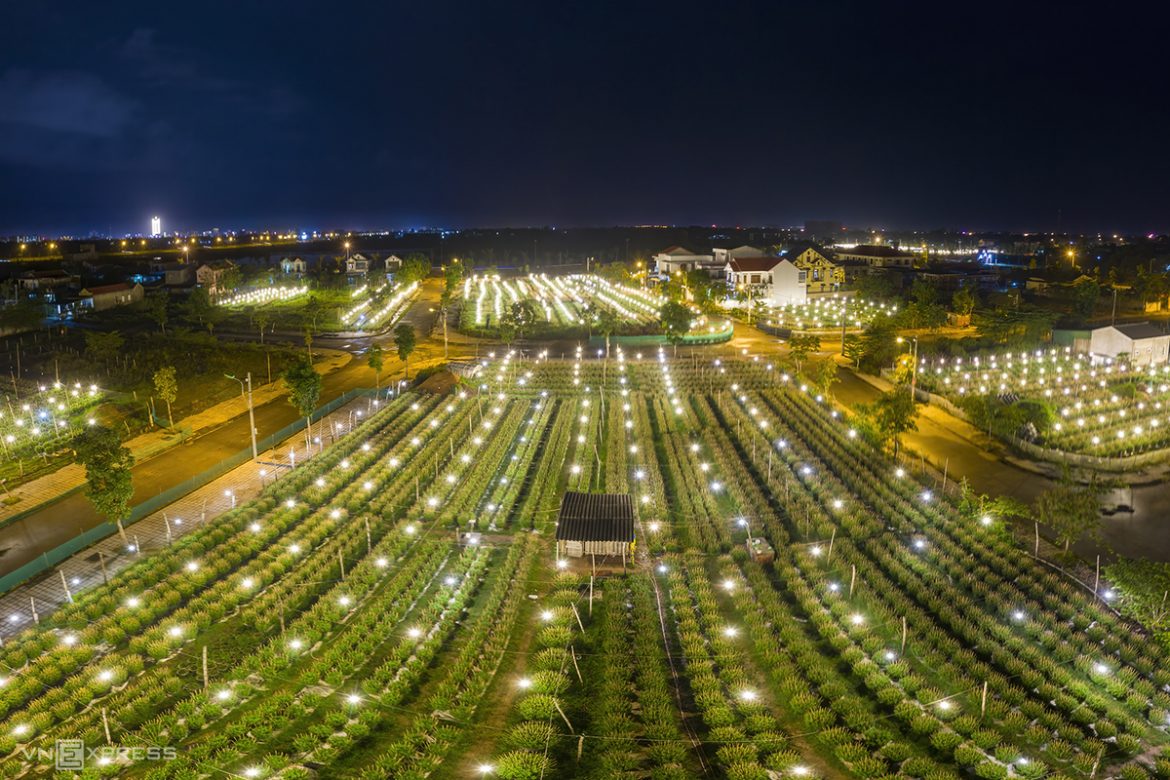 Dragon fruits posses an exotic look, a unique taste (some say it tastes like strawberry pear mix), and a pack full of vitamin and nutrition. We have pink dragon fruit, white dragon fruit, and yellow dragon fruit.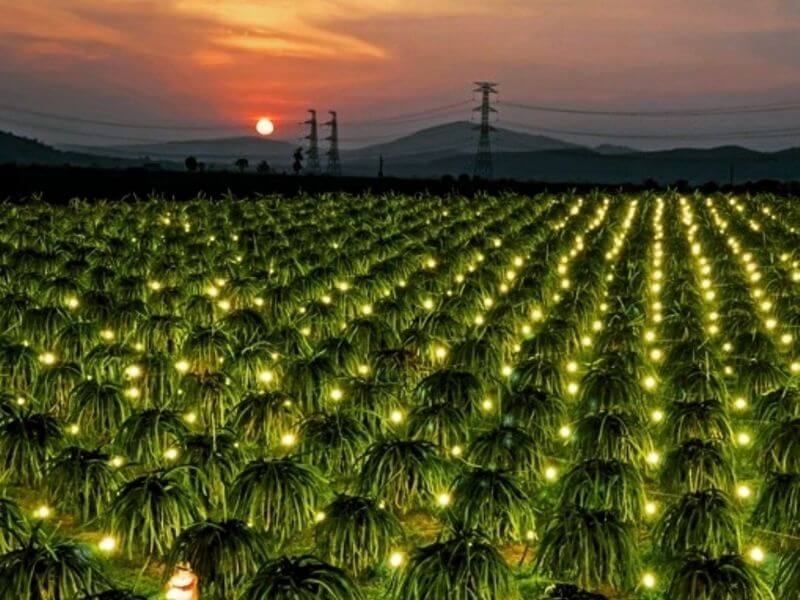 Though this fruit tree is native to Mexico and Central America, it is wildly grown in Southeast Asia and so Vietnam.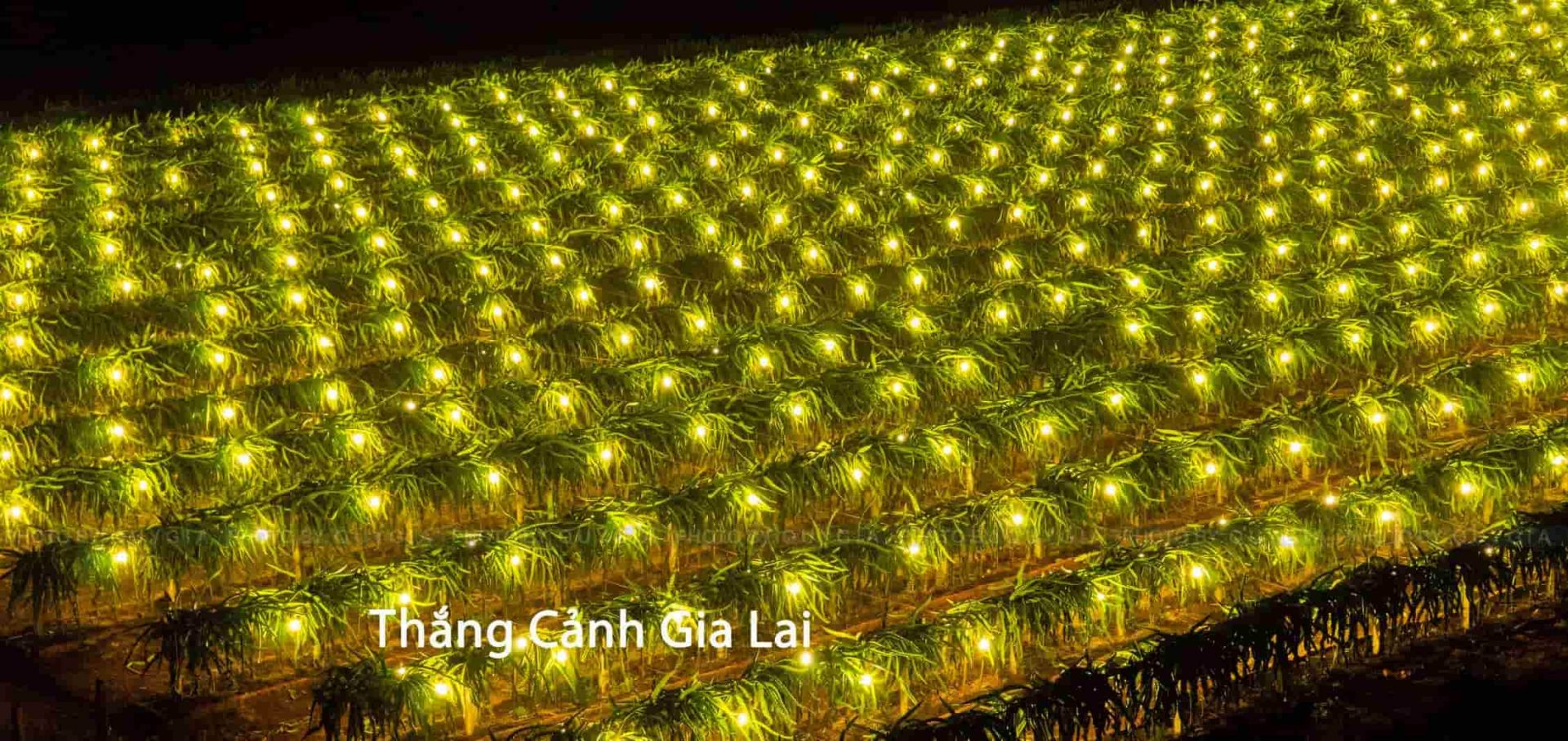 Traveling around Vietnam, you should them along the way, especially in the central of Vietnam. But have you ever encounter the dragon fruit garden at night?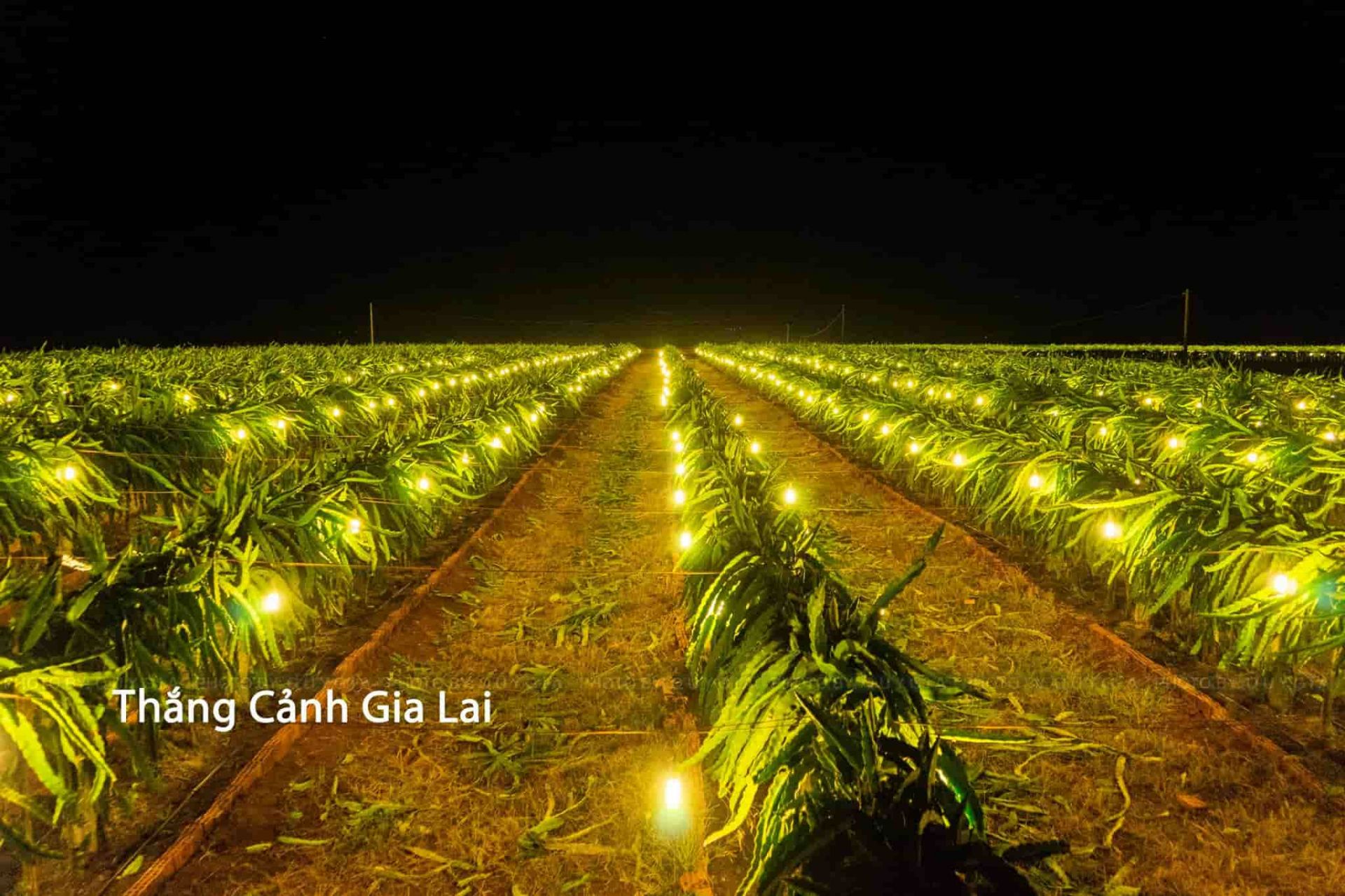 It's like a thousand stars sparkling on the ground where you can simply captivate this moment with your bare eyes in a close distance.