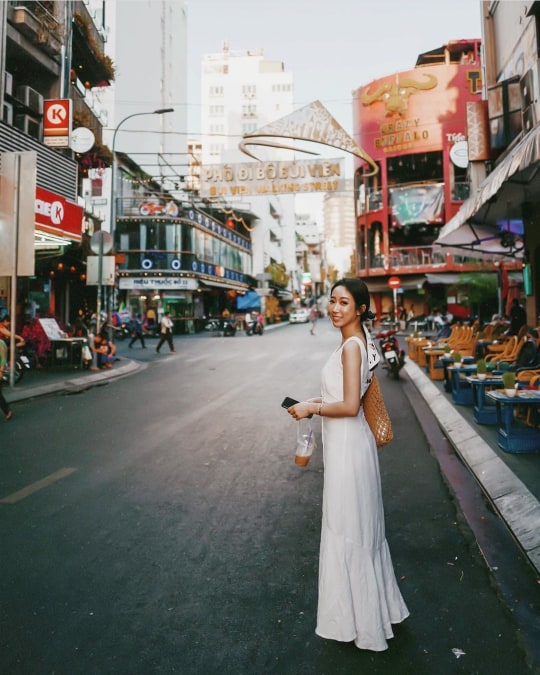 If the answer is yes then you choose the right place. When it comes to Instagram-worthy places, Saigon or Ho Chi Minh city deserves an honorable mention. It is a city of color, energetic and vibrant life where you can just wander around and encounter beautiful sights or joyful moments of local people every now and then. Here are our top picks for you to check out when you are in Saigon.
Notre Dame Church: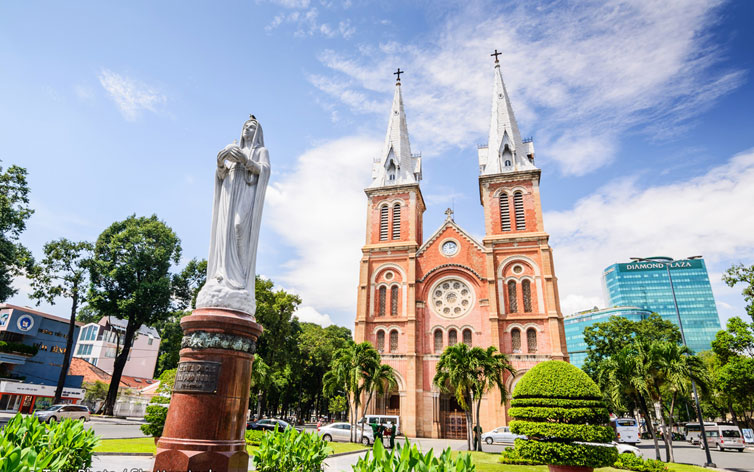 For sure, it is not an unfamiliar name if you plan to visit Saigon. The Notre Dame church is the must-visit place in the city. It dominates the cover of postcards, newspapers, and social media about Ho Chi Minh city. The church could be seen as the symbol of Saigon and becomes an iconic instagram post for first-time travelers. When people see it, they will know exactly where you are in Saigon.
Over a century, the church still remains its sacred and elegant look since it was built in 1880. It has all gone through thick and thin with Saigon. Needless to say, it is a great destination for both religious and non-religious locals, which is why we love to take photos with it.
Unfortunately, the church is under construction now so you can not see the flawless architect without frames and scaffoldings. We need to wait until the end of 2023 to see its new look. The good news is you can enter the English mass inside the church every Sunday morning.
Remember to wake up early around 6:00-7:00 AM so you can have a peaceful view on your own and enjoy the fresh morning air while watching a flock of doves roaming freely to find food. 
You should stand on Dong Khoi street to get the best view of the church.
Bitexco tower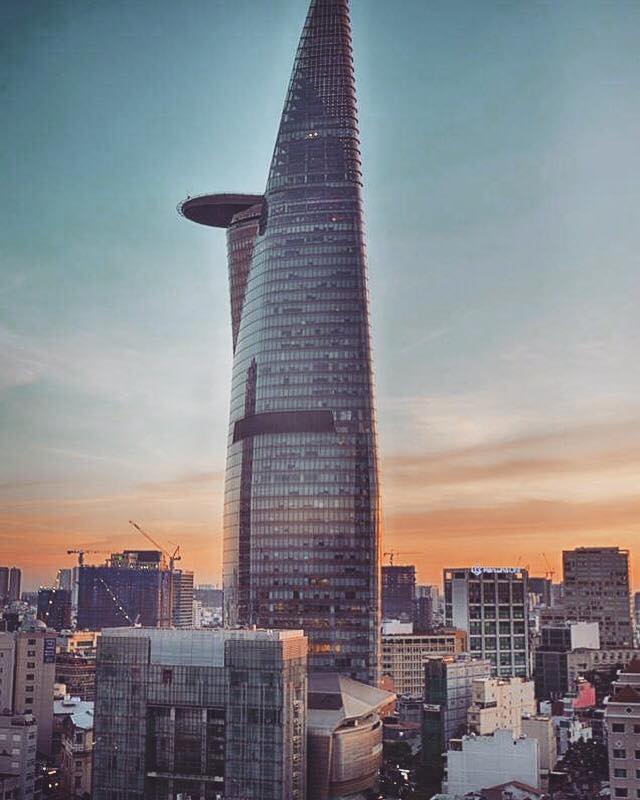 Saigon has experienced significant development during the past 30 years. Things have changed in the blink of an eye. In this rapid growth, Bitexco is an outstanding landmark that represents the new face of the city- modern life.
Located in the heart of the business district, the Bitexco has 68 floors, 1 amazing helipad, and 3 basements. It also houses shopping stores in the first fifth floor and representative offices of international companies in Vietnam on the upper floors. With a height of 262 meters, it is the second tallest building in Saigon, which you can easily see this unique glass-made building from a long distance.
Being inspired by the lotus flower, the building is designed in the shape of a lotus bud. It aims to send the message of optimism and commitment. However, it rather looks like a corn or a cigarette lighter to the locals like me. 
So what is the best photography spot for your Instagram feed here?
The skydeck on the 49th floor is what you are looking for. It offers a breathtaking panoramic view of the city and Saigon River. You should come before sunset to enjoy the charming orange skyline or at night to immerse into the city light. 
You need to pay 200,000 VND (around $9 USD) for the ticket entrance with free mineral water. If you like beer, join the Heineken tour. It costs 10 bucks but you have a cold drink and the view. Otherwise, going up to the 51st floor to have a great dining experience with the view outside.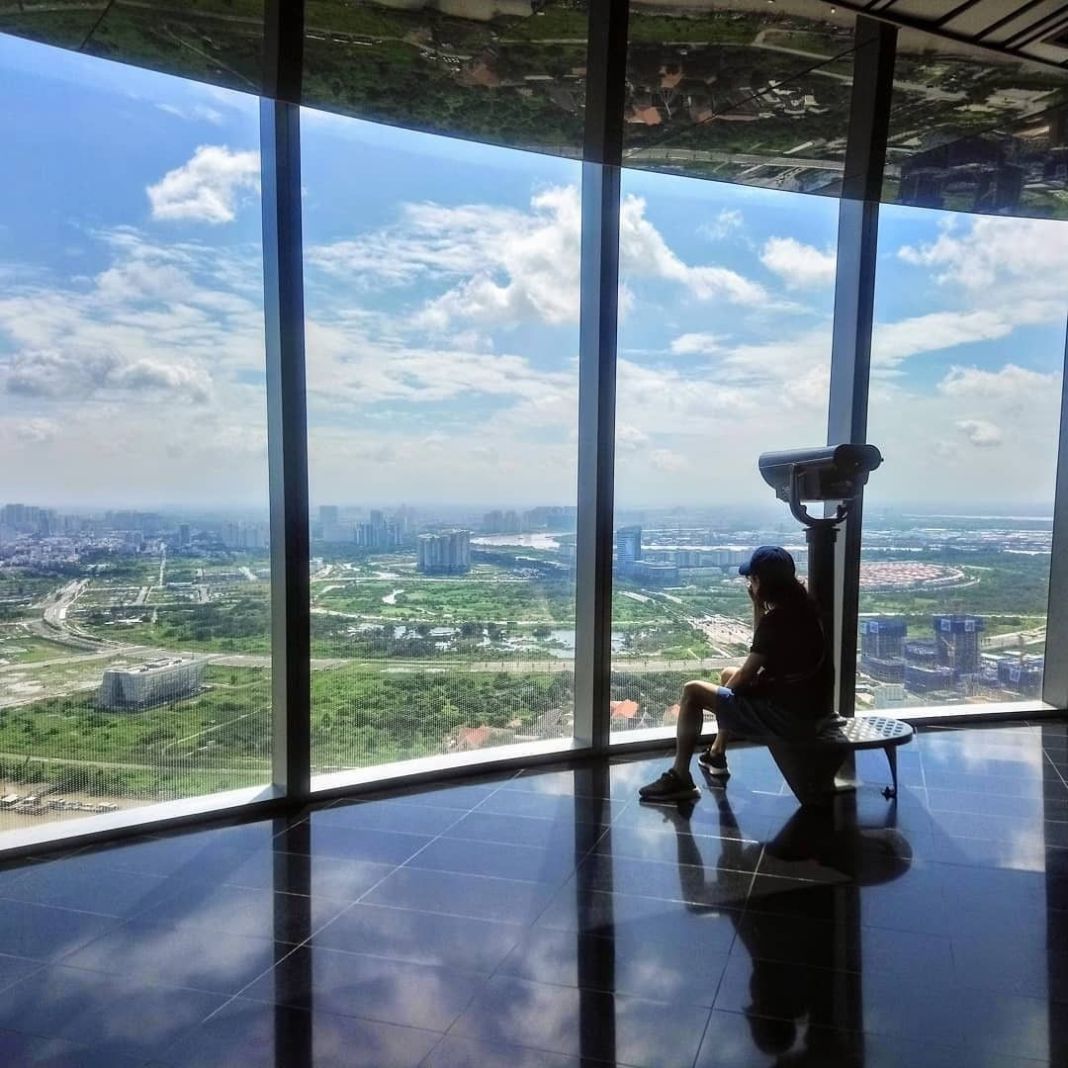 Sai Gon Skydeck inside Bitexco is the best spot sky lover to dive into the night view of the city from the second-highest spot of the city. 
Thu Thiem River Park
It is always on the list of Instagram lovers. Thu Thiem River Park attracts many youngsters and tourists coming to see the Saigon skylight on the other side of the city. Who knows that it used to be an unknown area with mangrove forests surrounding over a decade ago!
Every evening, vendors will come and set up plastic tables and chairs to get ready for the upcoming visitors who come at night for relaxing open spaces and a fantastic view. Imagine sipping a cup of coffee or orange juice for $1,5 dollar and you have an invaluable and priceless scene for free. 
The highlight of Thu Thiem park is not only the city's view but also street food. They are tasty and delicious. Being a loyal visitor to this place, my recommendation is fried-corned, grilled Vietnamese rice papers, and deep-fried squid with fish sauce. You can even have a series of Viet street food on your Insta's story when you come here.
You may wonder how you can get there. Unfortunately, you can't walk as it's far away from the city center. The easiest way is getting Grab taxi or Grab motorbike (if you are not afraid of chaotic traffic) or you can join the evening food tour that includes Thu Thiem river park in their itinerary. 
Remember to bring mosquito repellent as the park is covered with trees and grass. Use exposure modes on camera to catch the best shot at night but come early to reserve your spot.
Nguyen Hue walking street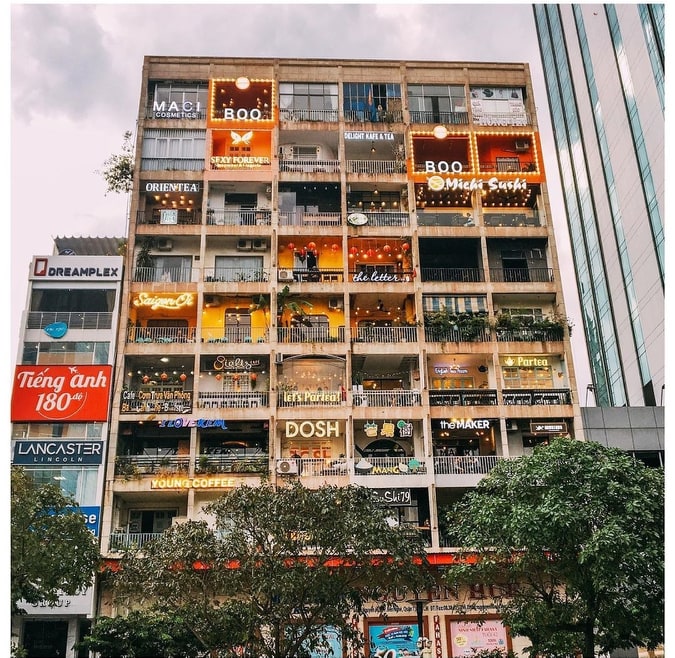 Every big city has its own walking street and so Saigon does. The 900-meter street runs from the People's Committee to the Saigon riverside. When strolling down the street, you will find yourself lost in the middle of ultra-modern buildings and boutique cafe restaurants and attractive old architecture. Surprisingly, it all fits well together.
The good news is that: 
It offers you a full package of good photos from metropolitan look to the local daily activities.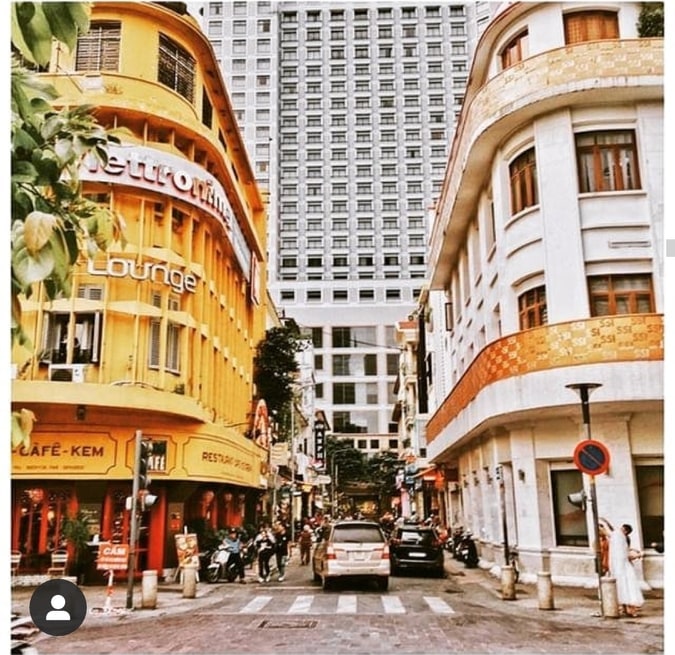 In the daytime, you have an unlimited source of sunlight to take as many pictures as you want with all the famous destinations around. You can reach there within a walking distance. However, the tropical weather can melt you down quickly under the heat so don't forget to bring a hat, sunglasses, and water.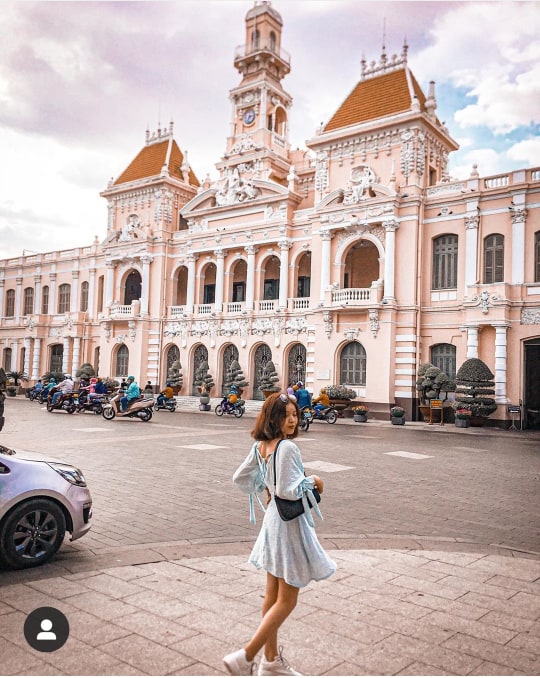 Maybe early morning and late evening is the best time to walk around. The water show is a big plus to take fun photos. It displays from 5:30 PM to 11:PM weekday and 4:00 PM to 11:00 PM weekend.
At night time, it is the mecca of youngsters who all gather to dance, sing and socialize especially on Saturday and Sunday when the city government blocks the whole street for pedestrians. You should get ready to immerse yourself into the young and dynamic vibe.
Bui Vien street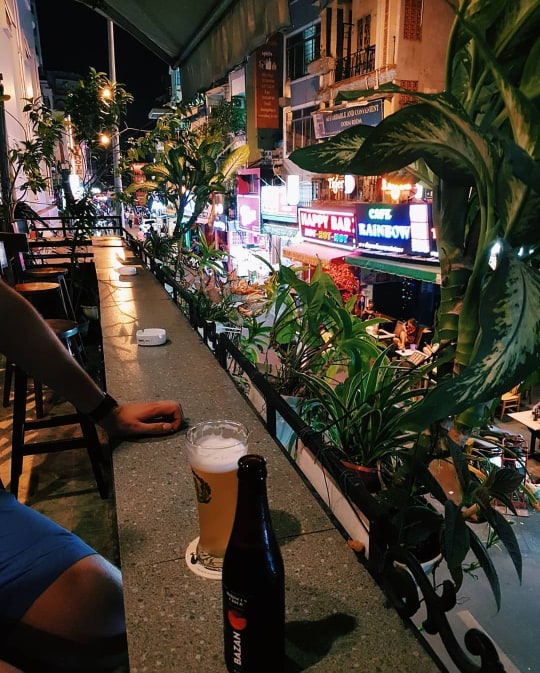 Bui Vien is an undeniable hub of nightlife entertainment. There is a myriad of hotels, bars, pubs, massage stores, and local restaurants dotting along two sides of the street. Both locals and internationals come here for cheap drinks, delicious food, and a bustling atmosphere.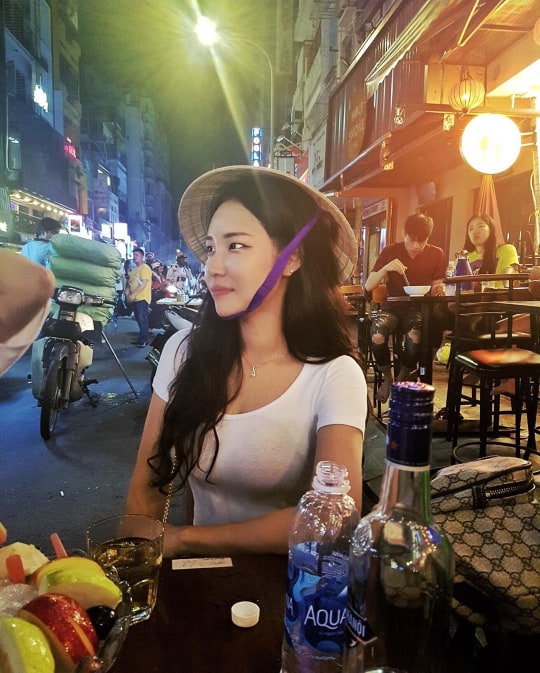 People sitting on the plastic stools and chit-chatting with friends while holding a can of beer in the loud music background is a popular image that you can see in Bui Vien. This image can be an inspiration for your photos or you can slightly turn your phone from the sidewalk to the main street where people are busy walking back and forth under the colorful lights from nearby stores and apartments. Is it a perfect backdrop for your Insta's feed now?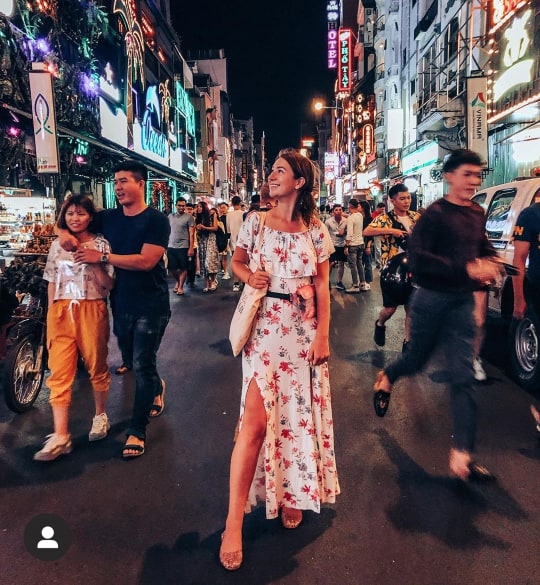 As people (both old and new) keep visiting every day, pickpockets can easily bend into the crowd. It just costs them a few seconds to take your phone or your wallet away from you so pay attention to your belongings. Always check the price before ordering, don't get drunk and be nice. Then you will be safe and sound.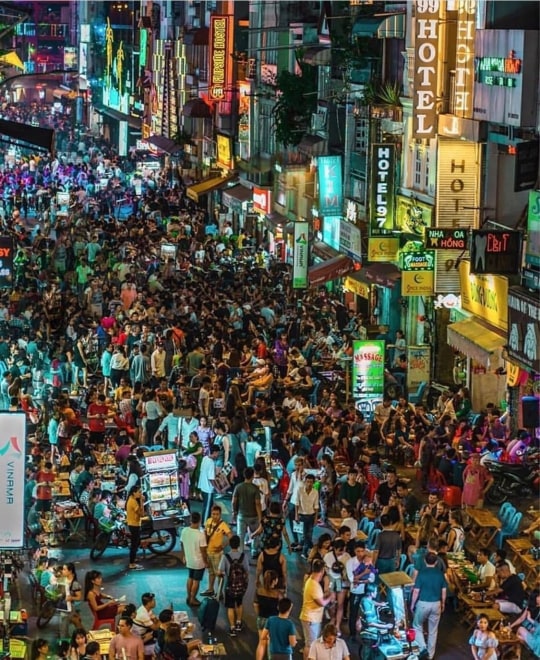 Still, it's totally not difficult for you to find some corners like this in and around Sai Gon to chill the night out your style. 
Ben Thanh Market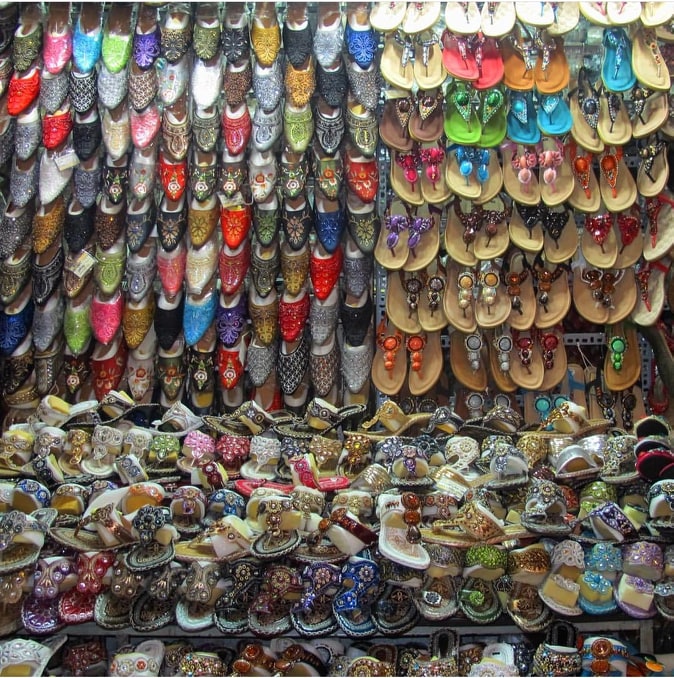 Yes, the iconic market is worth a spot in your Instagram post because of its fascinating architecture and culture and history values. Speaking of Ben Thanh market, it features in countless travel magazines, newspapers, and guidebooks, or even movies, and thus it is included in the bucket list of many travelers who want to visit Saigon.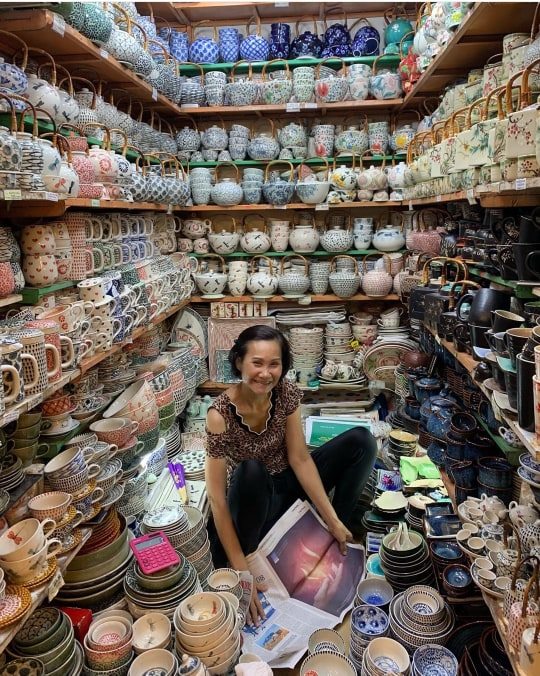 In the beginning, Ben Thanh market was simply the gathering spot of a few stalls run by street vendors near Ben Nghe Wharf (Saigon riverside now). Then, it gradually developed and relocated to its current location. It has experienced all the ups and downs with Saigon through the French time, American war, and the fast-growing economy of the socialist country nowadays. It survives and remains unchanged in the center of the bustling city. Even if it attracts tourists from all over the world, the locals still go to the market for their daily needs or to look back on old memories they shared since they were young.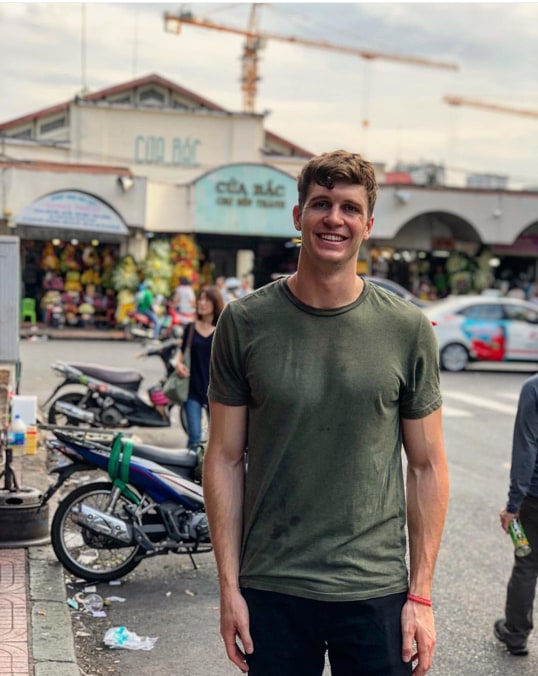 The architecture of the market with the clock tower is a great example of a typical French-designed market in Vietnam. The ornaments and ceramic decorations add the small eye-catching features to the market. The main entrance (the southern gate) with the big clock facing the chaotic flows of transportation serves the great backdrop for your photo ideas. But remember to watch out when using your camera as the traffic never stops for you.
There are various kinds of subjects that you can dig into when you come to Ben Thanh market such as market life, Vietnamese street food, etc. Just take a walk around the market and who knows some original and cool ideas can pop up in your mind!
Here are some survival tips in the market: watch your things, don't touch anything if you don't buy it, ask before taking photos (if you really intend to have a really good shot otherwise it's okay), be nice.
Ton That Dam Old department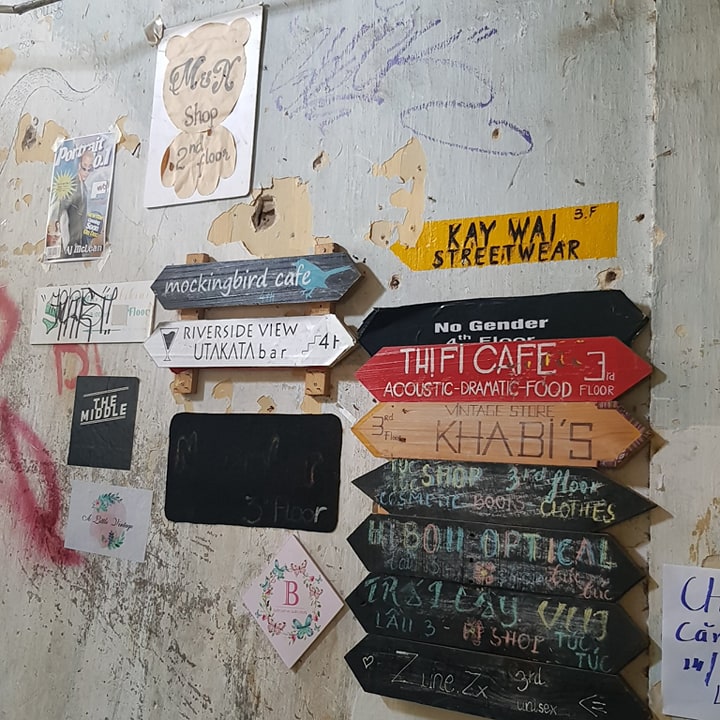 Do you want to know the department that only Saigonese knows? 
Then you should pay a visit to Ton That Dam old apartment. It is not just an apartment, it has one of the coolest coffee shops in town. Coffee in the old apartment is the concept of giving citizens a getaway place to enjoy the coffee and share small talk with friends without being disturbed. Ton That Dam is one of these shelters for peace lovers.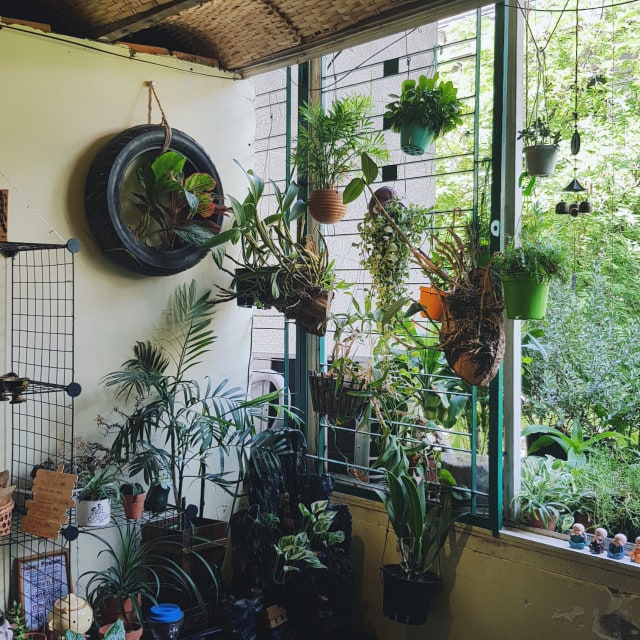 The 134-year-old apartment offers a vintage background for your photos with faded walls, stairs with floral wrought iron banisters, wooden doors, etc. Stepping into Ton That Dam, you can travel back to the Old Saigon when life is simple and the Internet is not a thing. Every corner of the building reveals hidden treasures that inspire you to bring your camera to snap a photo. The film camera is my favorite choice for this place, otherwise, you can simply use apps afterward. 
Because it was built a long time and was not maintained well, you may feel insecure to walk around. Actually, it is very safe and the locals are willing to help you out if you get lost.
Highlight cafe shops are below:
The mockingbird Coffee
Taking a humble spot on the 4th floor, the mockingbird is a cool place to chill down with good coffee especially in the evening when the sun is going down. You should get a spot on the balcony to overlook the street at sunset. It is amazing.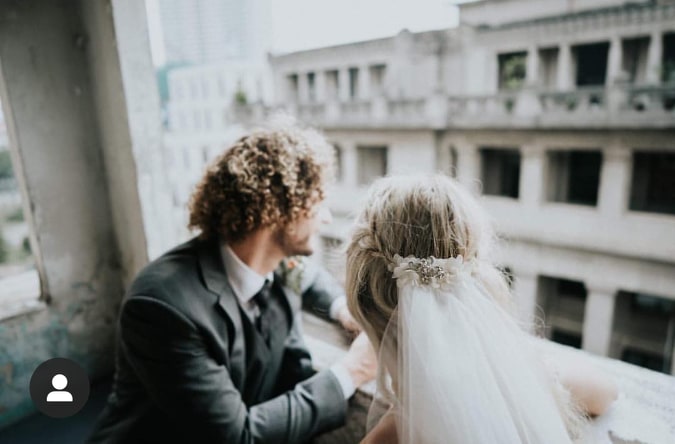 Things Cafe
First impressions on Things Cafe is how cozy it is. It gives you a feeling of home with comfortable couches, various arrays of CV covers, postcards display, electric fan, interior furniture, and 2 lovely cats. The ambiance and intimacy is the good remedy for the soul after a long day of visiting.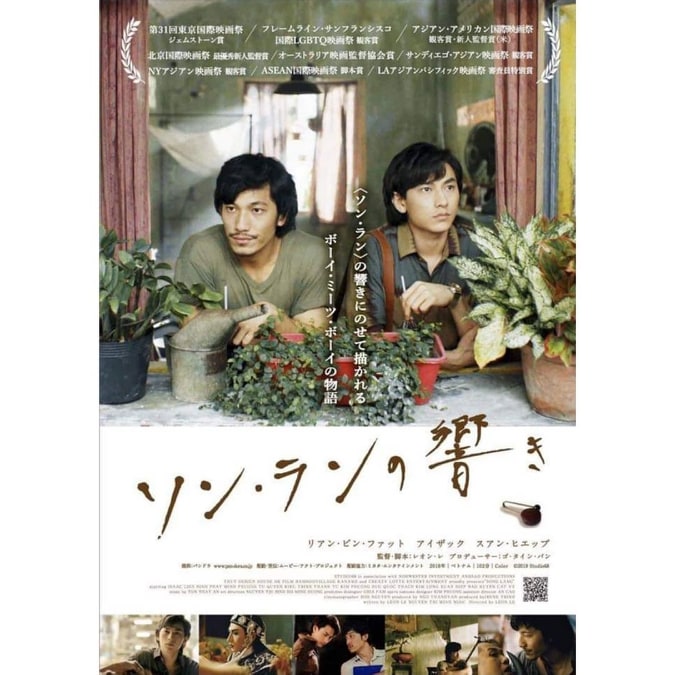 Ho Thi Ky flower market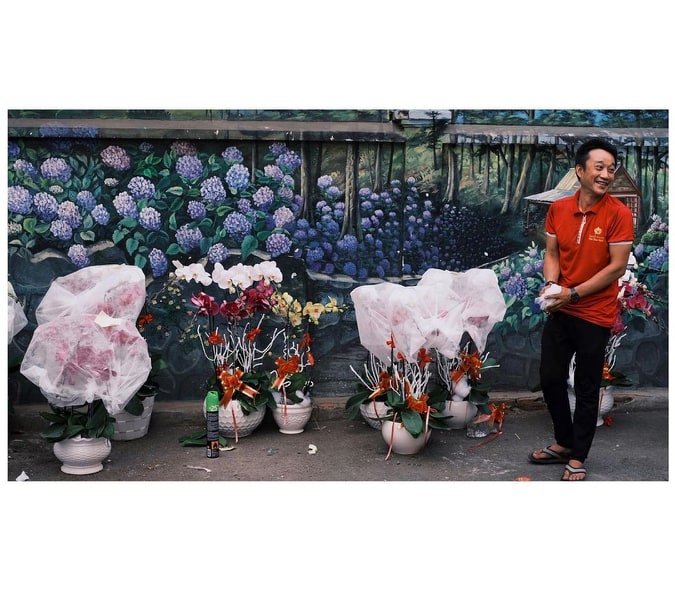 It is the biggest wholesale market in the city that contributes flowers to floral shops and individual buyers in the town. Flowers with different types coming from Da lat (the flower city in the central) and Mekong Delta all gather here, which creates the most colorful themes for any photoshoot.
The flower showcase spread all over four directions of the street. It comes in diverse color shades, sizes, and shapes. Some are imported from foreign countries (Netherland, Hungary, Japan, etc.). On every turn, you will see countless roses, lotus, sunflowers, or orchids and so on arranged neatly in water buckets, vases. The floral smell diffuses in the air and follows you all along the way. It not only satisfies your eyes but also your nose. The fragrant sense can inspire you to create new idea photography, is it right?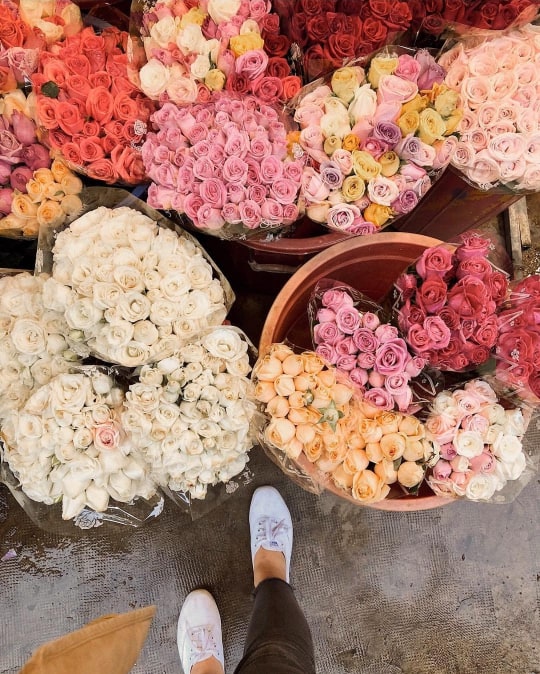 The market opens all day and the most busy time is the early morning when trucks transfer fresh flowers to the market. You can wander in the late afternoon when it is not so hot. Another big plus of Ho Thi Ky market is the Cambodian market nearby where they serve the very delicious sweet soup. It is worth a visit. Actually, the Cambodian market doesn't have an address so you should ask the locals for directions. If you enter the Ho Thi Ky market from Ho Thi Ky street, then the Cambodian market is located on your right side. But remember that Cambodian market open for food around 2:30 PM. 
Hidden Alleys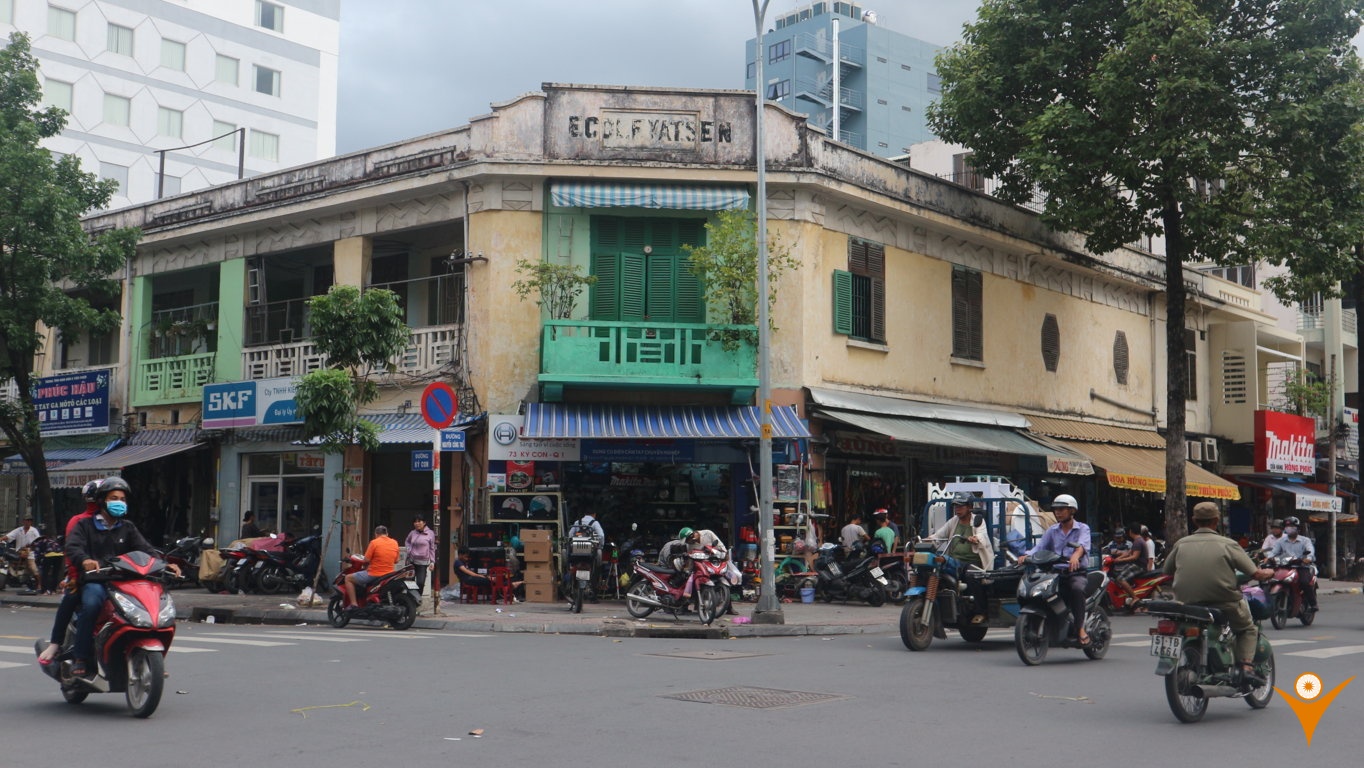 As the names say, it is quite an ambiguous location. You don't know where it is. If you want to take an adventure, you can get awesome pictures about the daily life of Saigonese because most of us live behind fancy constructions.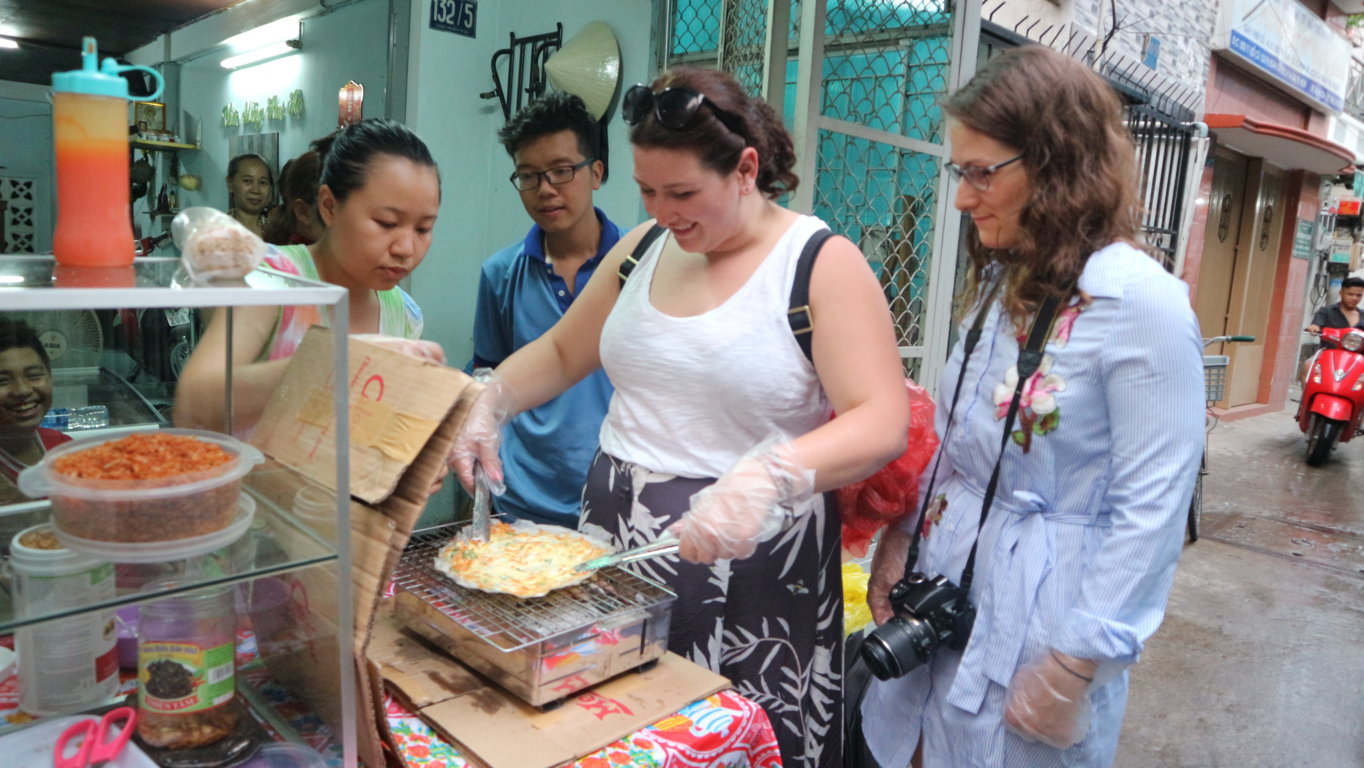 The alleys house a myriad of shops that offer services for local citizens like grocery stores, nail bars, or street food. They create their own ecosystem, which is quite interesting to see how they interact with each other. People build a close bond in the neighborhood. They all know everyone and may stare at you if you accidentally visit them. But do not worry as they are just curious and wonder why you are here. After a few awkward moments, they can even smile and say hello to you.
To add the wow factors in the alley visit, you should look at the tangle of electricity wires over your head or how the traffic moves smoothly in the 1-meter street. All of these small things will show you another side of Vietnam.
So how can I start?
If you have Vietnamese friends, it is perfect. If not, you can join some unique tours in Saigon and they will lead you there. And if you want to do it on your own, you can start wandering around the back street of Nguyen Trai, Cong Quynh or Co Giang, or the seafood area in district 4. Remember to bring a fully charged smartphone with 3G in case you get lost.
This our top pick for the best Instagram spots in Ho Chi Minh City. Most of the locations are located in district 1 and you can reach easily by walking and a few spots that need transportation. Within 2 days, I think you can finish this checklist and have a wonderful collection of photos for your Insta's feed.
It's time to bring your camera and try them out.
If you want an authentic Vietnam experience with a professional tour guide in a traditional private group tour, let's check the itinerary of the Saigon Hidden Alleys. If you want to discover hidden gems of the city in a fun way,  be the main character of your Saigonese story by playing a role in a game tour, check out Amazing Tour Sai Gon . You may never get bored in Sai Gon, the heart of Viet Nam. 
Let me know which is your favorite spot in the comment section below and update if you find new Instagram spots so we can share it with the readers.