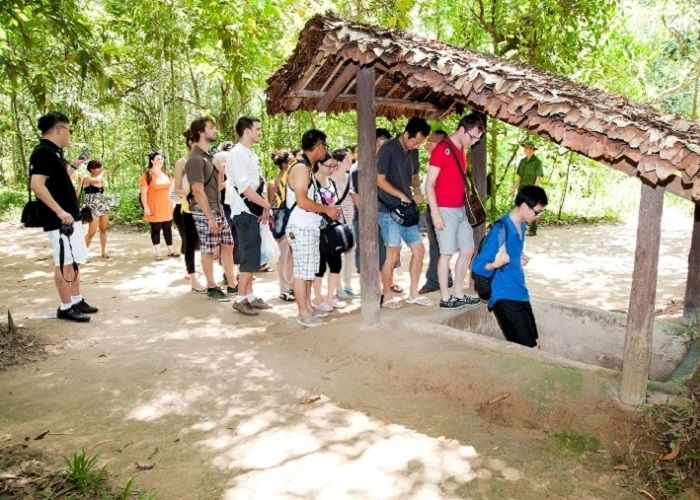 Alongside the historic Cu Chi Tunnels in Ben Dinh, the Ben Duoc Cu Chi Tunnels are renowned landmarks intertwined with our nation's heroic struggle. If you happen to visit Saigon, tourists should take a moment to explore this historical site.
Where are the Ben Duoc Cu Chi Tunnels Located?
Ben Duoc Tunnels are situated in Phu Hiep Hamlet, Phu Hung Commune, Cu Chi District, becoming a fascinating spot for history enthusiasts during their Saigon travels. These tunnels played a vital role as the command center of our forces during the war, coordinating combat activities.
Contact Information:
Address: Phu Hiep Hamlet, Phu Hung Commune, Cu Chi District, Saigon
Admission Fee: 20,000 VND for Vietnamese visitors and 90,000 VND for foreigners
Opening Hours: 8:00 AM - 4:00 PM, every day of the week, including holidays and Tet.
Getting to Ben Duoc Cu Chi Tunnels
Ben Duoc Cu Chi Tunnels are approximately 44 km away from Saigon's city center, making it quite a journey from the heart of Saigon. Transportation options include motorbikes, buses, and taxis. The most convenient route from Saigon is via National Highway QL15, taking approximately 2 hours.
For travelers coming from northern regions, the most convenient option is to fly to Tan Son Nhat International Airport and then take a taxi to Ben Duoc Tunnels. If you're departing from neighboring provinces, you can comfortably ride a motorbike, offering flexibility in travel time.
Visiting the Ben Duoc Cu Chi Tunnels allows tourists to explore a unique underground tunnel system. The tunnels are divided into various chambers, including meeting rooms, surgical chambers, storage for food and weapons, a self-made weapons display, Hoang Cam's kitchen, a barber shop, and a uniform tailoring workshop.
Additionally, both on the surface and within the tunnels, visitors will encounter minefields, battle trenches, trapdoors, and bunkers. Continuing the journey, tourists will travel through the tunnels to learn about the subterranean facilities and the working areas of our troops at the Saigon-Gia Dinh-Cholon Military Region Command. These tunnels cover a vast area of up to 100 hectares (compared to Ben Dinh's 17 hectares), so electric vehicles are provided for convenient transportation within the site.
Tourists can also combine their visit with the Ben Duoc Martyrs' Memorial, a renowned destination often paired with the tunnels. Here, visitors can pay their respects to the heroes who bravely sacrificed for our nation's independence and territorial integrity. Upon leaving the Ben Duoc Cu Chi Tunnels, tourists can use electric vehicles to explore the liberated areas surrounding the tunnels. Alternatively, they can visit a precious wood forest, a landscaped lake mimicking the South China Sea, or miniature models of famous landmarks such as the Ben Nghe River Harbor, the One Pillar Pagoda, or Hue's Ngo Mon Gate.
After touring the various sections of the Ben Duoc Cu Chi Tunnels, visitors can take a break and enjoy traditional dishes loved by our troops, such as salted peanut-dipped sweet potatoes and compressed rice.
Many tourists wonder why they only get to visit Ben Dinh and not Ben Duoc. This is primarily due to the longer distance and higher costs associated with traveling by high-speed boat to Ben Duoc. Additionally, Ben Duoc has fewer tour guides or informative materials available, making it less visited. These are the reasons why most tourists tend to explore Ben Dinh rather than Ben Duoc.
If you get the chance to travel to Saigon, make sure to visit the Ben Duoc Cu Chi Tunnels to appreciate the unique tunnel structure and witness the heroic spirit of our people in their fight for freedom!
Be sure not to miss out on our special offer when you join us for this experience.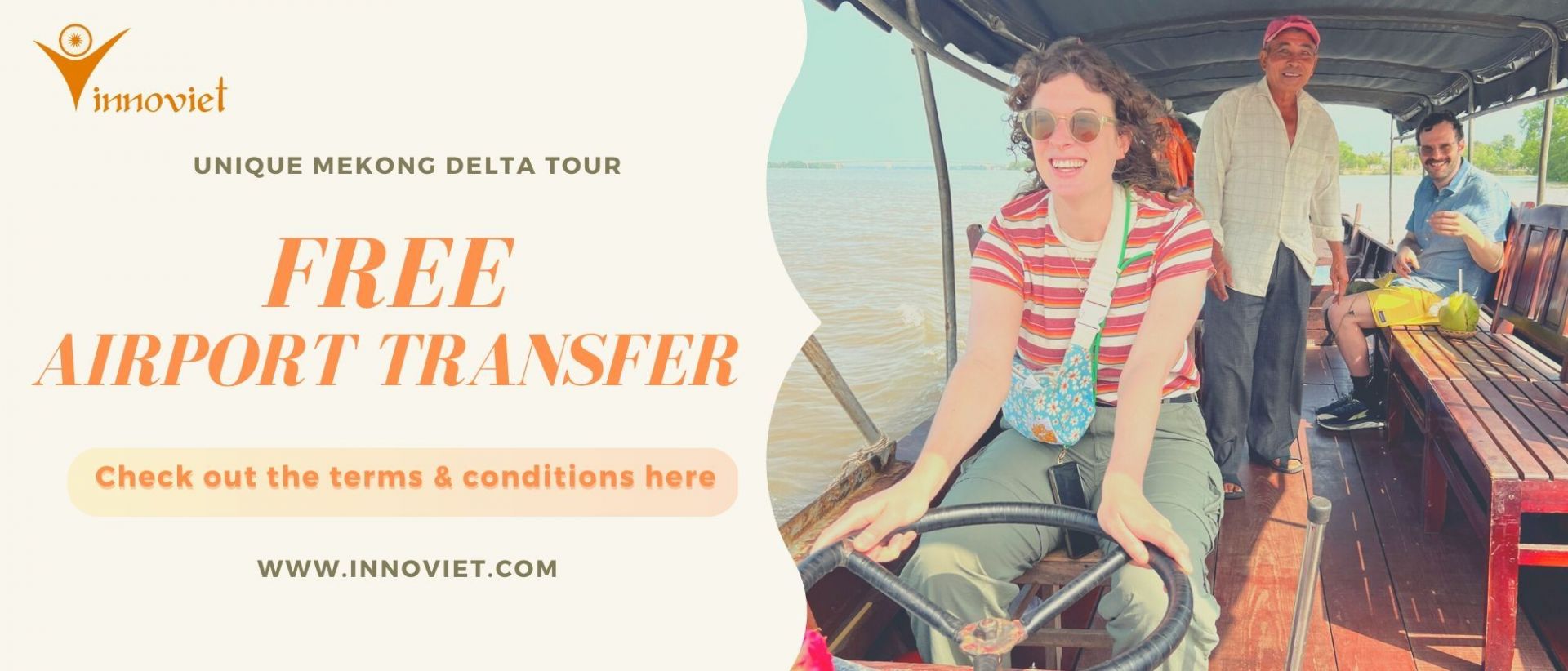 We hope that your experience will be nothing short of amazing
JOIN OUR FACEBOOK GROUP HERE to learn our tips as well as discuss them before going to these locations