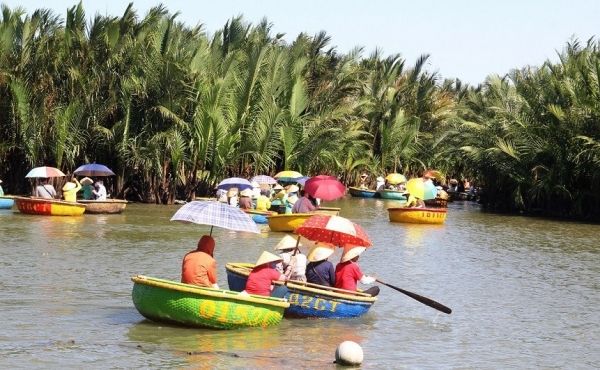 Bay Mau coconut forest is located in Cam Thanh commune (Hoi An City, Quang Nam), about 3km from the center of Hoi An city, at the foot of Cua Dai Bridge, the endpoint of the Thu Bon River near the sea.
Bay Mau coconut forest used to be a revolutionary base during the anti-colonial French period. This place has become an extremely safe haven for revolutionary forces. In peacetime, the coconut forest provides a livelihood for many people and has become a famous tourist attraction in Hoi An.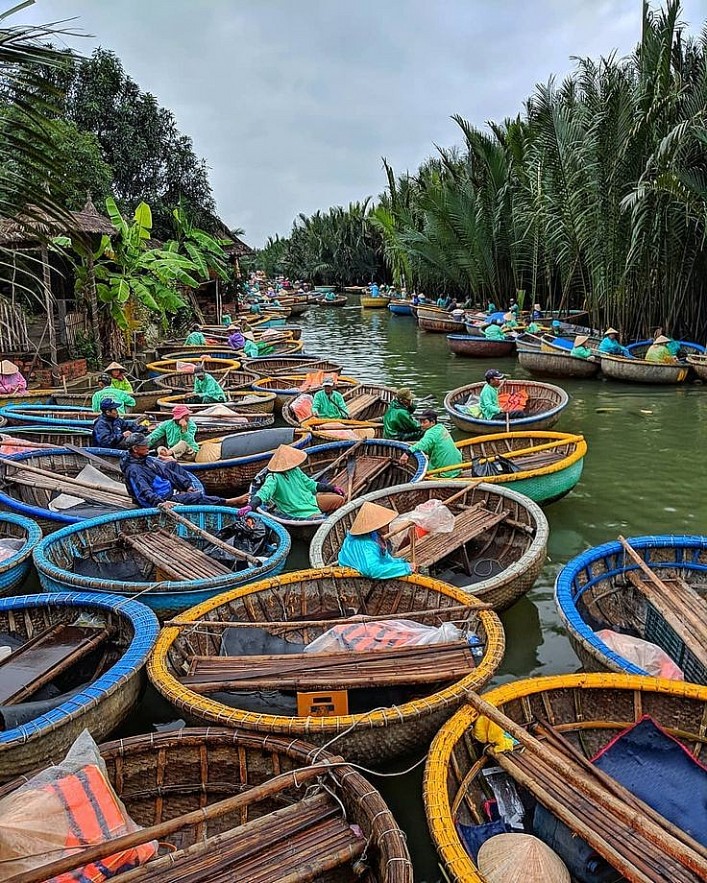 Many tourists enjoy sitting on boats to experience the Bay Mau coconut forest. Photo: Pinterest
Initially, the coconut forest only had an area of about 7 acres, so it was often called Bay Mau coconut forest. After many years of development, the coconut forest has expanded to 100ha for tourists to freely explore.
According to many people, more than 200 years ago, a local resident brought seeds from the West to plant here. Since then, the nipa tree (a coconut variant) has grown strongly in this area, becoming a specialty of the Hoi An river.
Photo: Thanh Nien
Not only that but Bay Mau coconut forest is also considered an extremely rare "air filter" for the people here. In 2009, UNESCO recognized Hoi An - Cu Lao Cham as a world biosphere reserve, including the mangrove ecosystem in the lower Thu Bon river.
Nguyen Hoai Thuong (42 years old, a tourist from Ho Chi Minh City) said that during the summer holidays, she and her husband brought their two children to Hoi An. After visiting the old town, and enjoying delicious food here, her family continued to move to the Bay Mau coconut forest to explore it.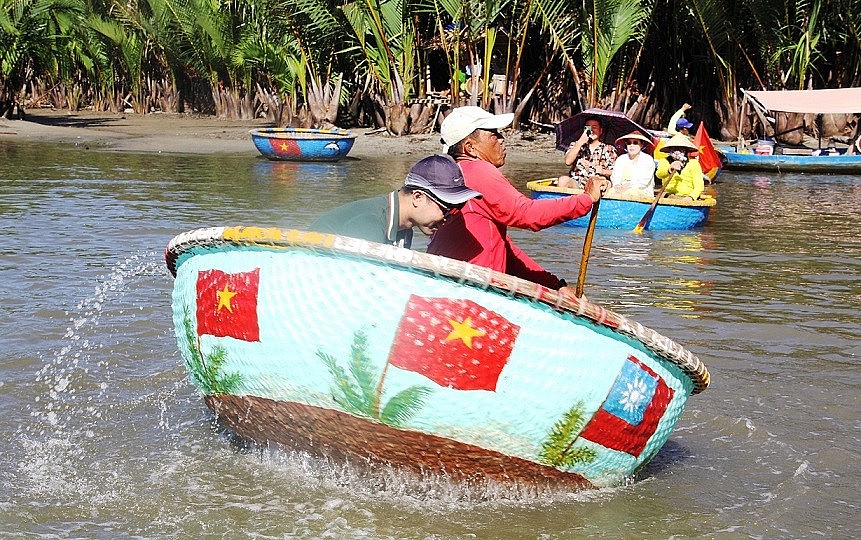 A tourist from Hanoi happily participates in shaking a basket of bottles at Bay Mau coconut forest (Hoi An City, Quang Nam). Photo: Thanh Nien
"This is the first time my family and I have been able to ride a basket boat through each cool canal and breathe in the fresh air while admiring the nipa palm trees with our own eyes. In addition, we also had the experience of shaking the bottle, listening to local songs, and many other activities. When anyone comes to Hoi An, I think they should visit Bay Mau coconut forest because this is an interesting tourist destination," shared Thuong.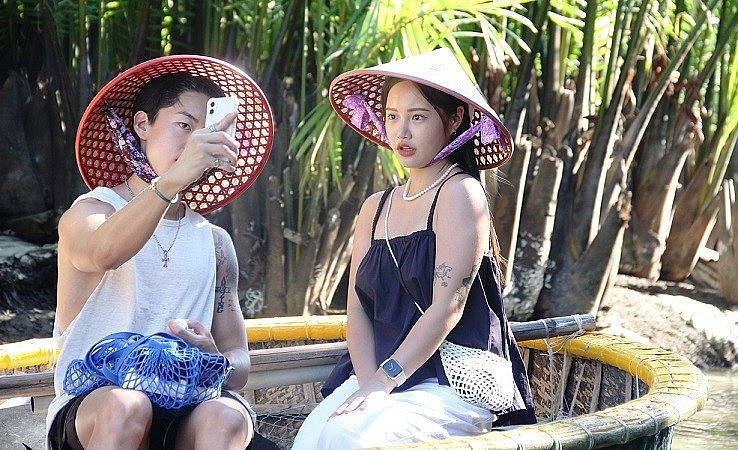 Each basket boat has 2-3 tourists and one rower, so slowly glide along the water into the coconut forest to explore. Photo: Thanh Nien
When visitors come to Bay Mau coconut forest, they will be able to row a basket boat in the middle of the vast coconut forest, surrounded by a beautiful green landscape. Sitting on a basket boat and following the water will make visitors think they are lost in the Wild West.
Not only that, at Bay Mau coconut forest, many tourists can participate in some activities on the river such as picking up trash, listening to Ba Trao singing performances, and more.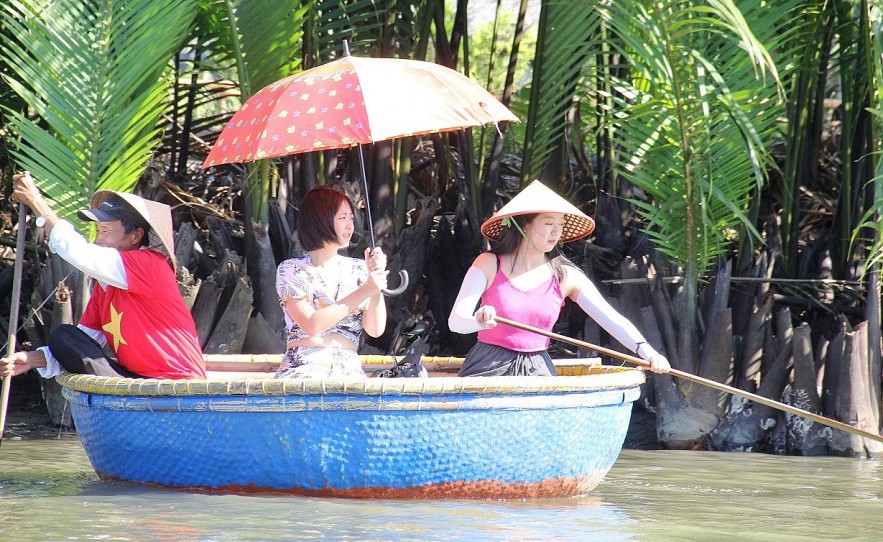 Visitors from Korea experience rowing basket boats to see the Bay Mau coconut forest. Photo: Thanh Nien