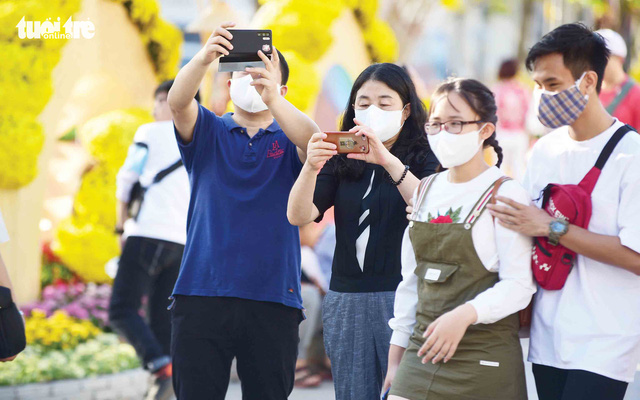 Covid-19 has covered the international press for nearly a month. To protect yourself from the outbreak, we should understand about this new virus and what actions need to be taken and stay alert with the information we are exposed to every day.
1. What is Coronavirus?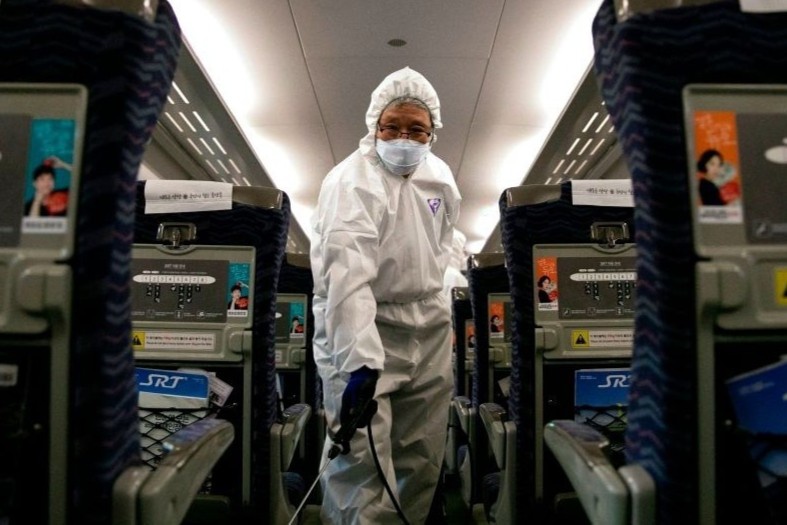 According to the World Health Organization, coronaviruses are the group of viruses that cause respiratory diseases and sometimes gastrointestinal symptoms. Novel in Latin means the crown, which describes the look of corona (a core of genetic of material, enclosed within an envelope of protein spikes). The disease varies from cold to pneumonia. In most cases, the symptoms are mild but some types of coronavirus family can cause severe diseases such as SARS or MERS.
The 2019 Novel Coronavirus (Covid-19) was first found in Wuhan, China in December 2019. The number of people who get infected goes up to 467,890 on March 26, 2020, in China. It has spread to 192 nations and territories. The treatment and vaccines for it are in development. 
2. Covid-19 in Vietnam and Ho Chi Minh City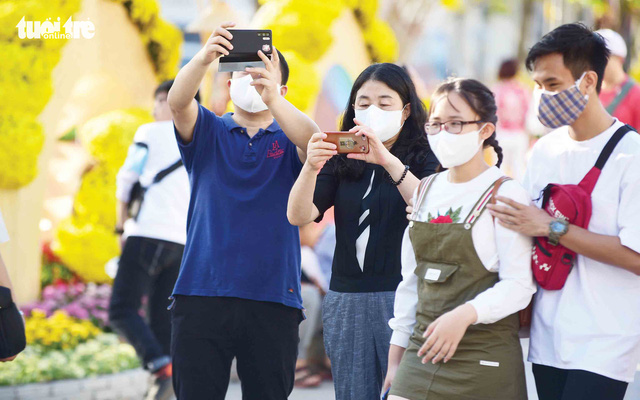 Until April 20, 2020, there are 268 confirmed cases in the whole country. 202 of them have recovered well now. Locals traveling between provinces on trains and buses have to submit their travel history to the government when they first arrive at. Now, Vietnam suspends visa for all European. The government also carries out the further step by suspending entry for all foreign nationalities. Airline companies decide to suspend international flights as well but still remain the domestic flights.
According to the Vietnamese Embassy in the US, the Centers for Disease Control of the States will send a delegation to Vietnam to exchange experts, share Covid-19 research results and supply trial kits and protective equipment to increase disease prevention level of the country. They also hail for the effective fight against Covid-19 in Vietnam until now. Now the U.S has left Vietnam out of community spread destination list in South East Asia.
In Ho Chi Minh city, schools and universities are closed till the middle of March and some until the middle of April to avoid further spread of the virus after the Tet holiday. Local government encourages people to take hygiene practices to prevent virus infection.
One question in this situation to the people who have plans to travel to Viet Nam after the Covid-19 Outbreak is: Will you still go or cancel the trips? 
"Thanks to the experience in dealing with SARS and MERS, Vietnam has built a good controlling and protection system against Covid-19. Two infected cases have recovered well after receiving health care in local hospitals" stated by Mr. Khanh, head of the tourism department. He believed that the outbreak will be under control and the tourism activities will be active again soon.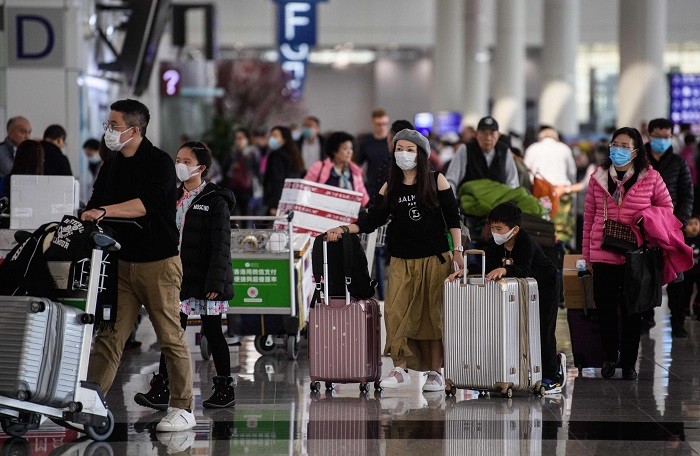 In Innoviet tours, we do prepare the hygiene products from masks to hand wash for in the tour and at the homestays. At the office, the staff do wear masks when working to protect themselves and customers if they visit our office.
We also follow the protection steps to make sure that you have a safe tour with us. Besides, we also recommend you to wear masks in crowded places and frequently wash your hands with soaps.
So the answer is: Its no need to cancel the trips, just avoid the crowd as much as possible. So private tours or off-the-beaten-path destinations is the best choice for you to travel in this situation. 
3. Things need to follow to prevent the infection
Wash your hands frequently with soap or alcohol-based liquids with at least 60% alcohol at least 20 seconds, especially when you touch potentially infected objects such as door handles, lift handles, etc.

Avoid touching your mouth, face or nose with unwashed hand

Wearing masks: the medical masks are fine. However, make sure that you cover your mouth and nose fully and correctly. Don't forget to change them daily. Using N95 can lead to breathing difficulty so keep in mind if you want to buy it.

Avoid crowded or public places. Even if you need to go, wear masks. When visiting famous destinations, choose the time that fewer tourists go. It can be very early in the morning, mid-day or late evening.

Don't touch or have close contact with wild animals, poultry. 

Avoid close contact with people who are sick.

Cover your mouth and nose when sneezing or coughing with tissues then throw the tissues into the bins.

Stay Healthy: having a strong immune system is the key to prevent Covid-19 or any kind of flu. The simple way that everybody can do is doing exercise regularly. Don't forget to drink more water, eat fruits with high vitamin C such as oranges, grapefruit, mango, etc. Eat well-cooked food. If possible, you add some ginger and lemongrass or turmeric powder in your daily food. Beyond the healthy body, the calm mind does play an important part in the fight against Covid-19. You need to distinguish the real information from the pool of fake news on the Internet. If we follow the prevention steps, it has already eliminated the chance of getting them. So don't worry too much and stick with these steps. You will be fine in the Covid-19 outbreak.
4. Emergency contact in Ho Chi Minh City
Here are some reliable hospitals that you can seek if you have flu symptoms.
Columbia Asia Saigon Clinic
Address: 8 Alexandre de Rhodes, Ben Nghe Ward, District 1
Phone: 028 3823 8888
Raffles Medical International Clinic
Address: 167A Nam Ky Khoi Nghia, District 3`
Phone: 028 3824 0777
Franco- Vietnamese (FV) Hospital
Address: 6 Nguyen Luong Bang, District 7
Phone: 028 5411 3333
Vinmec International General Hospital
Address: 208 Nguyen Huu Canh, District Binh Thanh
Phone: 028 3622 1166
Hotline of Vietnam Health Department: 1900 9095/ 1900 3228
Writer: Nhung Vu 
Editor: Lam Vi