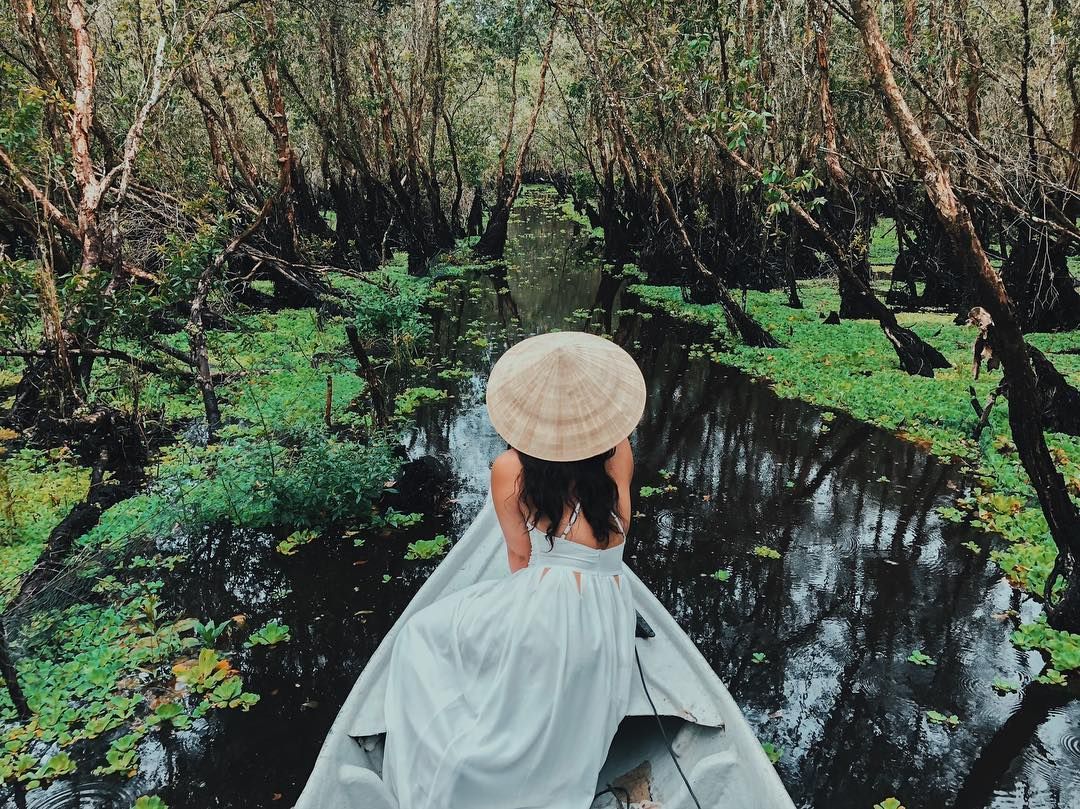 The Mekong Delta located in the Southwest of Vietnam, is a renowned region that boasts fertile land, lush tropical orchids, a warm and welcoming population, and distinctive floating markets. These captivating attributes serve as a magnetic draw for tourists seeking tranquility and a genuine taste of the rustic Vietnamese village lifestyle.
The region's fertile soil nurtures a vibrant and diverse array of flora, particularly tropical orchids, which add to the Mekong Delta's natural beauty. Moreover, the people of the Mekong Delta are known for their simplicity and warm hospitality, making visitors feel truly welcome. It's an ideal destination for those looking to escape the hustle and bustle of urban life and immerse themselves in a serene, village atmosphere.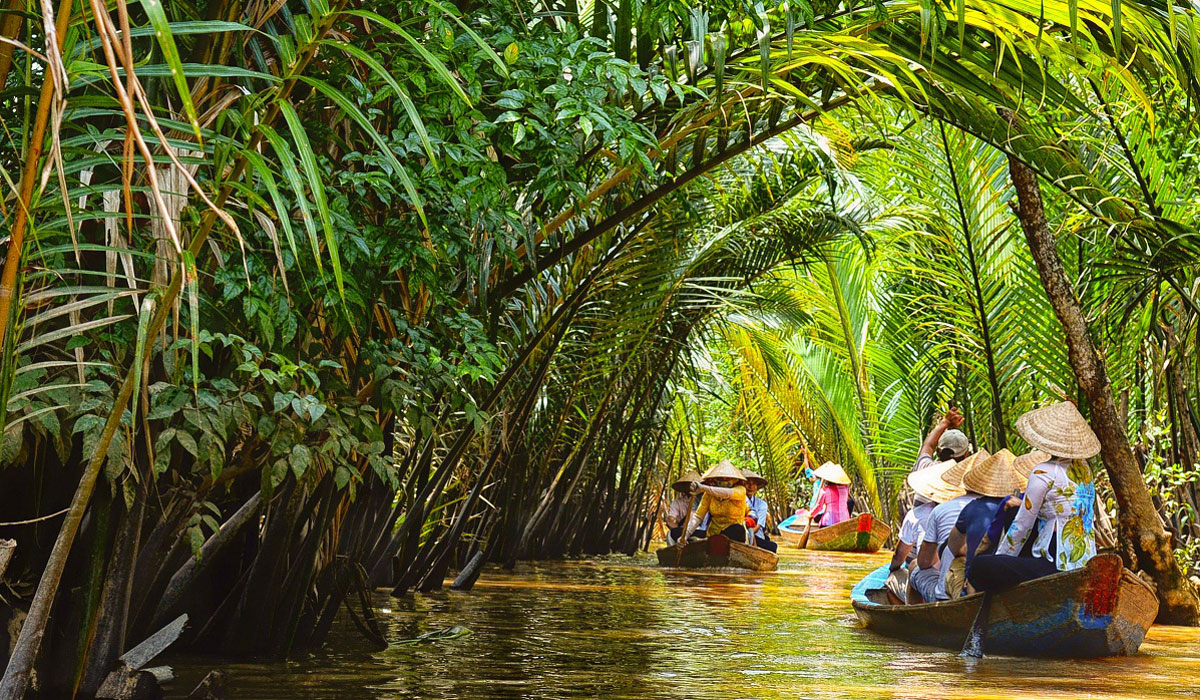 Photo: Truyenhinhdulich.vn
The Mekong Delta is pleasant to visit at any time of the year due to its year-round sunny and temperate climate. This implies that the Mekong Delta has unique qualities and features that are just waiting to be discovered anytime you visit. Visit the Mekong Delta between September and November during floating season if you want to take advantage of the lively and fresh environment of floating marketplaces. The residents benefit from a wide range of things during this time, including an abundance of maritime items and rich alluvium. The Tra Su Cajeput Forest is the finest location to go during the floating season since it provides an ideal setting for learning about the natural life of birds.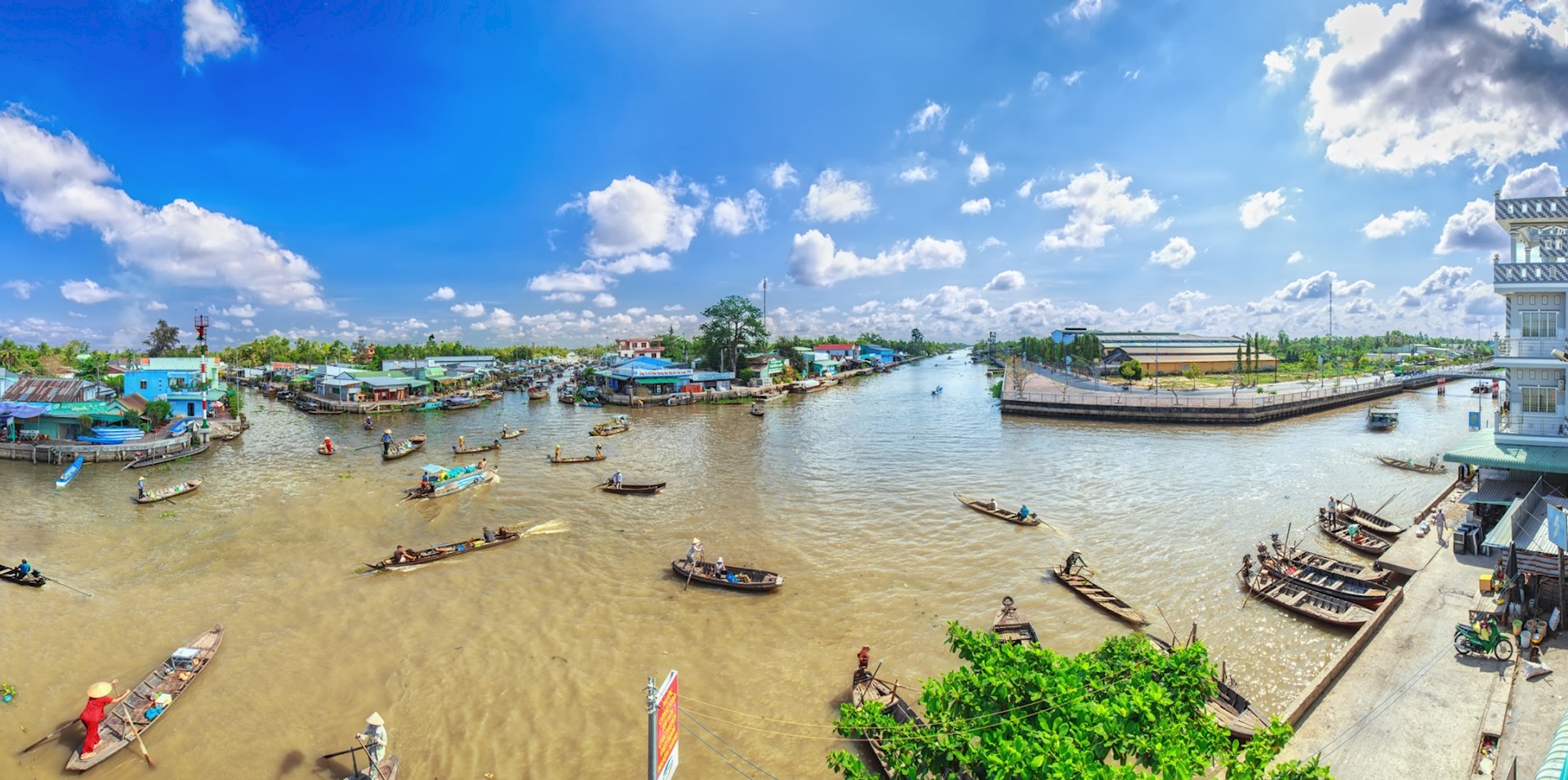 Photo: arcadis.com
For travelers planning a visit to the Mekong Delta, it's essential to consider the ideal time to experience the region's charm. The dry months, spanning from December to April, emerge as the top recommendation for tourists. During this period, the weather is exceptionally pleasant, characterized by limited rainfall and clear skies. It's the perfect time to engage in outdoor activities such as leisurely bicycle rides along picturesque roads, trying your hand at planting crops, and indulging in fruit-picking adventures.
While some might worry about traveling during the rainy season from May to August, rest assured that little will disrupt your trip. The rains during this time tend to be brief and intermittent, allowing you to continue enjoying your visit with minimal interruption. What's more, this season coincides with the primary fruit harvesting period in the Mekong Delta, making it a particularly enticing time for tourists to explore the region's vibrant culture and flavorsome produce.
The Mekong Delta offers two distinct but equally appealing seasons for travelers. The dry months of December to April provide pleasant weather for outdoor activities, while the rainy season from May to August offers a unique opportunity to witness fruit harvesting while experiencing the region's charm with only occasional rain showers. Regardless of when you choose to visit, the Mekong Delta promises an unforgettable adventure.
In conclusion, the Mekong Delta beckons visitors repeatedly due to its exceptional blend of natural beauty and rich cultural diversity. If you are in search of the Mekong Delta tour package that delves deep into the heart of this enchanting region, your best choice is Innoviet. The program tour a strong emphasis on immersing you in the local way of life, making you feel as if you've returned to the warm embrace of family. For truly unique Mekong Delta experiences, don't hesitate to reach out to Innoviet.
JOIN OUR FACEBOOK GROUP HERE to learn our tips as well as discuss them before going to these locations.