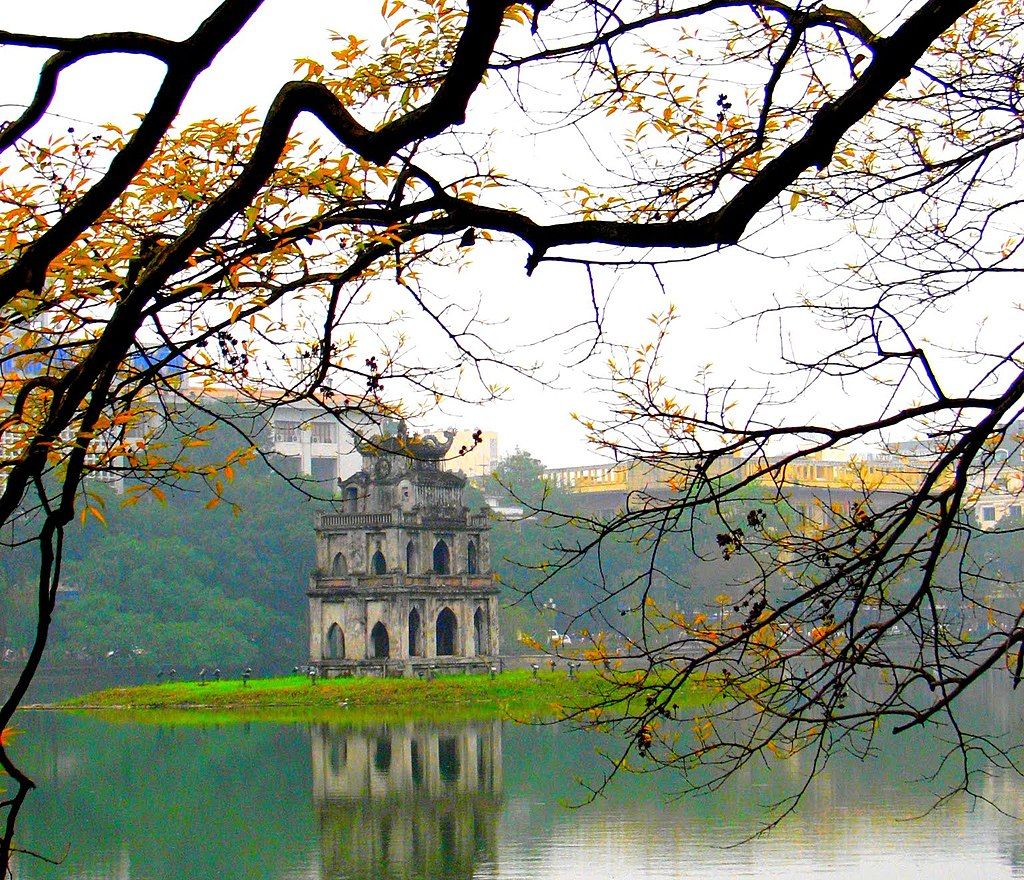 January in Vietnam
Generally dry weatherChilly in mountainous far northMany restaurants and shops close for Tet
Vietnam in January is generally dry in the north and south (although central Vietnam is still at the tail-end of its rainy season). It's much cooler in the north around Hanoi and Halong Bay than it is further south. In the mountainous far north it can get decidedly chilly in the mornings and evenings, with temperatures as low as 5C. Tet Nguyen Dan, the Lunar New Year, often falls in January. Hotels fill up for this major celebration, while many restaurants and shops draw their shutters.
February in Vietnam
Beach resorts popularWarm, dry conditions in most areasSuperb trekking and cycling weather
February is a popular month for travel to Vietnam, with warm, dry and sunny weather across much of the country. Vietnam in February is superb for cycling and trekking sunscreen is essential, as is a warm jacket for evenings. Coastal destinations such as Hoi An and Danang are busy with sunseekers on the beaches. Tet Nguyen Dan (Lunar New Year) can fall in February, meaning hotels book up and many shops and restaurants close for this country-wide celebration.
March in Vietnam
Start of peak seasonSouth Vietnam heating upTrekking and cycling in north and central Vietnam
The warm, dry weather of Vietnam in March sees the onset of peak season, although it starts to get uncomfortably hot in the south by the end of the month. Beach resorts are very busy, while March is also considered the best month to cruise around the magnificent limestone islands of Halong Bay under clear, rain-free skies. Trekking and cycling in northern and central Vietnam are fantastic at this time of year.
April in Vietnam
Beach resorts busyGreat for family holidaysSpring flowers in mountains
Weather-wise, Vietnam in April is idyllic. Trekking in the mountainous north, where spring flowers can still be seen, or cycling in the countryside are the best ways to escape the crowds. Sun worshippers can get their kicks on the coast, although in the south the mercury is creeping up even in the shade. You do get the odd shower as monsoon approaches, but April is a good time to go to Vietnam with the family.


April is great for a Hanoi to Ho Chi Minh City adventure


May in Vietnam
Peak season drops offUncomfortably hot in the southExpect occasional afternoon showers
With temperatures in south Vietnam climbing to 40C at times, you want to be further north, in the mountains, Hanoi or the central coast, in May. Ho Chi Minh City is hot and humid as monsoon season approaches, with short afternoon showers likely. You'll also get the odd burst of rain in northern Vietnam, but the temperatures are much more manageable. Hiking and cycling are still very pleasant in Vietnam in May and you can often snag a bargain with peak season winding down.
June in Vietnam
Vietnam monsoon season starts in the southRain and storms rule out trekking in the northLook to cities and central Vietnam beaches
If you're after a low season bargain, Vietnam in June could be a winner. The steamy south is experiencing short, sharp showers that rarely affect travel too much and can lead to sporadic flooding in some parts of the Mekong Delta. Trekking in northern Vietnam is inadvisable, with heavy rainfall bogging up the trails and the occasional storm in the mountains. In central Vietnam, however, the coast is warm and usually dry  head for Hoi An and Da Nang and bring your beach towel. Vietnam's culture is influenced by its past links with China. The lunar calendar is used for most festivals.
July
Best for: beach days, diving and checking out UNESCO World-Heritage listed sites
July is considered to be in the middle of the low season in Vietnam, so popular destinations like Ho Chi Minh City and Hanoi are less crowded and accommodation is generally cheaper. However, the weather varies a lot from region to region, so you must plan accordingly to avoid disappointment or disruption to your travel plans.
Central Vietnam's weather patterns remain relatively the same as in previous months, so spending time in Hue and Hoi An are good options if you're into plenty of sunshine and rain-free days. The northern regions, such as Halong Bay and Sapa experience hot, stormy weather with temperatures reaching 30°C+ most days, while the south is still firmly in its wet season, so a mix of rainy days and sunny weather is the norm.
August
Best for: watching baby Green Turtles hatch, learning how to cook Vietnamese food and beach lounging
If you're set on trekking through the mountainous regions of northern Vietnam, then August isn't the month to travel in, but if you're more interested in lounging out on beaches in Hoi An and Danang, then start blocking out the dates in your calendar – you're good to go.
Yes, temperatures in central Vietnam can reach beyond 30°C+ but short bursts of rain are common (especially towards the end of the month), and they'll give you a slight reprieve from the heat. Watching baby Green Turtles hatch should also be on the agenda if you're visiting Con Dao Island as they start their slow but adorable journey to the sea from mid-August onwards.
September
Best for: Mid-Autum Festival celebrations, trips to Hoan Kiem Lake and exploring the Mu Cang Chai valley
September sees both the northern and southern regions emerge from their hot and humid seasons while central Vietnam enters its monsoonal era – think torrential downpours and flooding in places such as Hoi An and the caves of Phong Nha. While typhoon season technically started in June (and runs until November), they're more likely to occur in September, so be aware of changing weather conditions and keep up to date with local advice.
Destinations like Hanoi and Phu Quoc experience 14 and 17 days of rain respectively (out of the month), so they still promise plenty of days where the sun is shining and temperatures aren't too warm. There's also celebration in the air thanks to the Mid-Autumn Festival and Vietnam Independence Day, both occurring in September. Why not make the most of these cultural events and immerse yourself as much as you can?
October
Best for: Keo Pagoda Festival celebrations, Halloween festivities and day trips to Moc Chau
While October's weather isn't optimal country-wide, it's still possible to have a great holiday in Vietnam during this time - in fact, it's probable. Temperatures are starting to come down again after summer heat in the northern regions, while typhoons are less likely to occur in the south. However, central Vietnam is still in the thick of its wet period so it's best to avoid those areas if you want to spend your holiday outside enjoying the country's beautiful landscapes.
November
Best for: Halong Bay cruises, fishing and mountain hiking
Move aside central Vietnam; November is the northern regions' time to shine (literally). The rainy days of the summer season are finally gone (mostly) and temperatures are no longer stifling, so it's the perfect time to explore the country's breathtaking mountains.
Beachside destinations such as Phan Tiet and Mui Ne in Vietnam's south are also ready to wave goodbye to typhoon season and hello to excited travellers looking to make the most of the region's sunny, clear weather. Indulge in 27°C days and spend your time laying out on pristine beaches or swimming in crystal-clear waters.
December
Best for: island life, performing Tai Chi and Christmas and New Years Eve celebrations 
Fantastic weather is well and truly on the cards for southern Vietnam in December with near-perfect conditions and comfortable temperatures. Humidity levels are also low with little to no rainfall expected throughout the month so why not spend your time outside by walking in parks, laying out on a beach or participating in some Tai Chi?
Central Vietnam should still be avoided if you're not keen on stormy weather; however, expected rainfall does decrease dramatically so it's entirely possible to get lucky with a few clear days if you're travelling to this region in September. Preparations for Christmas and New Years also ramp up as the month goes on with cities nationwide getting into the festive spirit by decorating storefronts and hosting markets. 
Be sure not to miss out on our special offer when you join us for this experience.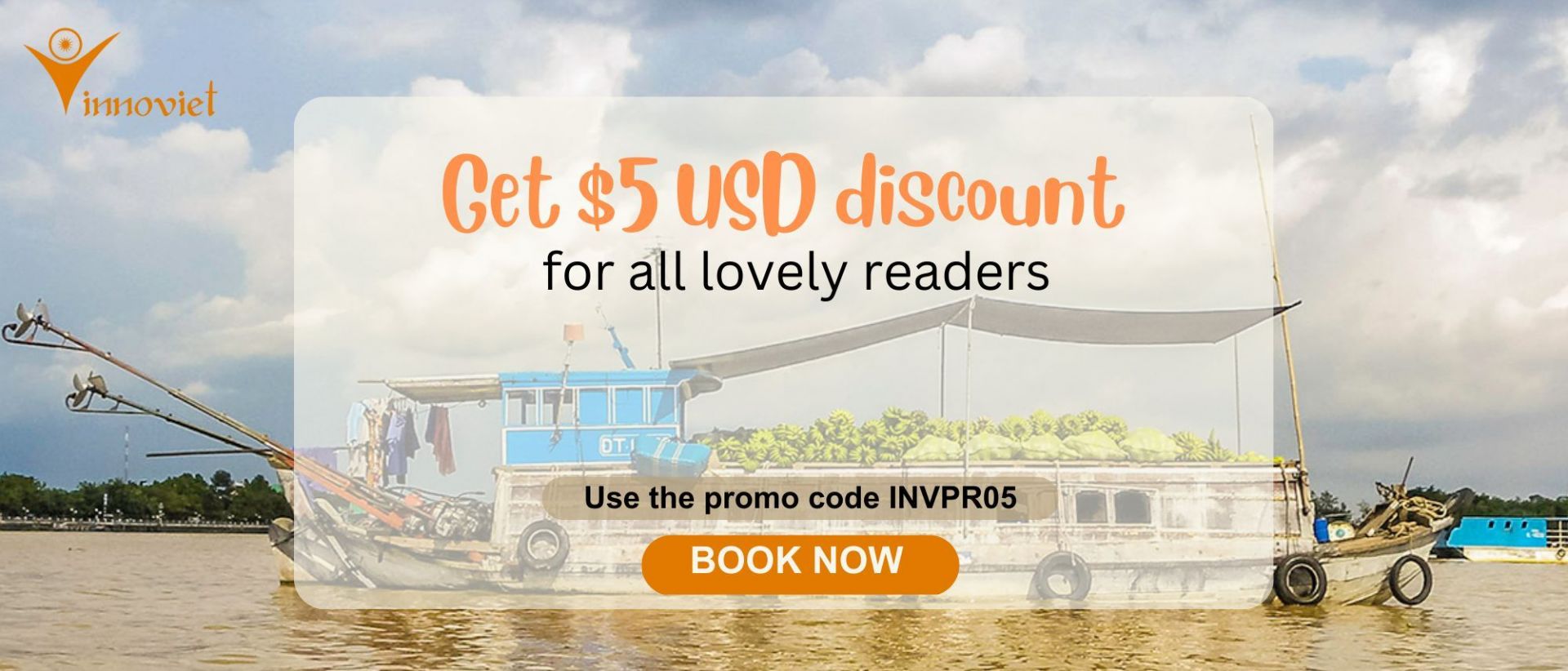 We hope that your experience will be nothing short of amazing
JOIN OUR FACEBOOK GROUP HERE to learn our tips as well as discuss them before going to these locations