When travelers think of Vietnam, iconic images of bustling cities, stunning beaches, and lush mountains often come to mind. However, there's a hidden gem in the southern part of the country that's just as captivating and worthy of exploration: the Mekong Delta. With Vietnam Mekong Delta Tours, you can embark on an unforgettable journey through this breathtaking region, immersing yourself in its natural beauty, rich culture, and unique way of life.
Unlocking the Mysteries of the Mekong Delta
The Mekong Delta is a vast and intricate network of rivers, swamps, and islands located in the southernmost part of Vietnam. This region covers an area of approximately 39,000 square kilometers and is often referred to as the "Rice Bowl" of Vietnam due to its significance as a major agricultural producer.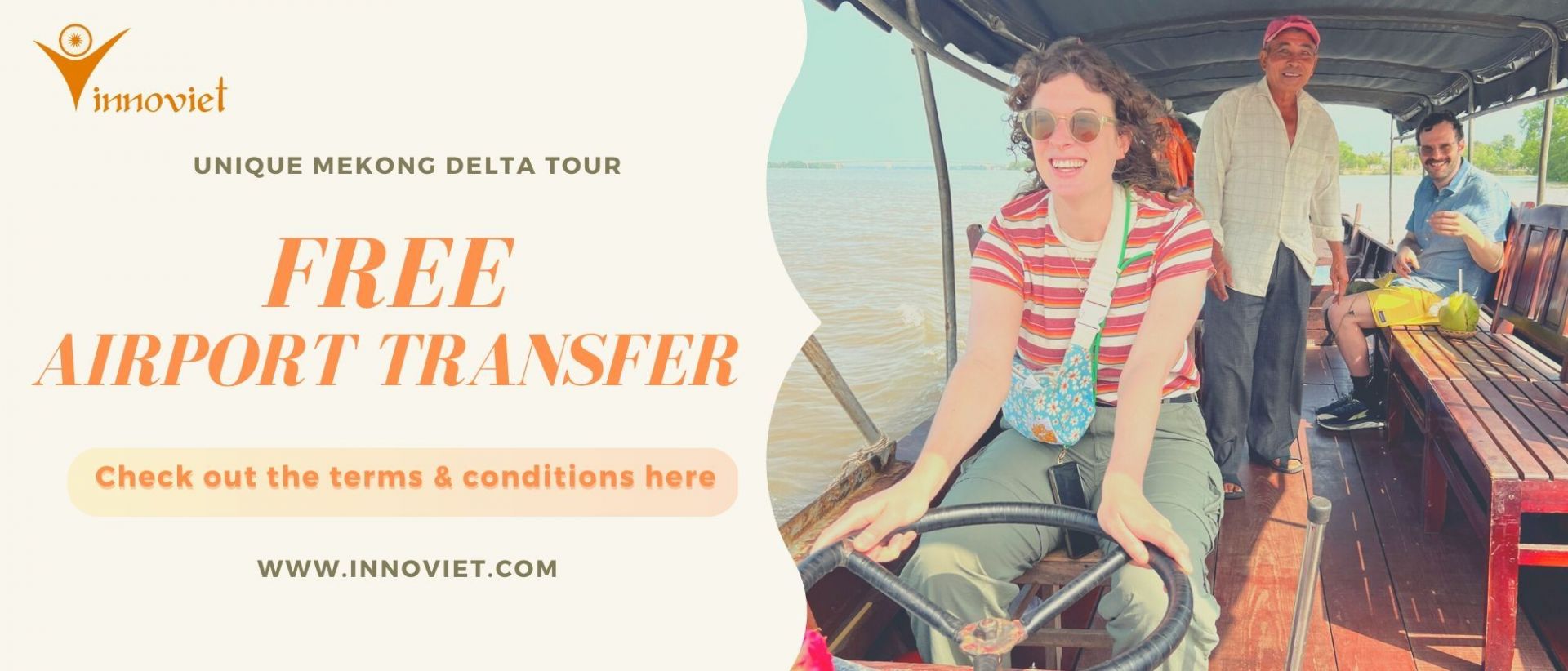 The Mekong Delta is unlike any other place in Vietnam. It's a land of enchanting waterways, lush greenery, and unique culture. Here's why you should choose the Mekong Delta for your next travel adventure:
1. Natural Beauty
The Mekong Delta is a paradise for nature enthusiasts. You'll encounter serene landscapes of swaying palm trees, vibrant floating markets, and diverse ecosystems. The region is also known for its diverse wildlife and a plethora of bird species, making it a haven for birdwatchers.
2. Authentic Culture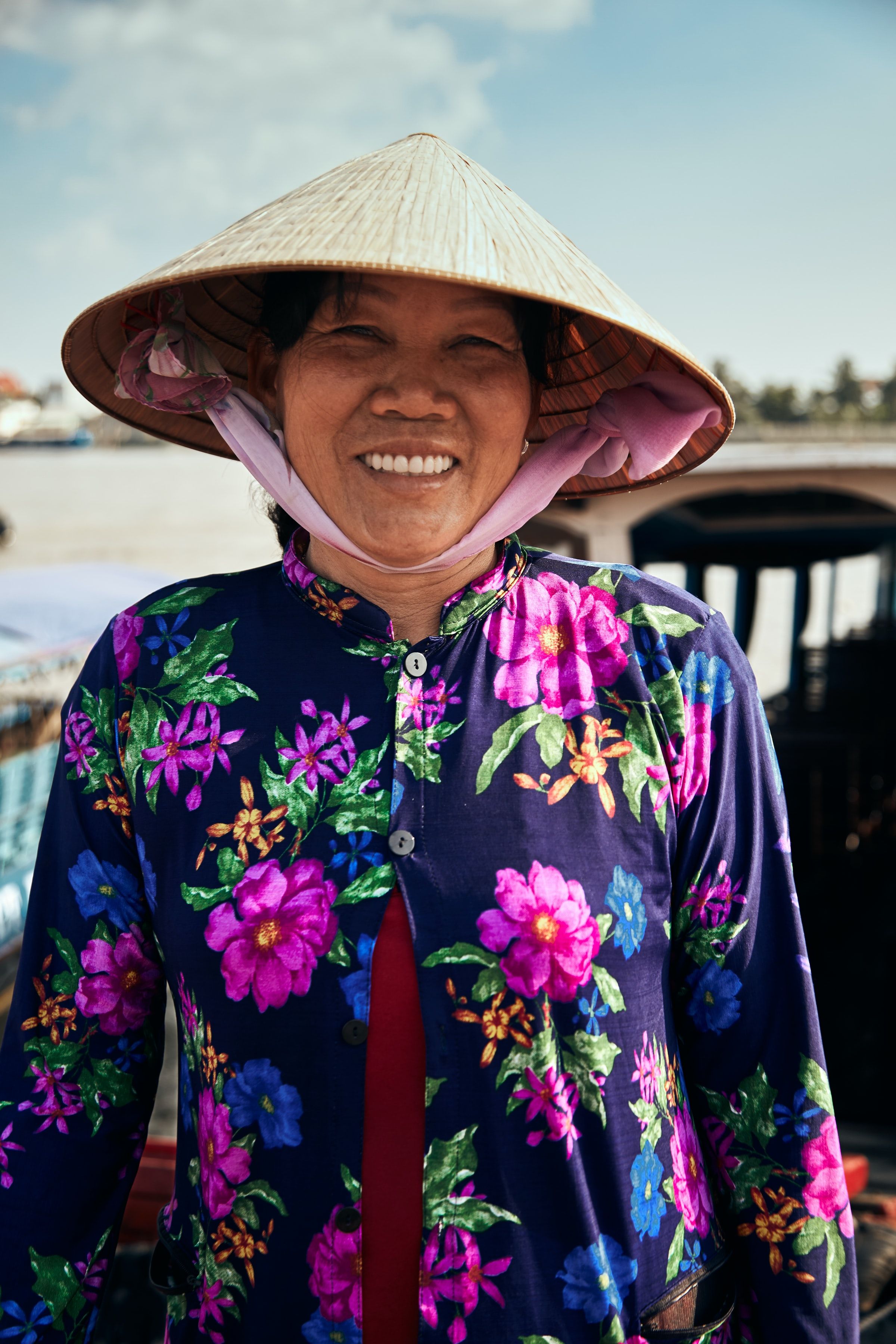 The people of the Mekong Delta are known for their warm hospitality and rich cultural traditions. You can engage with local communities, learn about their customs, and witness age-old practices that have been passed down through generations.
3. Culinary Delights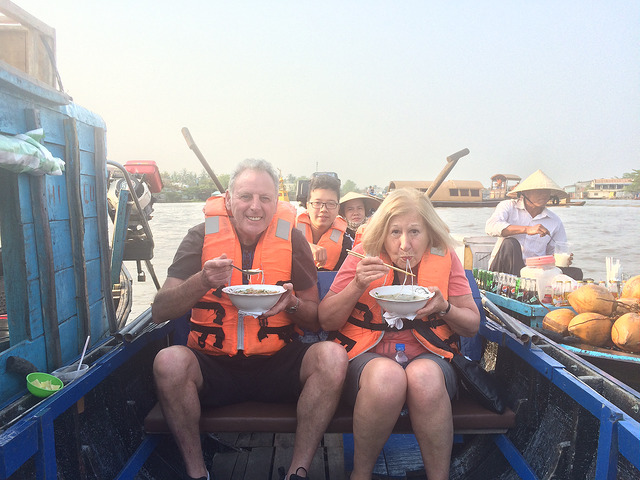 The Mekong Delta is famous for its delectable cuisine. From mouthwatering seafood to regional specialties like "hu tieu" (noodle soup) and "ca kho to" (caramelized fish), your taste buds are in for a treat.
4. Unique Waterways
The intricate waterways of the Mekong Delta are a sight to behold. You can explore the region by traditional sampan boats, drifting through narrow canals and past verdant rice paddies. These boat rides offer a glimpse into the daily life of the locals.
What Sets Us Apart?
Vietnam Mekong Delta Tours is your ideal travel companion for exploring the Mekong Delta. Here's why you should choose us for your Mekong Delta adventure:
1. Local Expertise
Our team comprises experienced and knowledgeable guides who have an intimate understanding of the Mekong Delta. They'll take you to hidden gems and introduce you to the region's secrets.
2. Customized Itineraries
We understand that each traveler is unique. Therefore, we offer a range of itineraries tailored to your preferences. Whether you're interested in eco-tourism, cultural immersion, or adventure activities, we have you covered.
3. Authentic Experiences
With Vietnam Mekong Delta Tours, you'll have the opportunity to interact with local communities, taste traditional dishes, and witness the daily life of the people who call the Mekong Delta home.
4. Environmental Responsibility
We are committed to preserving the natural beauty of the Mekong Delta. Our tours are designed to have a minimal impact on the environment, and we actively support eco-friendly initiatives in the region.
What to Expect on Your Mekong Delta Tour
Now, let's take a closer look at the incredible experiences that await you on your Mekong Delta adventure with Vietnam Mekong Delta Tours: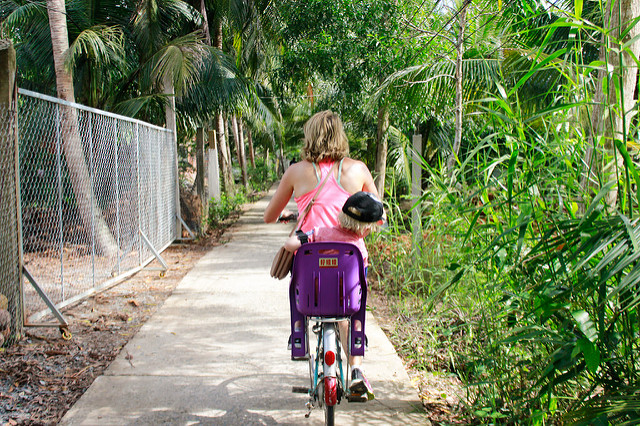 A. Floating Markets
The Mekong Delta is famous for its vibrant floating markets. You'll have the chance to cruise down the river and witness local vendors selling fresh produce, handmade crafts, and more. Don't forget to try some of the delicious tropical fruits on offer!
B. Scenic Boat Rides
Hop on a traditional sampan boat to explore the intricate waterways, lush mangroves, and picturesque landscapes that make the Mekong Delta so enchanting. These boat rides offer an authentic glimpse into the daily life of the locals.
C. Local Workshops
Visit local workshops and discover how coconut candies, rice paper, and traditional pottery are made. You can even try your hand at some of these crafts, making for a truly hands-on experience.
D. Cultural Encounters
Immerse yourself in the local culture by visiting temples, pagodas, and traditional houses. You'll gain a deeper understanding of the spiritual and cultural aspects of life in the Mekong Delta.
E. Culinary Adventures
No journey to the Mekong Delta would be complete without indulging in the mouthwatering cuisine. Savor authentic Mekong Delta dishes such as "hu tieu" and "ca kho to," and explore the diverse flavors of the region.
Embarking on a Vietnam Mekong Delta tour is an experience of a lifetime. This enchanting region offers a unique blend of natural beauty and cultural richness, ensuring that every traveler leaves with unforgettable memories. Book your journey with Vietnam Mekong Delta Tours and get ready to create lasting memories in this captivating region.
Don't miss out on the opportunity to explore the hidden gems of the Mekong Delta. Book your tour today and let the adventure begin. With our expertise and commitment to authenticity, we guarantee that your Mekong Delta tour will be an experience you'll treasure forever.
For more information and to book your tour, visit our website or contact us at Innoviet. Start your Mekong Delta adventure with Vietnam Mekong Delta Tours today and unlock the mysteries of this enchanting region. 
Book now to unlock exclusive offers and embark on a meaningful journey, delving into the hidden gems of this unique region.

1-day Mekong tour from Can Tho | The Myst Mekong

Cu Chi Tunnels & Mekong Rural Life 

Mekong Delta 1 Day Tour - Ben Tre boat and bike experience

Mekong delta homestay 2 days tour with cycling trip in non touristy villages

Mekong delta tour 3 days with homestay - cycling - Cai Rang floating market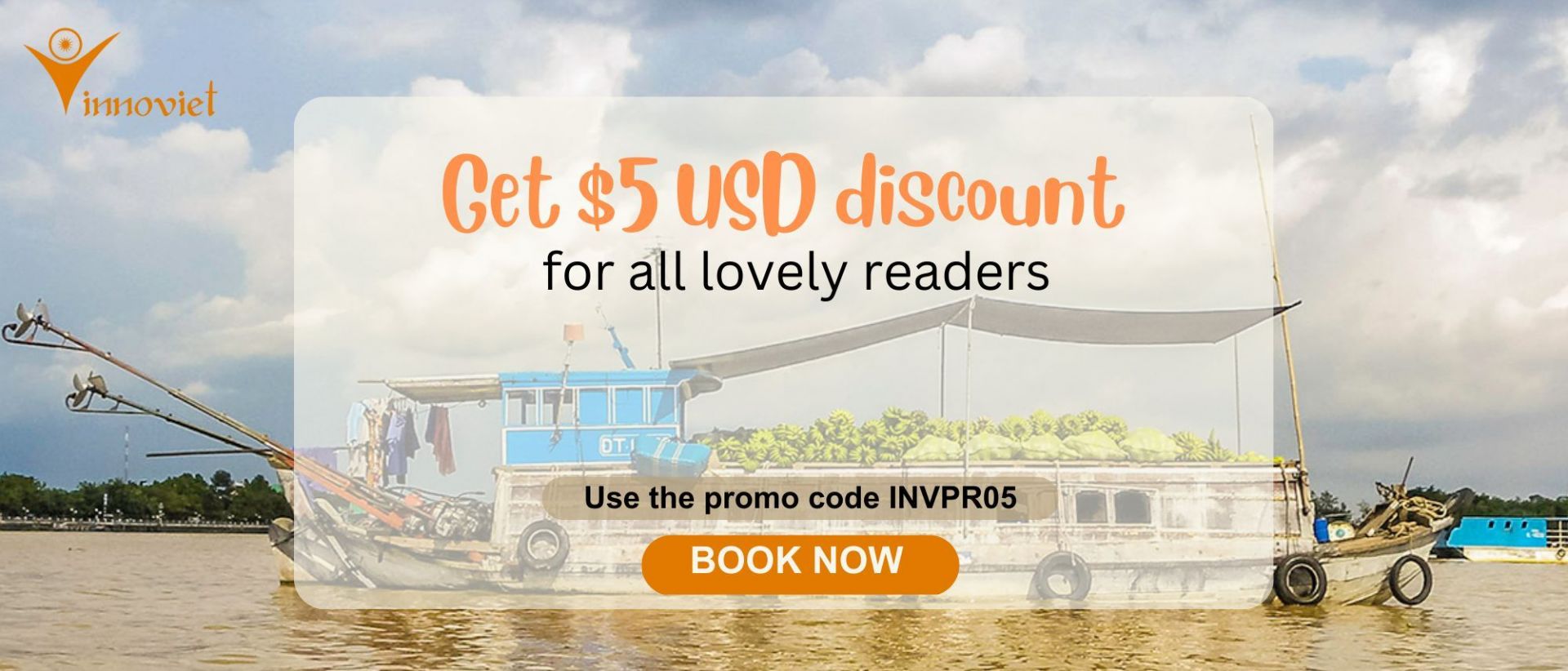 We hope that your experience will be nothing short of amazing
JOIN OUR FACEBOOK GROUP HERE to learn our tips as well as discuss them before going to these locations.