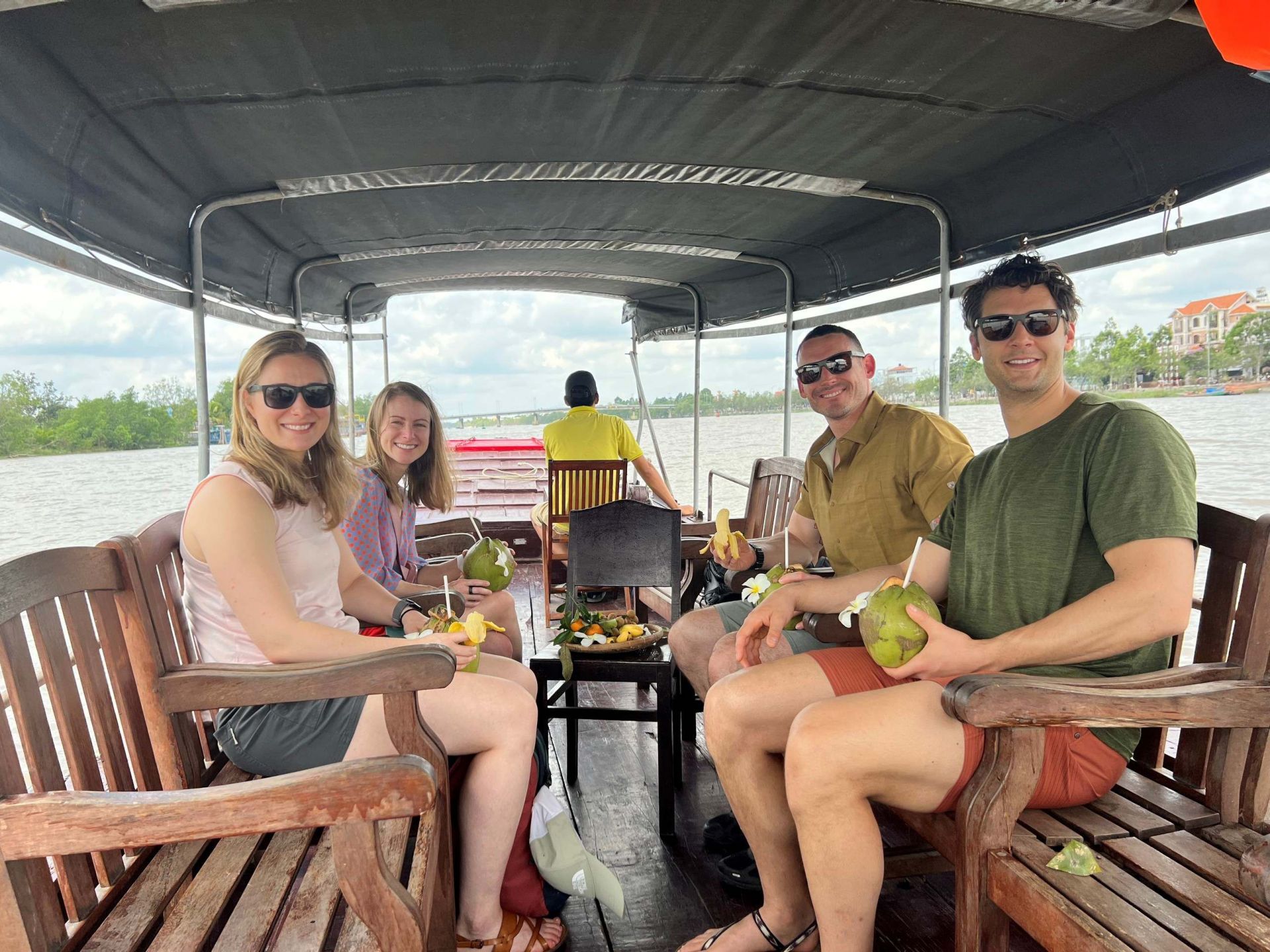 Welcome to our exciting journey through the Mekong Delta region of Vietnam. We are thrilled to share with you the unforgettable experiences of our guests on our popular one-day tour. The Mekong Delta is a unique and breathtakingly beautiful area, full of vibrant culture, delicious food, and incredible scenery. Our guests have had the opportunity to explore the stunning floating markets, visit local villages, taste exotic fruits, and experience the warmth and hospitality of the local people. Join us on this journey and discover why our guests have fallen in love with the Mekong Delta. Get ready to be inspired and amazed by their stories of adventure and discovery. Let's dive in!
Off the beaten path: Discover the hidden beauty of Mekong River on a boat Trip - Mekong Delta 1 day tour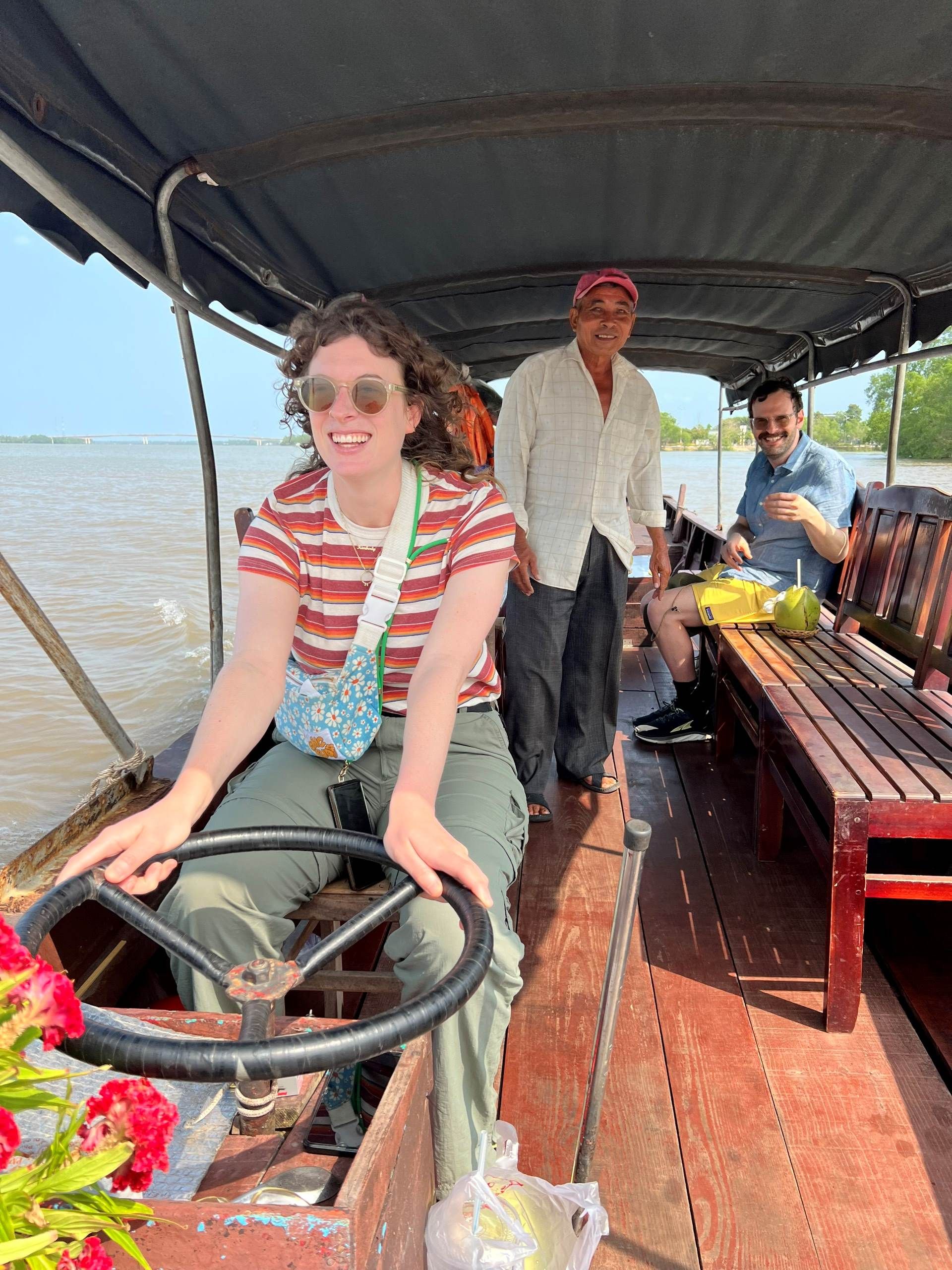 Are you tired of the typical tourist traps and overcrowded destinations in Vietnam? Look no further than the "Off the beaten path: Discover the hidden beauty of Mekong River - Ben Tre on a boat Trip" tour in the Mekong Delta. 
As you embark on a boat trip along the river, you'll be amazed by the picturesque scenery on both sides. Thick coconut groves and charming stilt houses line the riverbank with a peaceful view that perfectly captures the beauty of the Mekong Delta. It's also a must-see experience for any traveler looking to explore off the beaten path in Vietnam.
The local boat drivers in Mekong Delta are known for their friendly and hospitable nature, making for a memorable experience as they take you along the river. Let them show you the hidden gems of this picturesque region, while enjoying the tranquility of the water and soaking up the rich culture of the Delta.
Unleash the charm of Vietnam's countryside on a Lambro 550 ride - Mekong Delta 1 day tour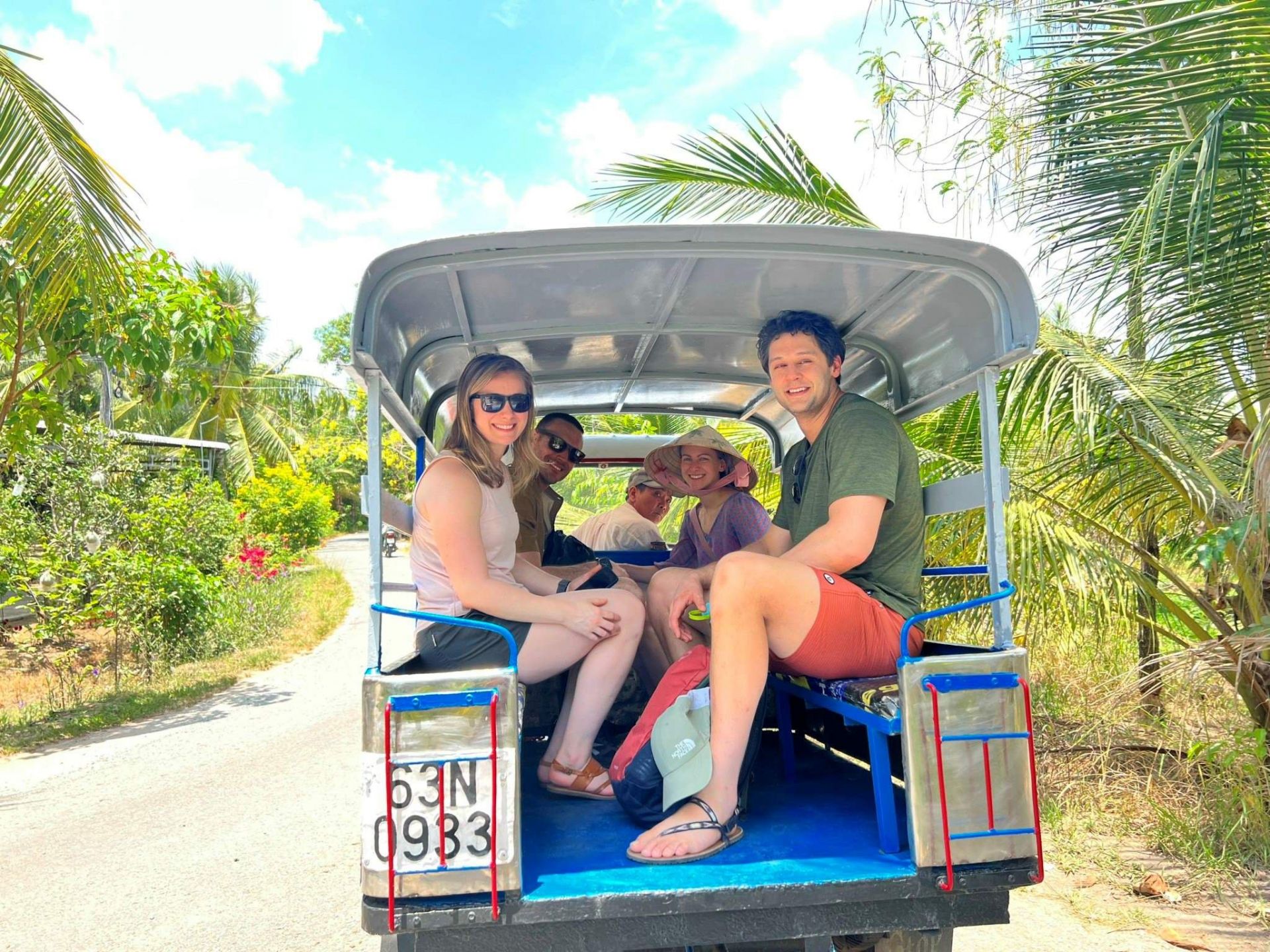 Another exciting way to explore the Mekong Delta is by riding a Lambro 550. This unique vehicle will take you through the scenic countryside roads and give you a different perspective of the area. You'll get to witness the daily lives of the locals as you pass by colorful markets, fruit orchards, and traditional workshops. With a friendly and knowledgeable guide to accompany you, you'll learn about the customs and traditions that make the Mekong Delta so special. Don't miss out on this opportunity to immerse yourself in the beauty and charm of Vietnam's countryside!
If you want to experience the beauty of Vietnam's countryside, a Tuk Tuk ride through the Mekong Delta is the perfect way to do it. This 1-day tour will take you through lush rice paddies, charming villages, and winding canals, allowing you to see a side of Vietnam that most tourists miss.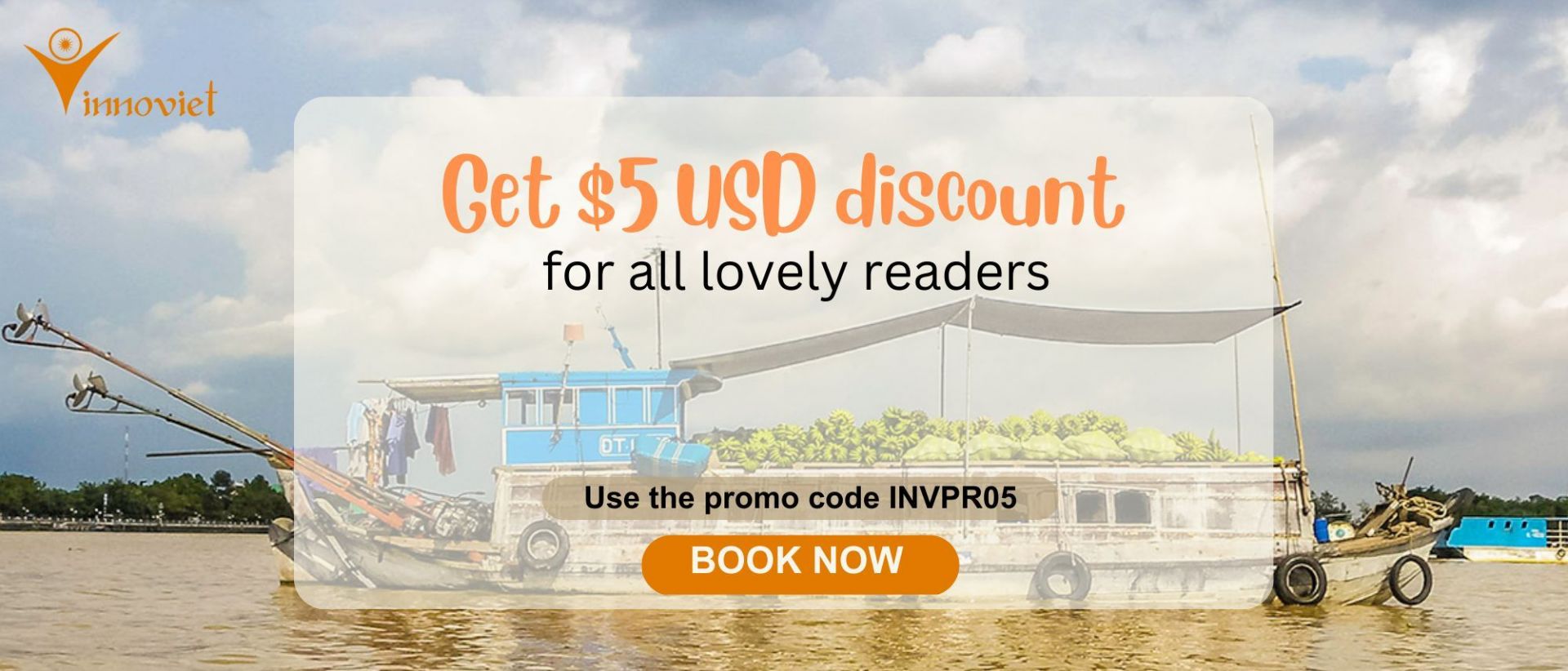 Explore the Authentic Side of Vietnam: Tour a Traditional Broom Factory in Mekong Delta for a Day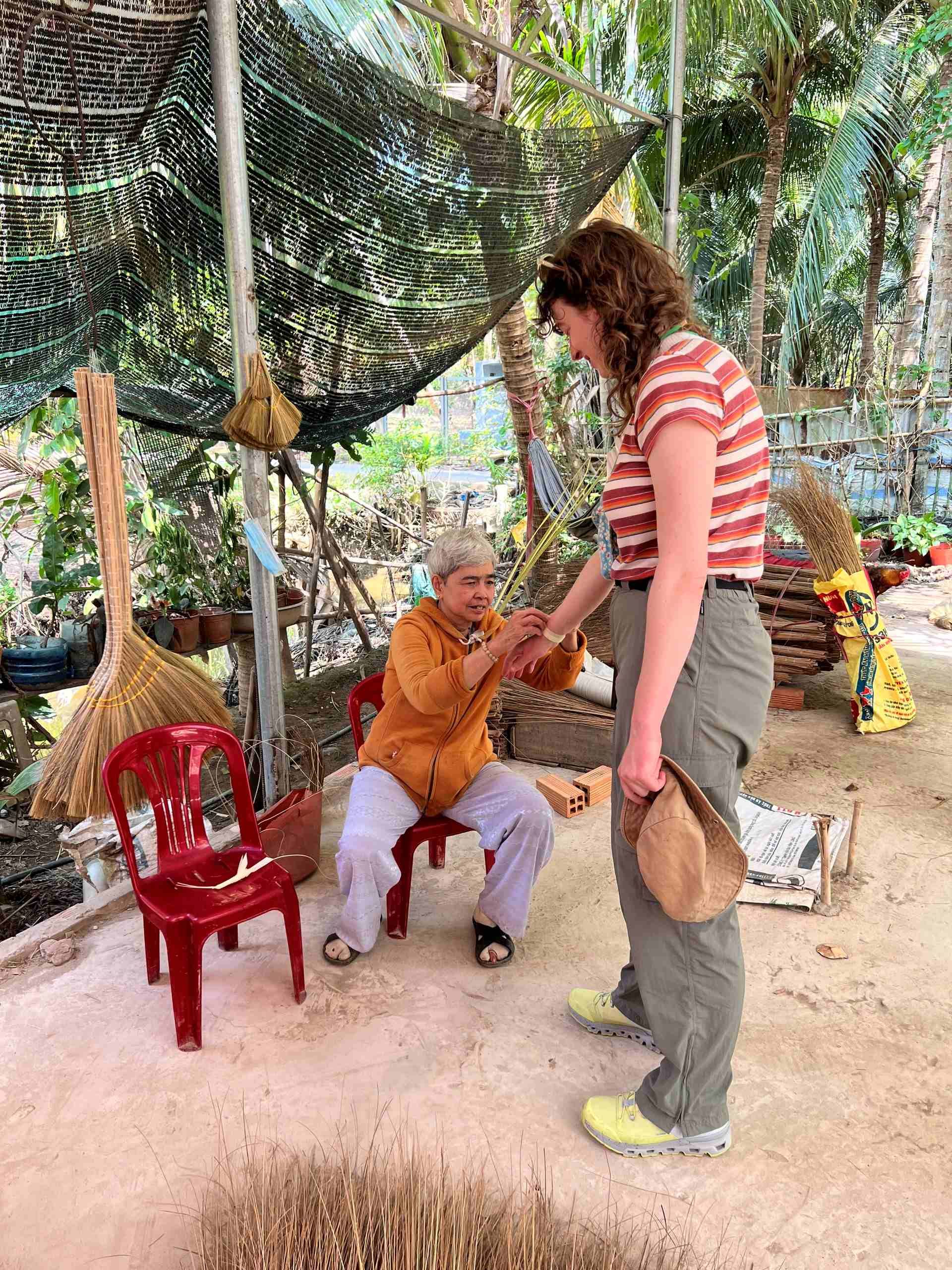 As you tour the factory, you will be warmly greeted by the locals who are eager to share their craft with you. You will see how they transform natural materials into beautiful brooms that are an essential tool for everyday life in the countryside.
During the tour, you will have the opportunity to interact with the local craftsmen, who are passionate about their work and take pride in their tradition. They will be more than happy to answer your questions and show you the techniques used to create these handcrafted brooms.
Moreover, the warm hospitality of the locals will make you feel like a part of their community. The locals are always excited to welcome visitors to their factory, and they are thrilled to share their culture with others.
In short, visiting a local broom factory in the Mekong Delta is not only a chance to see a unique side of Vietnam but also an opportunity to connect with the locals and gain an insight into their way of life.
Cycling adventure to discover Vietnam's countryside - Mekong Delta 1 day tour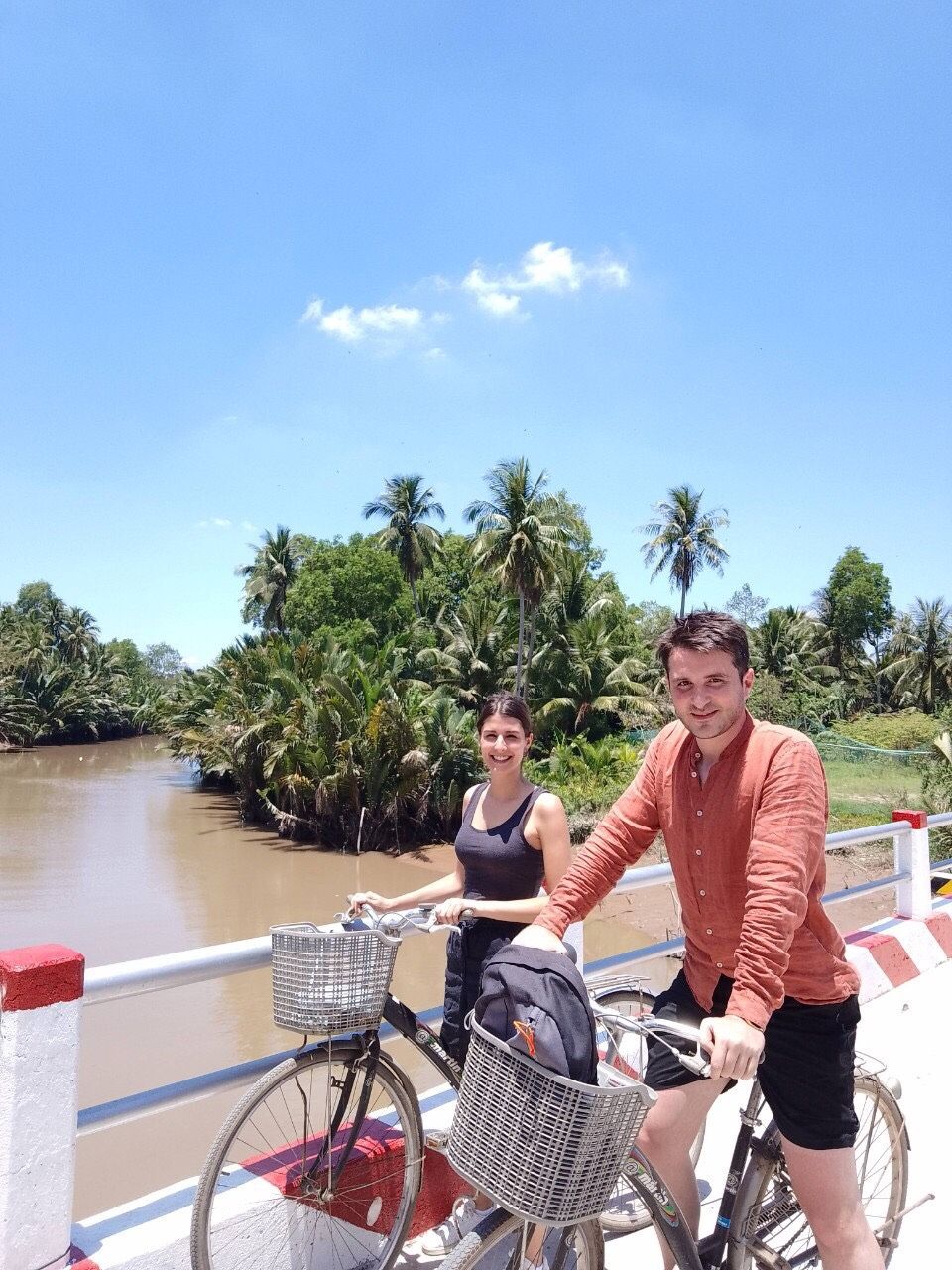 The Mekong Delta is known for its warm and welcoming locals who are always eager to share their knowledge and culture with visitors. During your cycling adventure, you'll be accompanied by a friendly and knowledgeable guide who will lead you through the most scenic routes and hidden gems of the Delta.
Your guide will take you on a leisurely ride along the canals of the Mekong, giving you plenty of opportunities to stop and take in the beautiful scenery. You'll pass by lush fruit orchards, as well as charming villages where you can meet friendly locals and learn about their daily lives.
One of the highlights of the tour is cycling through the coconut groves that line both sides of the river. The coconut palms tower over you, providing shade from the sun and a refreshing breeze as you ride along.
Sail the serene waterways of Mekong river off the beaten path on a wooden boat - Mekong Delta 1 day tour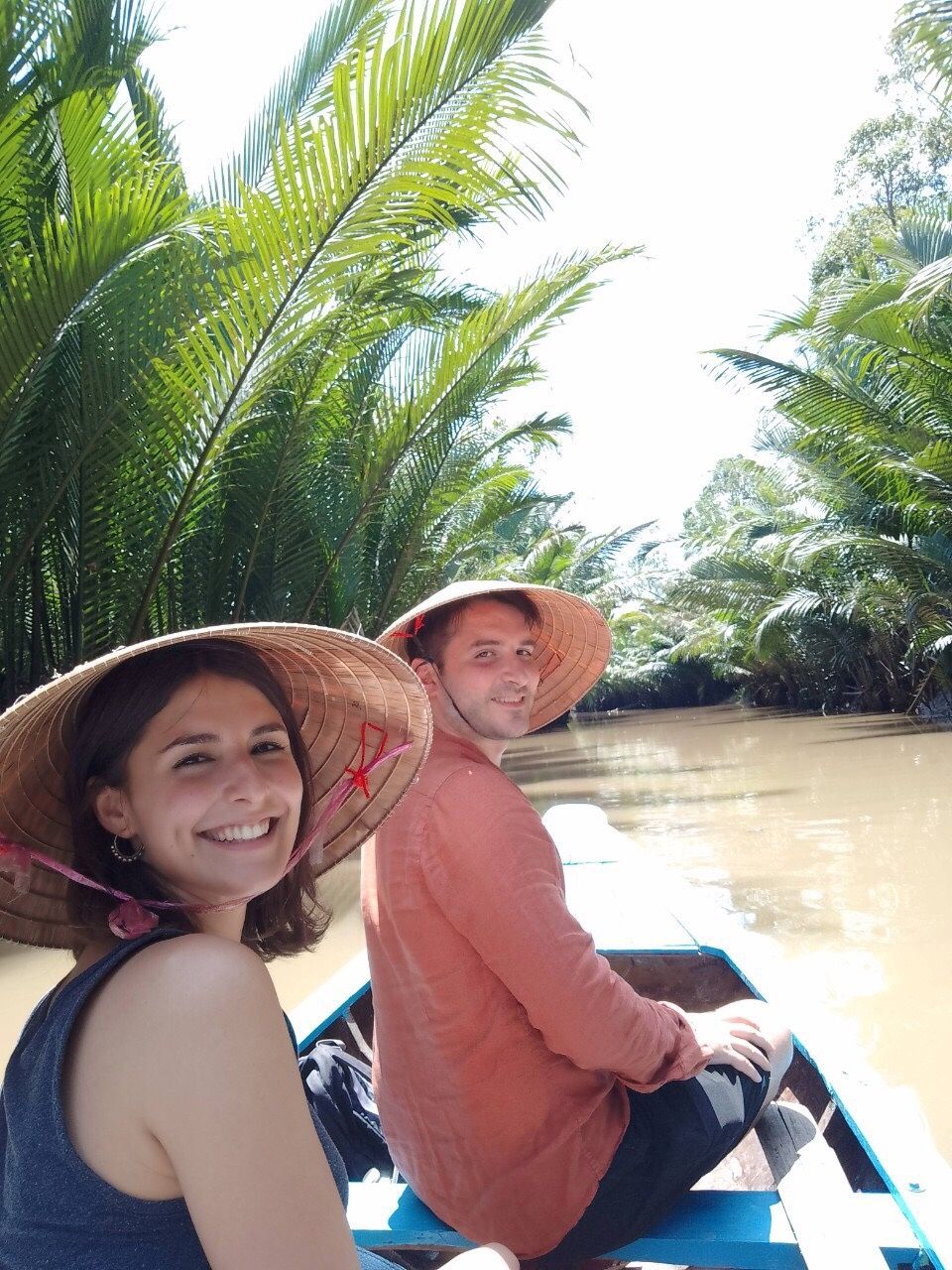 Escape the hustle and bustle of city life and immerse yourself in the serene beauty of the Mekong River. Our tour takes you to the lesser-known parts of the river, where you can fully appreciate the peaceful atmosphere and natural scenery. Onboard a charming wooden boat, you will sail through narrow canals and quiet waterways surrounded by lush greenery and picturesque countryside views.
Let's experience the Tranquility of the Mekong River's Off-the-Beaten-Path Waterways on a Wooden Boat during our Mekong Delta 1 Day Tour.
Expert guides: your perfect companion for an unforgettable journey
If you're planning an upcoming trip, you want to make sure that you have everything you need for an unforgettable journey. That's where expert guides come in as the perfect companion for your travels. Expert guides have a wealth of knowledge about your destination, from the must-see sights to the hidden gems that only locals know about. 
You'll not only save time but also gain valuable insights and perspectives about the culture and history of the place you're visiting via an expert guide. Whether you're traveling alone or with a group, an expert guide can tailor their services to suit your specific needs and interests. With a passionate and dedicated guide leading the way, you'll have an unforgettable experience that you'll cherish for years to come.
A specific example of a review from our guests about the Mekong Delta 1 Day trip on Tripadvisor:
"A special mention must be made to our guide, Trung who truly made the tour special. He was really knowledgeable about the area, open to answering all of our questions, with a kind, energetic and positive attitude and a great sense of humor! Best tour guide we had in all our trips in Vietnam. Thank you Trung!"
So, why not embark on a once-in-a-lifetime adventure and join us for a day exploring this remarkable land?
We guarantee that you'll have an unforgettable journey to the Mekong Delta in 1 day that will leave you with memories to last a lifetime.
Do not forget to get our special offer once join our tour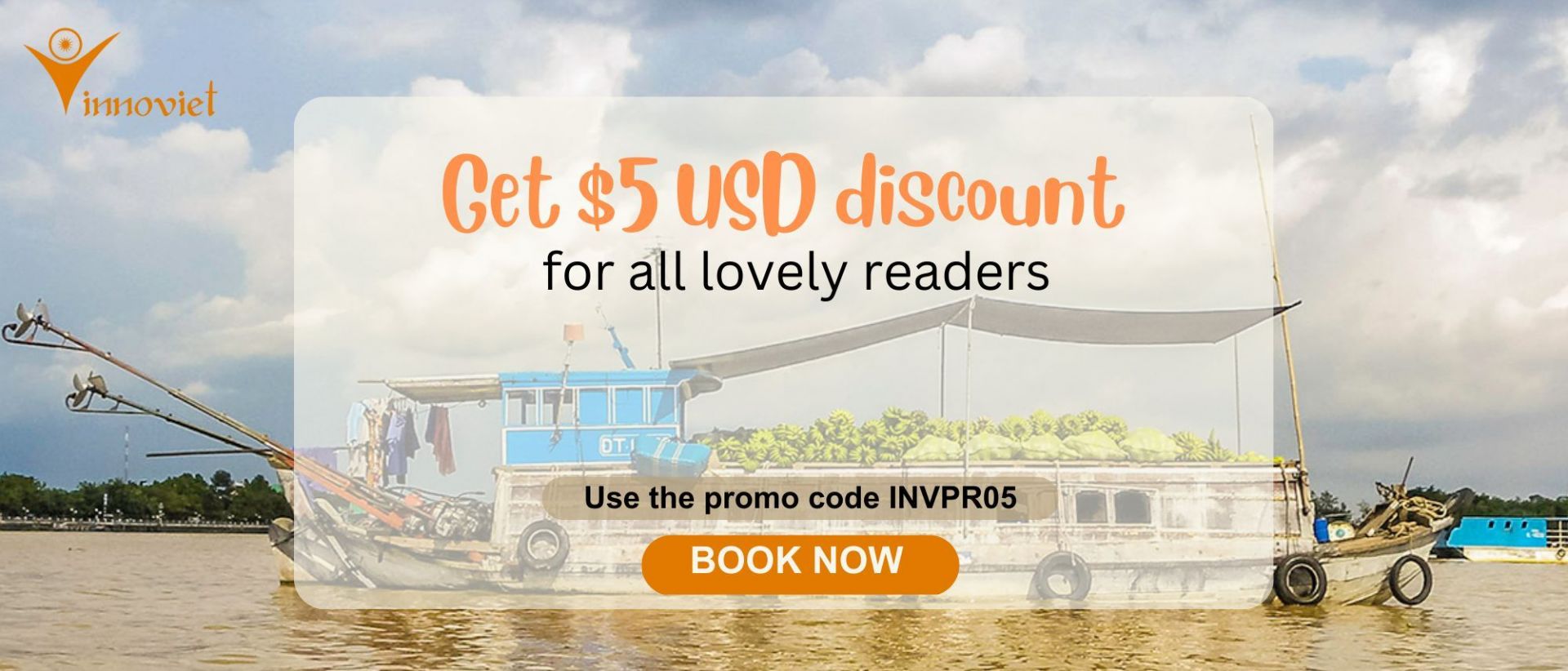 JOIN GROUP HERE to learn our tips as well as discuss them before going to these locations.