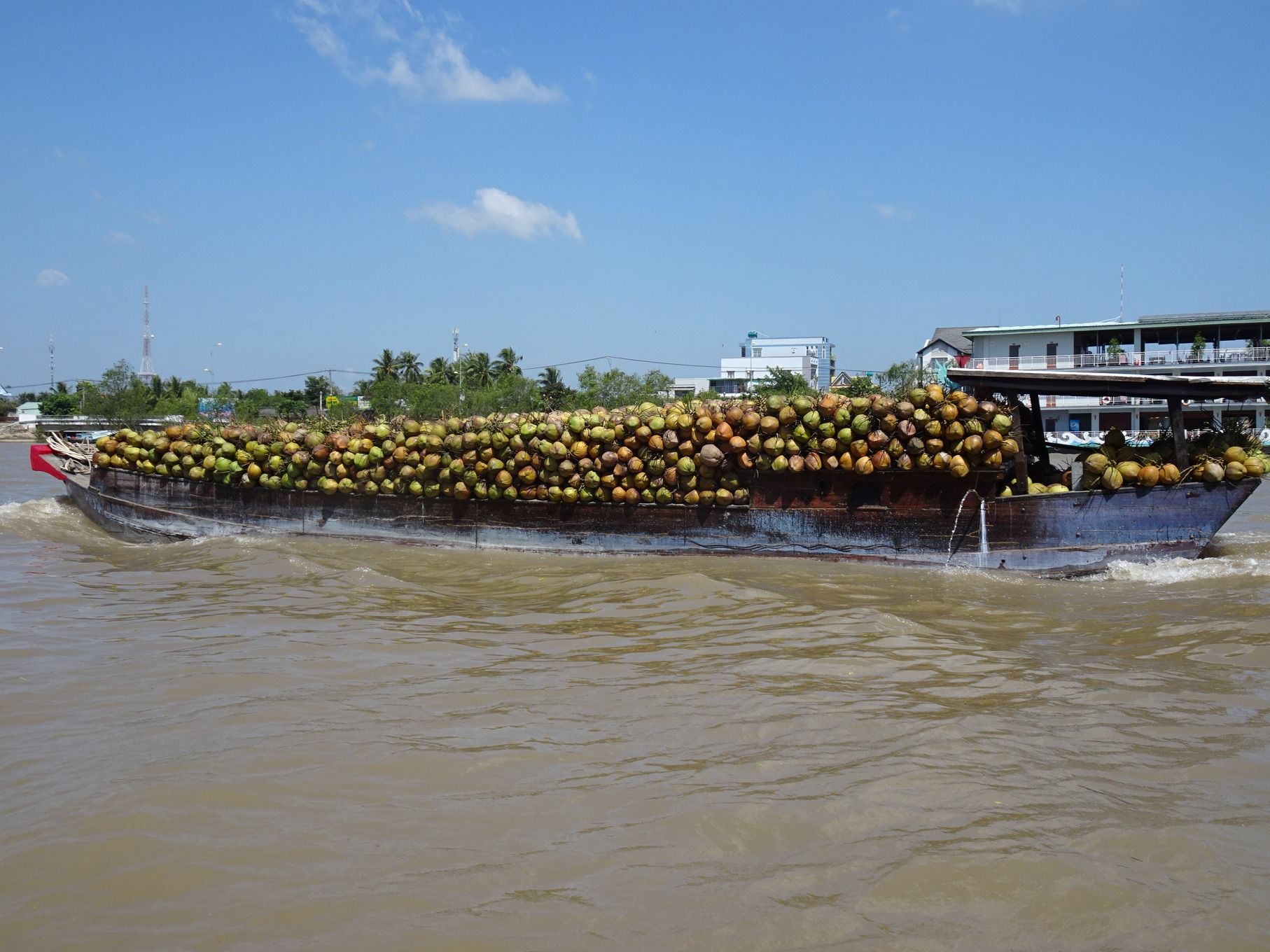 Why are Vietnamese people named Ben Tre is the Coconut Kingdom? 
That blog will help you understand how coconut creates a distinguishing feature of Ben Tre and become proud of the locals here. Ben Tre not only received this tropical fruit as a gift from nature but also brought back memories of childhood for everyone in the area. 
You only need to visit Ben Tre once to get what I'm saying. 
Join the Mekong Delta 1 Day Tour to have the chance to explore Vietnam's distinctive coconut kingdom.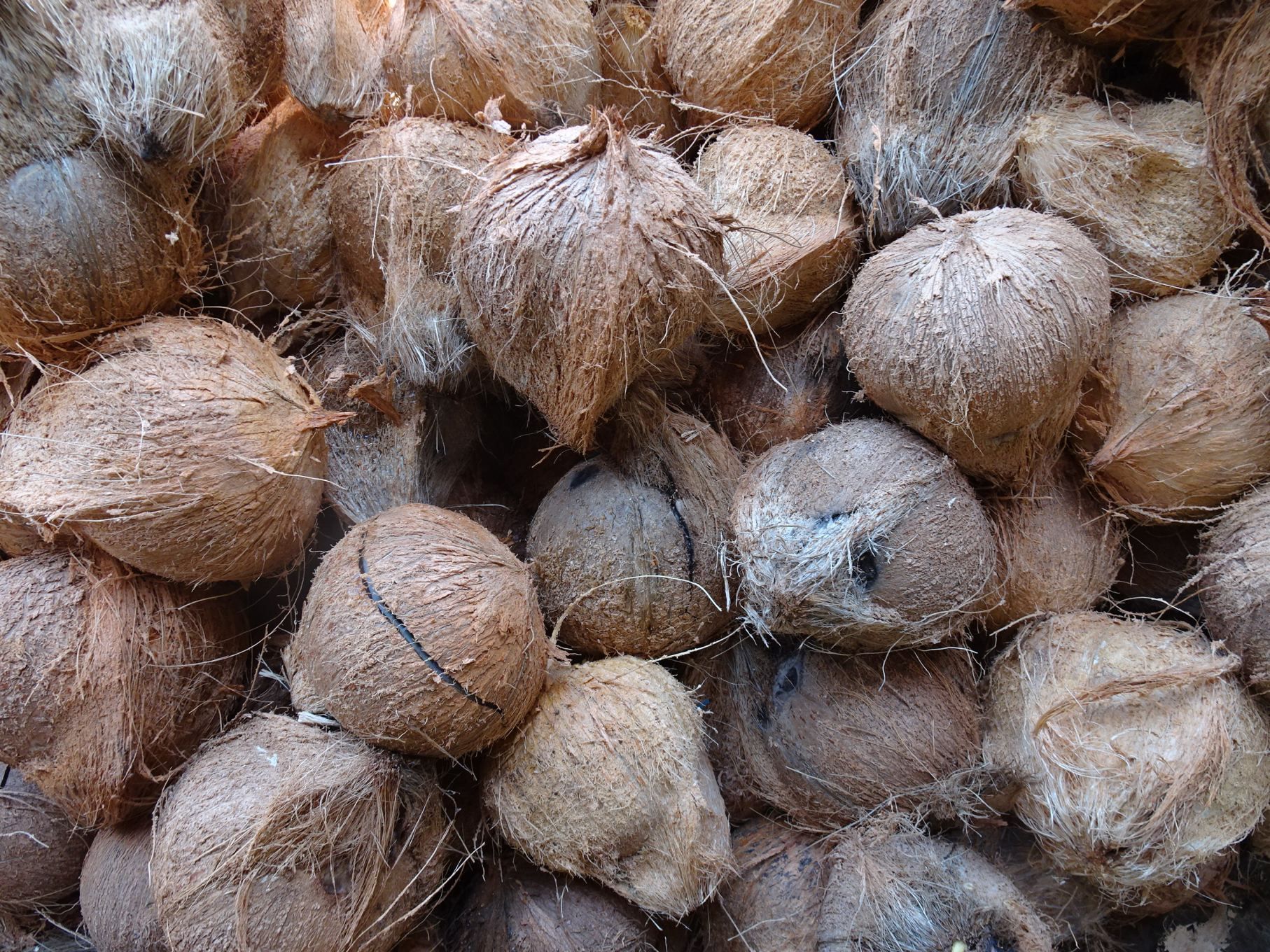 Discover Ben Tre - Coconut Kingdom
Story of Ben Tre Coconut
Coconut in Vietnamese spiritual life
"Seeing coconuts reminds me of Ben Tre,
Seeing white cane cotton reminds me of Mo Cay's hometown."
(Ben Tre folk song)
The image of the coconut tree has entered Vietnamese literature and poetry since ancient times and has become a cultural beauty of the people of Western Vietnam.
Coconut in Vietnamese material life
Currently, coconut trees are exploited very thoroughly, contributing to increasing income, improving local lives, creating jobs, and creating jobs for workers in Ben Tre. The trunk of the coconut tree is also the main wood used not only for making houses, making beds, making household goods, and bridging because coconut wood is not inferior to other woods.
Coconut trees not only help the economy by increasing the income of the Ben Tre people through the sale of coconuts and other products, but their trunks also serve as the primary source of wood for the construction of homes, beds, and other household items. Because coconut wood is durable and not inferior to other woods, it is used for bridging. Coconut wood is durable and can be used for many years. Today, coconut wood is also used to make thousands of different sorts of household items and handicrafts that are exported and sold to visitors. And many products such as interior decorations, activated carbon, handicrafts, etc are all produced from coconut trees.
Coconuts for fighting against the enemy, keeping the village
Coconut tree trunks were a crucial component of the bomb shelters built in Dong Khoi's country during the resistance fights against the French and the US.
The old coconut top served as an enemy watchtower, a pole from which the National Front for the Liberation of South Vietnam's flag was hung, a place where an American chopper was dropped after the left flag was set to explode, etc.
During the resistance battle, letters and political propaganda were pasted on the trunks of coconut trees along intercommunity roadways, marking significant historical and political dates.
Coconut in Vietnamese life
The coconut tree in the process of developing on the land of Ben Tre island has been associated with the daily life of the people, contributing to the cultural identity of the land and the people of Ben Tre.
Today's Ben Tre coconut garden is generally developing in the direction of an ecological garden associated with culture with a variety of crops, giving high efficiency and attracting tourists when coming to Ben Tre coconut garden.
Coconut is anywhere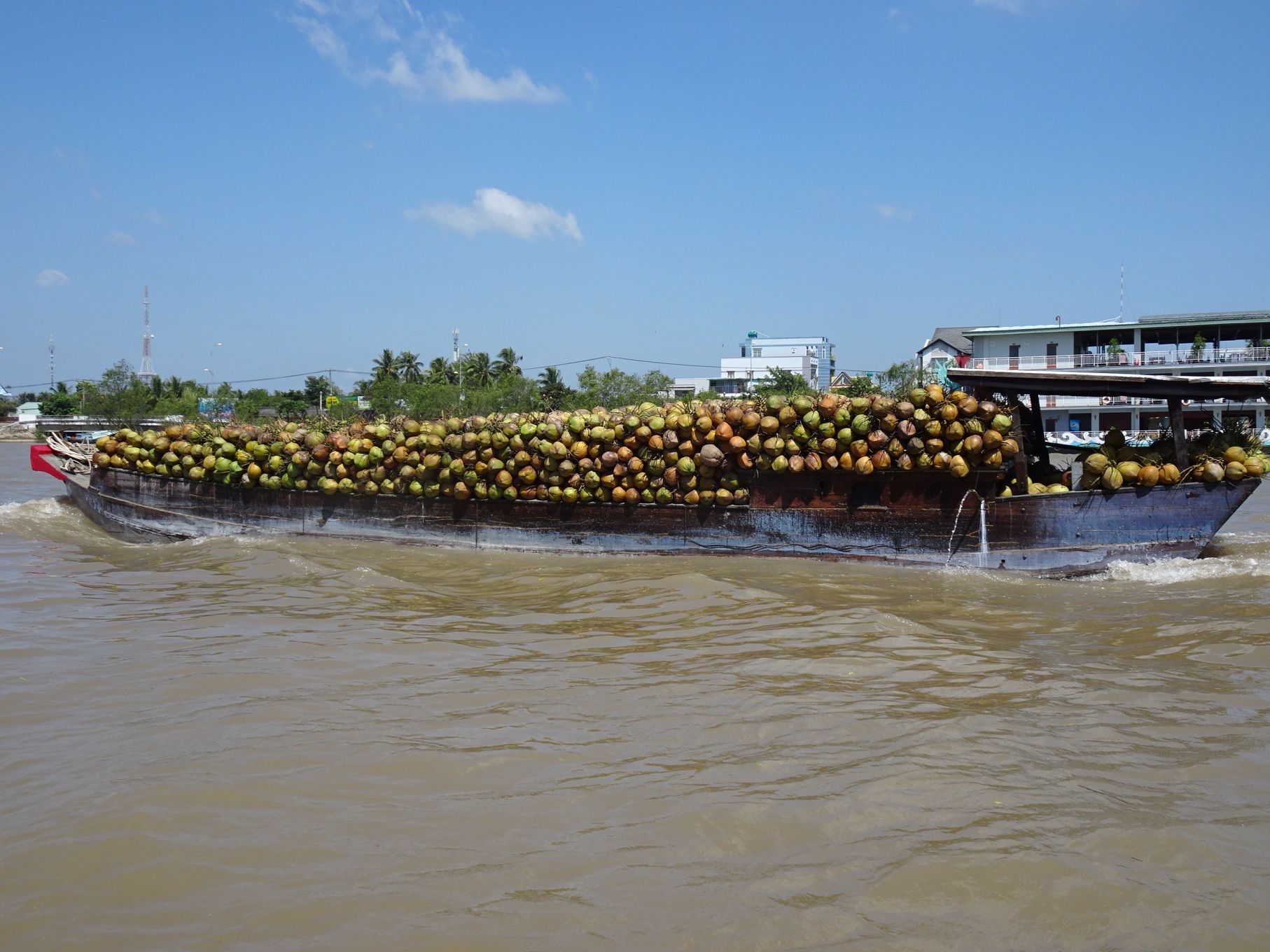 Able to see the dense coconut grove in the distance from the boat
Just take a taxi to Ben Tre, and you can see the coconut gardens close together from afar. And you will admire the more poetic scenery when you board the boat across the Mekong River to get closer to the coconut land, Ben Tre. You can see boats filled with a bay of coconuts right on the river and people carrying coconuts hard at work. After landing, coconut trees will also welcome you, coconut trees everywhere.

Come close to the coconut factory where coconut products are produced
Not only looking at the coconut groves from afar, but you will also be able to better understand how people process products, utensils, or food from coconut when visiting the coconut factory. Most of these are businesses passed down from generation to generation by local people. Fortunately, the people here are very friendly and hospitable. They do not hesitate to share all the cool things from coconut with you with all their pride. For those who are curious about how the coconut is peeled, how to separate the coconut or how to cook coconut water, and how to make coconut candy, coconut jam, or coconut brooms, then come here.
Coconuts are not only on the mainland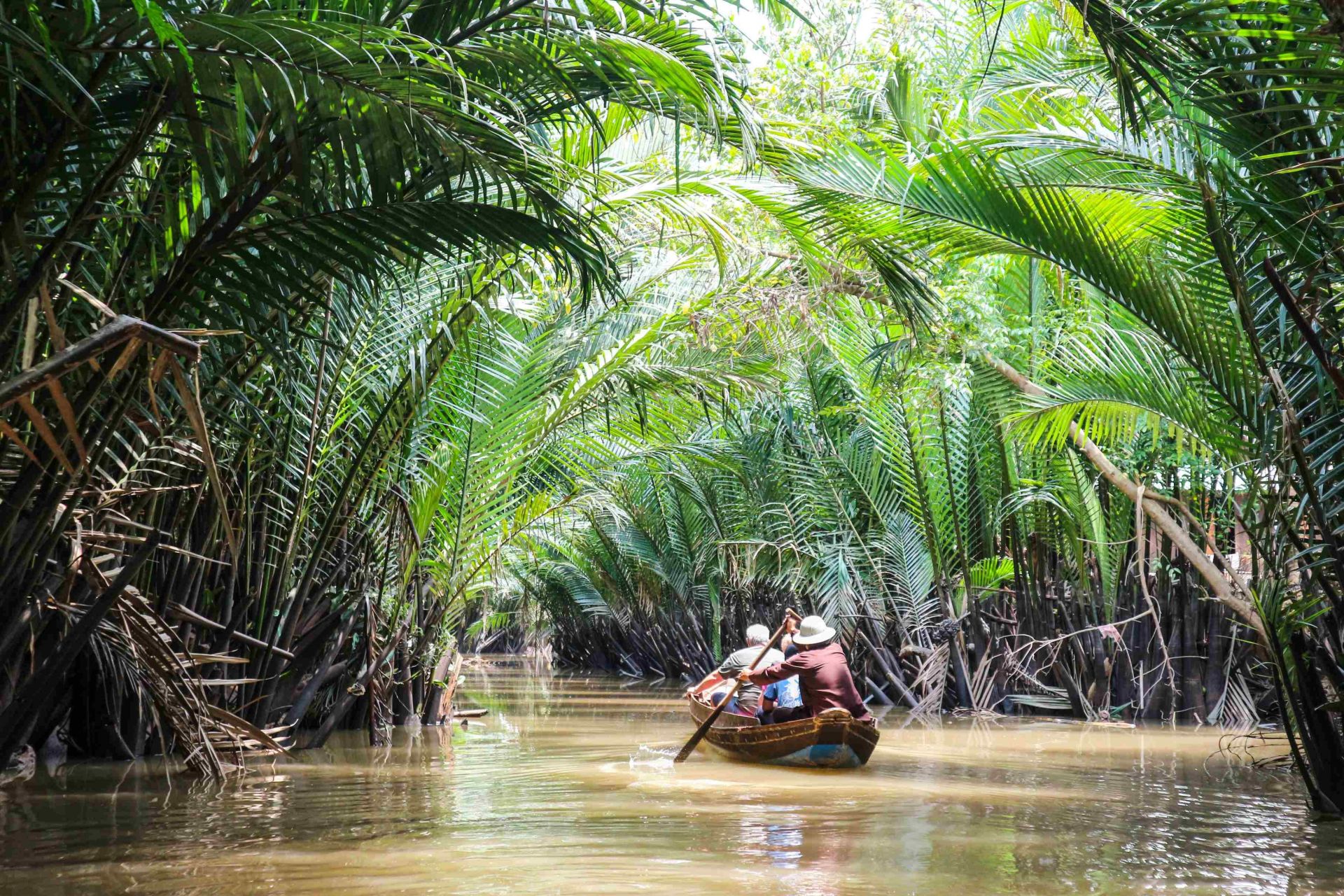 View the water coconuts while rowing along the small canals
Talking about coconut you would think it is grown on land, right? No, actually there is a type of coconut growing along the canal. So the shape structure of the whole coconut body, the coconut is also different. You will be able to see the rows of green nipa coconuts gracefully dropping their leaves when you sit on a wooden boat to cruise along the small Mekong canals in Ben Tre. Here, there will only be you and the boatman and the peaceful nature of Ben Tre village with beautiful coconut trees. It's an ideal place to get away from the hustle and bustle of the city.
Coconut water - the gift of nature to Ben Tre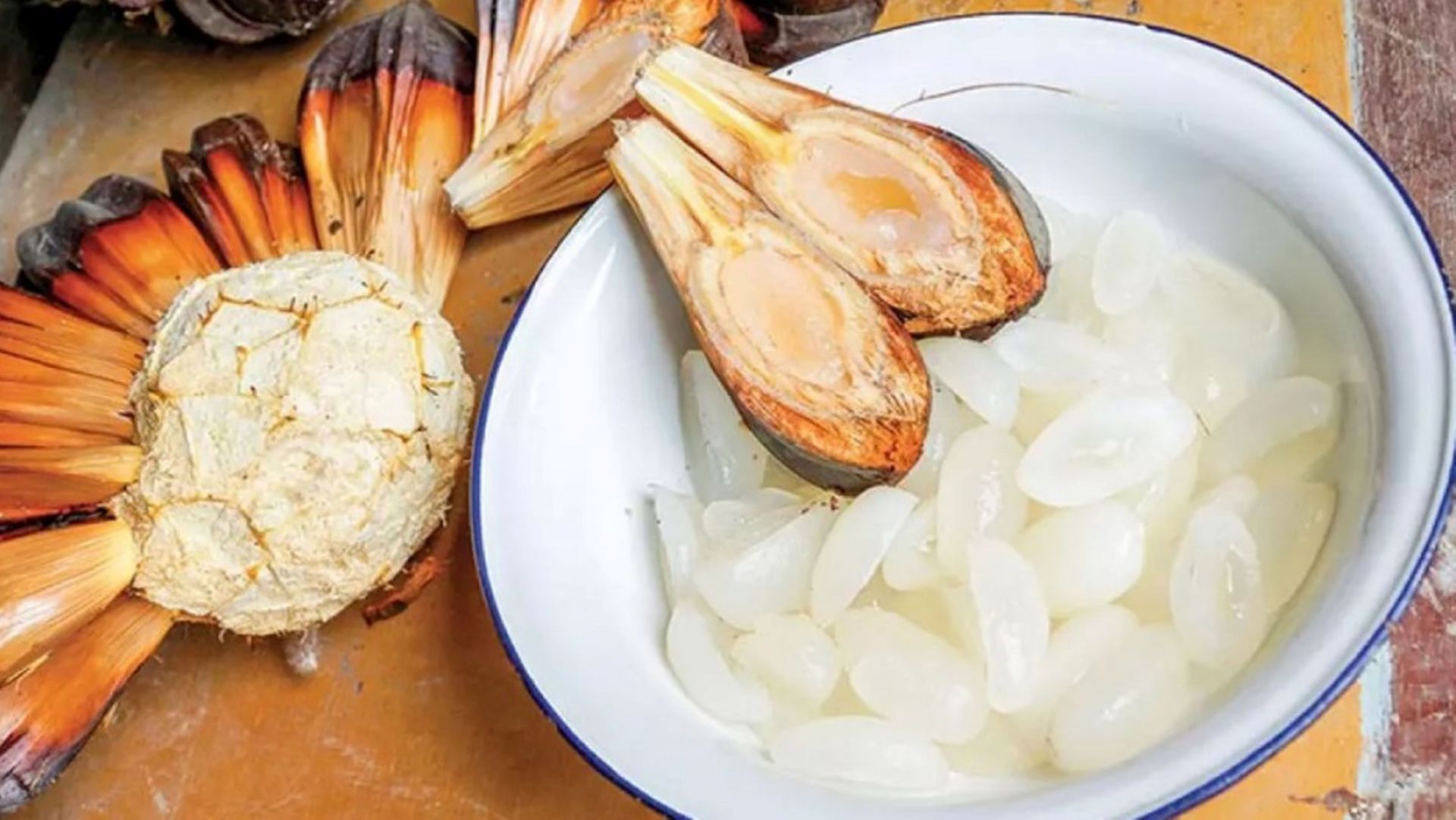 About this miraculous gift of nature, nipa coconut, also known as leaf coconut and scientifically known as Nypa fruticans, belongs to the family Arecaceae. The nipa tree has a trunk that grows horizontally underground, while the leaves and flower stalks tend to grow upwards. Therefore, the nipa palm is not considered a tree even though its foliage is up to 9m high. Dried (aged) coconut kernels will fall and disperse as well as multiply with the flowing water of the tide. Therefore, nipa coconut often grows in swampy areas along the coast with high and low tides, riverbanks, and places where the water flows slowly to accumulate alluvium. Coconut water leaves are used to make a home, sweet sap is used to make wine, and coconut water and copra are also taken to make various foods.
→ To see those wonderful things, you absolutely can catch the chance to visit the Coconut Kingdom when joining the Mekong Delta 1 Day Tour with us.
Highlight of Mekong Delta 1 Day Tour - Cycling around coconut kingdom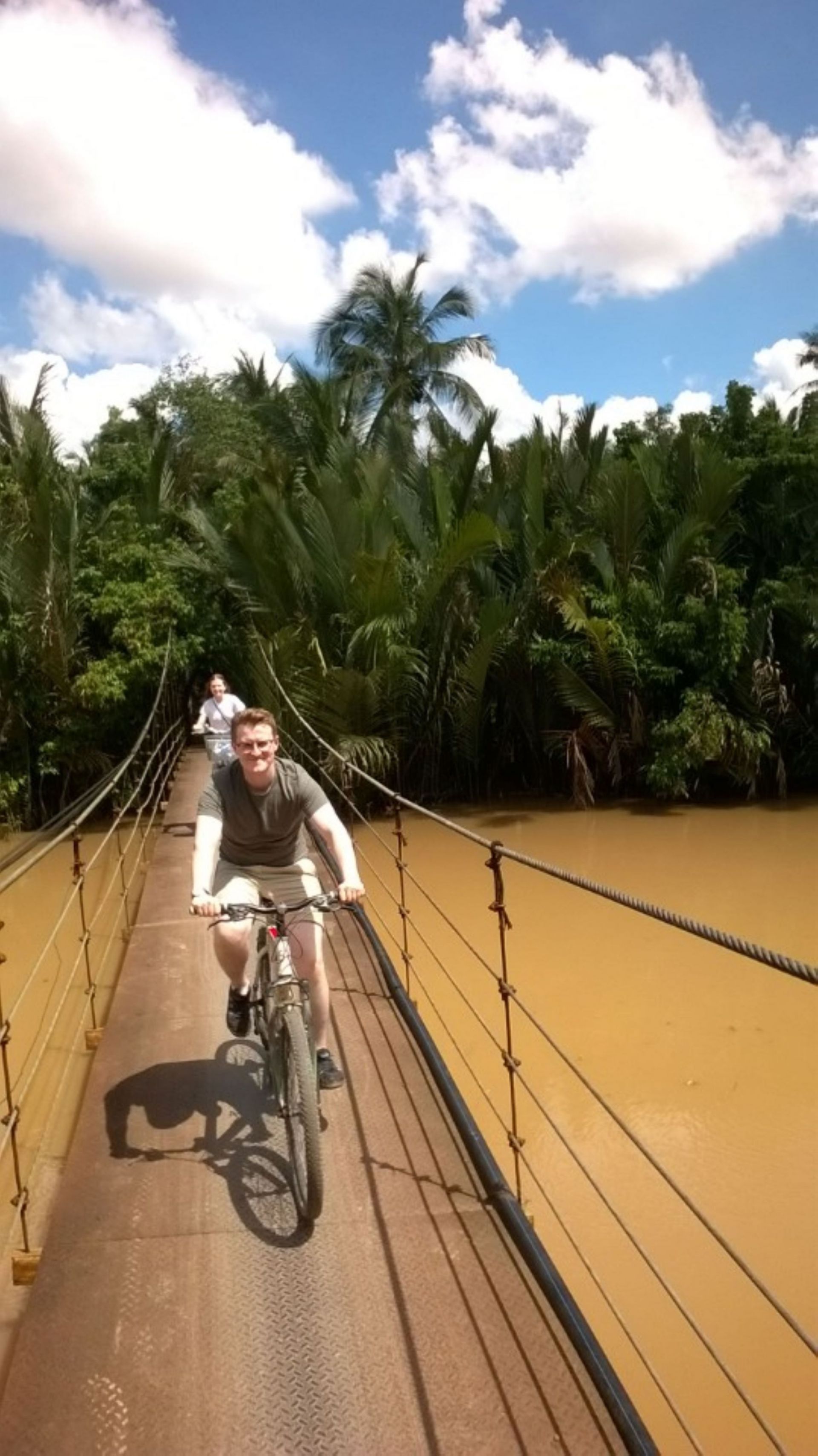 Mekong Delta is also one of the best cycling paths depart from Ho Chi Minh city for both locals and tourists with a passion for sports. Even if you simply want to discover new places, and relax with light sports activities, then cycling is the ideal choice for you. This is also the highlight of Mekong Delta 1 Day Tour, which will make your trip more interesting and dynamic.
Maybe for the first time cycling, you will not be familiar with beautiful Vietnamese cars, but don't worry. The locals will guide and accompany you. Remember to bring water and a hat to wear, this will help you avoid heatstroke in Vietnam while cycling.
Hunting the famous cuisine of Ben Tre
Coconuts in Ben Tre are not only used to process snacks such as coconut candy, coconut jam, and coconut cake, ... but also used to make savory food for main meals. Local families in Ben Tre also like to use coconut water and coconut rice to cook braised dishes and soups,... Coming to Ben Tre, you will enjoy Mekong dishes with that characteristic flavor.
Do not forget to get our special offer once join our tour 

Hope you have the best trip after landing in Saigon (Ho Chi Minh City) JOIN GROUP HERE to learn our tips as well as discuss them before going to these locations.