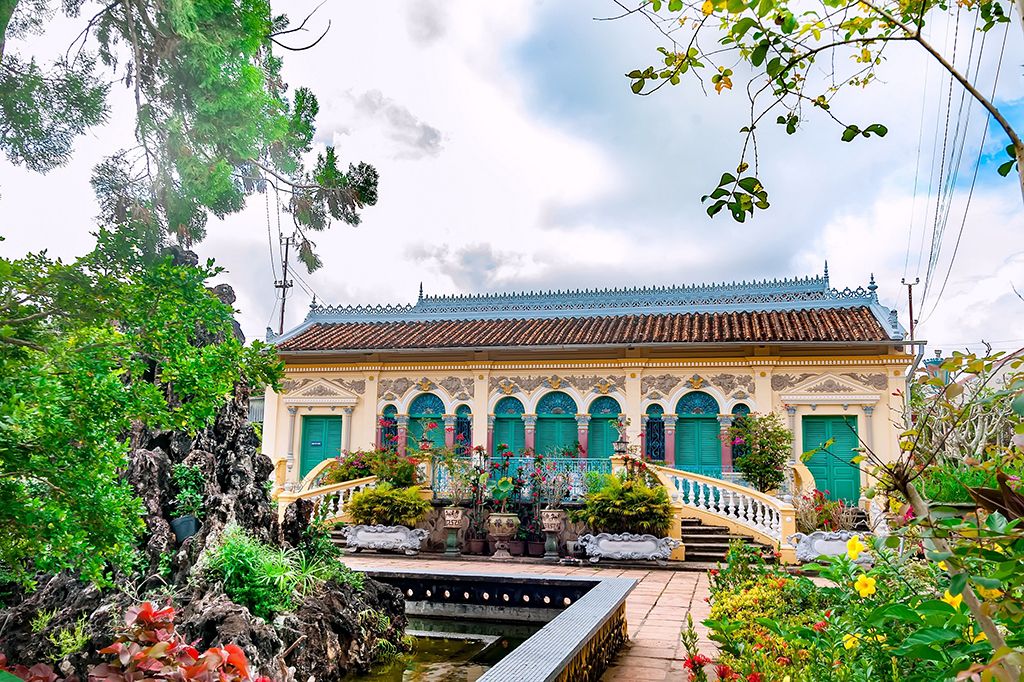 Are you planning a remarkable journey to the Mekong Delta? Understanding the region's climate is essential for optimizing your travel experiences. The Mekong Delta weather exerts a significant influence on the activities available to you, whether you're keen to explore bustling floating markets or immerse yourself in the local culture. Familiarity with the Mekong Delta climate ensures a well-prepared and enjoyable adventure.
1. Mekong Delta Weather Overview:
Situated in Vietnam, the Mekong Delta sprawls across expansive floodplains, formed by the Mekong and Cuu Long rivers, creating a maze of waterways. This captivating region spans 13 Vietnamese provinces, including Can Tho. The Mekong Delta experiences a tropical climate, featured by consistently high humidity. Temperature-wise, it generally ranges from 23°C to 34°C, with minimal temperature fluctuations between day and night.
The Mekong Delta's climate comprises two distinct seasons: the rainy season and the dry season. From May to October, the rainy season dominates, ushering in copious rainfall and occasional tempestuous weather. Stormy episodes, including typhoons, can leave their mark of destruction and widespread flooding. In contrast, the dry season graces the region from November to April, offering respite from heavy rains, with clear skies and the warm embrace of the sun. Understanding the rhythm of Mekong Delta weather empowers travelers to adapt their plans and make the most of this captivating region's offerings.
2. Mekong Delta Weather by Season and Month: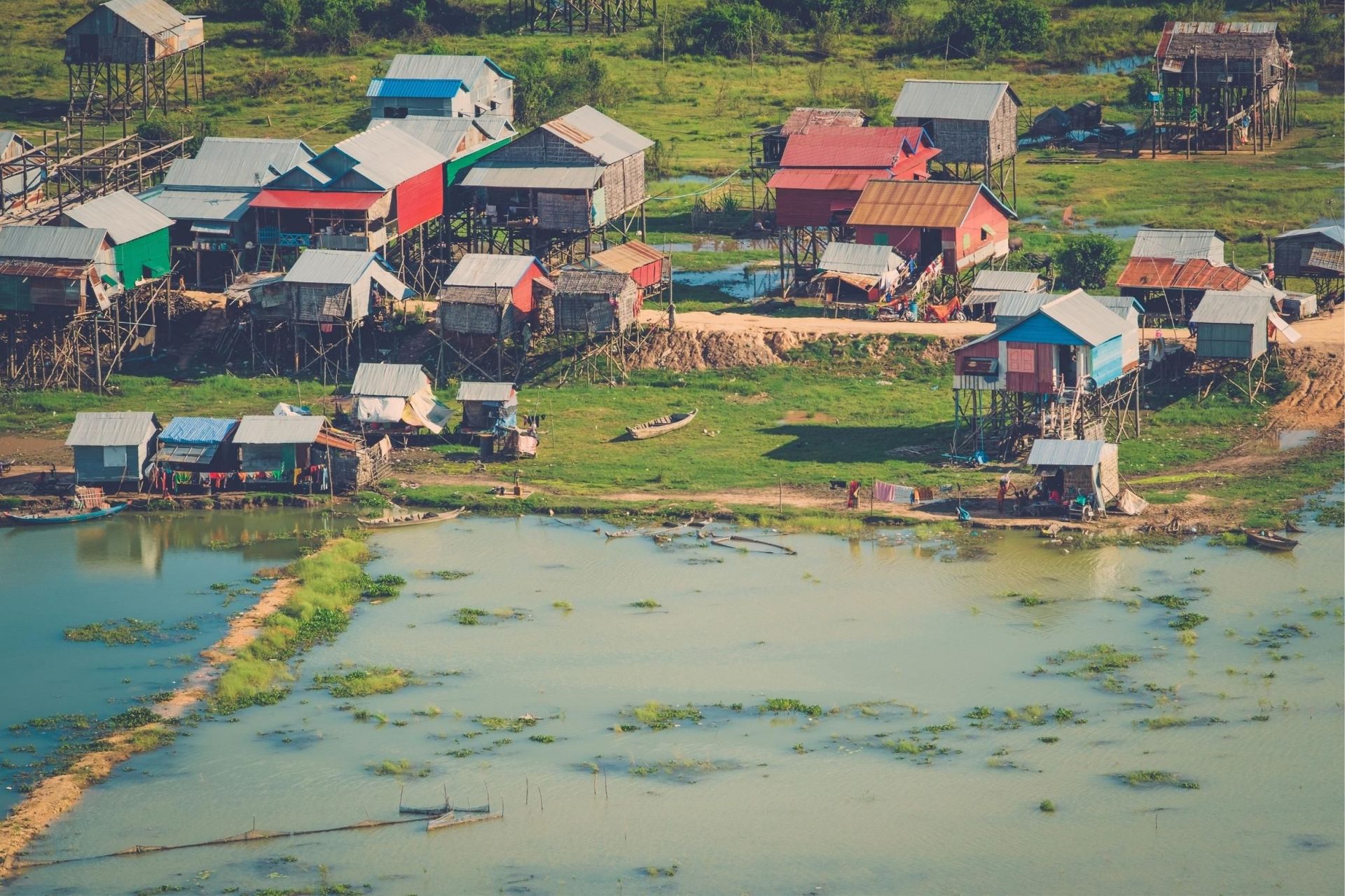 2.1.

The Mekong Delta in the Rainy Season (May to October):
The rainy season in the Mekong Delta brings brief afternoon showers, usually lasting around an hour, minimally affecting your travel plans. Coinciding with the hottest period of the year, it's considered the low season for Mekong Delta tourism.
May:

The weather is at its second-hottest, with an average temperature of 34°C, and occasional rain.

June:

Average temperatures drop slightly to around 32°C, with an increased chance of rain.

This month marks the beginning of the fruit season, continuing through July and August.

July:

The Mekong Delta weather in July is more comfortable, with an average temperature of 31°C.

Rainfall is likely, with refreshing winds.

August:

The windiest month, with an average wind speed of approximately 9.4 knots.

Occasional rain and cool breezes ease the heat, averaging around 32°C.

September:

The most humid month, with humidity levels reaching 80.6%.

The average temperature remains similar to August, around 32°C.

October:

Expect occasional rain and be prepared for thunderstorms.

Despite the rain, the average temperature remains relatively high, around 31°C.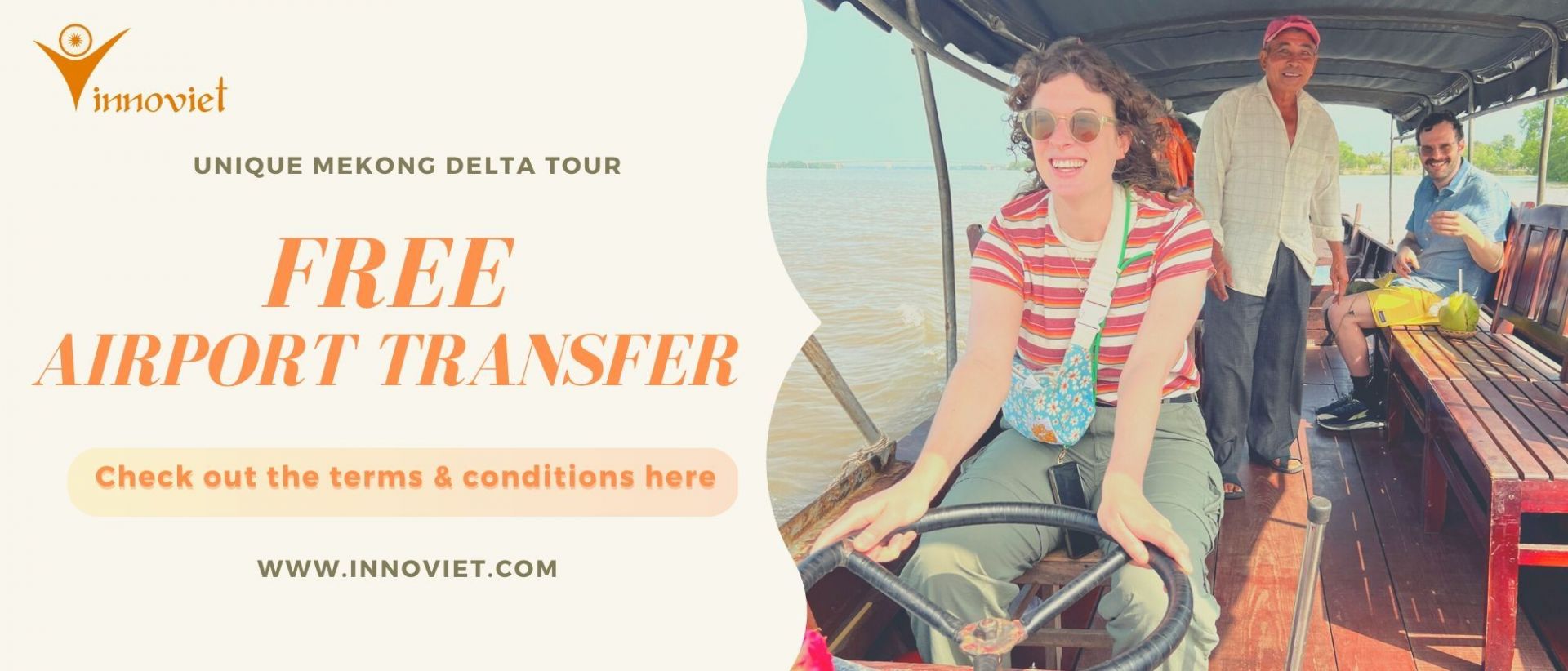 2.2 The Mekong Delta in the dry season
This period, while challenging for certain river activities, offers the most favorable weather in the region. The dry season unveils a picturesque setting adorned with azure skies, lush vegetation, and tranquil rivers.
November:

Marks the final month of the flooding season, with an average temperature of 32°C, making it easier for fishermen to catch fish and shrimp.

December:

Delightful Mekong Delta weather this month, with an average temperature of 29°C.

The dry season is in full swing, accompanied by a calm sea and vibrant flowers adorning the landscape with a kaleidoscope of colors.

January:

The coolest month of the year, with minimal rainfall and an average temperature of 29°C.

February:

An average temperature of 31°C and a light breeze, marking the end of the flower season, ideal for flower enthusiasts.

March:

With an average temperature of 33°C, it's the least humid month, with a relative humidity of 68.2%.

April:

The hottest month of the year, with an average temperature above 34°C and occasional rain.
3. What to wear in the Mekong Delta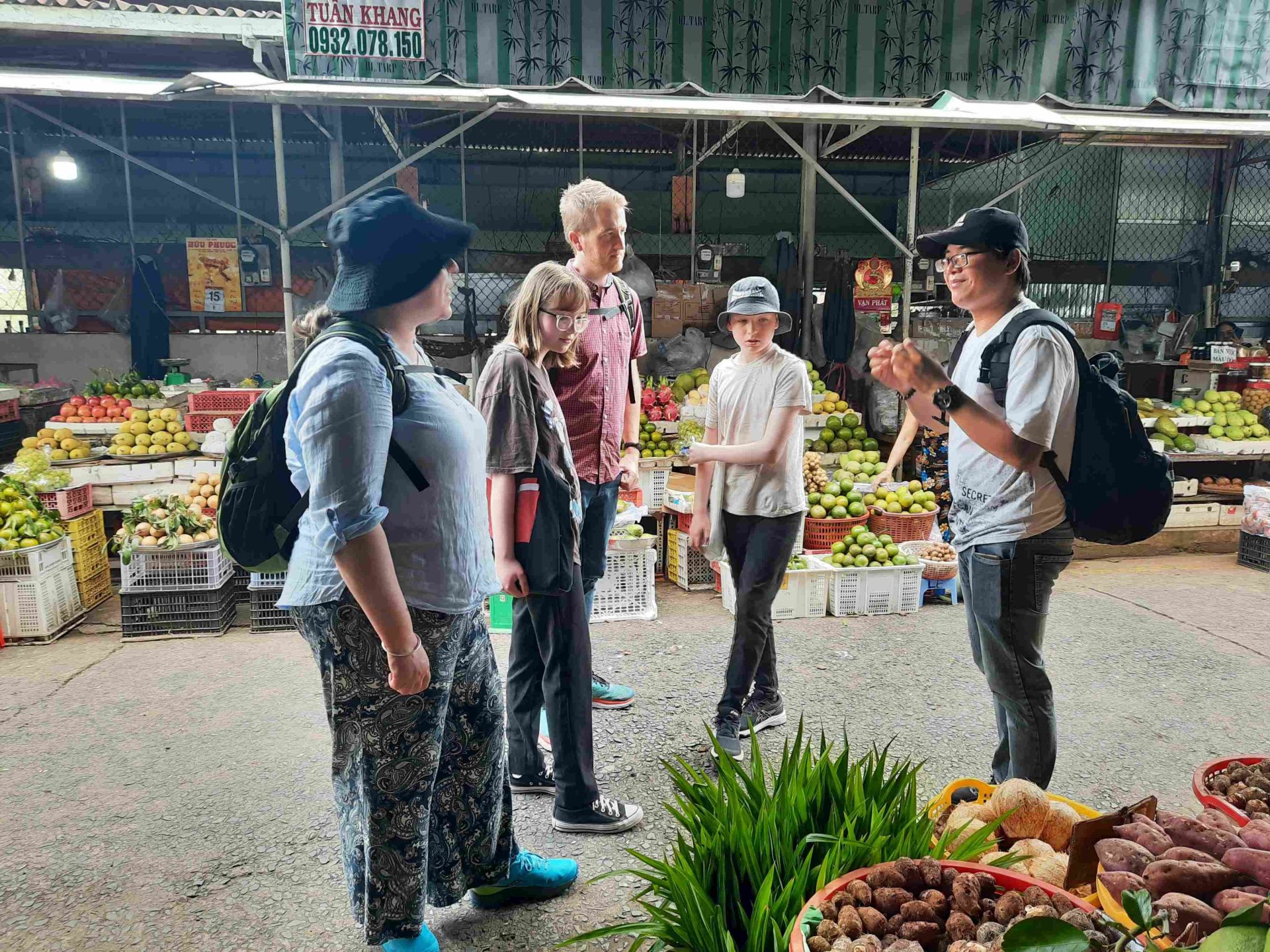 Planning your Mekong Delta tour? Wondering what to wear in this tropical paradise? Dressing right is essential for a comfortable and enjoyable experience. Here's a guide on what to pack:
3.1.

Light and Breathable Clothing:
Given the hot and humid Mekong Delta weather, opt for light, breathable clothing made from natural fabrics like cotton or linen. Consider packing shorts, skirts, or lightweight pants for a more relaxed feel. Combine them with light tops or comfortable T-shirts.
2. Sun Protection:
Shield yourself from the sun by bringing a hat or cap. This will not only keep you cool but also protect you from scorching rays.
3. Footwear:
Choose comfortable walking shoes or sandals suitable for exploring the diverse landscapes of the Mekong Delta. You'll be traversing various terrains, so comfort is key.
4. Light Jacket or Shawl:
Evenings in the Mekong Delta can be cooler, and a light jacket or shawl will come in handy. It can also serve as protection from mosquitoes in the evening.
By dressing appropriately, you can fully immerse yourself in the Mekong Delta's beauty while staying comfortable throughout your journey.
Understanding the Mekong Delta's weather patterns empowers travelers to tailor their plans, ensuring they make the most of the region's diverse offerings, regardless of the season chosen for their adventure. For an unforgettable Mekong Delta tour, be prepared for the weather and seize the opportunities it presents.
If you come to Vietnam, don't miss the opportunity to visit remarkable destinations like the Mekong Delta, which are prominent tourist spots worth exploring. Innoviet offers special tours of the Mekong Delta that will make you feel like you're coming home and allow you to experience non-touristy destinations. You'll get to experience the real local lifestyle and immerse yourself in the atmosphere here. This program by Innoviet is truly unique as it makes you feel like a local in the Mekong Delta.
Your extraordinary experience begins here!
Book now to unlock exclusive offers and embark on a meaningful journey, delving into the hidden gems of this unique region.
Be sure not to miss out on our special offer when you join us for this experience.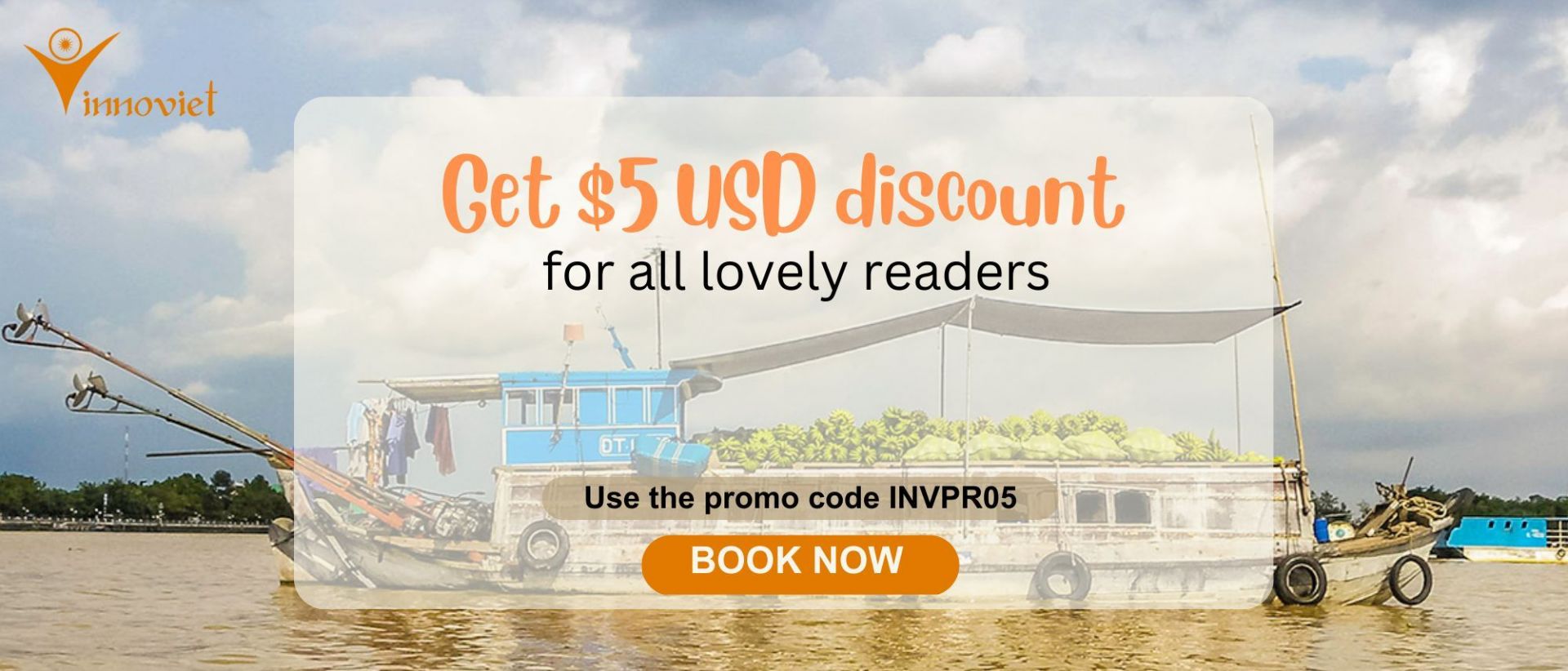 We hope that your experience will be nothing short of amazing
JOIN OUR FACEBOOK GROUP HERE to learn our tips as well as discuss them before going to these locations.