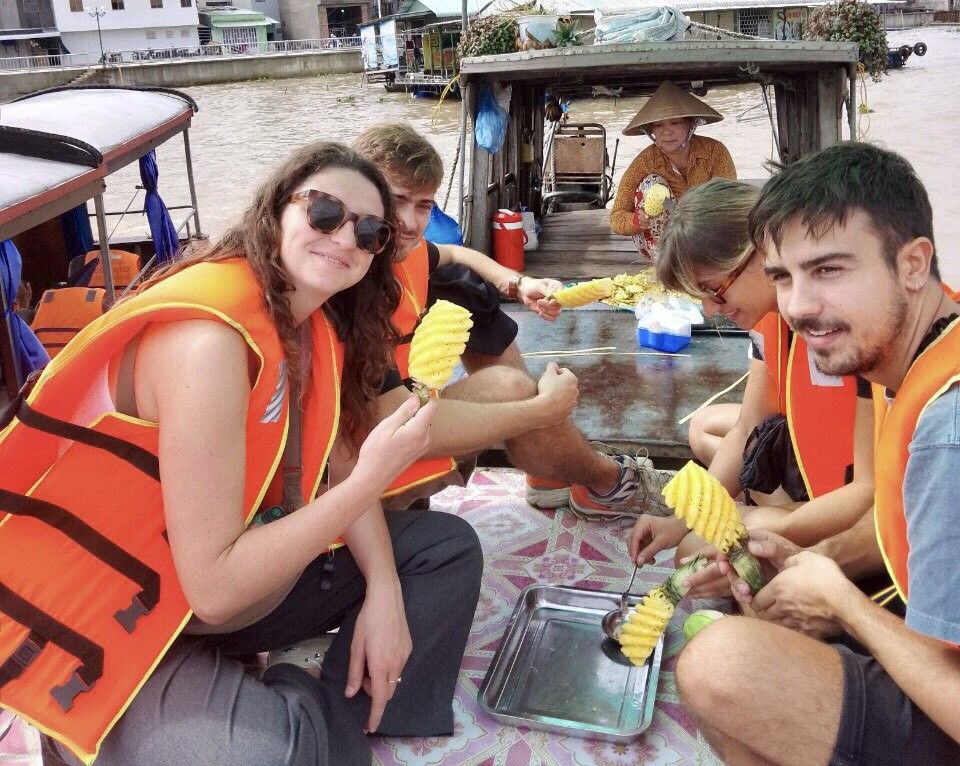 Delving into the heart of Vietnam's lesser-known treasures is a voyage of discovery every traveler craves. In our exclusive "48-Hour Escape" series, we're your compass to uncovering the finest off-the-beaten-track destinations. Our first stop: the enchanting Mekong Delta. Be prepared to embark on a journey filled with captivating experiences and hidden wonders, as we reveal the Off-the-Beaten-Track Destinations you shouldn't miss in Vietnam.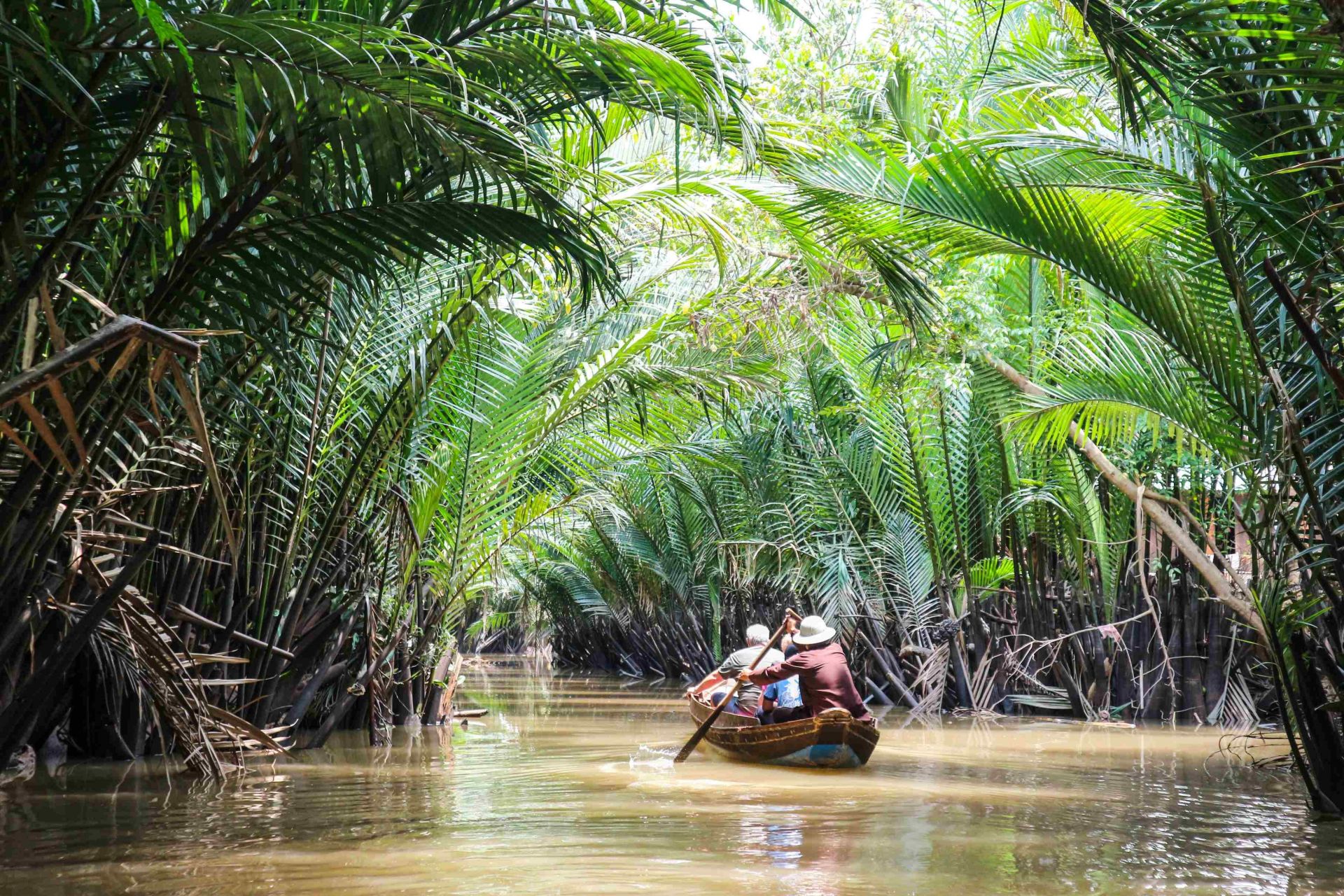 Morning:
Start your 48-hour adventure in the heart of Mekong Delta. Arrive early to fully enjoy the day.
Take a boat ride through the intricate network of water canals, absorbing the tranquil scenery.
Lunch:
Savor a delicious Vietnamese meal at a local riverside restaurant.
Afternoon:
Visit a coconut factory and explore the specialties made from coconuts.
Head to a local market to experience the vibrant energy of Mekong's commerce.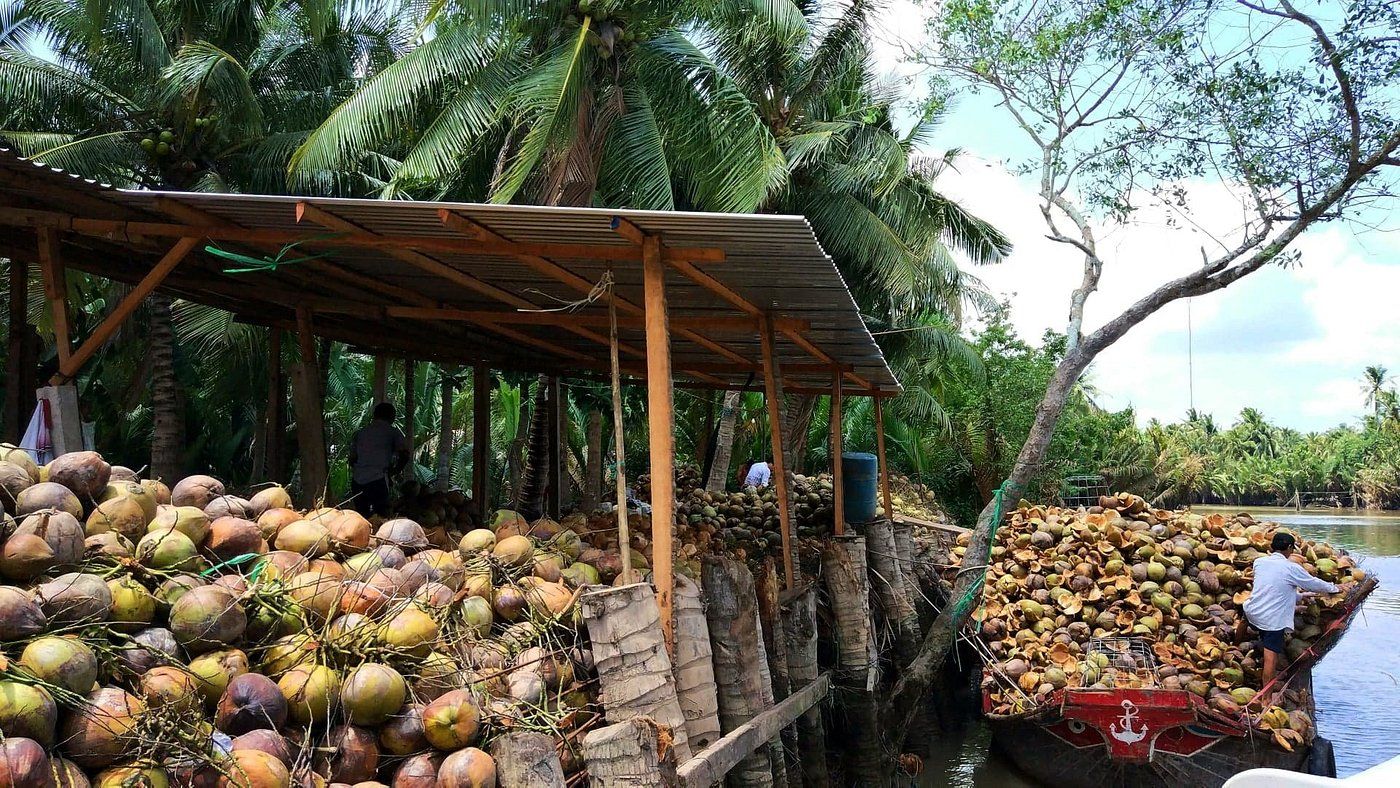 Evening:
Check into your Mekong Delta homestay for an authentic local experience.
Enjoy a family-style dinner, prepared by your host, featuring regional specialties.
Morning:
Wake up to the serene sounds of the Mekong River and have a traditional breakfast.
Explore the nearby villages by bicycle or on foot, interacting with friendly locals.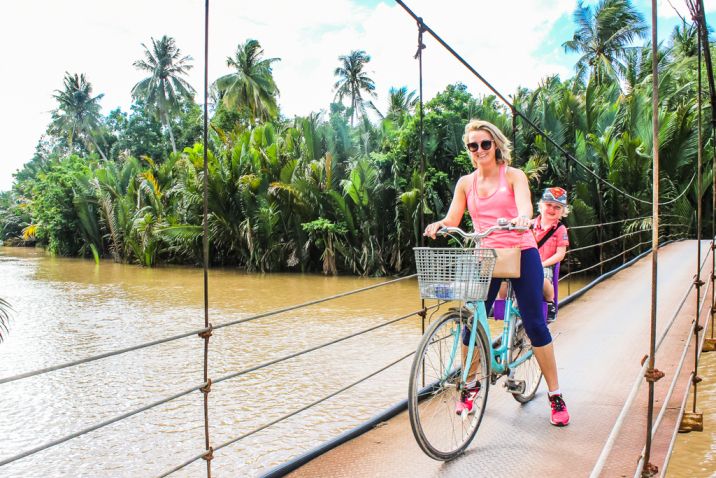 Lunch:
Participate in a cooking class and learn how to prepare traditional Mekong Delta dishes.
Feast on your culinary creations for lunch.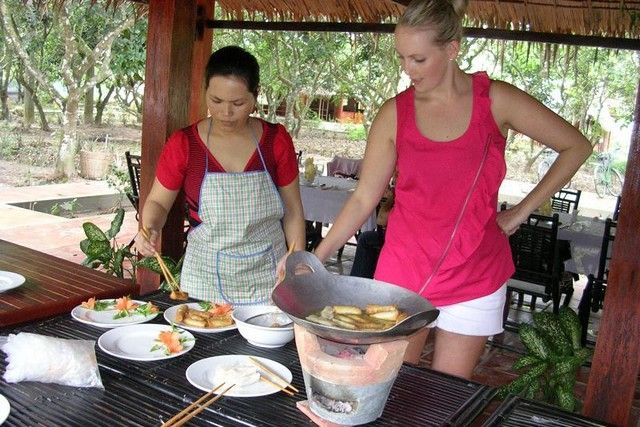 Afternoon:
Take a boat trip to one of the floating markets, where you can witness the bustling trade.
Visit a fruit orchard and indulge in a variety of fresh, tropical fruits.
Evening:
Return to your homestay for a farewell dinner, filled with more delicious local cuisine.
Reflect on your 48-hour journey as you enjoy the tranquil ambiance of the Mekong Delta.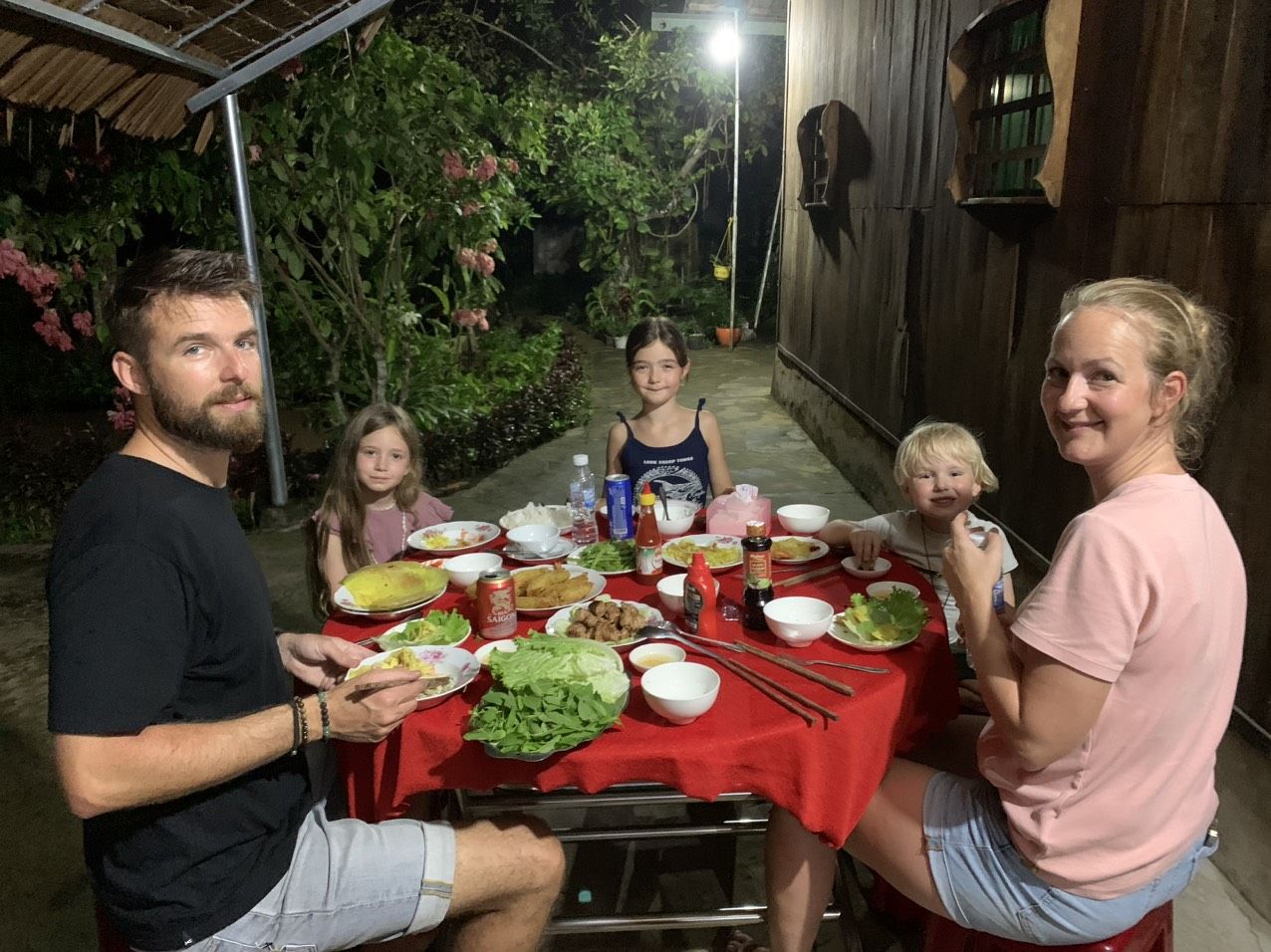 With this 48-hour escape to Mekong Delta, you'll have experienced the essence of this beautiful region, from its serene waterways and vibrant markets to its warm-hearted locals and authentic cuisine. It's a journey you'll remember for a lifetime.
In the midst of lush rice paddies and winding waterways, Mekong Delta homestays offer a unique and immersive experience that can't be matched by traditional accommodations. They provide an opportunity to connect with the land and its people in a way that goes beyond the typical tourist experience.
Authentic Cultural Immersion: Mekong Delta homestays allow you to become a part of the local community. You'll share meals, stories, and laughter with your host family, gaining deep insights into their traditions and way of life.
Tranquil Riverside Retreats: Imagine waking up to the gentle sounds of the river, sipping your morning coffee as local fishermen paddle by, and watching the vibrant markets come to life. Homestays offer a serene escape from the hustle and bustle of urban life.
Local Culinary Adventures: One of the highlights of staying in a Mekong Delta homestay is the opportunity to learn how to prepare authentic Vietnamese dishes. Join your host family in the kitchen, and you'll discover the secrets behind local delicacies.
Affordability: Homestays are often budget-friendly, making them an excellent option for travelers seeking an authentic experience without breaking the bank.
Personalized Service: Your hosts are dedicated to making your stay memorable. Whether it's arranging boat rides, providing local recommendations, or sharing their stories, they go the extra mile to ensure you have a fantastic time.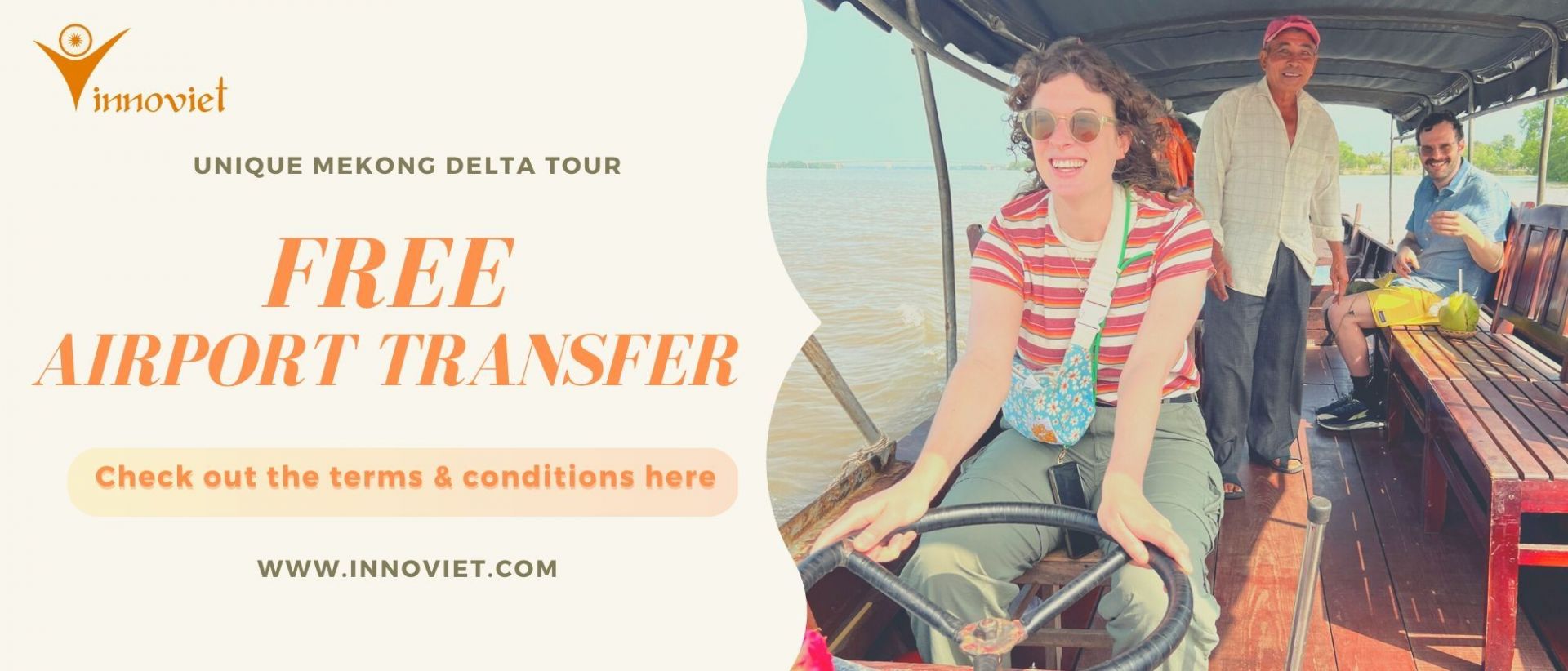 With Mekong Delta homestays as a part of your tour package, you're not just visiting a destination; you're living it. It's a unique element that adds layers of depth to your journey and leaves you with memories that will last a lifetime. So, get ready to explore the beauty of the Mekong Delta from the inside out, where the people, the culture, and the landscapes blend seamlessly to create an unforgettable experience.
So, why wait? Pack your bags, set your compass for the Mekong Delta, and uncover the wonders that await you. Let the adventure begin and create memories that will last a lifetime in this captivating corner of Vietnam!
Your extraordinary experience begins here!
Book now to unlock exclusive offers and embark on a meaningful journey, delving into the hidden gems of this unique region.
Be sure not to miss out on our special offer when you join us for this experience.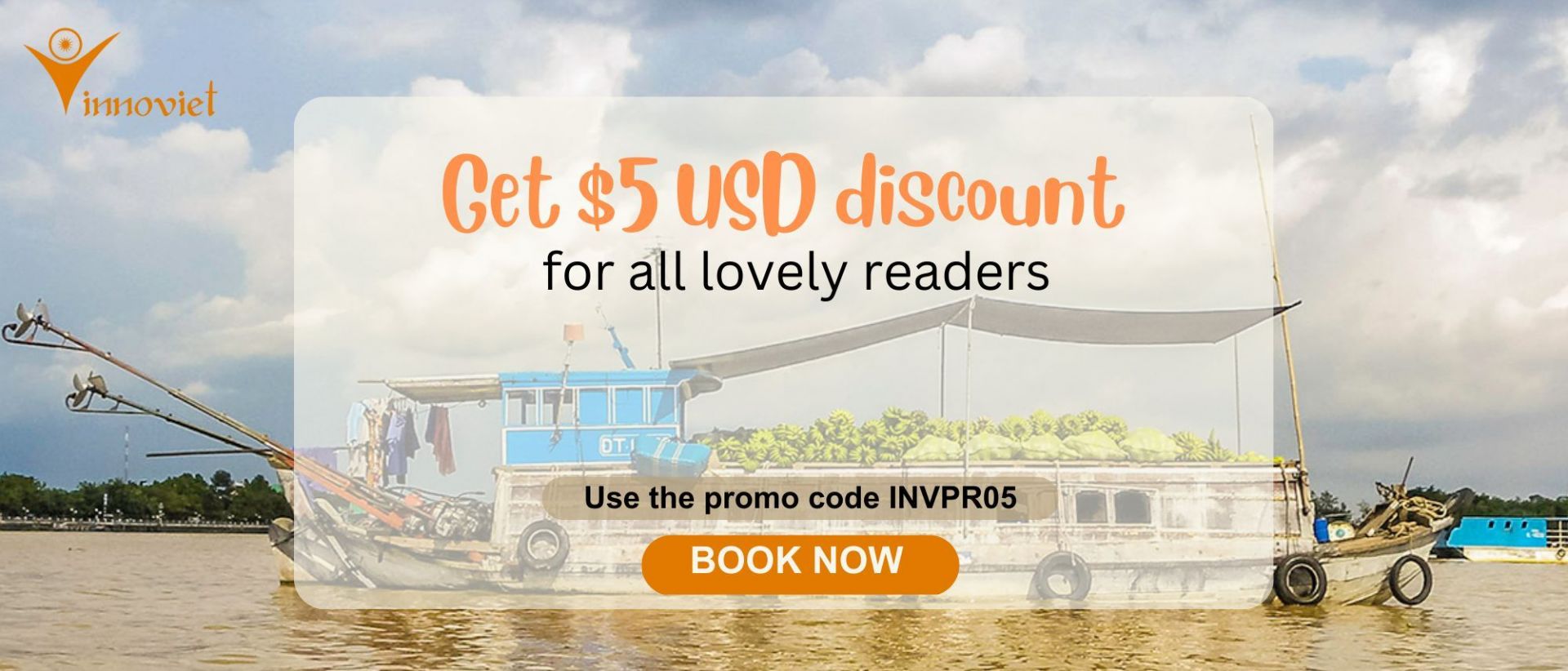 We hope that your experience will be nothing short of amazing
JOIN OUR FACEBOOK GROUP HERE to learn our tips as well as discuss them before going to these locations.