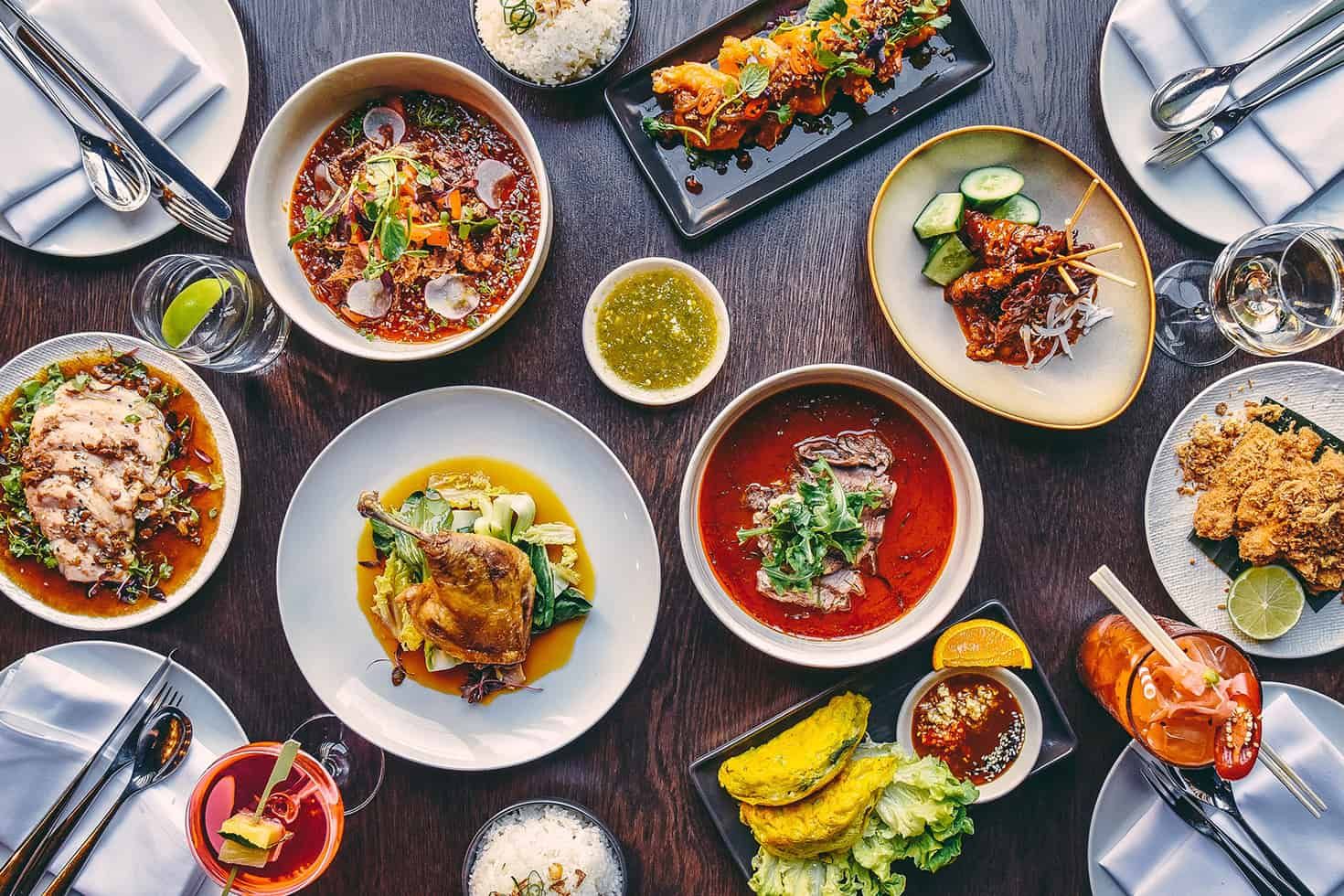 In the tranquil embrace of the Mekong Delta, a culinary voyage unfolds, beckoning us to discover the hidden gems of this remarkable region. Our Culinary Journey by the Delta was an immersive experience that left us with a deeper appreciation for the flavors and stories that define this unique destination.
Each homestay meal was a testament to the warmth and generosity of our hosts. We were welcomed with open arms and hearts, and it was in these moments that we realized the true essence of Mekong Delta cuisine. It wasn't just about the flavors on our plates, but the stories, traditions, and love that were infused into every bite. These experiences left us with a deep appreciation for the culinary heritage of the Mekong Delta and a lasting sense of connection to the region.
It was an exploration that enriched our lives and deepened our appreciation for the culinary wonders of the Mekong Delta. Therefore, when touring or cruising through the Mekong Delta, you should try one of the following 11 best dishes in Mekong Delta:
1. Bun Mam (Vietnamese Gumbo)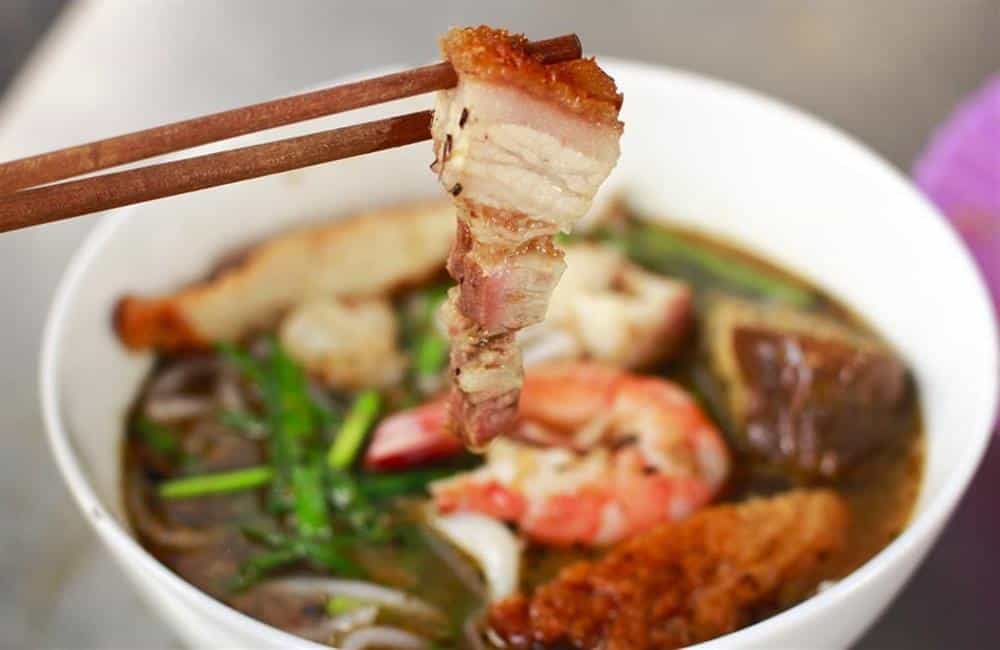 Bun Mam (Bún Mắm) is a robus delta soup originating from Cambodia. Nonetheless, instead of being cooked with Khmer prahok sauce (crushed, salted fermented mudfish sauce), Mekong Delta' Bun Mam is cooked with the sauce made from moustached danio or snakeskin gourami. That is why the aroma is not as strong as the original version and easier to eat. A bowl of noodle soup contains rice vermicelli topped with a couple of chunks of crispy pork, some slices of squid, raw veggies, a juicy prawn, white thick noodles and herbs, and covered in the pungent Mekong fish sauce to serve the gourmets. Fishy, pungent, sweet, dark, sour, vibrant, crunchy and silky, this soup challenges your taste buds.
2. Lau Mam (Fermented Fish Hotpot)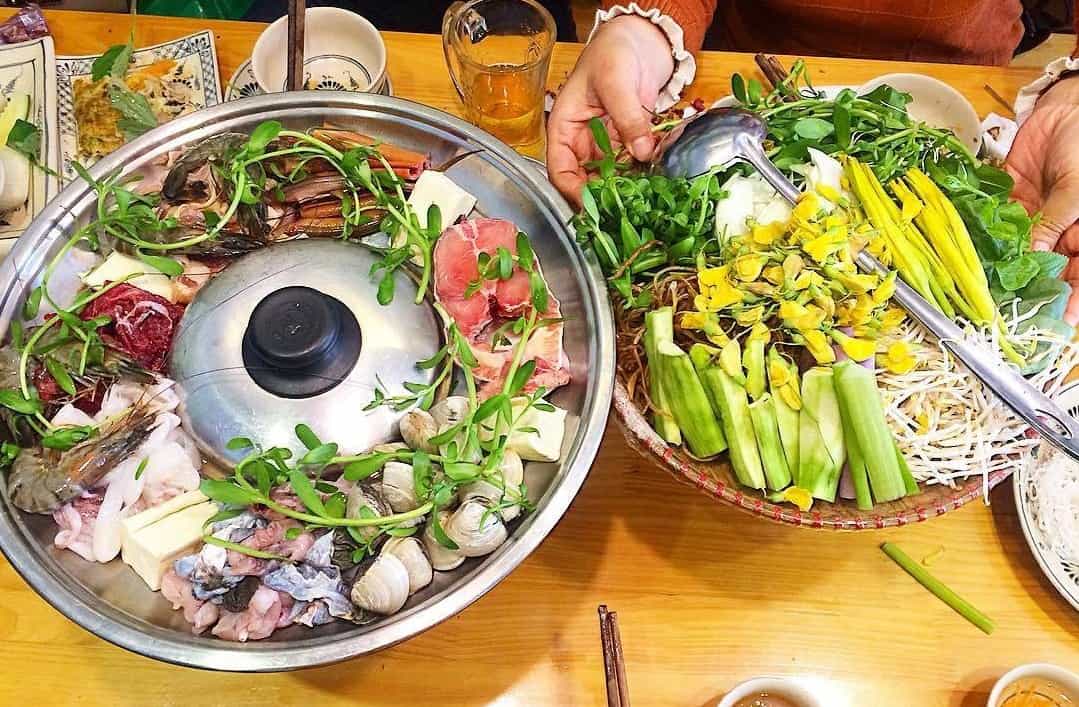 Speaking of the best dishes in the Mekong Delta, those with seafood ingredients are often related. Lau Mam – Mắm Hotpot is well-known for its mixture of seafood, veggies, and special sauce. If you are that kind of person, who loves different choices at a time and want to have food together with your friends during your trip, then Lau Mam will surely address your idea for this concept.
The main ingredient of this dish is macerated siamese mud carp or artificial fish from Chau Doc, An Giang province. The broth is cooked from pork bone, macerated fish and coconut water; and seasoned with spices, sugar, and some coconut milk. Some other Mekong featured ingredients are also added such as Gio Mung (Dropwort), "Điên Điển" flower, bean sprouts, straw mushroom, and spinach water are also added to the boiled soup. For this reason, Lau Mam is also considered as the ideal dish for vegetable-lovers.
3. Hu Tieu My Tho (My Tho Noodle)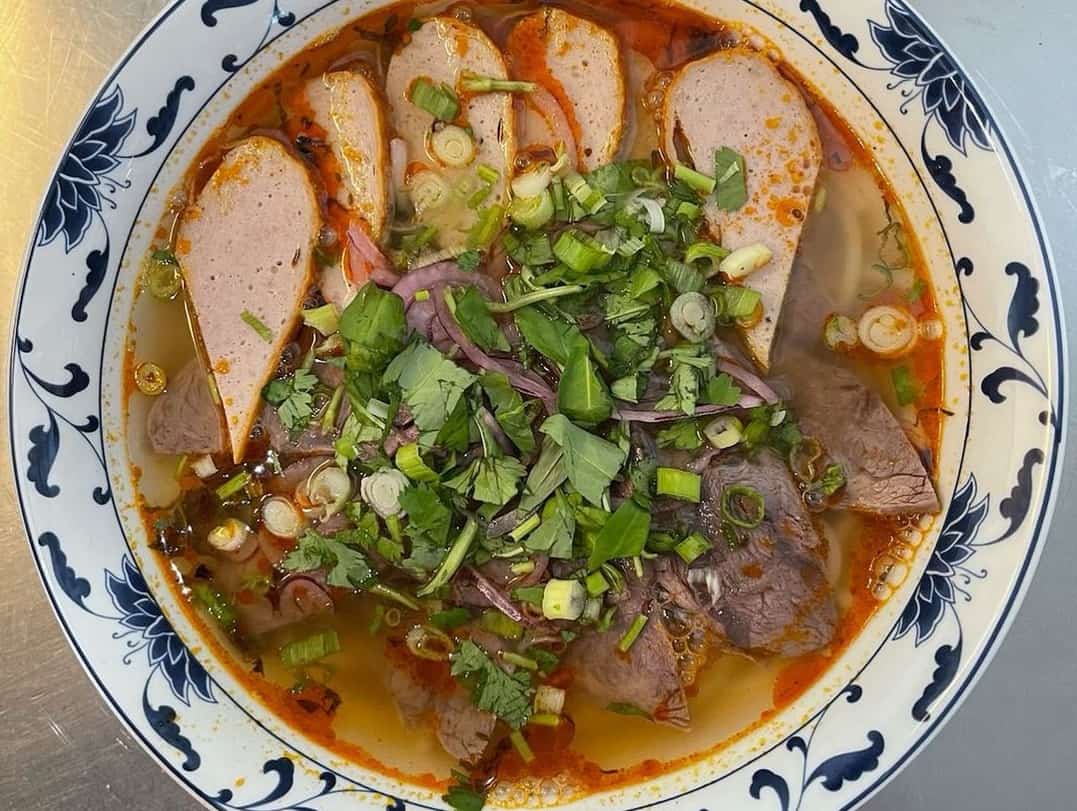 While sharing similarities with Bun Bo and Pho, Hu Tieu My Tho stands out with its unique recipe, featuring noodles made from Go Cat rice, distinct for their clear, chewy texture, falling between traditional noodles and vermicelli.
Hu Tieu My Tho, a Mekong Delta icon, has a history dating back to the 17th century when it arrived in the South of Vietnam from China. It gained local fame in My Tho, Tien Giang province, during the 1960s. Known for its unique recipe, it uses Go Cat rice noodles from My Phong commune, offering a distinct texture.
Toppings are diverse, including lean meat, seafood, barbecue pork, quail egg, and more, allowing for customization. What sets it apart is the rich broth, a harmonious blend of pork bone sweetness, dried shrimp saltiness, and the gentle touch of radish.
Hu Tieu My Tho is a beloved Vietnamese street food in the southwest region, celebrated for its exceptional flavors and local ingredients.
4. Banh Xeo (Vietnamese Pancake)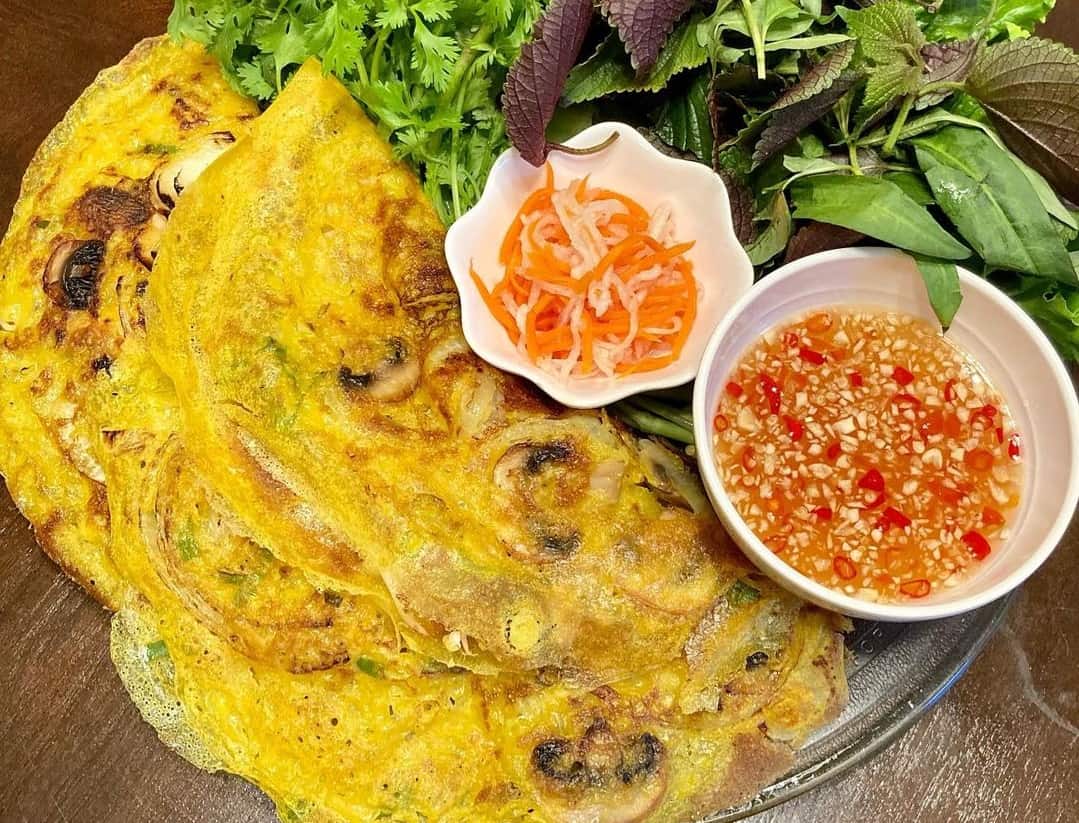 Banh Xeo (Bánh Xèo), a type of Vietnamese fried pancake, is made from flour, water, turmeric powder, eggs and stuffed with special preference. This dish has many versions throughout the country, among which, Banh Xeo is Saigon, Mekong Delta is the biggest version. The attractive thing about the Mekong Delta pancake is the thin crispy taste. When tasting this dish, you will feel pieces of banh xeo melt in your mouth. The stuff inside is often a combination of bean sprout, ear mushroom, minced pork, veggies and minced pork. It is usually served with sweet fish sauce, fresh vegetables and herbs, garlic, pepper, or even grilled beef or Nem Lui.
Due to the big size of the Mekong Delta's Banh Xeo version, you had better share your meal with friends.
5. Banh Khot (Mini Rice Pancake)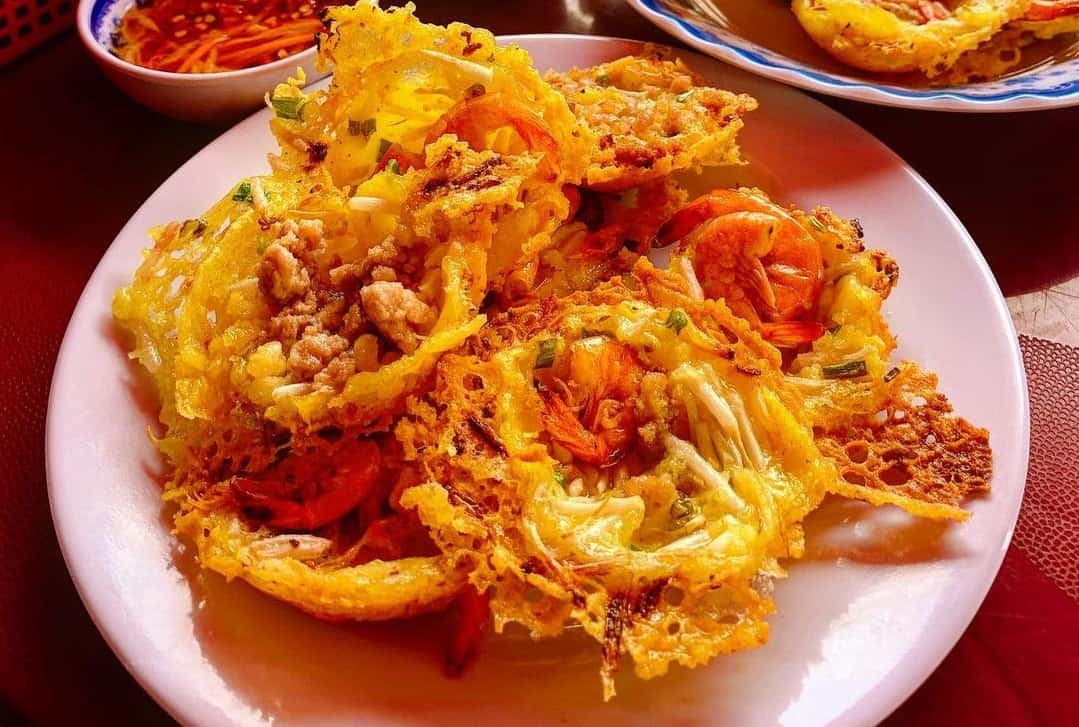 Banh khot (Bánh Khọt) is a popular dish in southern Vietnam. This crispy pancake tastes amazing with special fish sauce and fresh herbs.
Banh Khot is cooked in small round moulds, with ingredients like mung beans, pork, coconut milk and shallots. The dish is the closest relative to Banh Xeo, so many restaurants in Southern Vietnam add them to their menu and serve as a pair.
The rim should be slightly burnt to add flavor to the tasty treat. Similar to Banh Xeo, when served, Banh Khot is rolled in fresh veggies before dunking in fish sauce.
In Southern Vietnam, Banh Khot has two versions, among which the Mekong Delta one is thicker, softer, and often more yellow due to the presence of turmeric powder while the Ba Ria – Vung Tau version is crunchier, flatter, and white with shrimp and shrimp powder as toppings.
6. Bun Nuoc Leo (Rice Noodle Cooked with Fish Broth)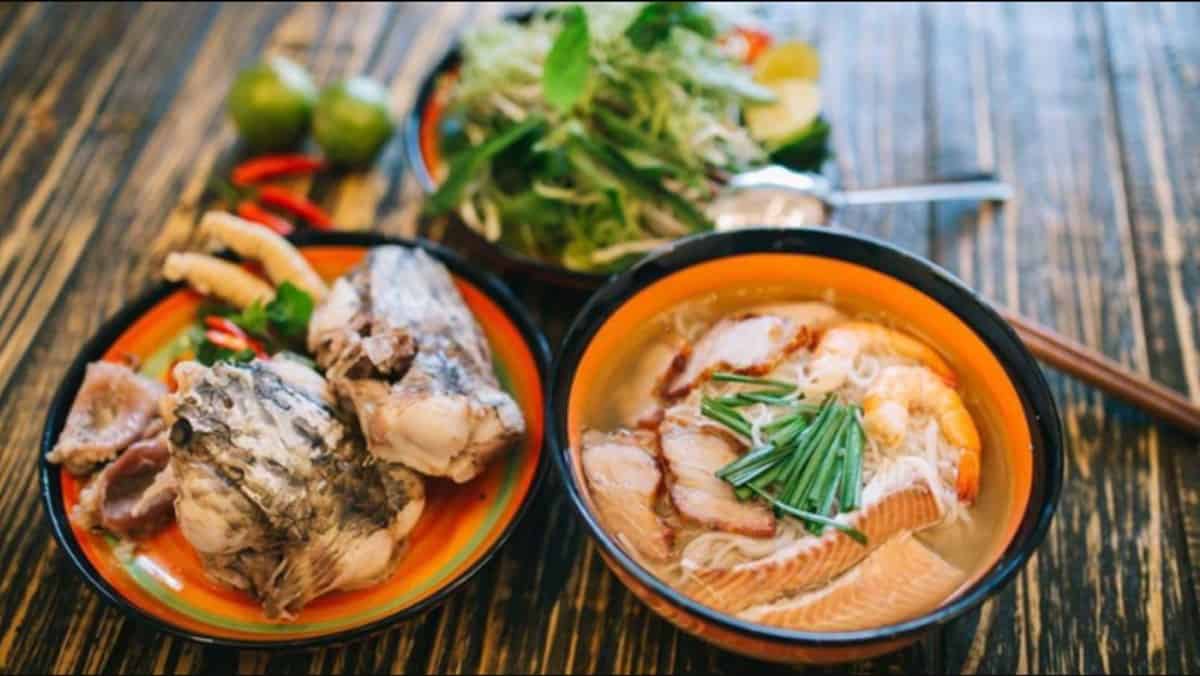 Bun Nuoc Leo, a specialty originating from Cambodia, is a beloved dish of the Khmer ethnic group in Tra Vinh, Vietnam. When the Khmer people migrated to the southern region of Vietnam, they brought this dish with them. The Khmer recipe features ingredients such as fish, prahok (mudfish paste), and prawns, while the Vietnamese variation includes peeled tiny shrimp and roasted pork.
There are various regional versions of Bun Nuoc Leo, with the most popular one hailing from Soc Trang. The essential element of this dish is "mam pro-hok," fermented fish sauce, which is used to prepare the flavorful broth known as "nuoc leo." The noodles in Bun Nuoc Leo are made from fragrant rice harvested during the autumn season in the Mekong Delta. For the best flavor, the rice is soaked overnight before being ground to create slender noodles.
To enhance the broth's aroma and balance the fish sauce's strong flavor, finger root plants are added as a spice. Additionally, coconut water is introduced to further enrich the broth's sweetness.
7. Bun Goi Da (Soc Trang Goi Da Noodle Soup)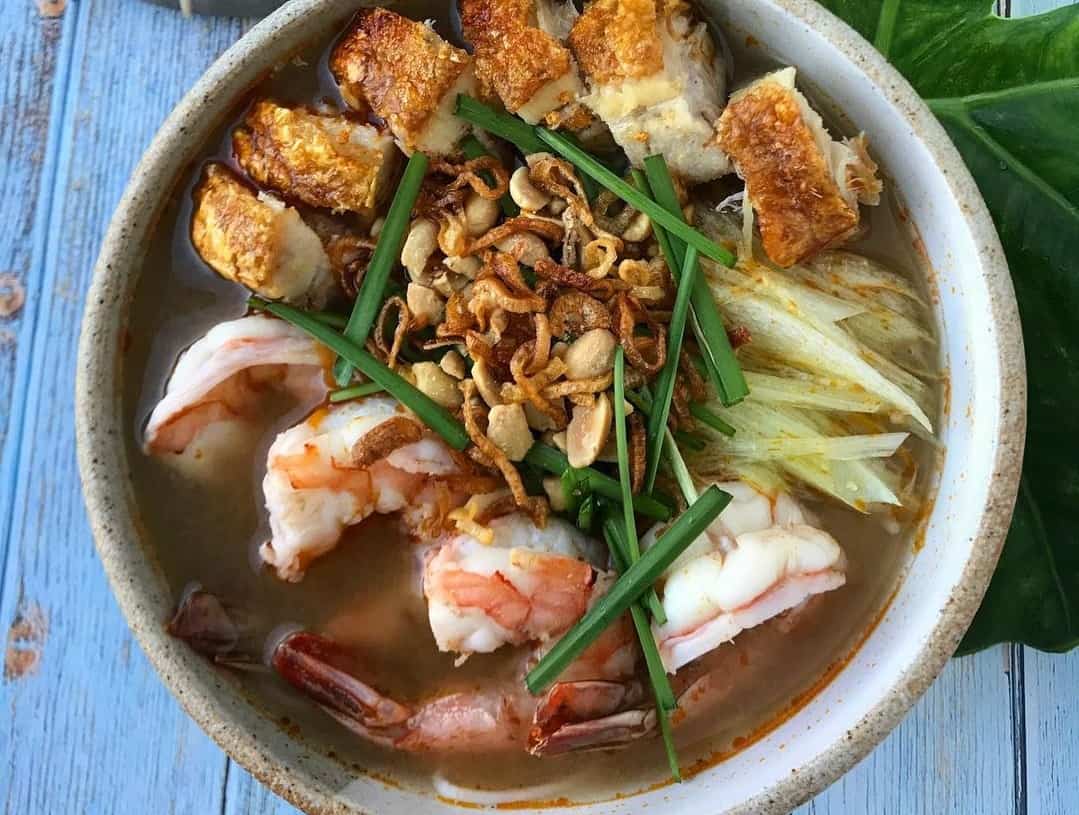 As a folk song in Vietnam say:
"My Xuyen has Goi Da noodle soup
Let's eat and feel the taste of the hometown"
Bun Goi Da (Bún Gỏi Dà), one of best dishes in Mekong Delta, is popular in Soc Trang. This dish is made from rice noodles, vegetables, pork, and shrimp. Literally, "bun" means noodles, "goi" means spring roll, "da" means eating in Vietnamese slang. Firstly attracted by its strange name, this dish comes from a spring roll recipe of which the ingredients are also pork, rice noodles, shrimp, and veggies. From the same ingredients
Locals have modified the recipe slightly. Cooking and serving Bun Goi Da is an art. It is not nice looking but good tasting. The clear, sour, sweet and rich broth is the highlight of Bun Goi Da. The buttery taste of the pork combined with the fresh, sweet, and crunchy taste of shrimps, dotted with the fragrance of fresh vegetables and sour tamarind sauce, become a perfect harmony.
8. Bun Ken (Island Broth)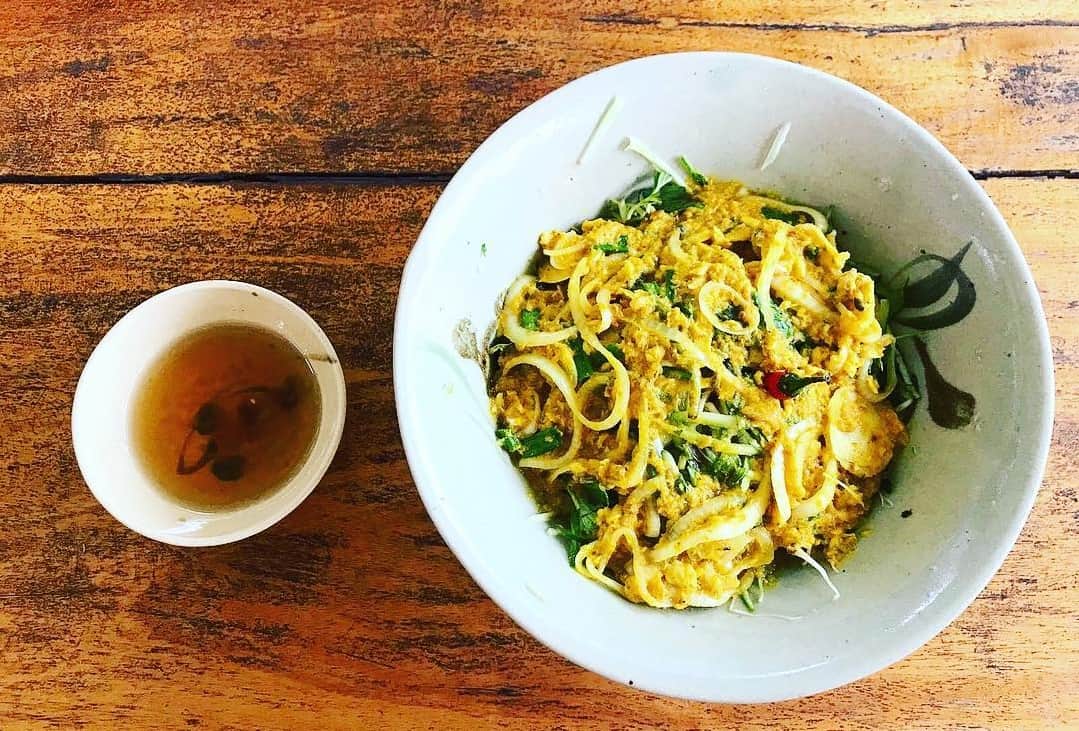 Bun Ken (Bún Kèn) is originally a specialty of Phu Quoc island, off the southwest coast of Vietnam, belonging to Kien Giang province. Bun Ken is a rich, crunchy, fishy, sweet and sour concoction which makes use of seafood and tropical fruit. The broth is fish based and consists of lemongrass, coconut milk, giving it a thick consistency, a distinctive tang, and amber color.
In addition to the main ingredients, some herbs, cucumber, banana flower, shredded papaya, and bean sprout are placed on top. People can add more fish sauce or lime juice, chilli, according to their preference. The dish is often served as breakfast inn the morning.
9. Banh Pia (Bakpia/Hokpia)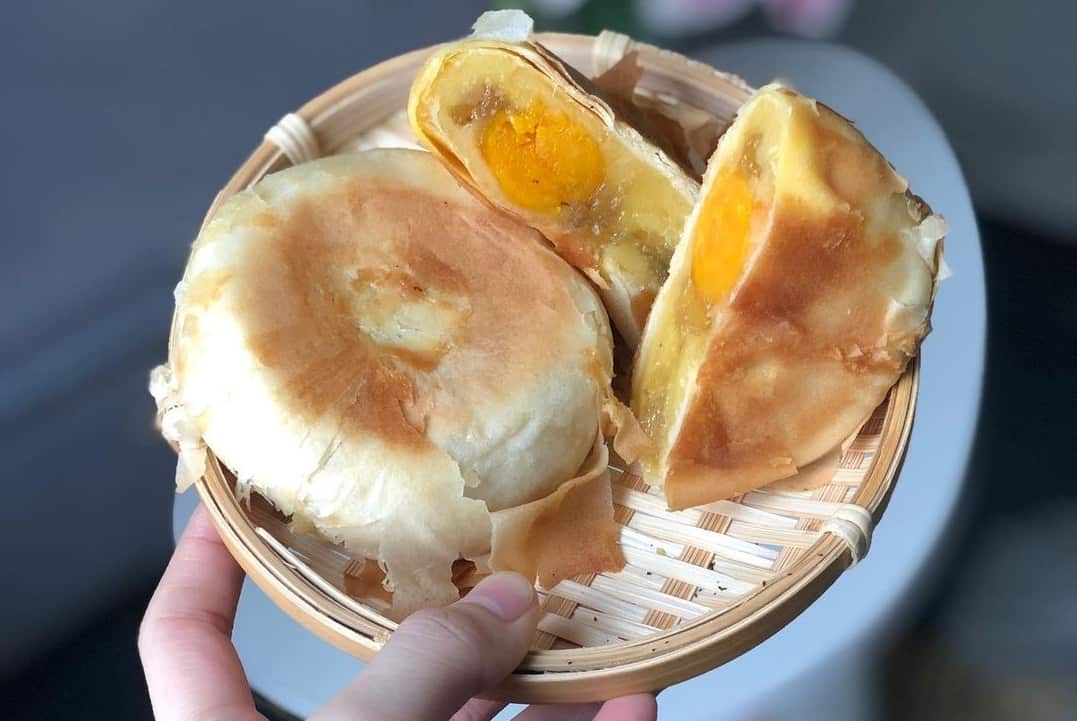 Banh Pia (Bánh Pía – Pia Cake), which is Vietnamese for bakpia or hokpia, is the most popular during the moon worship in Southern Vietnam. The origin of Banh Pia could be traced back to the Teochew refugees in Vietnam. This dish is called the dreamy moon cake alternative with a side of Teochew history. Sometimes called Banh Bia or Banh Lot Da, Banh Pia is structurally similar to Cantonese mooncake, yet differs in the kind of filings and crust. The flaky crust resembles a puff pastry, except the outer layers are chewier and thinner. Making the crust requires the combination of two types of dough stitched together: bot dau (oily dough) and bot nuoc (wet dough).
The fillings of Banh Pia are often made with glutinous rice flour, mung bean pate mixed with caramelized larz, and durian flesh. These ingredients make the pastry more creamy and tender.
10. Banh Bo Thot Not (Baked Honeycomb Cake)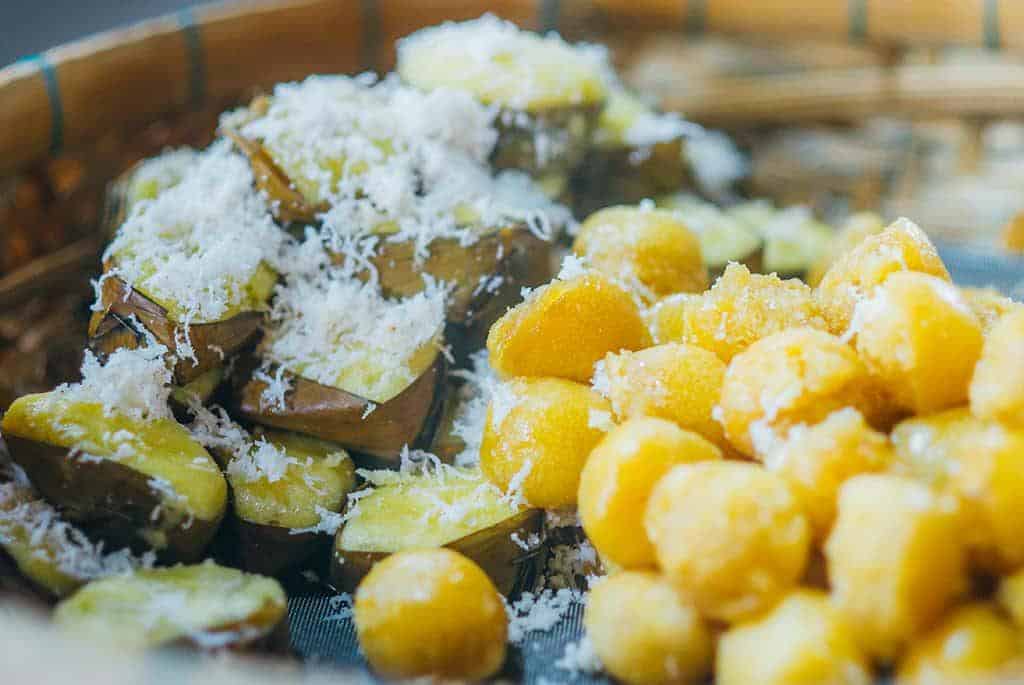 In An Giang province, Vietnam, a unique variation of baked honeycomb cake is crafted using palm sugar and is distinct to this region. Traveling through places like Chau Doc, Tri Ton, and Tinh Bien, you'll notice Thot Not trees are abundant and hold cultural significance for the locals in An Giang. Banh Bo Thot Not, or Palm Sugar Honeycomb Cake, is a labor-intensive delicacy. The dough fermentation process requires careful attention, as the cake's texture depends on the weather conditions, needing the right balance between dryness and moisture.
This cake is characterized by its natural yellow color, a rich and sweet coconut milk flavor, and a delightful fragrance. The key ingredients include rice flour, palm powder, palm sugar, and coconut milk, all prepared with precision. Palm sugar is known for its health benefits, making this dessert a must-try when visiting An Giang.
11. Bo Bia Ngot (Sweet Popiah)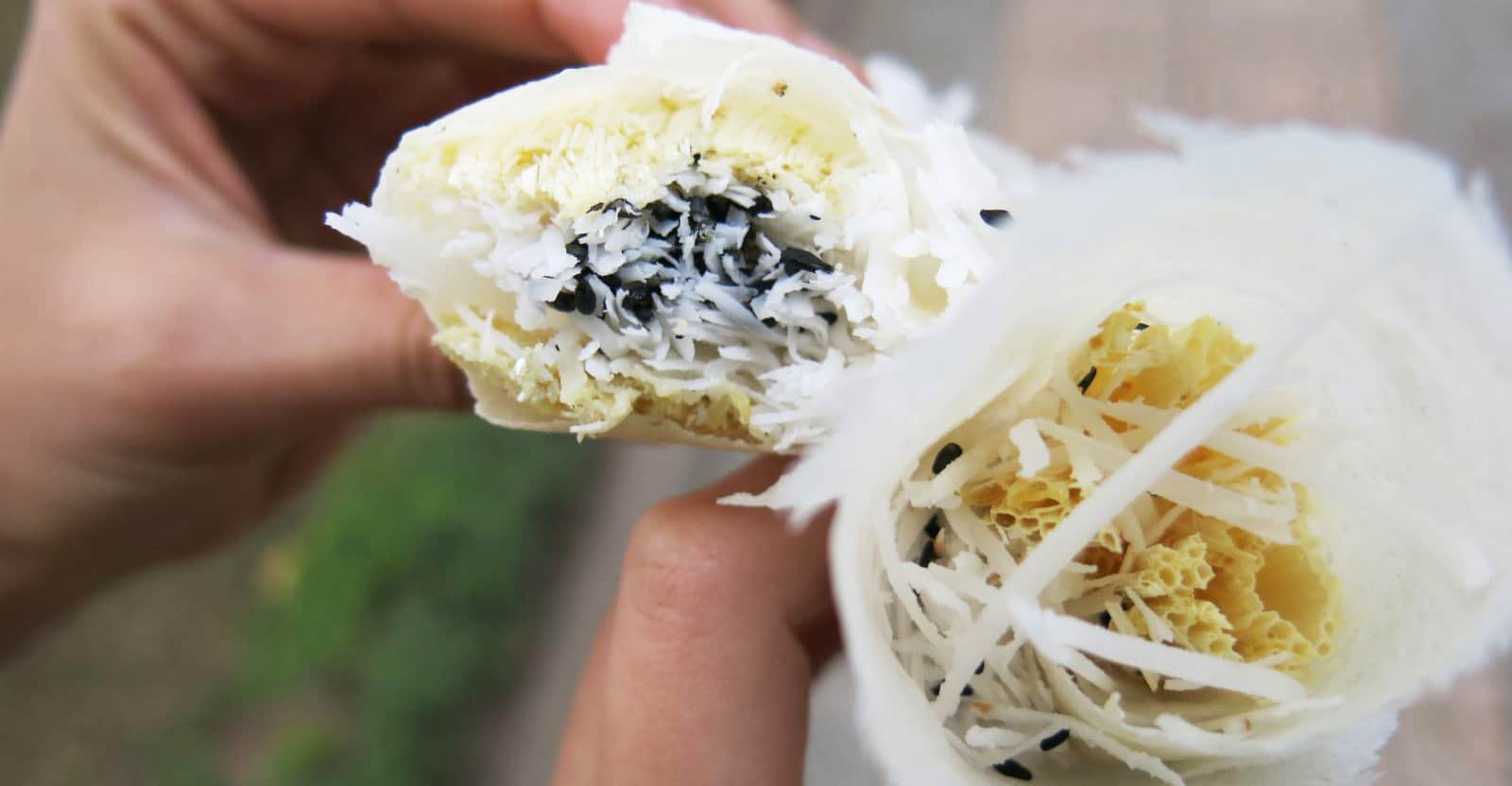 Last but not least, one of the standout dishes in the Mekong Delta is Bo Bia Ngot, also known as Sweet Popiah. This delightful treat is readily available along the roadside, with vendors on bikes carrying white boxes labeled "Bo Bia Ngot." Originating from China and spreading to countries like Thailand, Cambodia, Laos, and Vietnam, Bo Bia Ngot is a nostalgic snack for the Vietnamese. It consists of two lumpia wrappers filled with crispy sugar candies, black sesame seeds, and shredded coconut meat, all enhanced by drops of grapefruit flower extract. This sweet, fragrant, and crispy roll showcases a unique crepe wrapper made from wheat flour and sugar, distinct from the spring roll variety. The crepe is thin yet robust to contain the fillings, while the coconut, shaved from mature coconuts, provides a buttery and crispy texture, evoking childhood memories for those who indulge in it.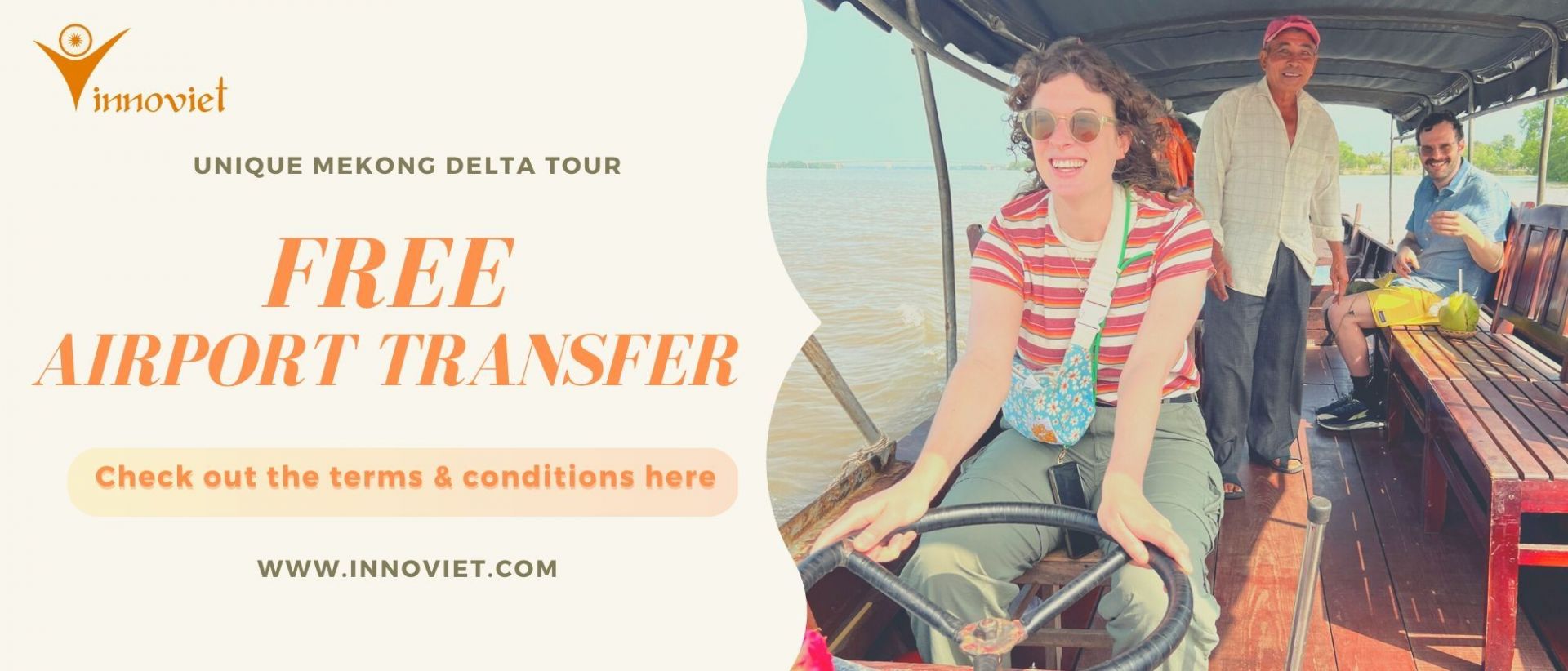 As we conclude our "Top 11 Best Mekong Delta Homestay Cuisine" journey, we invite all travelers to embark on their own adventure to explore the Mekong Delta. This captivating exploration of the region's diverse flavors and culinary traditions left us with a deep appreciation for the passion, history, and traditions that make Mekong Delta cuisine truly exceptional. By staying with local families and immersing ourselves in their way of life, we gained a unique insight into the warmth and generosity behind each meal. The Mekong Delta awaits, ready to share its culinary treasures and rich cultural heritage with those who seek an unforgettable journey.
To explore more about cuisine options and to reserve your Mekong Delta tour, please visit our website or reach out to us at Innoviet. Commence your Mekong Delta adventure with Vietnam Mekong Delta Tours today and begin unraveling the enigmatic allure of this captivating region.
Book now to unlock exclusive offers and embark on a meaningful journey, delving into the hidden gems of this unique region.
Be sure not to miss out on our special offer when you join us for this experience.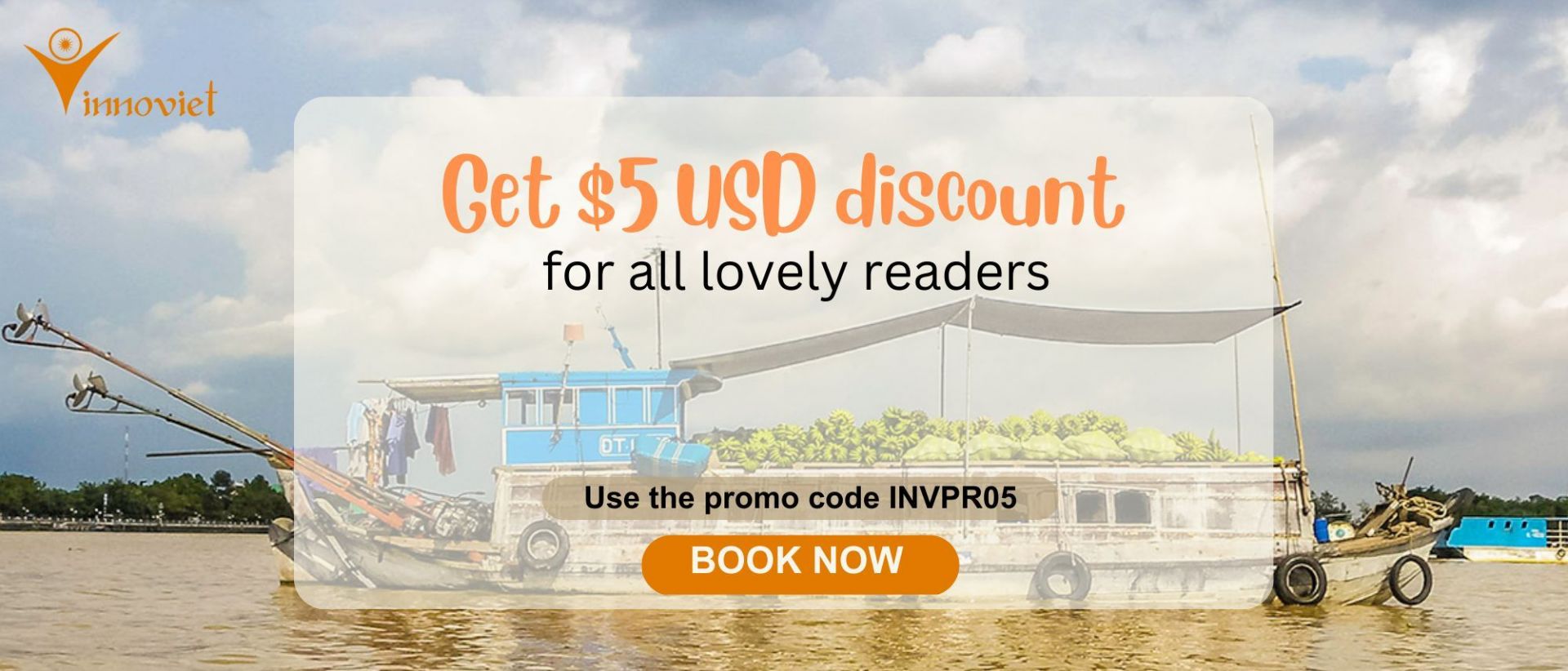 We hope that your experience will be nothing short of amazing
JOIN OUR FACEBOOK GROUP HERE to learn our tips as well as discuss them before going to these locations.