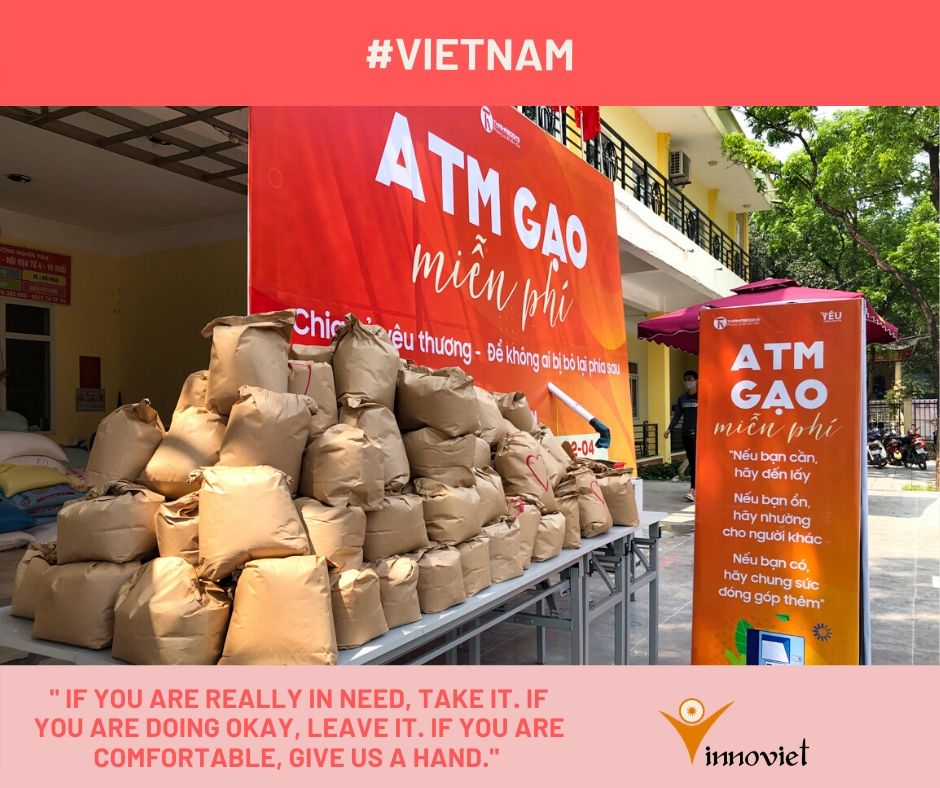 Vietnam's government swiftly action with a combination of early decisive action, extensive testing, vigorous quarantining and social unity, so far avoided the devastation and received acclaim for its effectiveness and transparency during Corona global pandemic. Rice ATM in Viet Nam is a solid example. 
With limited clinical resources at its disposal, Viet Nam has seemingly managed to get the outbreak under control.
Under the the policy "Spreading love – Leaving no one behind." the local government and donors have set up the large rice containers also called Rice ATM through all big cities of Viet Nam to give rice for the poor during the nationwide social distancing. Viet Nam's proactive efforts come after two decades in which the country has experienced a large improvement in quality of life. 
How can it happen?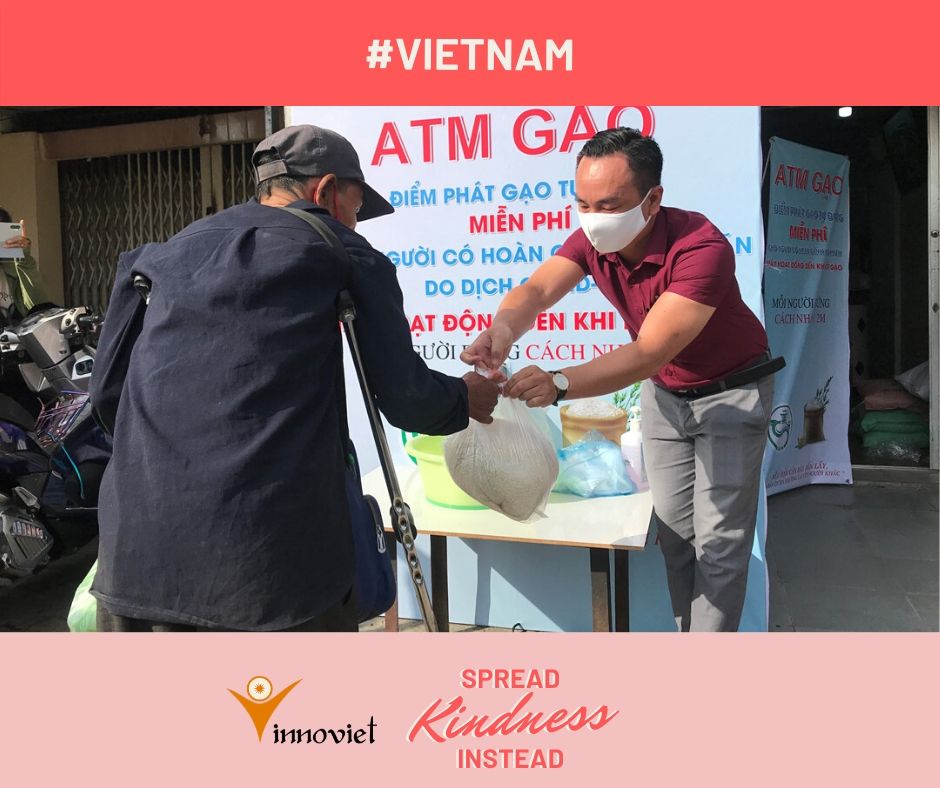 According to entrepreneur Hoang Tuan Anh in the interview with the well-trusted Tuoi Tre newspaper, founder of a unique rice machine, it aims to help the ones who are suddenly out of income because of the lockdown and need essential supplies to survive, especially rice (the main staple food of Vietnamese people). Additionally, he also acknowledges that it is a lockdown so there is no gathering more than 2 people. The normal rice donation will cost a lot of time and increase the potential risk of spreading the virus in the community. Because of these reasons, the rice ATM was borned.
Why call it an ATM?
It is an automatic dispensing machine and it can run 24/7. It does have the maximum amount of rice that one person can receive, which is 1,5 kg per time. Tuan said that it was 1,5 kg because it was the right amount for a family of 4 to eat in 2 days. Enough for the ones who are really in need. 
Is it only available in Ho Chi Minh city?
Shortly after, the first AMT machine was introduced to the public in Tan Phu district, Ho Chi Minh City. Similar machines are set up around Ha Noi, Hue, Da Nang, etc.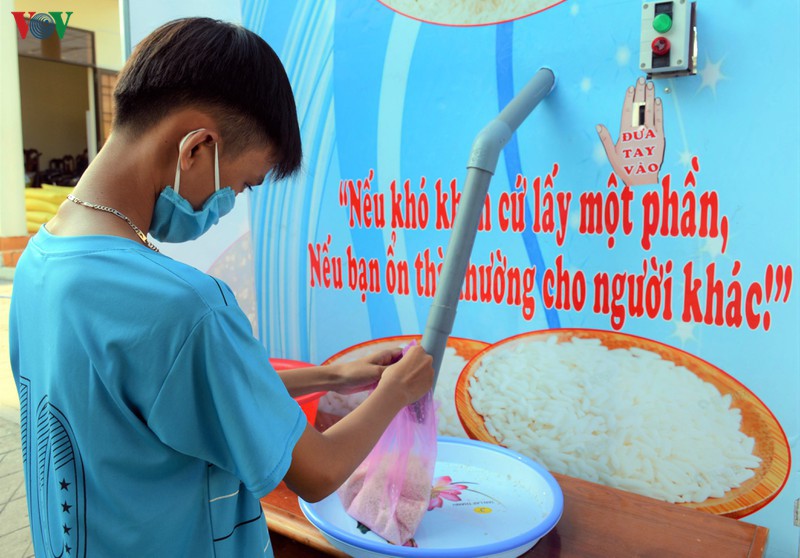 What do people think about Rice ATM?
It quoted a Vietnamese woman whose husband was among those to lose their jobs as saying the rice ATMs have been helpful.
"With this one bag of rice, we can have enough for one day. Now, we only need other food" said Nguyen Thi Ly, a 34-year-old mother of three children.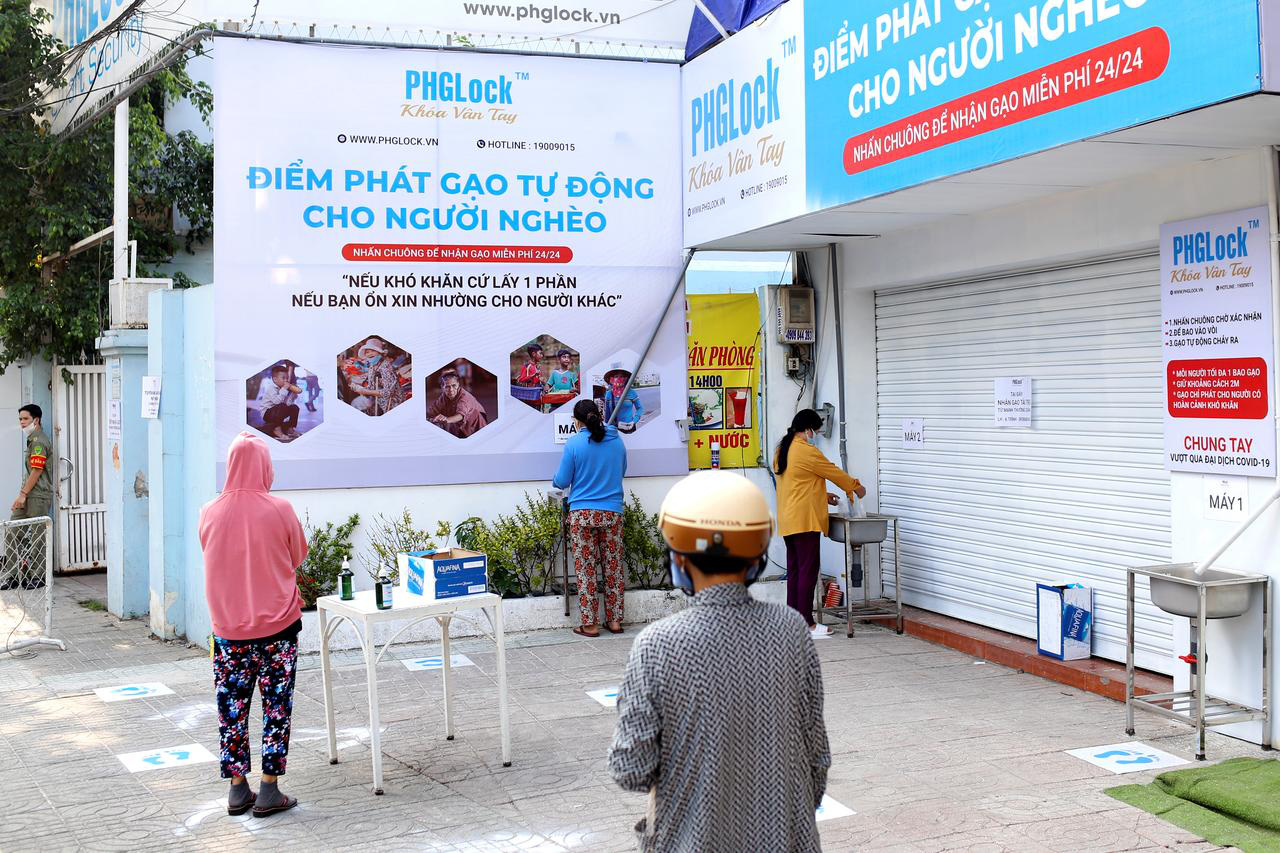 "I read about this rice ATM on the internet. I came to check it out and couldn't believe it came out for real. I really hope the sponsors would keep doing this until the end of the pandemic," said Ly, adding that her family's biggest problem was now paying their rent.
Needless to say, the Rice ATM has drawn attention to many famous newspapers around the globe. It is the inspiration for hope and sympathy in one of the darkest times in our history.
Try to google "Rice ATM Vietnam" and you will be surprised by the results. It's 3,220,000 per 0,47 seconds.
Vietnam has just finished its first social distancing on April 15 and there will be another lockdown in the whole nation if the situation doesn't get better. There would be more people who suffer from economic loss than you can imagine. We need to maintain and develop the Rice ATM in order to support the vulnerable people in our society.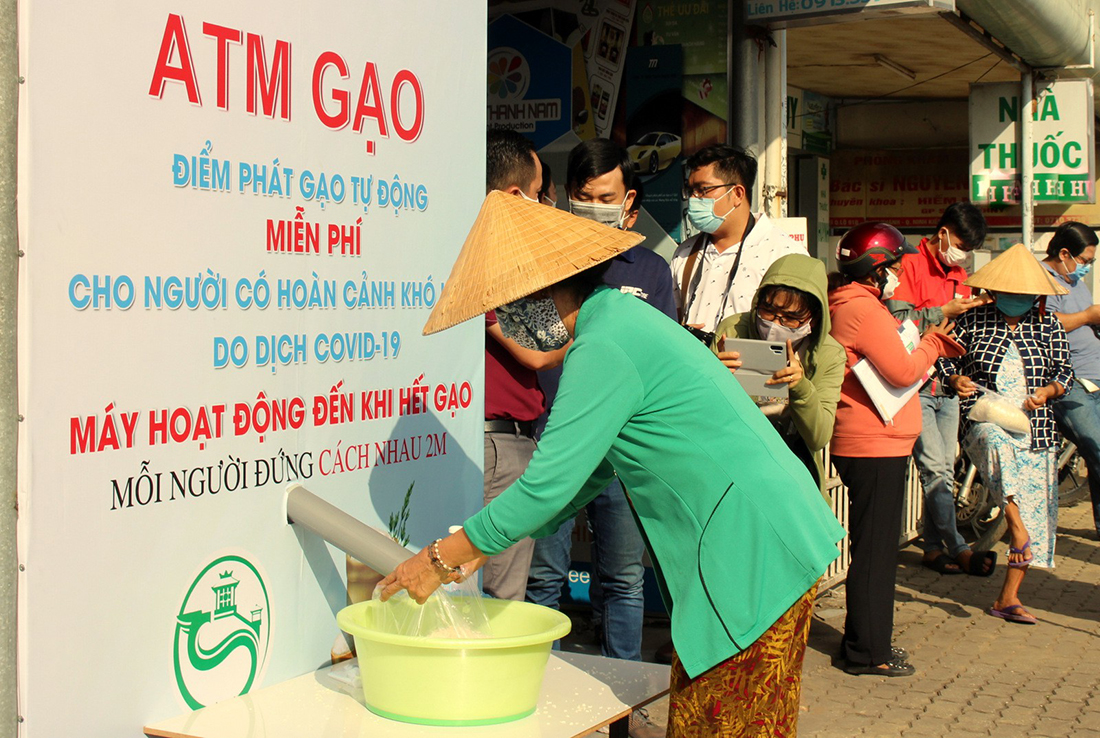 The slogan in the Standee, which also spreading out widely through all Vietnam amidst Corona lock-down state: " If you are really in need, take it. If you are doing okay, leave it. If you are comfortable, give us a hand." 
As the world's most photographed iconic places take a deep breath amidst Corona lockdown, shaking off the impact of overtourism, the sustainable travelers are researching the less beaten locations with the unseen beauty. Vietnam remains a growing destination for international tourists who pour here through both Ha Noi and Ho Chi Minh City. If you want to have more unique information while planning for your next travel destinations, check it here.