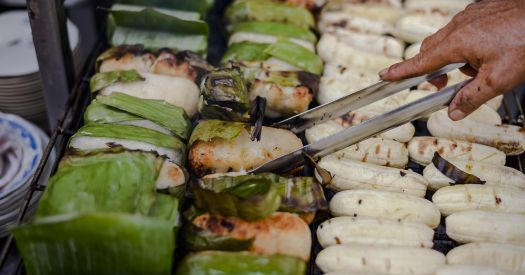 CNN has included Vietnam's grilled bananas in its prestigious list of the world's finest desserts, dubbing it a "must-try" delicacy. CNN's description of this sweet treat emphasizes its delightful attributes: it's crispy, smoky, and fragrant, with the perfect accompaniment being a lightly sweetened creamy coconut sauce and a sprinkle of roasted peanuts.
This delectable dessert hails from the Mekong Delta and is widely enjoyed throughout Vietnam's southern region. The process involves marinating peeled bananas in a mixture of sugar and salt for half an hour. Subsequently, they are enveloped in glutinous rice cooked in rich coconut milk, wrapped in banana leaves, and grilled to perfection.
The compilation of this esteemed list is carried out by "Culinary Journeys," a monthly food program featured on CNN International. The show's objective is to introduce global audiences to the most exceptional culinary creations across the globe. Food enthusiasts also have the opportunity to showcase their own dishes by sharing images on Instagram using the hashtag #CNNfood. CNN's culinary experts then handpick outstanding dishes to feature on the program.
Among the noteworthy desserts listed alongside Vietnam's grilled bananas are blonde brownies from Qatar, Kenyan cheesecake, and Sandesh from India, among others.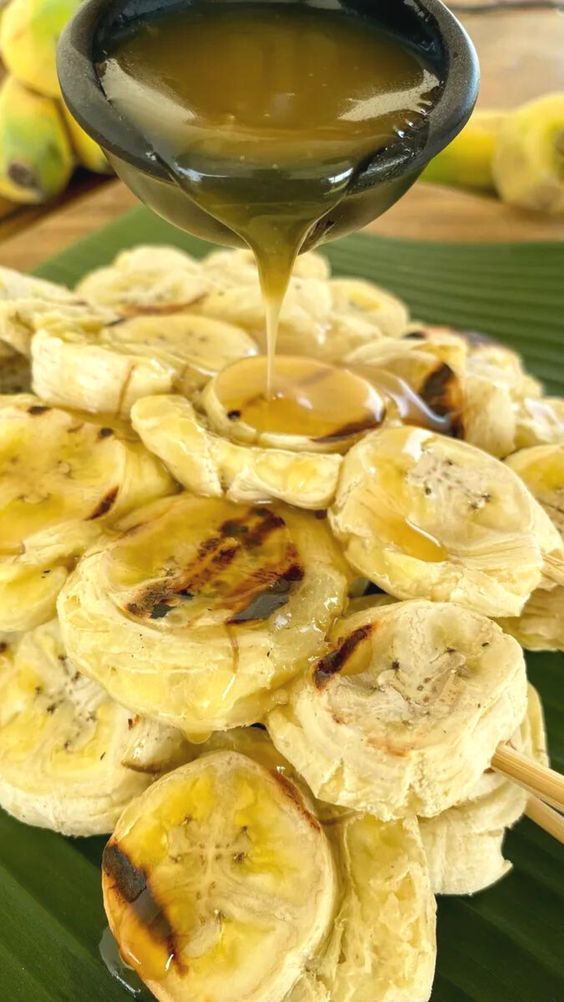 Vietnam's diverse and alluring cuisine is gaining international recognition, extending beyond the well-known favorites like pho and spring rolls. Food enthusiasts worldwide are increasingly captivated by the country's culinary offerings. Most notably, in January, the renowned US travel magazine, Travel and Leisure, bestowed Vietnam with the title of the top culinary destination in Asia within their "Bucket List Places in Asia 2023" ranking, highlighting the excellence of Vietnamese street food.
The magazine also shared insights into the prime locations for tourists to savor the delights of Vietnamese cuisine, with Hanoi, Da Nang, and Ho Chi Minh City topping the list. Among the must-try dishes recommended were the iconic pho, the beloved banh mi (baguette), and the delicate banh (steamed rice rolls). Travel and Leisure enthusiastically affirmed that if there's one culinary tradition that exudes irresistible, rich, and flavorful tastes, it's undeniably Vietnamese cuisine.
Beyond its picturesque natural landscapes and historical and cultural treasures, Vietnam is increasingly celebrated for its distinctive, alluring, and scrumptious culinary offerings that beckon food lovers from around the globe.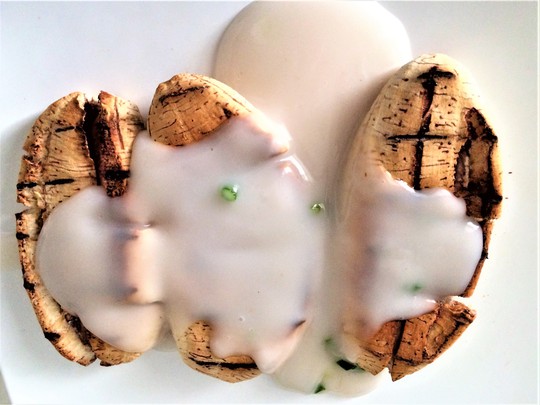 The renowned Canadian travel magazine, The Travel, recently unveiled its list of the top 10 countries worldwide boasting the most enticing culinary cultures. In this reader's choice ranking, Vietnam proudly secured the fifth position. This recognition highlights the growing global appreciation for Vietnamese cuisine, extending beyond the beloved pho that has already garnered international acclaim.
The magazine's recommendations for tourists eager to explore Vietnam's diverse culinary landscape extend beyond pho and include an array of delightful dishes. Travelers are encouraged to savor the crispy delight of fried spring rolls, relish the flavorful banh mi (baguette), indulge in fragrant fried rice, and discover the unique charm of broken rice dishes. These culinary offerings further underscore Vietnam's standing as a culinary destination worth exploring for gastronomes from around the world.
The Mekong Delta, known for its distinctive culture, delectable cuisine, and warm hospitality, presents an array of unique and memorable experiences for visitors. Stepping into this region feels akin to a comforting visit to one's grandparents' home, where a warm welcome and a sense of belonging await. This remarkable sense of familiarity and genuine connection is precisely what Innoviet, in its team's tour programs, aims to deliver.
For those in search of truly exceptional experiences, we invite you to reach out to Innoviet. We are confident that your journey to the Mekong Delta with us will exceed your expectations, leaving you pleasantly surprised and deeply moved by the enchanting allure of this region. Come and discover the Mekong Delta with Innoviet, where every moment is an extraordinary adventure waiting to unfold.