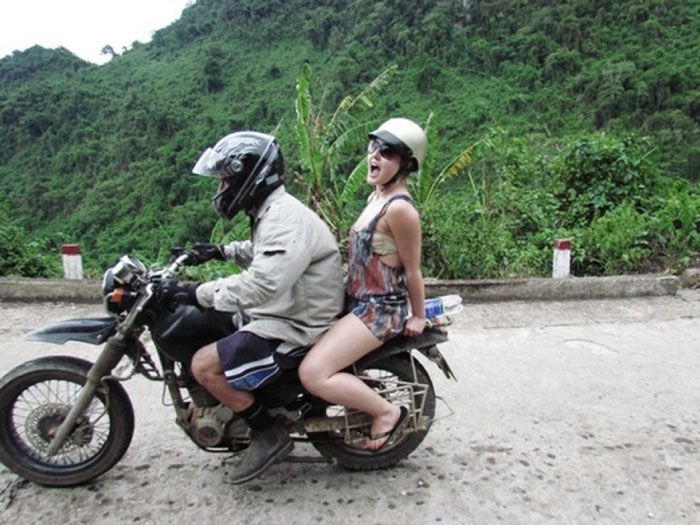 If you're interested in riding a motorcycle in Ho Chi Minh City but are unsure about the rental process, fear not! This article will guide you through the steps to rent a motorcycle.
4 reasons to ride a motorcycle
Even if you possess substantial financial resources, it is advisable to consider acquiring a motorcycle due to the unparalleled convenience it offers. Motorcycles boast a timeless appeal and prove to be significantly more practical than cars, especially in congested traffic situations. Here are some of the key advantages:
1. Cheap price
When it comes to exploring a new destination such as Ho Chi Minh City, the budget you allocate for a compact car could instead allow you to indulge in the luxury of multiple high-end scooters, with the exception of superbikes, which may carry a higher price tag than conventional cars. In the realm of travel, weather can sometimes be a concern, but don't let it deter you. With the right gear like raincoats and protective clothing, you can effortlessly embrace the elements and make the most of your adventure.
2. Light weight
The average weight of just 100 kg, when compared to a weight exceeding 1,000 kg along with approximately 2,000 various components, demonstrates a significant difference in complexity. It becomes apparent in this comparison how much more fuel is required to operate the massive machine
3. Convenience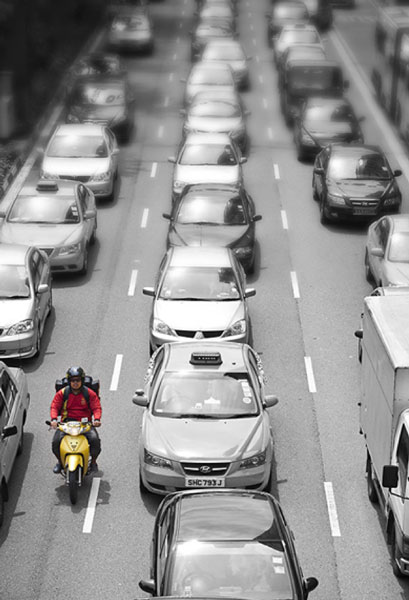 Motorcycles are really advantageous.
In the event of a traffic jam, car drivers are typically left with no alternative but to wait patiently, whereas motorcyclists often have the advantage of easier maneuverability. If you intend to travel to Ho Chi Minh city and own a car, it is advisable to take into account the parking options available at Ho Chi Minh city, as there may not be adequate parking space accessible.
4. Environmentally friendly – saving money
The owner of a motorcycle can travel 100 kilometers with less than 5 liters of gasoline, whereas a car owner would have to buy twice that amount of gasoline. As a result, the quantity of gas emissions also doubles. Naturally, using a motorcycle can contribute to emissions reduction and substantial fuel cost savings.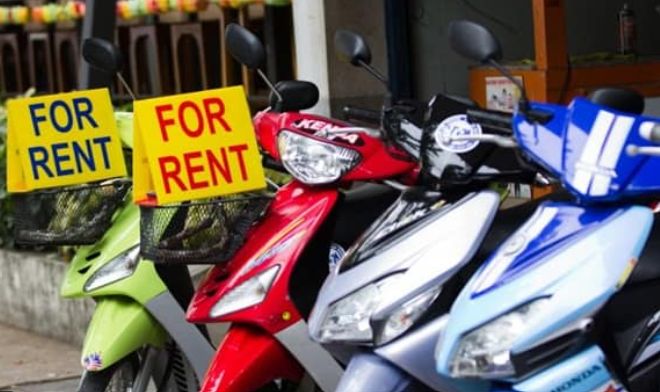 Conditions for renting a self-driving motorcycle:
- The driver must have a license.
- Leave original ID card, driver's license (photocopy)
- Paying the renting fee in cash before receiving the vehicle (if it is not paid previously) and when the vehicle is returned, all the documents will be given back to you.
- If you are foreign customers or overseas Vietnamese, you have to leave a passport Deposits: From 3,000,000 VND or more depending on the type of vehicle
Prepare the necessary paperwork before renting
Before renting a motorcycle, it is advisable to contact the rental agency in advance to inquire about motorcycle availability and the required documentation. In case you find yourself at a considerable distance from the rental location and realize that you've forgotten essential documents, you may need to return to retrieve them. The necessary documents for motorcycle rental typically include an ID card, passport, vehicle registration, and the driver's license of the individual who will be operating the motorcycle.
Check vehicle quality when renting
When renting a motorcycle for backpacking, it's essential to perform a thorough inspection, especially if you're not familiar with the motorcycle. We strongly recommend checking various components, including brakes, tires, lights, horn, turn signals, and more. Start the vehicle to listen for any unusual engine sounds. Additionally, request the owner's permission to test the motorcycle for stability. Conducting a comprehensive vehicle inspection is crucial to identify any potential damage and ensure a safe and enjoyable trip with the motorcycle.
Clarify contracts and documents
You should ask for a clear rental agreement with information about the vehicle type, license plate, renting fee, deposit, date of receipt, date of return, available damages and agreements.
Another note for you is that you should ask the owner the nearest gas station to fill the tank with gas before starting the journey to discover in Ho Chi Minh city.
Some notes when renting motorcycles in Ho Chi Minh city you need to know
- You should rent a motorbike about 1 day before arriving at Tan Son Nhat airport or the train station. Please inform the owner before boarding the plane or before the train reaches the station for about 3 hours. You should call the car rental party to prepare the motorcycle and deliver it to you.
- You should negotiate the price before renting the car, if you rent for a long time, it may cost less then short-term renting. Renting fee from 5 days or more is very cheap, only about 90k per day.
- Before returning the motorcycle, you should contact the car receptionist before about 2 hours so that they may arrive at the vehicle pickup location on time.
In conclusion, if you have confidence in your motorcycle riding abilities, Vietnam, particularly Ho Chi Minh City, should be a destination to consider. Nevertheless, owing to the city's heavy traffic, it's imperative to maintain vigilance and attentiveness while navigating its streets. Furthermore, you have the option to take part in the program's half-day evening walking tour in Ho Chi Minh city, providing an opportunity to witness the lively motorcycle traffic as people make their way home from work. This experience is likely to leave you captivated.
Innoviet stands ready to assist you in gaining valuable experience and uncovering the distinctive facets of Ho Chi Minh City. The vibrant street life is certain to spark your curiosity.
JOIN OUR FACEBOOK GROUP HERE to learn our tips as well as discuss them before going to these locations.