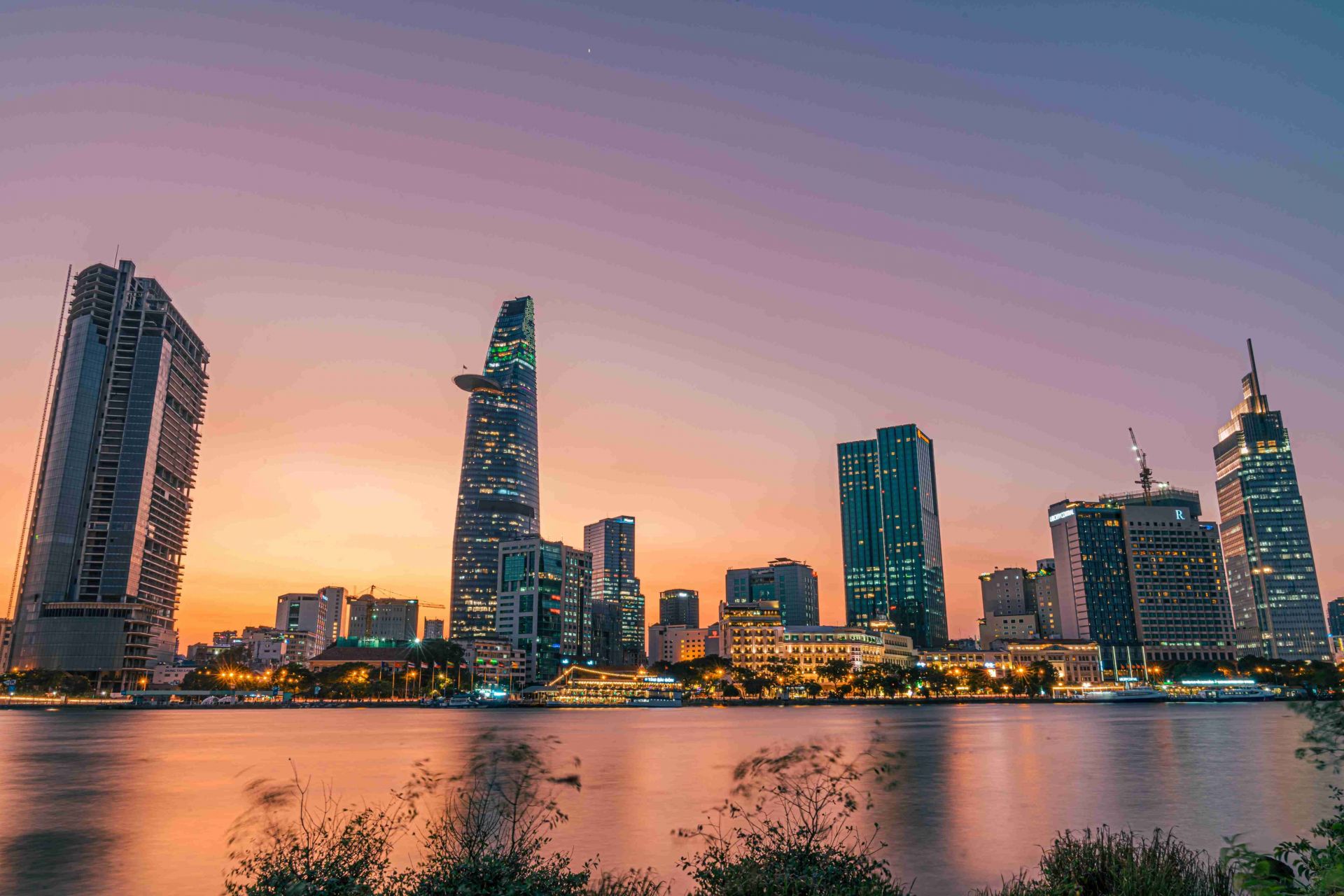 Once in Saigon, there are plenty of venues to have enjoyment. But where can you go to explore without paying the entrance price and entirely enjoy a free holiday in Saigon? 
Don't worry! We'll show you the ideal destinations for an entertaining and genuine free walking tour of Saigon. You may even thoroughly admire Saigon's authentic soul by visiting these locations.
Ideal destinations for Saigon Free Walking Tour
in the morning
What could be better than going for a walk to get some exercise and see a new city to start the day? If your day begins at one of the intriguing locations listed below, it will undoubtedly grow entertaining throughout.
Ben Thanh Market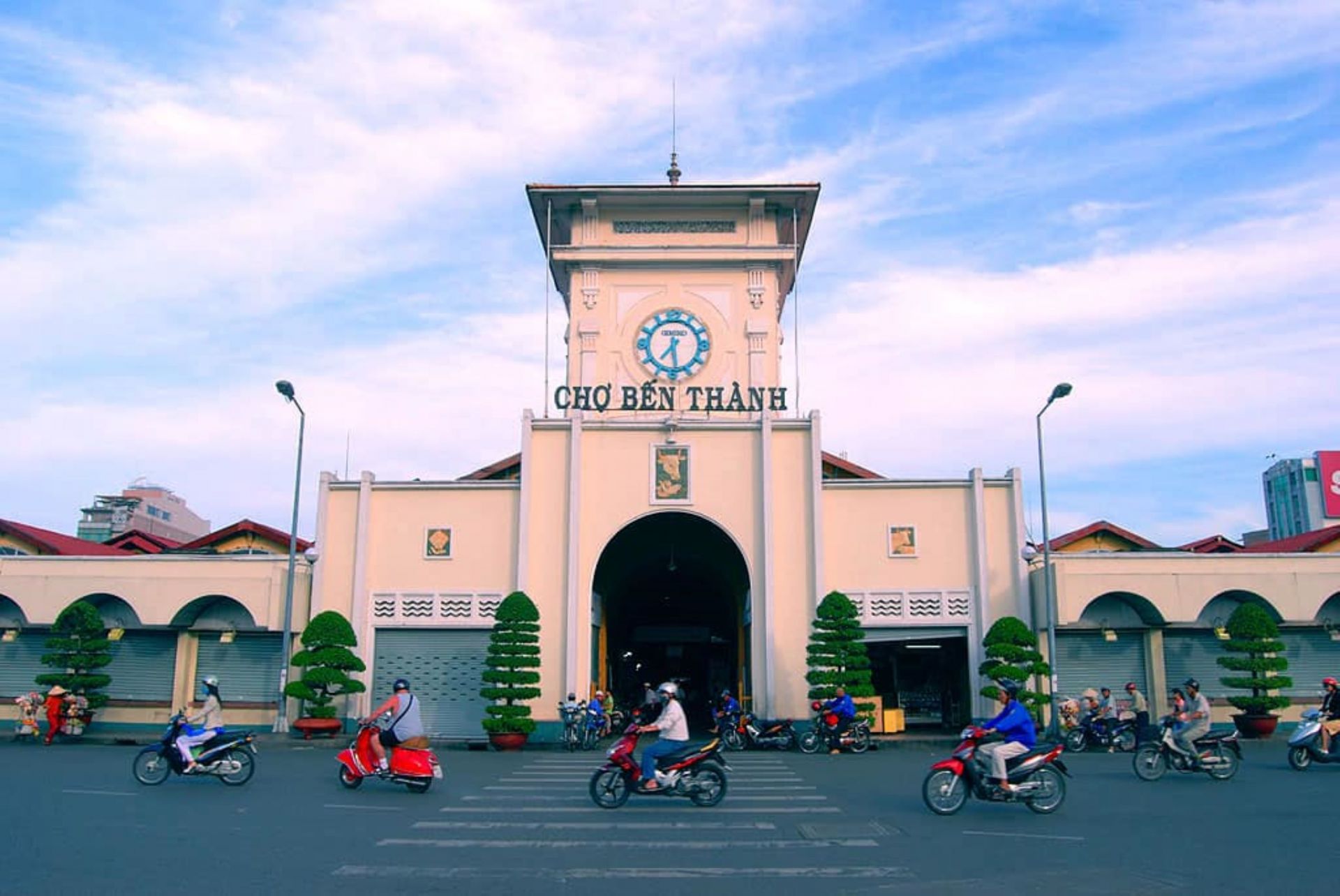 Address: Le Loi Street, Ben Thanh Ward, District 1, Ho Chi Minh City, Vietnam.
Vietnamese housewives have a habit of getting up early to go to the market then they can shop for some materials or fresh foods to make meals for the family. If you come to this famous market like Ben Thanh Market in the early morning, you also can join the bustling atmosphere with the locals here as well as admire colorful stalls with a variety of goods, from basic items to souvenirs. All of the items you need can be found in this market because this is the most popular and oldest market in Saigon. 
Saigon Book Street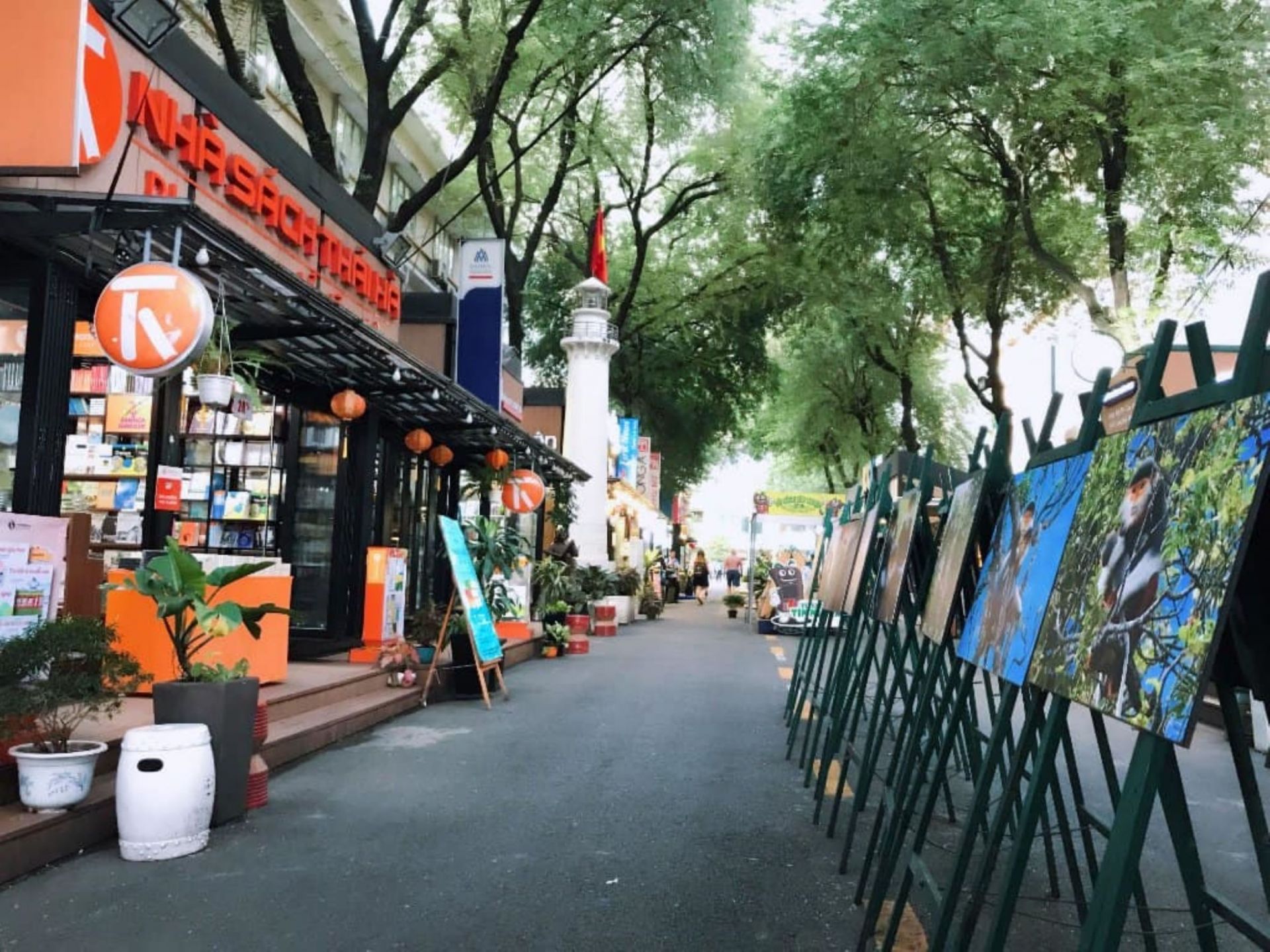 Address: Nguyen Van Binh Street, Ben Nghe, District 1, Ho Chi Minh City, Vietnam.
You may walk from Hai Ba Trung Street or 2 Cong Xa Paris in District 1 to go to Book Street, located next to Notre Dame Cathedral, or next to the City Post Office. Around 9 a.m. and 11 a.m., as well as from 4 p.m. to 7 p.m., Book Street is always bustling.
This is one of the most interesting locations that draw a lot of locals, visitors, young people, and especially those who love reading culture. The Book Street here is designed for walking discovery only so that you can comfortably enjoy your free walking tour, admire the unique street full of diverse books and take souvenir photos with your companions.
This is also the perfect place to start interesting conversations with locals if you want. You can observe groups of locals, particularly young university students here on the weekend and foreign tourists having fun chatting with each other, sharing about trips, interesting things about the countries, cultures... If you come here in the morning or afternoon, you will be able to participate in these friendly and interesting conversations.

Address: No. 287/70 Nguyen Dinh Chieu Street, District 3, Ho Chi Minh City, Vietnam.
The Saigon Commandos once utilized the basement of a home in the city's center to store about 2 tons of weapons as they prepared for the General Offensive, which was the secret bunker in Saigon.
This destination seldom opens and has no established hours of operation, so you might need some luck or good connections to get in. 
All official entrance costs are free; however, donations are appreciated if you have the opportunity to enter. 
City Center Post Office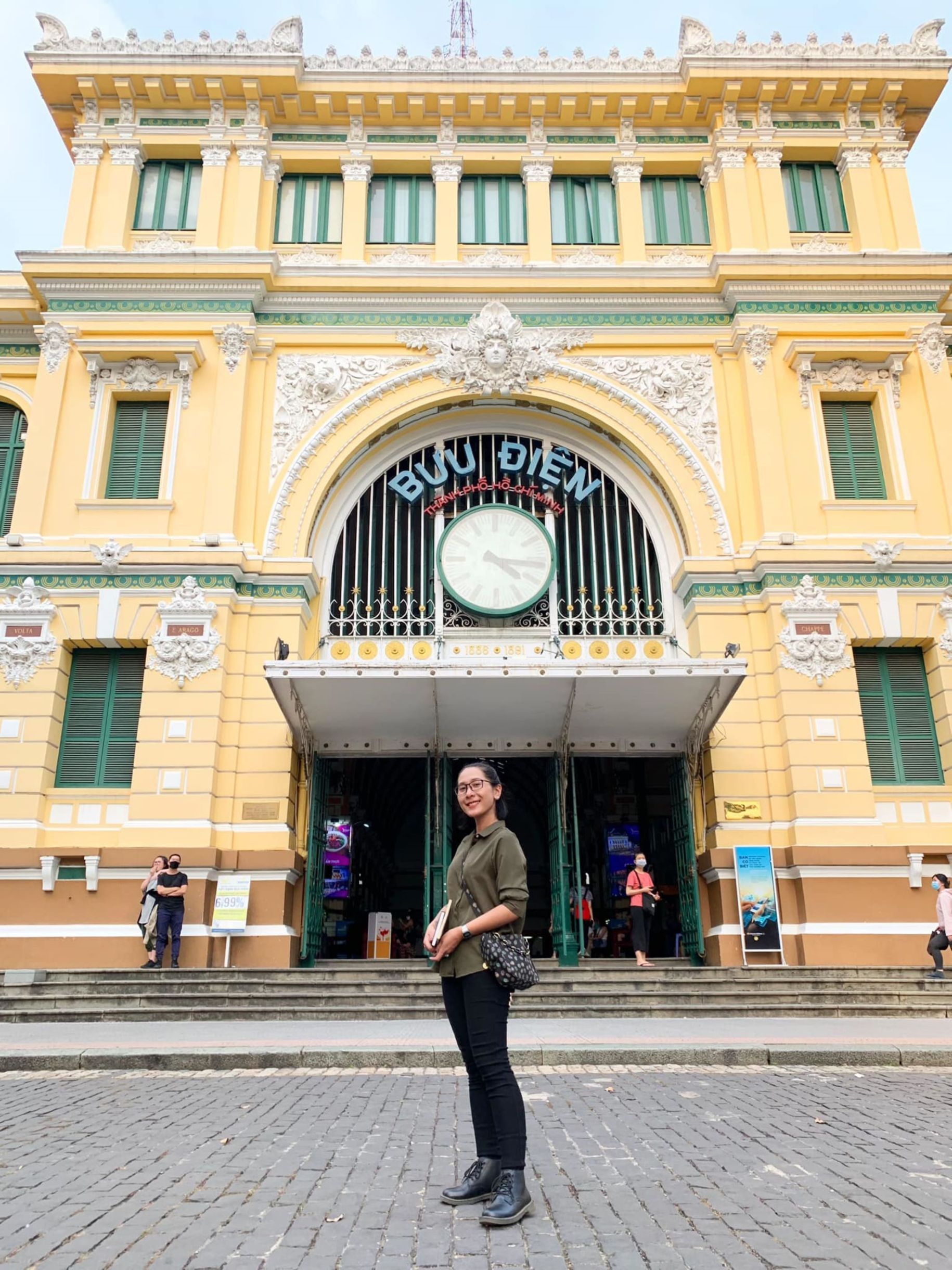 Address: 02 Paris Commune, Ben Nghe, District 1, Ho Chi Minh City 70000, Vietnam.
The Central Post Office Building of Ho Chi Minh City is next to Notre Dame Cathedral and is one of the iconic structures of Saigon-Ho Chi Minh City. This piece of art is significant historically because it shows how Saigon evolved into a contemporary metropolitan region in Europe.
In addition to receiving and delivering mail, this City Post Office also allows tourists to admire the interior architecture, purchase souvenirs, snap photographs, drink coffee for around 20.000–25.000vnd, and enjoy breakfast, particularly local sticky rice on the side of the road in the morning.
Tan Dinh Parish Church
Address: 289 Hai Ba Trung, Ward 8, District 3, Ho Chi Minh City, Vietnam.
The Church of the Sacred Heart of Jesus, Tan Dinh Church is open to tourists every day of the week, so you can visit at any time to visit and take pictures with free entrance cost. Morning is the ideal time to visit so you can catch the best view of the colors and architecture of this famous church in Saigon then take some authentic photos here. 
Move deep inside the cathedral of this church, and right before your eyes is the superficial Gothic architecture. Visitors will feel lost in a lyrical Italian church when they enter this place, yet they will still retain the inherent solemnity.
In addition, if you want to explore Saigon in the morning with a pre-designed, guided itinerary, please refer to this Saigon (Ho Chi Minh) City Walking Tour and join us.
Ideal destinations for Saigon Free Walking Tour
in the evening
Sunset in Saigon city is also beautiful in its own way and the scene of Saigon at night is even more splendid when the entire city assumes a completely new appearance from during the day. Since the roadway has been illuminated, more people are entering it at a faster rate. When you visit these fascinating locations below, you will understand more thoroughly why "Saigon never sleeps".
Nguyen Hue pedestrian street
Address: Nguyen Hue Street, Ben Nghe, District 1, Ho Chi Minh City, Vietnam.
In Vietnam, diverse street festivals are always held in the evening, when the bustling streets are lit up. Especially on Nguyen Hue pedestrian street, a famous place for amazing city festivals, you certainly can have an ideal chance to enjoy the best holiday time, particularly Christmas time currently, with your companions. Not only Christmas, but all year-round holidays or even normal days, this place is always bustling and has no shortage of interesting spots.
Bui Vien pedestrian street
Address: Bui Vien, Pham Ngu Lao Ward, District 1, Ho Chi Minh City, Vietnam.
Bui Vien is the origin of the name "street that never sleeps" because of the hustle and bustle that peak at night, from 7 pm. until 2 a.m. every Friday, Saturday, and Sunday. A colorful, multicultural street like Bui Vien has attracted many tourists from Asia, Europe, and America.
When you get the chance to come here, don't miss the cultural exchange program with 2 tiny stages on Bui Vien Street to share cultures with foreign visitors, such as Southern amateur music, water puppetry, and ethnic music.
Chinatown (Cho Lon - Big Market) in Saigon
Address: Tran Hung Dao B, Ward 6, District 5, Ho Chi Minh City, Vietnam.
Chinatown, also known as Saigon Cho Lon, is a free tourist attraction in Saigon, which is located in District 5, District 11, and a portion of District 6 in Ho Chi Minh City.
This location exhibits the ideal style in terms of both design and culture, displaying the spirit of the Trieu Chau and Fujian people and resulting in a distinctive color spectrum that is only seen in Saigon.
The largest Chinatown in Vietnam is Cho Lon, and its main attraction is the enormous Binh Tay Market, which sells everything from fresh seafood and farm produce to clothing and lacquerware. Traditional herb stores, restaurants, and food carts offering roast pork, salted duck eggs, Chinese-style noodles, and other street fare line the tiny lanes.
Therefore, coming to Chinatown will surely bring an interesting and memorable experience for you, especially for those who love history and discover interesting stories.
Therefore, we are here to bring the interesting tales of Cho Lon for you. 
Let's join the Saigon Walking Tour together.
Tips while joining Saigon Walking Tour
The magnificent Saigon is also compared to a delectable "hot pot," drawing numerous visitors from all over the world every day. There are numerous activities for exploration and entertainment available to travelers. One of the most well-known tourist attractions in Saigon nowadays is the Saigon walking tour.
And here are some tips so you can enjoy your outing as smoothly, safely, and satisfying as possible:
Indispensable items for a self-sufficient trip to Saigon are identification papers, wallets, hats, sunscreen, umbrellas, a few basic first aid items such as red medicine, bandanas... and phones, cameras to unleash virtual life. Of course, be careful to protect your personal belongings when going to crowded places.

When visiting religious or historical sites, you should dress formally and discretely.

When planning your itinerary, especially when visiting this city during the rainy season, pay attention to weather prediction.

Saigon's rush hour is 8:00 - 9:30 and 17:30 - 19:00, so you should limit going out at this time to avoid traffic jams and jams in the middle of crowded traffic.

Please carefully check the route on the map, pay attention to one-way streets, and of course, follow all traffic rules.

Saigon has many small, interconnected alleys, so do not arbitrarily turn when you are not familiar with the road. Instead, ask passersby, and use Google Translate if needed. Saigon people will be happy to show you the way.

When shopping, especially in markets, do not be hesitant to pay the price to avoid having to pay a high price.
We sincerely hope that you have gained sufficient from these free Saigon travel experiences to have a satisfying and energetic trip in the future.
Do not forget to get our special offer once join our tour 

Hope you have the best trip after landing in Saigon (Ho Chi Minh City) 
JOIN GROUP HERE to learn our tips as well as discuss them before going to these locations.