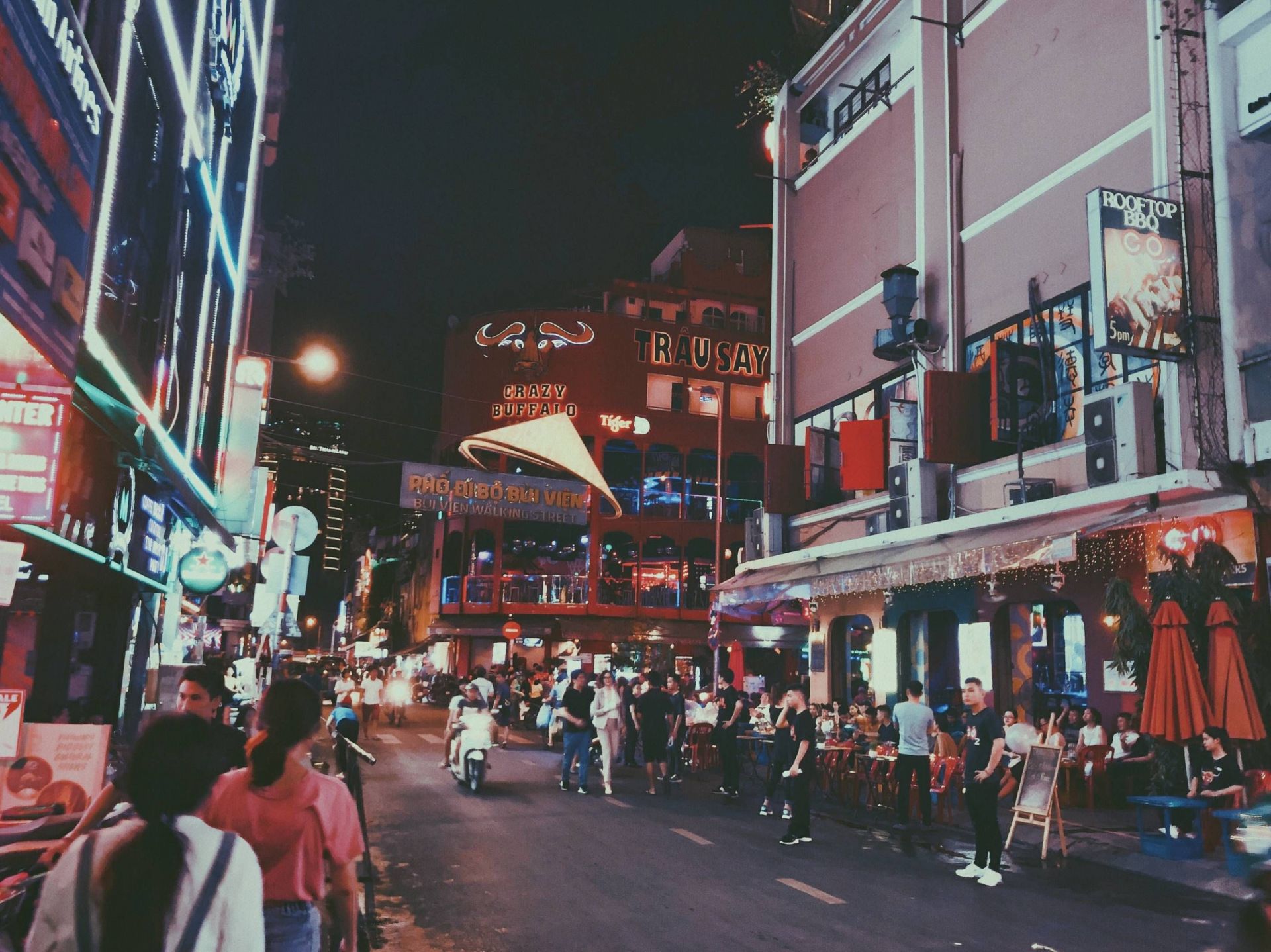 Saigon (Ho Chi Minh City) may be your first destination after landing in Vietnam. So, it is very essential to gain the first experiences in fantastic places, which will decide your impression of Vietnam. 
Saigon always makes you confused about a variety of interesting traveling destinations. Make sure your journey is always authentic, memorable, and worthy at the time you come to Vietnam.
Our suggestions below will help you. Dig into them to have an authentic and worthy journey.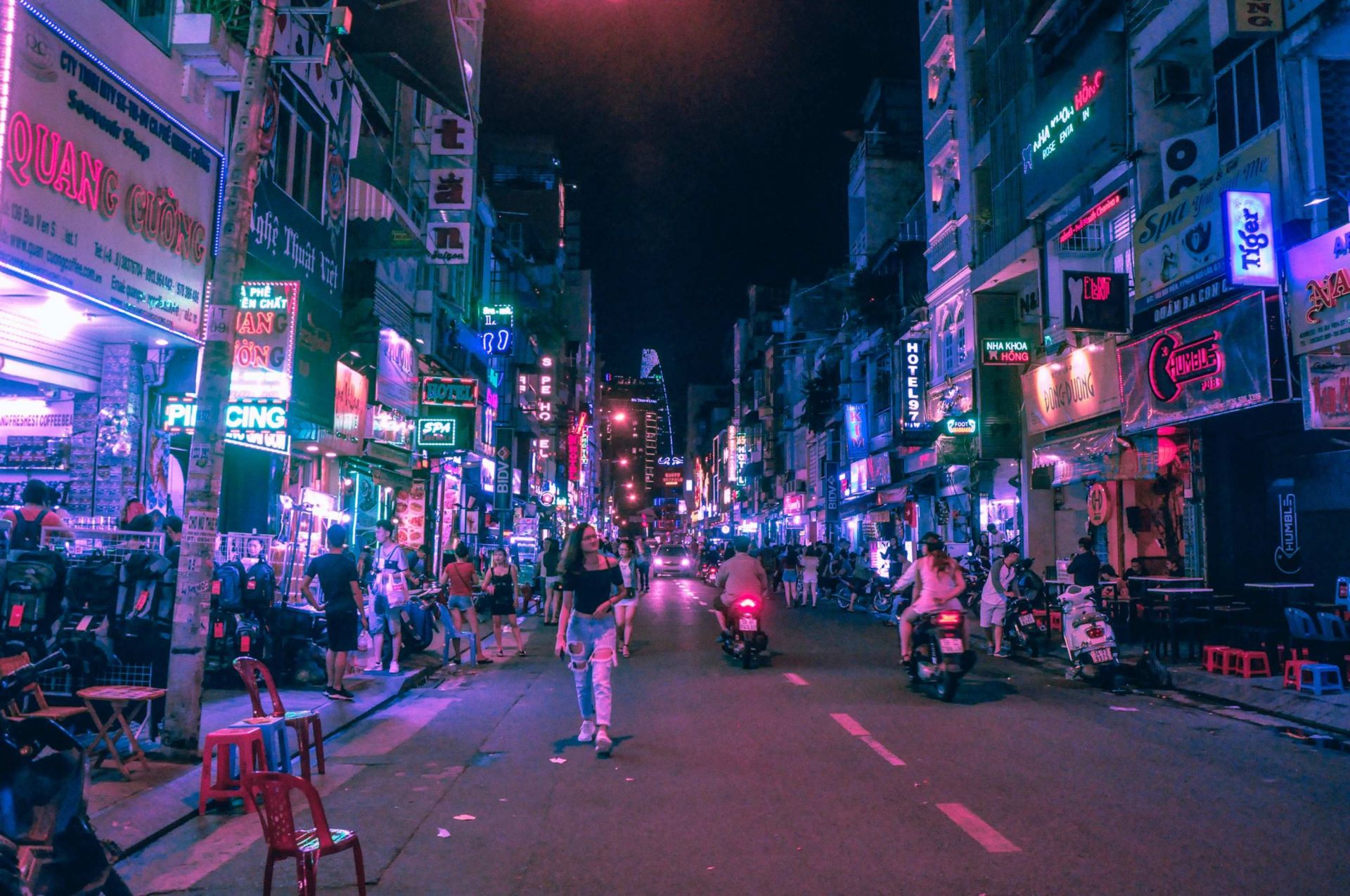 The first-time landing in Saigon, you are completely able to organize a self-guided tour with your friends or family. You can refer to this sample route for a Saigon Walking Tour: begin at Ben Thanh Market → People's Committee Building (City Hall) → Nguyen Hue - Saigon Walking Tour → Saigon Opera House → Notre Dame Cathedral of Saigon → finish at Reunification Palace.  
In addition, you can find various types of fun and free activities to do in Saigon that will never disappoint you. Visiting these destinations such as the Reunification Palace; Cho Lon, or China Town in other words; Notre-Dame Cathedral; Landmark 81; Bui Vien or Nguyen Hue walking street are all on the list of must-do experiences when you come to Saigon. 
We offer: 
If you wish to experience a private and authentic trip in Saigon while do not need to waste time considering where to go and how to organize a reasonable itinerary, Contact with Innoviet then refer to our Saigon walking tours tour below:
Must-go locations in Saigon (Ho Chi Minh City)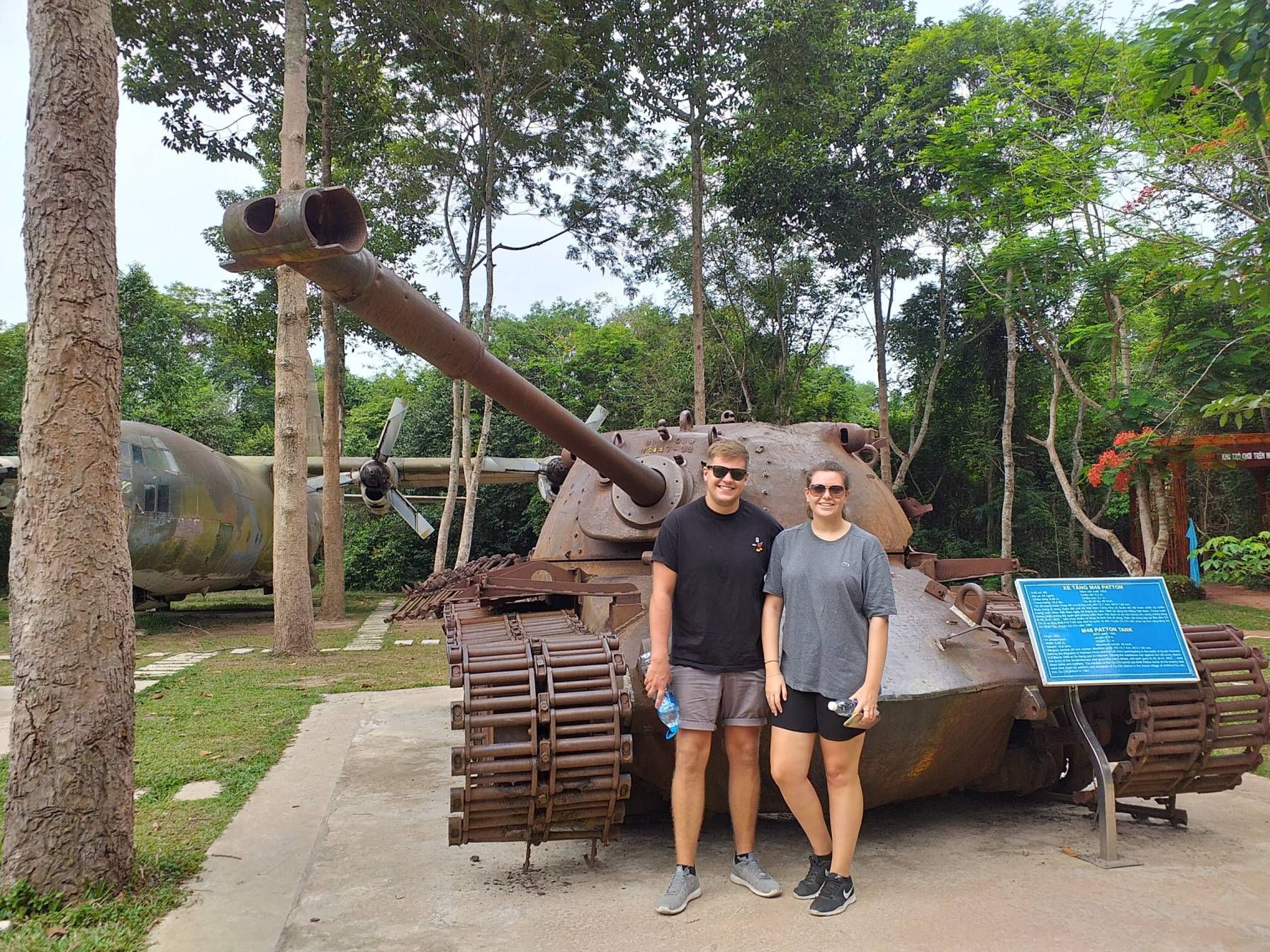 Hidden behind magnificent Saigon, it still has some destinations that include an ancient Historic site from the war of the Vietnamese soldiers. 
If you wonder about the truth of our history, you can have the opportunity to see the real monuments when coming to these locations and our tour guides or the locals will tell you all things about the past of the Vietnamese war. 
Address: 28 Vo Van Tan, Ward 6, District 3, Ho Chi Minh City.
It's not unsubstantiated when War Remnants Museum is listed on the Canadian tourism website. This museum is really a worth-visit location that involved not only remnants of an ancient civilization but also evidence of the horrifying torture techniques used on prisoners of war.
Address: No. 287/70 Nguyen Dinh Chieu Street, District 3, Ho Chi Minh City.
In the heart of Saigon, there is a basement in the house that was formerly used by the Saigon Commandos to conceal roughly 2 tons of weaponry in order to get ready for the General Offensive. 
You might need to be lucky or make some connections to get in because the museum only occasionally opens and has no set hours of operation. All the official entrance fees are free however donations are encouraged if you get the chance to come in.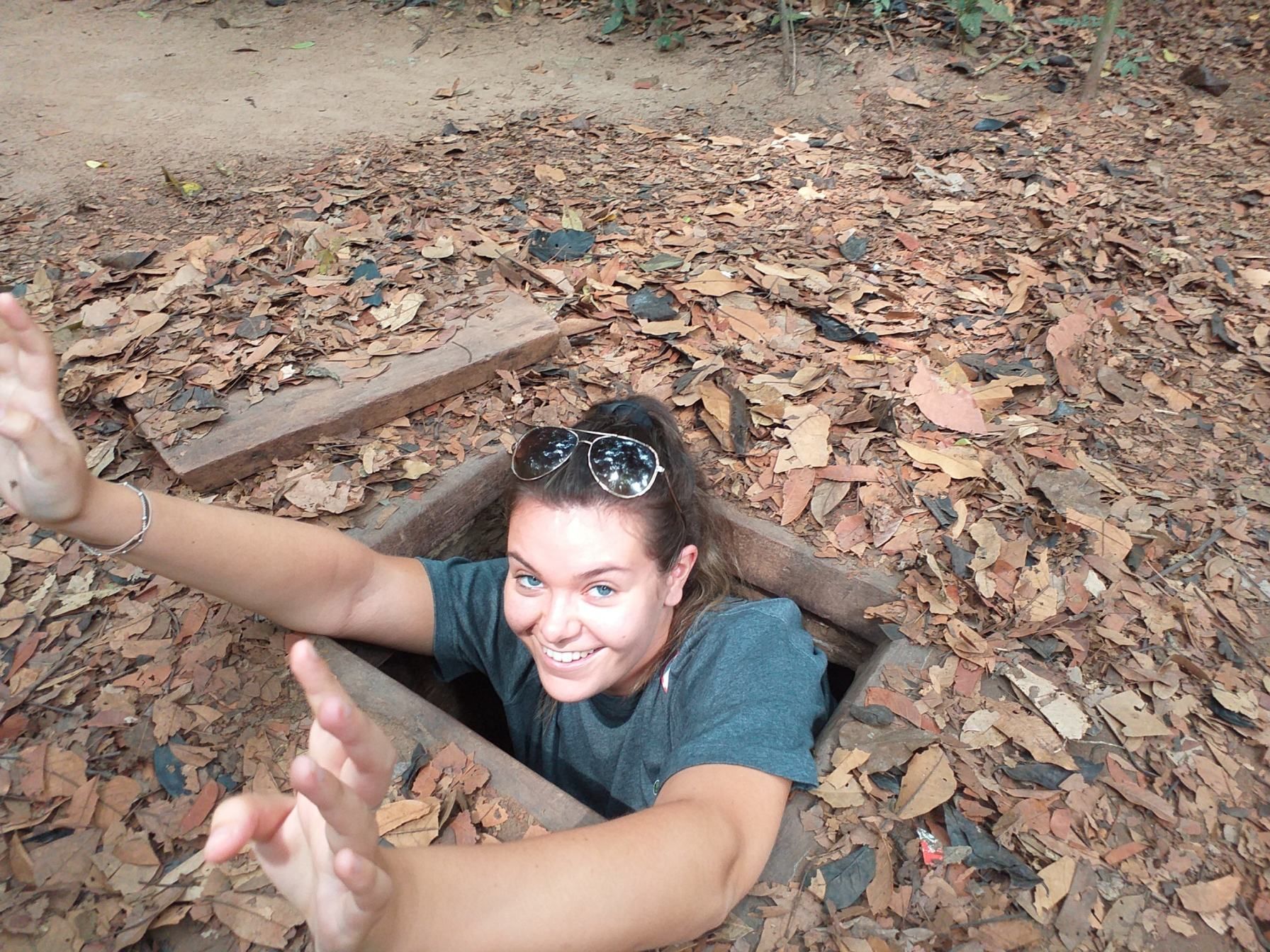 Here we highly recommend you visit the Authentic Cu Chi Tunnels. You just have to spend 1.5- hours to reach the now-peaceful rural district and discover the 75-mile (121 km) long complex of tunnels at Cu Chi. 
Vietnam's government has conserved the Cu Chi tunnels and transformed them into a war memorial park with two distinct tunnel display sites, Ben Dinh and Ben Duoc.
Extra activity: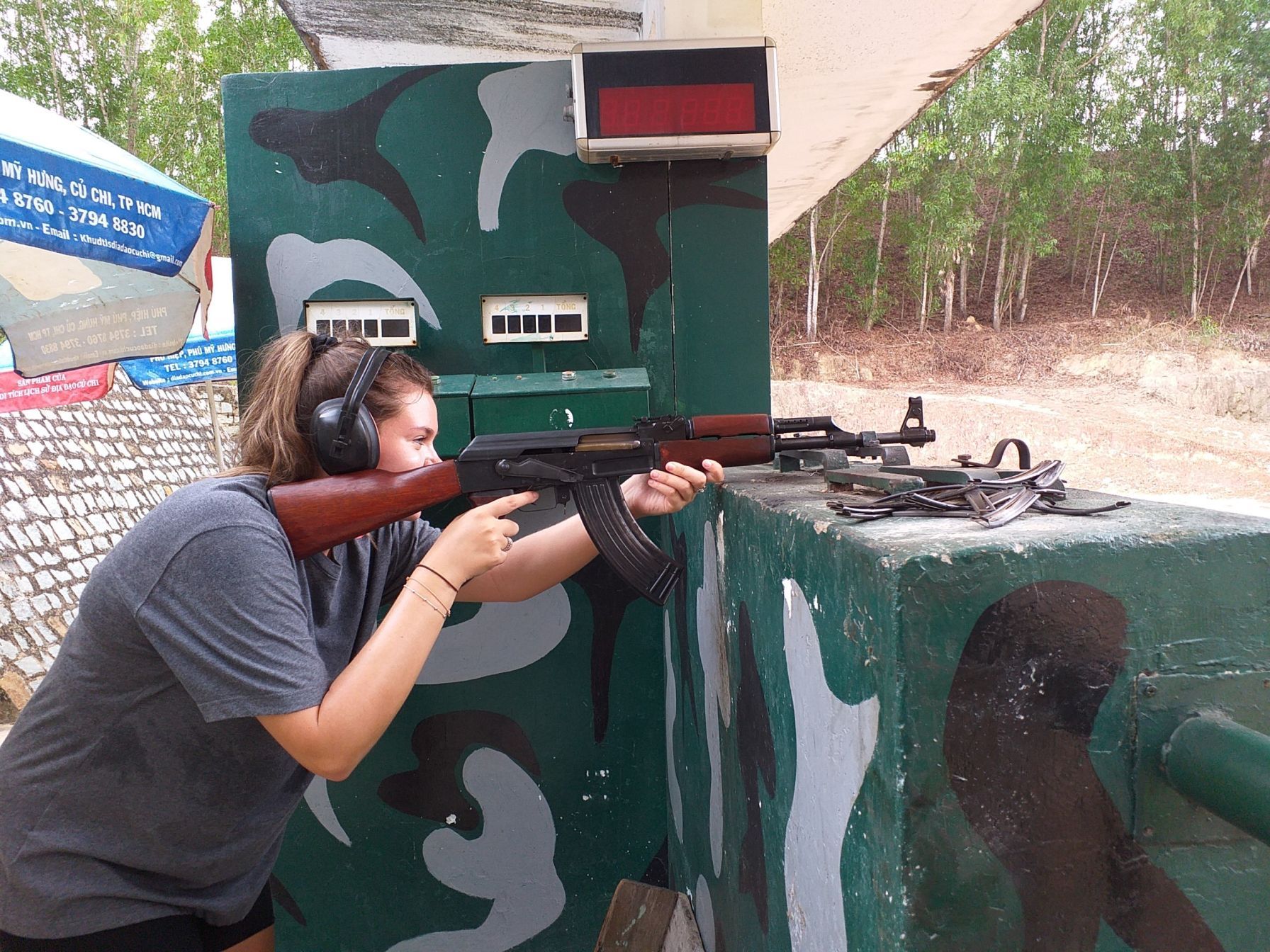 It is definitely worth spending a little extra to get the full hands-on experience when arriving at this historic base. Many tourists have come to experience this shooting activity in Cu Chi Tunnels.
We offer:
Refer to this tour to have a better authentic experience and explore ancient Vietnamese history monuments in the best way via:
Cu Chi Mekong One-Day Tour - Ben Duoc Tunnels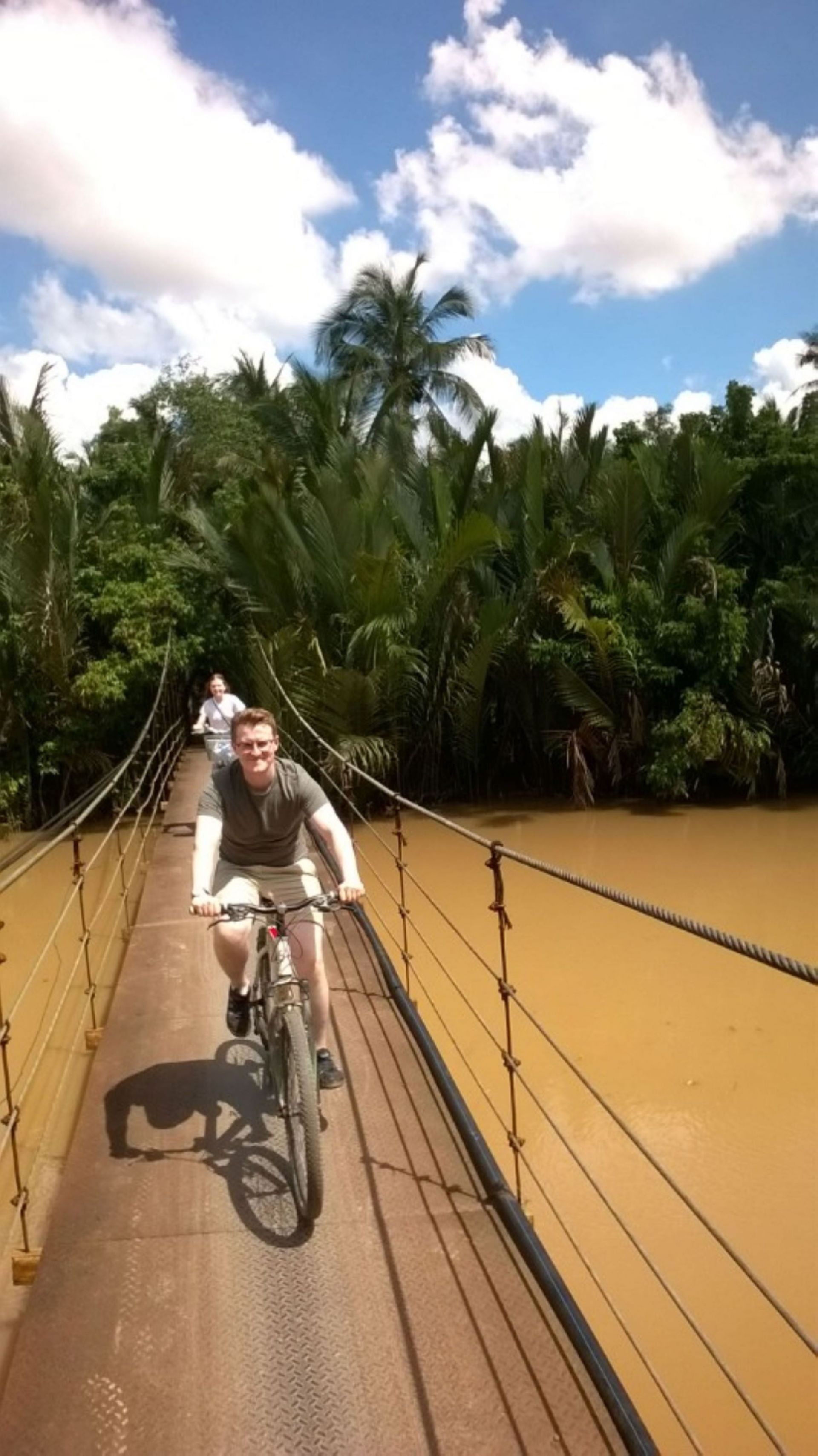 The Mekong Delta has become a popular destination and highlight of Western Vietnam. It's famous for river sightseeing and has a tranquil coconut rural vibe.
Coming there, you can join in a cycling experience in one of the best 
cycling paths depart from Ho Chi Minh City (Saigon). 
Do get forget to take our special offer when you book the Mekong tour with us
Hope you have the best trip after landing in Saigon (Ho Chi Minh City) JOIN GROUP HERE to learn our tips as well as discuss them before going to these locations.