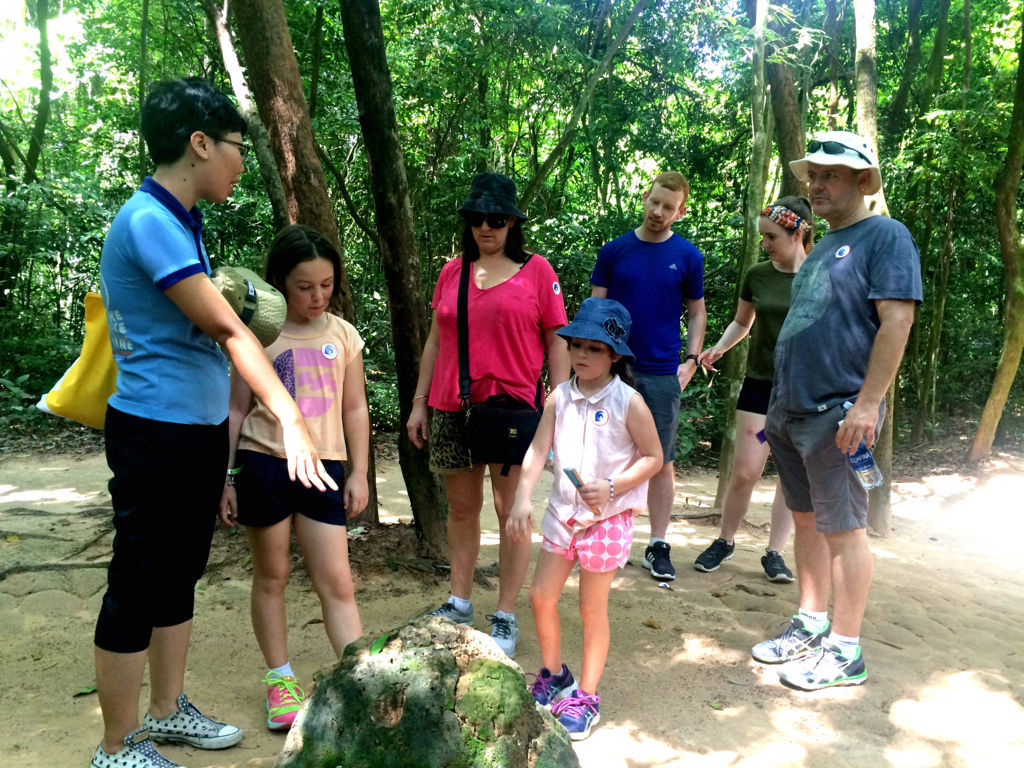 Essential Visits on a 2023 Ho Chi Minh City Trip.
Ho Chi Minh City is a city filled with fun activities and is a great location to go on excursions. However, sometimes it can be difficult for new visitors to figure out exactly what to do, option paralysis is a serious risk! In this shortlist, we have comprised a list of activities that encompass culture, fun, out-of-town day trips, and stunning views, to make sure that you make the most of your time in this amazing city. If you are here for a few days then all these things can easily be squeezed into an itinerary, and if you are here for a while then make sure to do them all too!
Independence Palace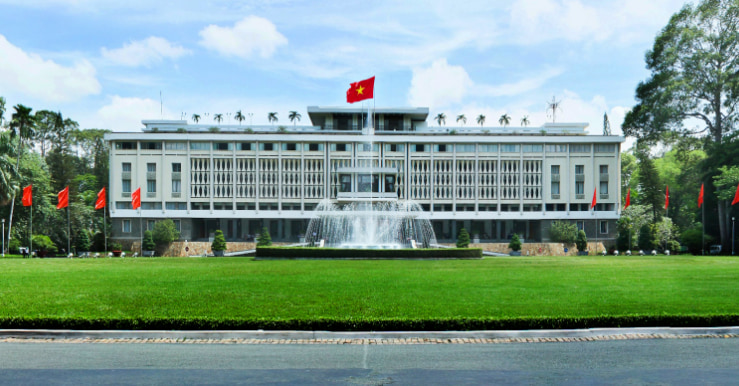 Independence Palace, also known as Reunification Palace, is the site of one of the Vietnam War's most significant moments – the end.
Famous images of North Vietnamese tanks storming the grounds in 1975 are recognizable to any history fan. Therefore, the grounds are a must-visit for anyone interested in Vietnamese culture and history, and also anyone who can appreciate beautiful architecture.
Views of the exterior can be enjoyed for free. However, I highly recommend the 30,000 VND entry fee; it gives you access to the grounds to truly enjoy the place. Check opening times beforehand, as they often differ. For reference though, the palace typically opens between 7:30 AM-11:00 AM & 1:00 PM-4:00 PM.
Saigon's Hidden Alleys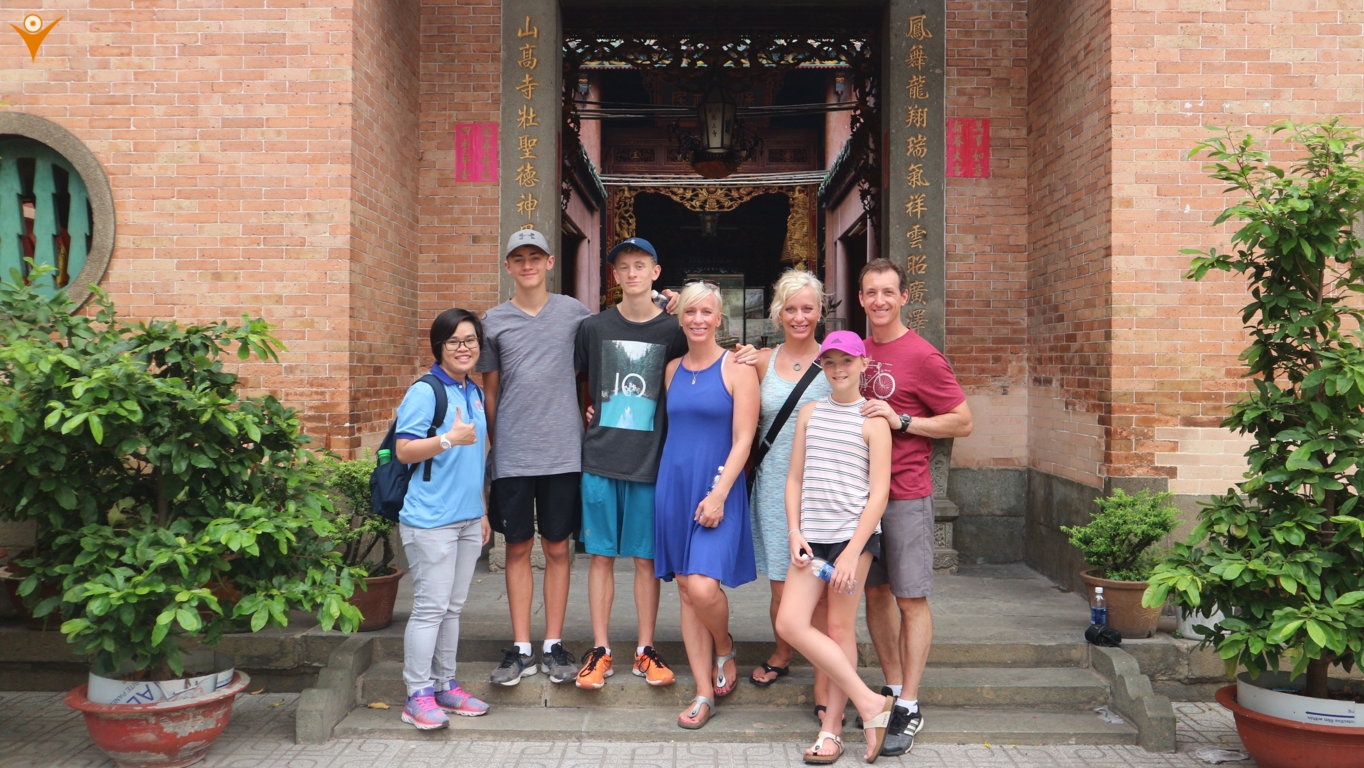 Vietnam is developing fast, and it can seem difficult to find the authentic alleyways littered with local foods that Vietnam has become famous for.
You will know that if a foreign visitor visits your home area, they will not know about the hidden gems that you have become aware of over years of being a resident. Therefore, no one better to introduce you to and show you around the local alleys of HCMC, than a local!
Why not try a Saigon Hidden Alleys tour; Innoviet's local guides take you to some truly excellent spots. They can answer any questions you have about the area, and can provide you with recommendations so that even after the tour you can do things like a local!
If you want to know more about this kind of tour, and others, then click HERE.
Cu Chi Tunnels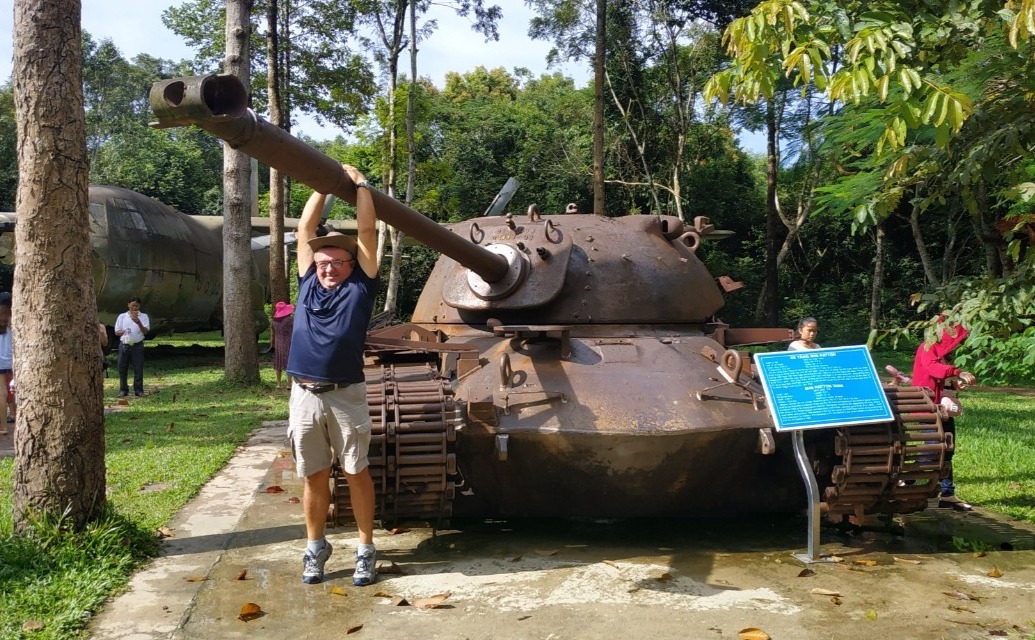 Another iconic symbol of the Vietnam War is the Cu Chi Tunnels. They not only attract those interested in Vietnamese history but anyone interested in being fascinated. The tunnels played a pivotal part in the Vietnam War, and it is amazing learning all about these complex systems.
Cu Chi tours are somewhat essential when visiting Ho Chi Minh City. Did you even go to South Vietnam if you didn't visit Cu Chi tunnels?
For the best experience, you want to visit Ben Duoc and not Ben Dinh. The latter is where most tour groups operate, resulting in massive crowds. Whereas Ben Duoc is tranquil and allows you to truly enjoy the experience.
Find out more about Ben Duoc Cu Chi Tunnels and other tours HERE.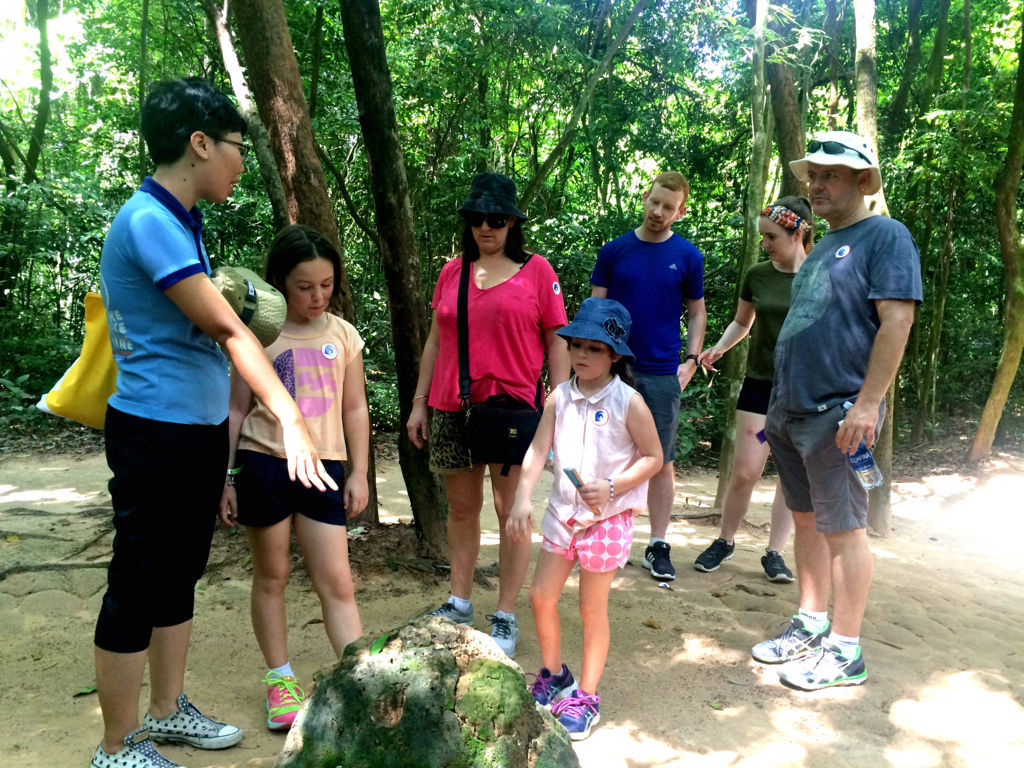 Central Post Office
Saigon Post Office is definitely a must-see. It does not take much time out of your day. Also, you can buy souvenirs here (although maybe they will likely be more expensive than some of the markets). The large portrait of Ho Chi Minh inside is very impressive.
Bitexco Tower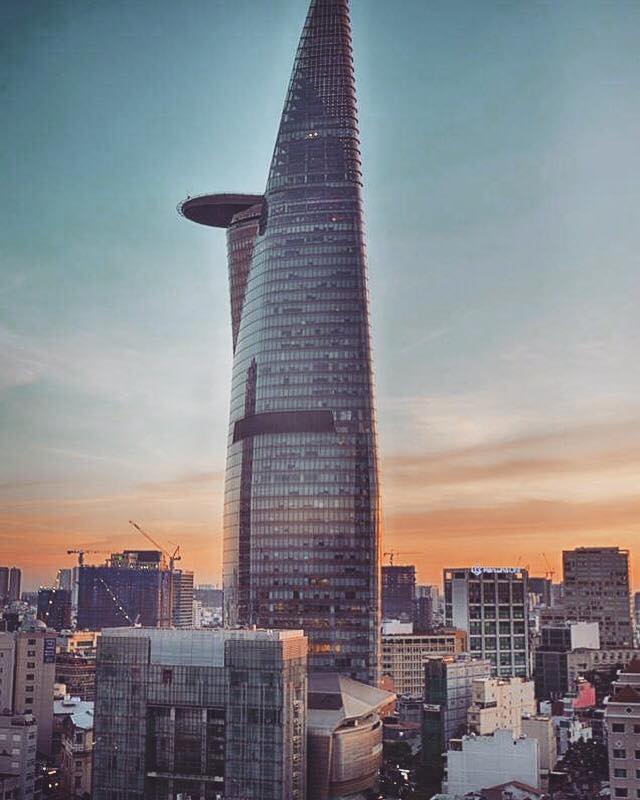 One of the tallest buildings in Ho Chi Minh City, Bitexco Financial Tower affords visitors stunning views of the city. Located in D1, there is a variety of options to get up the tower, and perhaps it would be a good idea to take a look at what suits you best. A popular option is the Heineken experience, which costs around 200k VND. Also, visitors can gain entry to various bars for free that have great views, you just need to buy drinks! (Which can be pricey sometimes).
Mekong Delta
The Mekong Delta is a similar situation to what has previously been discussed regarding Cu Chi. A hugely popular destination for visitors to HCMC, tour companies' trips to the same area often leads to overcrowding. This level of overcrowding definitely does spoil the experience and can lead to tens of hundreds of boats undertaking the same voyage at any given moment.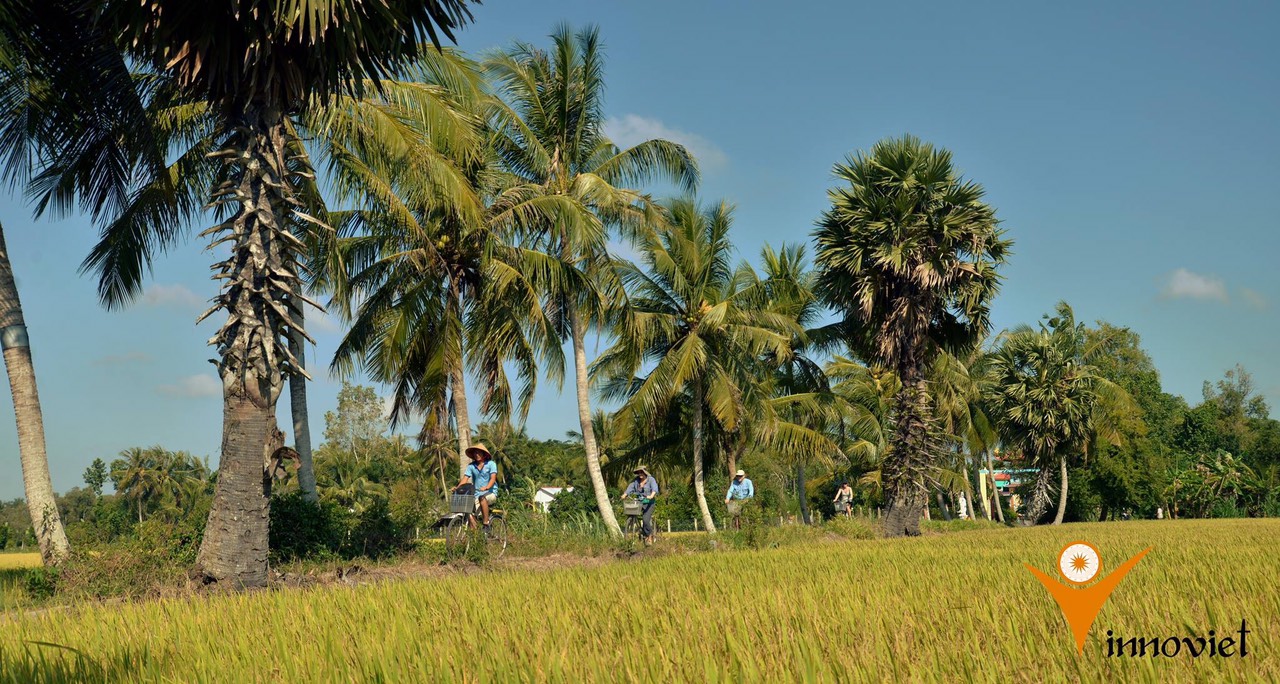 This is why, if your budget accommodates it, you should definitely look at booking an authentic Mekong Delta tour, to an off the beaten path location, such as the tours that are offered by Innoviet. These tours combine visiting truly local areas, with various homestay experiences depending on the length of your trip.
They are something that must not be missed! Find out more about Innoviet tours HERE.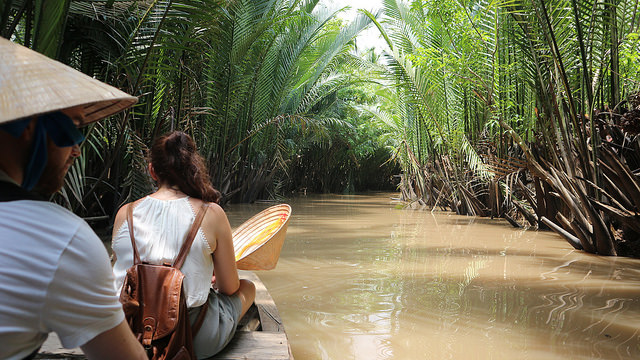 Well, there we have it. A shortlist of recommendations for must-visits on your stay in Ho Chi Minh City. Do you have any personal recommendations? Let us know!
We hope this list helps!