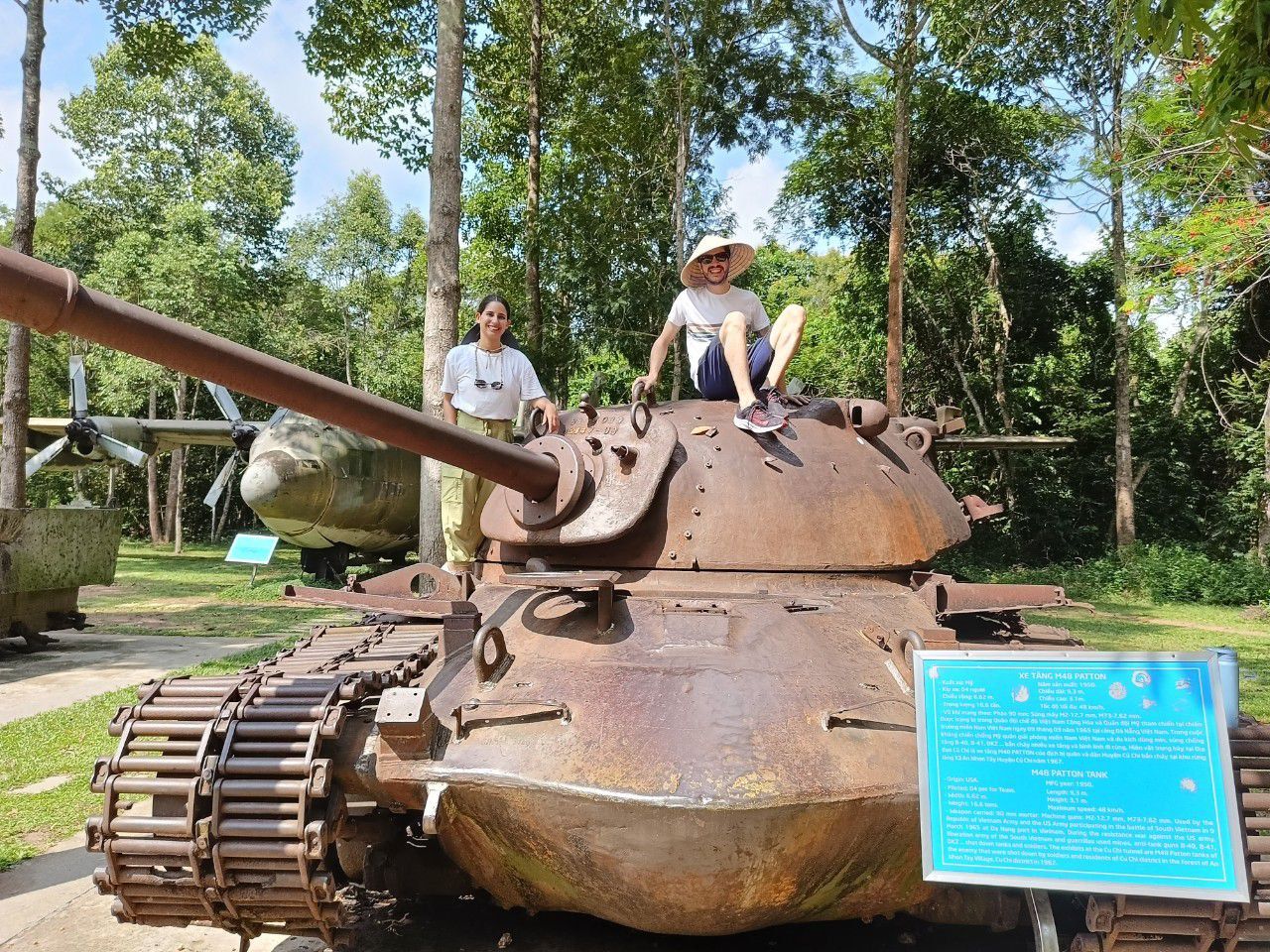 Saigon, also known as Ho Chi Minh City, has recently announced its efforts to seek UNESCO recognition for the Cu Chi Tunnels as a World Heritage Site. This unique underground network played a significant role in the Vietnam War, serving as a strategic base for the Viet Cong guerrilla fighters. The tunnels, stretching over 250 kilometers, were used as living quarters, hospitals, and supply routes during the war.
However, the historical significance of the Cu Chi Tunnels goes beyond its military use. It is also a testament to the resourcefulness and resilience of the Vietnamese people, who built and lived in these tunnels under extremely difficult conditions. The tunnels are a reminder of the hardships and sacrifices made by the Vietnamese people during the war and their determination to defend their country.
The Hidden Gems - Cu Chi Tunnels Nominated for UNESCO World Heritage Site Recognition
According to Tuoi Tre, the Ho Chi Minh City People's Committee is seeking permission from the Ministry of Defense to apply for UNESCO recognition of the Cu Chi Tunnels, located 60 kilometers from central Saigon. The tunnels were built by Vietnamese soldiers during the American War as protection from US bombs and troops. 120 kilometers of the 250-kilometer tunnel network have been preserved for tourism. The site became a special national relic in 2016 and meets UNESCO's world heritage criteria for global value, integrity, and authenticity.
If approved, the municipal Department of Culture and Sports will collaborate with other government agencies on the process, making Cu Chi the first UNESCO World Heritage Site in southern Vietnam. Currently, Vietnam has eight UNESCO sites, including Phong Nha - Ke Bang National Park, My Son Sanctuary, and Hoi An Ancient Town.
Why Cu Chi Tunnels is a Must-Visit Destination: Journeying through the Vietnam History
Cu Chi Tunnels is a historical site that played a significant role in the Vietnam War, and visiting this destination is a worthwhile experience for history enthusiasts. Even if you're not a history enthusiast but have a curiosity and fascination for Vietnam's heroic struggle, Cu Chi Tunnels is still an intriguing place to visit.
Exploring the tunnels and learning about the complex network of underground passages and rooms offers a glimpse into the ingenuity of the Viet Cong soldiers. Visitors can also see the various booby traps and weapons used during the war and gain a better understanding of the conflict's impact on the country. It is a chance to journey through Vietnam's history and gain a deeper appreciation of its rich culture and resilience.
A Glimpse into Vietnam's War Era: Sites of War Machines' Traces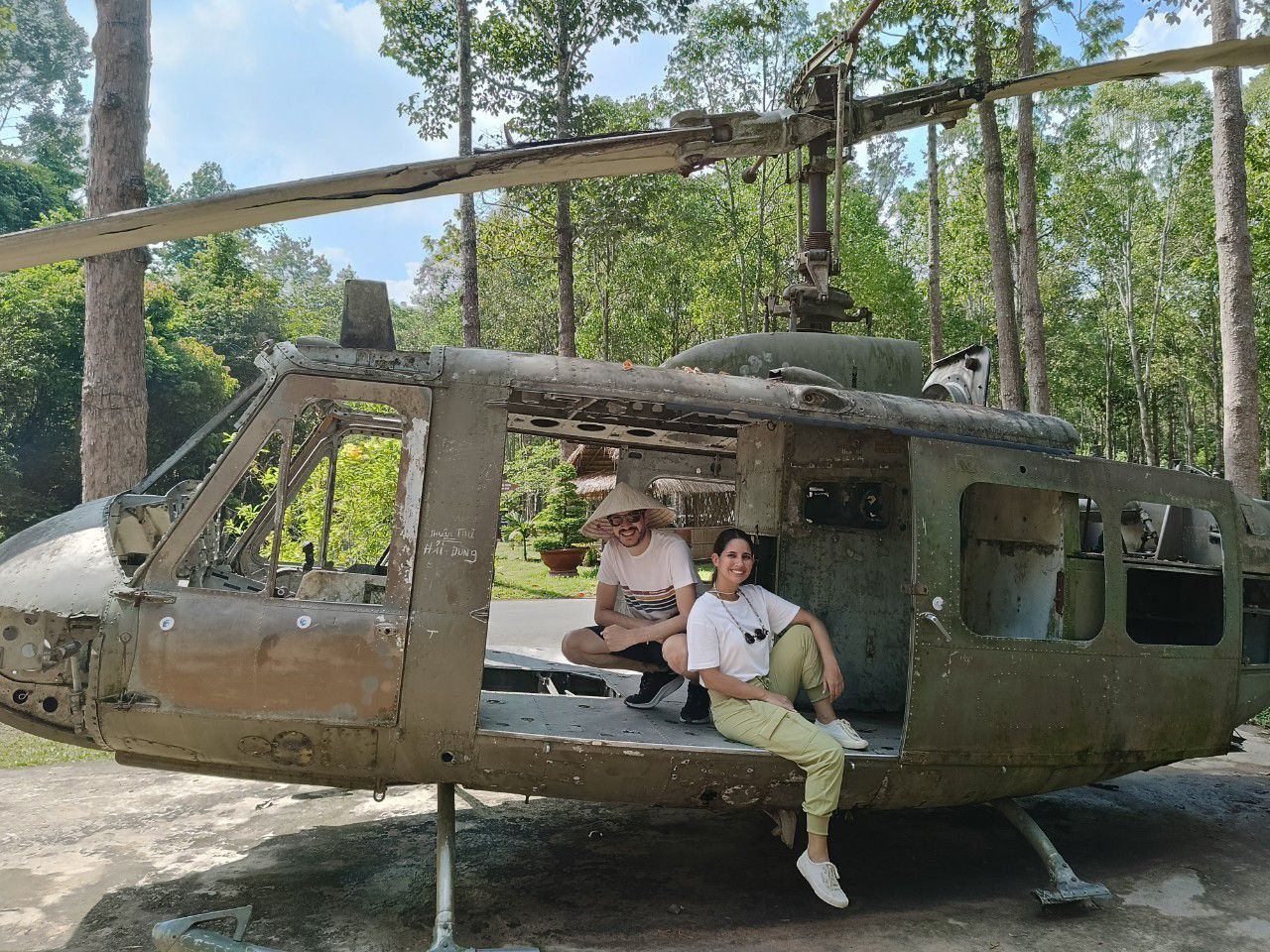 Vietnam's war era left many traces of war machines that can still be seen today. These sites provide a glimpse into the country's history and the impact of the war. From tanks and helicopters to artillery and bunkers, you can explore these ruins in real life by touching them and gaining a deeper appreciation of the sacrifices made during this tumultuous time. Visit these sites and witness the powerful legacy of Vietnam's war era.
Exploring the Intricate Tunnel System - Cu Chi Tunnels from Saigon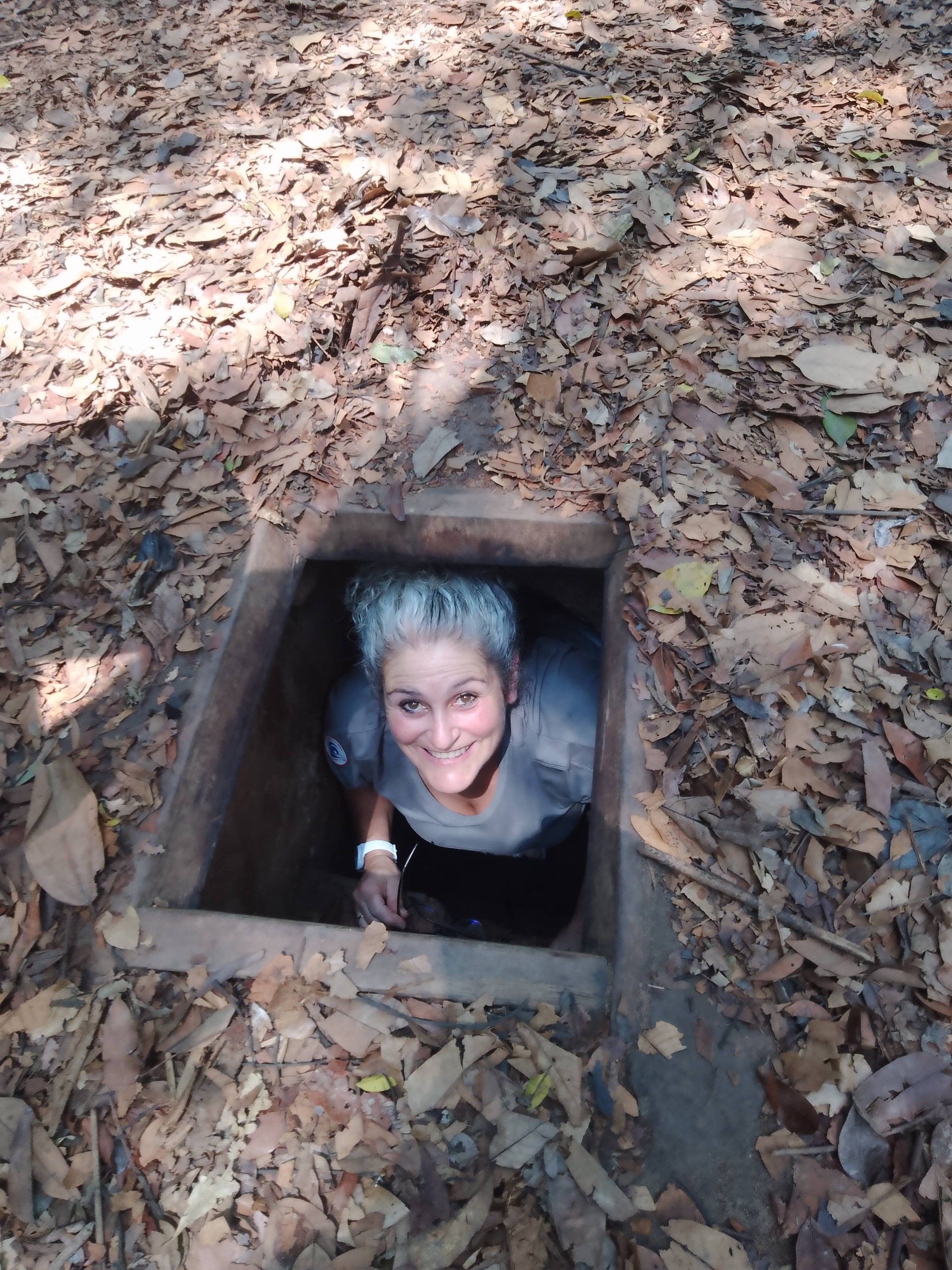 As you make their way through the Cu Chi Tunnels, you will be able to experience firsthand what life was like for the Vietnamese soldiers who lived and fought in the tunnels during the war. The tunnels were designed to be incredibly narrow and cramped, with some tunnels measuring less than a meter in height. You may find themselves crawling on their hands and knees or even on their stomachs to navigate through the tunnels, which can be an intense and physically demanding experience.
In addition to the physical challenges, you will also be struck by the ingenuity and resourcefulness of the Vietnamese soldiers who built and used these tunnels. The tunnels were a key part of the Vietnamese strategy during the war, providing a means of transport, communication, and shelter for soldiers and civilians alike. You will be able to see firsthand the various trap doors, hidden compartments, and other features that made the tunnels so effective in keeping the soldiers hidden and protected.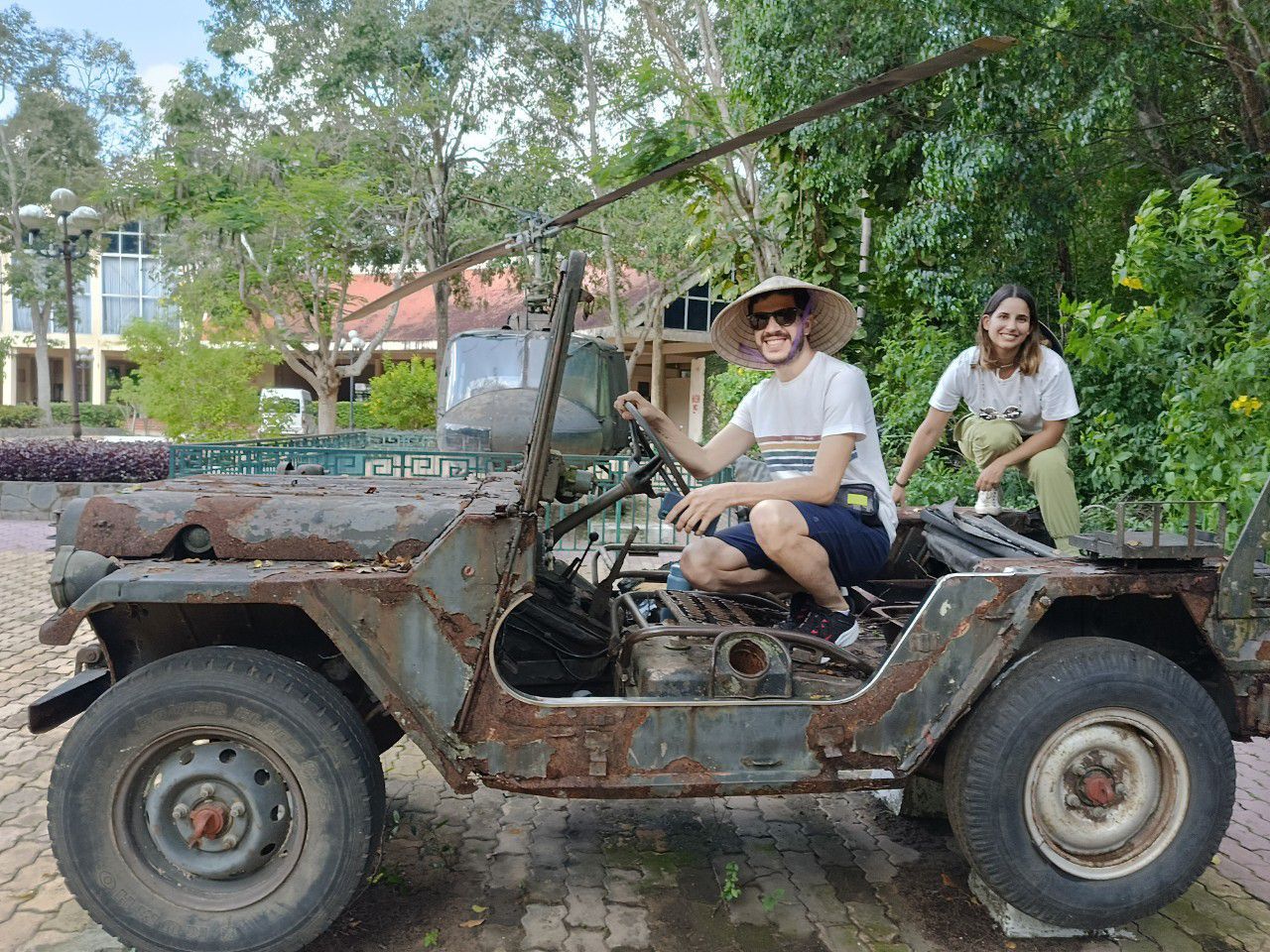 So, what are you waiting for? It's a chance to learn about the complex network of underground passages and rooms, see the various weapons and booby traps used during the war, and gain a deeper appreciation for Vietnam's rich culture and resilience. If the Cu Chi Tunnels is nominated for UNESCO World Heritage Site recognition will be a testament to their historical significance and cultural value. Visiting this hidden gem is an opportunity not to be missed, and one that will leave a lasting impression on anyone who experiences it.
Be sure not to miss out on our special offer when you join us for this experience.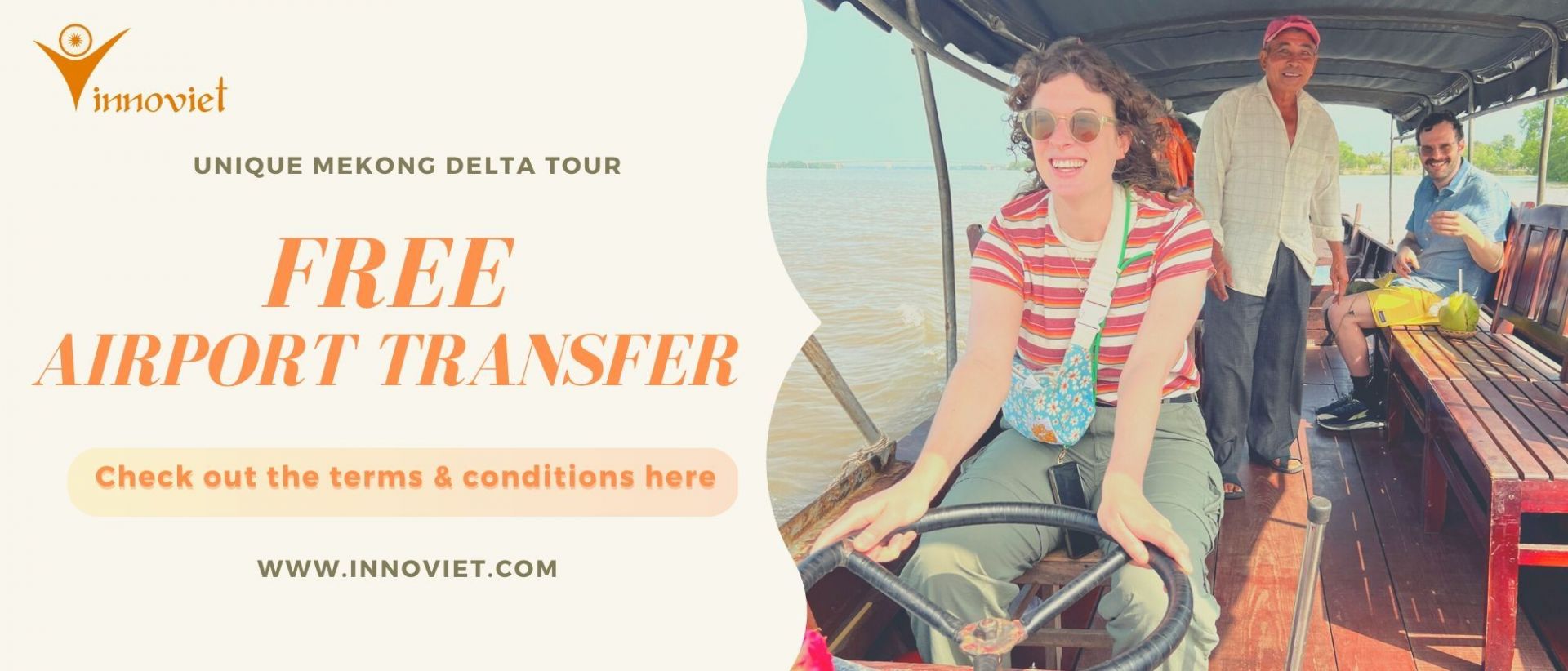 JOIN GROUP HERE to learn our tips as well as discuss them before going to these locations.