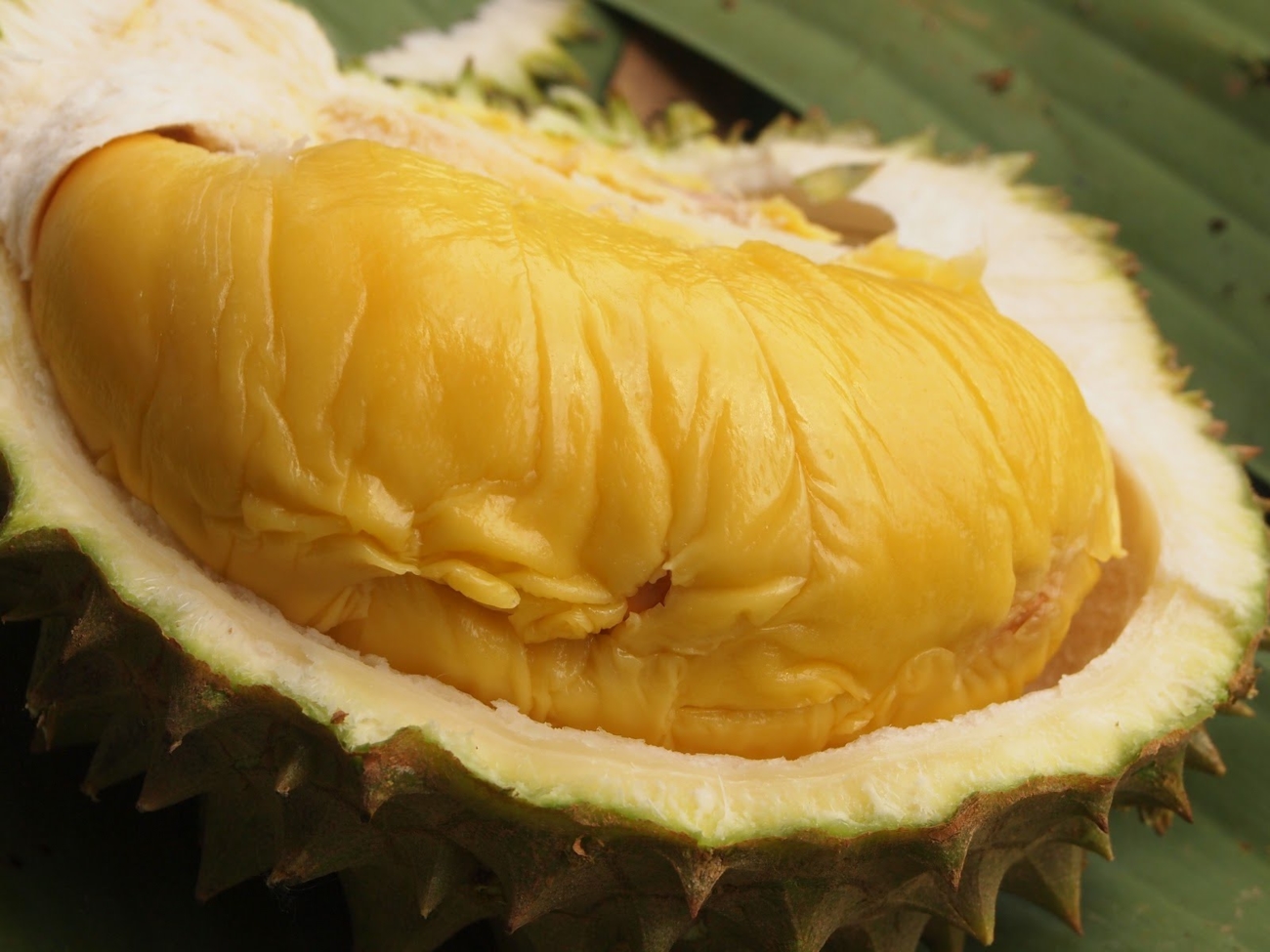 The diversity and freshness of Vietnamese cuisine has won not only the heart of locals but also international tourists. There are still some Viet food that even the strongest heart will run away when they saw them on the menu. But trying an authentic Saigon City Tour may be something you want to open the eyes.   
Durian  
There is no need to explain why most of the tourists are not a fan of durian. Even some Vietnamese could not stand the durian smell. It is known as "the world's smelliest fruit",  "scary fruit" or "the most confusing fruit of the whole universe". According to Richard Sterling, a food critic, the taste of durian is mixed of pine sap and onion with a hint of unwashed socks. However, it will not be a big deal if you like durians. In contrast, the smell is the main factor to attract durian lovers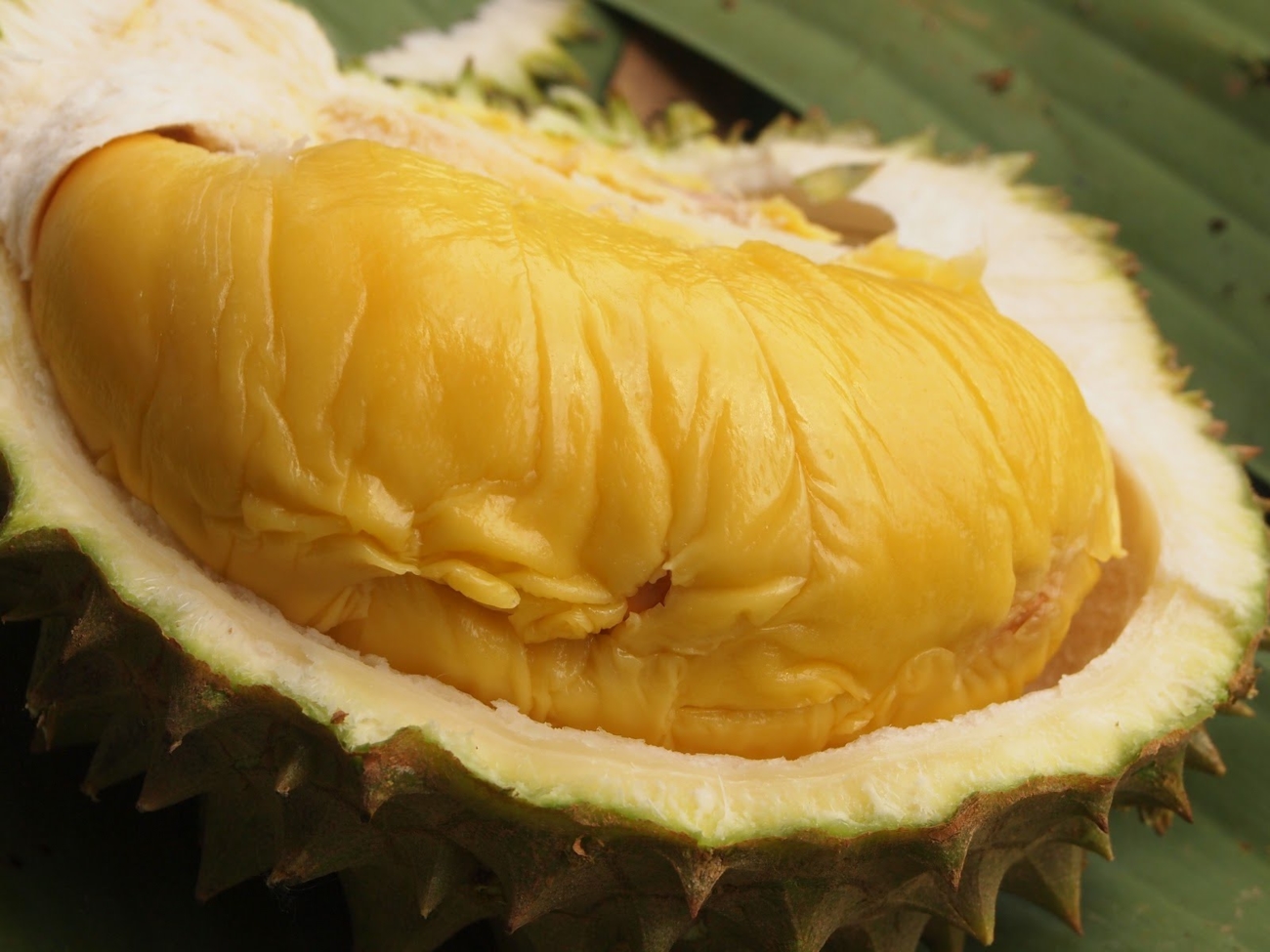 Blood pudding
This bloody dish is made of animal blood (duck, goat, pig and so on), fish sauce (or salt water) and minced meat. To keep body warm, locals eat them along with fresh perilla, mint, and coriander. While it has been a long-term local preference, foreigners see it as a raw and scary food that they do not dare to try.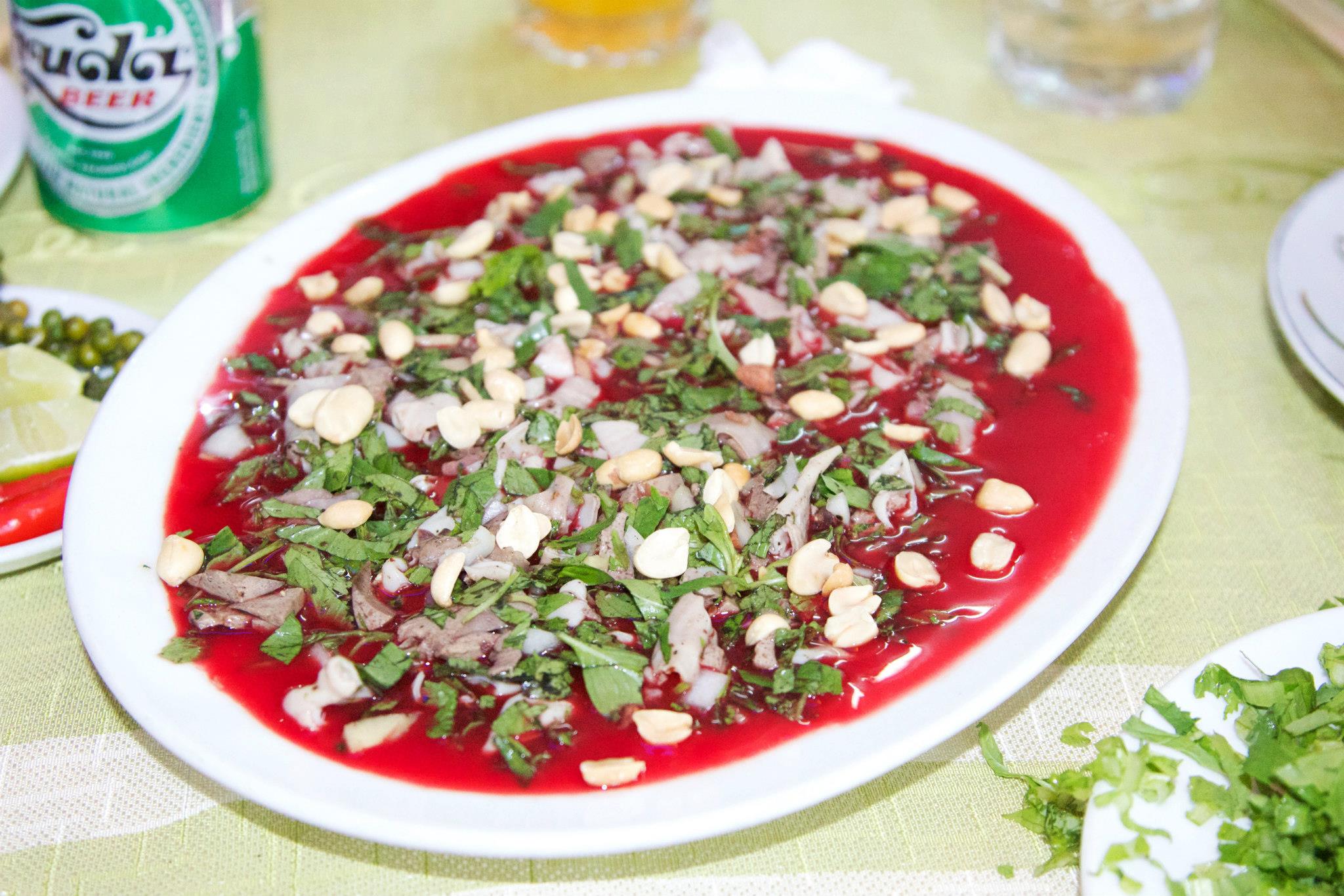 Balut
Balut, also known as duck embryo, has a special texture (soft, tender and crunchy). Hard-boil is the most popular technique to cook balut. It is served with a pinch of salt, pepper, lime (kumquat) and rau ram (Vietnamese mint).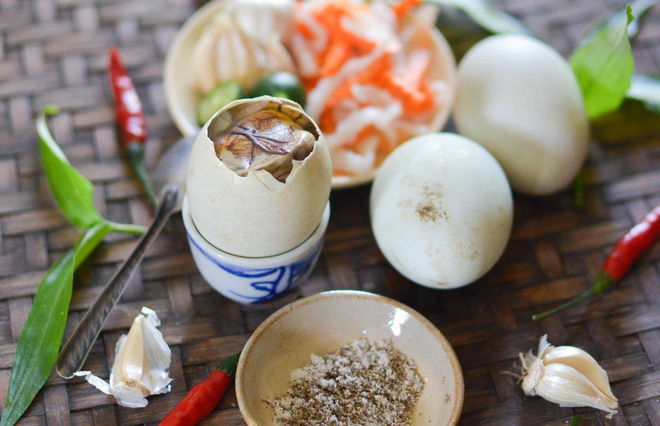 The fact that you are eating a whole baby duck from bones to feathers is a strong burden in mind for anyone who loves animals. Even the food adventurers will have a hard time to finish one balut.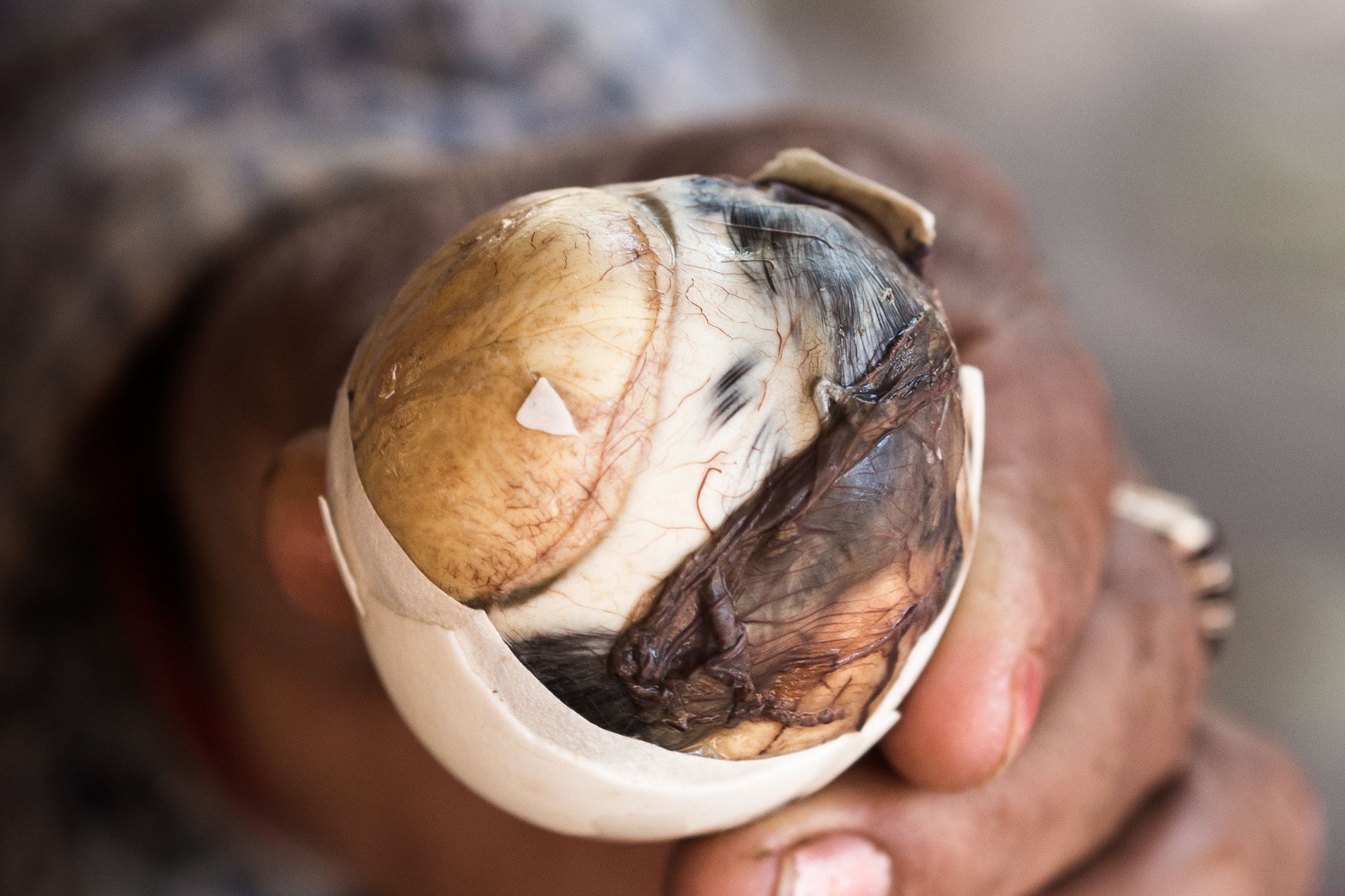 Century egg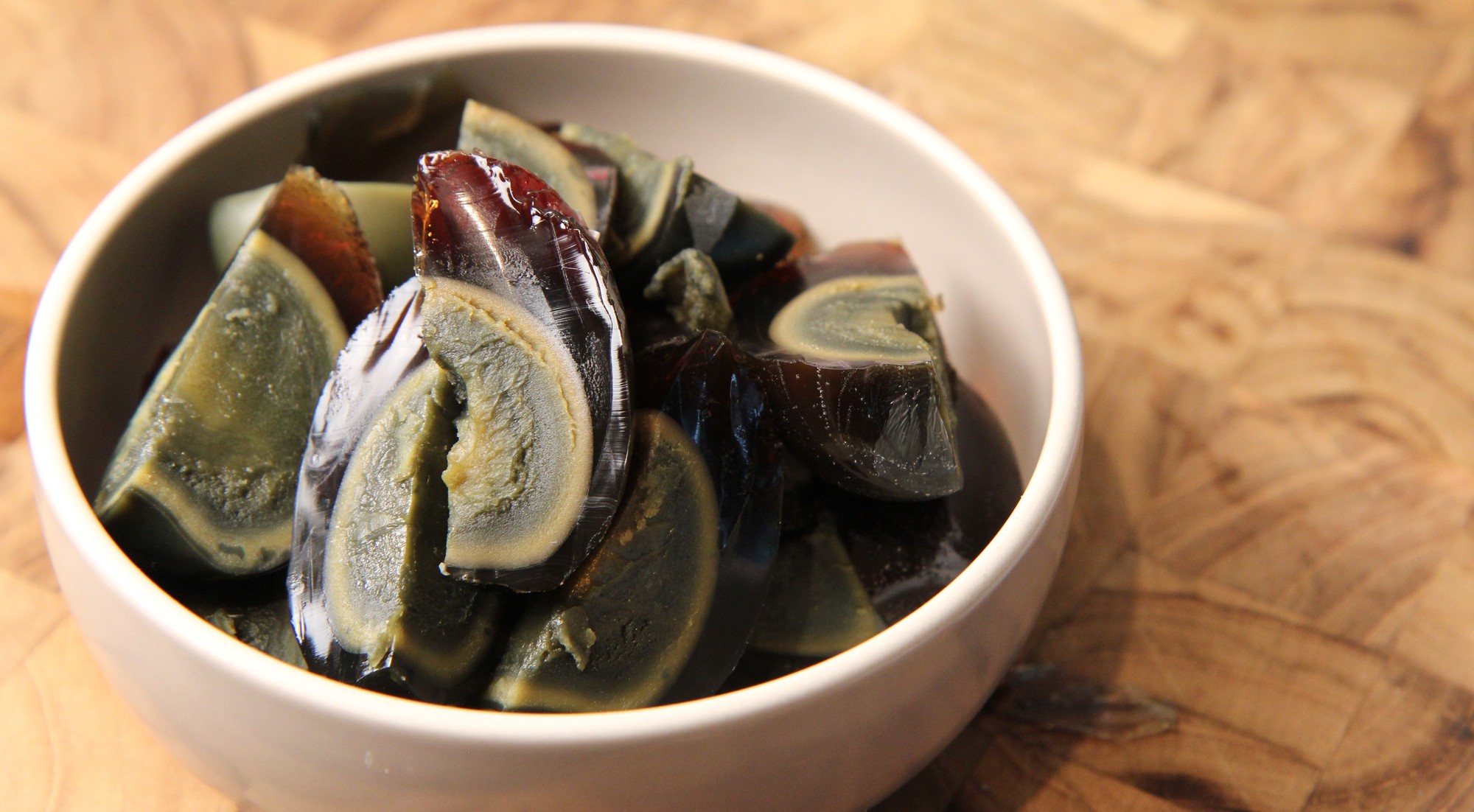 This kind of eggs is made by preserving duck egg with a mix of clay, ashes, salt, mineral lime and rice husk for several weeks. After the process, white egg turn into dark green or grey color and egg yolk becomes crystal clear jelly. The strong and salty flavor and creamy texture have contributed to a special taste of this egg. The signature taste that once is described as fermented Camembert cheese has made it become a weird and hard-core dish for tourists.
Fermented Shrimp Paste
A strong smell can keep any food lover away from the dining table. The first bite will be an explosion of tastes in your mouth. It's salty and fishy that combine together to make a unique favor. The sauce is used in a lot of traditional northern Vietnamese food. Even the one who loves this sauce also finds difficult to get rid of the smell after having them.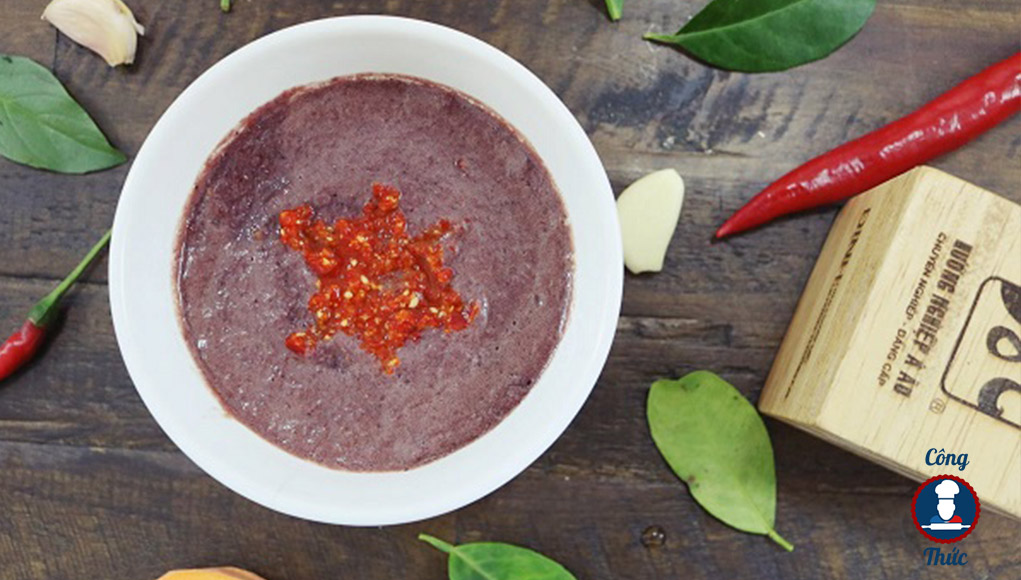 Coconut worm
To eat this worm as locals do, you have to eat them raw, which means they are still alive. Dip them in fish sauce with chili and then chew them carefully in your mouth. What's a scary thing ever! It has a creamy texture and tastes like real COCONUT. But you have to make up your mind to eat them.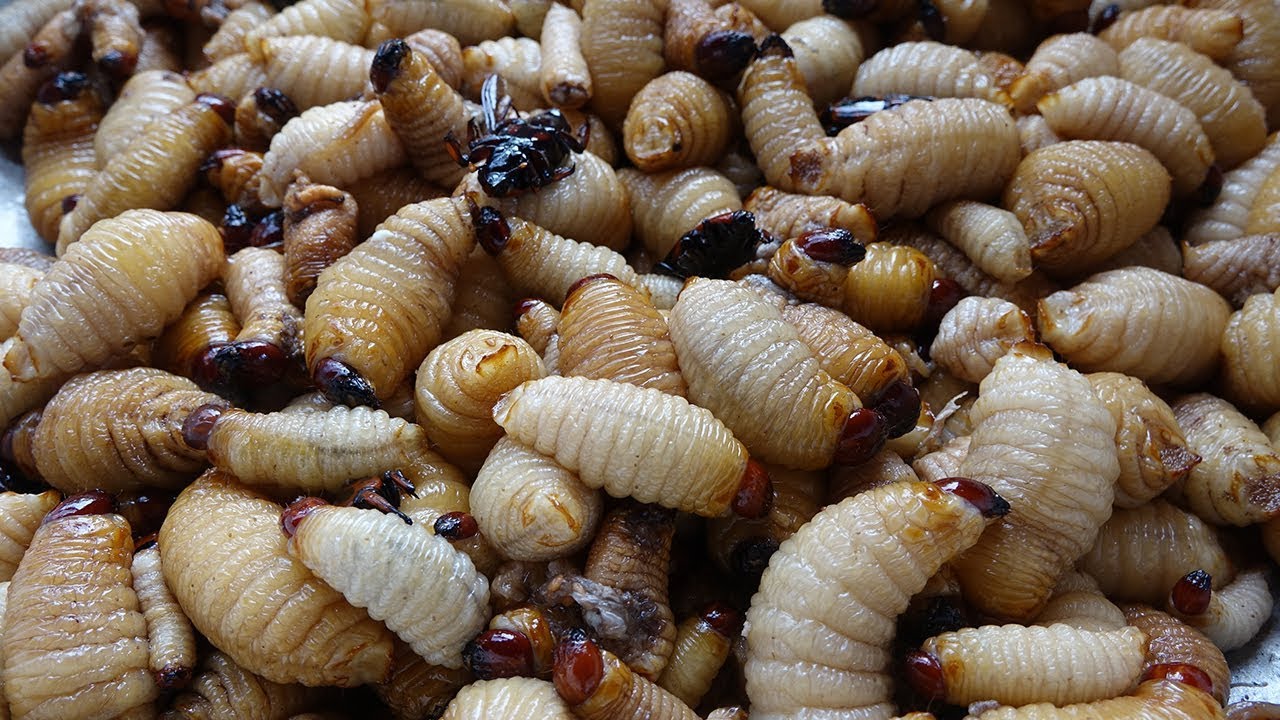 If you have tried something like this, please let us know in the comment section below.  
To Learn More our useful tips in Vietnam JOIN GROUP HERE to discuss before going to here.