Vietnamese lychees are described as small rounded fruit with white translucent flesh, pleasant smell and rough thin skin. Since lychees were cultivated in Vietnam more than a thousand year ago, lychees are always one of the favorite fruits among locals. They fall for its sweetness with hint of grape and pear favors. Vietnamese lychees trace it back to southern China and then spread through India, Southeast Asia, Japan then to Australia and America. Lychees is well-known for its ancient Chinese story related to Yang Guifei in Tang Dynasty, one of the most beautiful chinese women in history, who loved to eat fresh lychees and Vietnamese plum. Emperor Xuanzong married her even she used to be his son's wife. In order to make her happy, he even ordered the pony express widening through the whole country to bring Yang lychees every week. It is also rumored that Vietnamese king also had to send lychees to Chinese royals as offerings for a long time ago.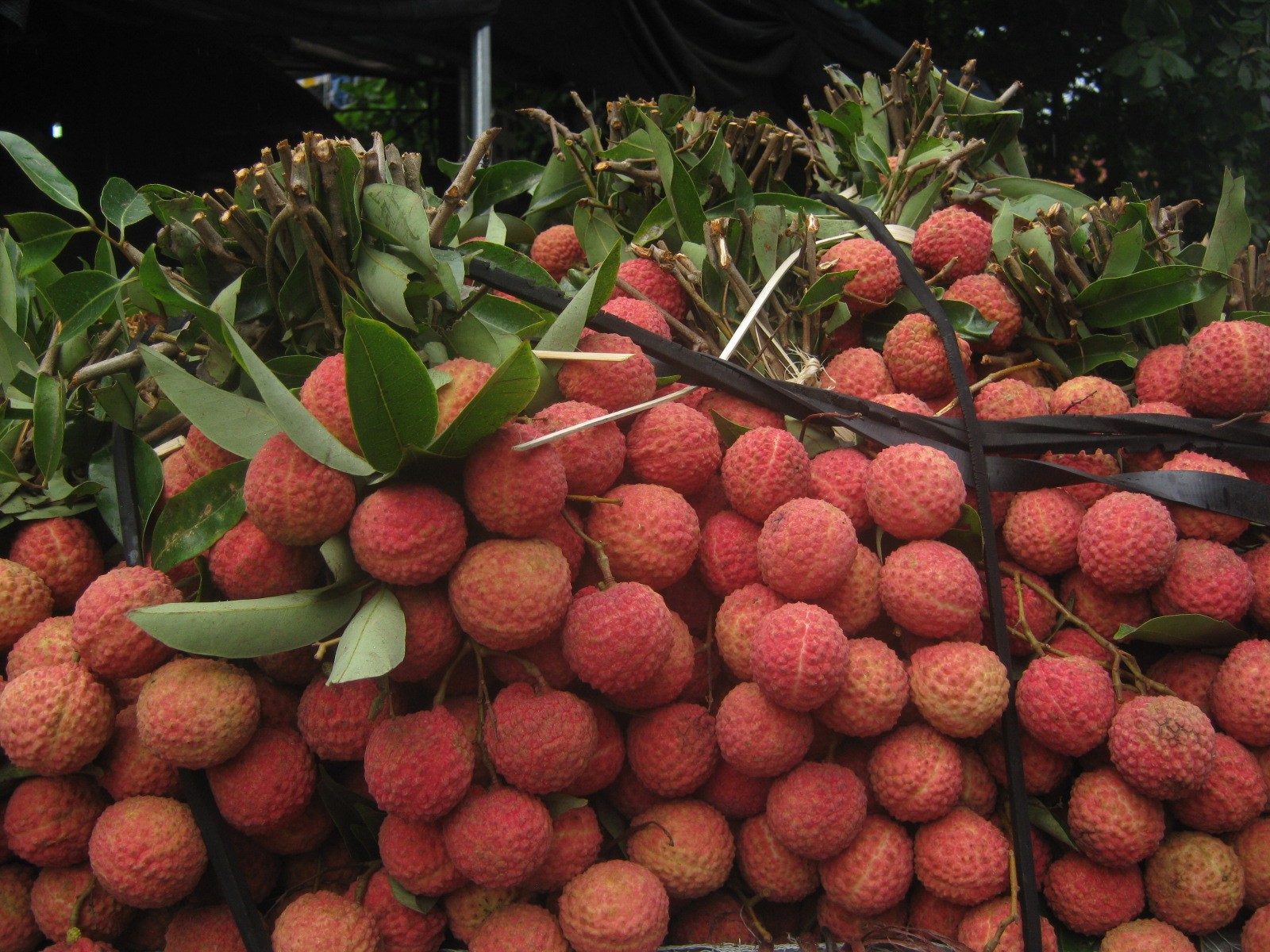 Just like the world-famous dragon fruit, there are various kinds of lychees and each of them has its distinguished favors, skin texture and size. The most famous is "Thiều" Lychee in Hai Dương, which is renowned for its bright red skin, thick white flesh and tiny seed. The oldest "Thieu" lychee (is believed as the first Thieu lychee tree ever in Vietnam) still shows up green leaves all year round in Thanh Ha (Hai Duong province). But this alluring lychee only ripe at the end of the season (late June) while lychee season has already started in early May, which means you need to be patient in order to enjoy it. When the season begins, the most popular lychee that people can get is Tu Hu lychee or "Asian Koel" Lychee. Tu Hu often appear when lychee starts getting ripe that can be explained why it gets the bird name. Tu Hu lychee is bigger and has a distinct sweet and sour mix taste compared to Thieu lychee.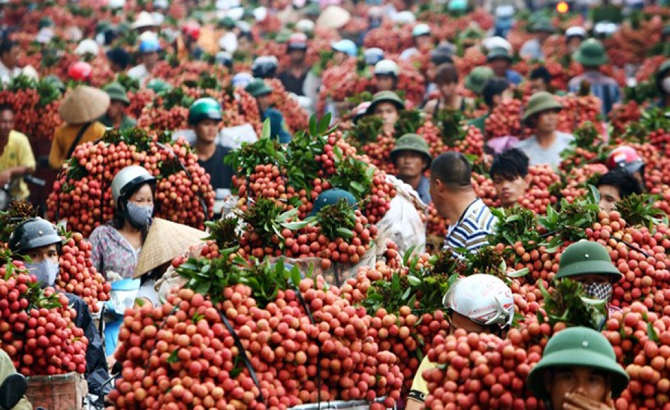 In addition, Vietnamese lychees are believed to be packed with nutrients from vitamin C, B to coppers, niacin, etc. which contribute to boost the immune system, lower cholesterol, improve digestion and so on. Despite having many health benefits, eating too much lychees in humid and hot weather can cause face acne, mouth soreness or nose bleeding in Vietnam culture. Vietnamese believe lychees are "hot" fruit so it is better to eat them with appropriate quantity (around 10 lychees/1 time intake for adults and 5 lychees for kids).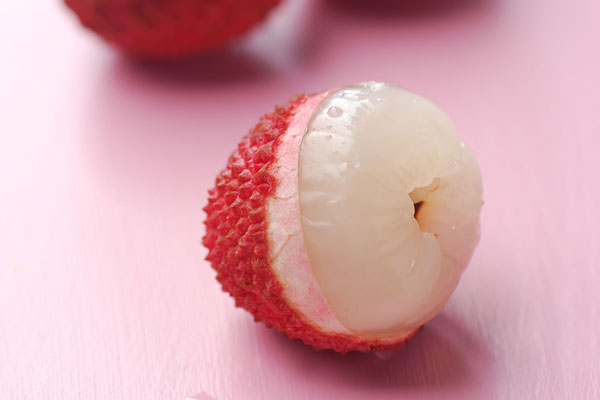 Beyond the traditional eating method (fresh eating), lychees can also be turned into delicious drinks, sodas, ice cream or sweet soup, which is worth giving a try. Depending on personal interests, some may prefer different types of lychees but in general it still makes a strong imprint in people's mind for an honorable mention for summer. If you are coming to the North of Vietnam, do not forget to add this iconic symbol of Vietnam to your must-eat fruit list.