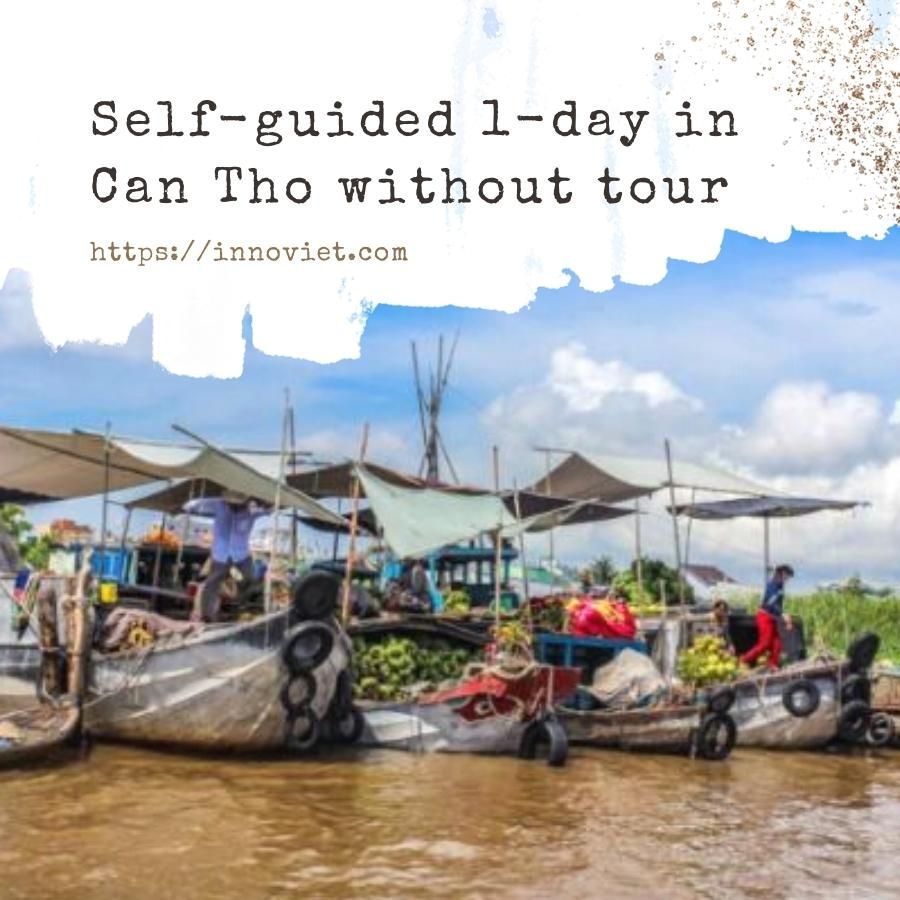 If you're looking for an authentic and immersive experience in the Mekong Delta, a self-guided day trip to Can Tho is a great option. This bustling city is known for its vibrant culture, delicious cuisine, and welcoming locals. By taking a self-guided tour, you'll have the freedom to explore at your own pace, and you'll have the opportunity to really connect with the people and the culture of the region.
1. Enjoy chocolate at a Mekong Delta cacao farm 
Entrance free: 50,000 VND 
Opening hours: 7:00 AM - 12:00 PM 
Address: My Khanh, Phong Dien, Can Tho City & MAP 

Do you curious of exploring the Ingredients and Appearance of Chocolate Bars? 
Discover the delicious world of Vietnamese cacao at the Mười Cương Cacao Garden! This beautiful garden spans over 1.2 hectares and boasts an impressive 2000 cacao trees, which have been carefully tended since the 1960s. The art of cacao processing has been passed down through generations of this traditional family business, and visitors can taste the fruits of their labor for themselves.
The story of the Mười Cương Cacao Garden began when Cuong's father traveled to Malaysia to bring back cacao seeds to Vietnam. As the trees began to bear fruit, more and more farmers in the region started growing cacao. However, many didn't know how to use the fruits, causing them to go to waste. To ensure that the cacao wouldn't be wasted, Cuong's family started researching how to make chocolate from the beans, even coming across a French book that they still use to this day. Now, the Mười Cương Cacao Garden is one of the first families in Vietnam to grow and process cacao.
The cacao trees in the garden produce both green and red fruits, but both turn yellow when ripe. The fruit is harvested every 10 days, and the beans are sold to foreign companies and chocolate companies in Saigon. The cacao beans contain around 30 to 45 seeds each, which are used to make a variety of delicious products.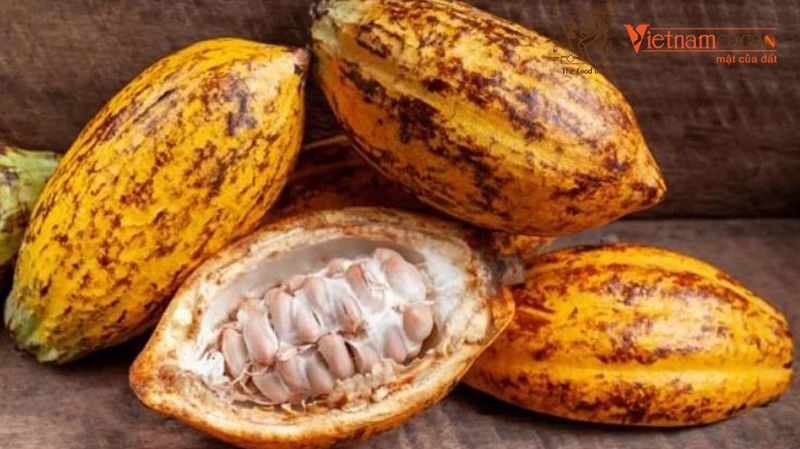 Visitors to the Mười Cương Cacao Garden can enjoy a range of cacao products, including cacao mass, cacao butter, cacao powder, pre-mixed cacao powder, cacao beans, and vang cacao. The garden is entirely organic and ecological, meaning that no pesticides or chemical fertilizers are used.
To make a chocolate bar, there are several stages involved. First, the cacao must be harvested, and the beans separated from the outer shell. Next, the beans are fermented for up to 5 days, turning brown like chocolate. After fermentation, the beans are dried in the sun for around a week. Finally, the dried beans are put into sacks and transported to chocolate factories to be made into delicious chocolate.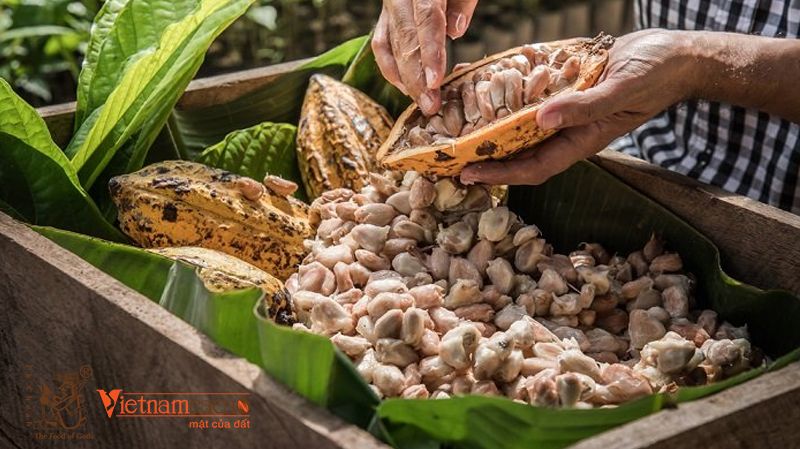 2. Explore of Binh Thuy ancient house 
Opening hours: 8:00 AM - 4:00 PM 
Address: 144, Bui Huu Nghia Street, Binh Thuy Ward, Binh Thuy County, Can Tho City & MAP 
Binh Thuy Ancient House is a stunning and well-preserved architectural gem located in Can Tho, a charming city in the Mekong Delta region of Vietnam. Built in 1870, the house is a perfect example of French colonial architecture fused with traditional Vietnamese elements, creating a unique and elegant style.
The house boasts an impressive design featuring a combination of Western and Eastern elements, such as its two-level structure, tiled roof, ornate wooden carvings, and a stunning garden. The interior is just as impressive, showcasing a plethora of intricate details and decorative pieces such as the opulent woodwork, sophisticated pottery, and lavish furniture.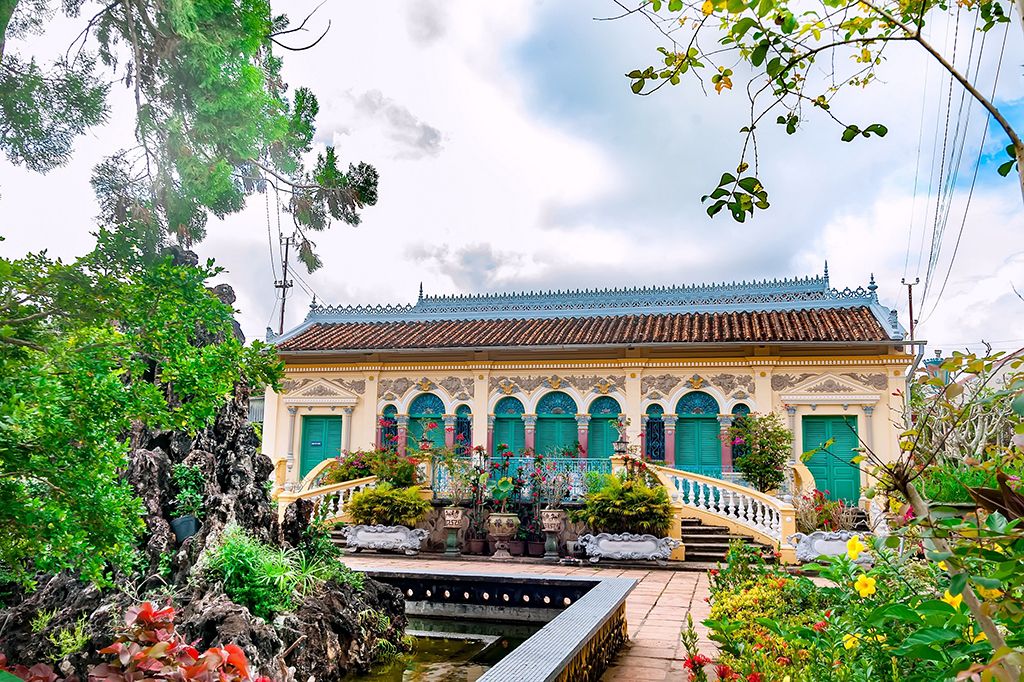 Binh Thuy Ancient House is also renowned for its historical significance, as it has witnessed and survived many historical events throughout Vietnam's turbulent past. The house has been maintained and preserved by the Duong family, the original owners of the house, for more than a century, allowing visitors to step back in time and experience the rich culture and history of the region.
Visiting Binh Thuy Ancient House is a must for anyone interested in architecture, history, and culture. The house is open to the public, and guided tours are available, providing visitors with an opportunity to learn about the unique blend of Western and Eastern influences that make Binh Thuy Ancient House a remarkable cultural treasure.
3. Immersion in Tra Su Cajuput Forest 
Opening hours: 7:30 AM - 5:30 PM 

Address: Ấp Văn Trà, Tịnh Biên, An Giang & MAP 
Tra Su Cajuput Forest is a nature reserve located in An Giang province, in the Mekong Delta region of southern Vietnam. The forest covers an area of about 850 hectares and is characterized by its tall, dense cajuput trees, which form a thick canopy over the water. Visitors to the forest can explore the area by boat, winding their way through the narrow waterways and admiring the beauty of the lush vegetation and diverse wildlife.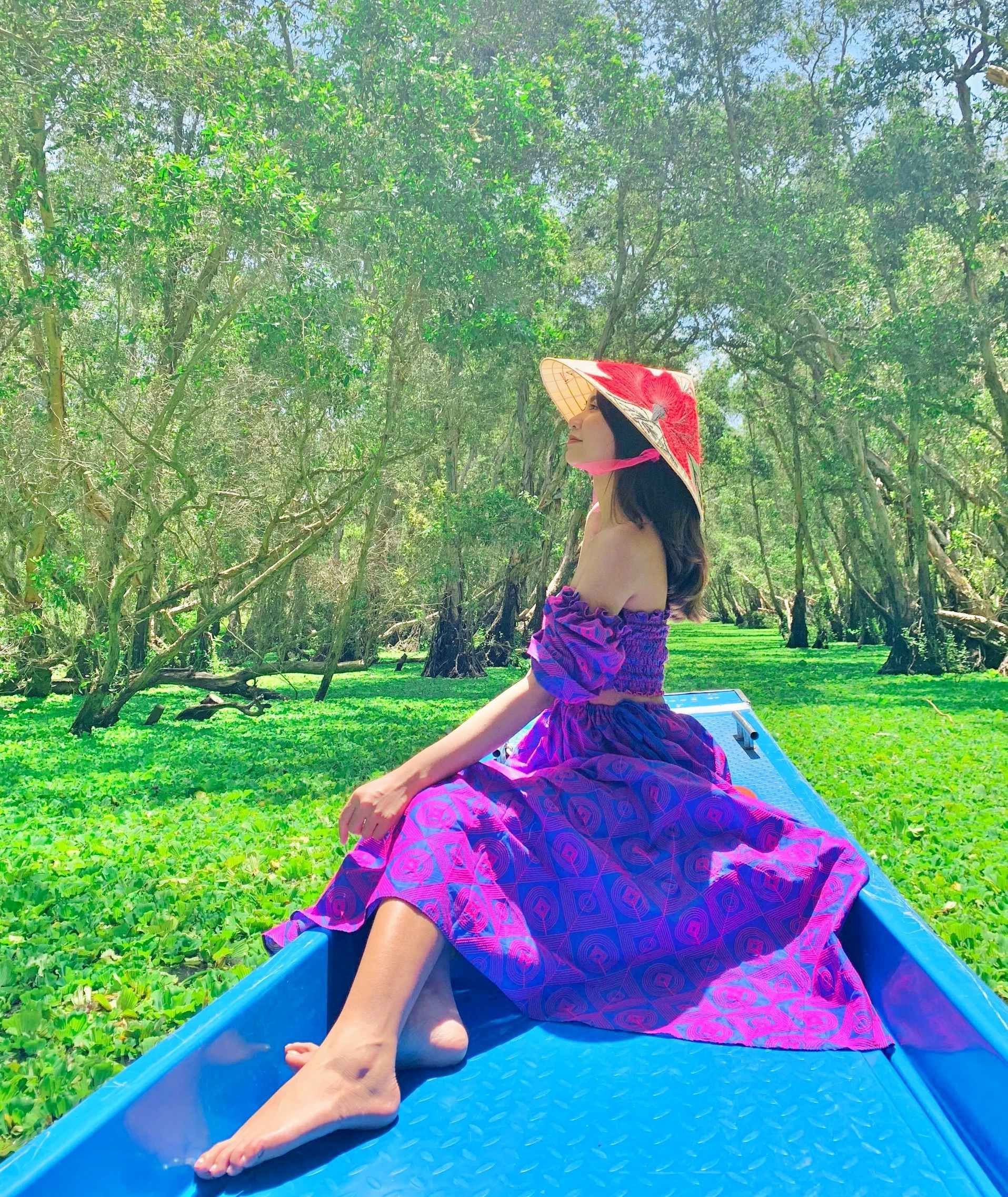 Tra Su Cajuput Forest is home to a variety of bird species, including storks, herons, egrets, and cormorants, making it a popular destination for birdwatching enthusiasts. Visitors may also spot other animals in the forest's waterways.
In addition to its natural beauty and wildlife, Tra Su Cajuput Forest is also known for its tranquil atmosphere, which makes it an ideal destination for those seeking a peaceful escape from the bustle of the city. Visitors can take a leisurely boat ride through the forest, admiring the scenery and soaking up the peaceful atmosphere.
4. Dinner on Ninh Kieu cruise 
Depart time: 7:30 - 9:00 PM
Address: 2 Hai Ba Trung, Ninh Kieu, Can Tho & MAP 
It's located in Vietnam central of Mekong Delta, Can Tho. There are several companies offering dinner cruises along the Hau River in Ninh Kieu. These cruises usually depart in the late afternoon and last for a few hours, allowing passengers to enjoy the sunset and the beautiful scenery along the river.
During the cruise, passengers can enjoy a delicious dinner with traditional Vietnamese cuisine while listening to traditional music performances. The menu usually includes a variety of fresh seafood, meats, and vegetables, all cooked in traditional Vietnamese styles.
In addition to the food, passengers can also enjoy the beautiful scenery along the Hau River. The river is lined with mangroves and palm trees, and passengers can see local fishermen and their boats, as well as other river traffic.
Tips: Should arrive at the port 30 minutes prior to the scheduled departure time of the cruise.
5. Visit Chau Doc market 
Address: 44 Phan Văn Vàng, Châu Phú A, An Phú, An Giang, Vietnam & MAP
Chau Doc Market is a lively marketplace in An Giang Province, Vietnam, offering a wide range of goods, including traditional Vietnamese handicrafts. It's a popular destination for tourists and locals alike, providing a glimpse into daily life in Chau Doc. Visitors can enjoy the bustling atmosphere, sample local cuisine, and explore the floating market on the Hau River, where vendors sell their goods from boats and sampans.
Itinerary suggestion 
Innoviet highly recommends the following route for you, given your tight schedule: start your journey early in the morning, around 6:30 am.
Begin by going to Ninh Kieu port, then take a boat to visit the Muoi Cuong Cacao farm. Return to your car and head to Binh Thuy ancient house, followed by Tra Su cajuput Forest, then you can take a break and have lunch. Afterwards, visit Chau Doc market before returning to Can Tho. If time permits, have dinner at Can Tho cruise.
Don't forget to manage your time wisely.
Have a good time in Mekong Delta 1 day with Innoviet suggestion!